The Coffins of Paa Joe...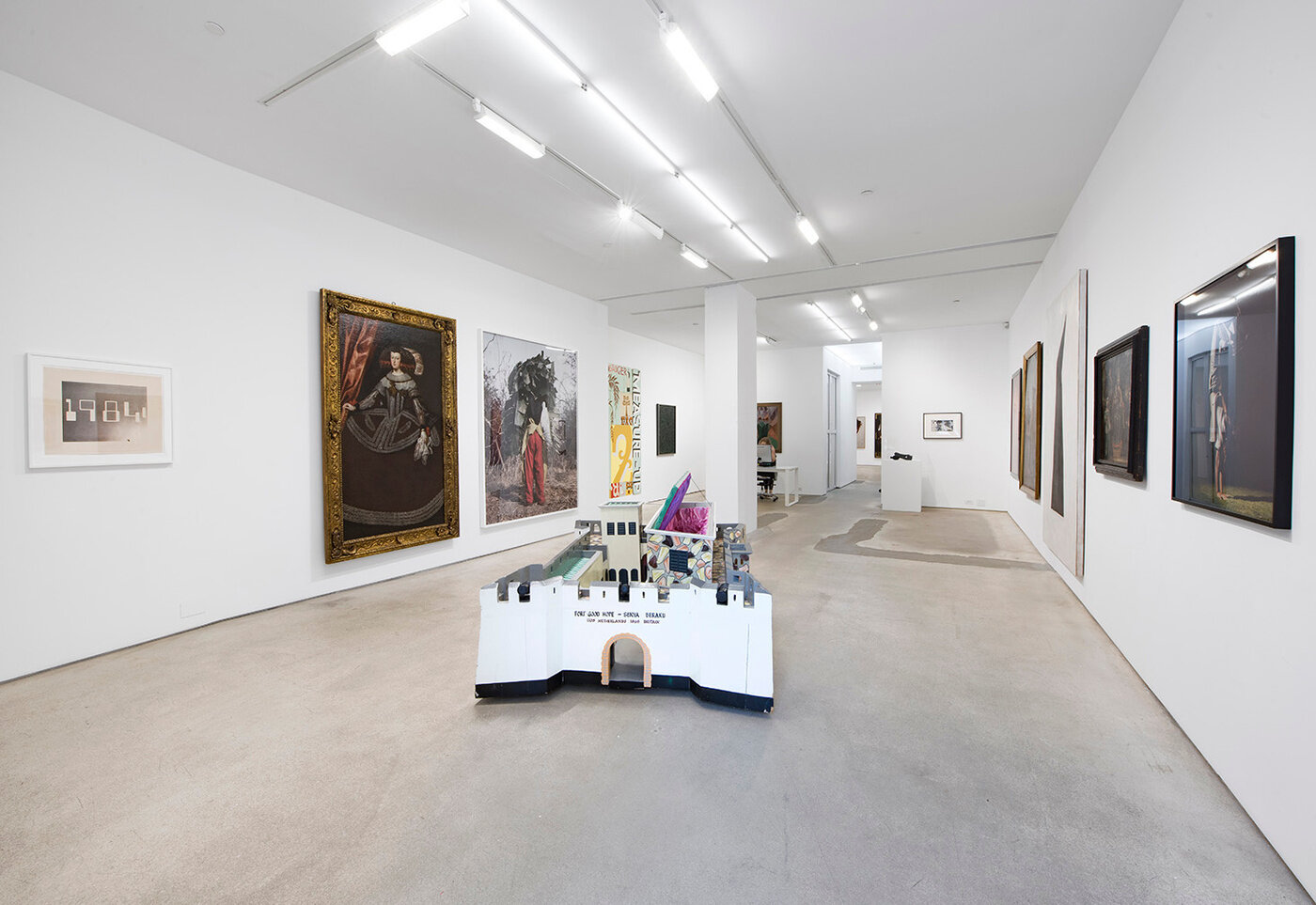 1/36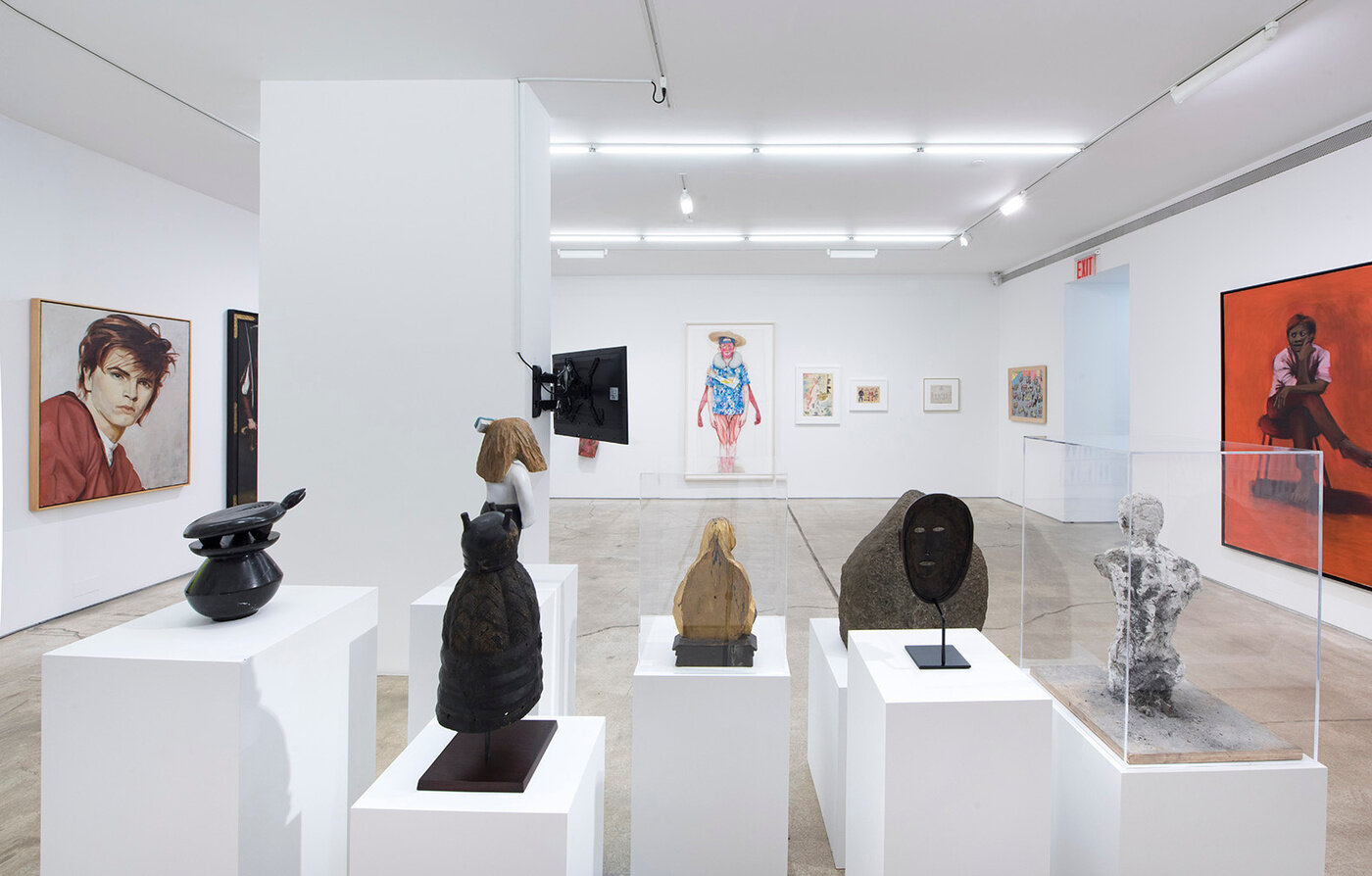 2/36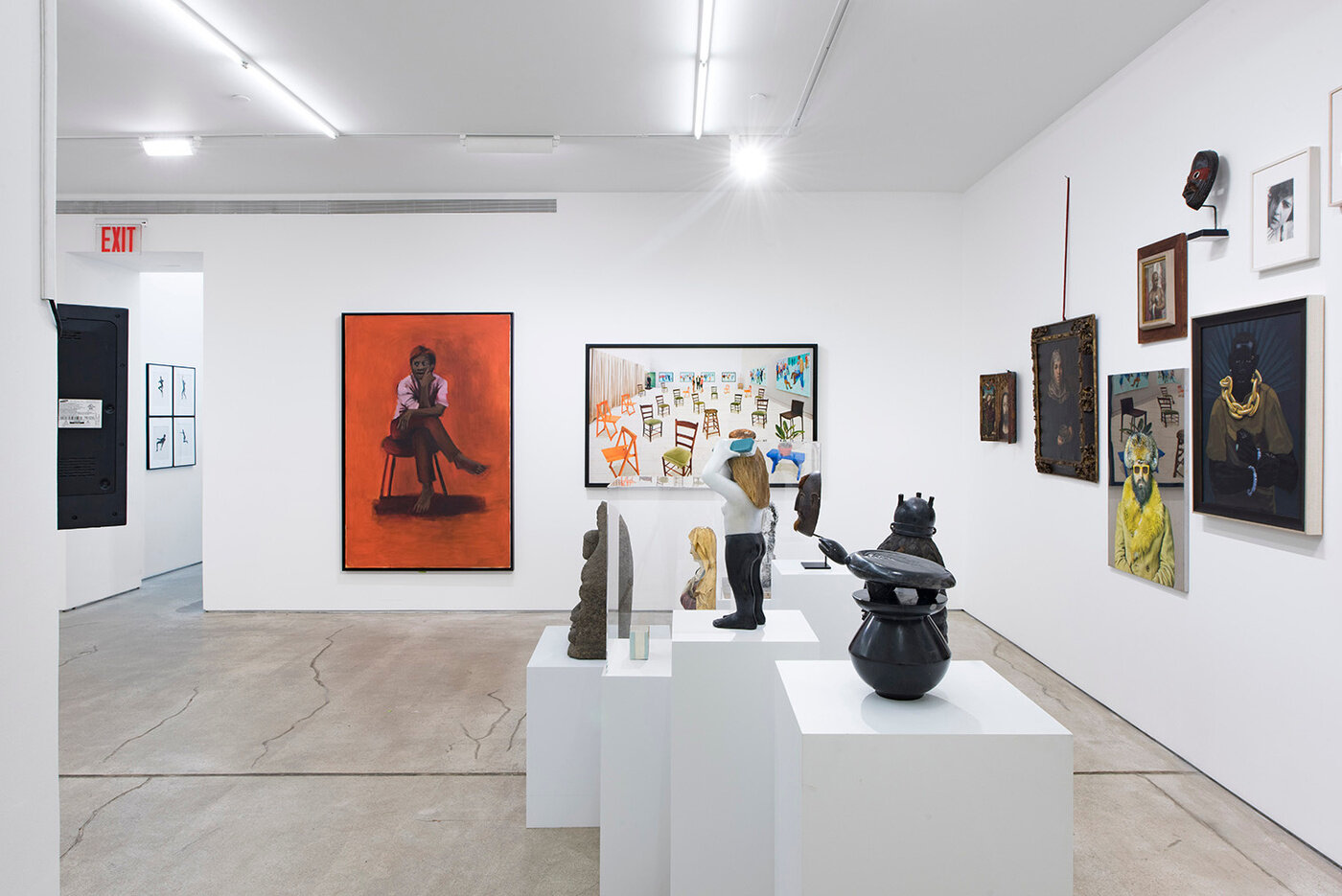 3/36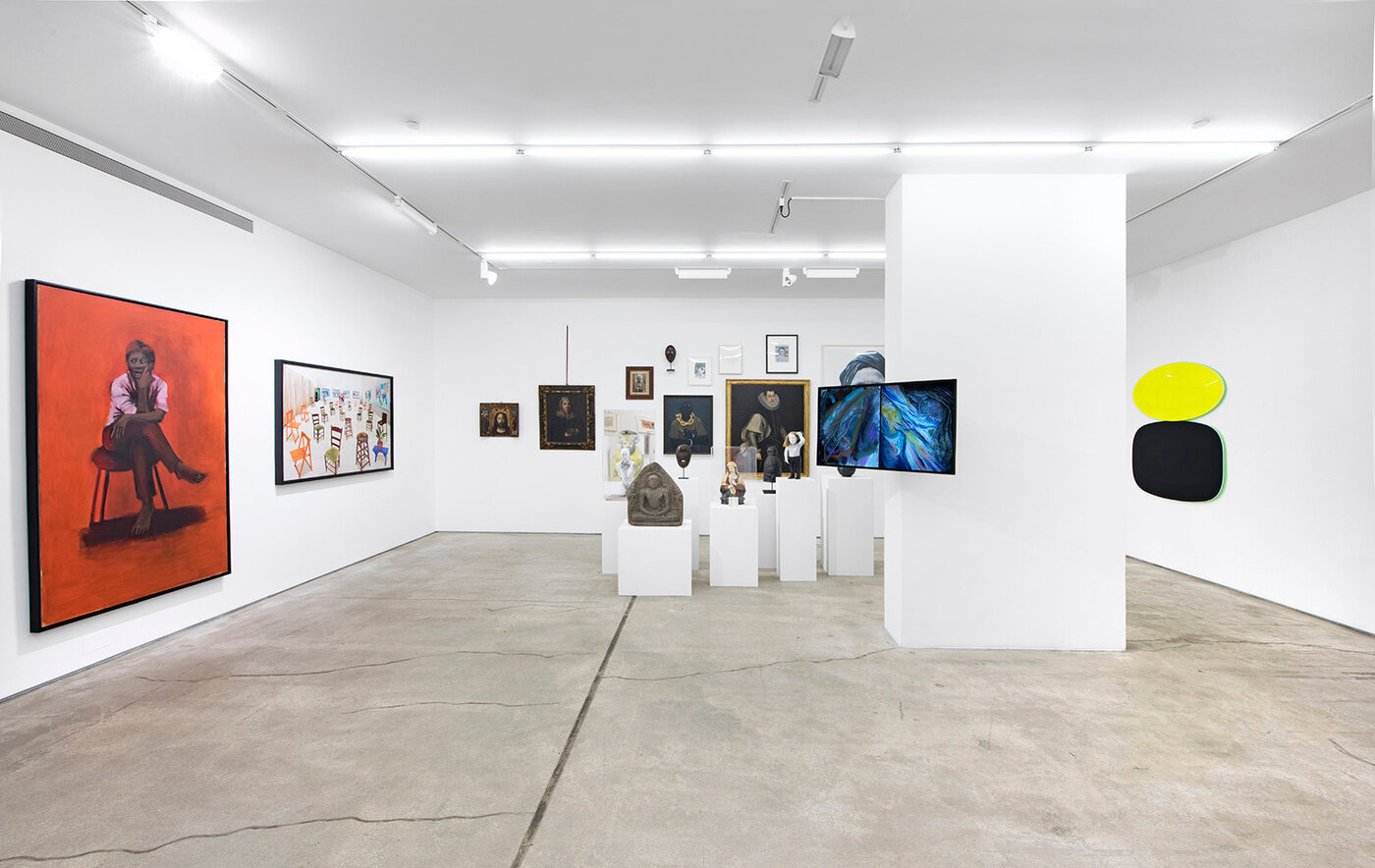 4/36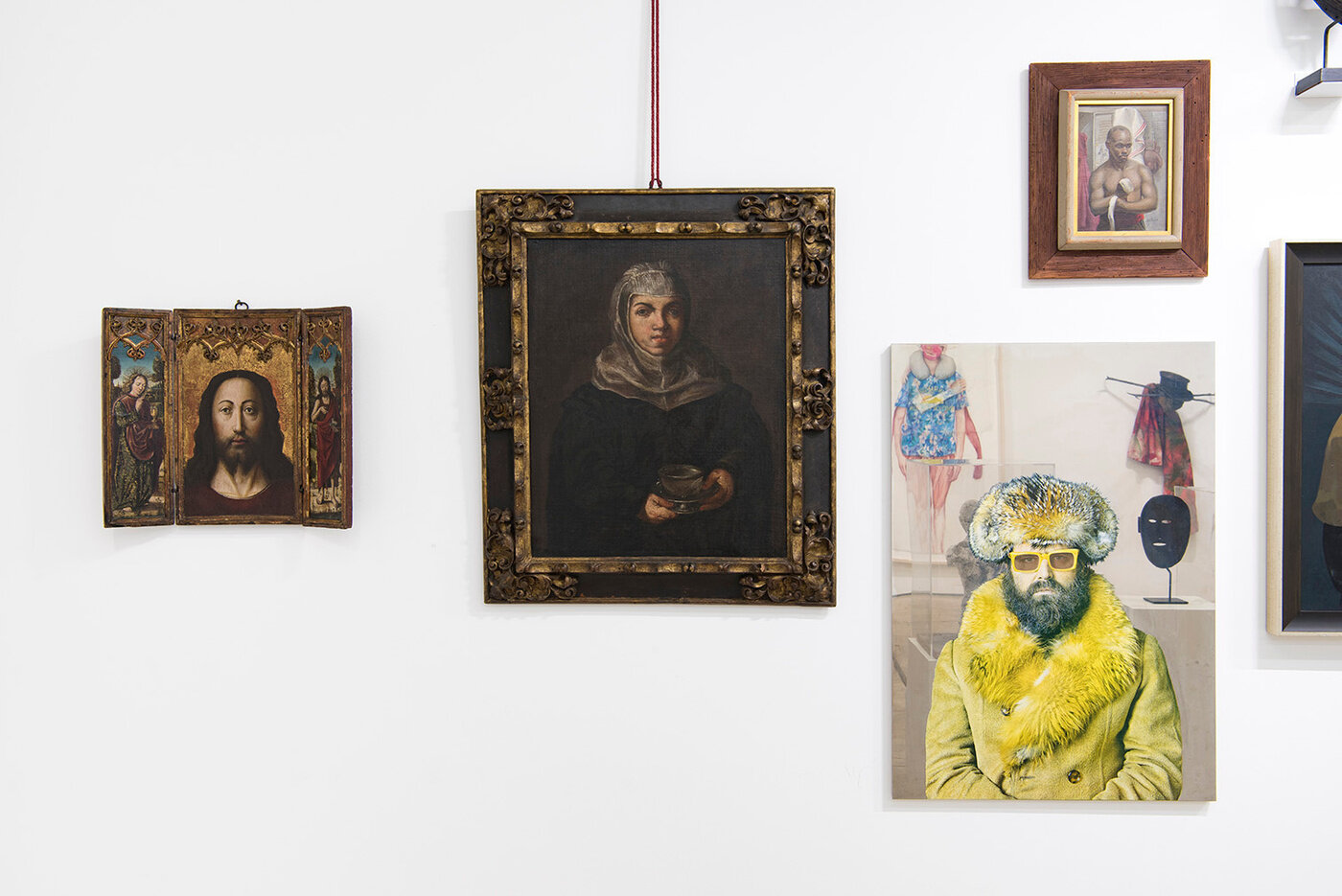 5/36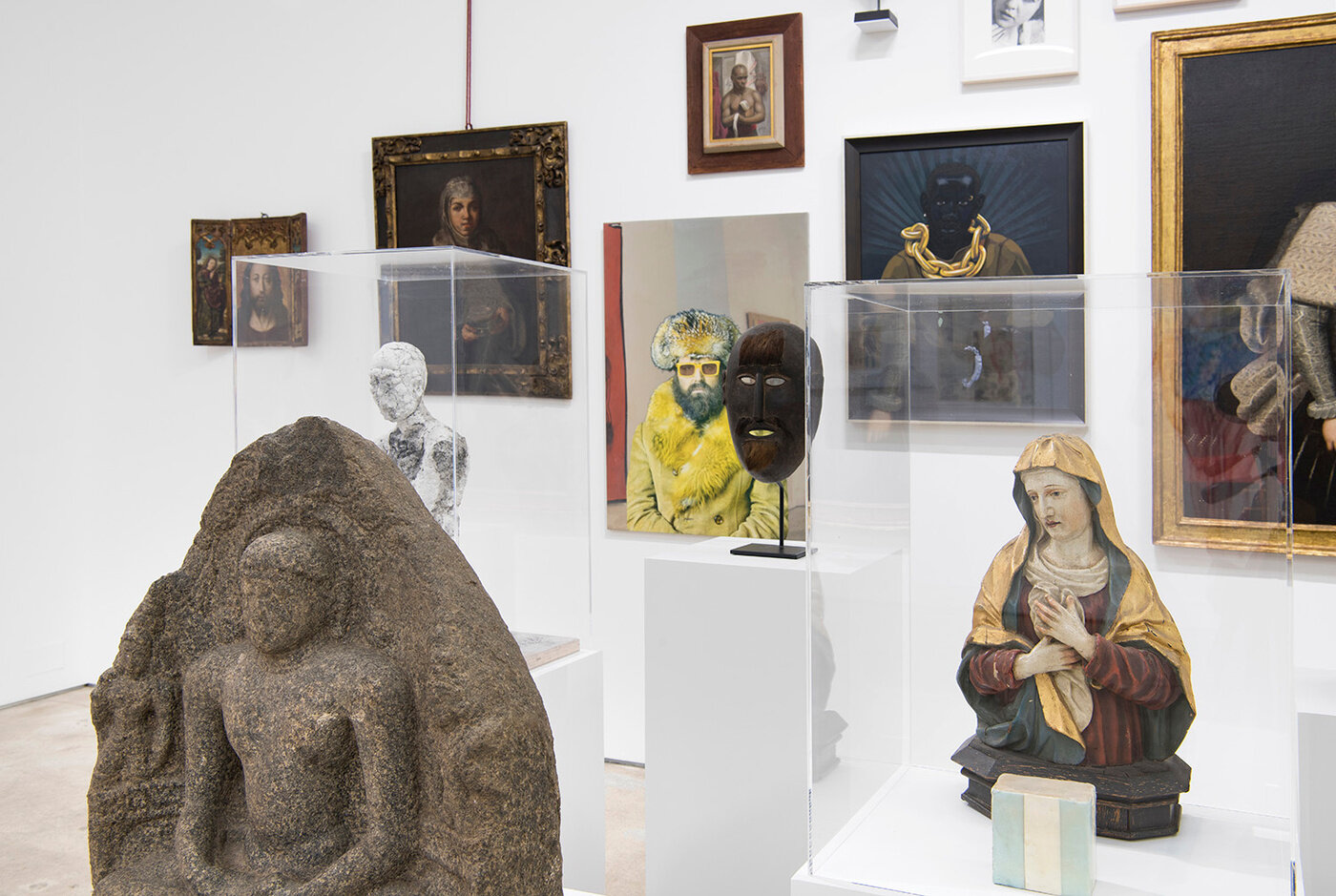 6/36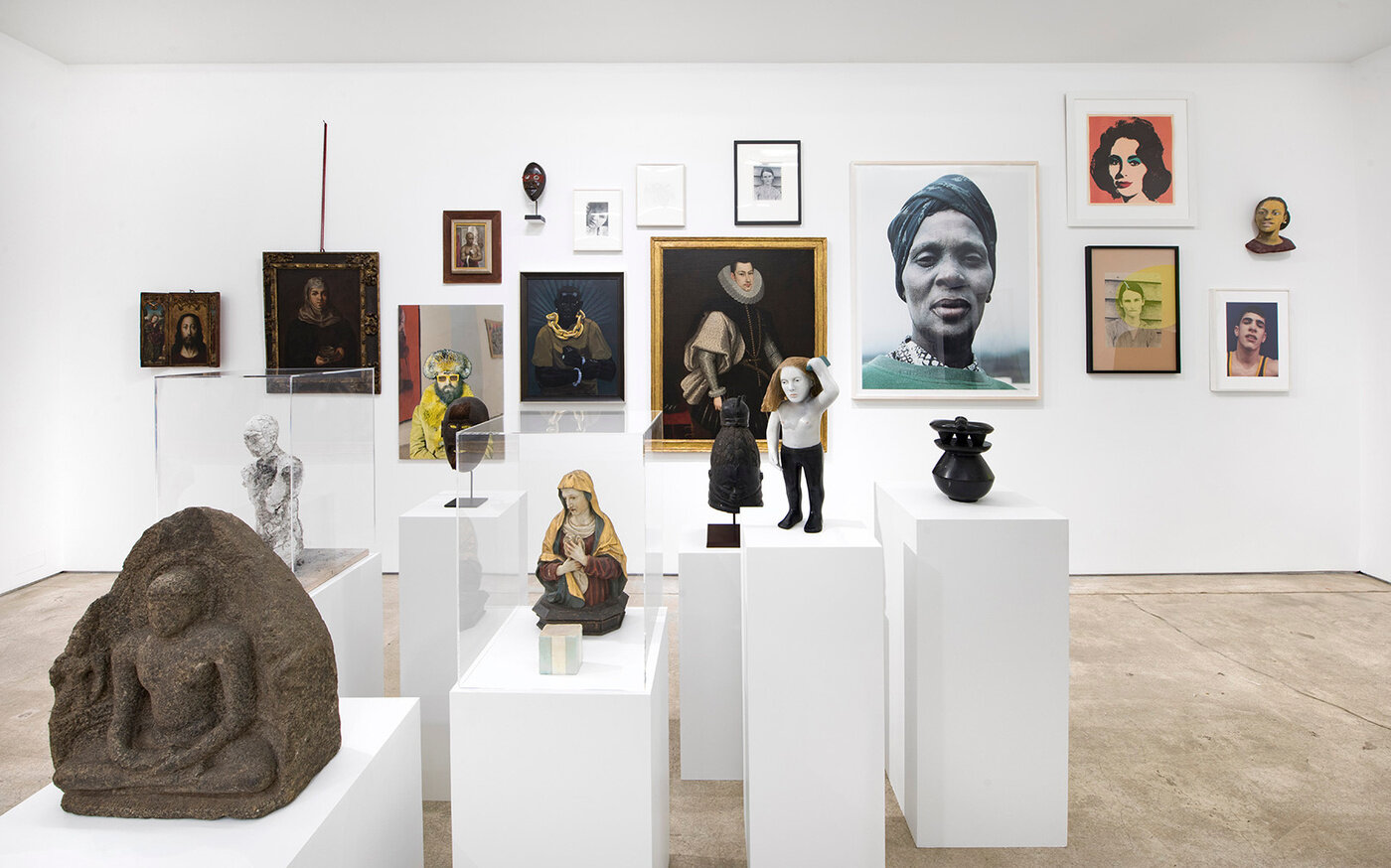 7/36

8/36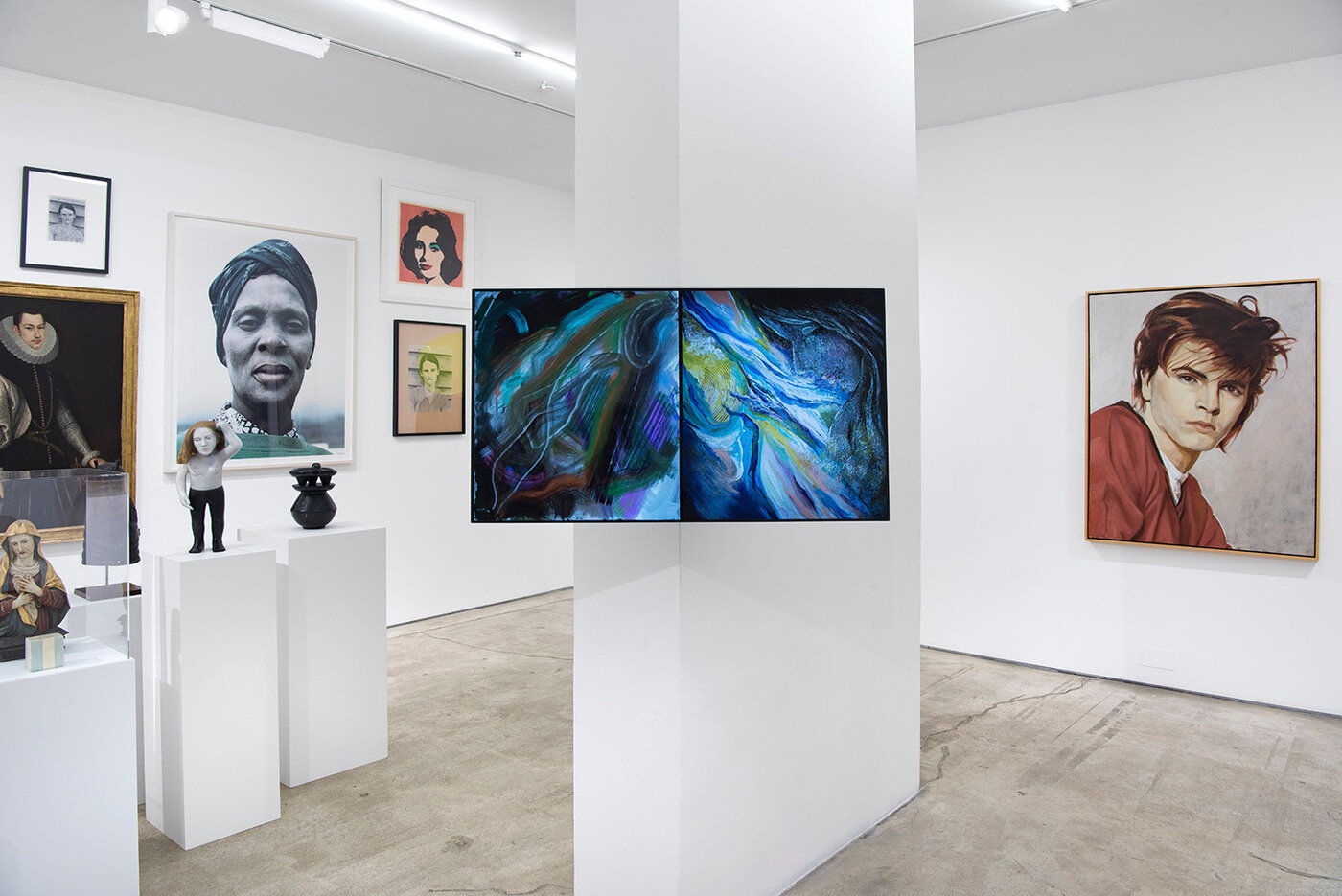 9/36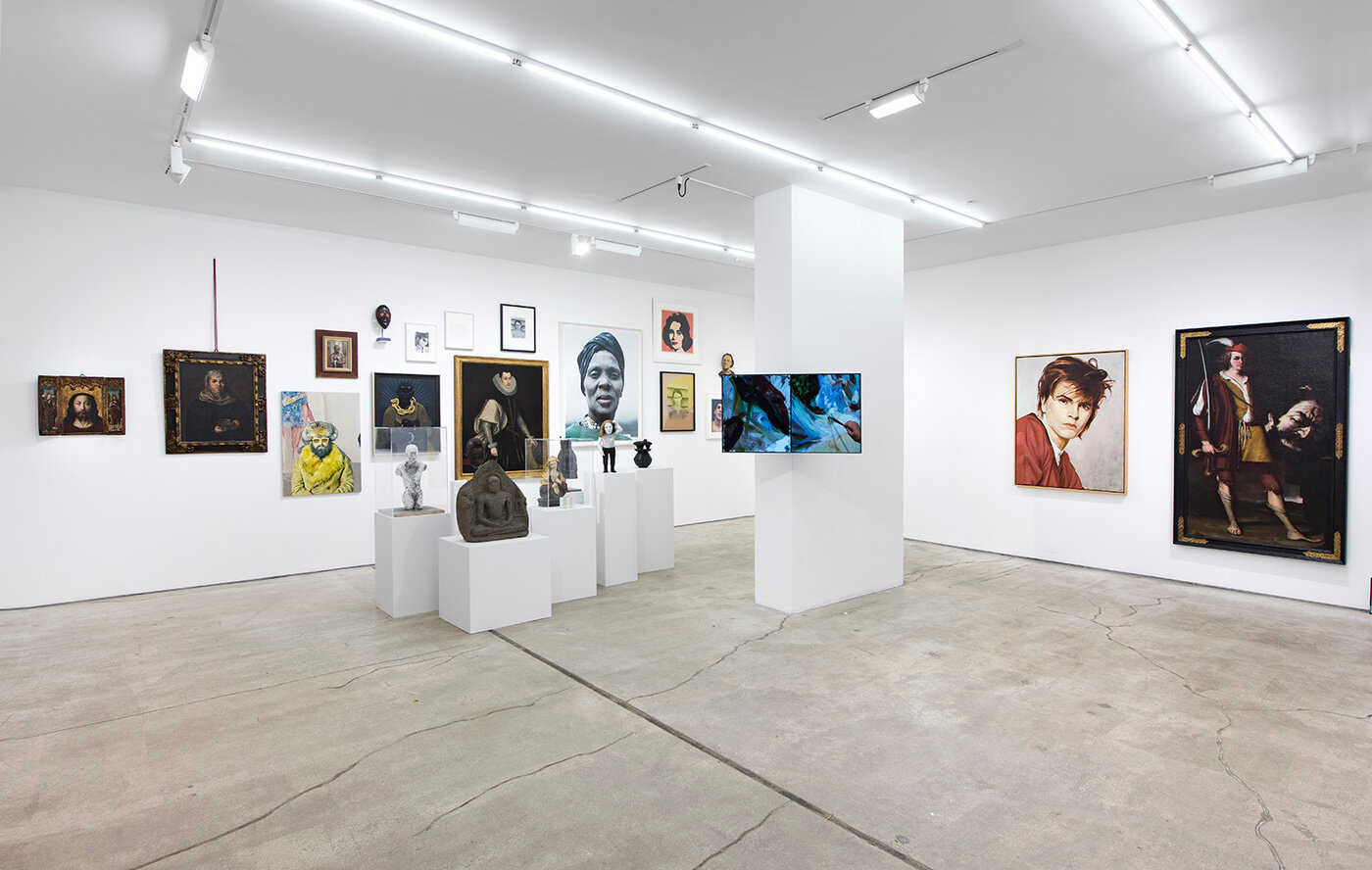 10/36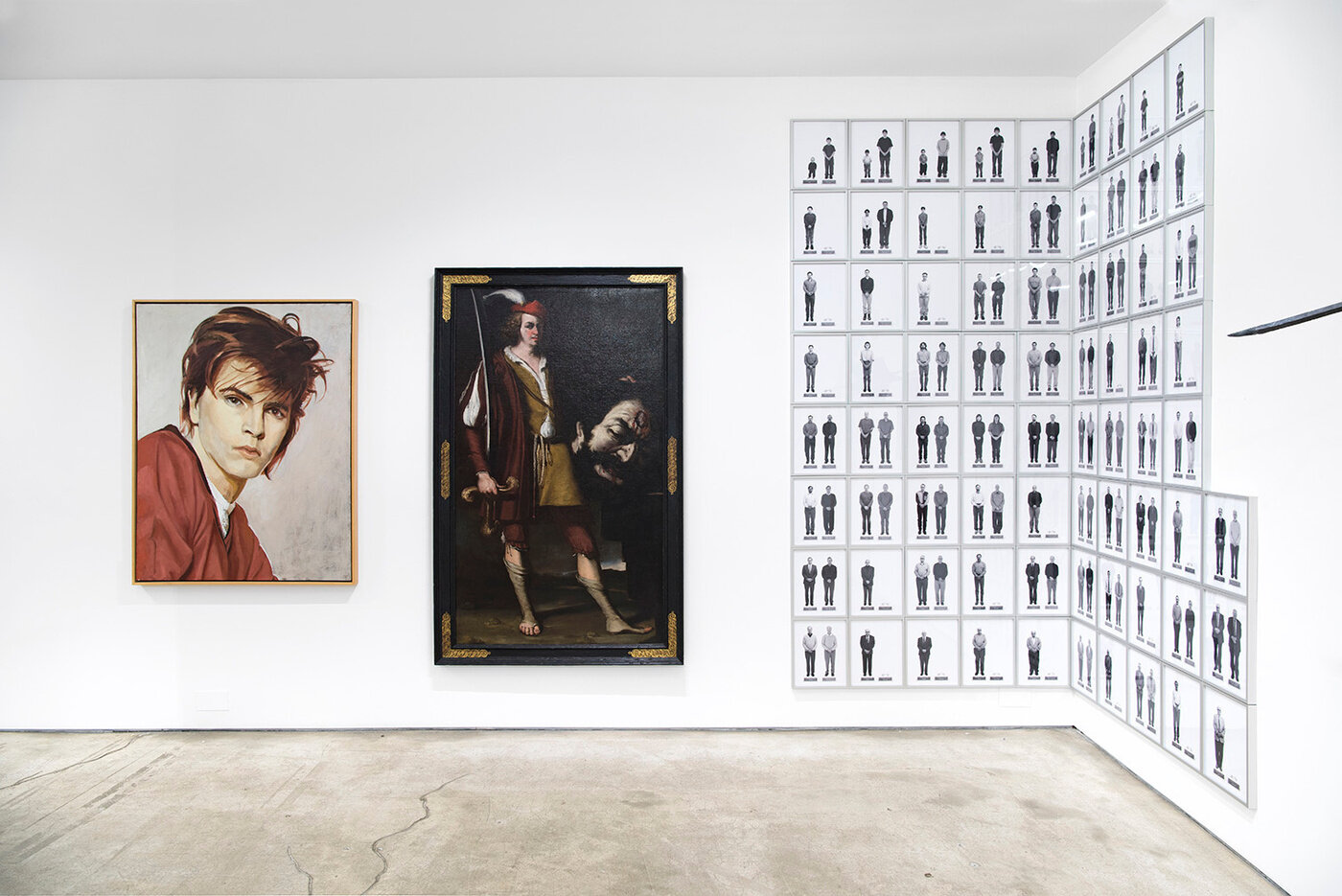 11/36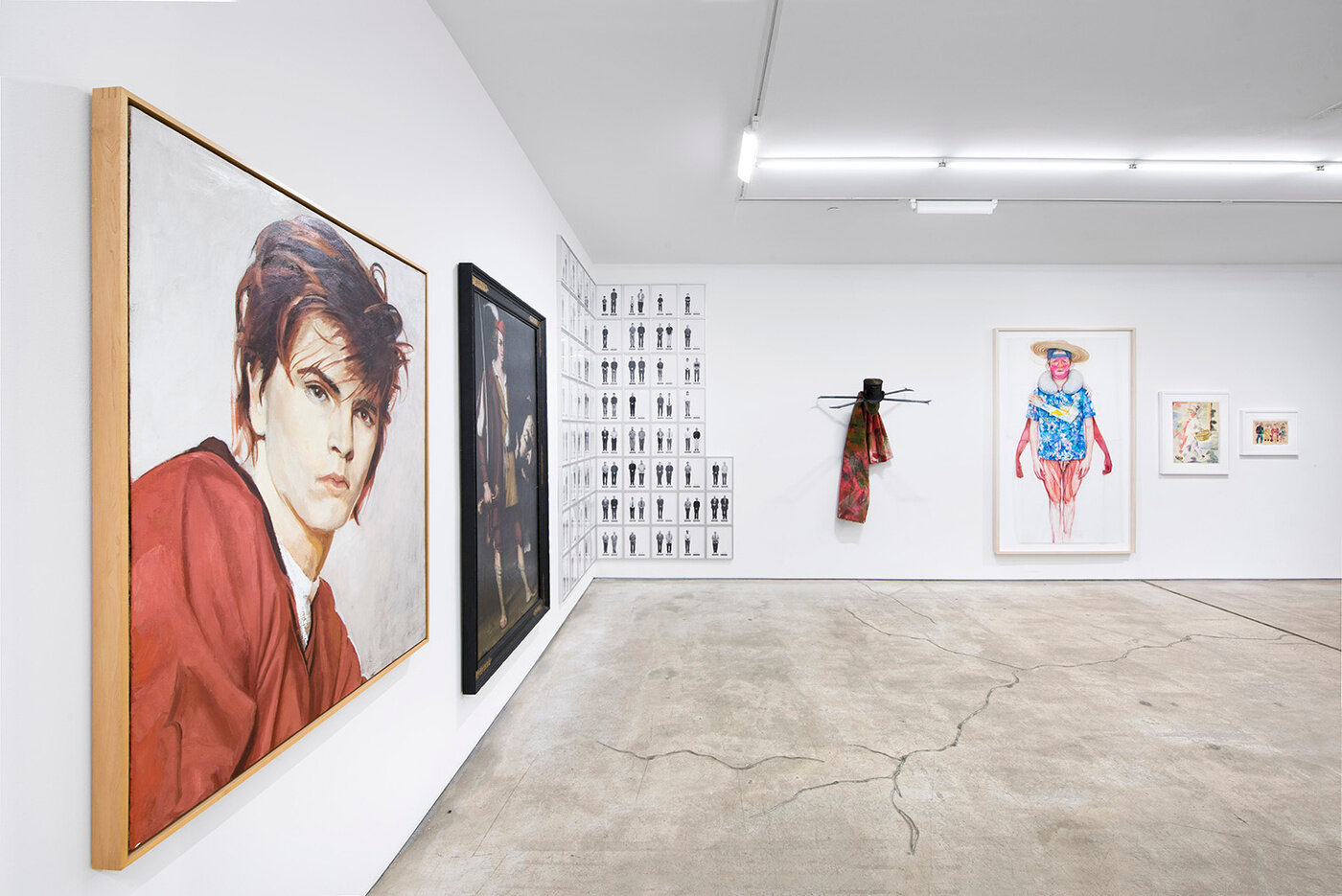 12/36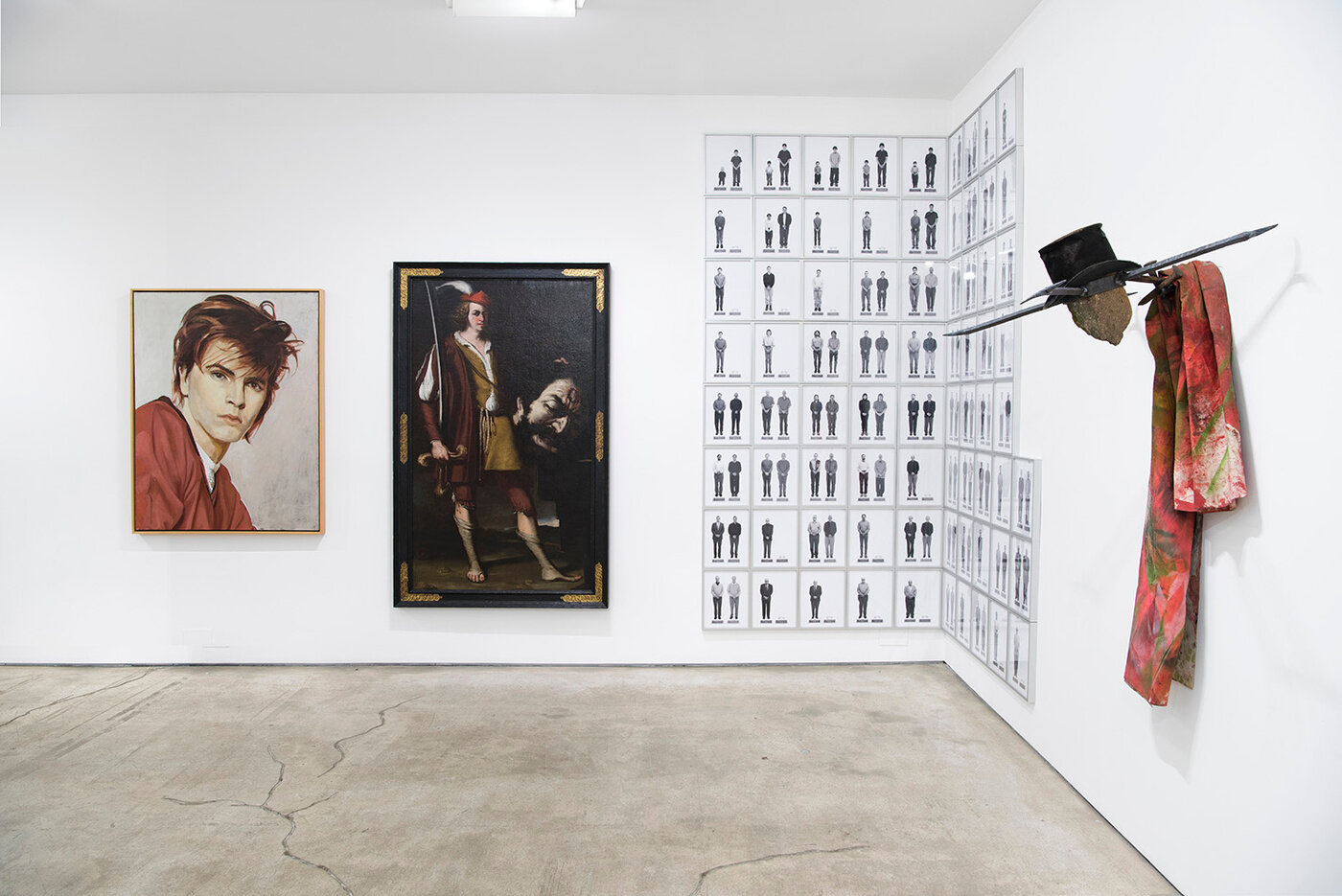 13/36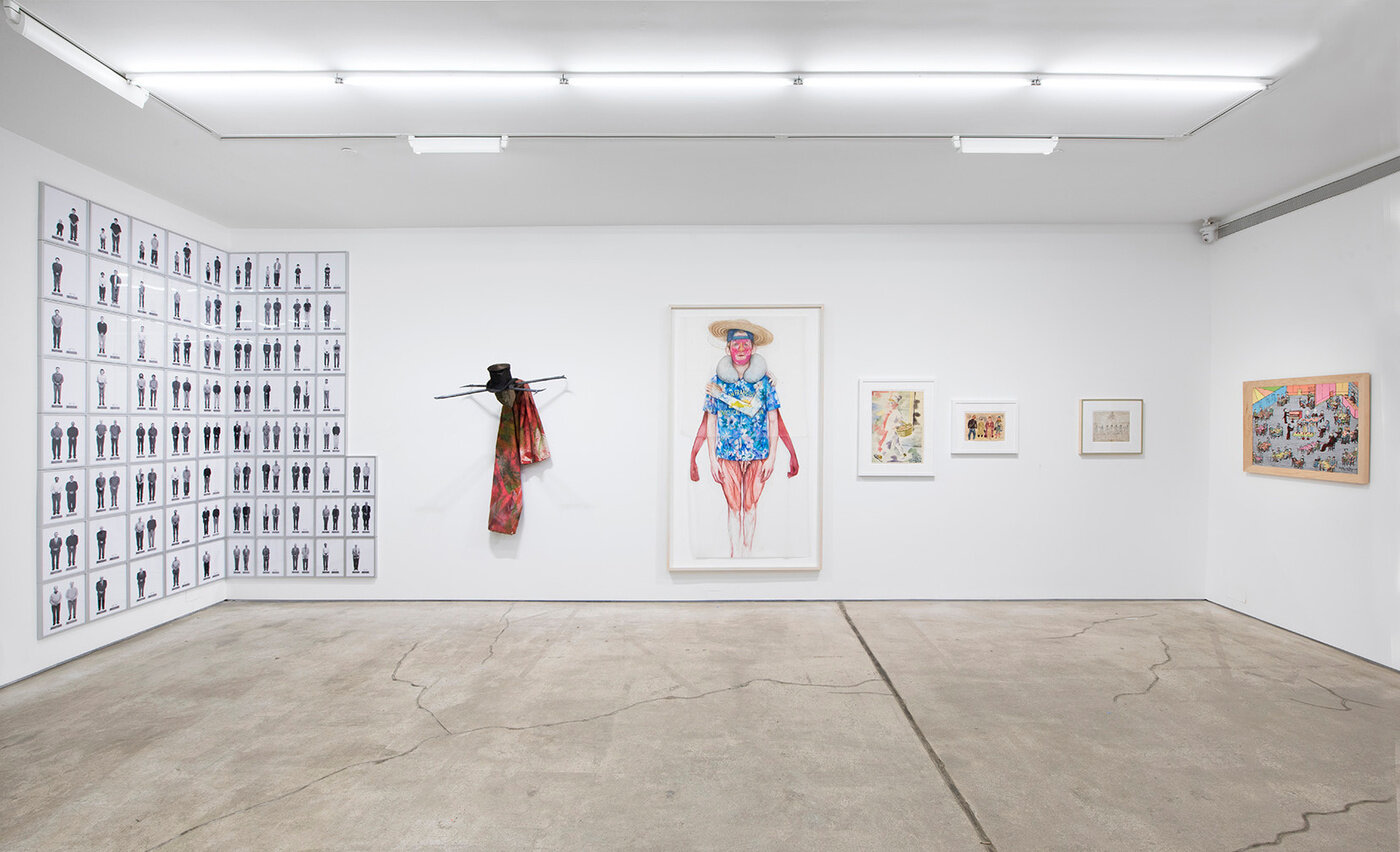 14/36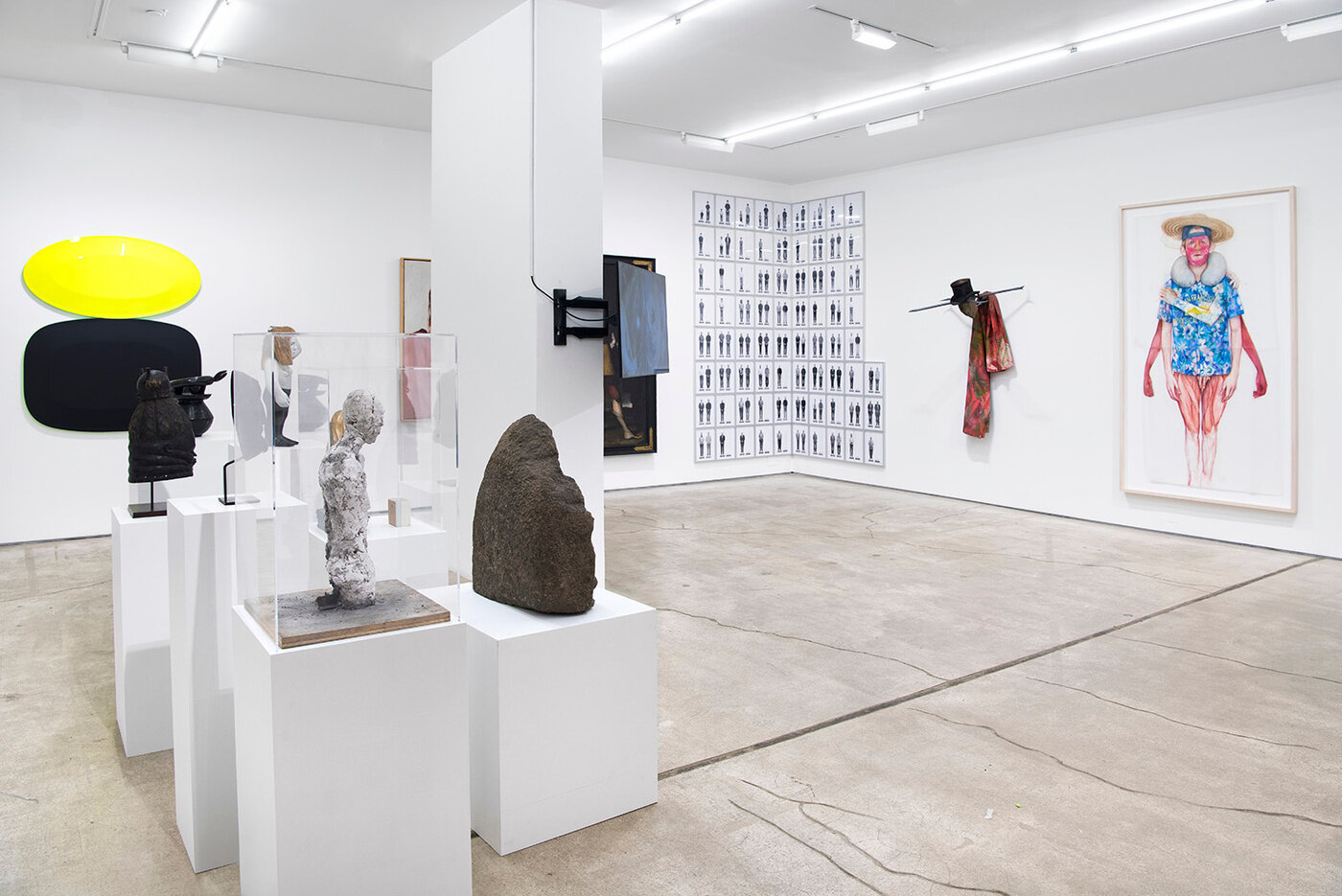 15/36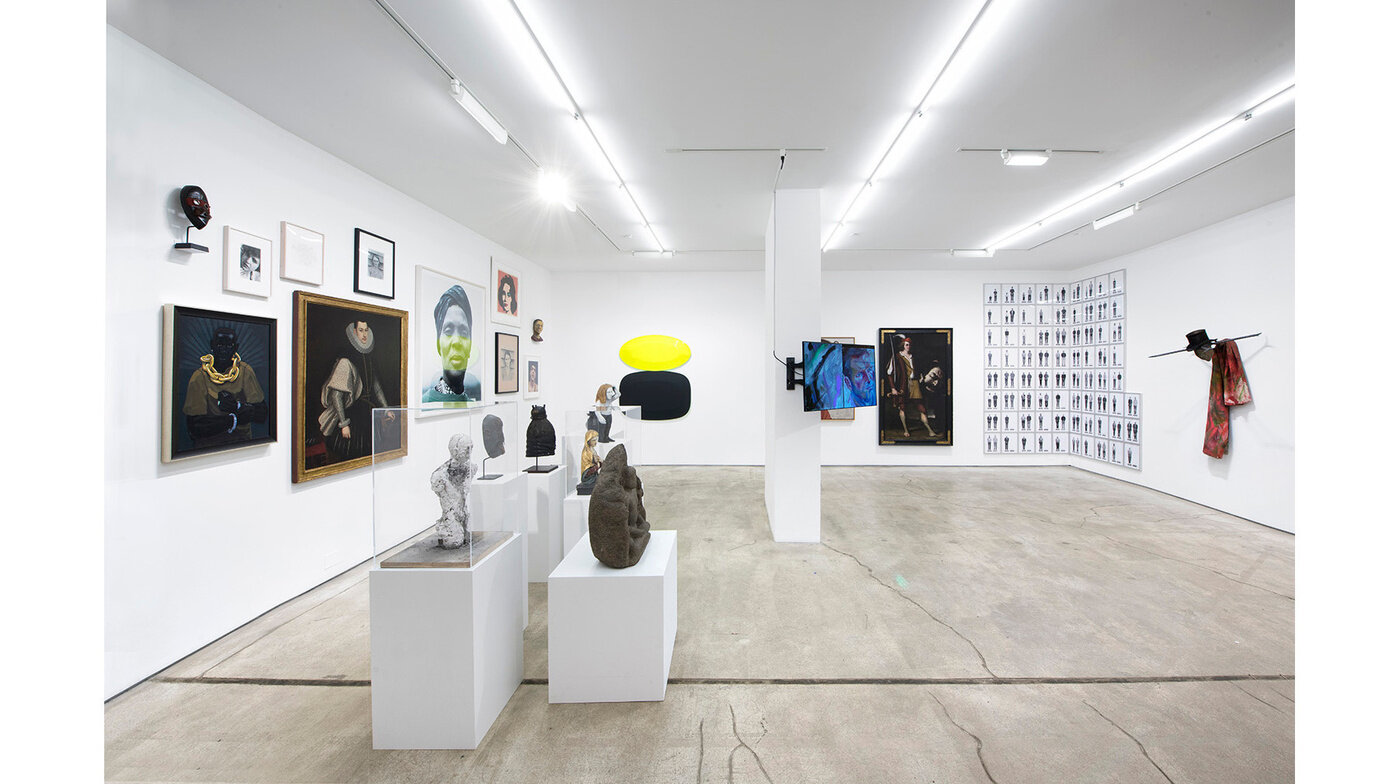 16/36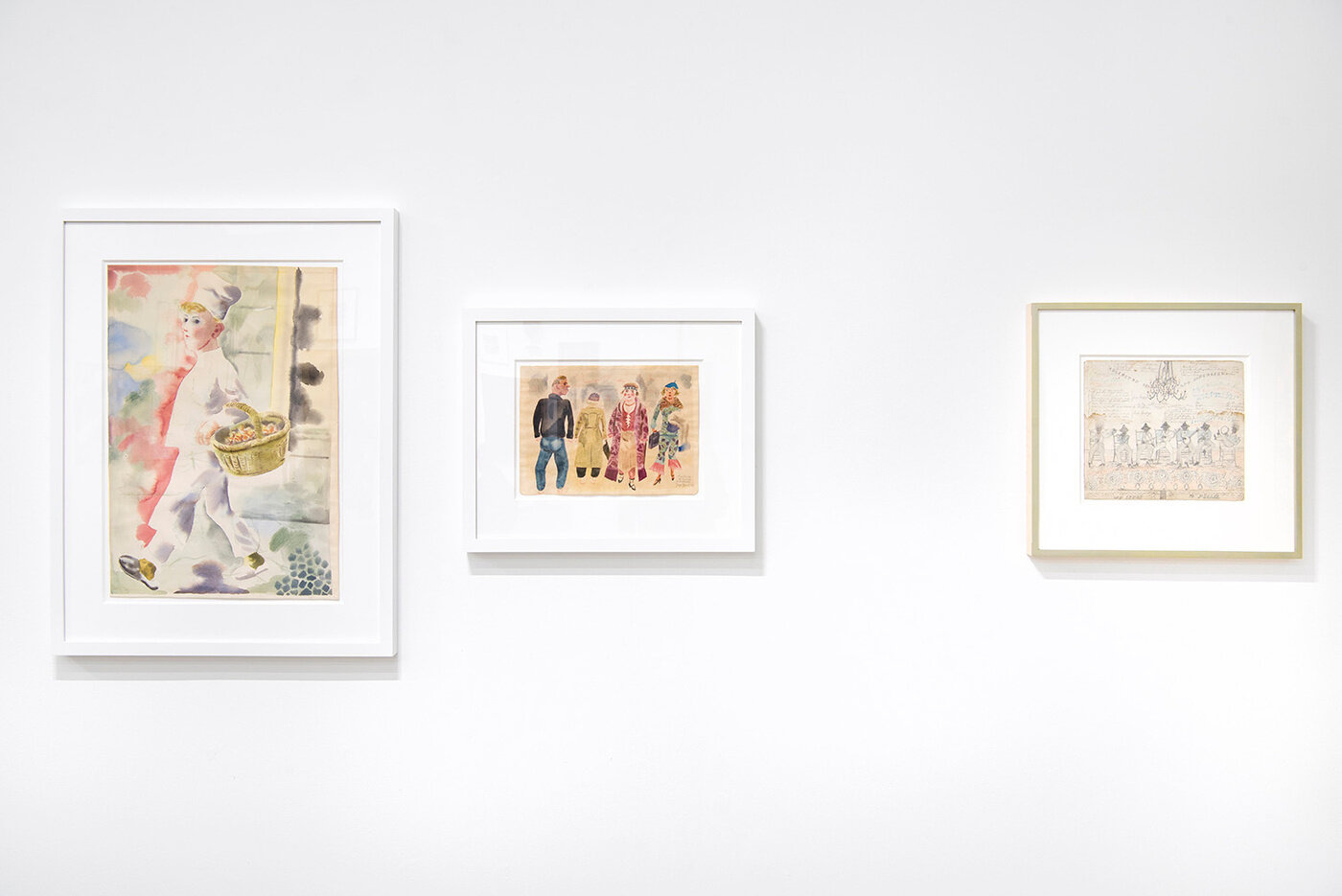 17/36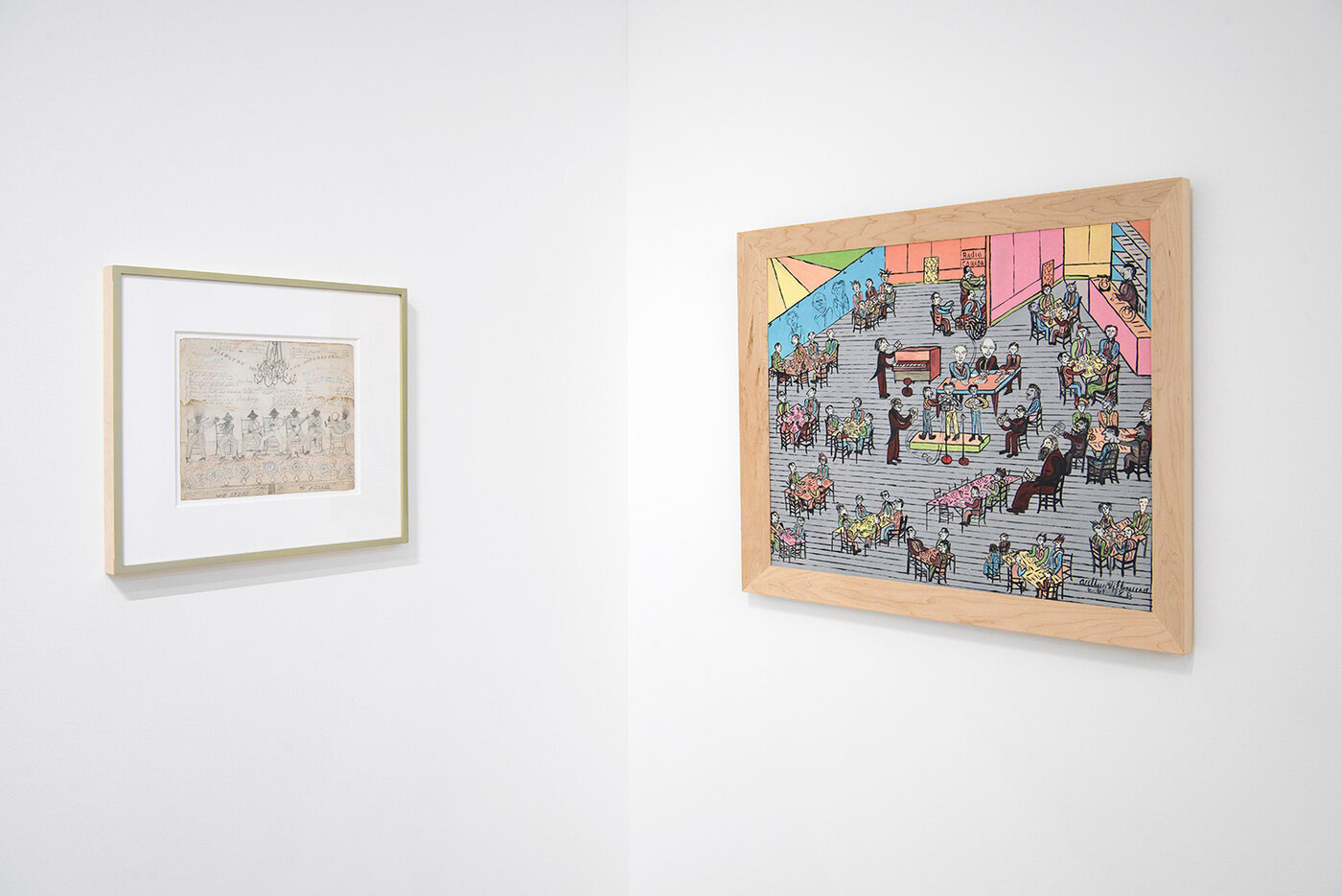 18/36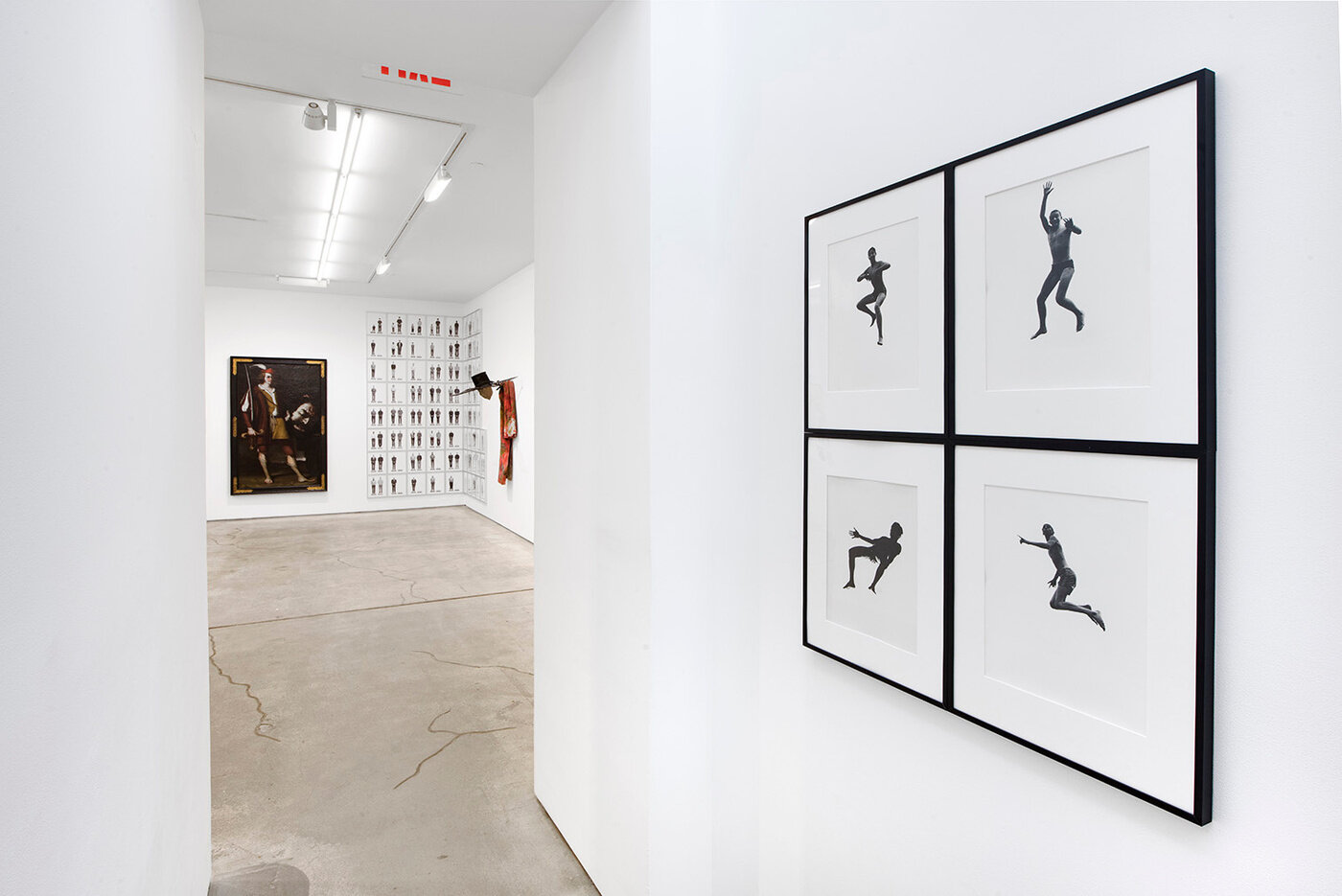 19/36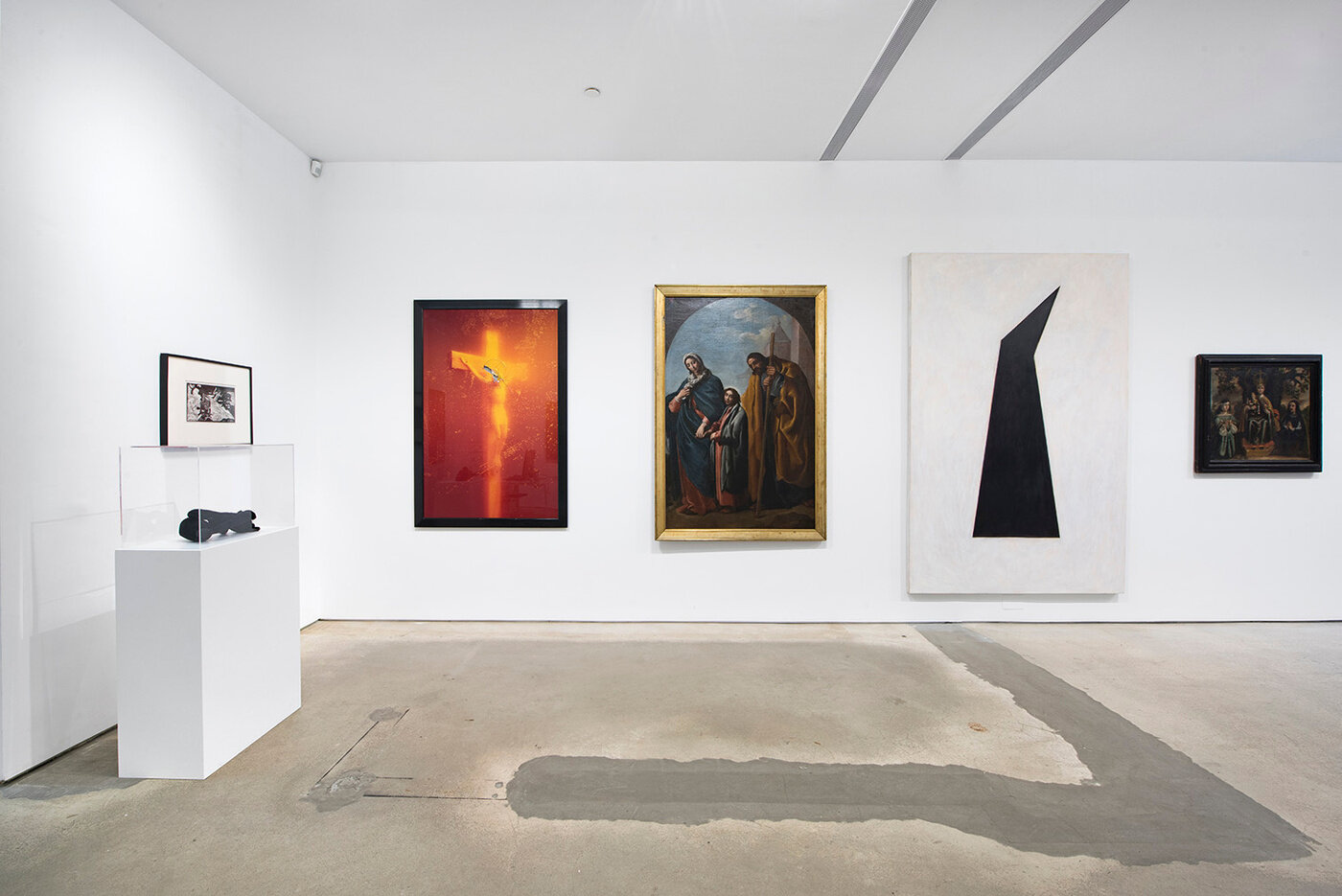 20/36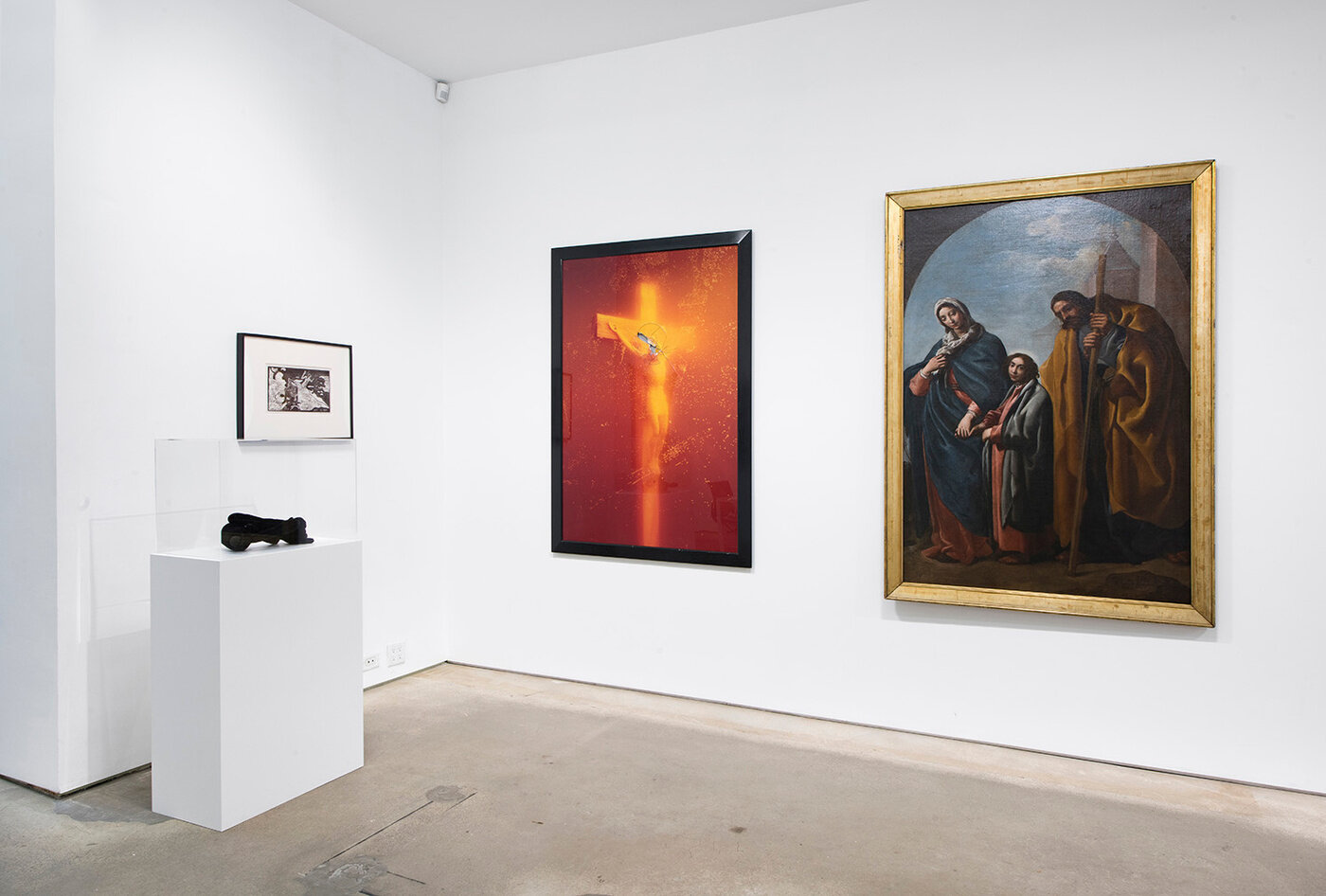 21/36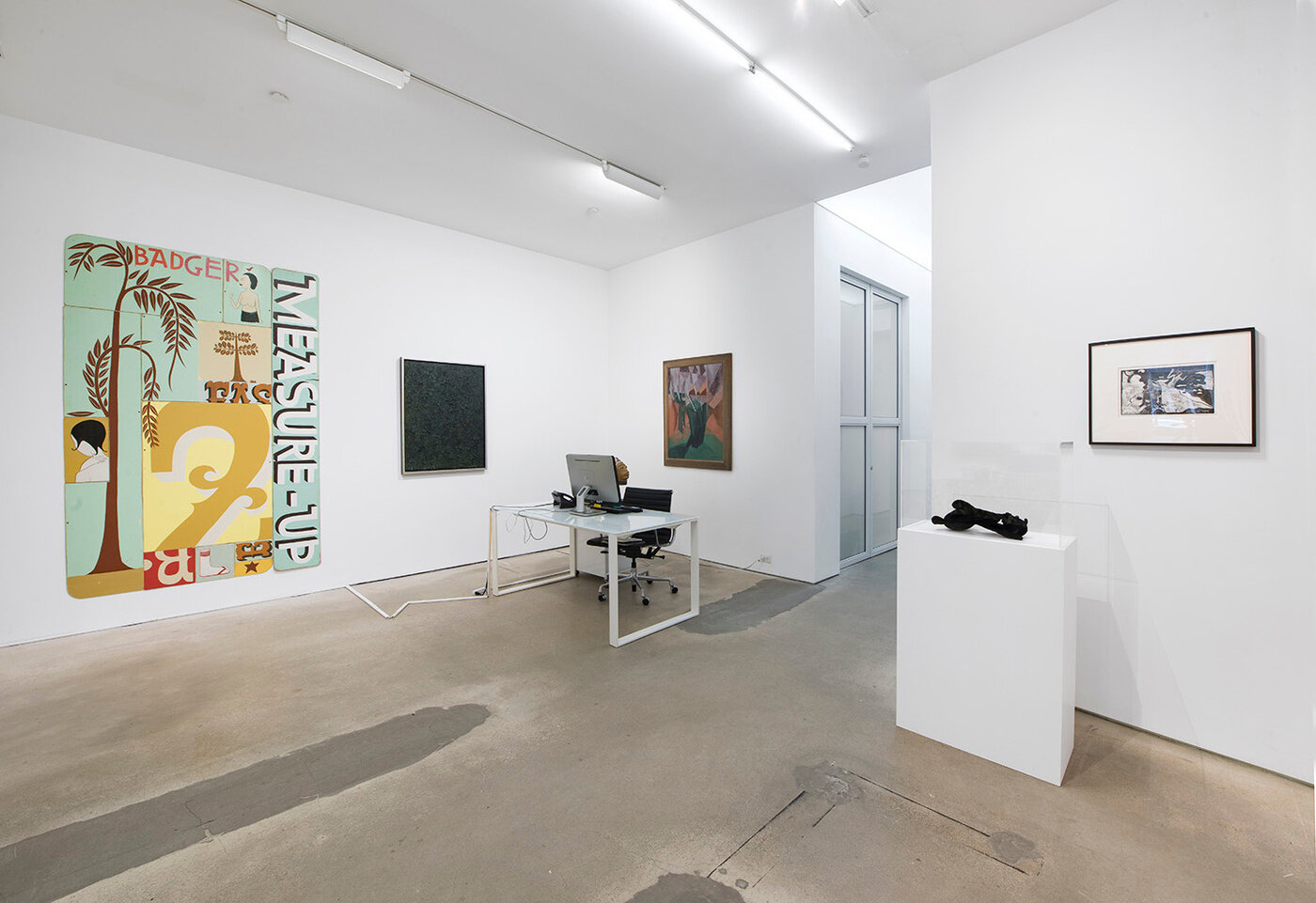 22/36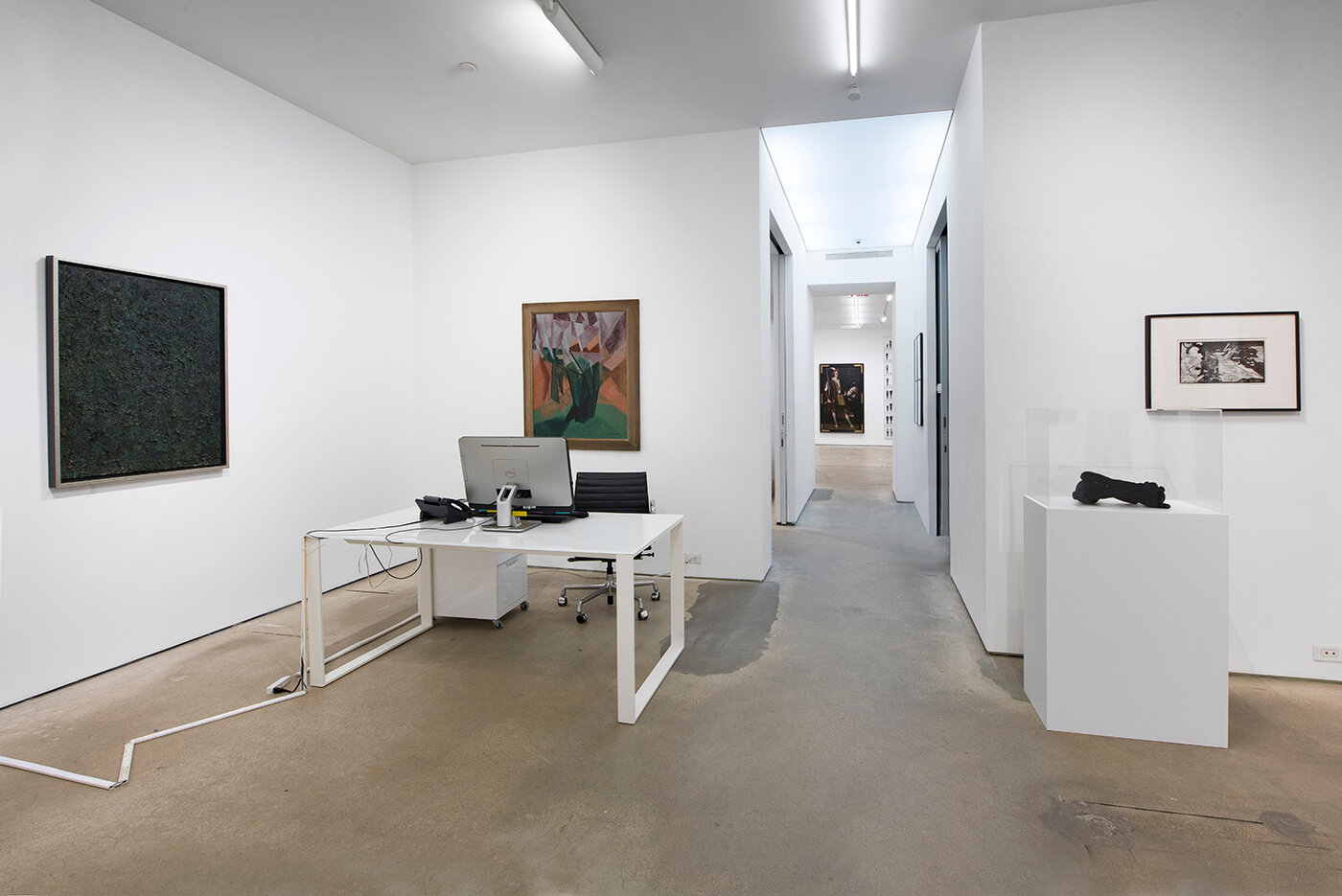 23/36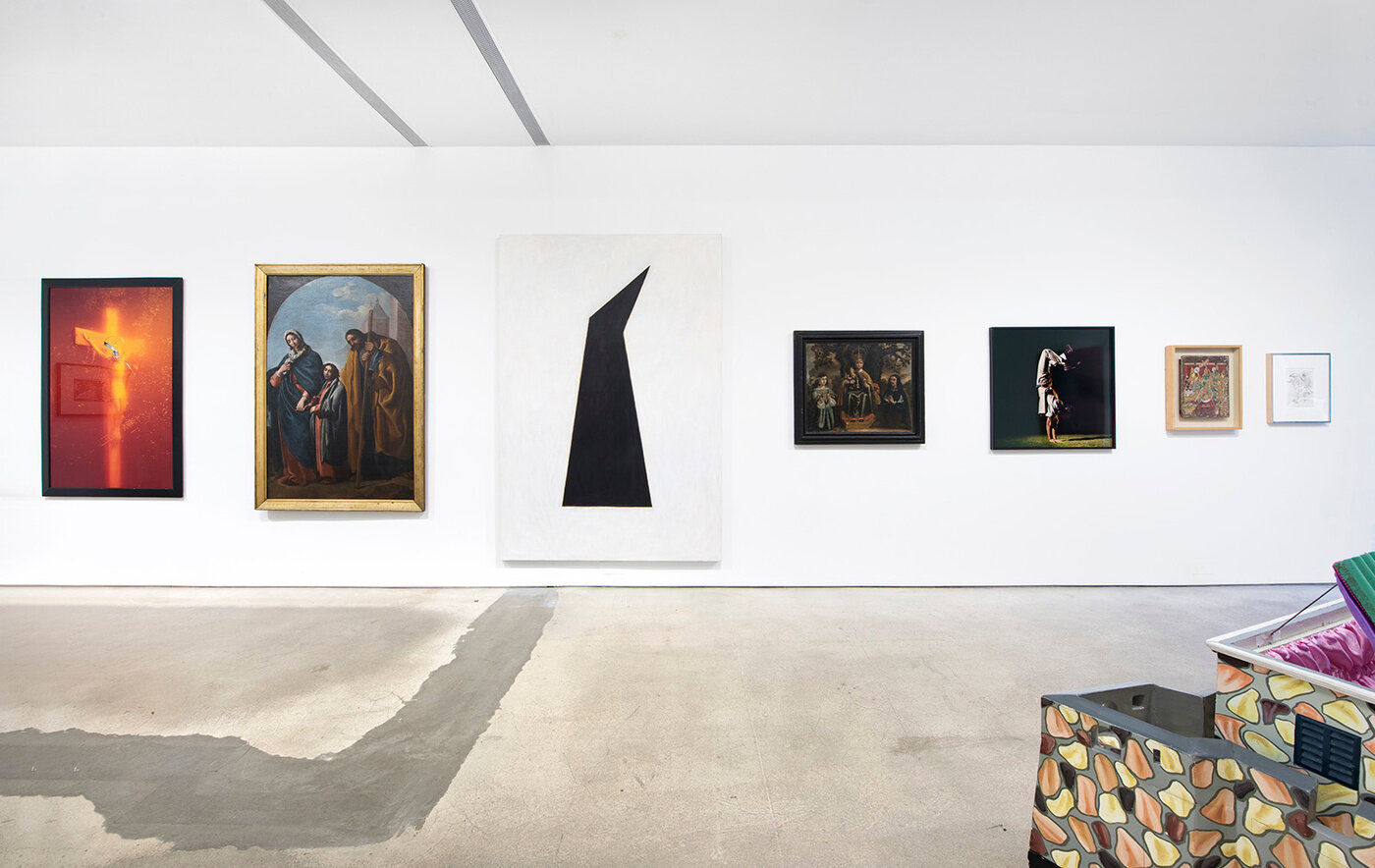 24/36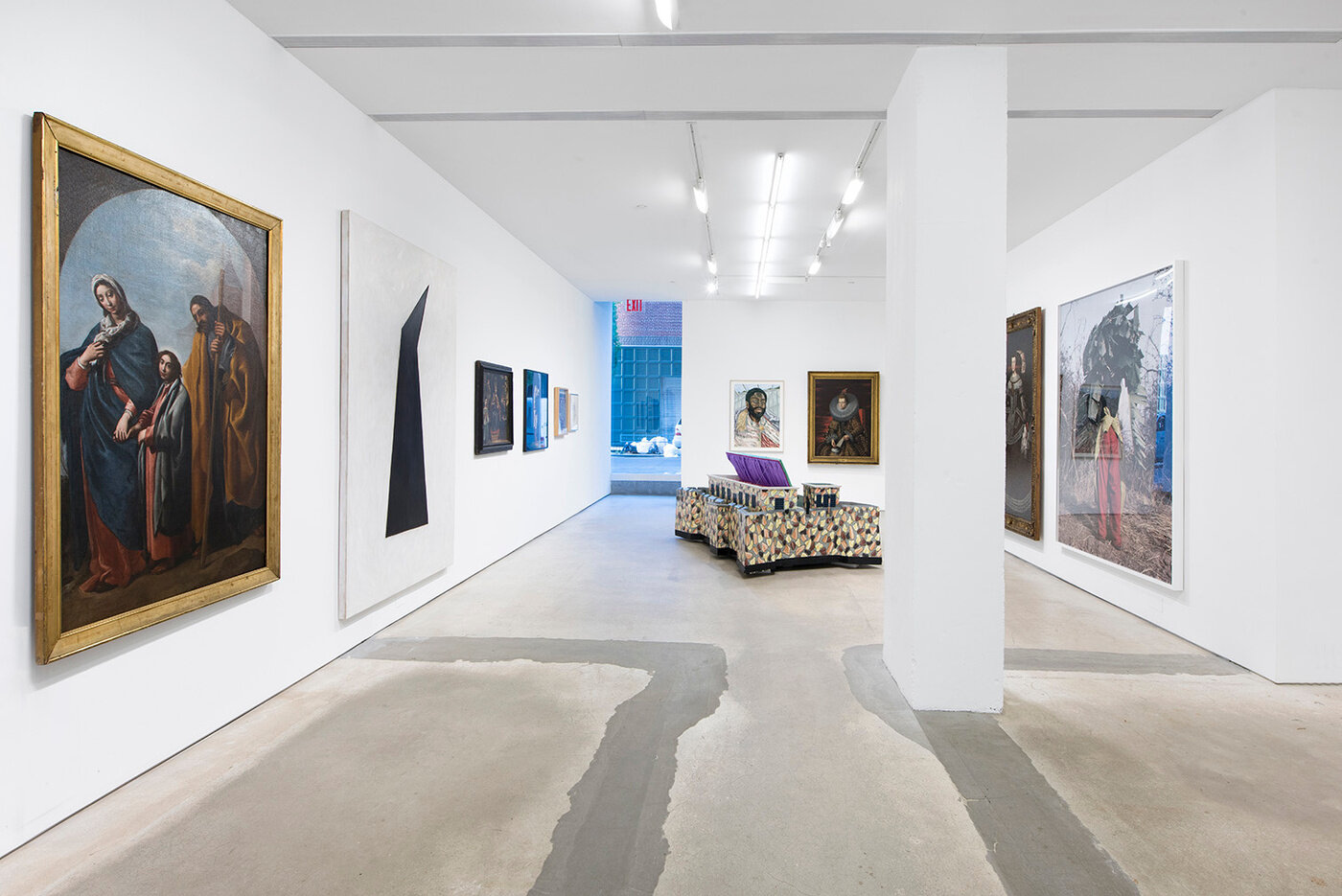 25/36

26/36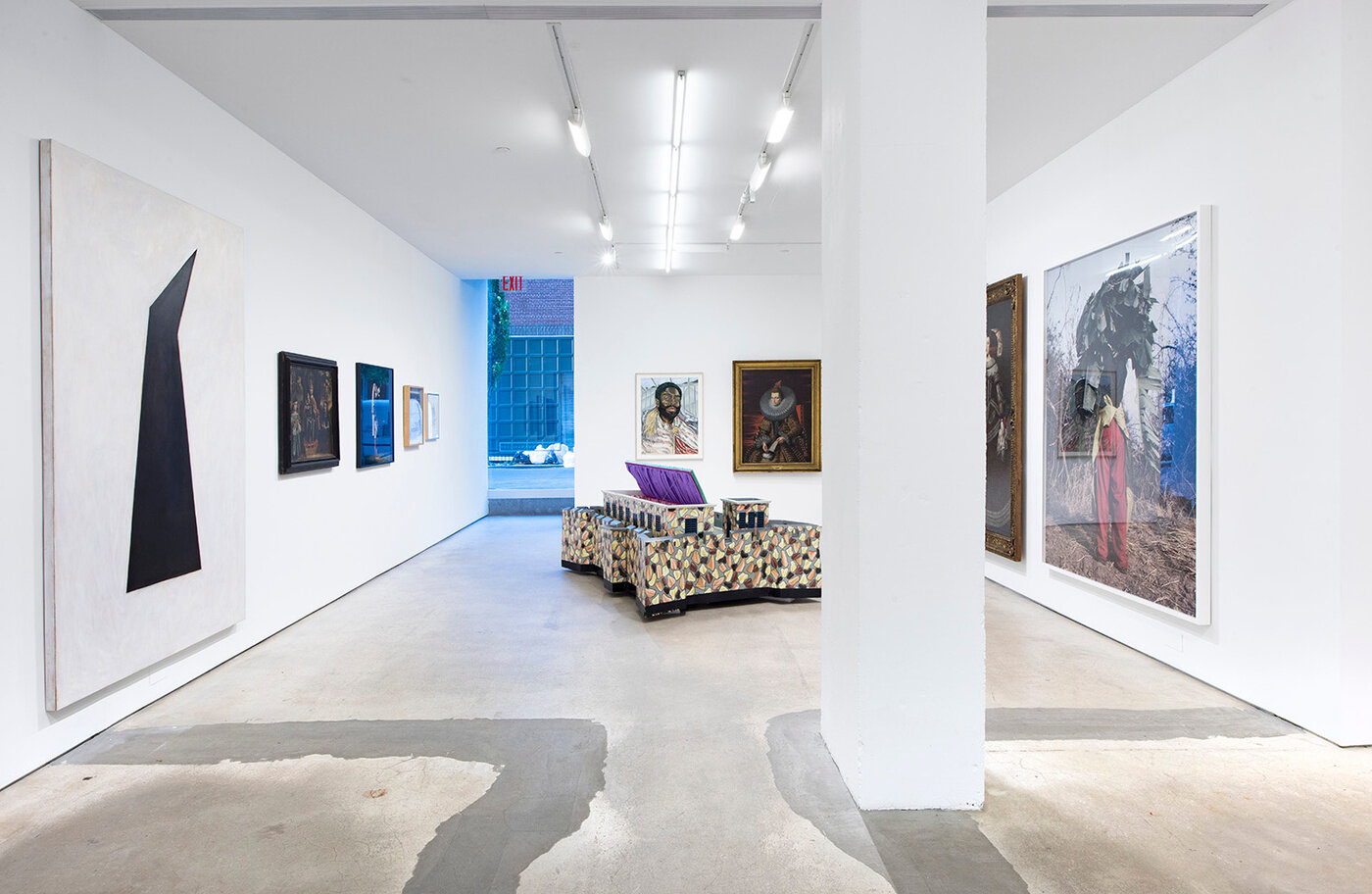 27/36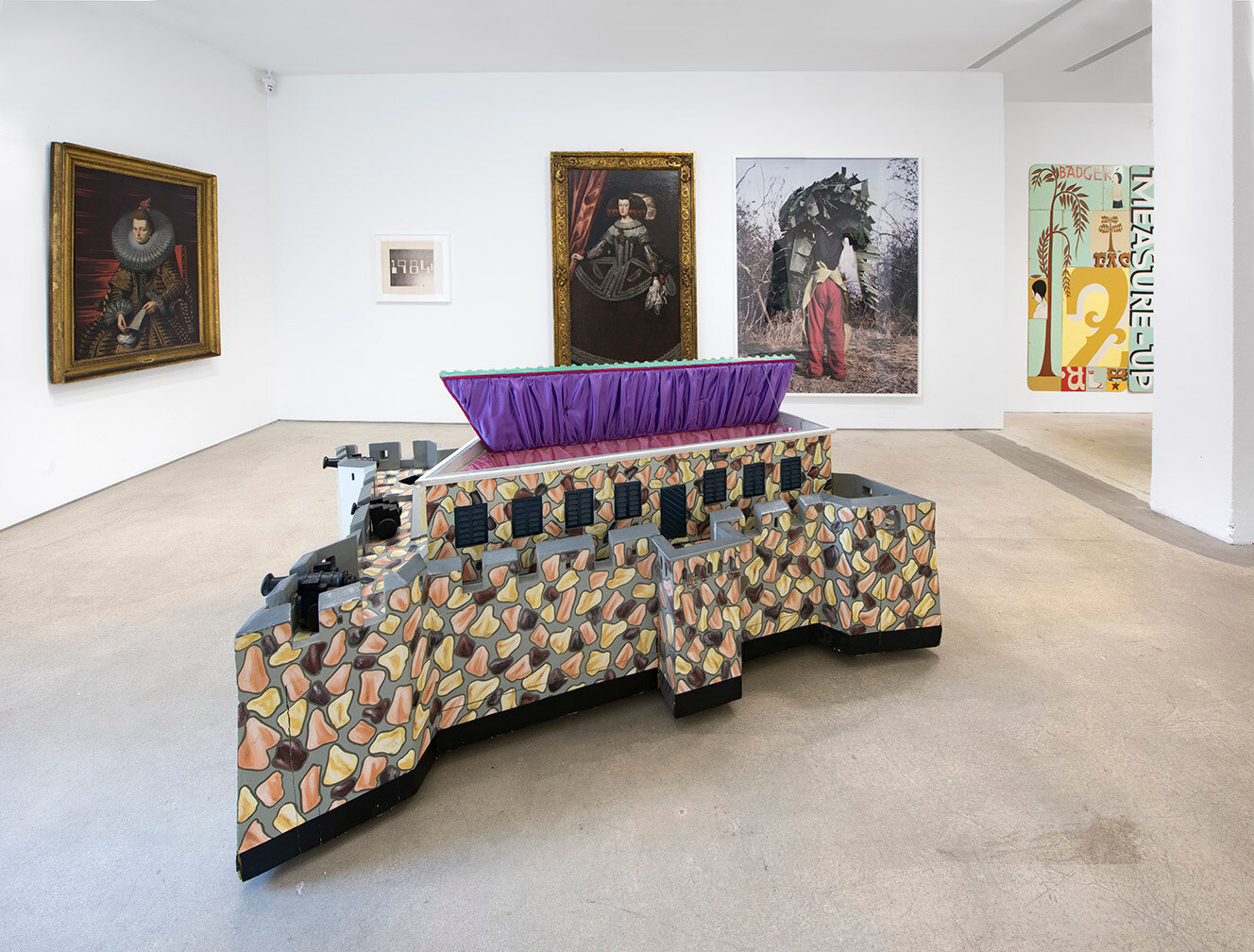 28/36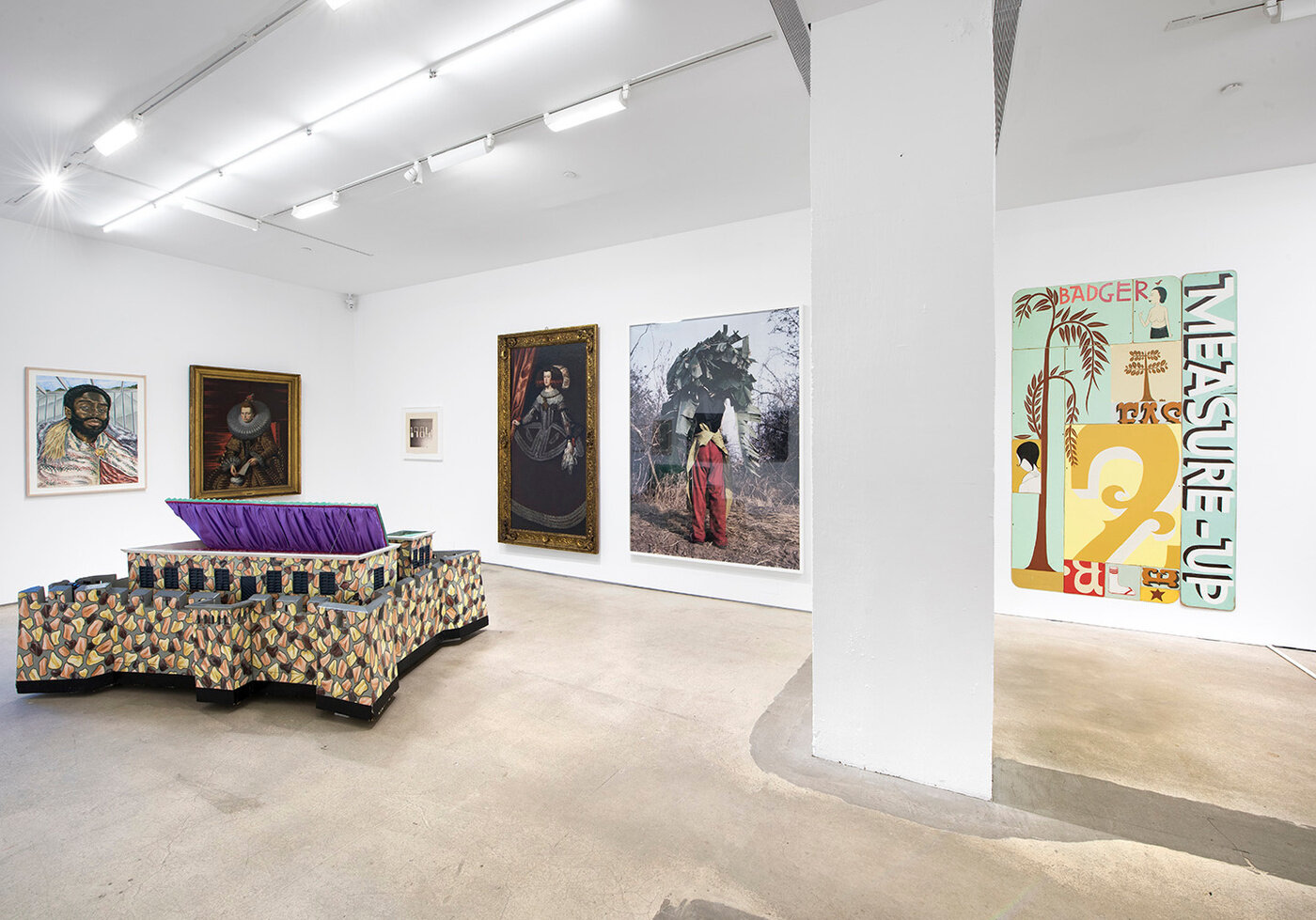 29/36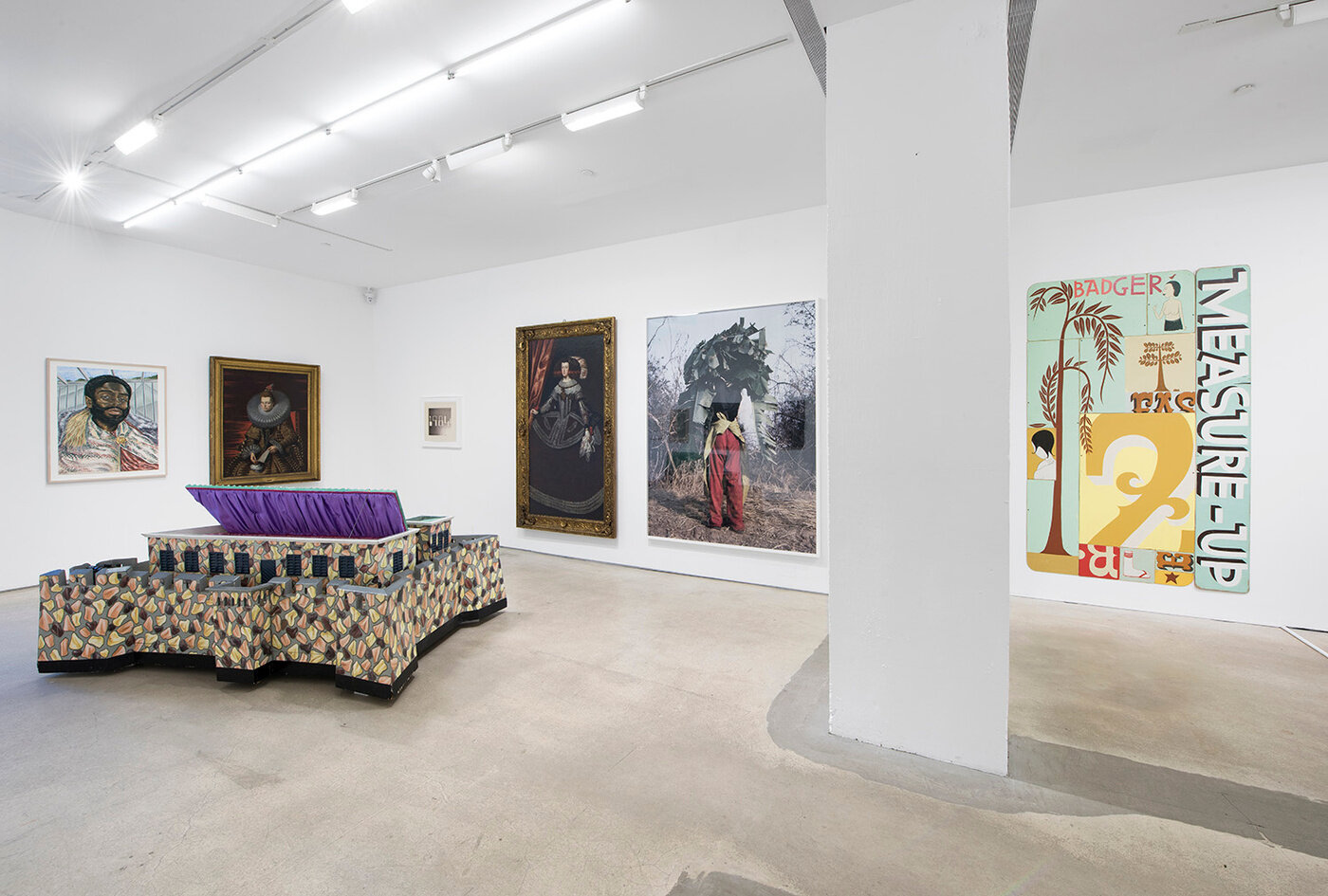 30/36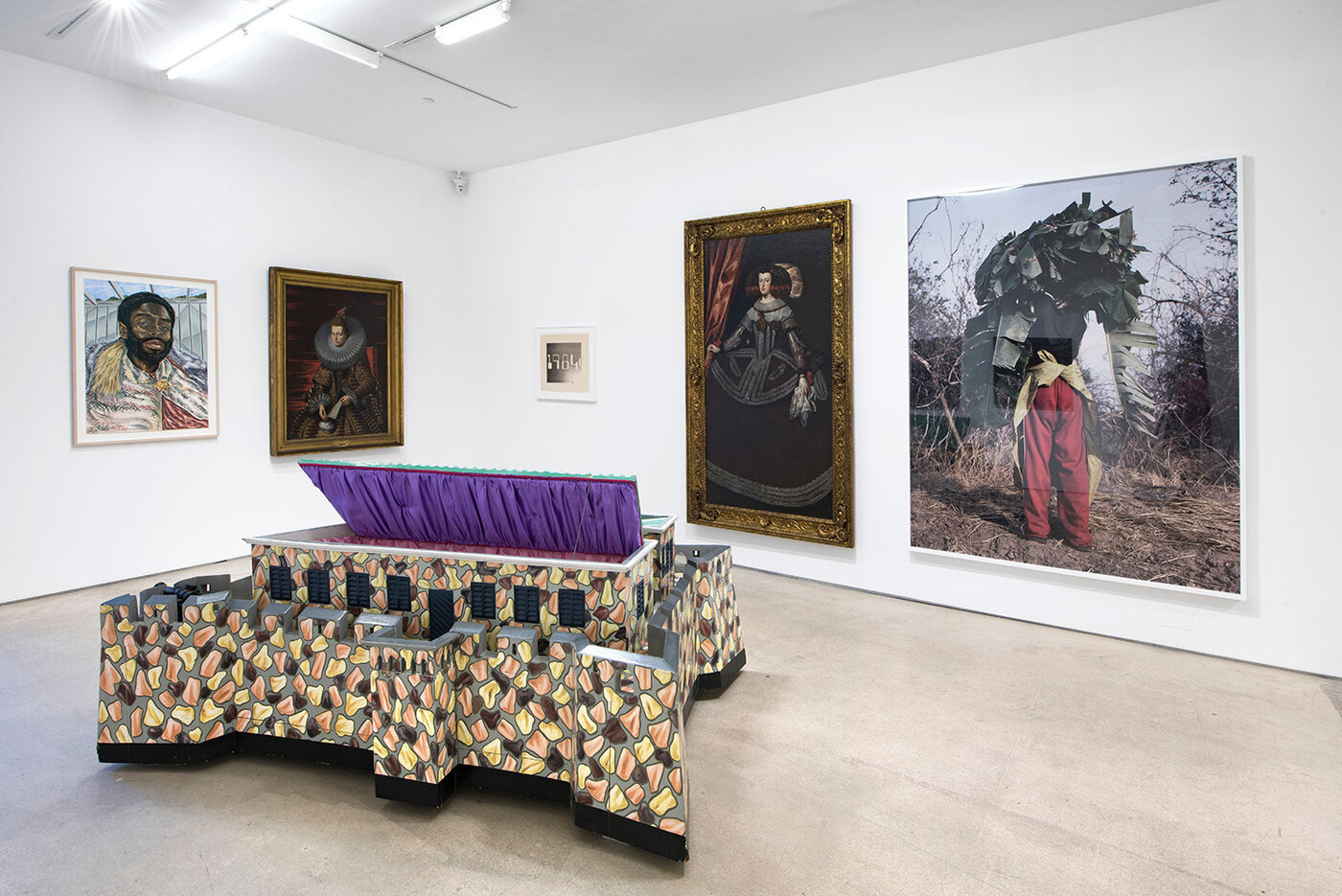 31/36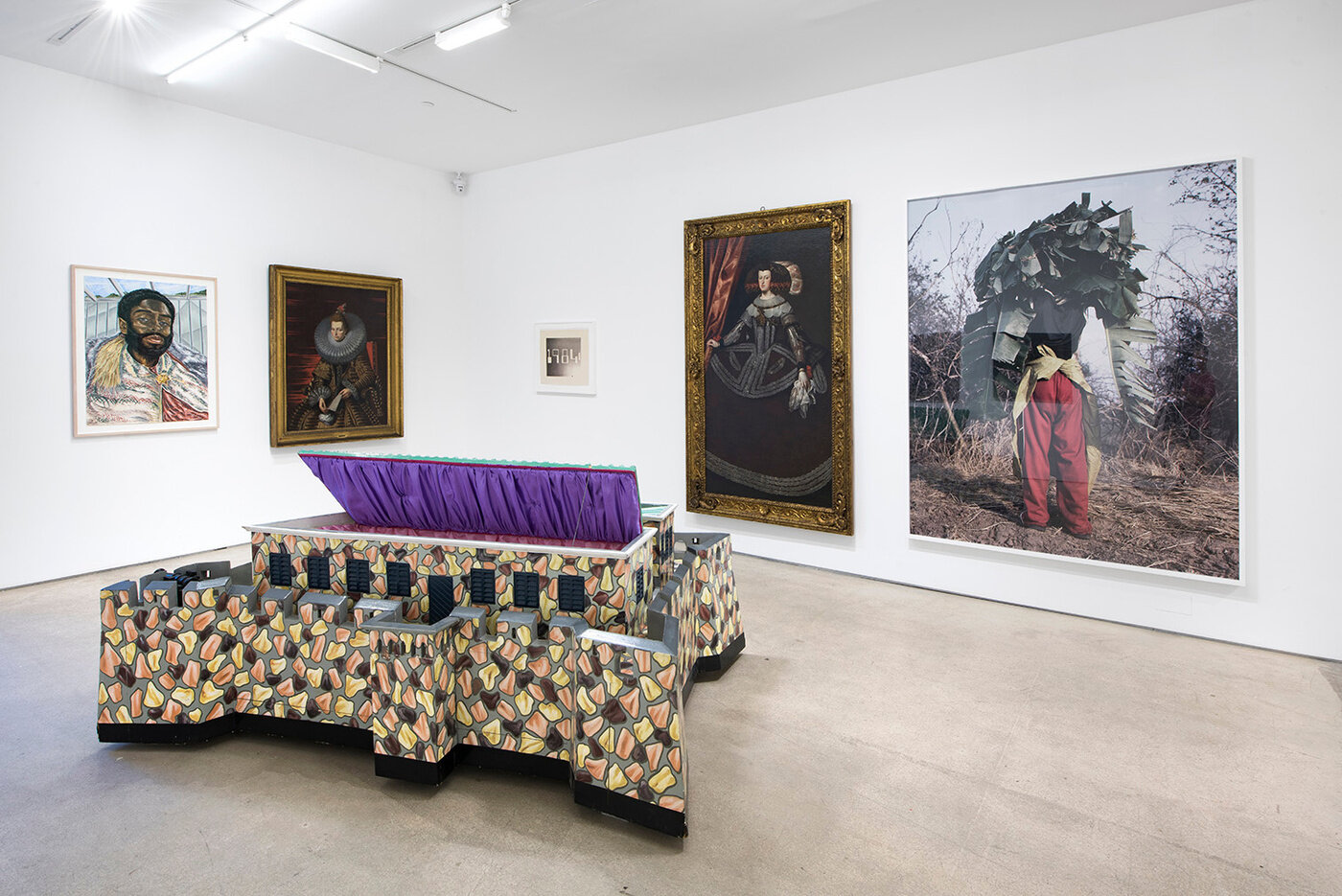 32/36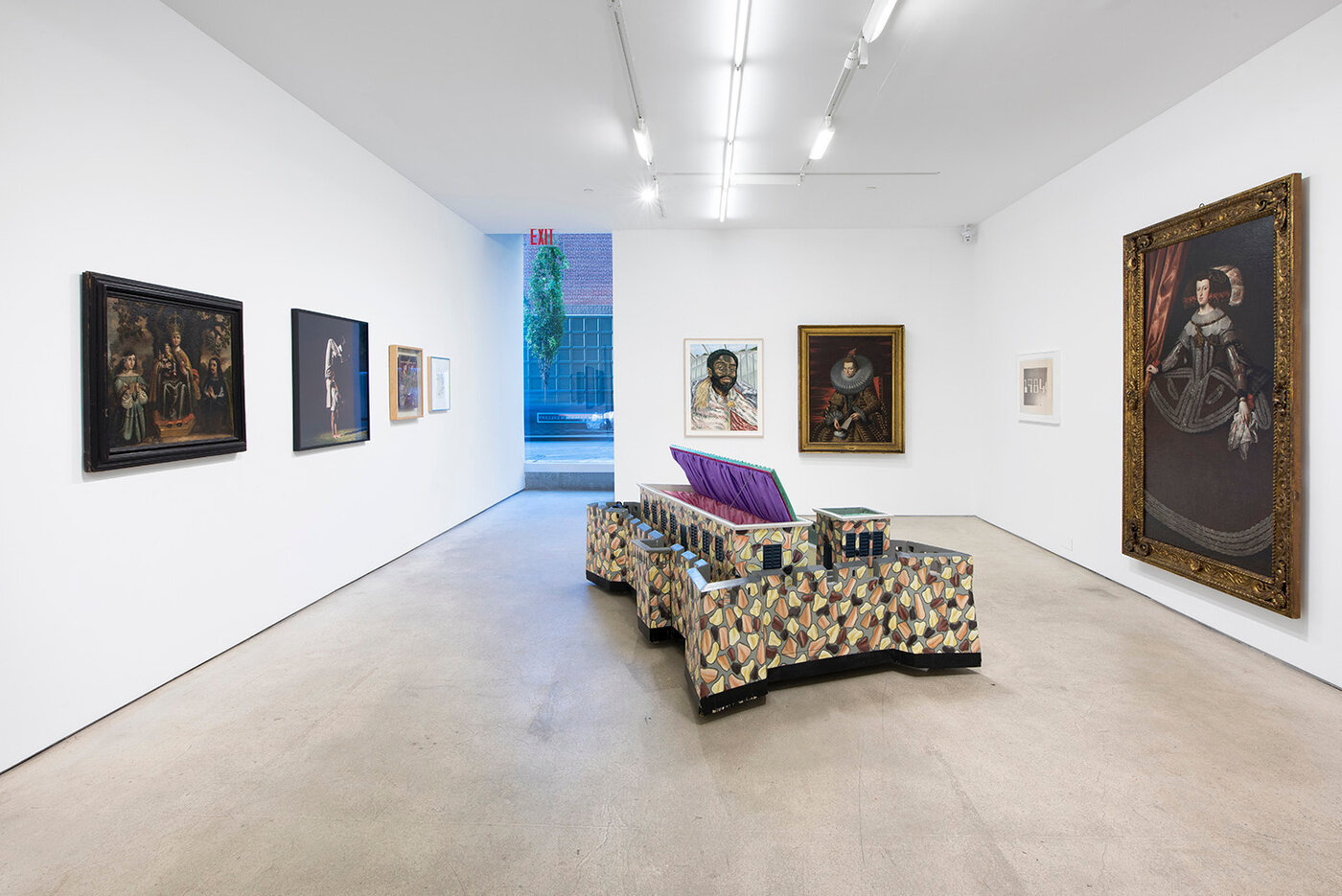 33/36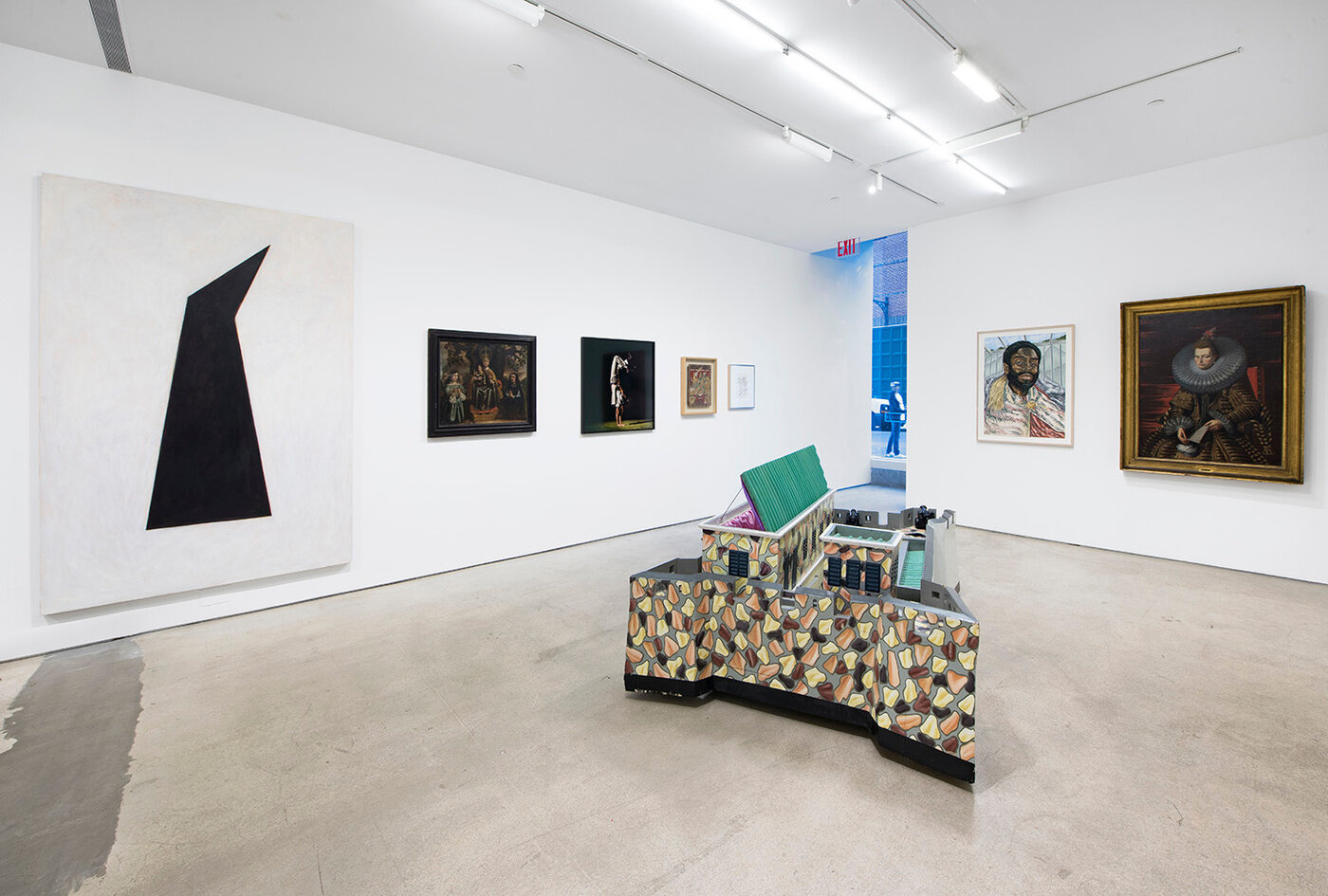 34/36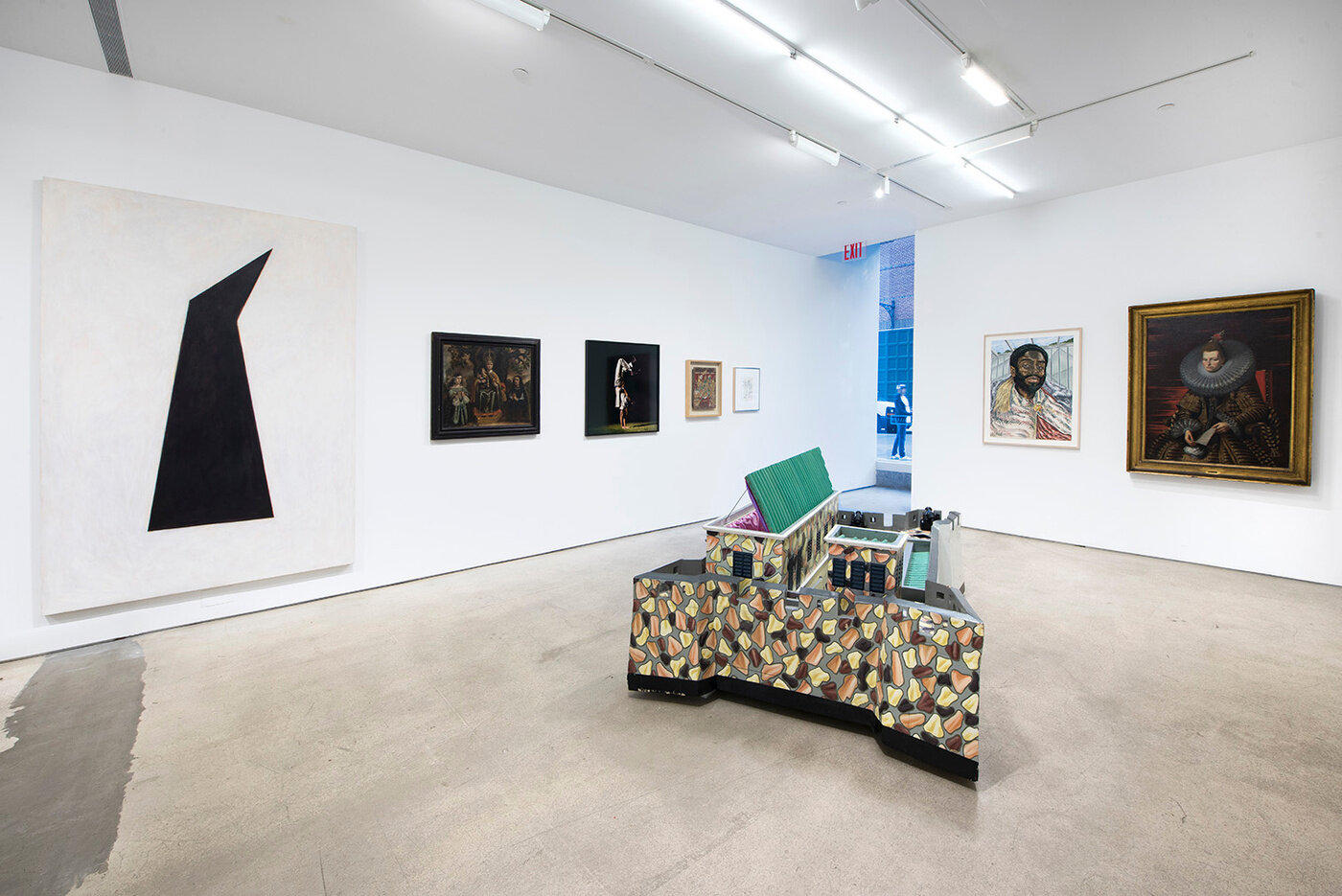 35/36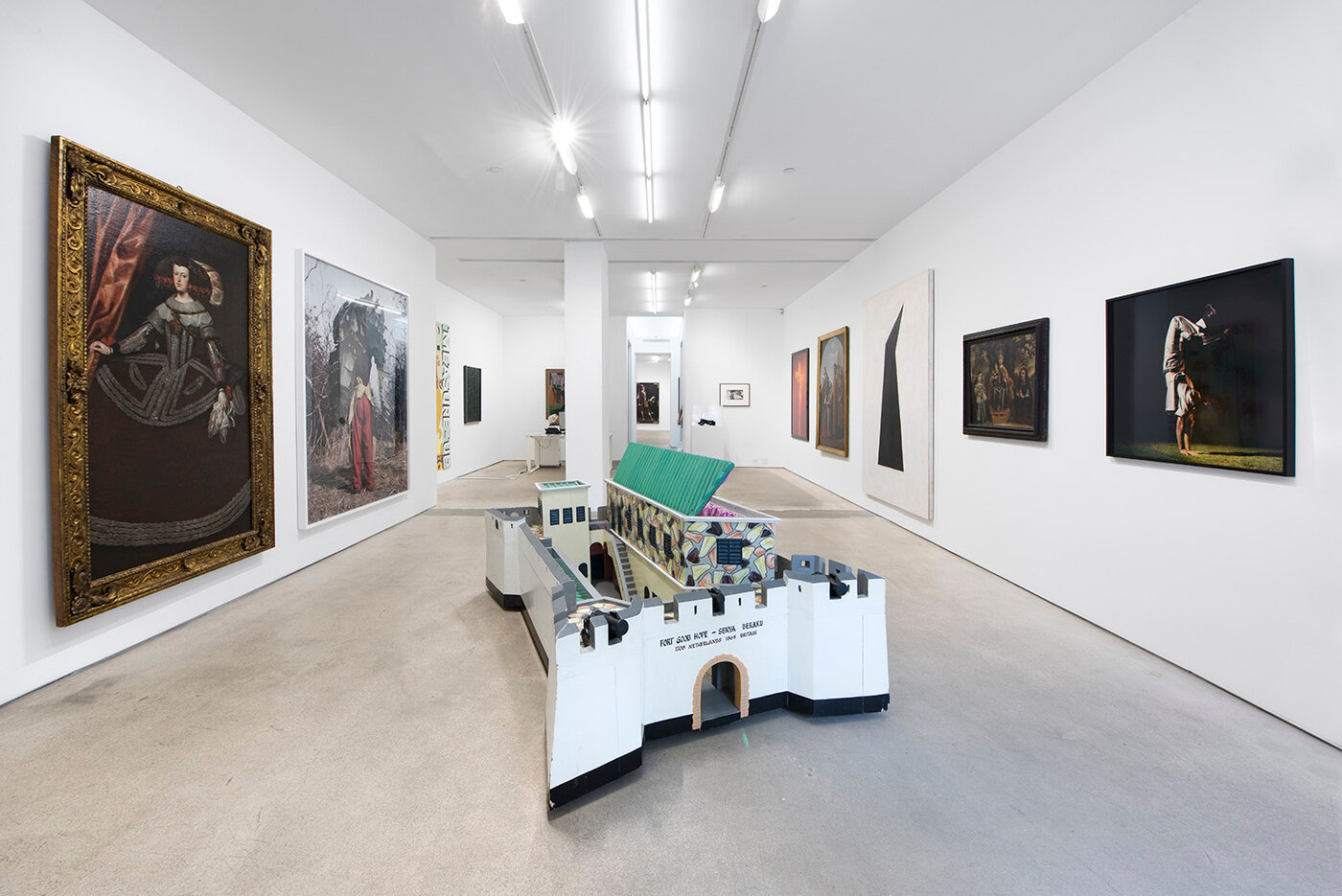 36/36
Dates
Jun 08 – Aug 25, 2017
Location
524 West 24th Street New York, NY 10011
Artists
Lynette Yiadom-Boakye, Carrie Mae Weems, Carlos Vega, Hank Willis Thomas, Becky Suss, Paul Anthony Smith, Malick Sidibé, Claudette Schreuders, Toyin Ojih Odutola, Jackie Nickerson, Adi Nes, Richard Mosse, Kerry James Marshall, Hayv Kahraman, Barkley L. Hendricks, Pierre Dorion, Geoffrey Chadsey, Enrique Martinez Celaya, Nick Cave, Yoan Capote, Radcliffe Bailey, El Anatsui, Nina Chanel Abney
Press Release
The Coffins of Paa Joe and The Pursuit of Happinness 
JUNE 8 - AUGUST 25, 2017
524 WEST 24TH STREET, NEW YORK, NY 10011
Jack Shainman Gallery is pleased to announce The Coffins of Paa Joe and the Pursuit of Happiness, an exhibition in two parts currently on view at The School (Kinderhook, NY) and the gallery's 24th Street Chelsea location.
This exhibition approaches the making and collecting of art as a means of transcendence. It operates as an inspired temporal and cultural journey, punctuated by two distinct thematic groups. The first is a collection of Gold Coast slave castles by the Ghanaian artist Paa Joe and the second is a private collection of historic oil paintings. Together these groups bookend a visual essay across disparate time periods and geographies that probe existential mysteries such as mortality, divinity, self, purpose, and the universal human quest to understand the world in which we live.
The sculptures by Paa Joe were commissioned by the gallery's late co-founder, Claude Simard, himself a voracious collector whose spirit infuses many of the unexpected objects on display throughout The School. Fashioned in the spirit of Ghanaian fantasy coffins, Paa Joe's structures form a bridge between the material world and possibilities beyond impermanence.
This transcendental shift from the tangible to the metaphysical is the point of convergence for many of the works included in this exhibition. Inspired and devotional works, such as Hindu nāga, or serpent, drawings, Juan Sánchez Cotán's Mannerist painting, Virgin of Silence, carved bateba figures of the West African Lobi, and Becky Suss' contemporary painting In Memoriam (for Emily), acknowledge divinity and timelessness, faith and remembrance.
Juxtapositions of seemingly disparate works prompt unexpected conversation surrounding spirituality and the human condition, in both the past and present. Francisco Pacheco's The Vocation of Saint Luis Gonzaga, depicting the young Jesuit priest who cared for plague victims in the 16th century and later died from the disease, hangs adjacent to a contemporary wall relief by Beverly Fishman, Untitled (ADHD / Opiod Cocktail), which explores today's drug industry and America's dependency on pills. In another area of the gallery, Kerry James Marshall's Souvenir drawings, dedicated to cultural figures and Civil Rights leaders who died in the 1960s, faces the Rococo painting by Juan Ruiz Soriano, which portrays the coronation of Saint Gertrude, best known for her writing The Herald of Divine Love.
Several contemporary artists made works directly in response to the historic paintings. Titus Kaphar's Menina, is an imagined image of the dark skinned child allegedly born from a secret affair between an African dwarf attendant and The Queen of France, Maria Teresa, whose portrait, from the circle of Diego Velazquez, hangs next to it. Toyin Ojih Odutola's self-portrait, The Apostle (Jiji ewa), contemplates belief and doubt in contrast to the unquestioned loyalty of Maestro de Becerril's 16th century portrait of Saint Andrés.
This diverse collection of works and objects reflects the wide-ranging influences that guide the gallery's program
Concurrently on view this summer through September 24, 2017, is If I Had Possession Over Judgement Day: Collections of Claude Simard at the Tang Museum at Skidmore College, which presents a parallel exhibition from the collection of the gallery's late co-founder. Acquired both abroad and from within the United States, the diversity of the works spans an extensive range of medium and subject matter.The School is open on Saturdays from 11am to 6pm. For additional information and photographic material please contact the gallery at theschool@jackshainman.com.
INCLUDING WORKS BY THE FOLLOWING ARTISTS ACROSS BOTH VENUES:
NINA CHANEL ABNEY
JOHN AHEARN
DAVID ALTMEJD
EL ANATSUI
PHILIP KWAME APAGYA
RON ARAD
STUART ARENDS
RADCLIFFE BAILEY
MATTHEW BARNEY
TIM BAVINGTON
MAX BECKMANN
HUMA BHABHA
DANIEL BUREN
EUGENIO CAJÉS
YOAN CAPOTE
CARLO CARRÀ
WILLIAM CARROLL
NICK CAVE
SAINT CLAIR CEMIN
GEOFFREY CHADSEY
CHHOTU
JUAN SÁNCHEZ COTÁN
J.H. COY
WILLEM DE KOONING
DIEGO DE LA CRUZ
SEBASTIÁN DE LLANOS Y VALDÉS
CRISTÓBAL DE MORALES
RODRIGO DE VILLANDRANDO
CIRCLE OF FRANCISCO DE ZURBARÁN
GEORGE DE BORUM
BEAUFORD DELANEY
ANDRÉ DERAIN
JIMMY DESANA
LIZ DESCHENES
PIERRE DORION
MOIRA DRYER
MAX ERNST
WALKER EVANS
PATERSON EWEN
BOB FAUST
JOEL FISHER
BEVERLY FISHMAN
SAMUEL FOSSO
AARON FOWLER
TILL FREIWALD
TOM FRIEDMAN
PAUL GAUGUIN
JEAN-PIERRE GAUTHIER
NAN GOLDIN
GEORGE GROSZ
ALAN GUTIERREZ
CHRISTOPHER HANRAHAN
BARKLEY L. HENDRICKS
ARTURO HERRERA
DAVID HOCKNEY
ZHANG HUAN
ALFREDO JAAR
PAA JOE
HAYV KAHRAMAN
ANTON KANNEMEYER
TITUS KAPHAR
JEREMY JOHN KAPLAN
MARGARET KILGALLEN
JACK N. KRAMER
LYNE LAPOINTE & MARTHA FLEMING
CHARLES LEDRAY
SHERRIE LEVINE
MICAH LEXIER
DEBORAH LUSTER
KERRY JAMES MARSHALL
ROBERTO MATTA
ENRIQUE MARTÍNEZ CELAYA
SIBUSISO MBHELE
MCDERMOTT AND MCGOUGH
BARRY MCGEE
ANNETTE MESSAGER
GEORGE MEYERRIECKS
JOHN MORRA
RICHARD MOSSE
ADI NES
JACKIE NICKERSON
TOYIN OJIH ODUTOLA
ALFONSO OSSORIO
FRANCISCO PACHECO
RICHARD PHILLIPS
FRANCIS PICABIA
JACK PIERSON
MICHELANGELO PISTOLETTO
MAN RAY
AD REINHARDT
DEBORAH REMINGTON
MILTON RESNICK
STERLING RUBY
ROSS RUDEL
ED RUSCHA
COLLIER SCHORR
CLAUDETTE SCHREUDERS
PAUL MPAGI SEPUYA
ANDRES SERRANO
MALICK SIDIBÉ
CLAUDE SIMARD
AARON SISKIND
PAUL ANTHONY SMITH
ROBERT SMITHSON
SUSANA SOLANO
JUAN RUIZ SORIANO
Y.G. SRIMATI
DAMIAN STAMER
LINDA STARK
BECKY SUSS
MARK DI SUVERO
PHILIP TAAFFE
STEED TAYLOR
ROBERT THERRIEN
MICKALENE THOMAS
GEORGE TICE
WOLFGANG TILLMANS
CLAUDE TOUSIGNANT
CARLOS VEGA
CIRCLE OF DIEGO VELÁZQUEZ
SIEBREN VERSTEEG
ARTHUR VILLENEUVE
JACQUES VILLON
ANDY WARHOL
CARRIE MAE WEEMS
HANK WILLIS THOMAS
LYNETTE YIADOM-BOAKYE
NAHUM B. ZENIL
AND OTHERS