Nina Chanel Abney
Biography
Combining representation and abstraction, Nina Chanel Abney's paintings capture the frenetic pace of contemporary culture. Broaching subjects as diverse as race, celebrity, religion, politics, sex, and art history, her works eschew linear storytelling in lieu of disjointed narratives. The effect is information overload, balanced with a kind of spontaneous order, where time and space are compressed and identity is interchangeable. Her distinctively bold style harnesses the flux and simultaneity that has come to define life in the 21st century.
Through a bracing use of color and unapologetic scale, Abney's canvases propose a new type of history painting, one grounded in the barrage of everyday events and funneled through the velocity of the internet.
Abney was born in Chicago and currently lives and works in New York. Her work is included in collections around the world,  including the Brooklyn Museum, The Rubell Family Collection, Bronx Museum, and the Burger Collection, Hong Kong.
Abney's first solo museum exhibition, Nina Chanel Abney: Royal Flush, curated by Marshall Price, Nancy Hanks Curator of Modern and Contemporary Art, was presented in 2017 at the Nasher Museum of Art, North Carolina. It traveled to the Chicago Cultural Center and then to Los Angeles, where it was jointly presented by the Institute of Contemporary Art, Los Angeles, and the California African American Museum. The final venue for the exhibition was the Neuberger Museum of Art, Purchase College, State University of New York. The exhibition is accompanied by a comprehensive, fully-illustrated hardcover catalogue with critical essays by Price, as well as Jamillah James, curator at the Institute of Contemporary Art, Los Angeles; Natalie Y. Moore, a South Side bureau reporter for Chicago Public Media, WBEZ; and Richard J. Powell, John Spencer Bassett Professor of Art and Art History at Duke. The catalogue is distributed by Duke University Press and designed by Reneé Cagnina Haynes.
Abney's first solo exhibition at Jack Shainman Gallery opened November 2017.
Exhibitions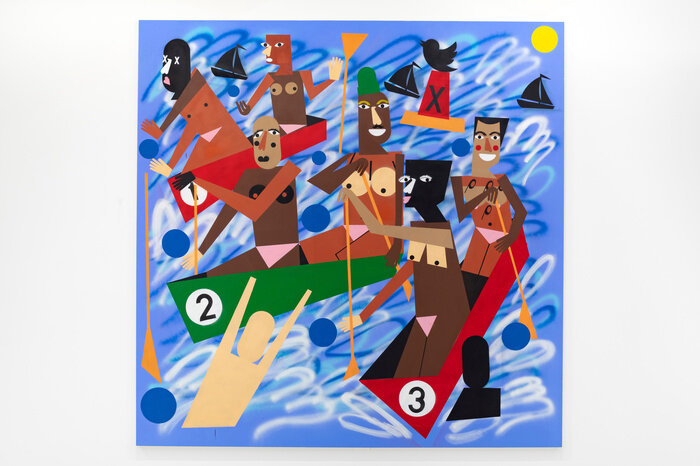 Nina Chanel Abney: The Great Escape
20th Street, Nov 12 – Dec 23, 2020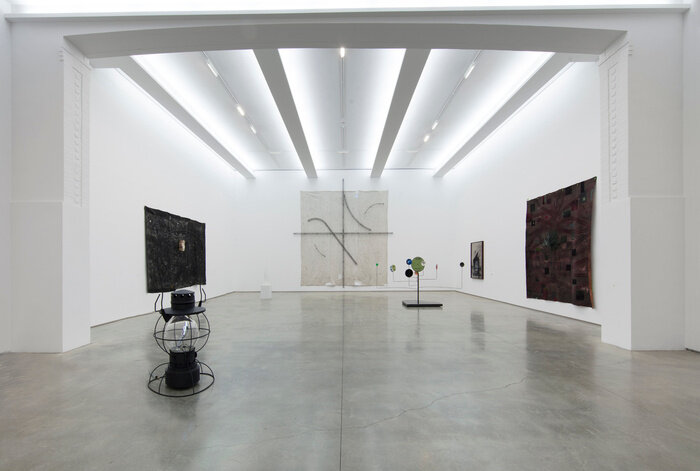 Travelogue
The School, May 20 – Oct 06, 2018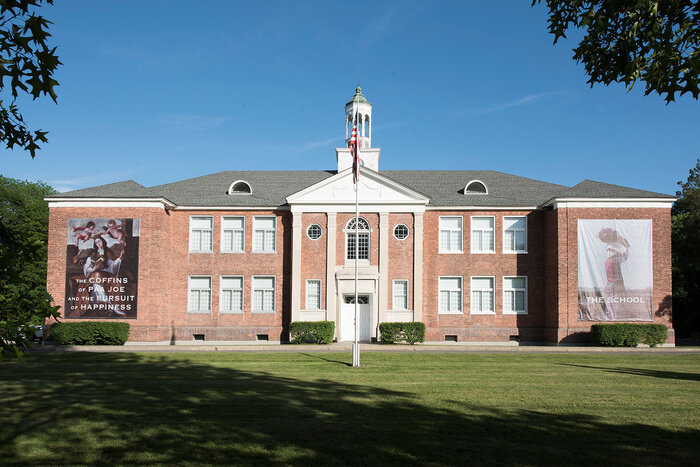 The Coffins of Paa Joe and the Pursuit of Happiness
The School, Jun 08, 2017 – Feb 24, 2018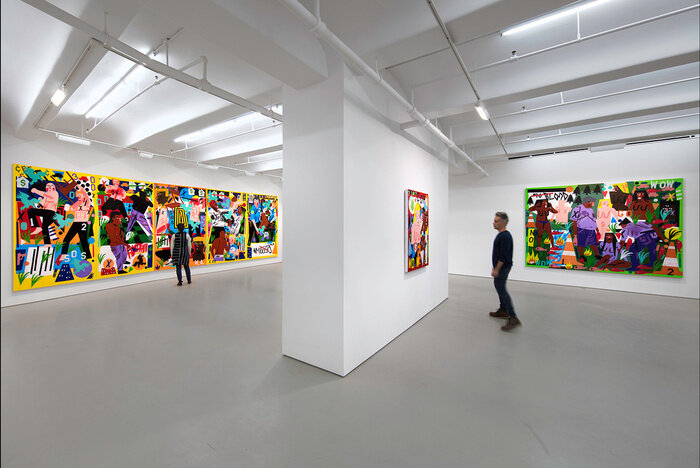 Nina Chanel Abney: Seized The Imagination
20th Street, Nov 09 – Dec 20, 2017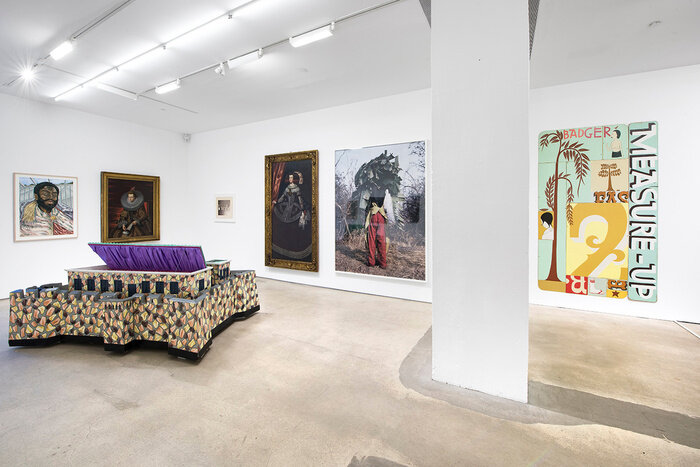 The Coffins of Paa Joe and the Pursuit of Happiness
Jun 08 – Aug 25, 2017