Travelogue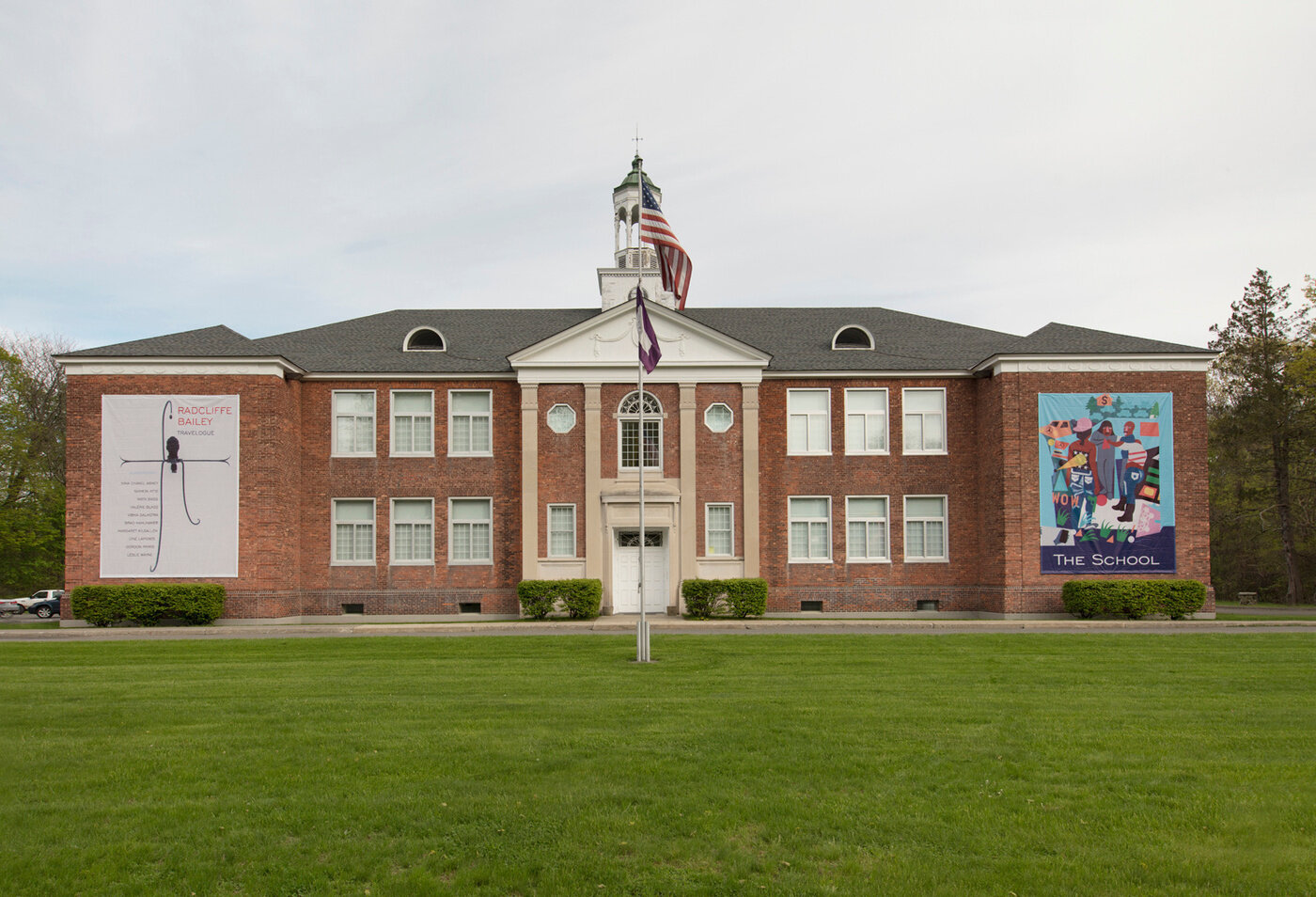 1/14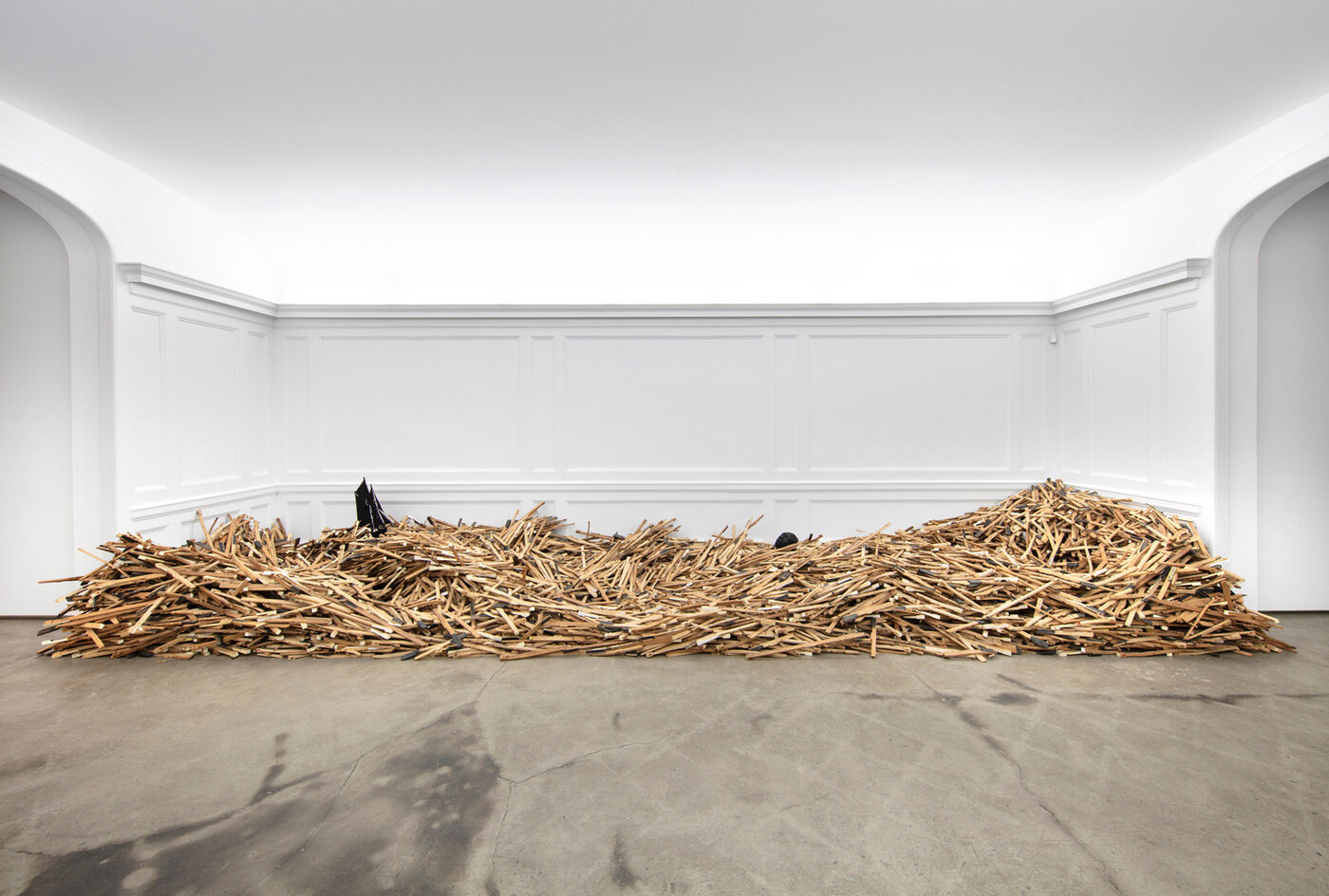 2/14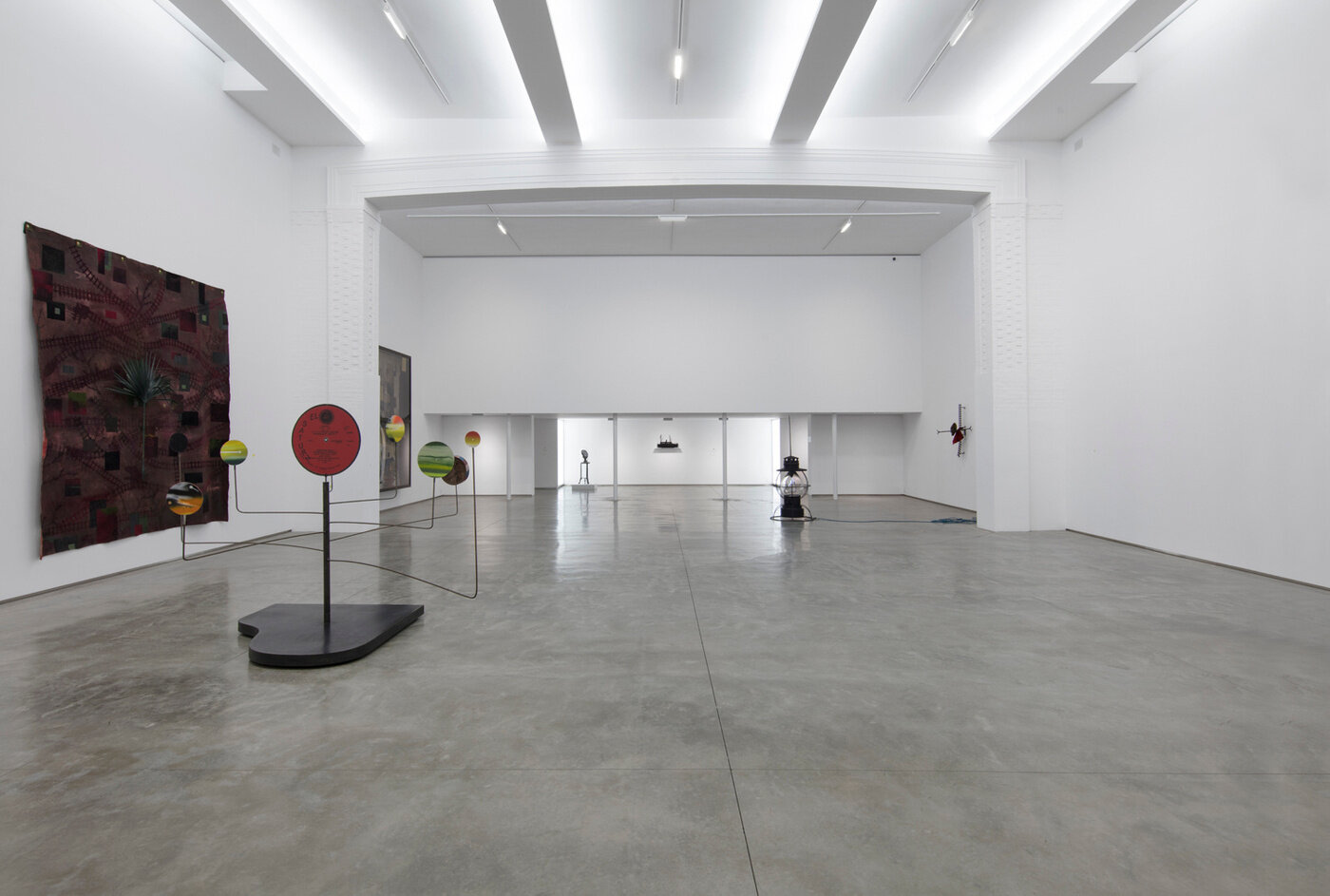 3/14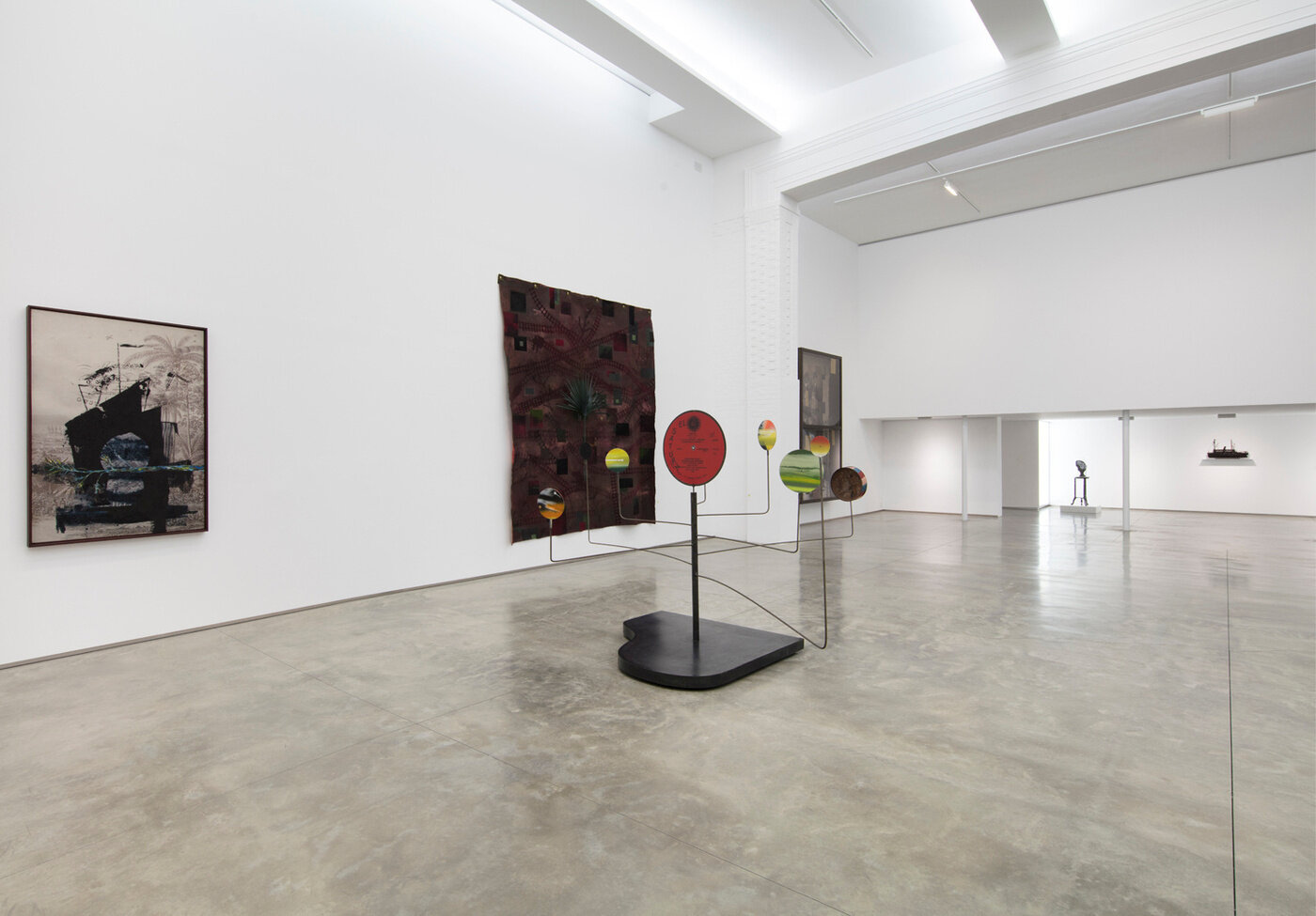 4/14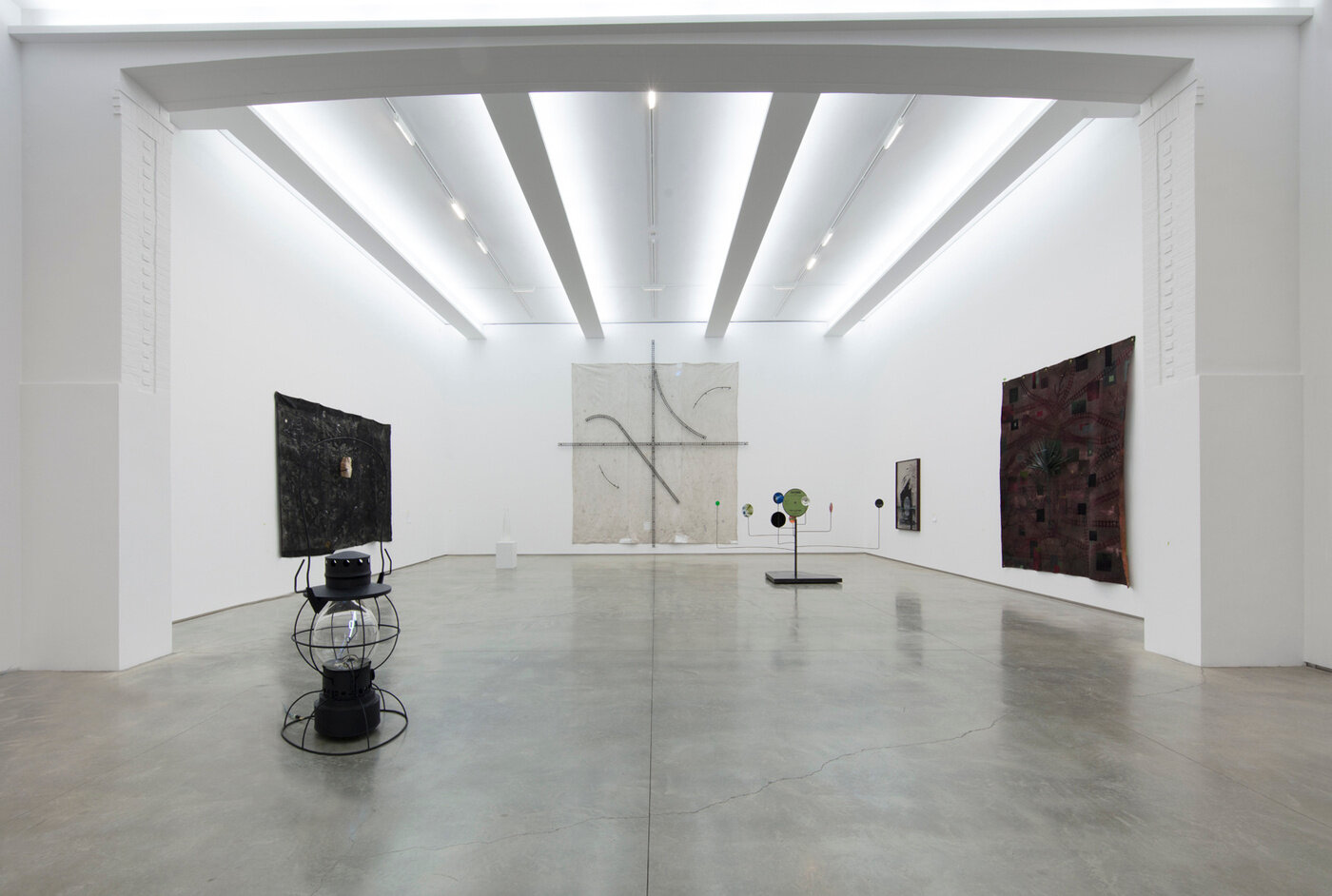 5/14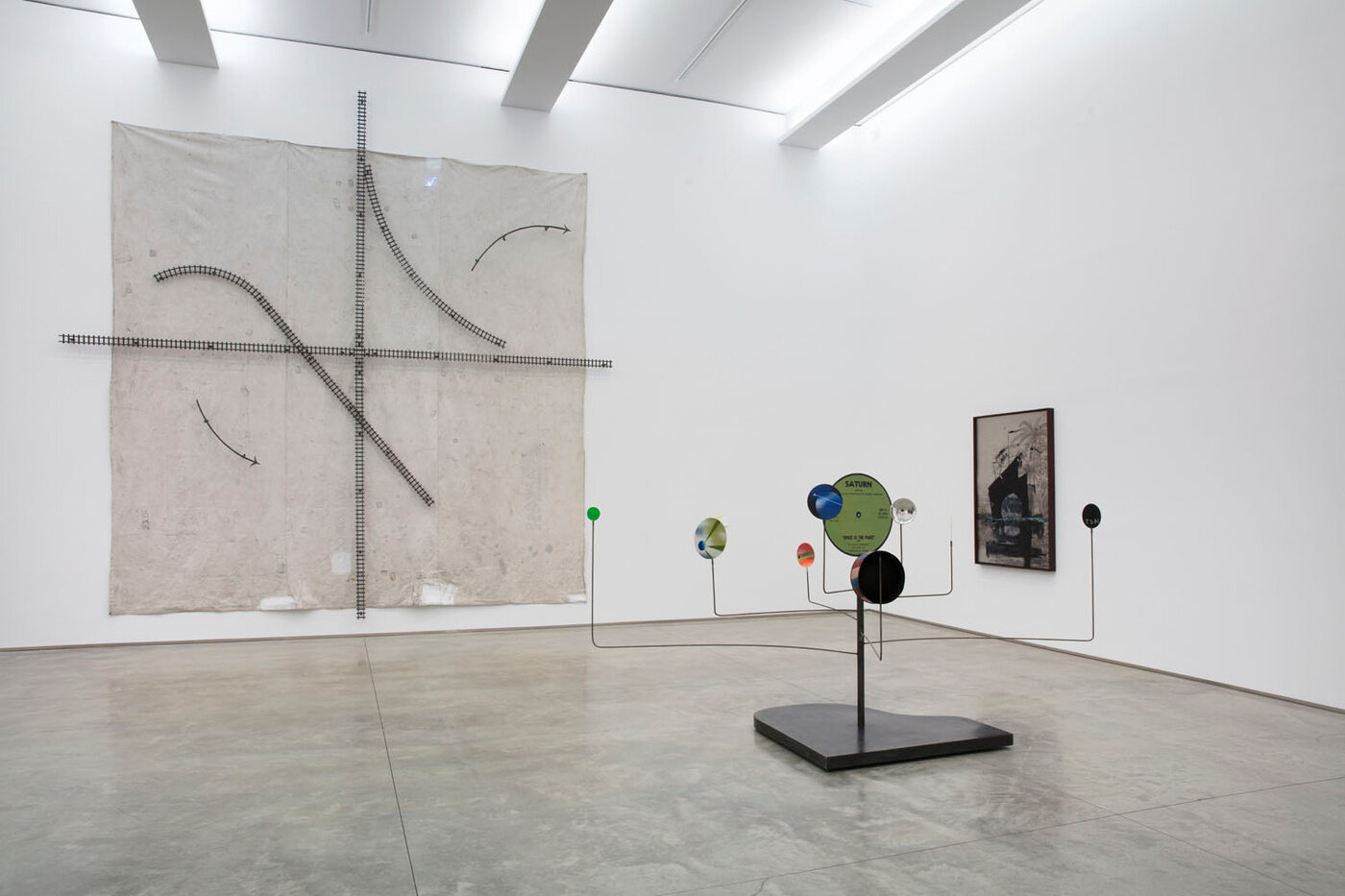 6/14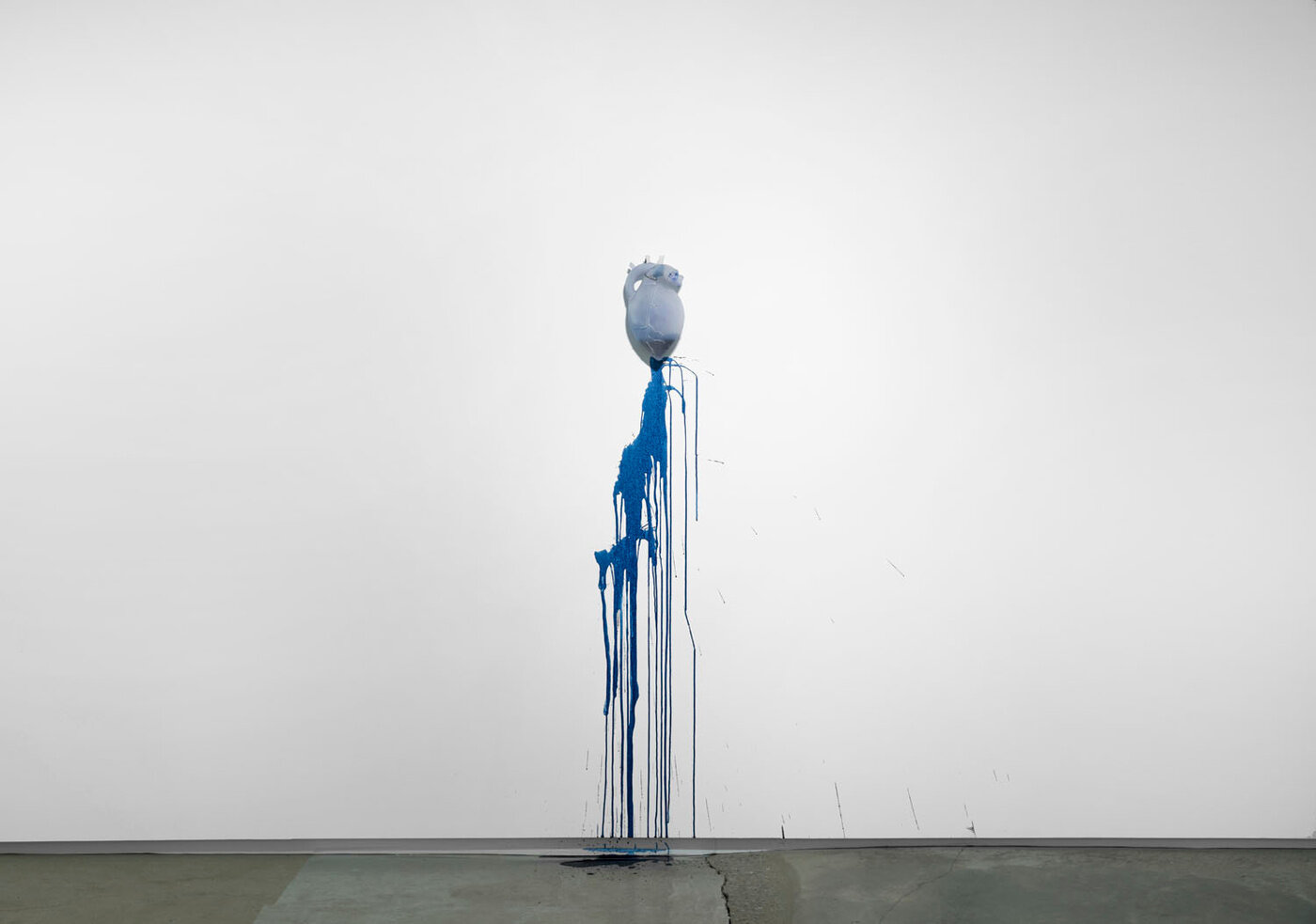 7/14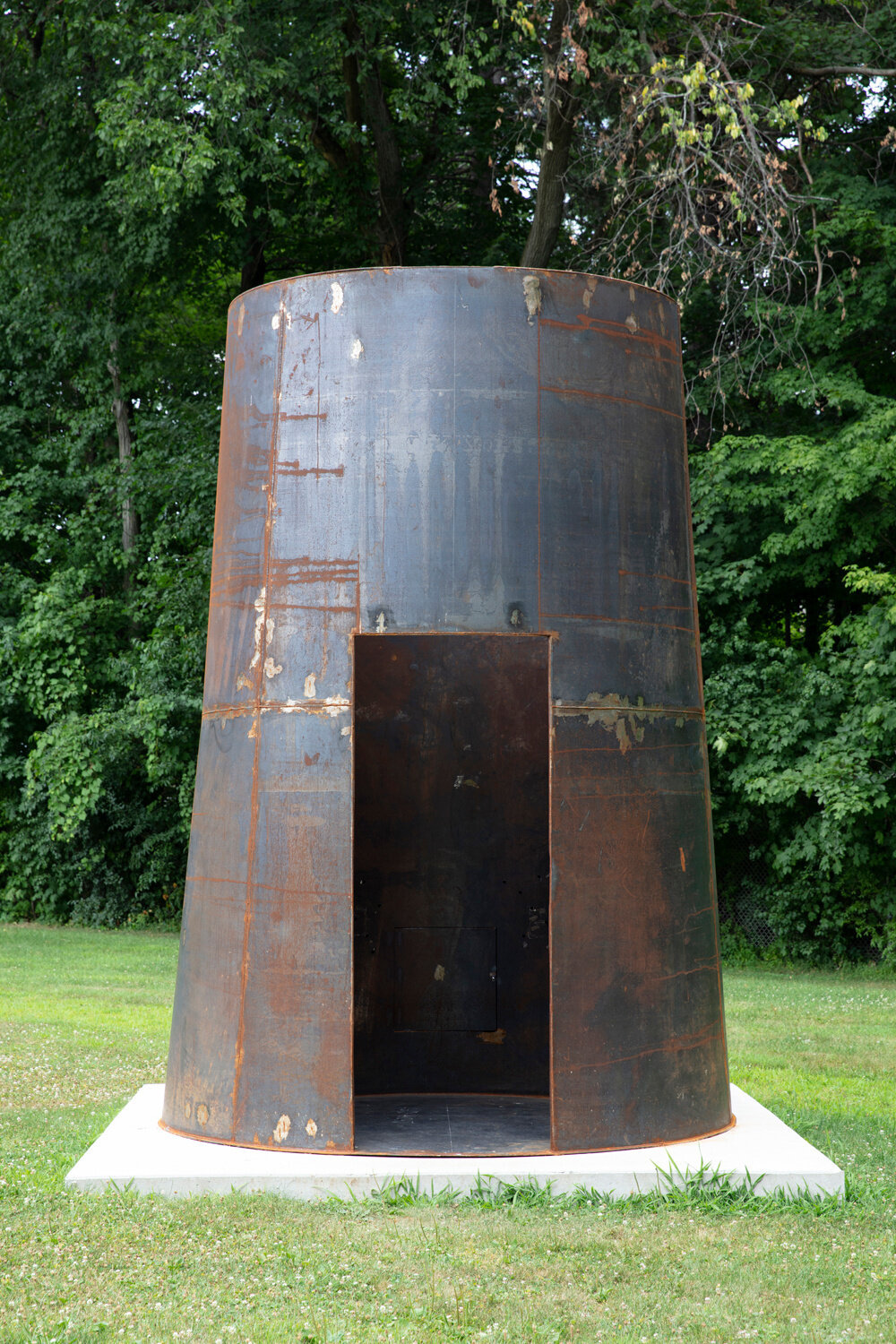 8/14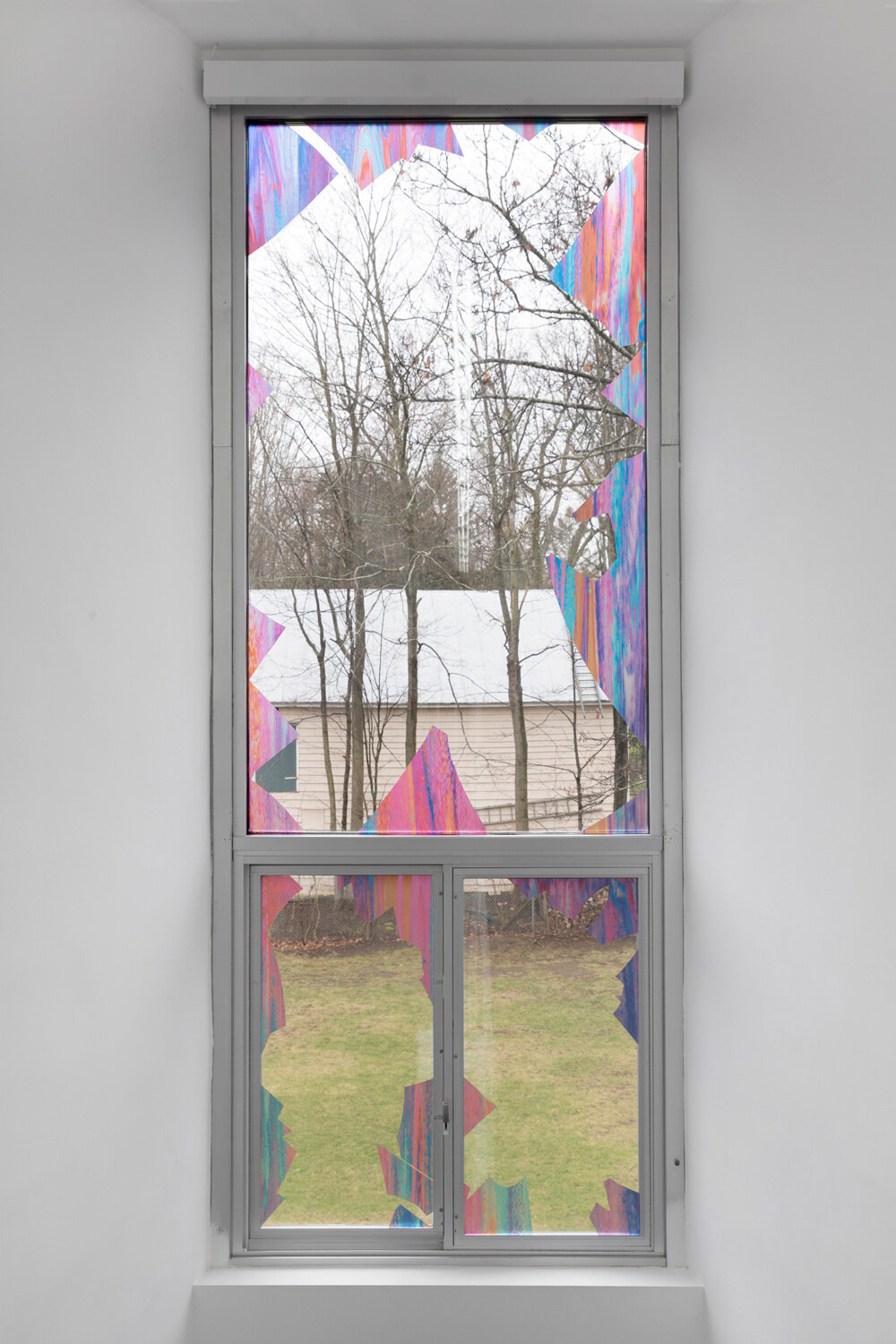 9/14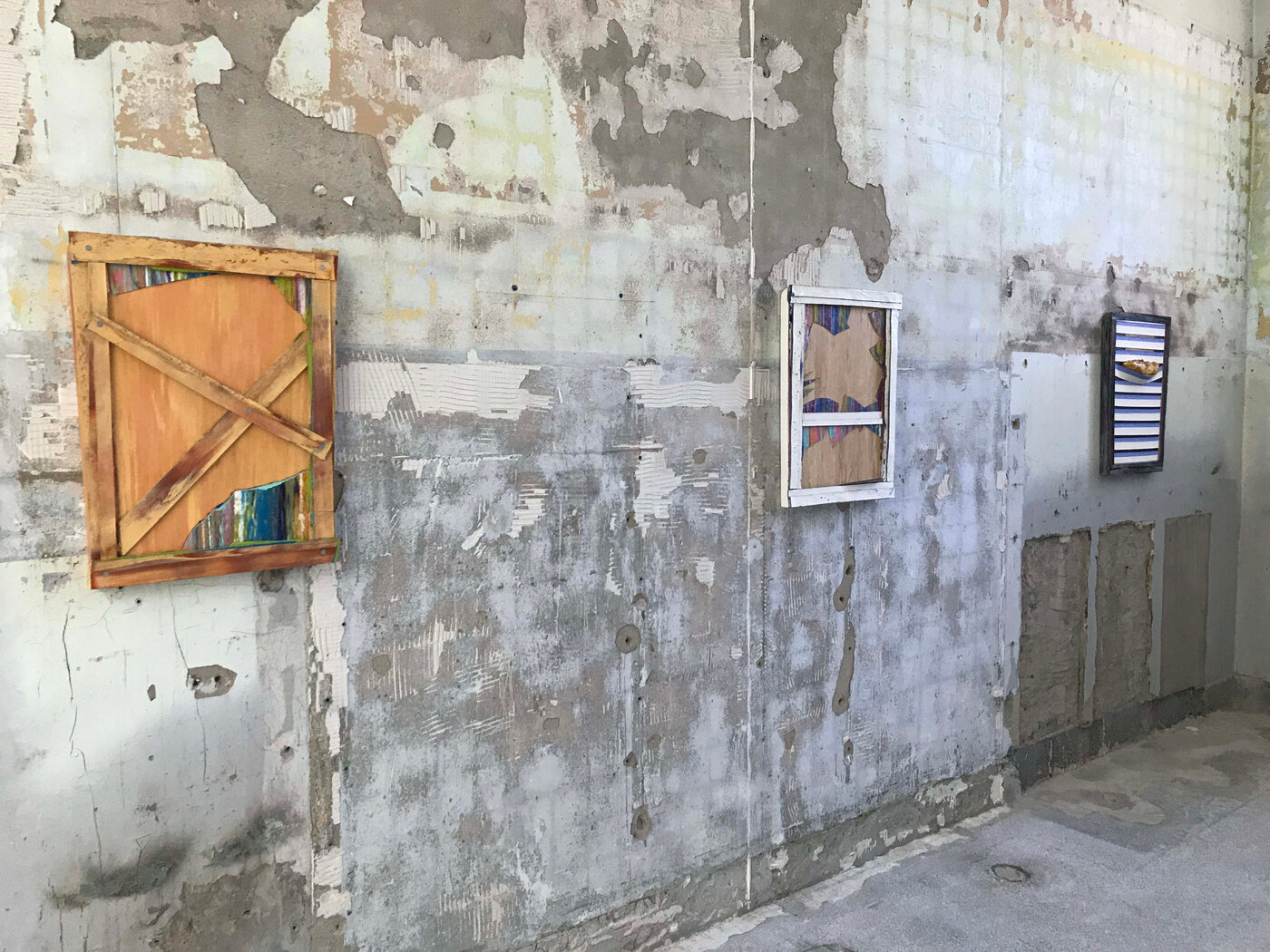 10/14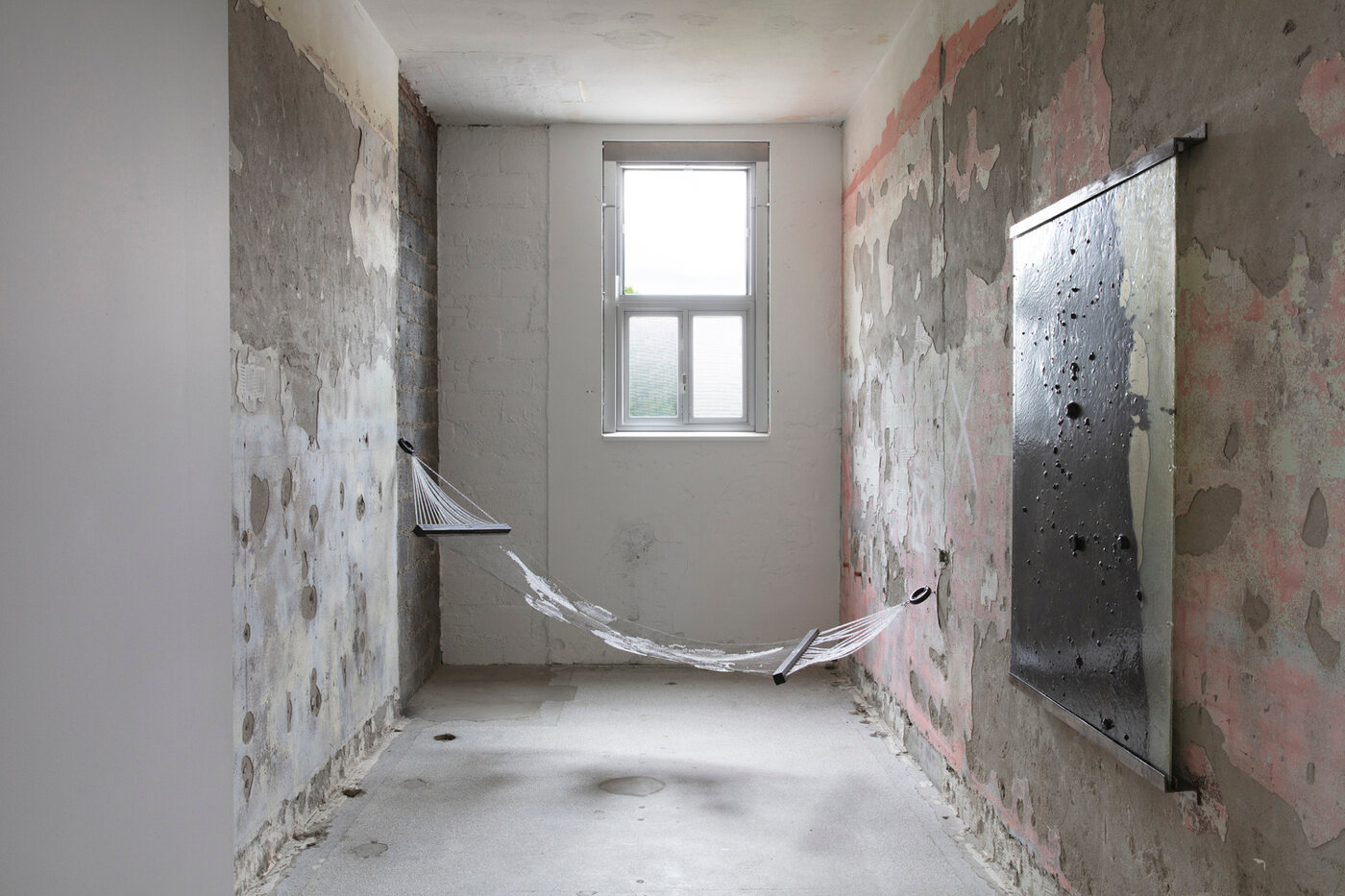 11/14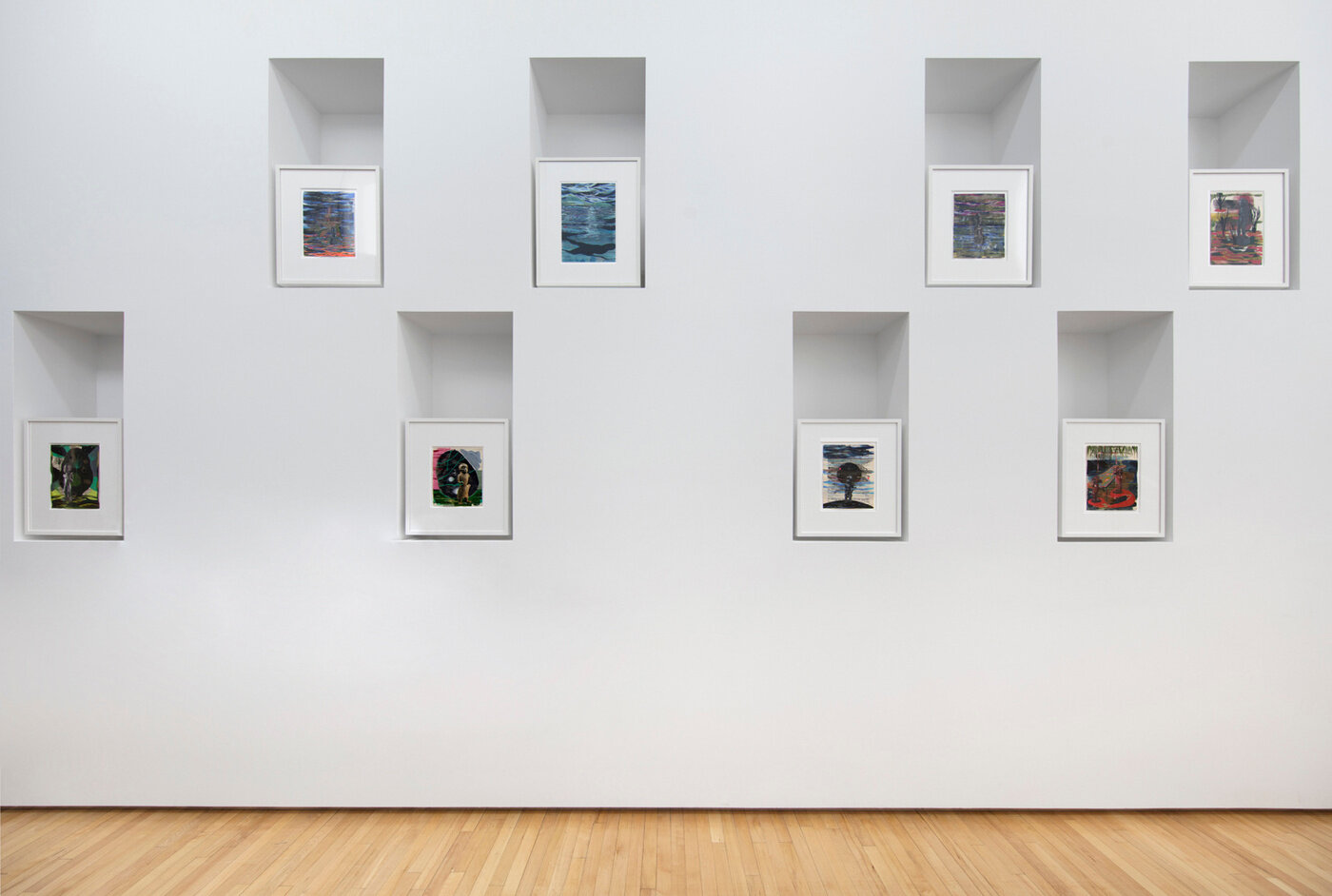 12/14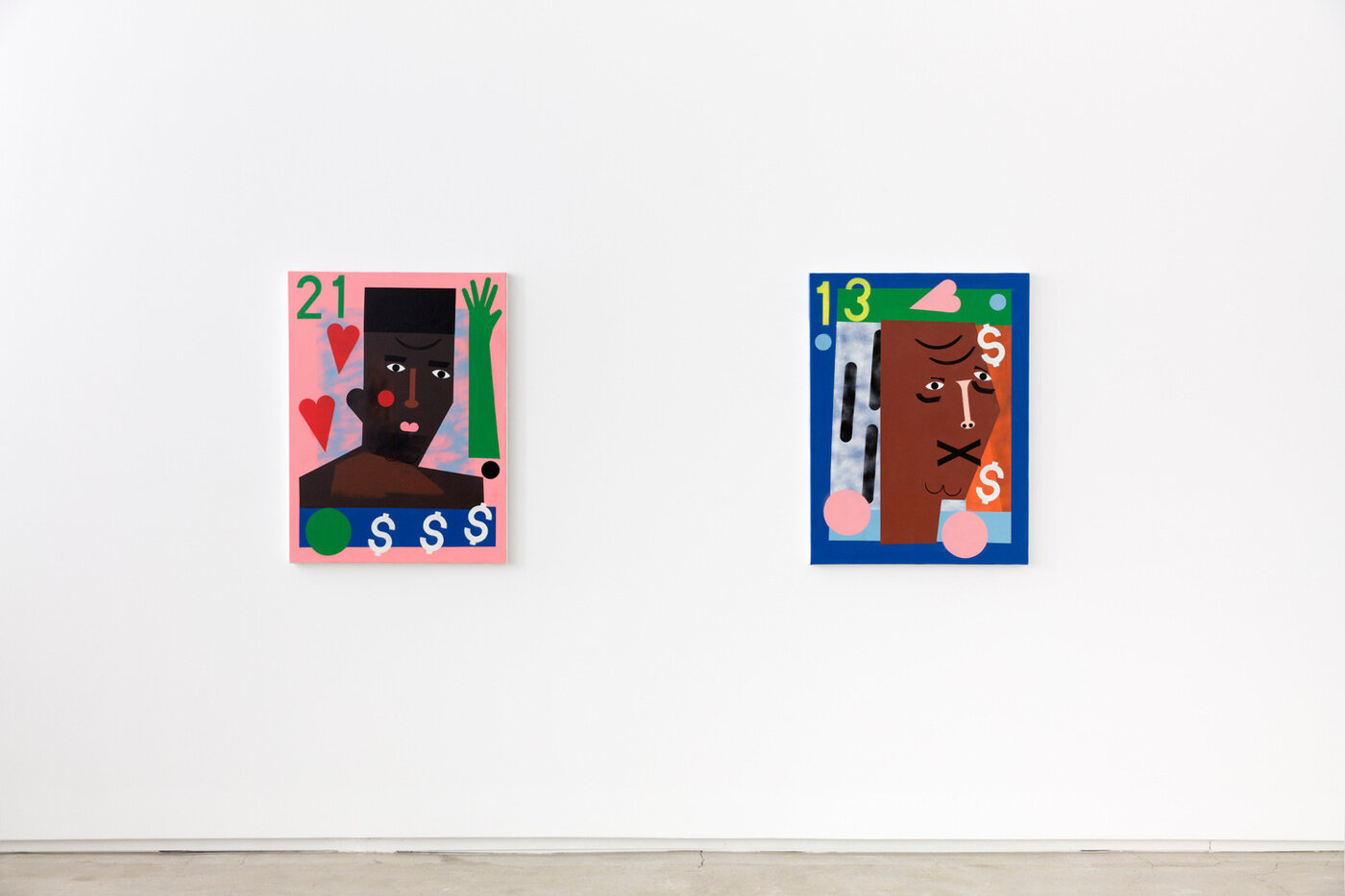 13/14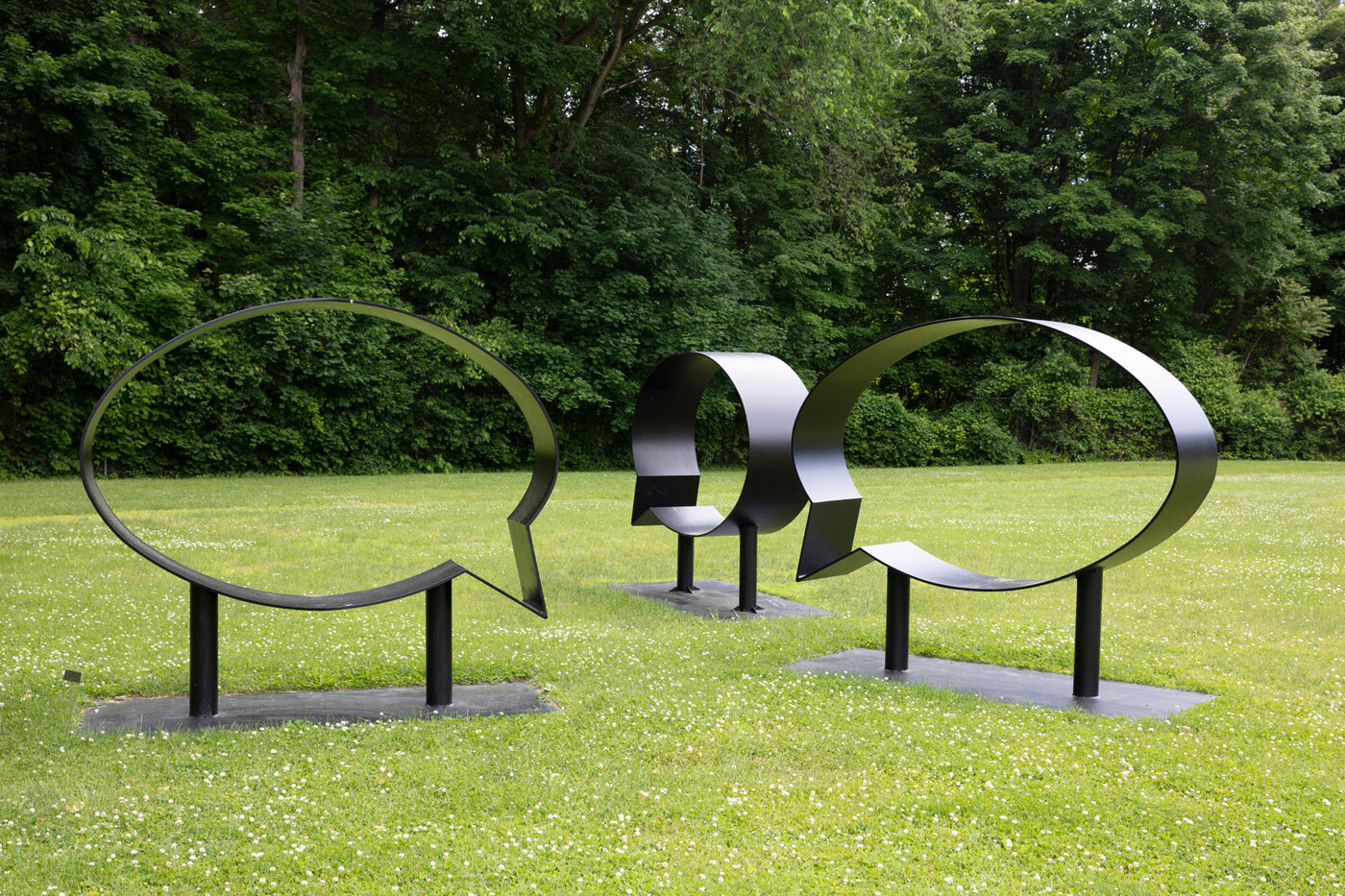 14/14
Dates
May 20 – Oct 06, 2018
Location
25 Broad Street Kinderhook, NY 12106
Press Release

The School | Jack Shainman Gallery
Travelogue May 20 – October 6, 2018
Opening reception: Sunday, May 20th from 2-6PM at The School, 25 Broad Street, Kinderhook, NY.
We are pleased to celebrate the fourth anniversary of The School with Travelogue, a survey exhibition in the main space by Radcliffe Bailey, along with a concurrent series of solo exhibitions by Nina Chanel Abney, Shimon Attie, Math Bass, Valérie Blass, Vibha Galhotra, Brad Kahlhamer, Margaret Kilgallen, Lyne Lapointe, Gordon Parks, and Leslie Wayne.
Working primarily between the mediums of sculpture and painting, Radcliffe Bailey incorporates found objects and photographs into textured compositions that address history, ancestry, migration, and collective memory. The cultural significance and rhythmic properties of music are also important influences which can be seen throughout his oeuvre. In Windward Coast – West Coast Slave Trade (2009-2011) a crescendo of piano keys swell in turbulent waves, recalling the lives lost in Middle Passage. A glittering black head nested amidst the roiling mass pays tribute to those who did not complete the journey. Bailey weighs tragedy against passageways, both mitigated by the overwhelming power of water.
In Other Worlds Worlds (2011), Bailey considers music as a kind of cosmic and spiritual transport. A vivid red album by Sun Ra anchors a constellation of orbs that recall a scholastic model of the solar system, a further visual nod to the godfather of Afrofuturism. The sculpture celebrates the unifying power of music and the legendary jazz musician and philosopher who pushed the limitations of western tradition through his radical compositions, reimagining a (present) future. Sun Ra's multi-disciplinary exploration of time, space, and their place for people of color is mirrored in the diversity of Bailey's material approach.
With works spanning from 2002 through 2018, Bailey incorporates a multitude of mediums. Often quilt-like in aesthetic, his practice creates links between diasporic histories and potential futures, investigating the evolution or stagnation of notions of identity. It is Bailey's exploration into such varied concepts and methods that serves as a springboard into our concurrent solo presentations.
Lyne Lapointe incorporates artifacts into her work, due to their talismanic quality and ability both to reflect on the past and inform the present. In Stuffed Curiosity Cabinet (2017), poignantly modified everyday objects are displayed as if they are relics from a dormant contemporary society. The tactile quality of Rifle and American Flag invite contemplation on the lack of progress the United States has made on Constitutional Amendments, and how the country's history is evident in the present political climate.
Margaret Kilgallen and Brad Kahlhamer each recall aspects of American folk art and the imperfect individuality of the handmade. Kilgallen depicted strong, female characters who personally influenced her craft-like style of incorporating skateboard and punk cultures, hand-painted signage, and vintage typography. Kahlhamer also draws on tradition, sampling from Abstract Expressionism, graffiti, and Native American heritage, to fashion his eclectic visual language mixing high and low, urban and rural, sacred and profane.
The other artists' presentations oscillate between abstraction and representation, adapting art historical canons to forge new narratives about contemporary life, communication, and current events. Valérie Blass adapts customary figurative sculpture by introducing unconventional methods and materials in search of a unique experience. The abstracted human shape of Flat man/J'en ai assez je dis oui (2015), is formed by the outline of a photographic emulsion of three men posed as one. Math Bass' paintings create spatial narratives out of a crisply executed lexicon of shapes and symbols, made ambiguous by their arrangements and relations to one another – like a peculiar map or game. Informed by these pictorial results, Bass' sculptures imply spaces occupied or potentially utilized by the body and the interactions one can encounter with the objects. Nina Chanel Abney's bold, scratch-and-chop approach in her raucous paintings similarly flattens space, pushing to the fore her subjects and emphasizing the frenzied pace of life in the 21st century. Also exploring the relations between figure and ground, illusion and materiality, Leslie Wayne's new series of broken glass paintings and breakthrough windows reference the simultaneity of violence and generative potential of tearing down cultural barriers. Her intervention with the windows in The School's north and south stairwells, Breakthrough North (2018), engages this socially wrought context, literally using color, light, and form to tint and frame —and in a sense, alter—the viewer's perception.
Both Shimon Attie's and Vibha Galhotra's contributions touch on stories from the past as a means to speak about the present. Attie's Lost in Space (After Huck) (2017) references Mark Twain's 1884 novel, The Adventures of Huckleberry Finn, set on the Mississippi River, while grounding the installation with a glaring police light that references upheaval and subsequent protest in nearby Ferguson, MO. Galhotra's short film Manthan (2015) draws on a legend from Hindu mythology—in which the gods churn the ocean to obtain the nectar of immortality—as a hopeful allegory to address the rampant pollution of India's Yamuna River. The socially engaged concerns of these works find precedent in the poignant photographs by Gordon Parks that documented mid-20th century American history as it happened in order to give rise to civil justice. Parks' innate ability to capture the humanity, struggle, power, and dignity of his diverse subjects is more compelling than ever in this notably divisive moment.
Working across a variety of media, these artists converge on themes of history and migration funneled through the lens of contemporary life. Emphasis is not on the destination, but on the digressive path of the journey and the various points of discovery and loss along the way.

View Larger Map
25 Broad Street, Kinderhook, NY 12106
tel. +1 518-758-1628 fax. +1 212 645 8316
Gallery hours:The School is open by appointment only during installation.
For more info about The School, email:theschool@jackshainman.com