Radcliffe Bailey
Biography
Radcliffe Bailey (b. 1968, Bridgetown, NJ; lives and works in Atlanta, GA) is a painter, sculptor, and mixed media artist who utilizes the layering of imagery, culturally resonant materials and text to explore themes of ancestry, race, migration and collective memory. His work often incorporates found materials and objects from his past into textured compositions, including traditional African sculpture, tintypes of his family members, ships, train tracks and Georgia red clay. The cultural significance and rhythmic properties of music are also important influences that can be seen throughout his oeuvre.
An iconic work of Bailey's, Windward Coast–West Coast Slave Trade, is composed of hundreds of discarded piano keys. This piece expresses his love of music, as well as the history, culture and spirituality contained in song. Here, the undulating keys are arranged to resemble the turbulent waters of Middle Passage. The waters of this work are physically embodied by music, an intangible entity carried over to new worlds and a trans-generational vestige of African heritages.
Individual experience serves as a departure point in Bailey's quest to excavate the collective consciousness of African diasporas and regional American identities. Found objects and imagery present seemingly bygone pasts as contemporary, neon Northern Stars that lead us through Bailey's constellation of works on view, exploring and interweaving our shared histories. Often quilt-like in aesthetic, his practice creates links between diasporic histories and potential futures, investigating the evolution or stagnation of notions of identity.
Exhibitions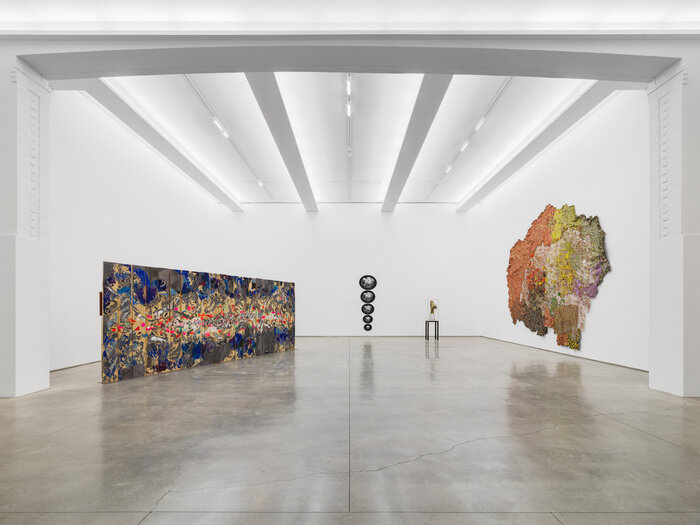 Stressed World
The School, Jun 05 – Dec 03, 2022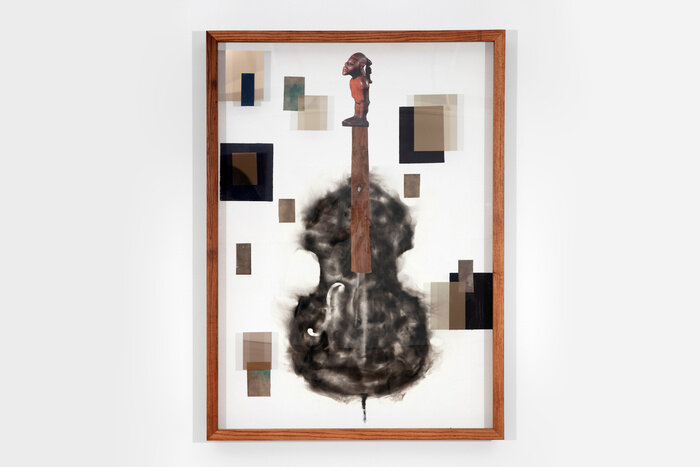 Radcliffe Bailey: Ascents and Echoes
20th Street, Nov 04 – Dec 18, 2021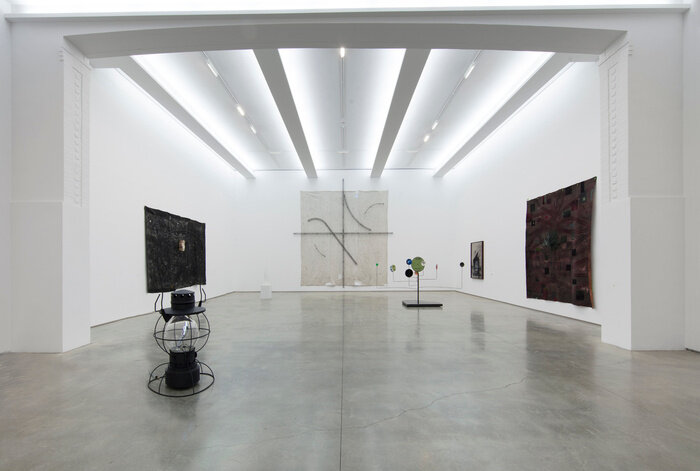 Travelogue
The School, May 20 – Oct 06, 2018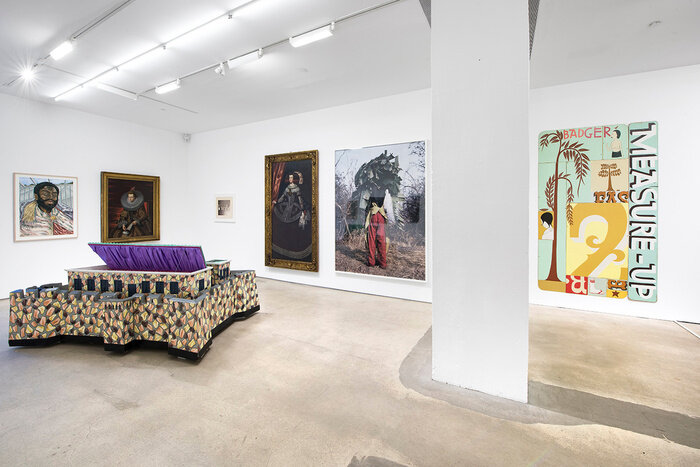 The Coffins of Paa Joe and the Pursuit of Happiness
Jun 08 – Aug 25, 2017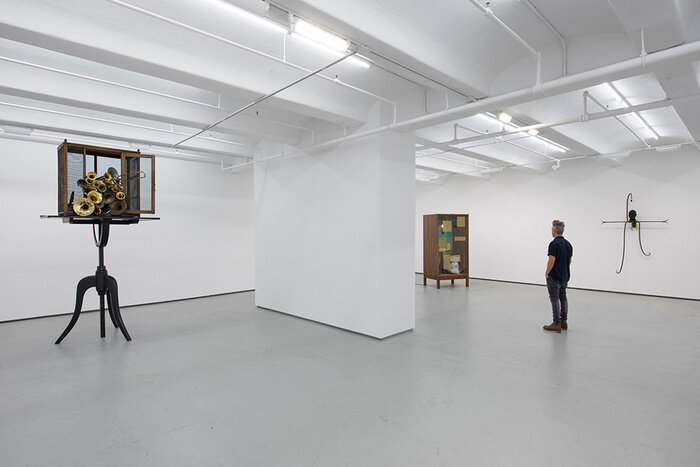 Quest
20th Street, Apr 28 – Jun 23, 2016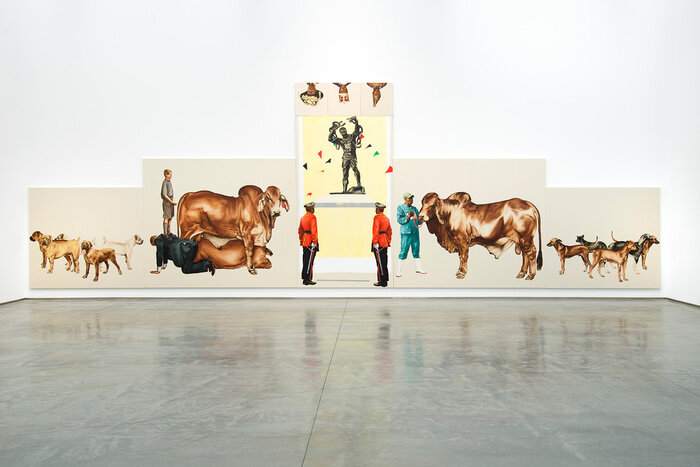 Status Quo
The School, Jan 31 – Apr 12, 2015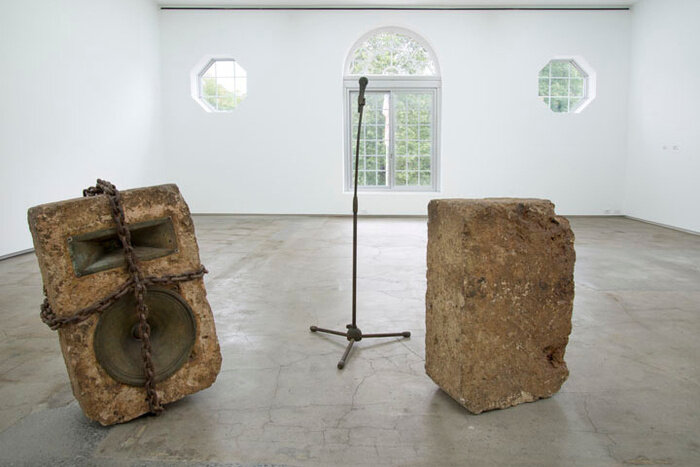 Mise En Scène
The School, Aug 01 – Dec 01, 2014

Maroons
Jan 16 – Feb 15, 2014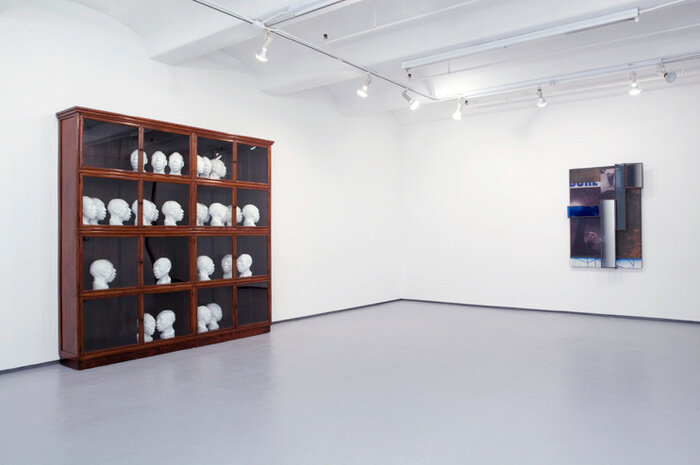 Outer Spaceways
20th Street, Apr 21 – May 21, 2011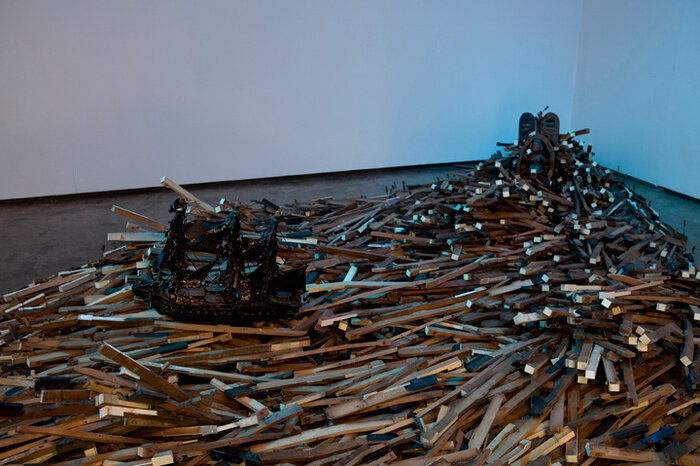 Altered Destiny
20th Street, May 24 – Jun 29, 2007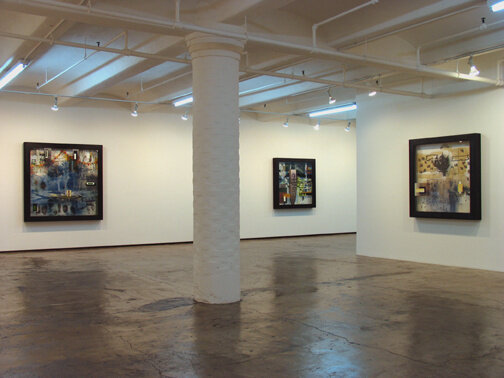 From The Cabinet
20th Street, Nov 17 – Dec 22, 2005