Radcliffe Bailey: Ascents and Echoes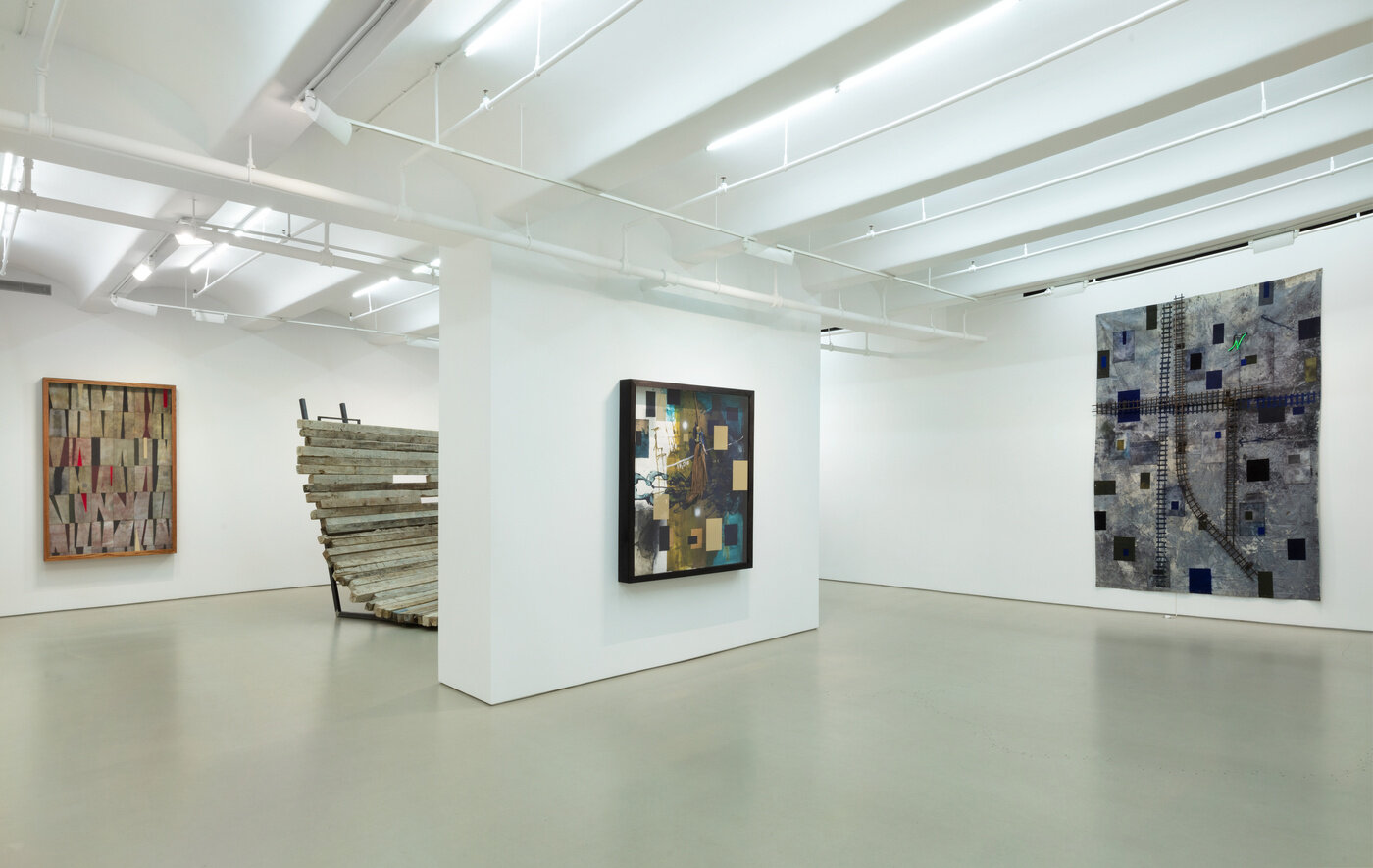 1/14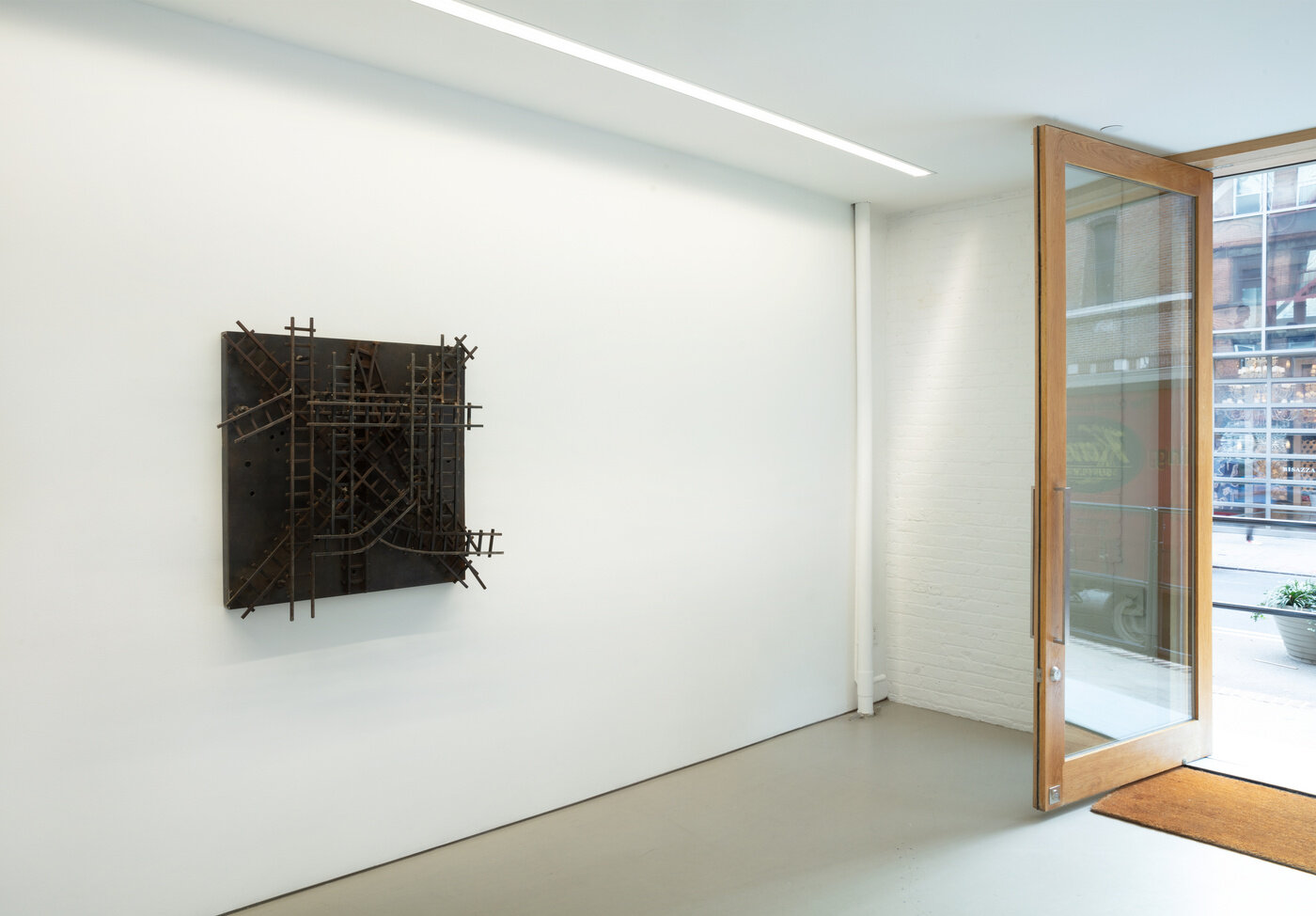 2/14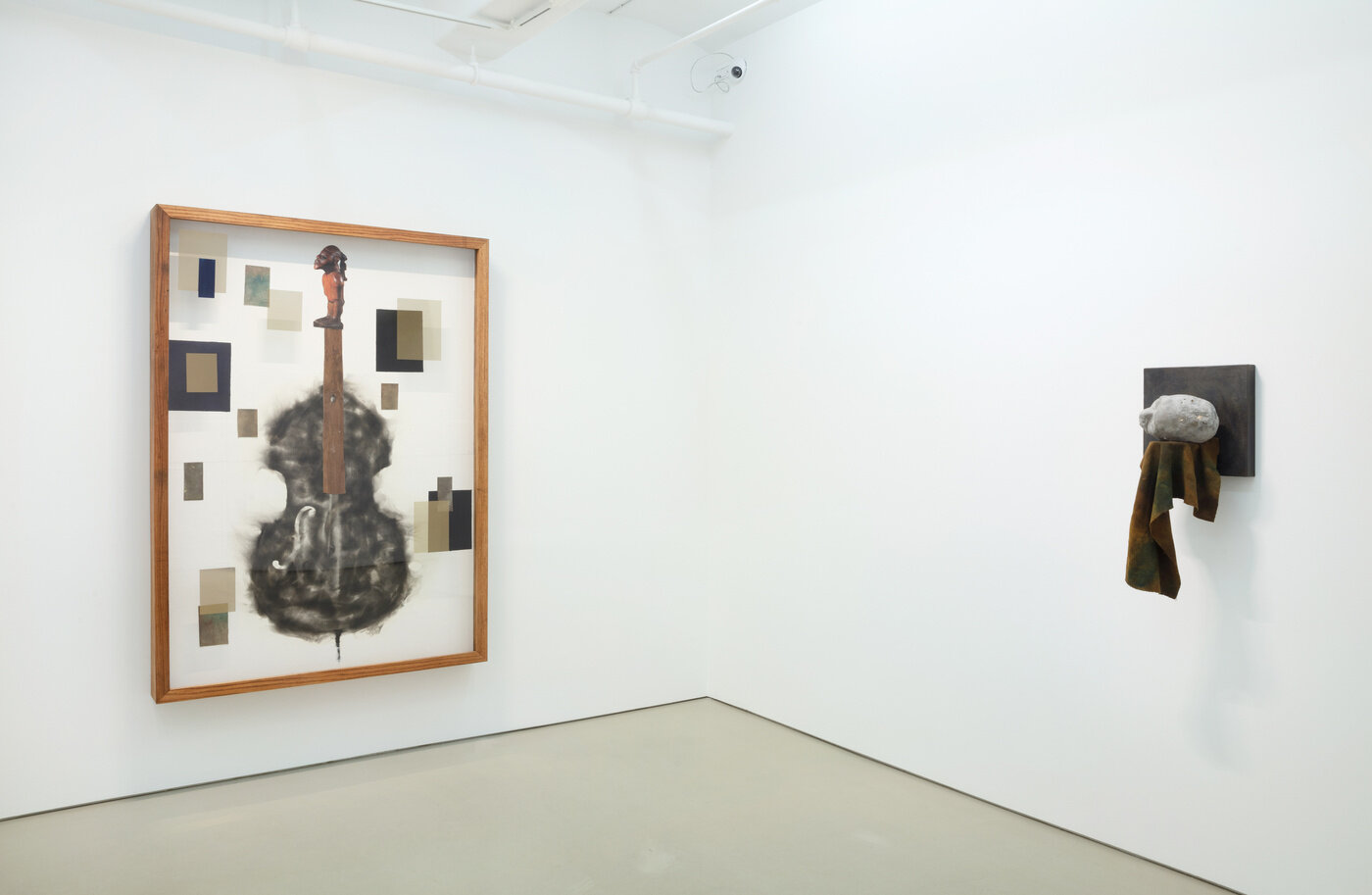 3/14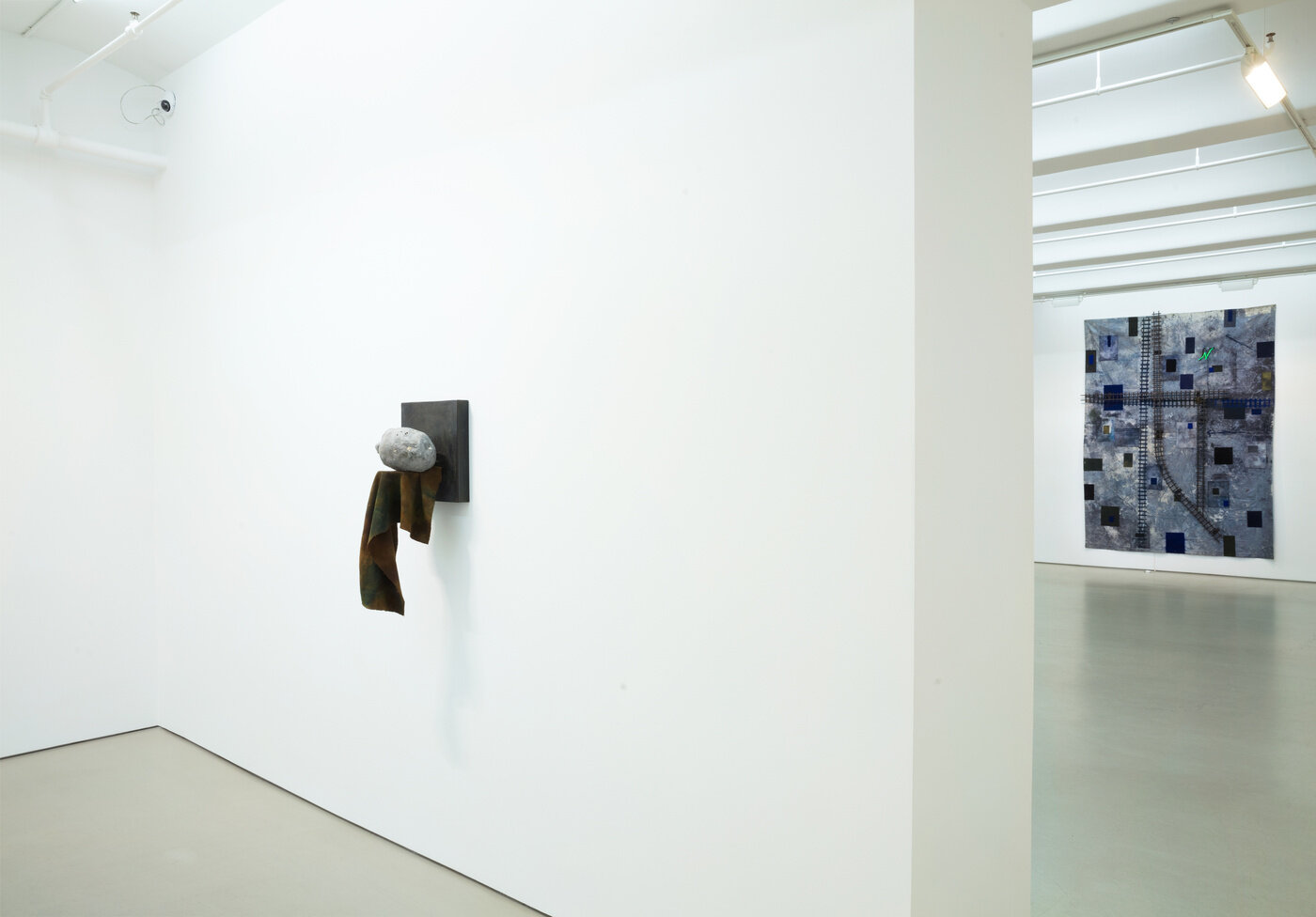 4/14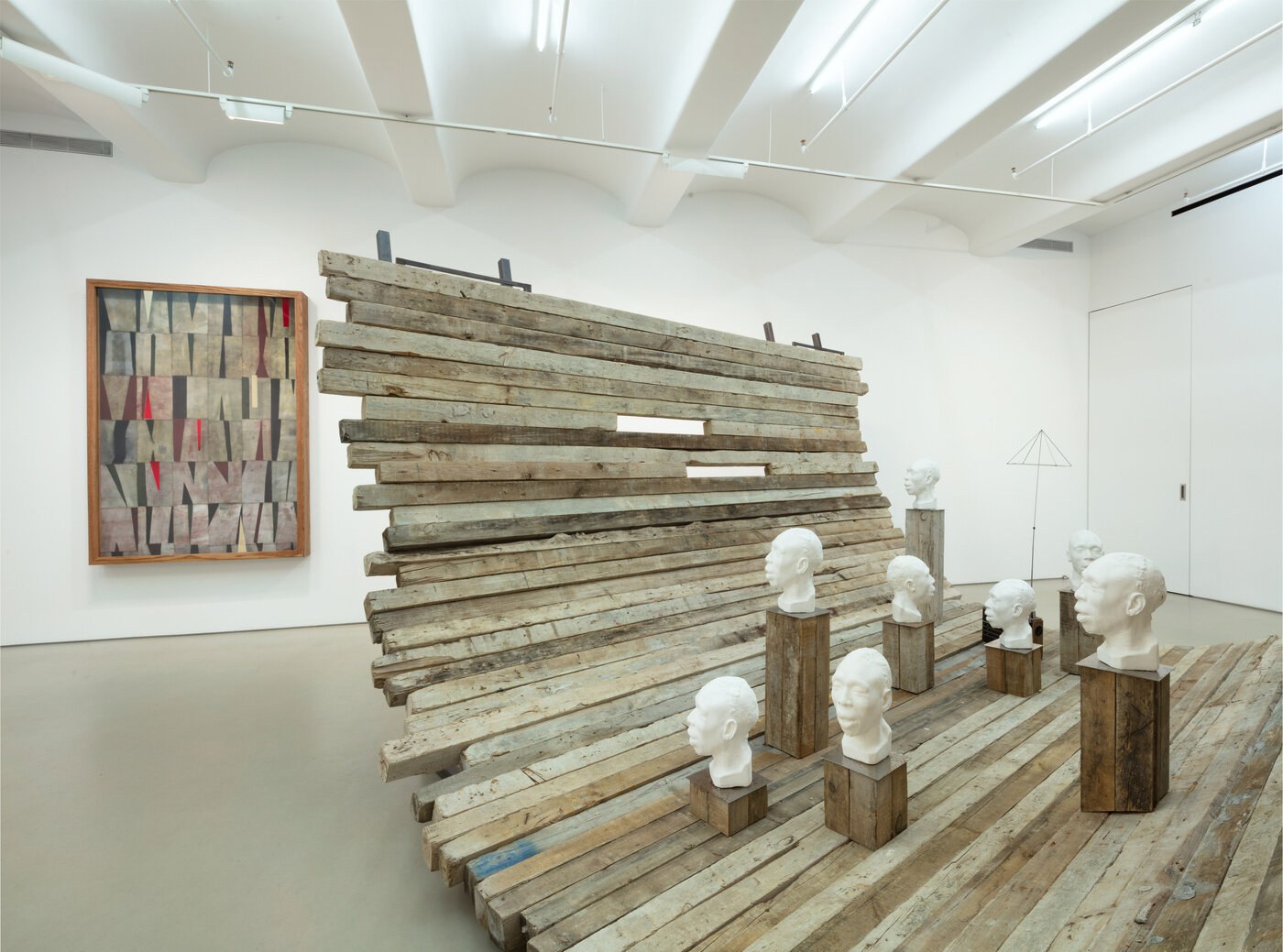 5/14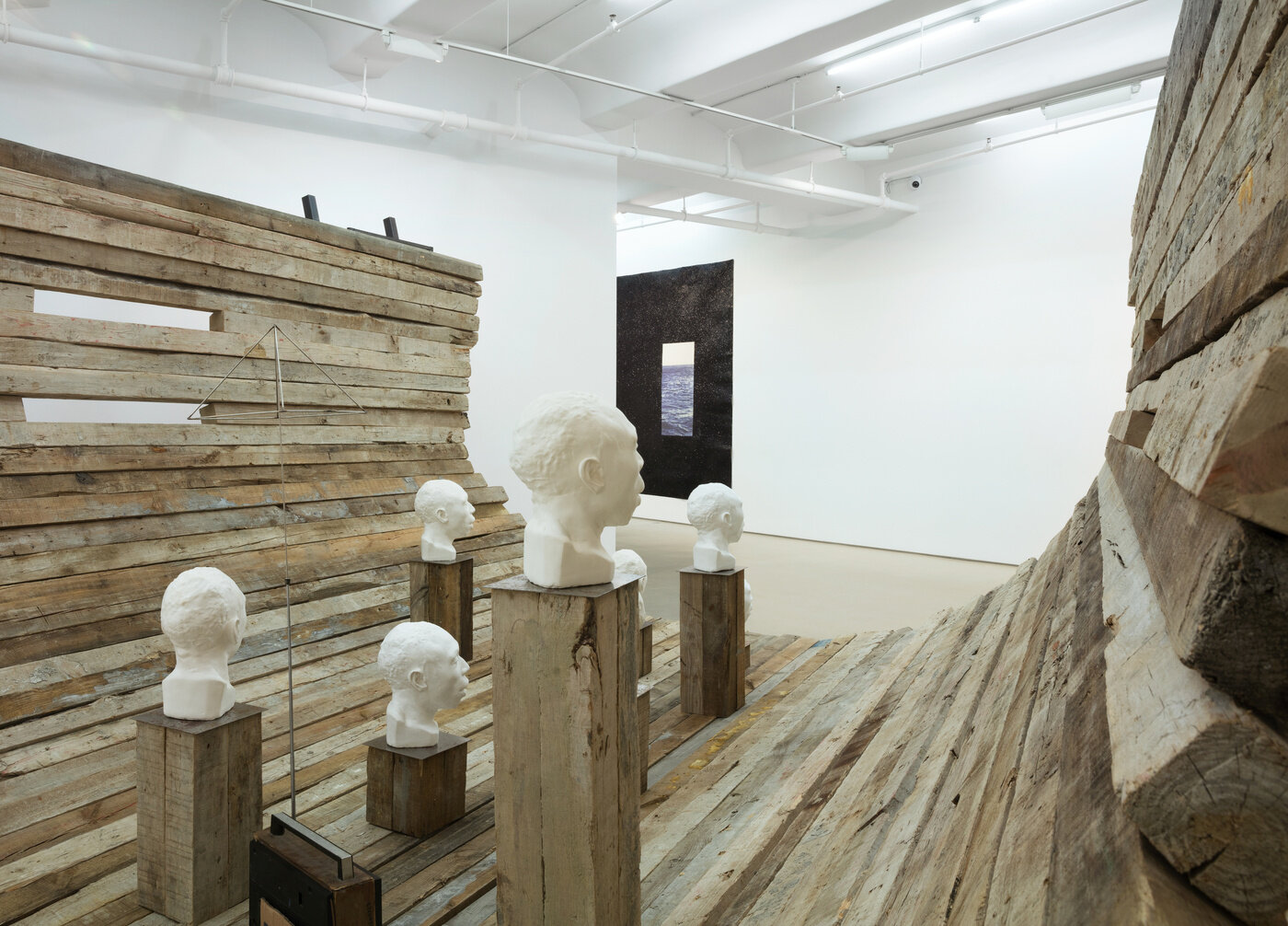 6/14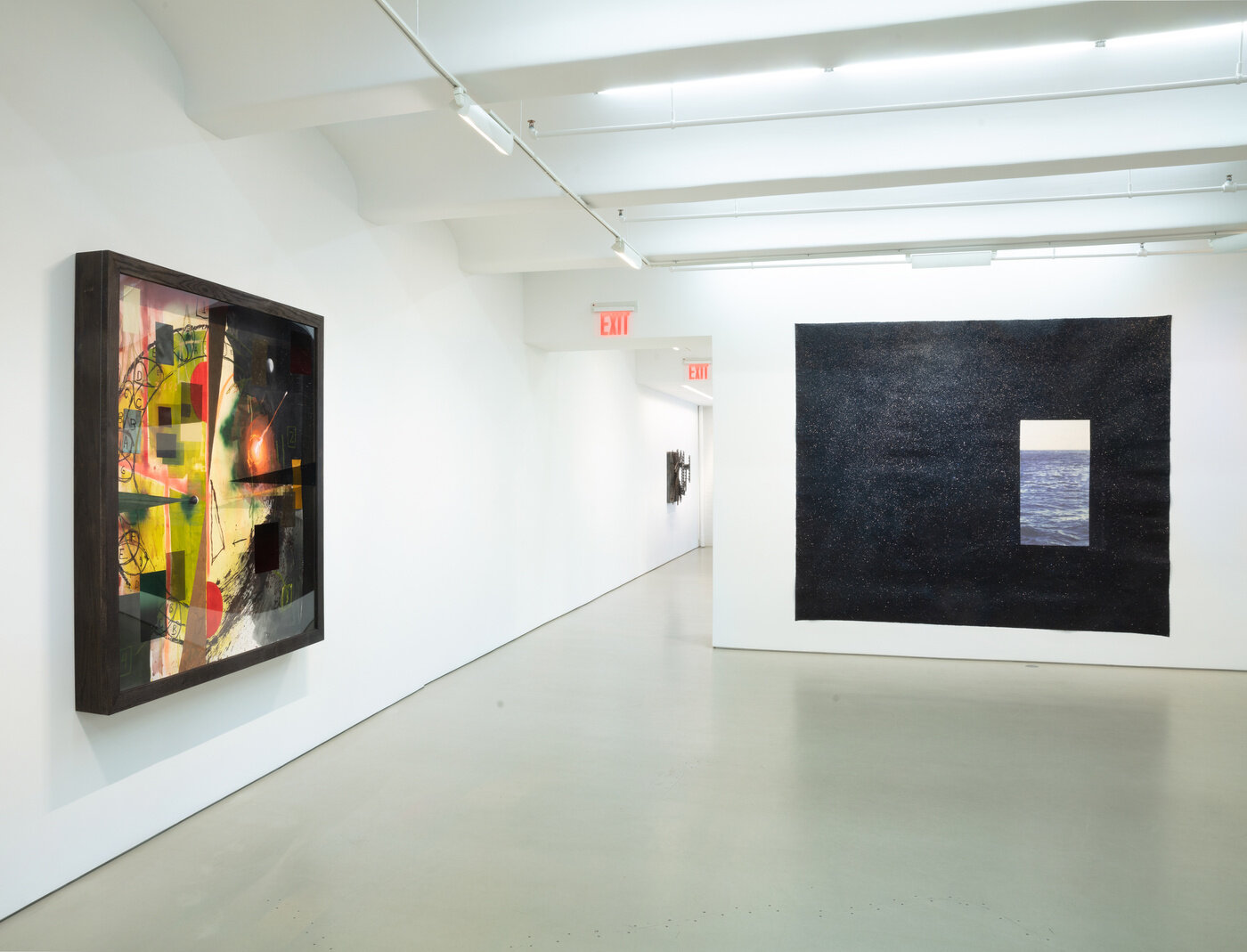 7/14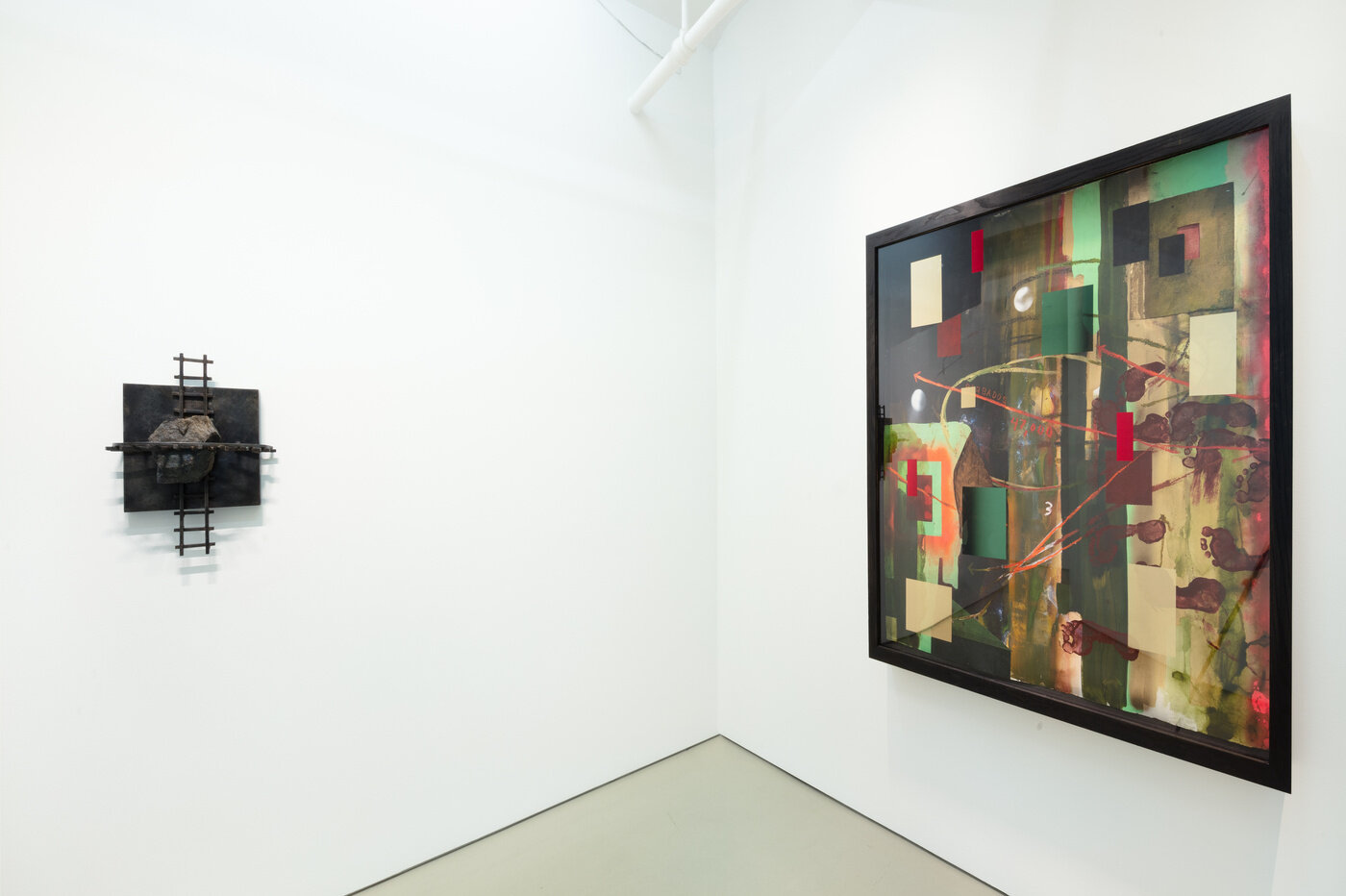 8/14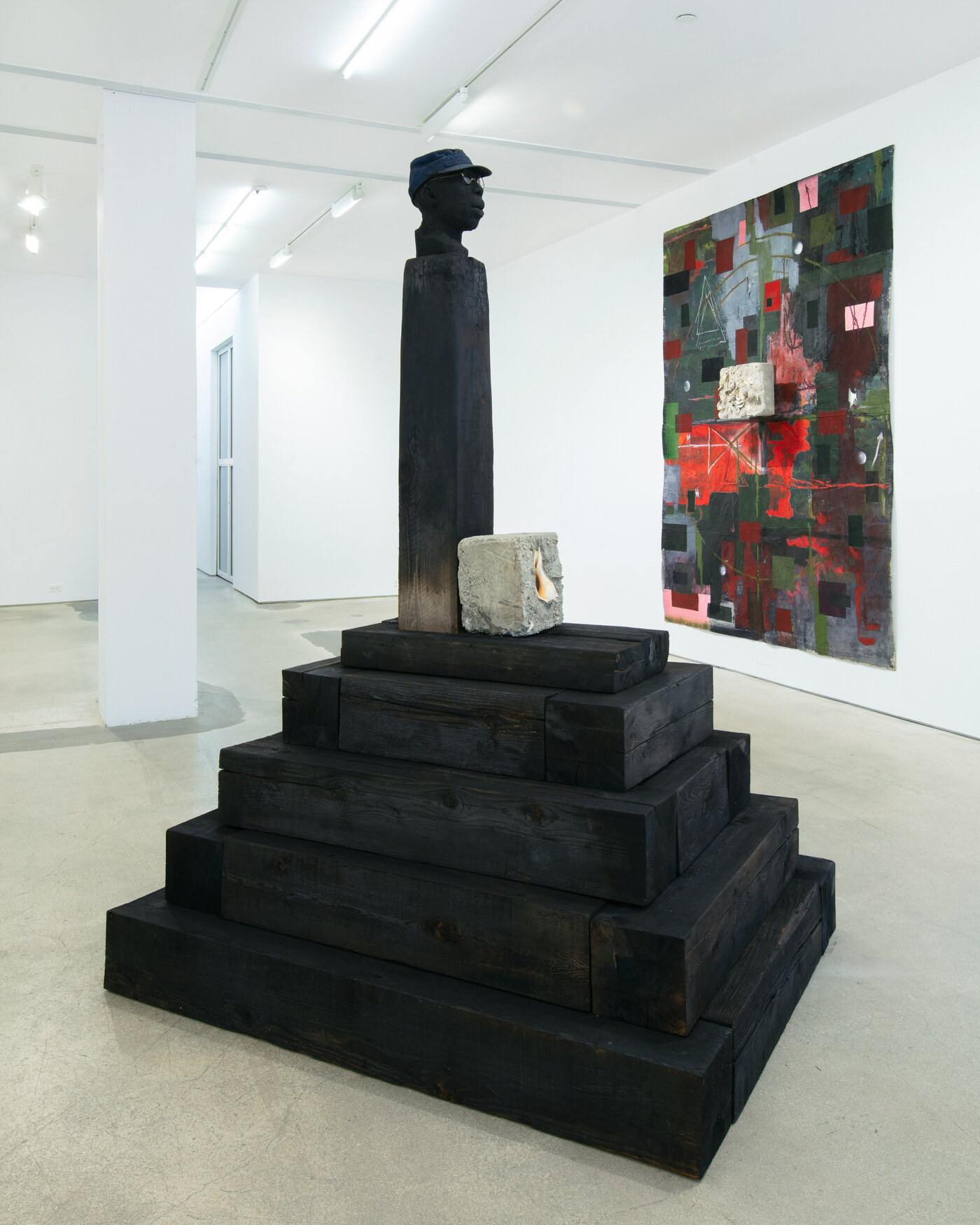 9/14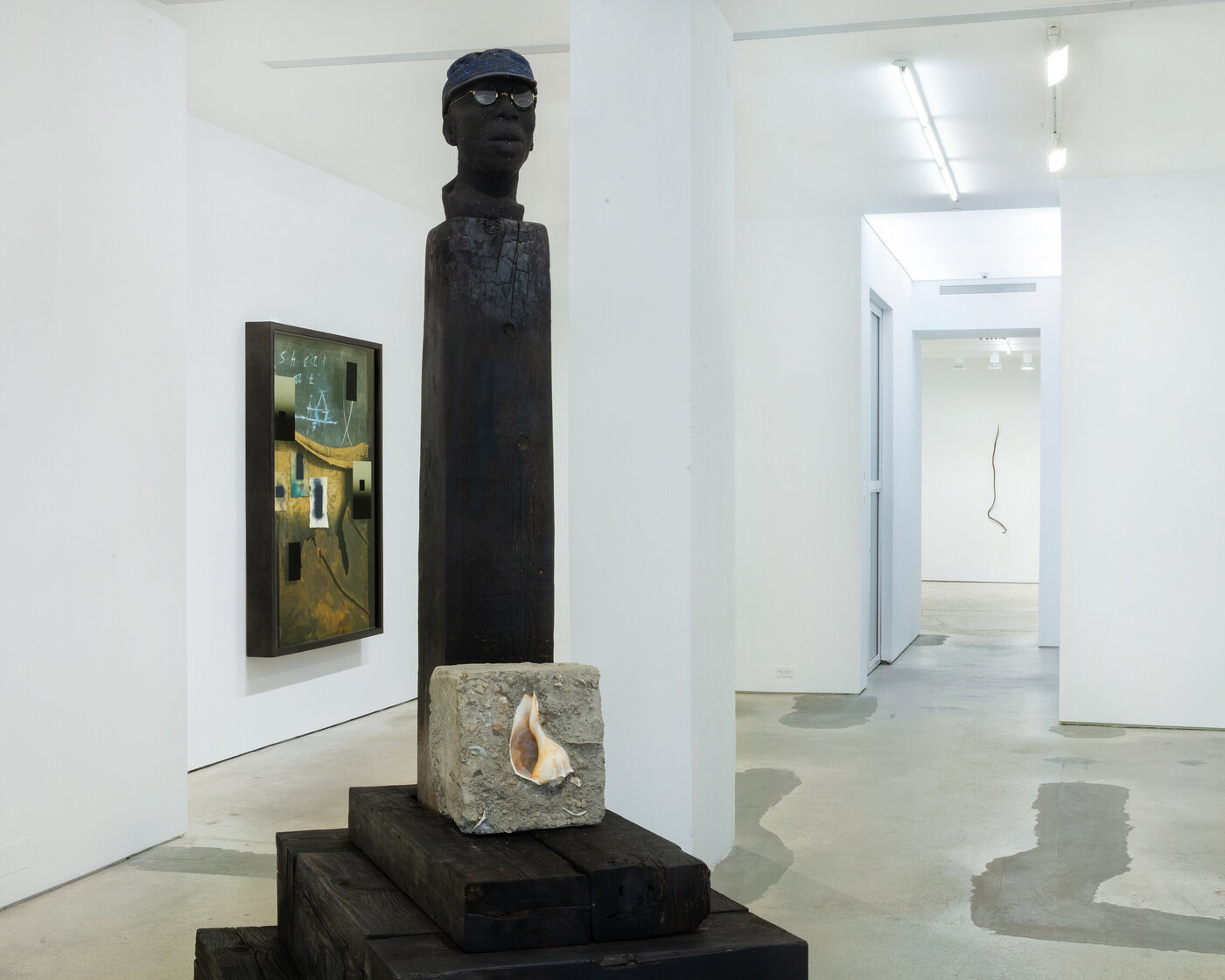 10/14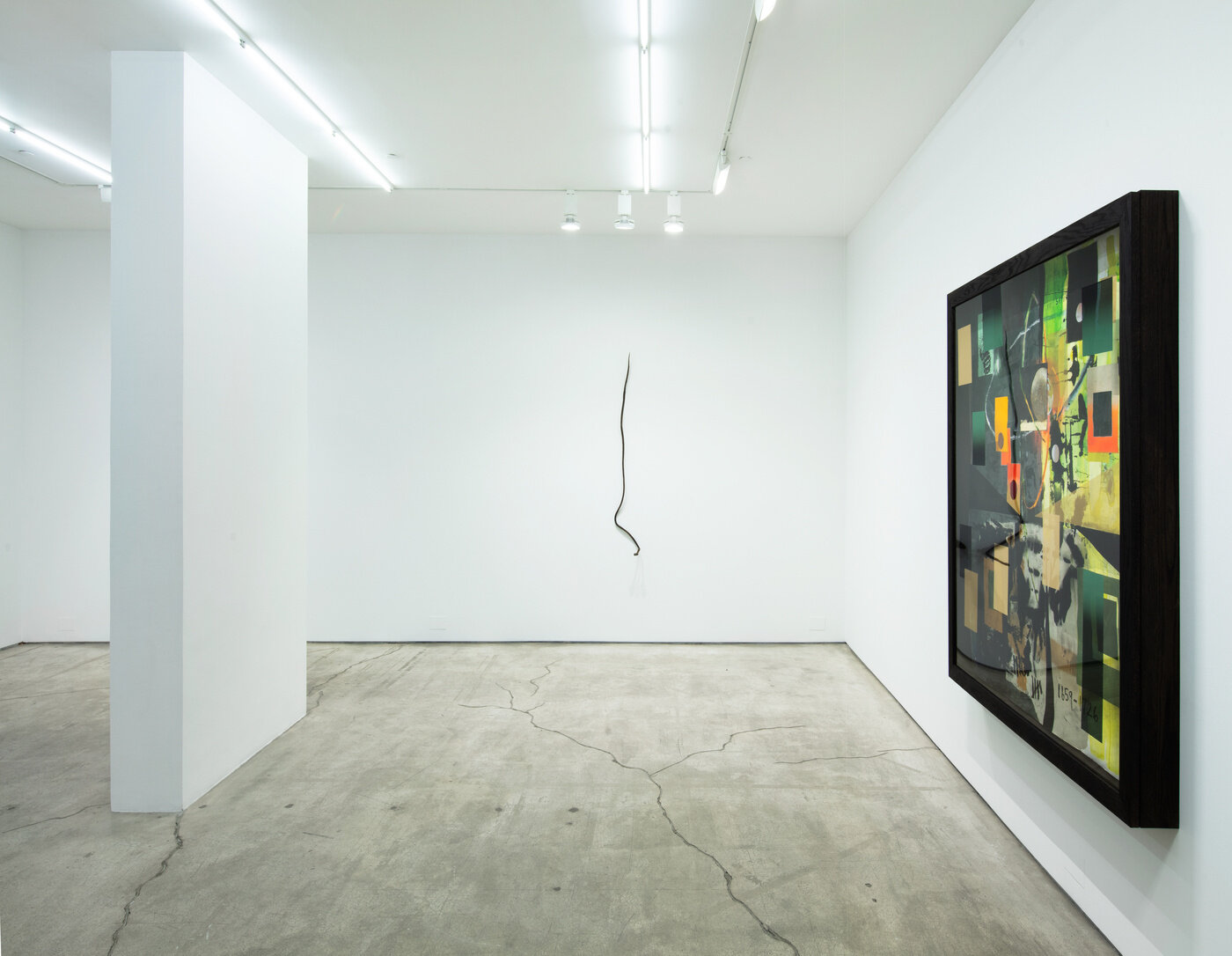 11/14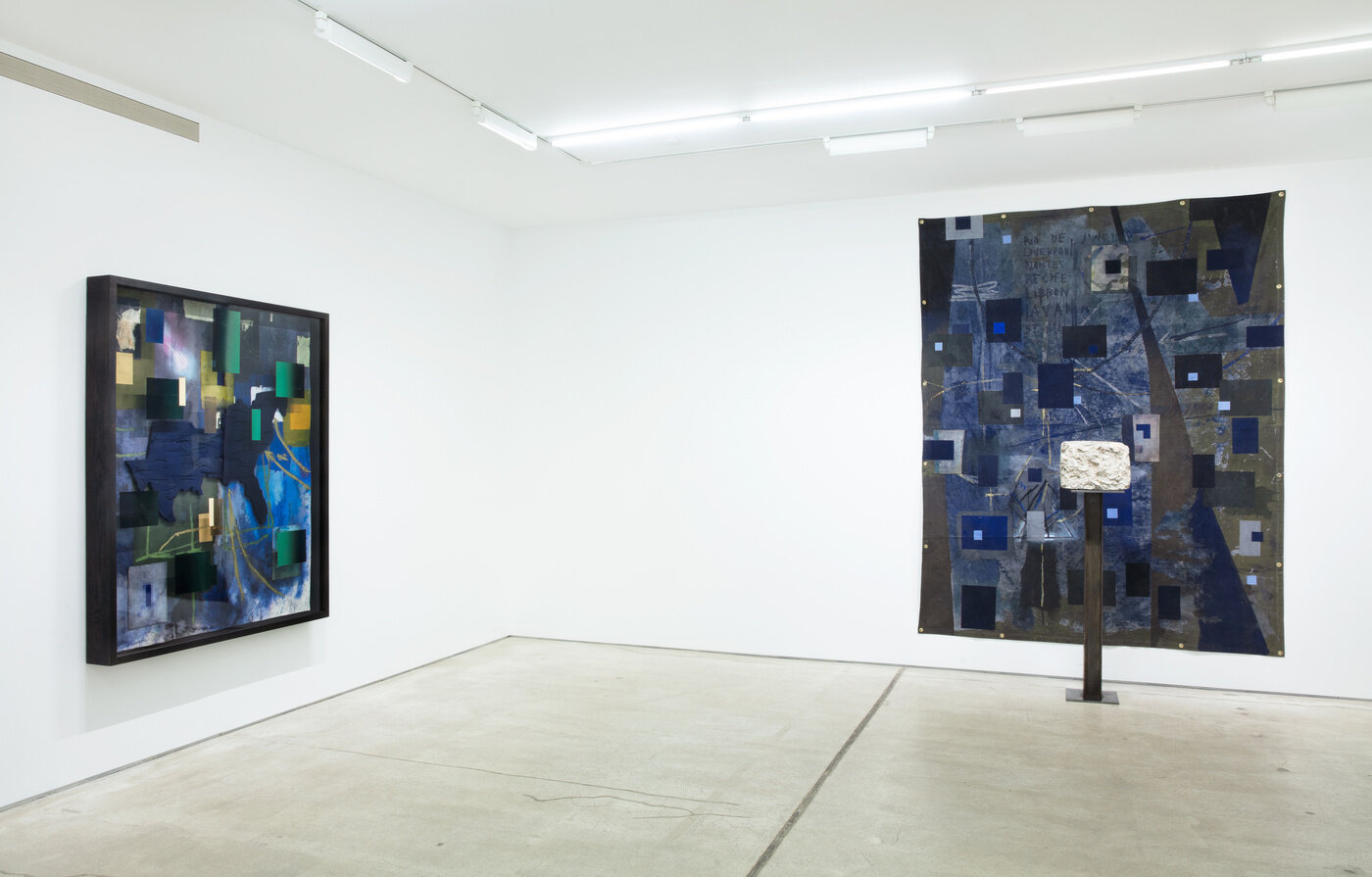 12/14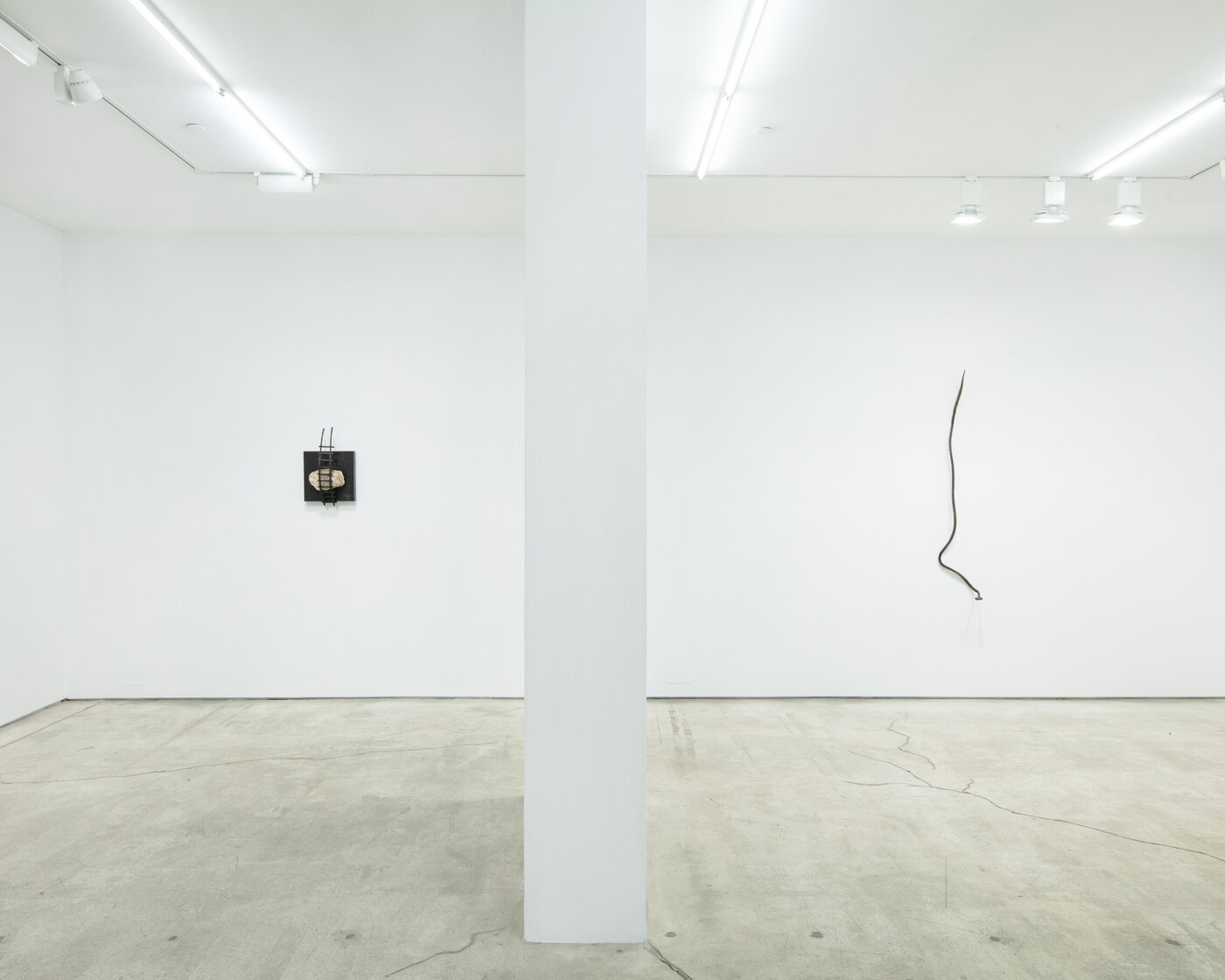 13/14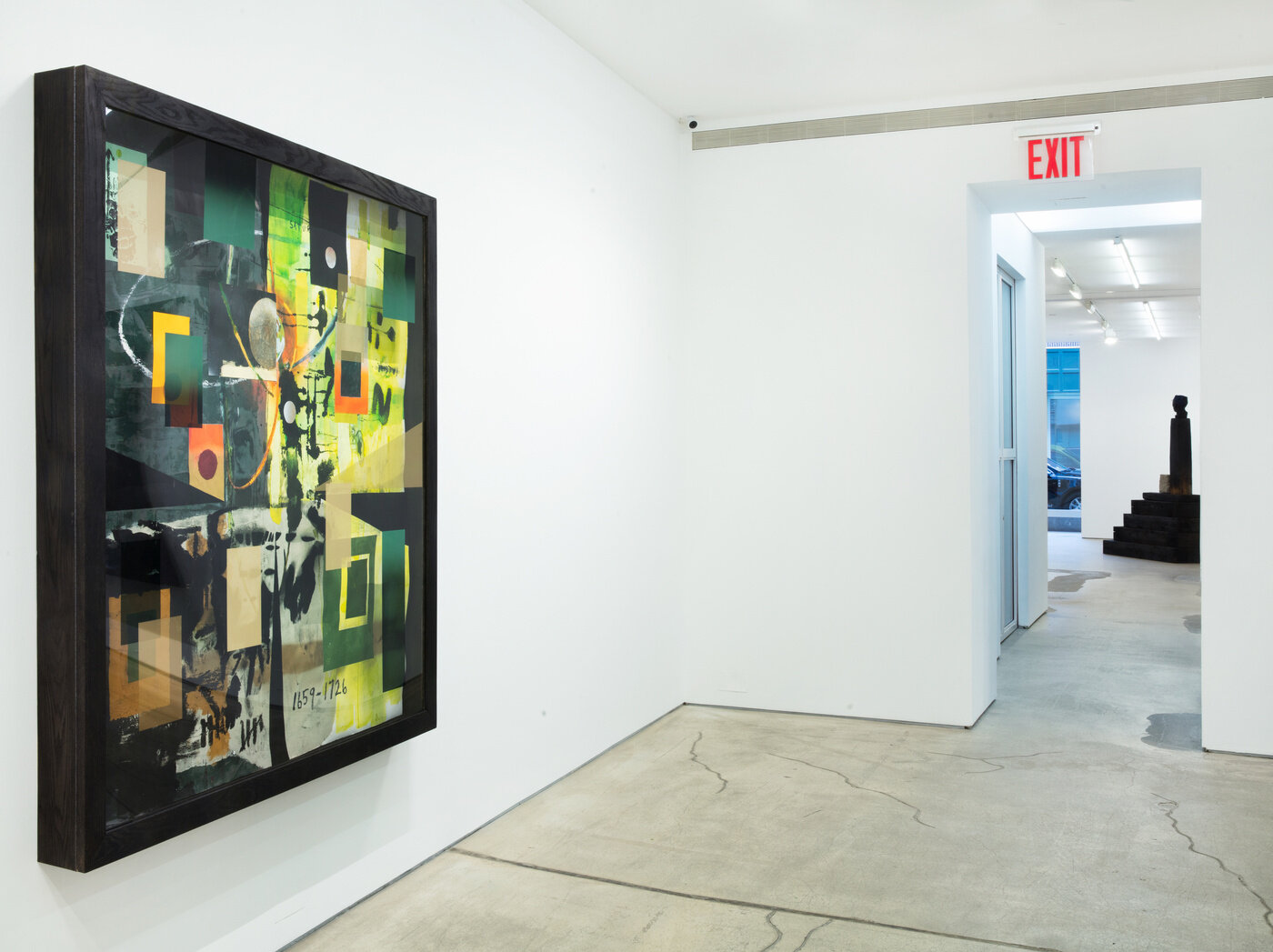 14/14
Dates
Nov 04 – Dec 18, 2021
Location
513 West 20th Street New York, NY 10011
Press Release
Radcliffe Bailey 
Ascents and Echoes
November 4 - December 18, 2021
Opening reception for the exhibitions: Thursday, November 4th from 6-8 PM at 513 West 20th Street and 524 West 24th Street.
Jack Shainman Gallery is pleased to present Ascents and Echoes, an exhibition of new work by Radcliffe Bailey at our 513 West 20th Street and 524 West 24th Street locations. While continuing Bailey's exploration of the coalescence of time, history, and collective memory, this body of work marks a departure from figurative photographic source imagery and a foray into the less tangible worlds and truths found in abstraction. This is Bailey's seventh exhibition with the gallery.
Much of Bailey's practice revolves around a fascination with the American South, which he views as one large state that carries its own histories and practices. It is a state in which the Black community has poured their own blood, sweat, and tears, only to see a range of promises lie unfulfilled. This is particularly represented in the mixed media cabinet work, Slow Blues, in which Bailey images a slice of the United States that is instantly recognizable, yet simultaneously rendered into an almost abstracted form. Arrows clearly point to specific locations as reminders of the ports of entry for enslaved Africans into this country, while the number "400" is smudged and obstructed. Coupled with the work's title, these details suggest that in the hundreds of years since the beginning of Middle Passage, the South has been all too slow to transform into a collective blue state that supports the progress of its own constituents.
The largescale sculpture, Nommo, exhibited for the first time in the United States, continues Bailey's exploration of globally connected histories and the dichotomy between stasis and movement. Created for the 2019 Istanbul Biennial, the work rebuilds the structure of a ship with reclaimed wooden beams found in the shipyards of Istanbul, a practice that serves to connect past and present. Embedded within the ship are eight plaster busts. This recurring figure within Bailey's oeuvre is both individual and communal, a deity-like figure who exists in the liminal space between the historic and the current.
Originally exhibited almost exactly where Sun Ra performed on Istanbul's Istiklal Street nearly twenty years prior, Nommo features the afro-futurist Arkestra's music as one of three audio elements. A recording of ship builders and ocean waves in the Bay of Soumbédioune, Senegal and an original jazz composition co-created by Bailey are also integrated into the once site-specific installation. Music plays a large role in Bailey's practice, as his singular visual language takes form in a variety of references and riffs. Ultimately, in allowing the viewer multiple entry points into his work through his use of indefinite time, space, and material, Bailey questions at what point narratives begin and when they may come to an end.
Bailey's practice can further be seen as a contemporary continuation of the legacy begun by W.E.B. DuBois. Having established the sociology program at Atlanta University in 1897, DuBois originated the study of American sociology as it is known today. As part of his research, DuBois commissioned sixty handmade ink, gouache, and graphite data visualization graphs to bring to life the numbers he was charting, which demonstrated the ways in which Black America was being left by the government to stagnate. These visualizations reflected what DuBois dubbed "a plexus of social problems, some new, some old, some simple, some complex; and these problems have their one bond of unity in the act that they group themselves above those Africans whom two centuries of slave-trading brought into the land." Referencing DuBois' imagery and research, Bailey condenses his own reflections on the current state of this country and its people into this new body of work, employing materials with journeys and pasts as foundations on which we may consider our future.
Born 1968 in Bridgeton, New Jersey, Radcliffe Bailey was raised in Atlanta, Georgia, where he lives and works today. Forthcoming public art installations include work commissioned by the City of Atlanta, Georgia, as part of the Renew Atlanta Public Art Program, and the Freedom Cornerstone, commissioned by the City of Greensboro, North Carolina. Recent solo exhibitions include Travelogue at Jack Shainman Gallery | The School, Kinderhook, New York, which will travel to the Knoxville Museum of Art, Tennessee; Pensive, SCAD Museum of Art, Savannah, Georgia, which travelled to the Gibbes Museum of Art, Charleston, South Carolina; Radcliffe Bailey: Recent Works, Contemporary Arts Center, New Orleans, Louisiana; and Memory as Medicine at the High Museum of Art, Atlanta, Georgia. Bailey's work is included in the collections of the Metropolitan Museum of Art, New York; the Smithsonian Institution, Washington, D.C.; the Art Institute of Chicago, Illinois; the Museum of Fine Arts, Houston, Texas; the Nelson-Atkins Museum of Art, Kansas City, Missouri; the Denver Art Museum, Colorado; and the High Museum of Art, Atlanta, Georgia, among many others.
Upcoming exhibitions include This Tender Fragile Thing at The School | Jack Shainman Gallery, opening December 2021, and Ifeyinwa Joy Chiamonwu, opening at Jack Shainman Gallery in Chelsea on January 6th, 2022.
Gallery hours are Tuesday through Saturday from 10am to 6pm. For press inquiries please contact Kate Morais, Sutton, kate@suttoncomms.com, +1 212 202 3402. For other inquiries please contact the gallery at info@jackshainman.com.