Radcliffe Bailey: Quest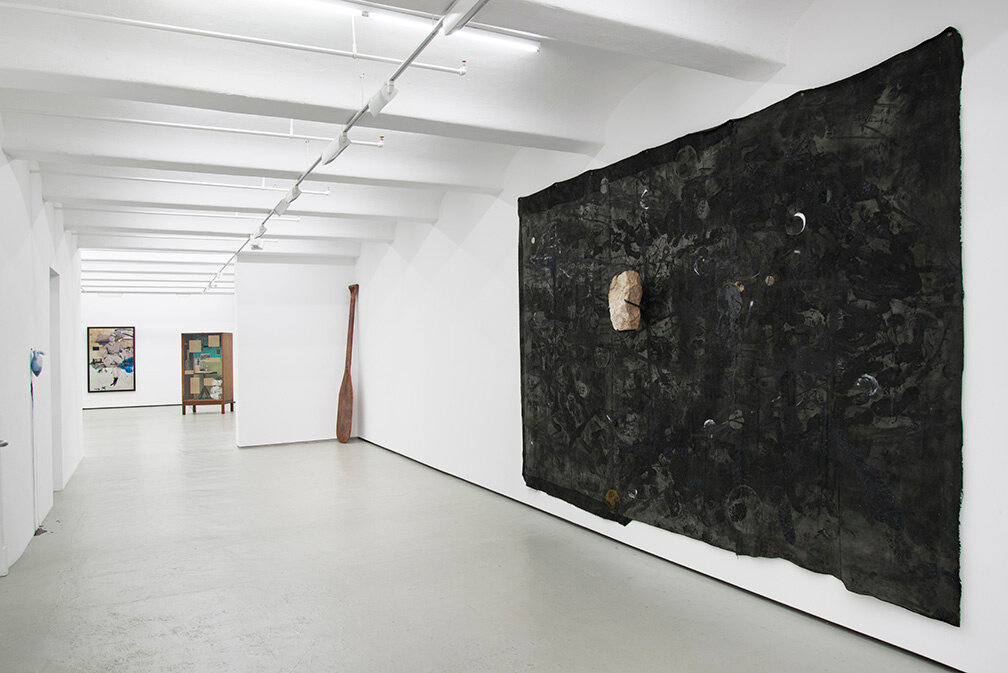 1/20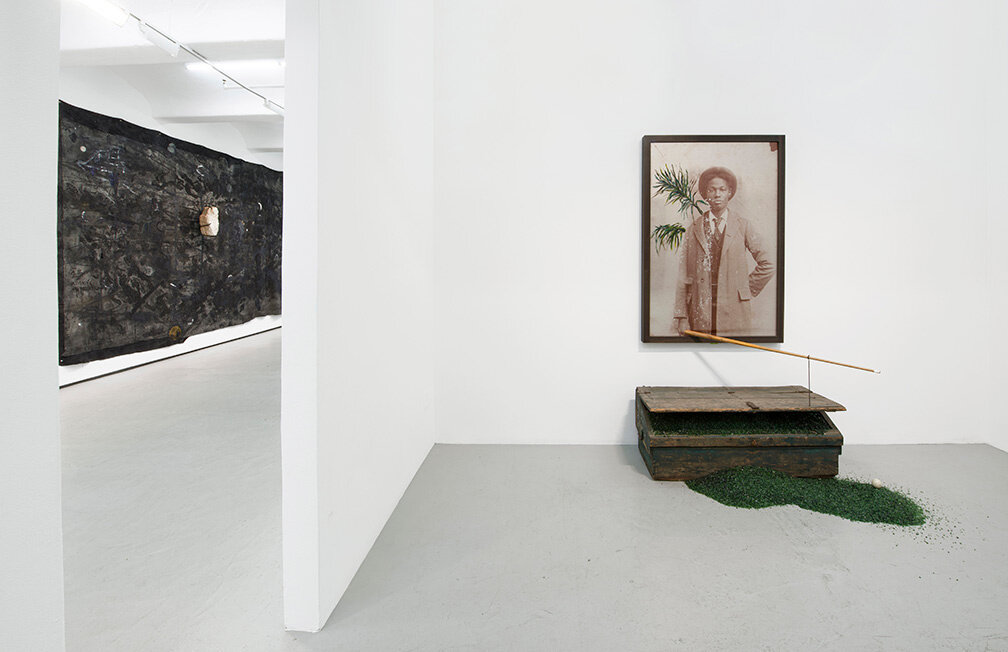 2/20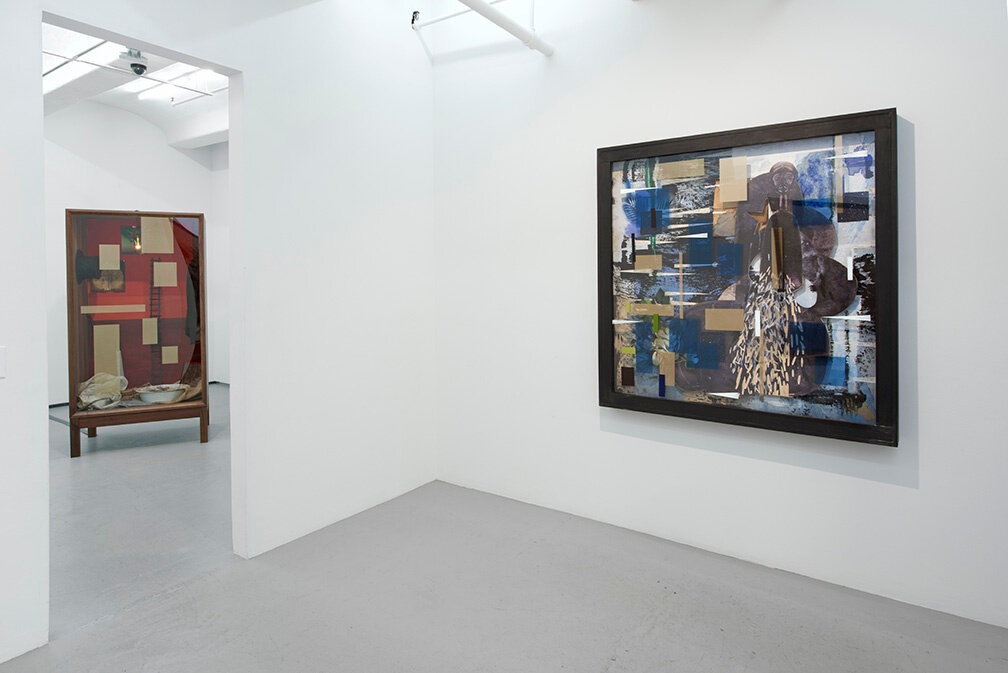 3/20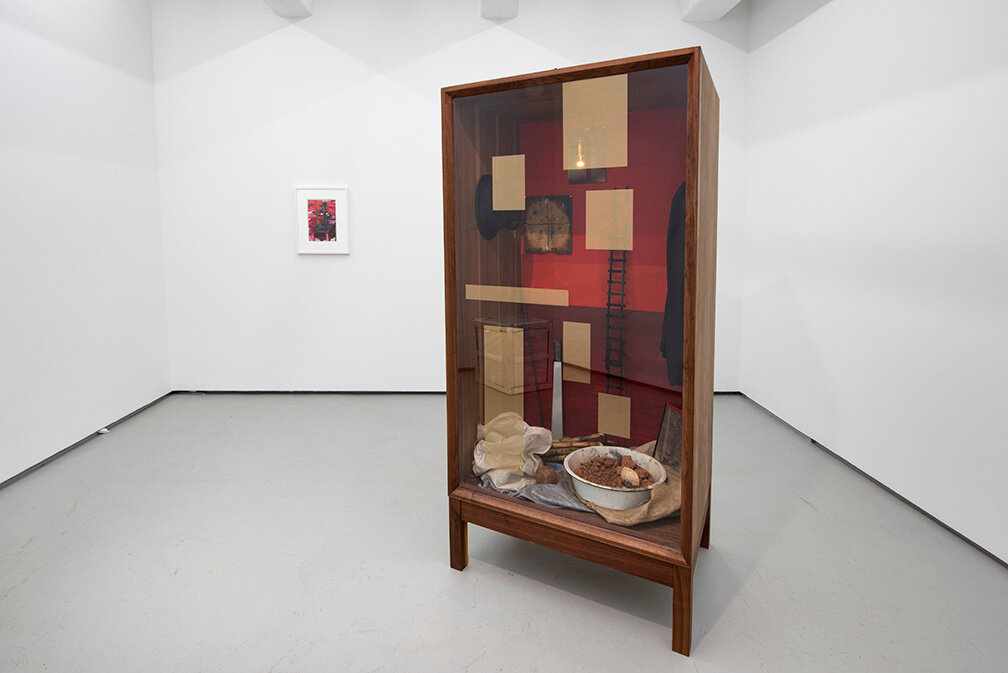 4/20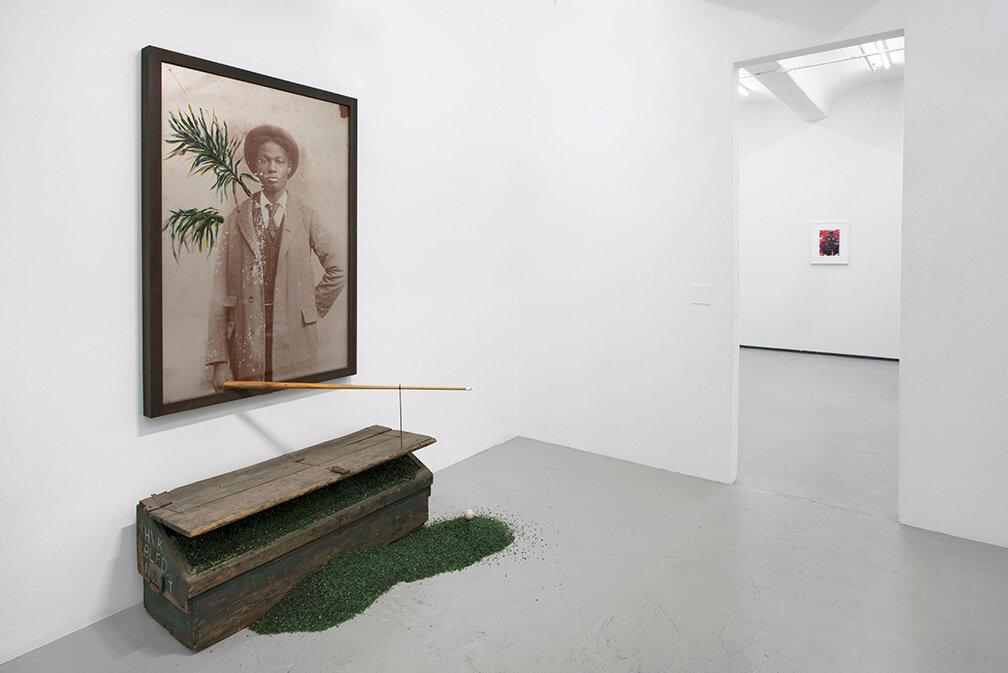 5/20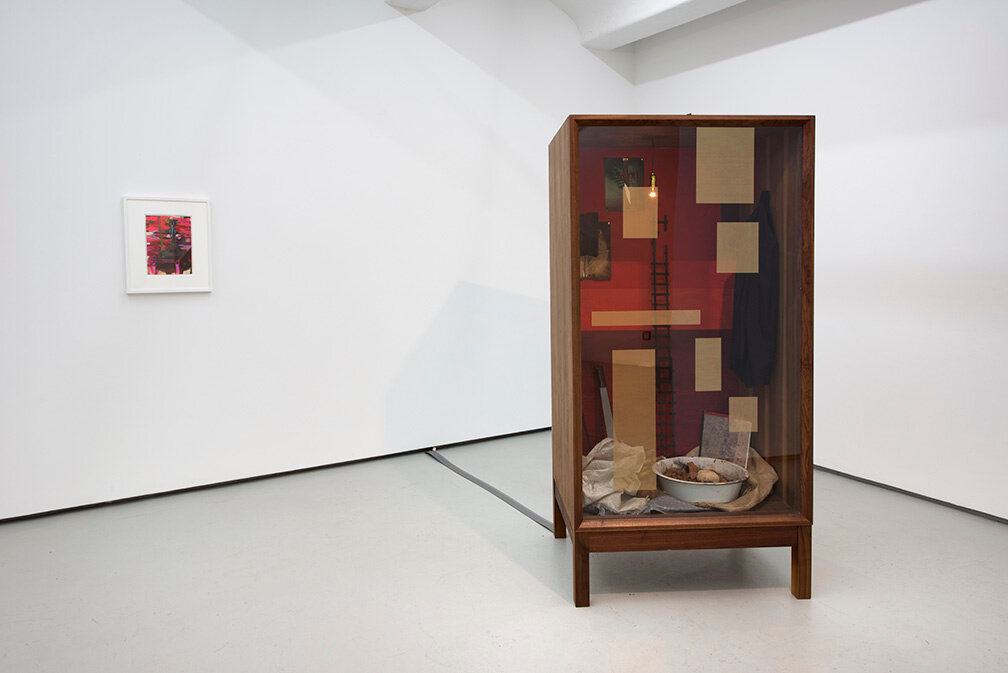 6/20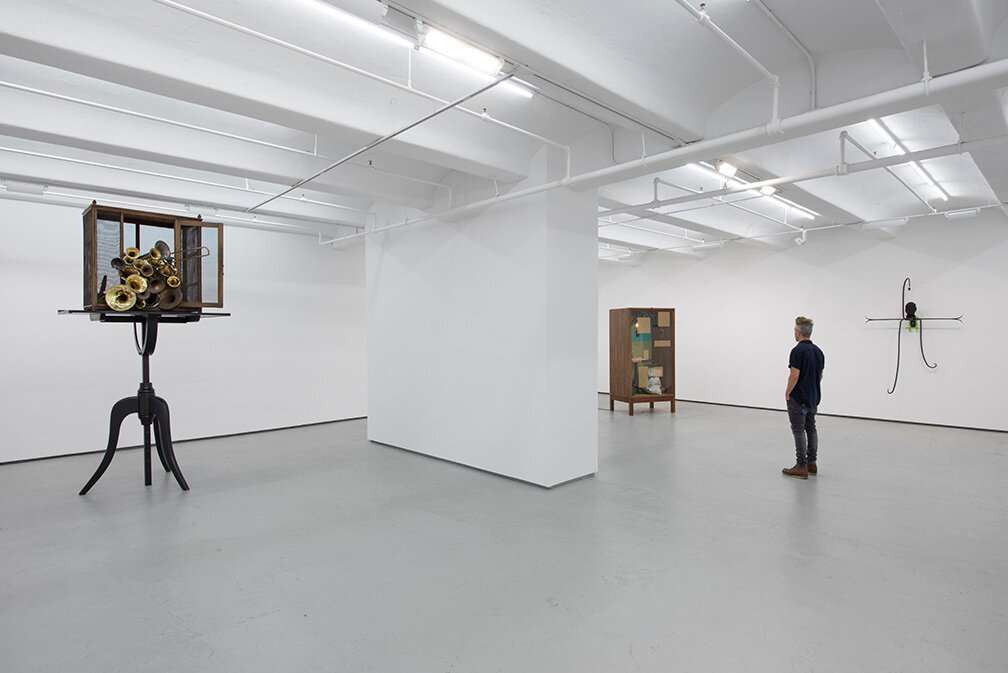 7/20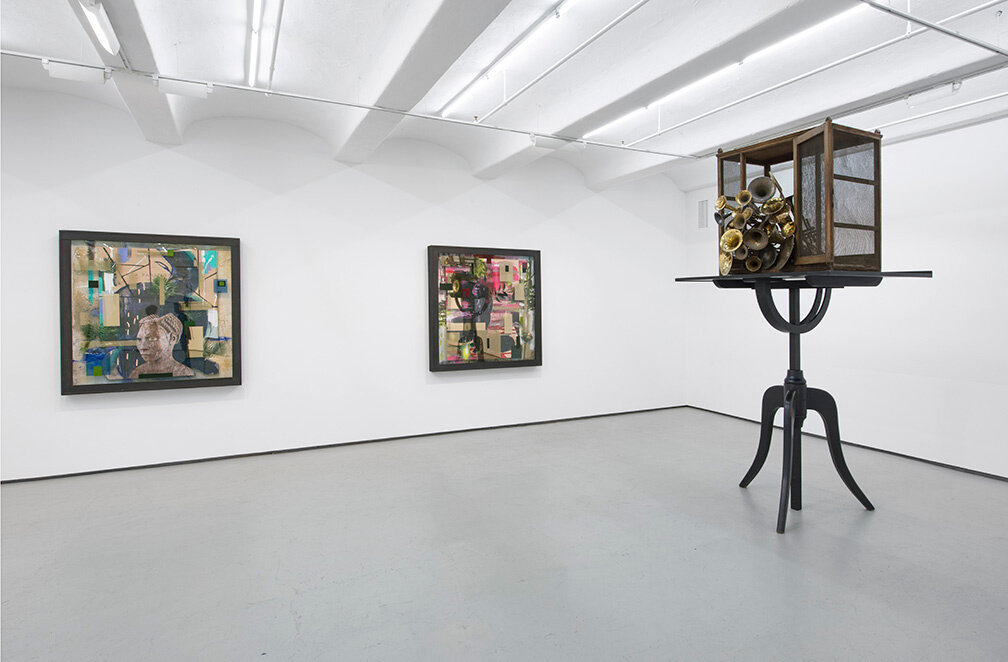 8/20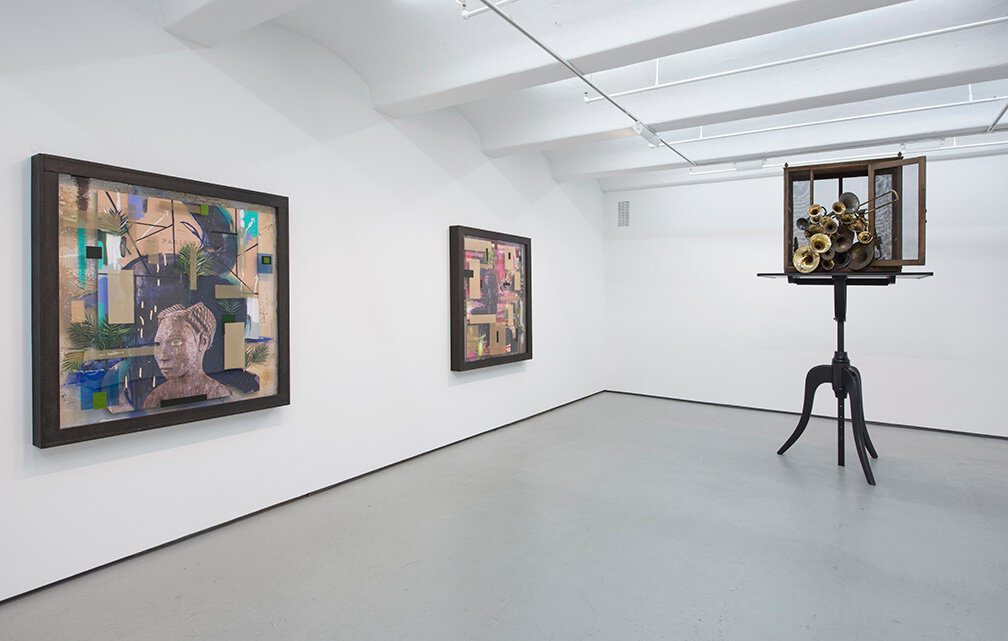 9/20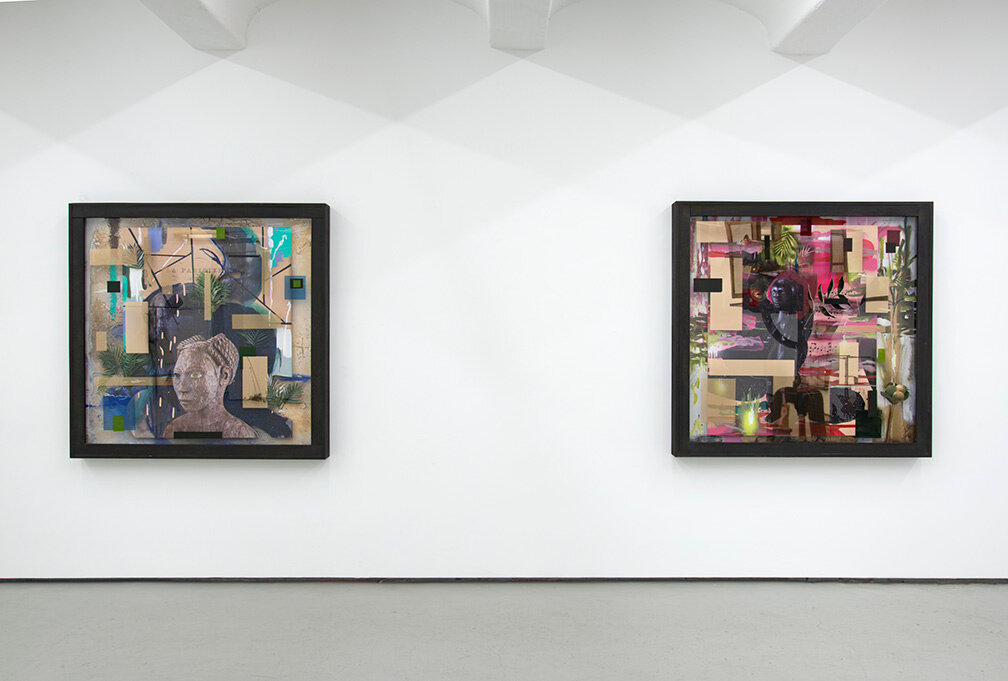 10/20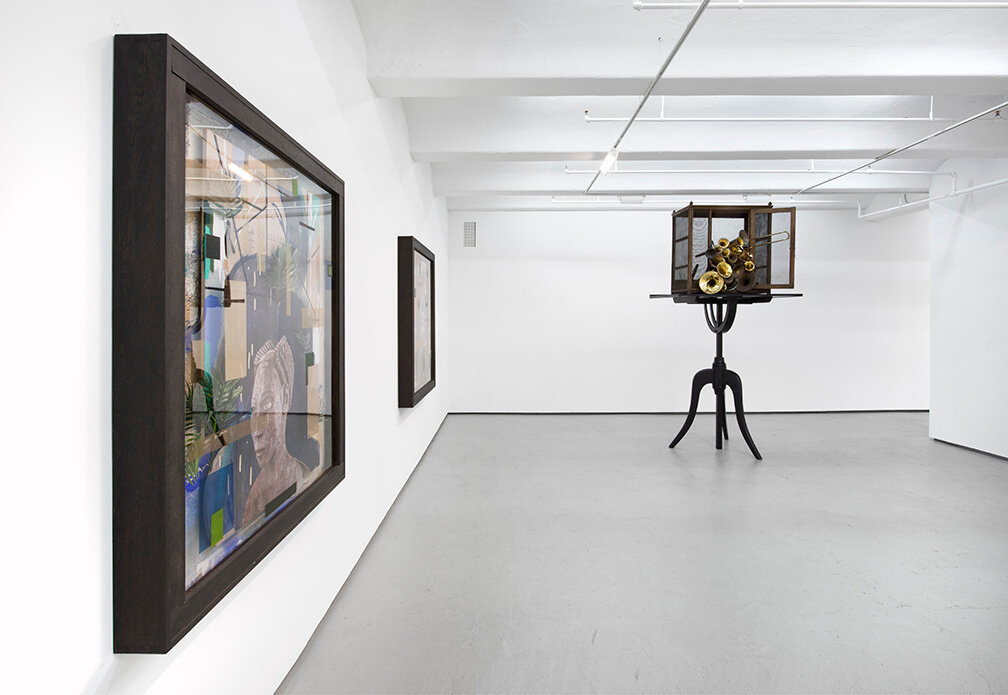 11/20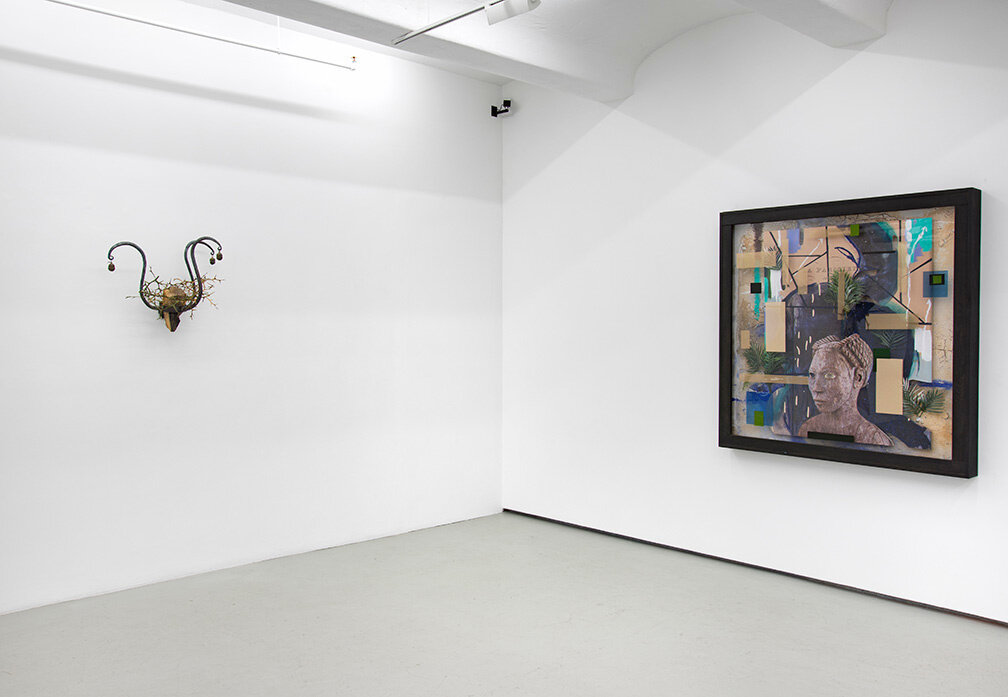 12/20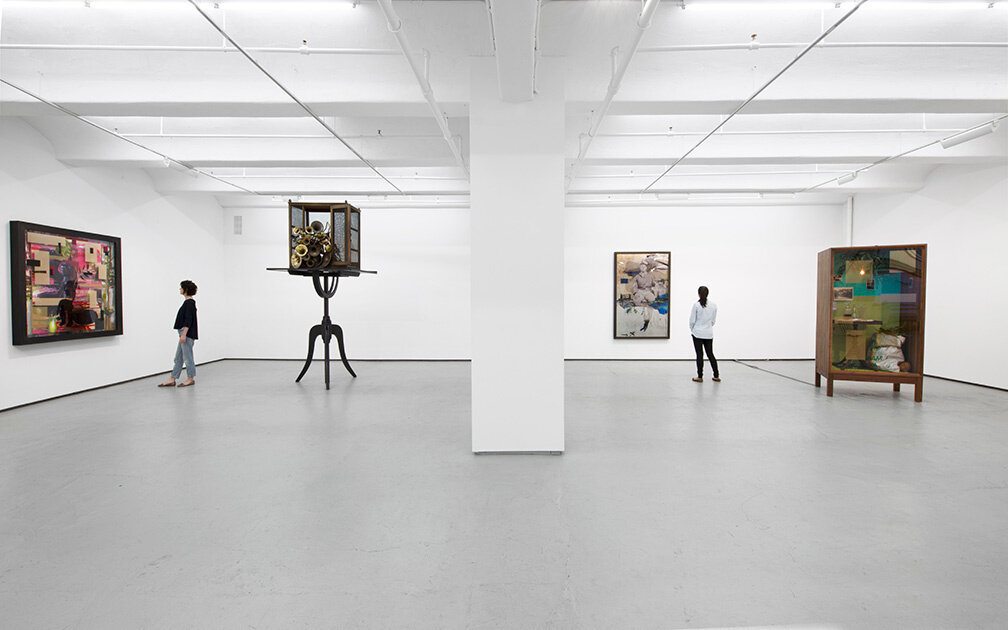 13/20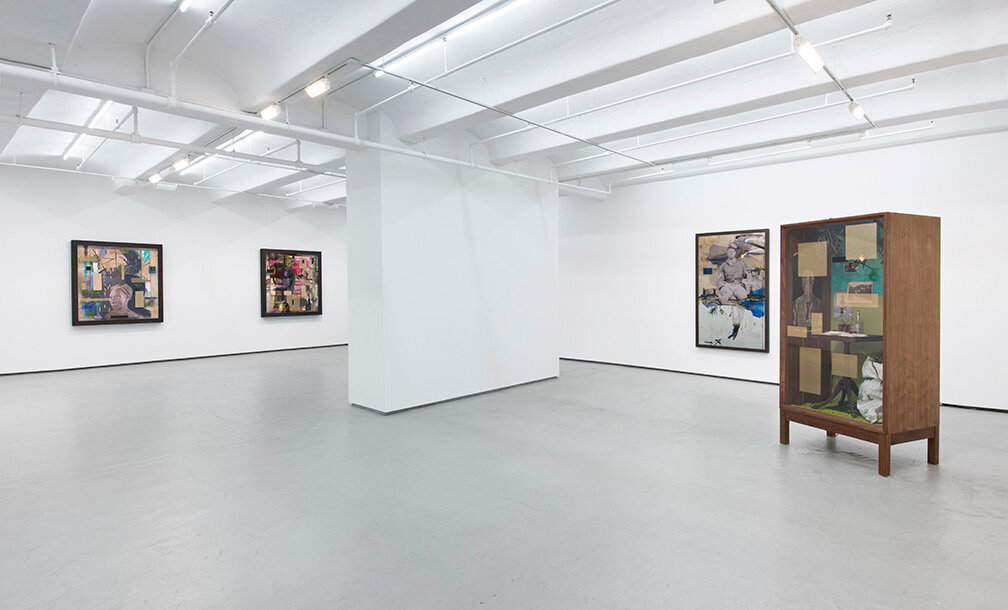 14/20

15/20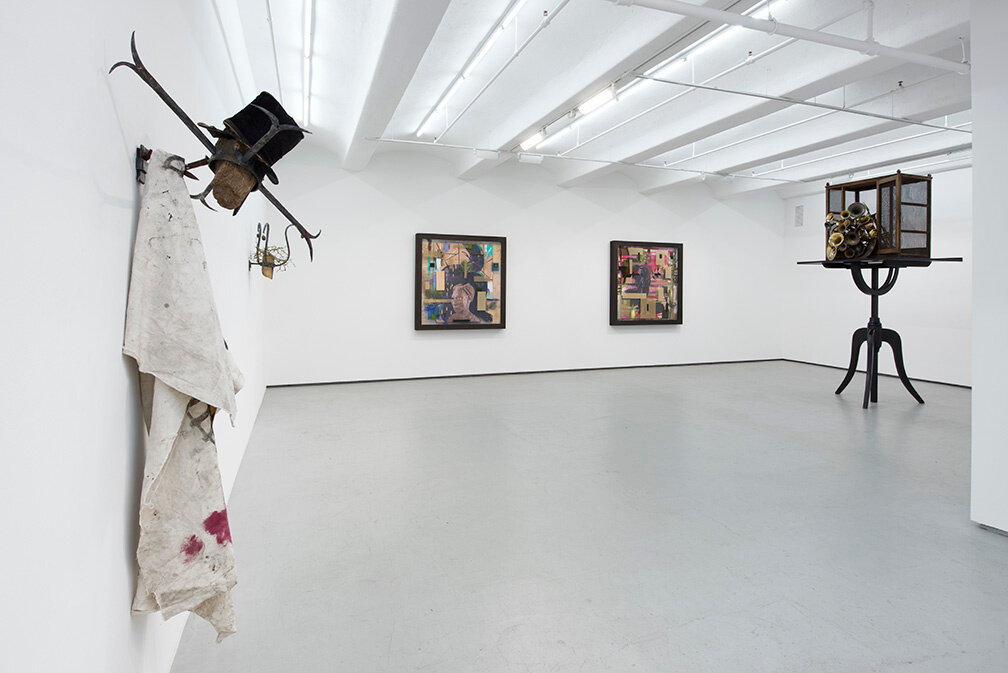 16/20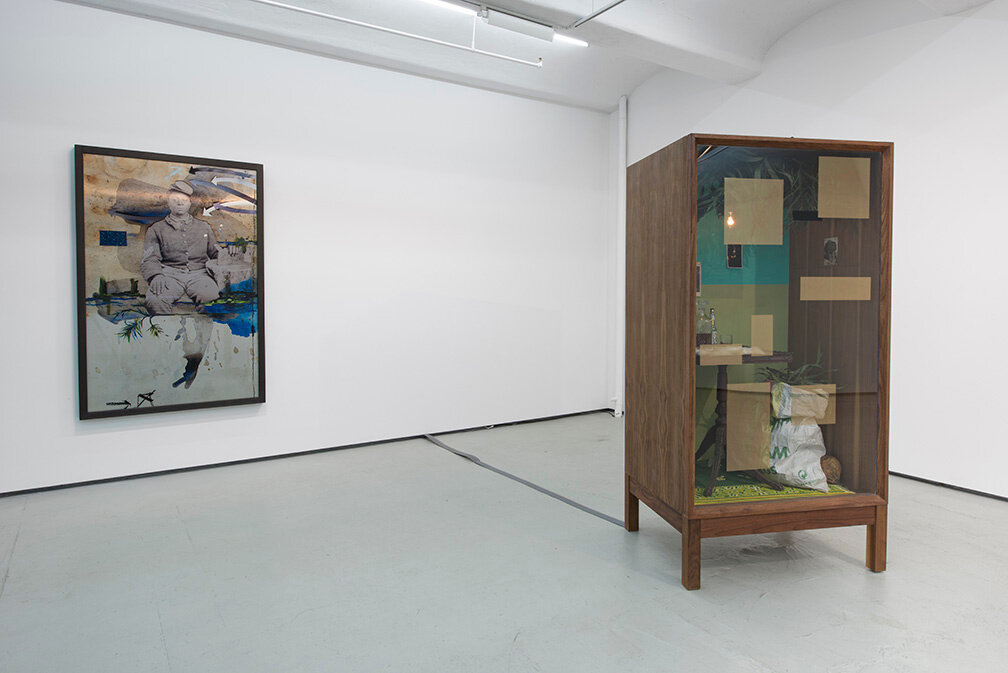 17/20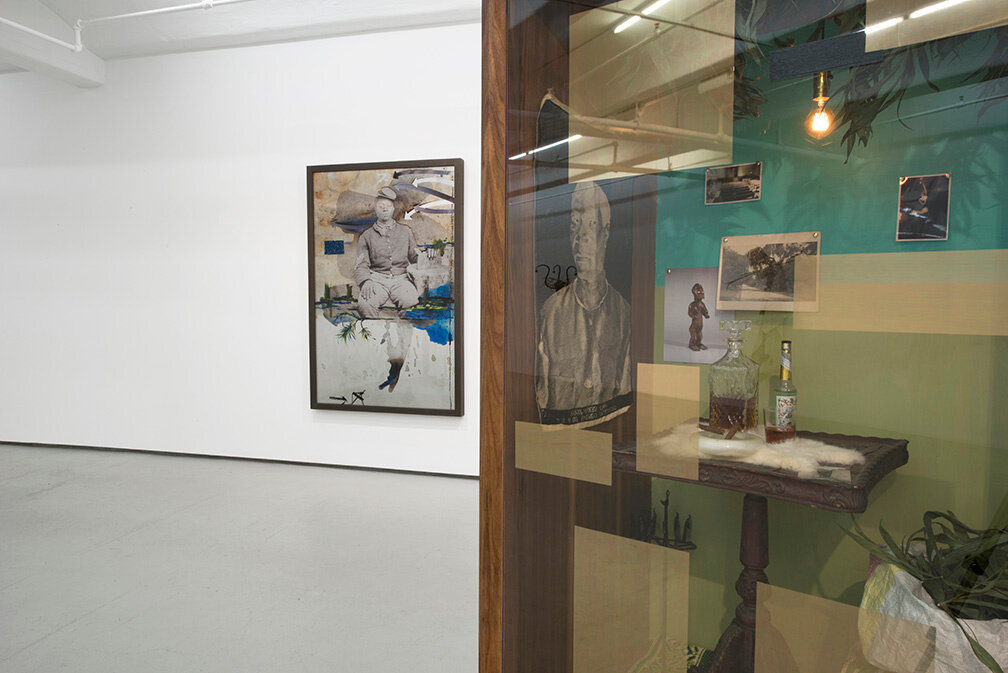 18/20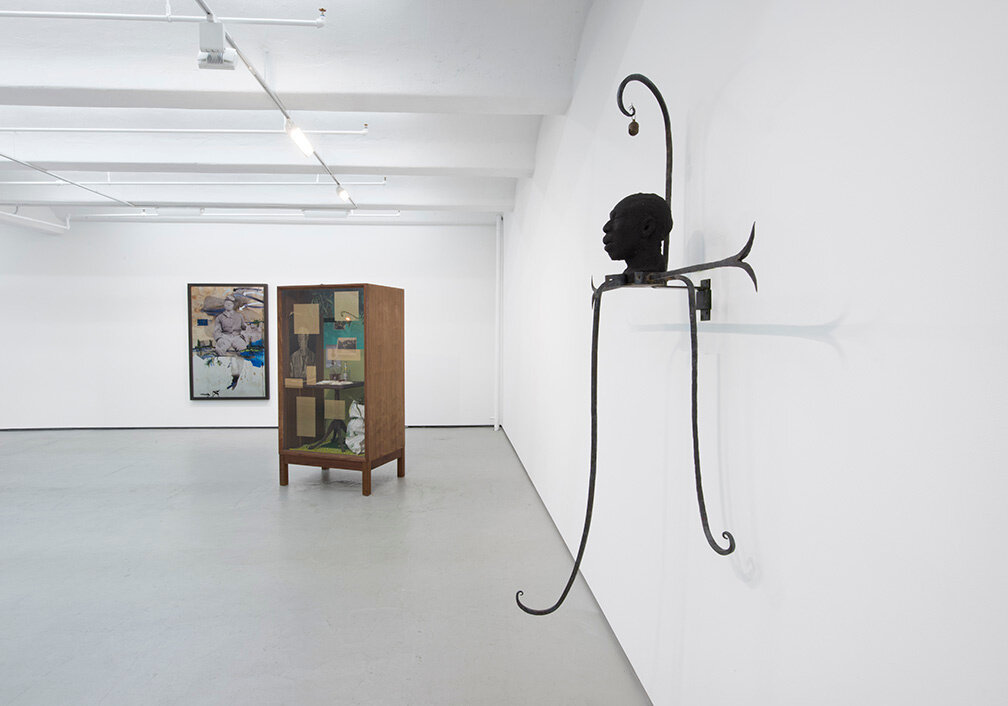 19/20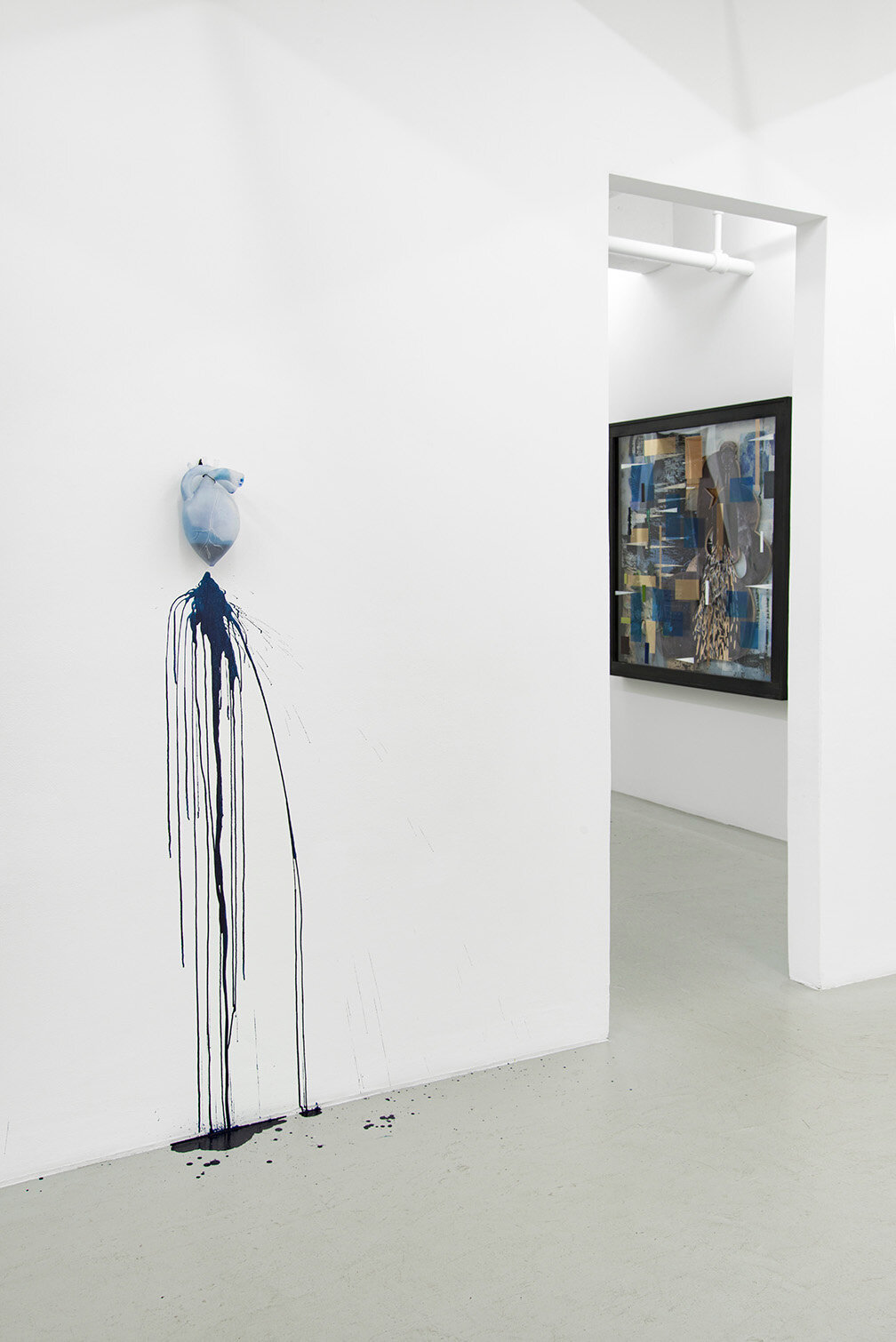 20/20
Dates
Apr 28 – Jun 23, 2016
Location
513 West 20th Street New York, NY 10011
Press Release
RADCLIFFE BAILEY
Quest
April 28 - June 23, 2016

Opening reception: Thursday, April 28th, from 6 – 8 PM at 513 West 20th Street.
Jack Shainman Gallery is pleased to announce Radcliffe Bailey's fifth solo exhibition at the gallery. Working primarily between the mediums of sculpture, painting, and found photography, Bailey explores the complexity and mystery of contemporary identity in the face of history, ancestry, migration, and collective memory. Quest features new works that plumb the depths of American history in an attempt for a fuller understanding of, and a healing from, this shared past.
Some of the works in the exhibition were created in response to Bailey's study of communities of escaped African slaves. One of the largest populations of Maroons inhabited the Great Dismal Swamp, a vast wetland on the border of Virginia and North Carolina. The rugged terrain of this inhospitable place is felt in Bailey's textured canvases and layering of materials, while the nomadic sense of home resonates in Untitled (2016), a standing cabinet-like structure with a glass front. Equal parts vitrine, closet, and altar, the compact space is at once a dwelling and museum display case, its tight compartment bringing to mind shotgun houses that dot the American south. A single lightbulb illuminates the work, which is filled with a diverse array of objects, symbols of the past, and traces of a personal history, suggesting home is wherever one makes it.
The futile, yet innately human, attempt at an anchored home is also at the heart of to be titled (2016), in which sharp iron rods, reminiscent of fire pokers, jut out from under a tattered top hat. Hanging as if on a coat rack, the sculpture invokes the nostalgic notion of home as a place to hang one's hat, while meditating on slavery, belonging, and the painful difficulty of achieving true freedom in the wake of an obstructed past. Through anachronistic compositions which fuse history with present, Bailey urges us to look back in order to recognize the narratives typically not told—the lacunae, the ruptures, the fissures—in the archive of collective memory.
A solo traveling exhibition of Bailey's work, Memory as Medicine, was exhibited at the High Museum of Art, Atlanta, Georgia in 2011 and subsequently traveled to the Davis Museum and Cultural Center, Wellesley College, Massachusetts and the McNay Art Museum, San Antonio, Texas. Bailey's Strangest Fruit (1997) is currently included in Surface Area: Selections from the Permanent Collection, on view at The Studio Museum in Harlem through June 26, 2016.
Radcliffe Bailey lives and works in Atlanta, Georgia. Recent solo exhibitions in 2015 include Radcliffe Bailey: Storm at Sea, Fine Arts Center Gallery, University of Arkansas, Fayetteville, Arkansas; Radcliffe Bailey: Recent Works, Contemporary Arts Center, New Orleans, Louisiana; and Radcliffe Bailey: Notes, Big Pond Artworks, Munich, Germany.
Bailey's work is included in the collections of the Metropolitan Museum of Art, New York; the Smithsonian Museum of American Art, Washington, D.C.; the Art Institute of Chicago, Illinois; the Museum of Fine Arts, Houston, Texas; the Nelson-Atkins Museum of Art, Kansas City, Missouri; the Denver Art Museum, Colorado; and the High Museum of Art, Atlanta, Georgia among many others.
Concurrently on view is a solo exhibition of the work of Shimon Attie at 524 West 24th Street. Upcoming exhibitions include A Change of Place: Four Solo Exhibitions, featuring work by Pierre Dorion, Hayv Kahraman, Richard Mosse, and Garnett Puett, opening at The School in Kinderhook on May 22nd.
Gallery hours are Tuesday through Saturday from 10am to 6pm. For additional information and photographic material please contact the gallery atinfo@jackshainman.com..