Leslie Wayne
Biography
Leslie Wayne manipulates the medium of painting by approaching oil paint as a sculptural material, oftentimes scraping, folding, cutting, and building up the surfaces. Her work takes on three-dimensional forms with layers, varying textures, and colors. The tactile quality of her work evokes the experience of geology and natural phenomena. "My relationship to landscape is really rooted in memory, in the light, colors, and geography of the West," she said in an interview published in Figure/Ground Communication in 2013. She continues, "So here, in the middle of midtown Manhattan, I approach the subject more as an opportunity to depict visual manifestations of physical forces: compression, subduction, morphogenesis, rather than pictures of nature in the traditional sense. And many of the paintings are shaped in ways that accentuate movement and instability." In recent years, her focus has shifted from abstraction and nature to ideas around representation through paintings of everyday objects and the relationship between tromp l'oeil and verisimilitude. 

Wayne was born in Germany in 1953 and grew up in California. She currently lives and works in New York. Wayne studied painting at the University of California, Santa Barbara from 1971 to 1973, and she received a BFA in sculpture at The Parsons School of Design. She was awarded a Guggenheim Fellowship (2017), the Joan Mitchell Foundation Artist Grant (2012), the New York Foundation for the Arts Fellowship in Painting (2006, 2018), the Adolph and Esther Gottlieb Foundation Artists Grant (1994), and the Pollock-Krasner Foundation Artist¹s Grant (1985).

In 2011 the Halsey Institute of Contemporary Art in South Carolina organized a solo survey of Wayne's work, curated by Mark Sloan and accompanied by a catalog. It traveled to the Visual Arts Center of Richmond, Virginia, and the Joseloff Gallery, University of Hartford, Connecticut.

Wayne's work is included in various public collections such as the Birmingham Museum of Art, Alabama, the Corcoran Gallery of Art, Washington, DC, the Portland Museum of Art, Oregon, the Miami Museum of Contemporary Art, Florida, the Neuberger Museum of Art, New York, La Coleccion Jumex, Mexico, and le Fondation Cartier pour l'art Contemporain, France. Several of these works from le Fondation Cartier pour l'art Contemporain, France were on view at Exposition D'Automne at the Institut Culturel Bernard Magrez, Château Labottière, Bordeaux, France, September 12, 2015 – March 6, 2016.

Jack Shainman Gallery has represented Leslie Wayne since 1993 and has presented 11 solo exhibitions of her work, including What's Inside (2019), Free Experience (2017), Rags (2014), One Big Love (2010), Trouble in Paradise (2007), Two Years in the World (2002), Re-Entering (2000), and Breaking and Entering (1998).
Exhibitions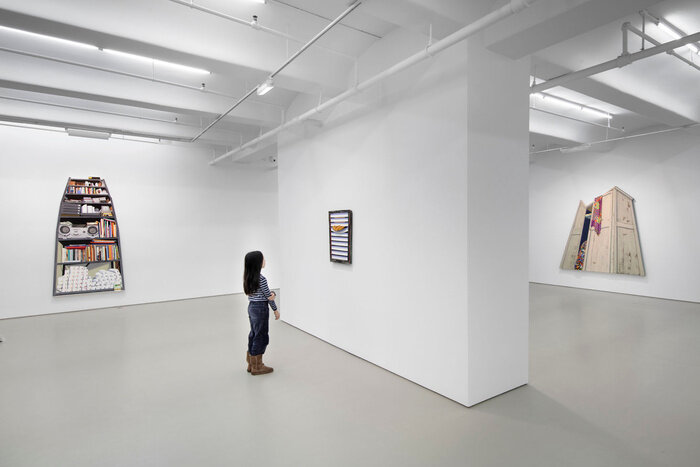 What's Inside
20th Street, Feb 22 – Mar 30, 2019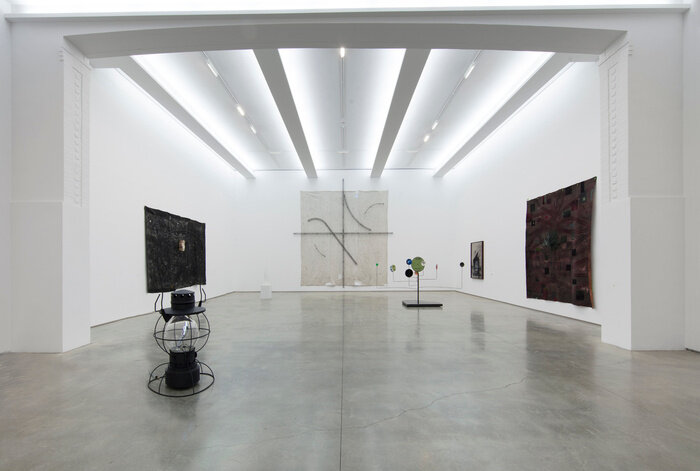 Travelogue
The School, May 20 – Oct 06, 2018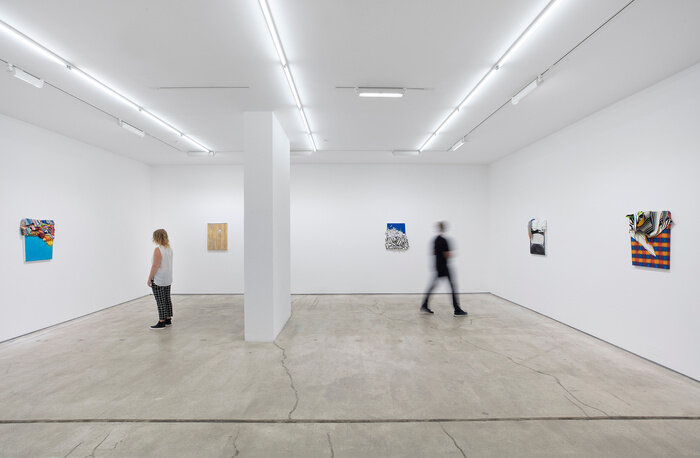 Free Experience
24th Street, Sep 07 – Oct 21, 2017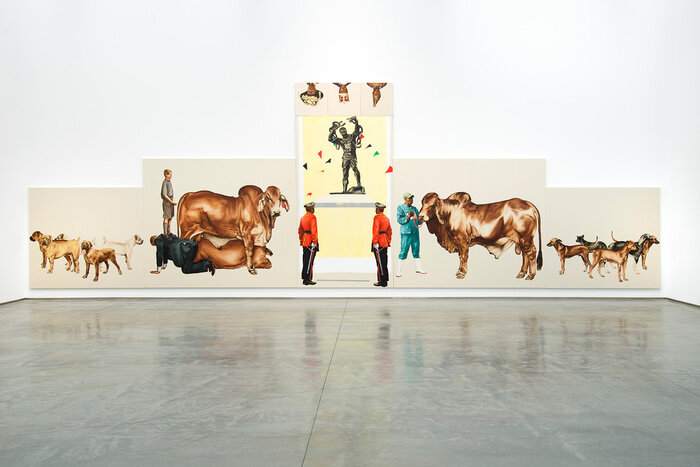 Status Quo
The School, Jan 31 – Apr 12, 2015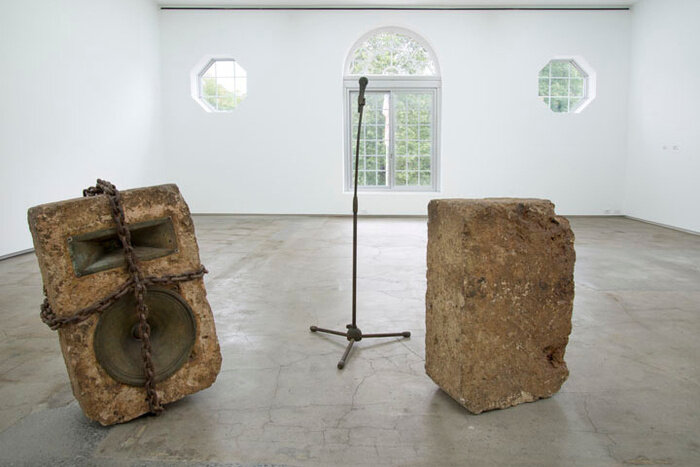 Mise En Scène
The School, Aug 01 – Dec 01, 2014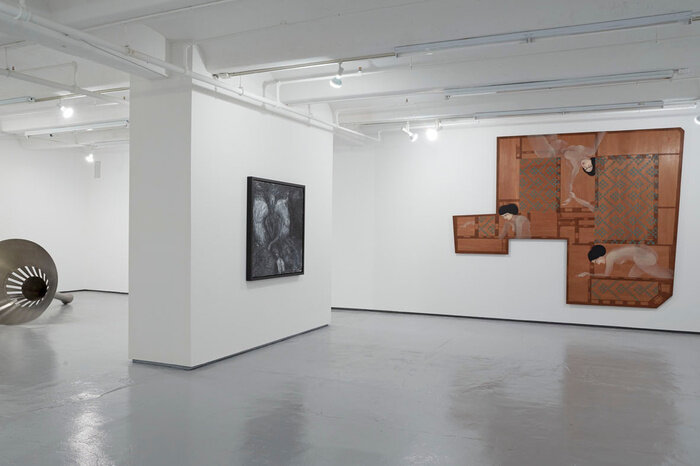 The Shape Of Things
20th Street, Jun 05 – Jul 25, 2014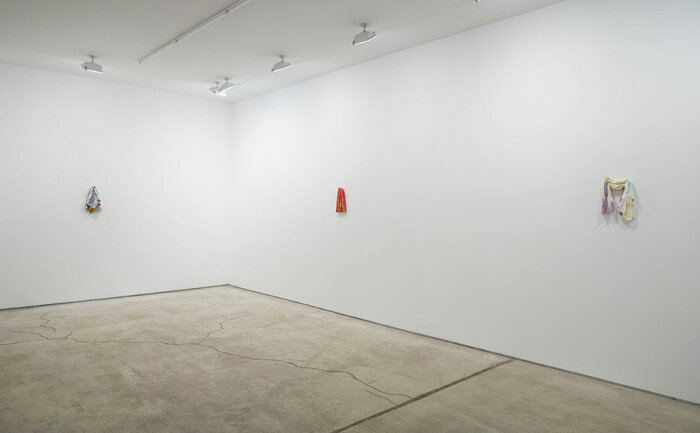 Rags
24th Street, Feb 20 – Mar 22, 2014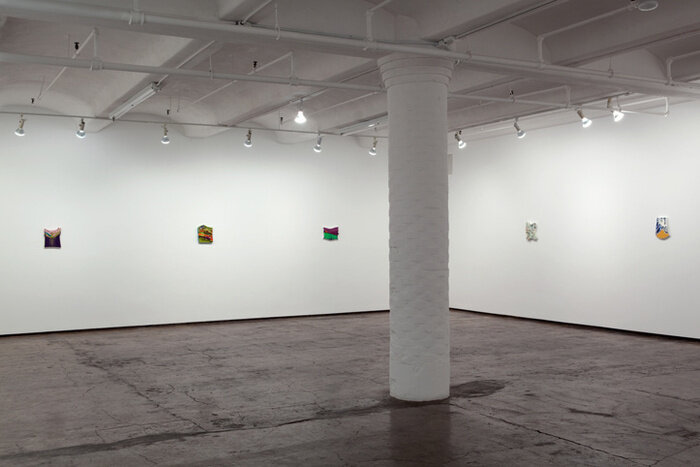 One Big Love
20th Street, May 27 – Jul 16, 2010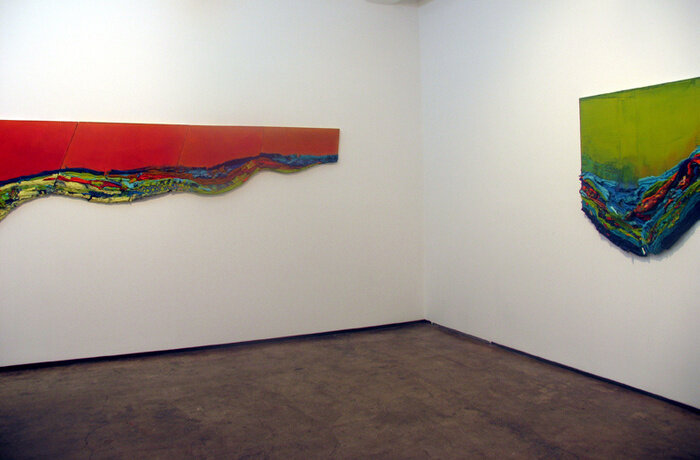 Trouble In Paradise
20th Street, Feb 09 – Mar 10, 2007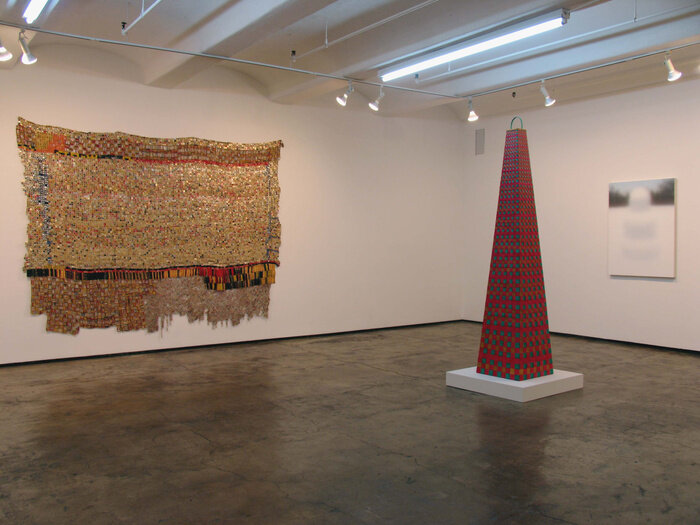 -poiesis
20th Street, Jun 29 – Jul 28, 2006