Trouble In Paradise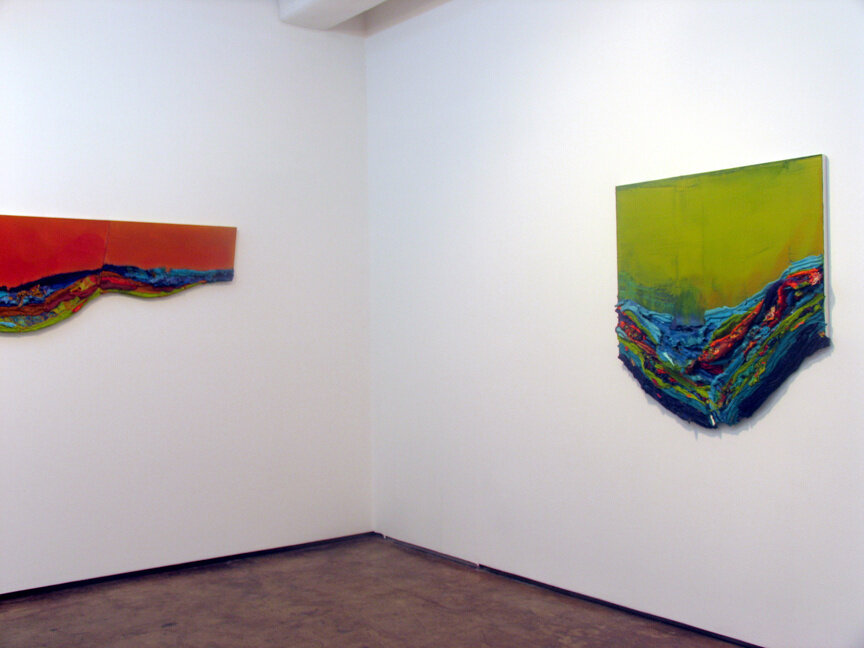 1/7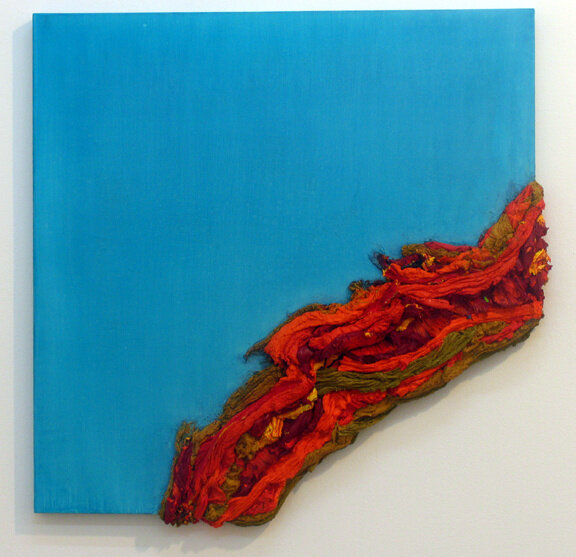 2/7

3/7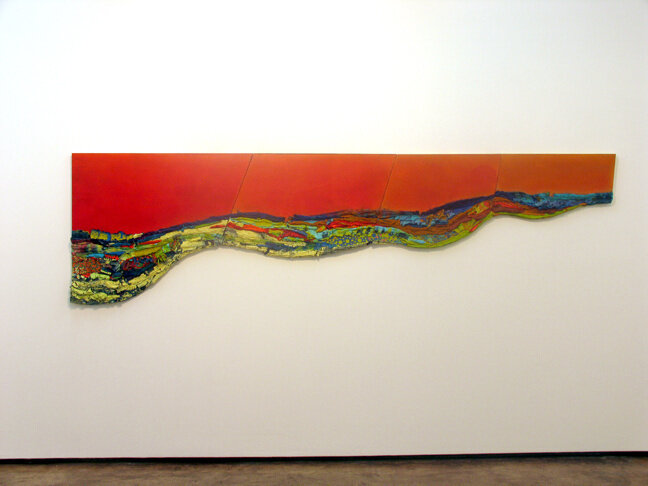 4/7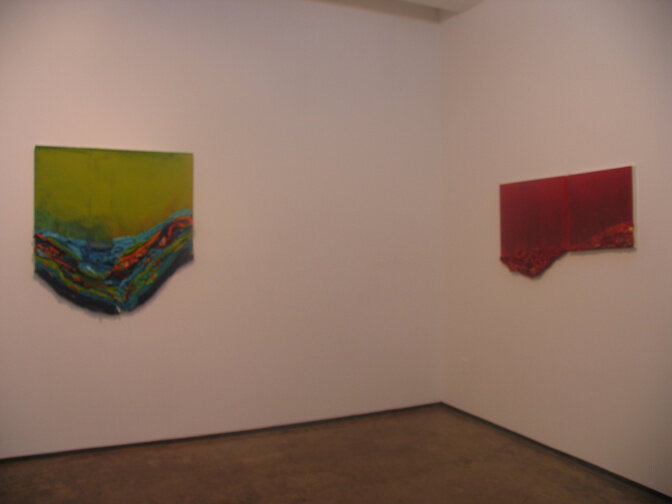 5/7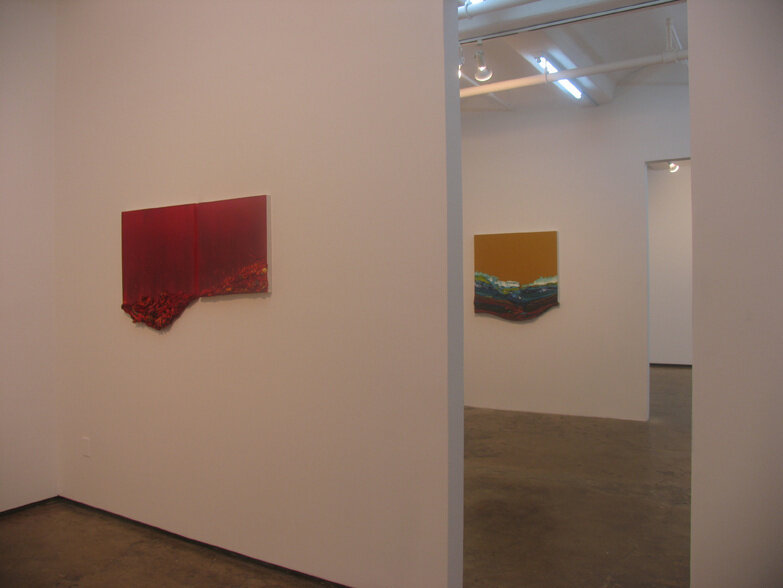 6/7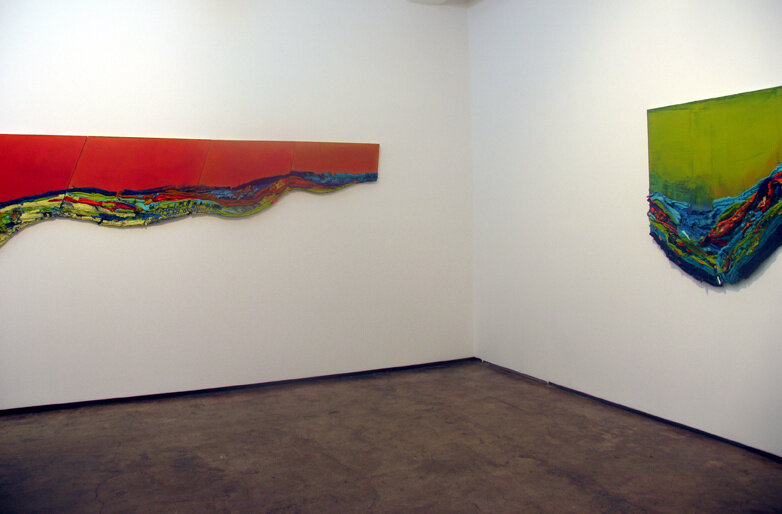 7/7
Dates
Feb 09 – Mar 10, 2007
Location
513 West 20th Street New York, NY 10011
Press Release
LESLIE WAYNE
Trouble in Paradise
February 9 – March 10, 2007
Opening Reception: Friday, February 9, 2007, 6:00 – 8:00 PM
Opening on February 9, 2007, Jack Shainman Gallery is pleased to present Trouble in Paradise, an exhibition of recent paintings by New York artist Leslie Wayne. Wayne's prestigious exhibitions include the Corcoran Gallery of Art, Washington, DC; Peace Tower/Whitney Biennial, Whitney Museum of American Art, New York, NY (both 2006); Bildmuseet, Umea, Sweden; Museum of Fine Arts, St. Petersburg, FL (both 2003); The Museum of Contemporary Art, Miami, FL (2001); Santa Monica Museum of Art, Santa Monica, CA (2000); and The Continuous Painting Wall, Birmingham Museum of Art, Birmingham, AL (1999). Wayne was the recipient of a 2006 New York Foundation for the Arts Fellowship in Painting. This will be her seventh solo exhibition at Jack Shainman, and is marked by dramatic formal and conceptual shifts in the work.
Abstract paintings that also occupy sculptural territory, Leslie Wayne's objects – which typically hang on the wall yet defy formal categorization – are dense landscapes built from multiple layers of slowly applied oil paint. Visually, they are not unlike cross-sections, or wounds, peeling away from their supports to expose the effects of gravity and the passage of time. In many of the works, the compositions seem to emerge from a multitude of possible combinations, yet are carefully and almost inevitably controlled, much like patterns in nature. As records of process, Wayne's works challenge the implied distance between object and maker by suggesting, in the artist's words, "the simultaneity of thinking and making" as being "akin to automatic writing."
Over the span of her impressive career (she has shown consistently since the early 1990s), Wayne has pushed the boundaries of pictorial space. An early series of small works allowed sweeping gashes of thickly-applied paint to nearly swallow tiny surface supports, while a more recent body of work was actually embedded in the gallery walls. In this exhibition, the scale of the paintings has increased significantly, and several are indicative of Wayne's involvement with ocean conservation. For example Tidal (2005), in which impenetrable ridges of orange, deep red, and moss green encroach on a serene plane of bright blue, is missing its lower right corner entirely, perhaps suggesting the destruction of nature or the accumulation of detritus. Weight of my World (2006), a triptych, evokes Rauschenberg's Bed (1955) with its dripping, vertical format constructed of slabs of mint greens and variegated blues. A compressed strip of red at the lower edge of one panel is trapped beneath heavy, sinking layers of paint.
A major work in the exhibition was inspired by Elizabeth Murray's first shaped painting. Kind of Blue (for E.M.) comprises five-panels connected on the wall to form an angled L-shape. Thick layers of jewel-toned blues, purples and reds cling to the interior edge as if having naturally settled there, exemplifying Wayne's resistance to the imposed boundaries of the picture plane. In a sea of digitally manipulated and photographically-achieved abstraction, Wayne's works stand out not only as visceral documentation of hand processes, but as reminders of our delicate and tentative relationship to the natural world.
For further information or press photography please contact the gallery at info@jackshainman.com.
......................
GALLERY EXHIBITIONS