Shimon Attie
Biography
Shimon Attie is a visual artist making evocative work using photographs, video installations, new media, and works on paper. The Museum of Contemporary Photography described about Attie's work, "Concerned with questions of memory, place, and identity, Shimon Attie gives visual form to both personal and collective memories by introducing histories of marginalized and forgotten communities into the physical landscape of the present."
Attie's earlier work incorporated site-specific projects in an aim to reanimate the lost history of public spaces. Sites Unseen included life-sized slide projections in the former Jewish quarter of Berlin, underwater light boxes in Copenhagen, and laser projections of handwritten memories on the facades of tenements in New York. Attie has described these works, in part, as "a kind of peeling back the wallpaper of today to reveal the histories buried underneath."
When asked about his work in a 2012 interview in Jspace News, Attie said, "in art school I focused on photography, but in my training, there was always a very porous boundary between a 2-dimensional photograph on a wall and 3-dimensional site-specific installations."
Attie's immersive; multiple-channel video installations have been featured at the Aldrich Contemporary Art Museum, Wexner Center for the Arts, the de Young Museum, and the National Museum of Wales.
Attie was born in Los Angeles in 1957, received his BA from the University of California in 1980, his MA from Antioch University in 1982 and an MFA from San Francisco State. Attie currently lives and works in New York. He has received numerous awards, including fellowships from the John Simon Guggenheim Memorial Foundation (2008-2009) and the Pollack-Krasner Foundation (2006, 1998), a Cultural Lifetime Achievement Award in Visual Arts from the National Foundation for Jewish Culture (2005) and the Prix de Rome (2001-2002). In 2013 Attie was awarded the Lee Krasner Lifetime Achievement Award in Art.
Public collections holding Shimon Attie's work include the Museum of Modern Art, New York; Centre George Pompidou, Paris; International Center for Photography, New York; Los Angeles County Museum of Art; The Jewish Museum, New York; Museum of Fine Arts, Houston; San Francisco Museum of Modern Art; and the Corcoran Gallery of Art, Washington, D.C., among others. The Institute of Contemporary Art, Boston, organized a mid-career retrospective in 1999.
Jack Shainman Gallery has represented Attie since 1998. The exhibition White Nights, Sugar Dreams originated at the RISD Museum in (2000) and was shown at Jack Shainman Gallery in (2002). Other solo exhibitions at the gallery include The History of Another (2004), a show of new video installations (2008), the multi-media exhibition People, Land, State (2012); and most recently, Facts on the Ground (2016) at both gallery locations. Shimon Attie's 2017 film The Crossing was featured as part of The Saint Louis Art Museum's New Media Series, March 24 - June 25, 2017; and a new commissioned installation Lost in Space (After Huck) was also on display at The Saint Louis Art Museum April 1 - June 25, 2017, as part of its Currents series. 
Exhibitions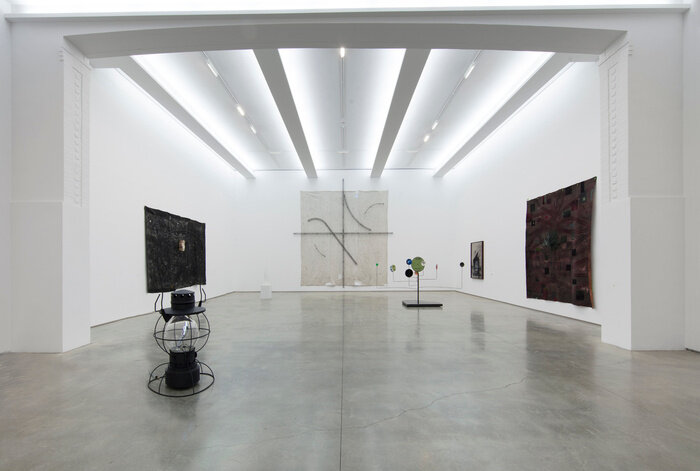 Travelogue
The School, May 20 – Oct 06, 2018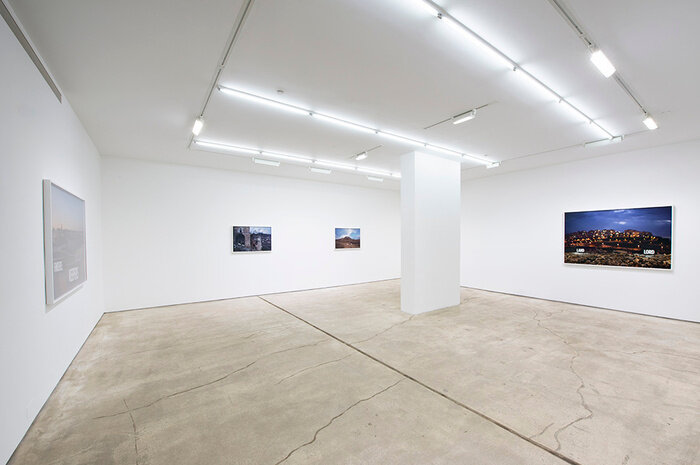 Facts On The Ground
24th Street, Apr 28 – Jun 04, 2016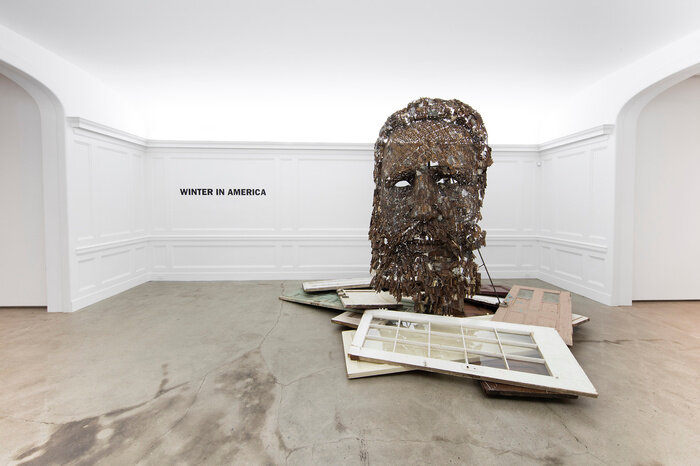 Winter In America
The School, Oct 17, 2015 – Mar 19, 2016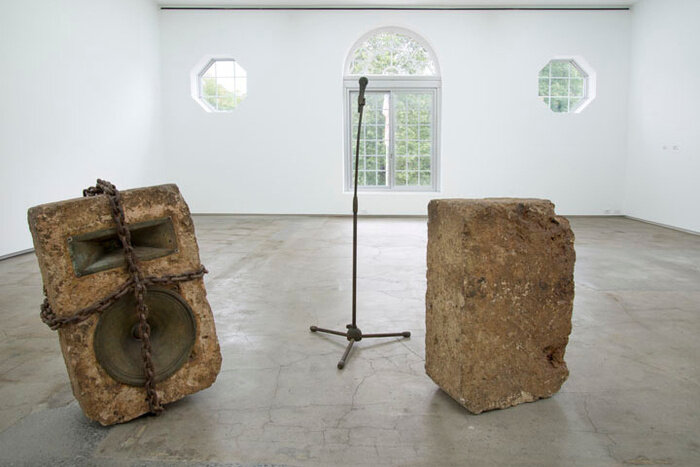 Mise En Scène
The School, Aug 01 – Dec 01, 2014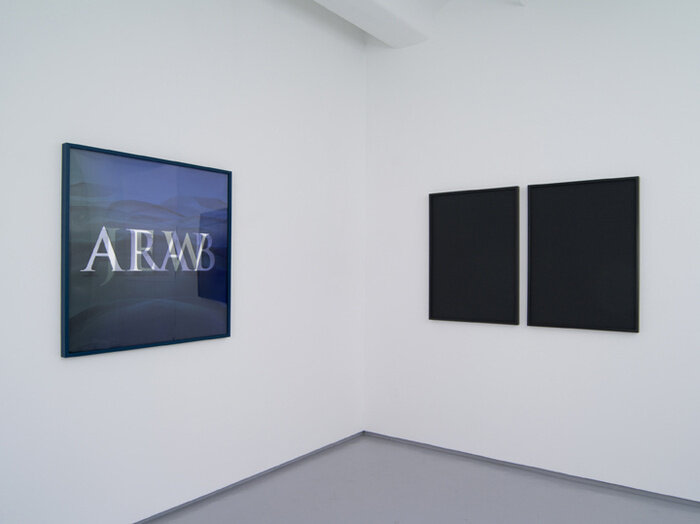 People, Land, State
20th Street, May 31 – Jul 28, 2012

New Video Installations
20th Street, Sep 04 – Oct 04, 2008