Shimon Attie: Facts On The Ground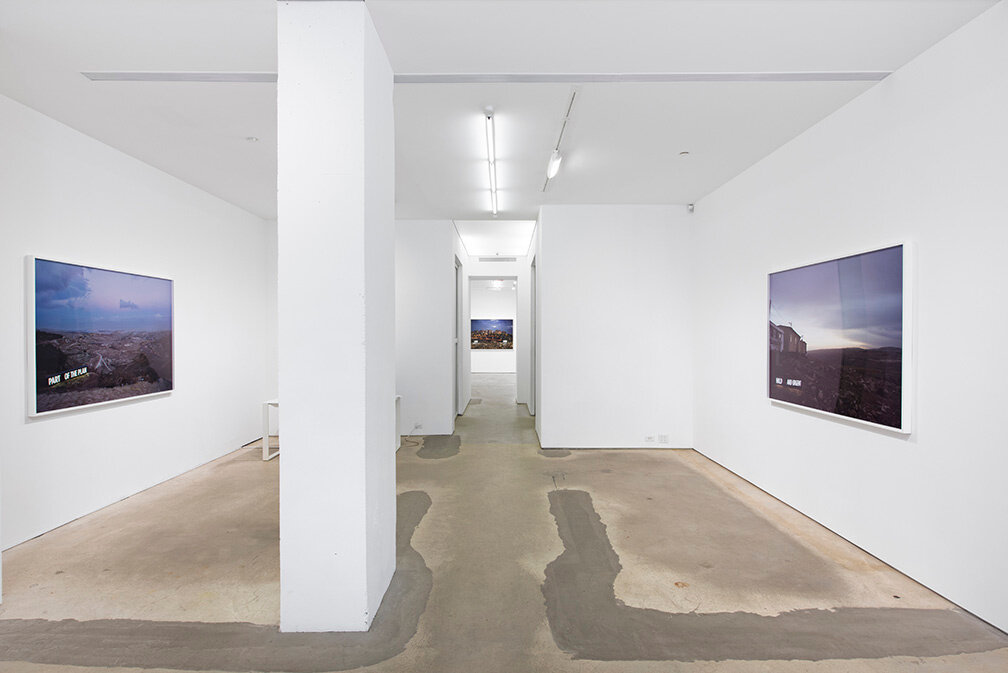 1/20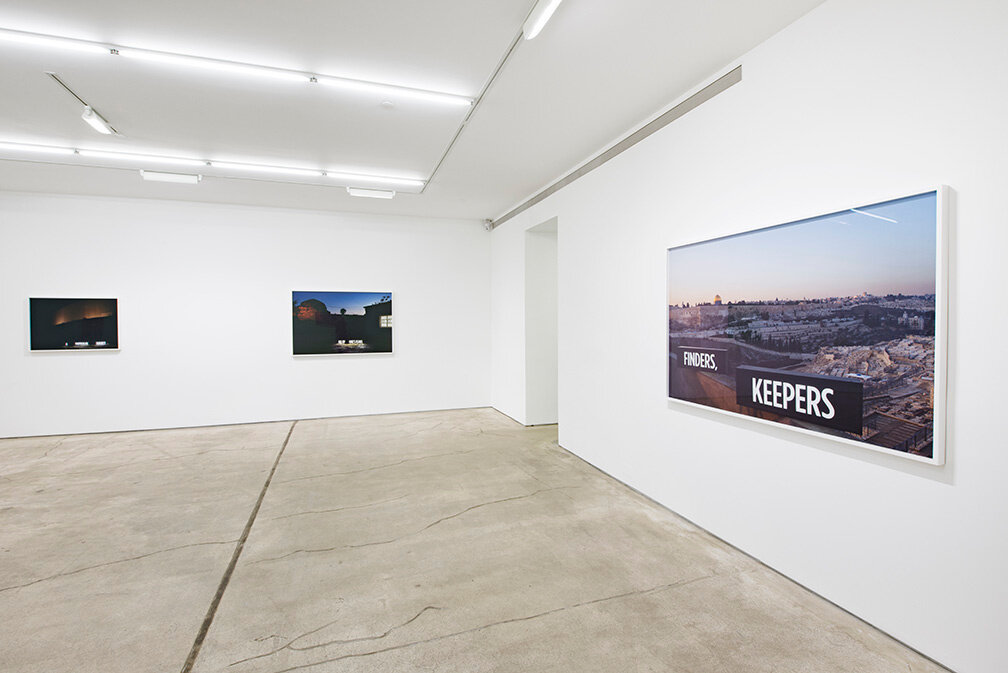 2/20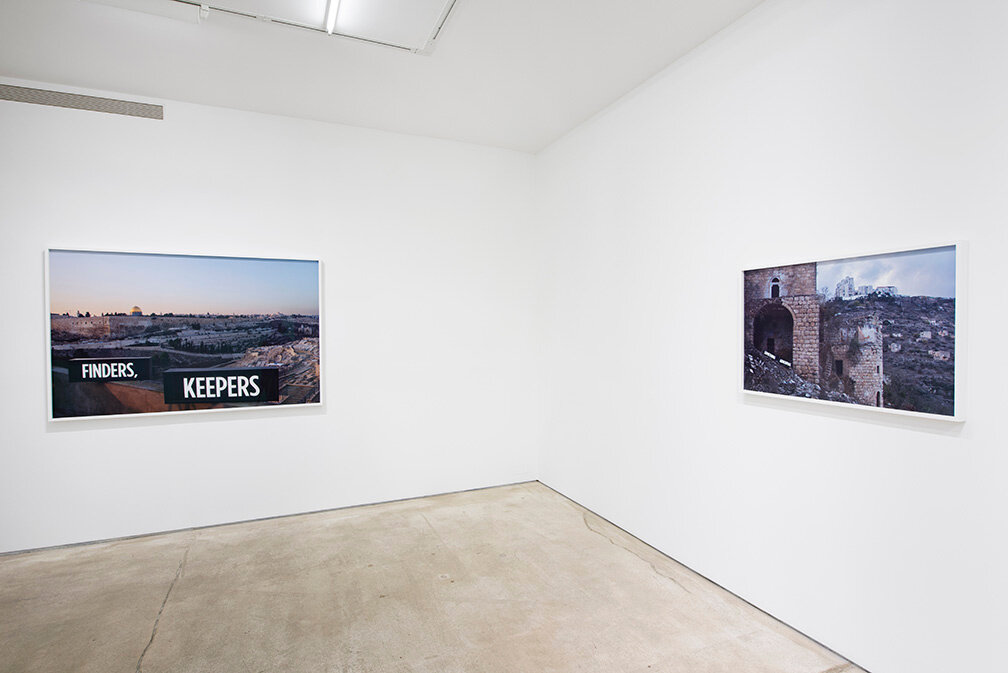 3/20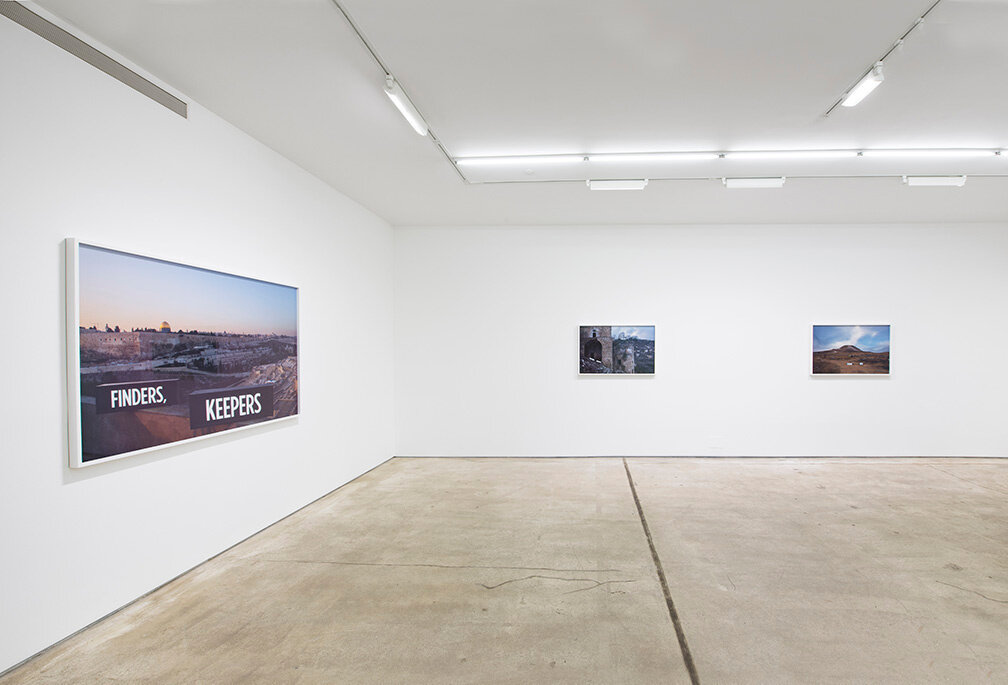 4/20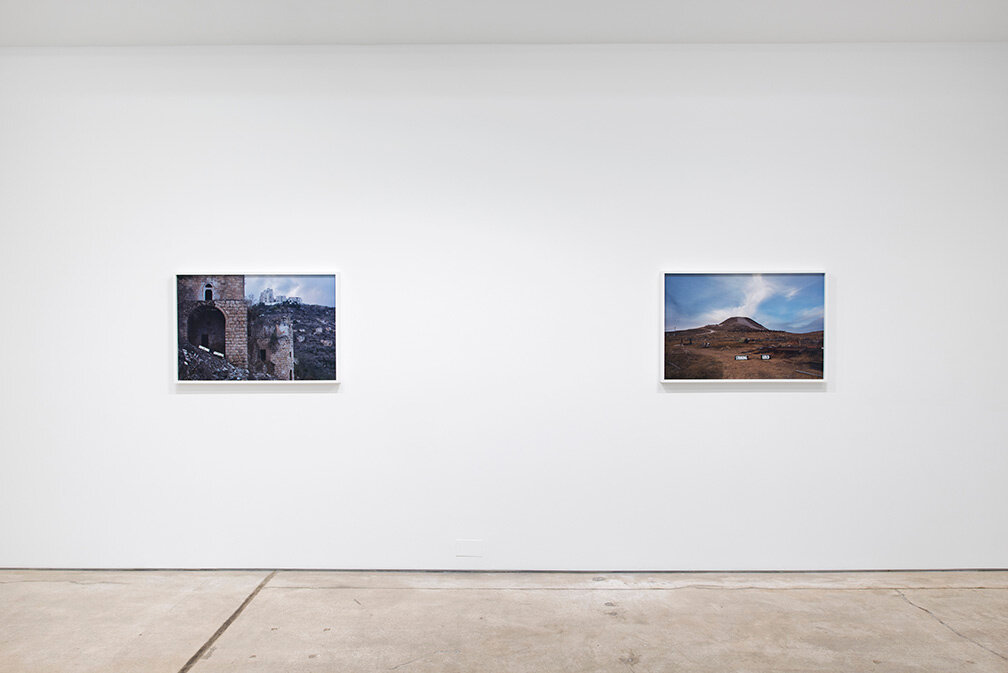 5/20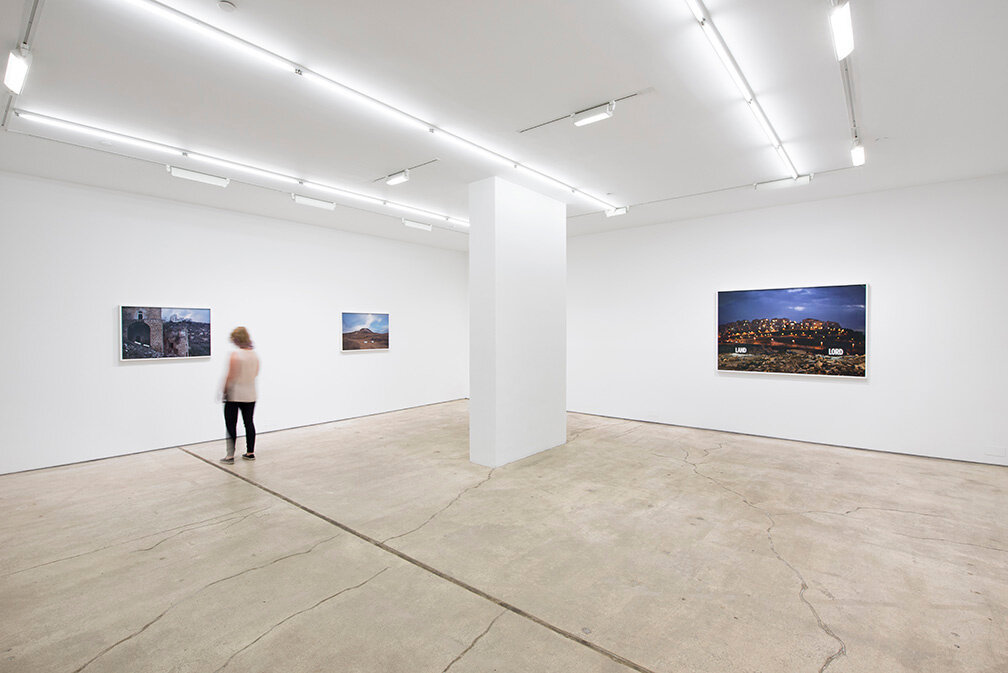 6/20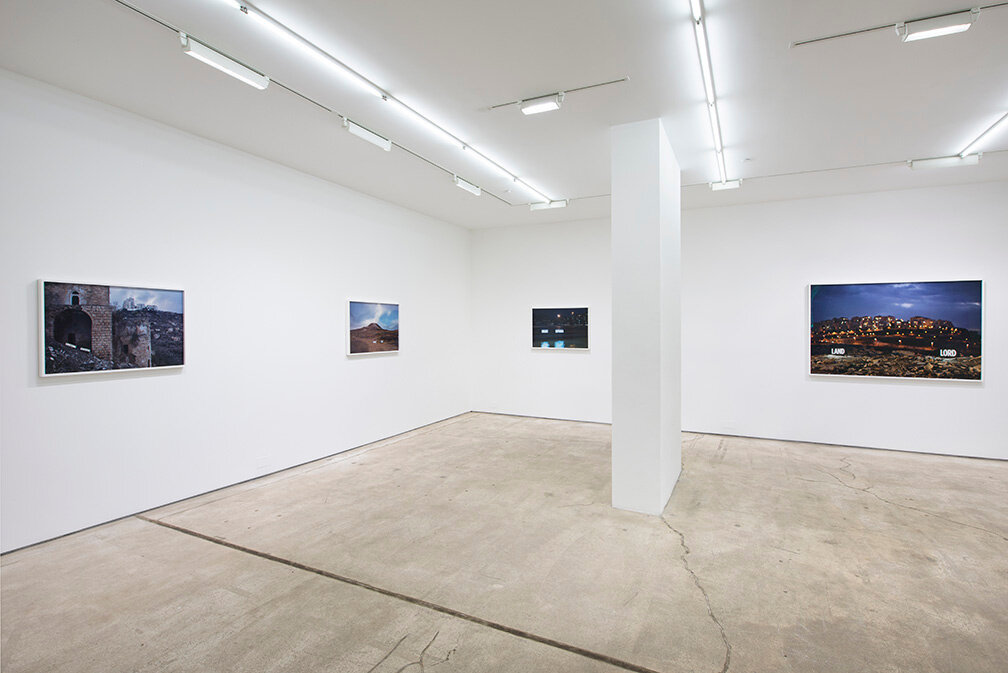 7/20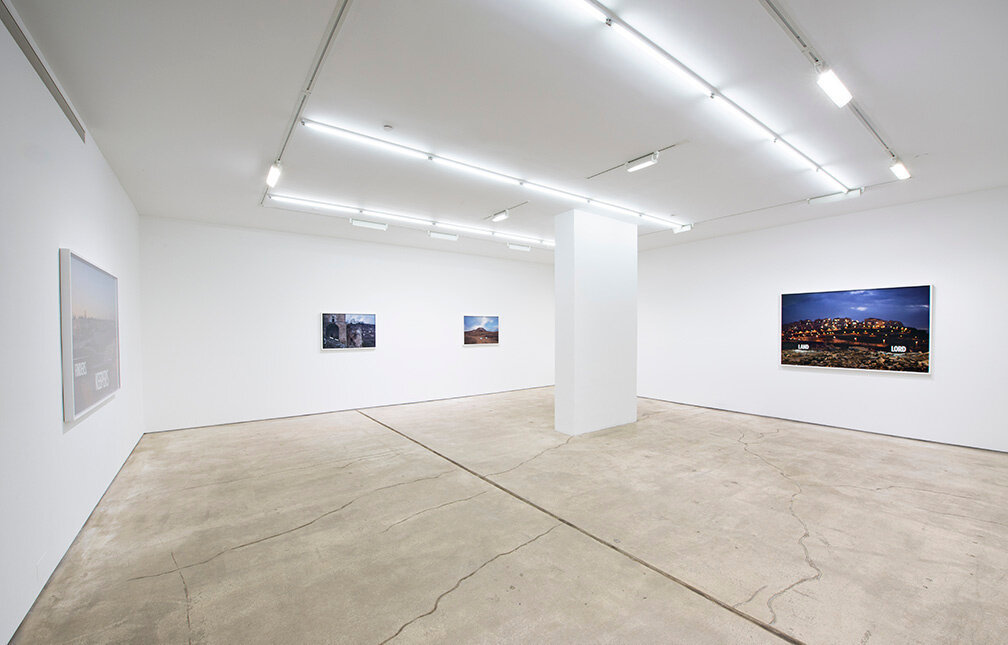 8/20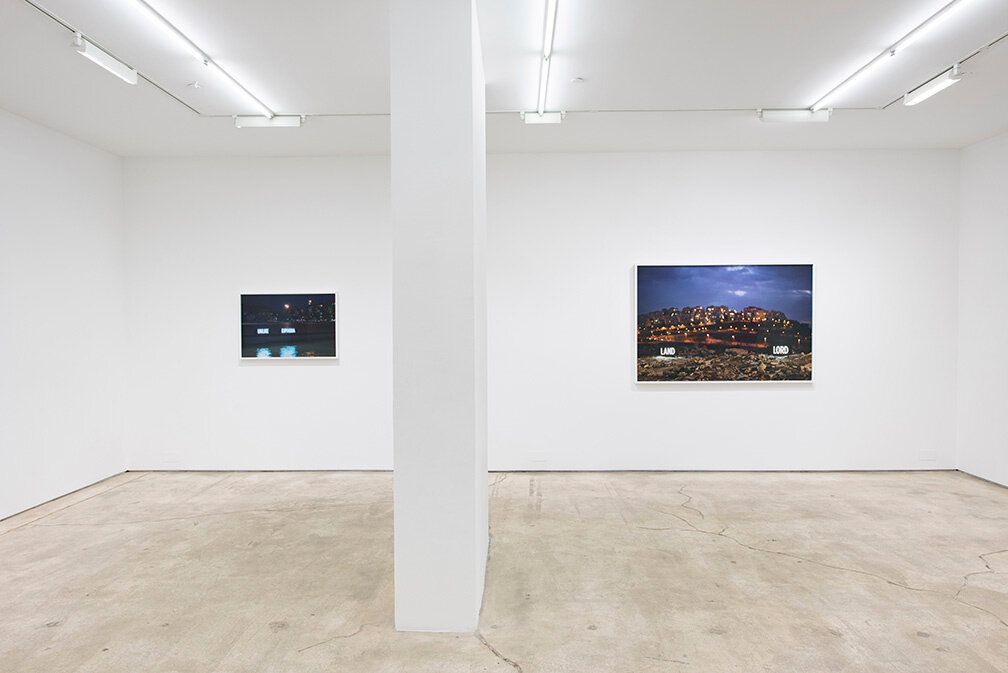 9/20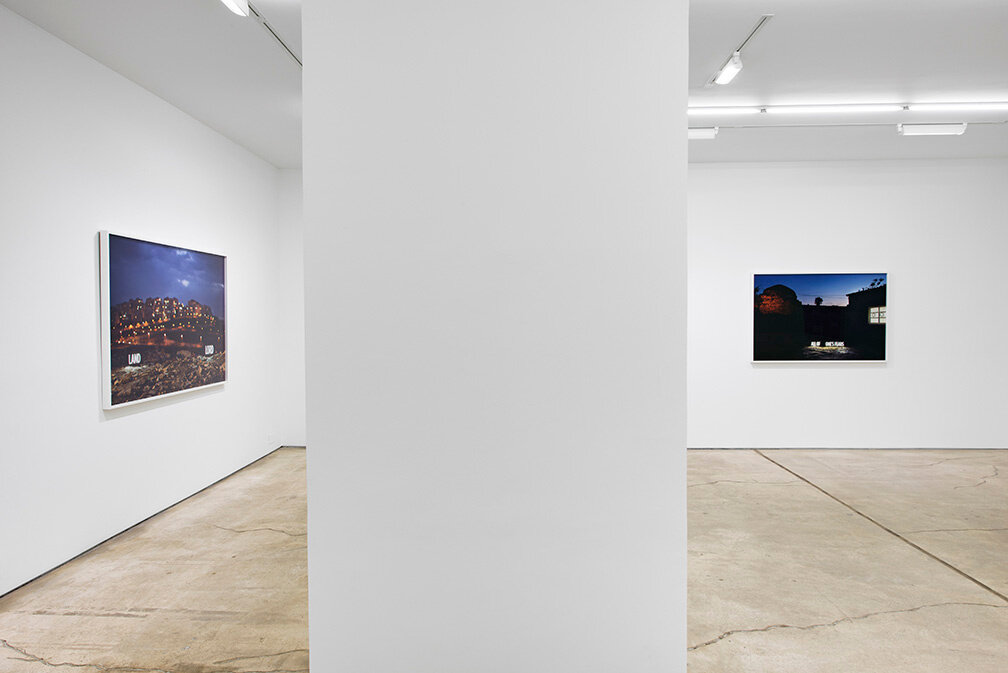 10/20

11/20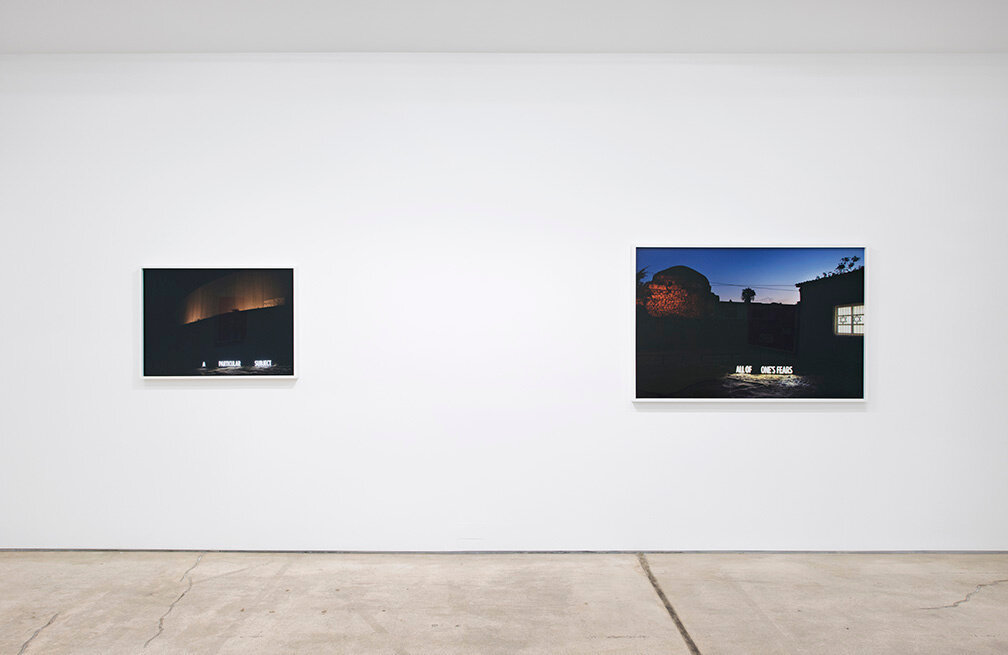 12/20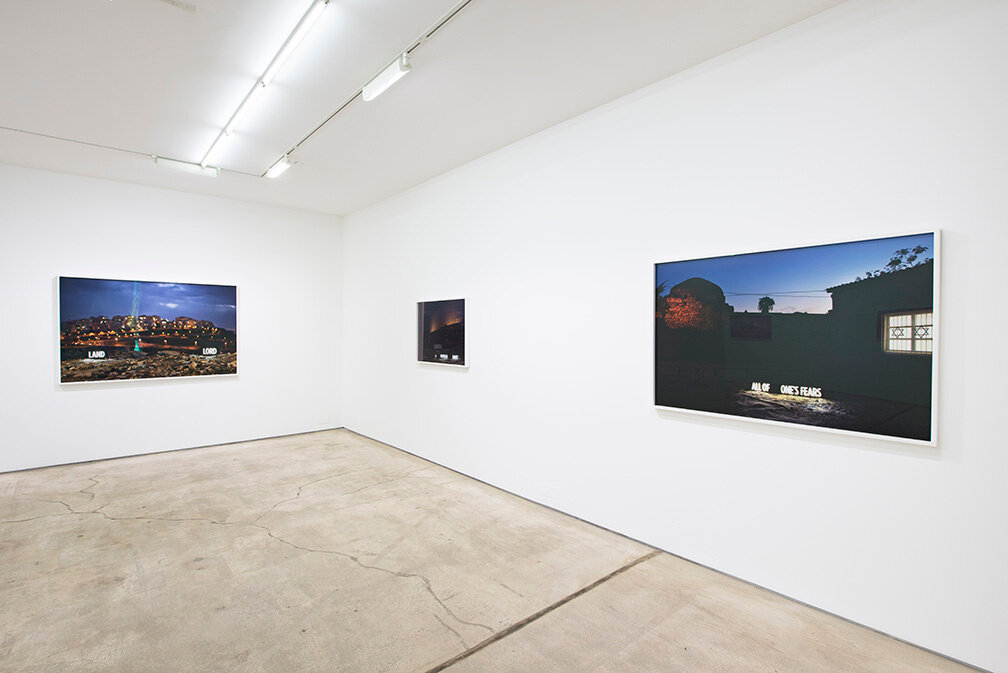 13/20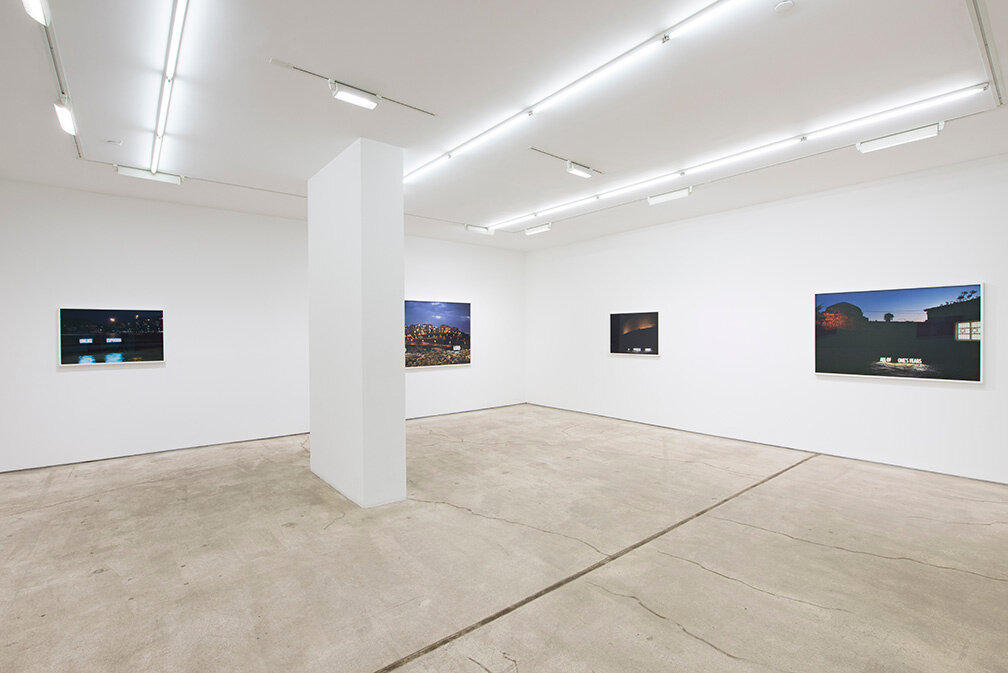 14/20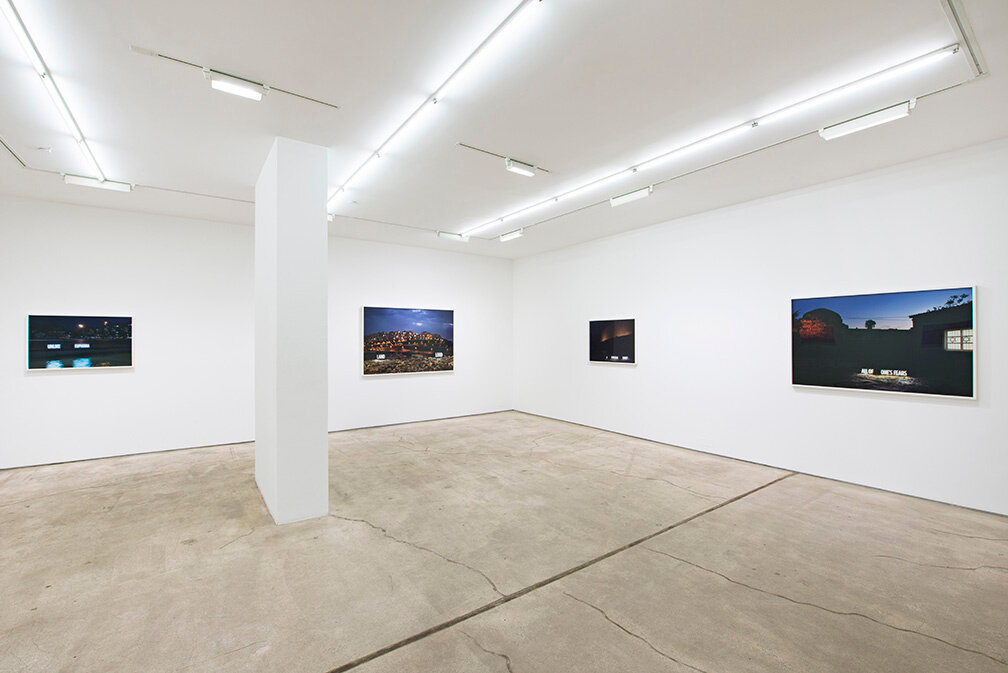 15/20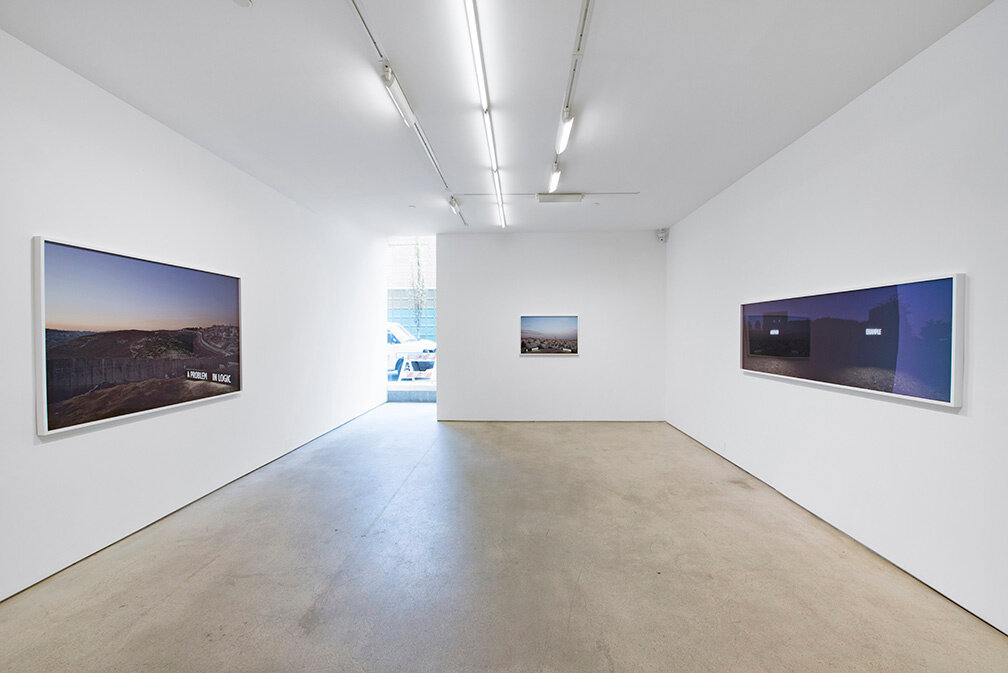 16/20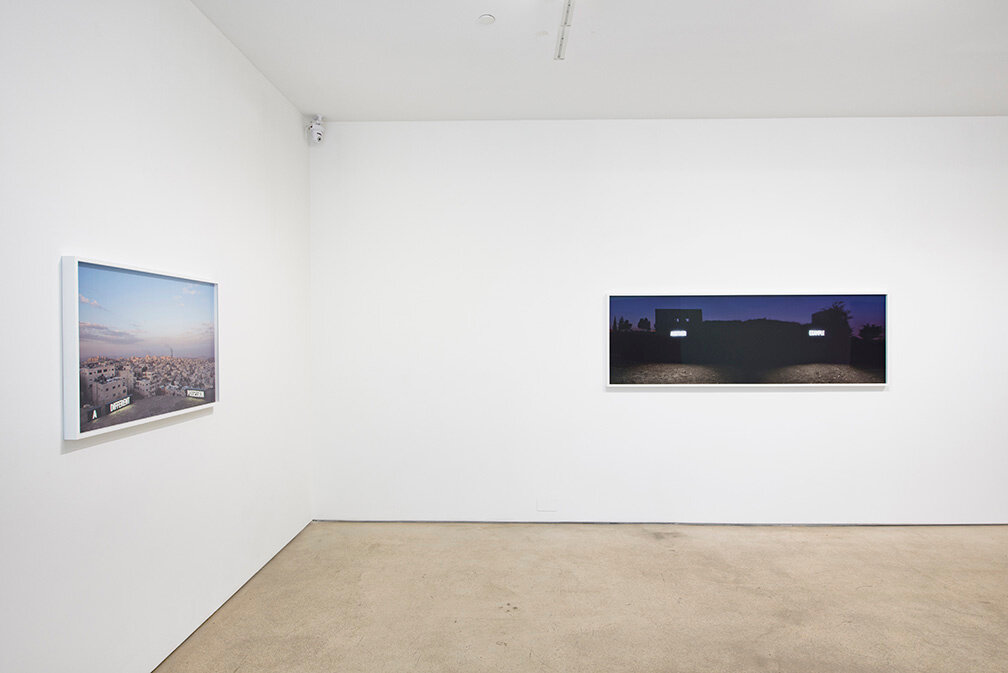 17/20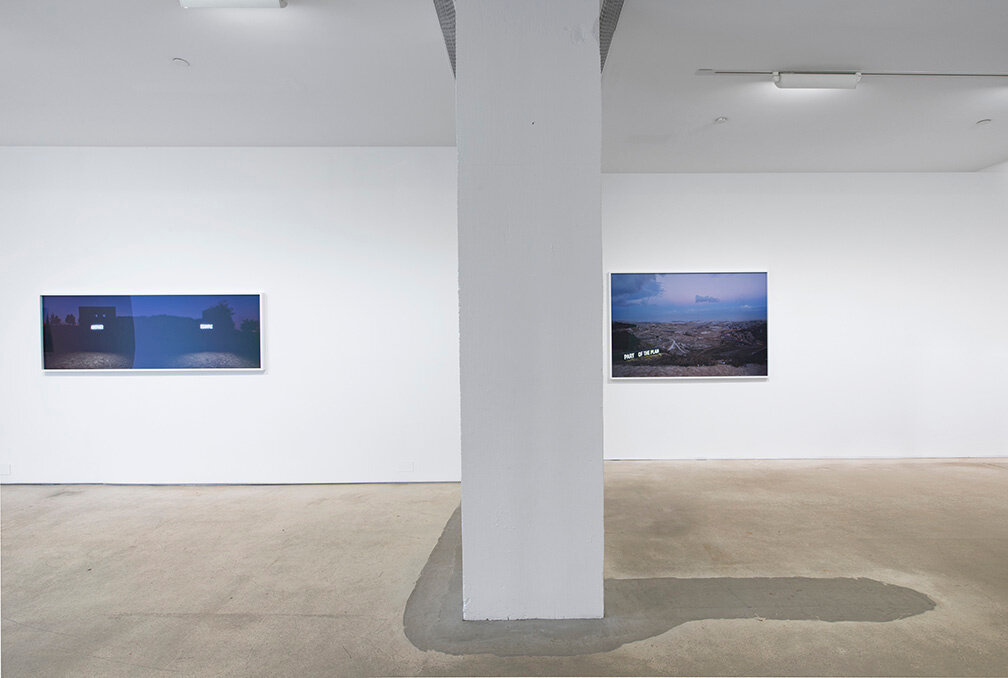 18/20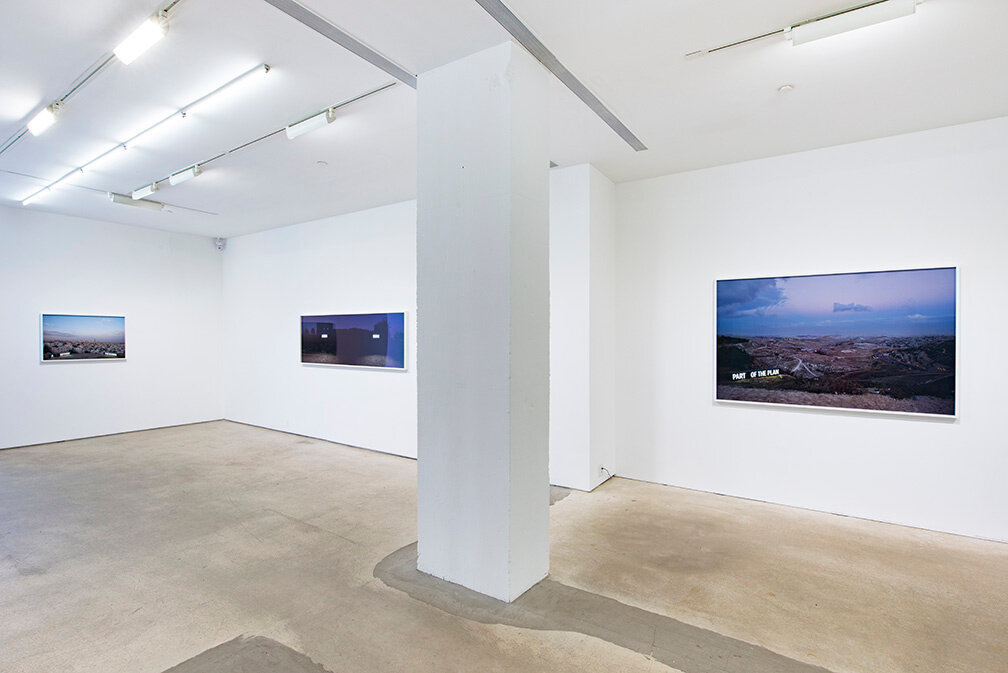 19/20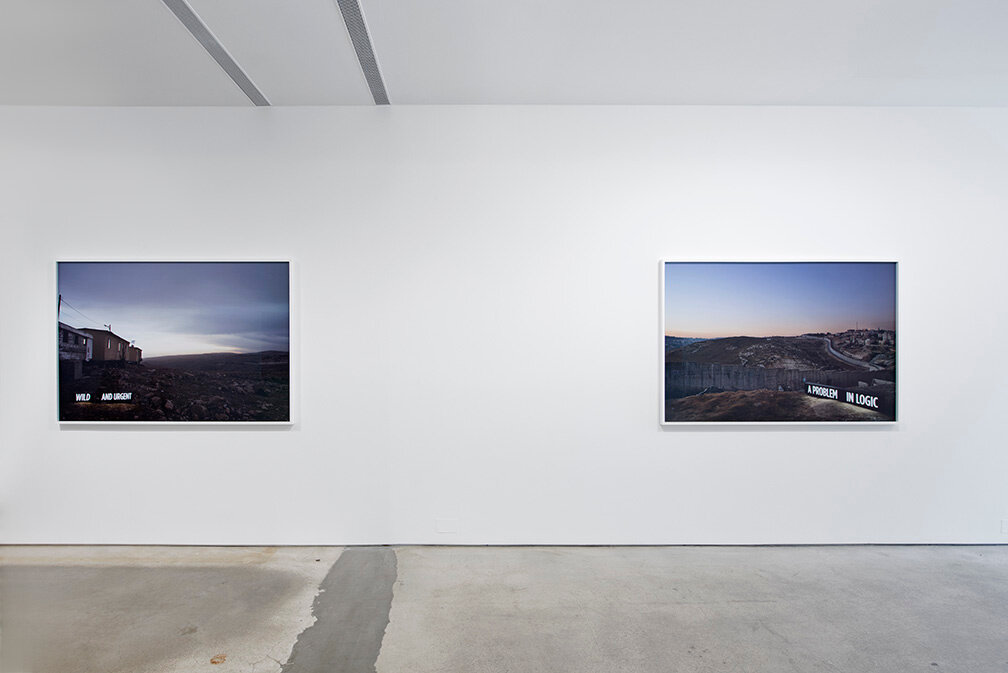 20/20
Dates
Apr 28 – Jun 04, 2016
Press Release
SHIMON ATTIE
Facts on the Ground
April 28 - June 4, 2016
524 West 24th Street

Opening reception: Thursday, April 28th, from 6 – 8 PM at 524 West 24th Street.
Jack Shainman Gallery is pleased to announce Shimon Attie's sixth solo exhibition at the gallery. Facts on the Ground features Attie's recent series of the same name which captures the artist's poetic interventions at meaningful public spaces across Israel and Palestine.
In 2014, Attie inserted approximately thirty custom light boxes of illuminated text into the contested landscape to produce site-specific installations staged specifically to be photographed. The glowing words both comment on the surrounding region and literally illuminate it, while additionally suggesting the inability of text and image to fully convey meaning.
Rich with ambiguity, the phrases—some culled from the history of Zionism, others artistic distillations—resist interpretation, while pointing to some of the psychological, cultural, and political anxieties at stake in present day Israel and Palestine. Conceptually layered and visually arresting, these immersive images offer opportunities for reflection, while raising as many questions as they answer.
Attie was born in Los Angeles in 1957, received his B.A. from the University of California in 1980 and M.F.A from San Francisco State. Attie currently lives and works in New York. He has received numerous honors, including fellowships from the John Simon Guggenheim Memorial Foundation (2008-2009), The Radcliffe Institute at Harvard University (2006), and the Pollack-Krasner Foundation (2006, 1998), and awards such as the Lee Krasner Lifetime Achievement Award in Art (2013), a Cultural Lifetime Achievement Award in Visual Arts from the National Foundation for Jewish Culture (2005), and the Prix de Rome (2001-2002).
Public collections holding Attie's work include the Museum of Modern Art, New York; Centre George Pompidou, Paris; International Center for Photography, New York; Los Angeles County Museum of Art; The Jewish Museum, New York; Museum of Fine Arts, Houston; San Francisco Museum of Modern Art; and the National Gallery of Art, Washington, D.C., among others. Attie is currently working on The Leave-Taking, a film made in collaboration with Syrian refugees who have recently arrived in Europe. In April 2017, he will be featured as part of the Saint Louis Art Museum's series, Currents, which will showcase a new project.
A catalogue accompanying Facts on the Ground will be released to coincide with the exhibition's opening. The monograph features 22 full-page color plates, an introduction by Mieke Bal, an essay by art historian Gannit Ankori and architect/artist Samir Srouji, and a poem by Maureen N. McLane.
On Tuesday, May 10th at 5:30pm, Attie will be in conversation at the New York Public Library with Maya Benton, Curator at the International Center of Photography, and Norman Kleeblatt, Chief Curator, The Jewish Museum. The program will be held at the Stephen A. Schwarzman Building, Celeste Auditorium, and is free and open to the public.
Concurrently on view is a solo exhibition of the work of Radcliffe Bailey at 513 West 20th Street. Upcoming exhibitions include A Change of Place: Four Solo Exhibitions, featuring work by Pierre Dorion, Hayv Kahraman, Richard Mosse, and Garnett Puett and opening at The School in Kinderhook on May 22nd.
Gallery hours are Tuesday through Saturday from 10am to 6pm. For additional information and photographic material please contact the gallery at info@jackshainman.com.