Hayv Kahraman
Biography
Hayv Kahraman (b. Baghdad, Iraq; lives and works in Los Angeles, CA) is known for her multifaceted practice, which encompasses painting, performance, and sculpture. Her work addresses radicalized gender and body politics, migrant consciousness, and the marginal spaces of diasporic life, drawing from her personal history as an Iraqi émigré first to Europe and then the United States. Kahraman's canvases feature female figures that she describes as extensions of her own body; however, these women are not meant to exist as self-portraits. Rather, Kahraman views the figures as embodiments of a collective experience and reflections of the brown body indoctrinated into whiteness, representative of her effort to challenge the colonial legacy and dismantle European ideals. The struggle of displacement is further amplified through the disfigurement and violation that often afflicts her subjects. Kahraman associates her subjects' violent detachment from their limbs as a metaphor of the psyche of refugees and their sense of detachment from the homelands they have left behind.
Kahraman's work is ultimately a reflection on Othering as a method of dehumanization and erasure, as she examines the gap between the immigrant gendered subject and its perception by the white, hetero-patriarchal, normative same. Recent work presents the figure in extreme contortionist poses, displacing the female body from its prescriptive state and consequently revealing problematic layers of commodification, exoticization, and eroticism. Yet importantly, from this position of acute otherness, the body can become a site of confrontation, resistance, and liberation, rewritten as a site of decolonial healing and survival. Currently, Kahraman is exploring ideas of immunology and the militaristic, protective language used to describe our bodies and outside threats and its relationship to the rhetoric of immigration and our political discourse. 
While questions of diaspora and gender catalyze Kahraman's work, she continues to explore and shift her artistic style and techniques. Fascinated by geometry and systems of symmetry, Kahraman often incorporates mirroring and abstract patterns into her compositions. For instance, a graphic "Y" motif, which refers to the physical structure of an antibody protein, recurs throughout her recent Anti-Body series. 
Exhibitions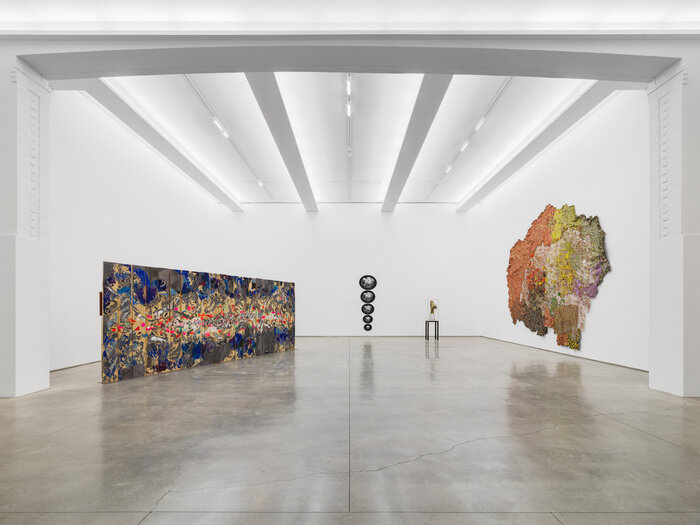 Stressed World
The School, Jun 05 – Dec 03, 2022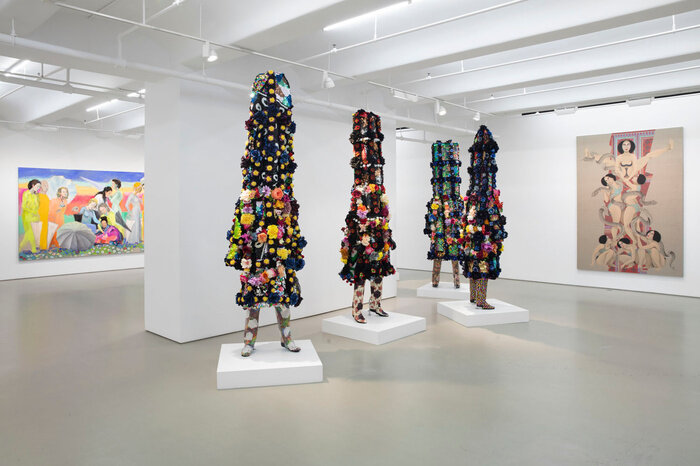 Anti/Body
20th Street, May 20 – Jul 02, 2021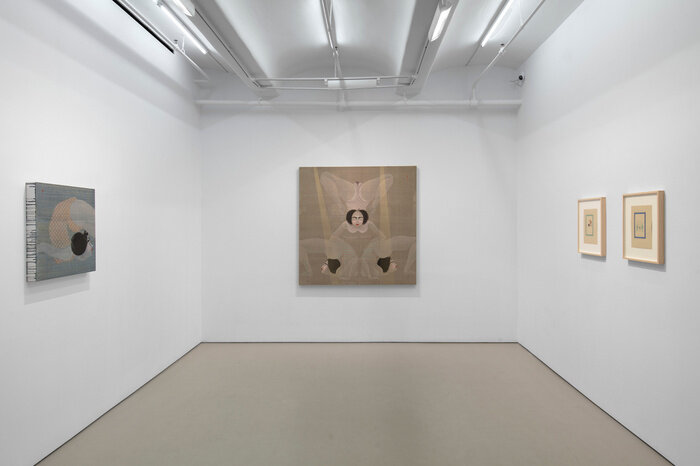 Hayv Kahraman: Not Quite Human
20th Street, Sep 05 – Oct 26, 2019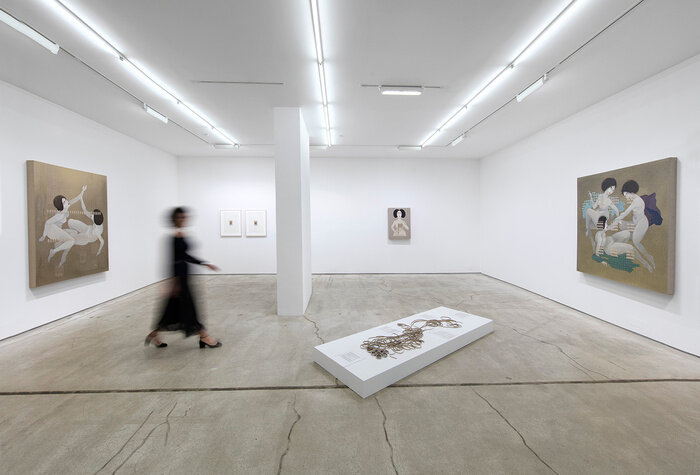 Hayv Kahraman: Re-Weaving Migrant Inscriptions
Oct 26 – Dec 20, 2017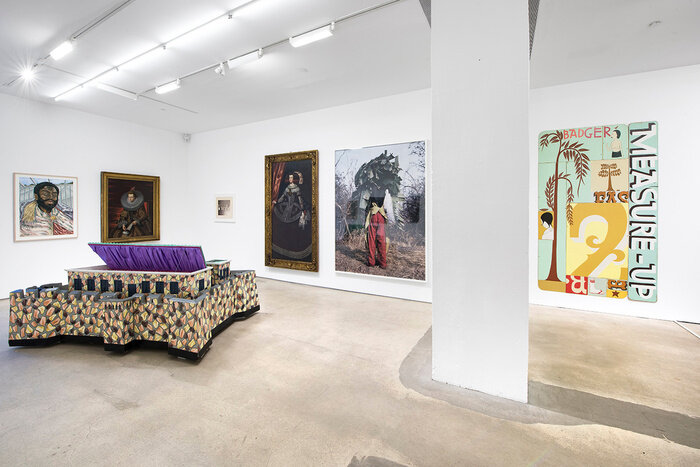 The Coffins of Paa Joe and the Pursuit of Happiness
Jun 08 – Aug 25, 2017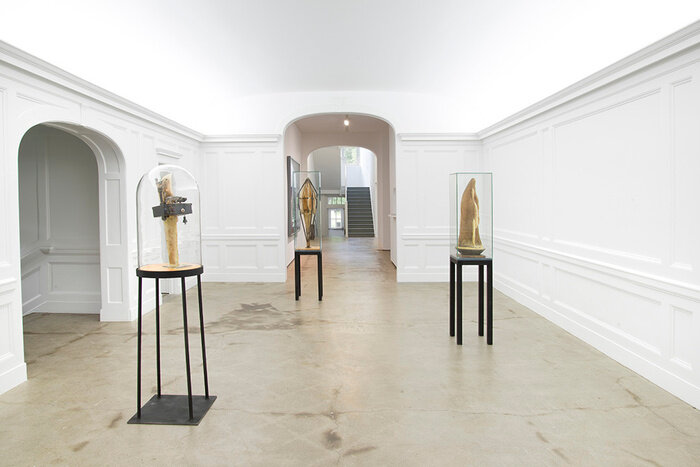 A Change Of Place: Four Solo Exhibitions
The School, May 22 – Oct 29, 2016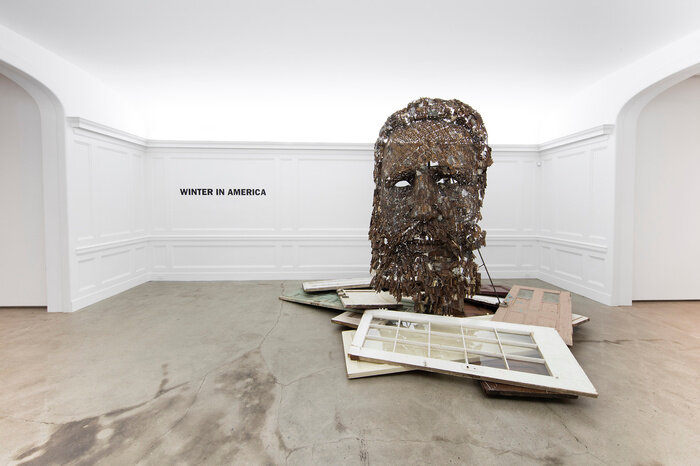 Winter In America
The School, Oct 17, 2015 – Mar 19, 2016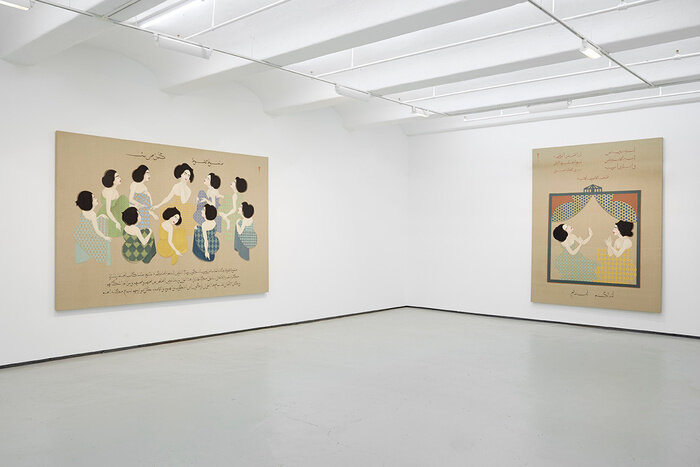 How Iraqi Are You?
20th Street, Feb 27 – Apr 04, 2015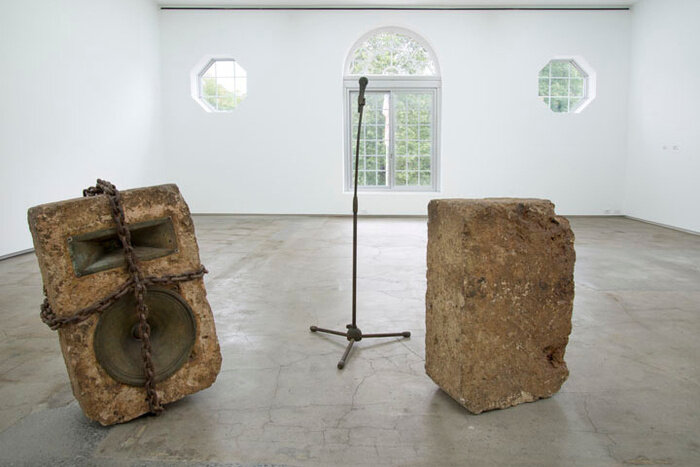 Mise En Scène
The School, Aug 01 – Dec 01, 2014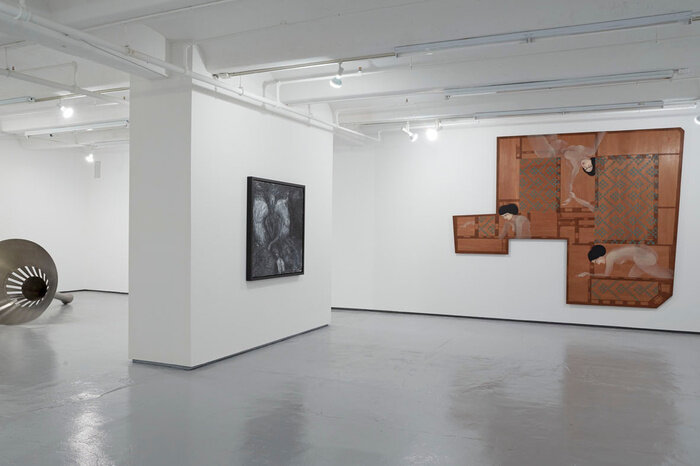 The Shape Of Things
20th Street, Jun 05 – Jul 25, 2014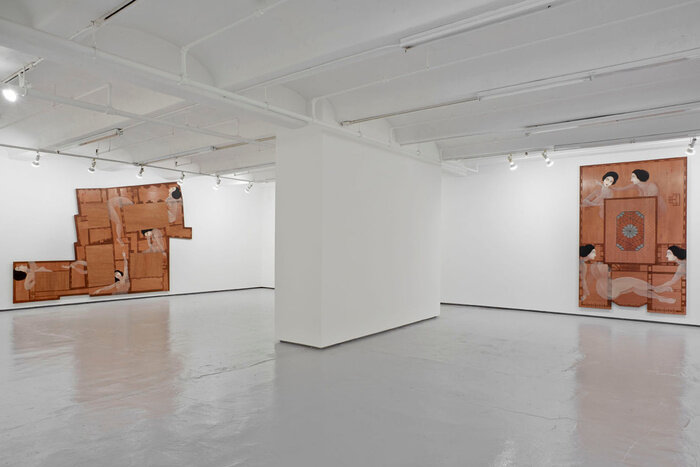 Let The Guest Be The Master
20th Street, Sep 10 – Oct 12, 2013