Let The Guest Be The Master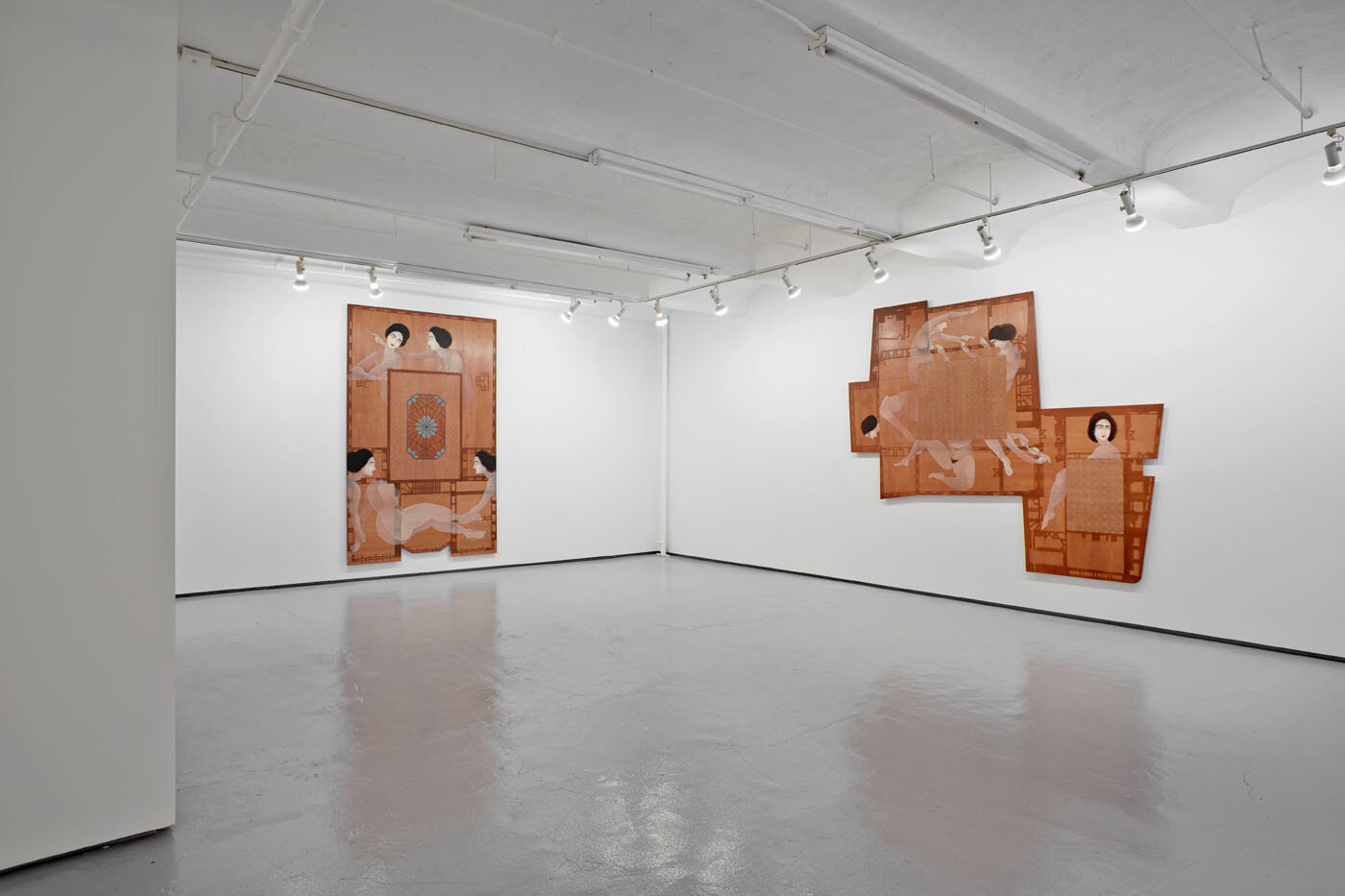 1/14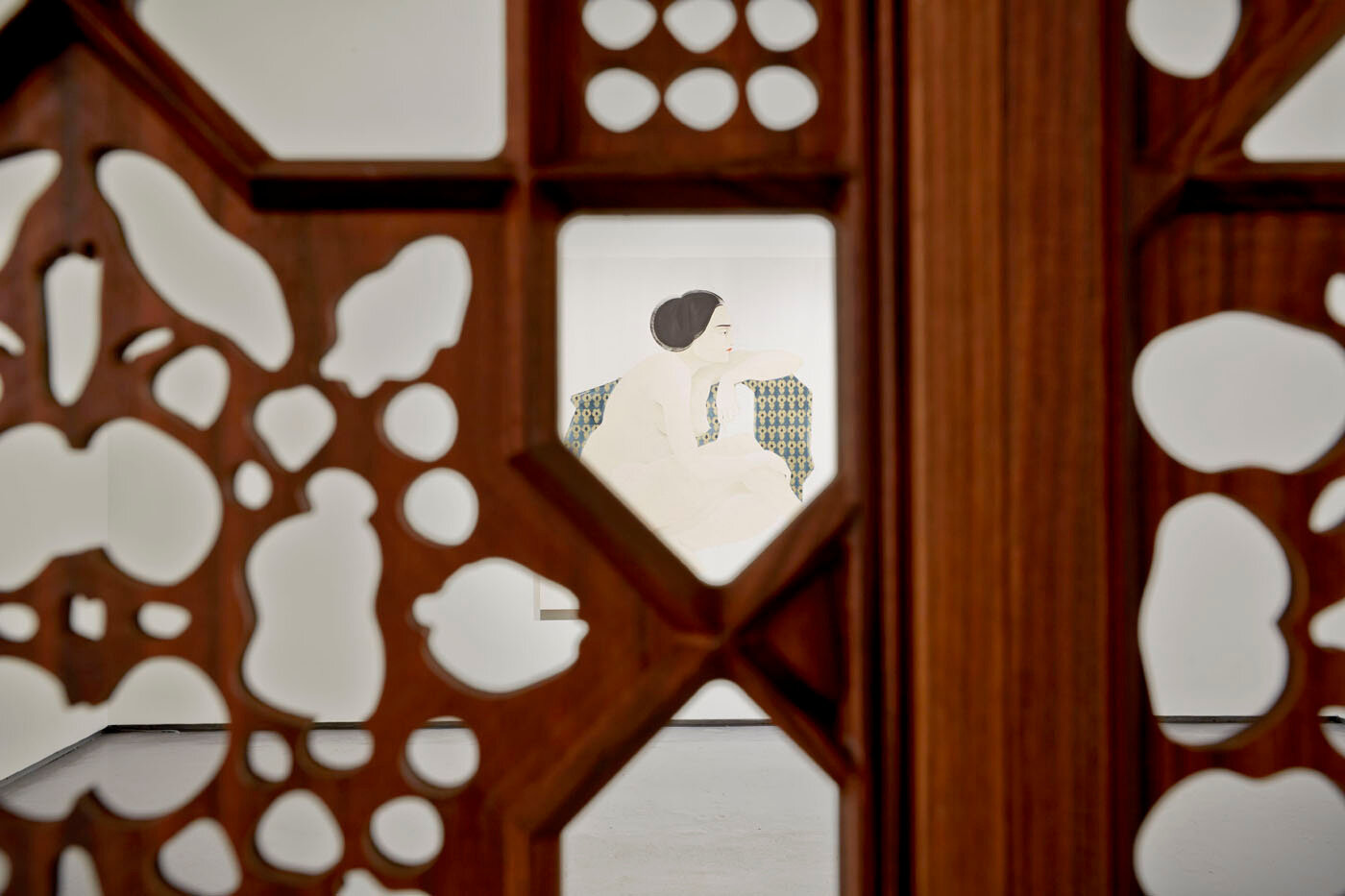 2/14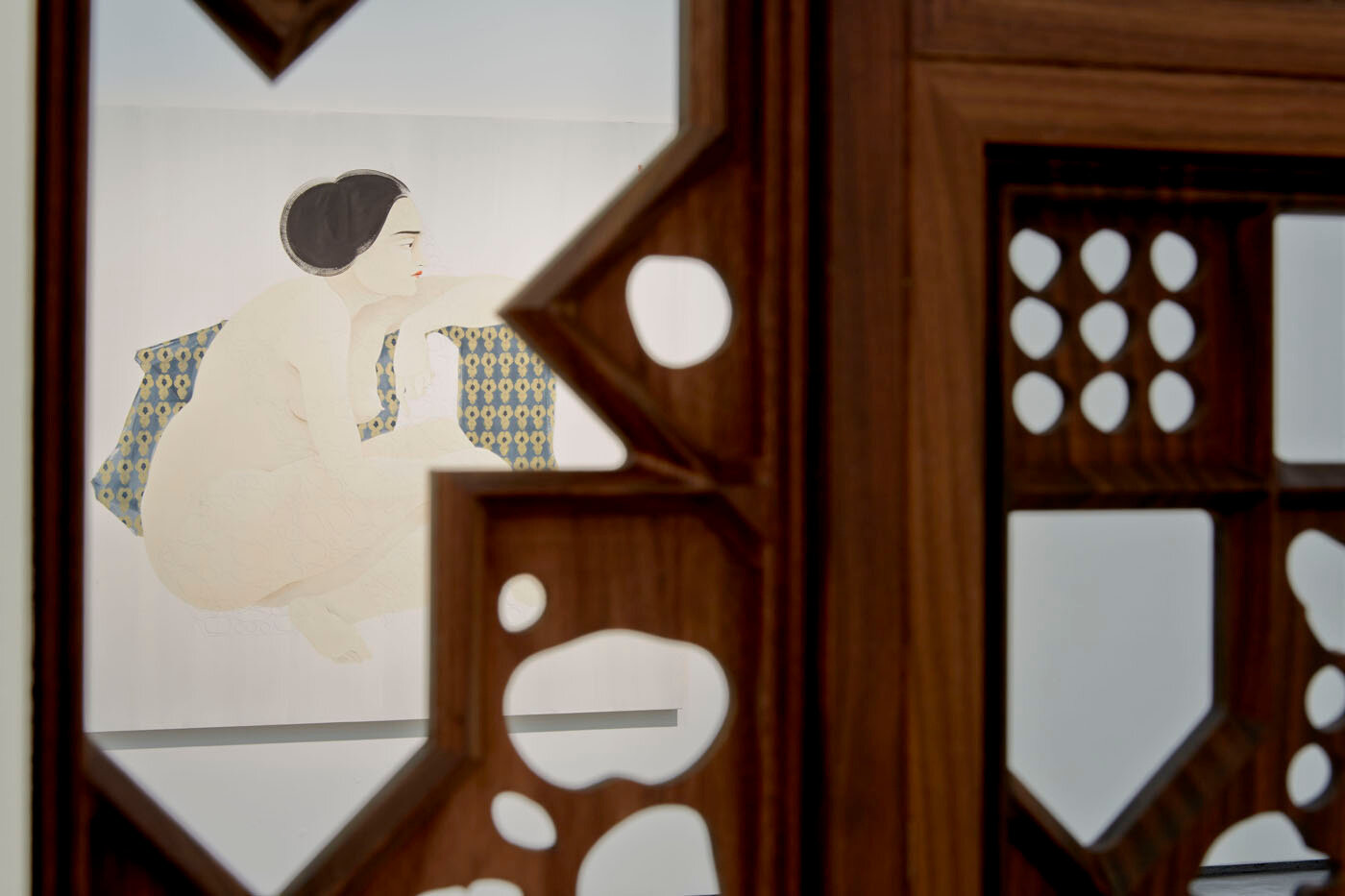 3/14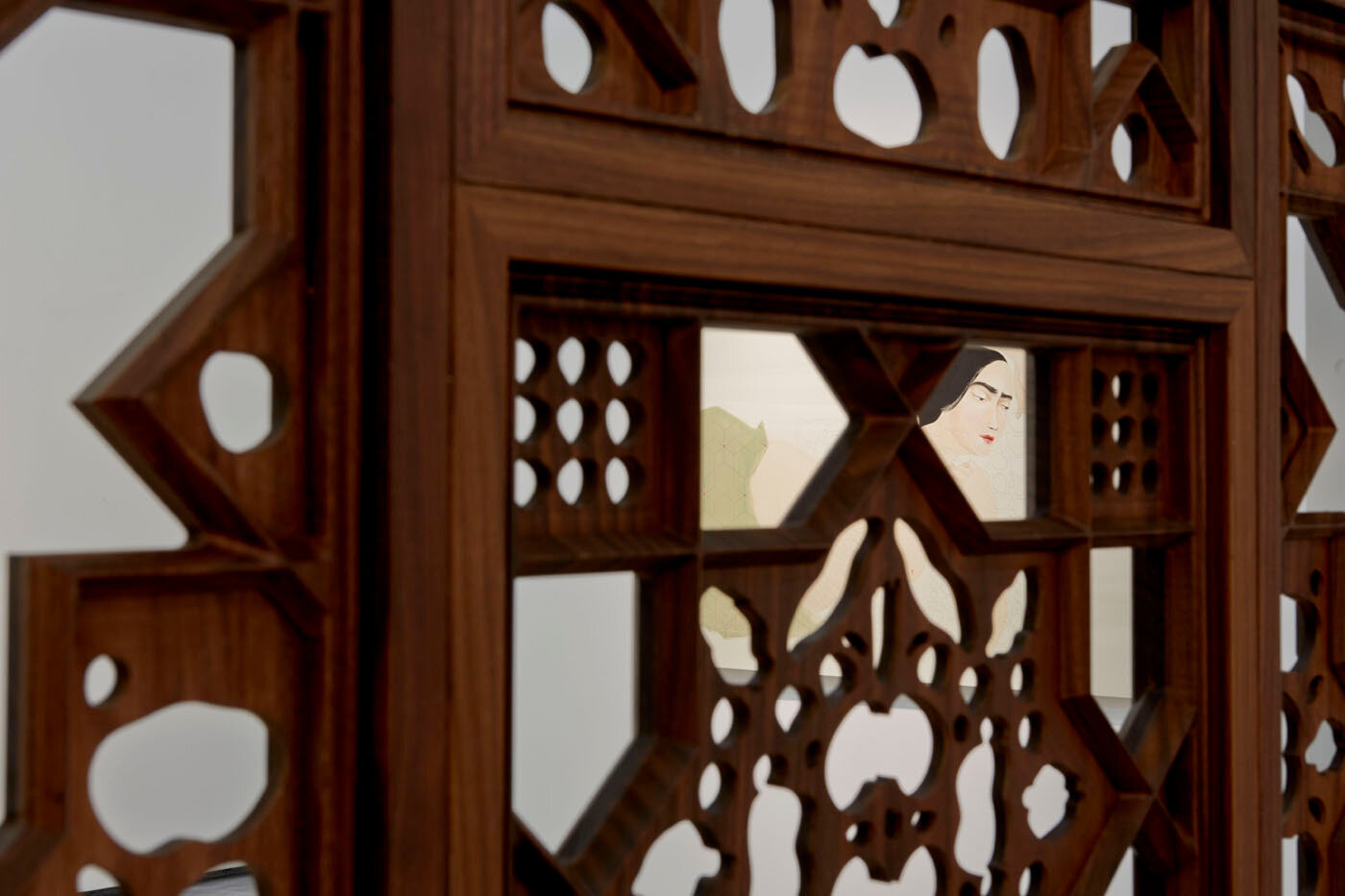 4/14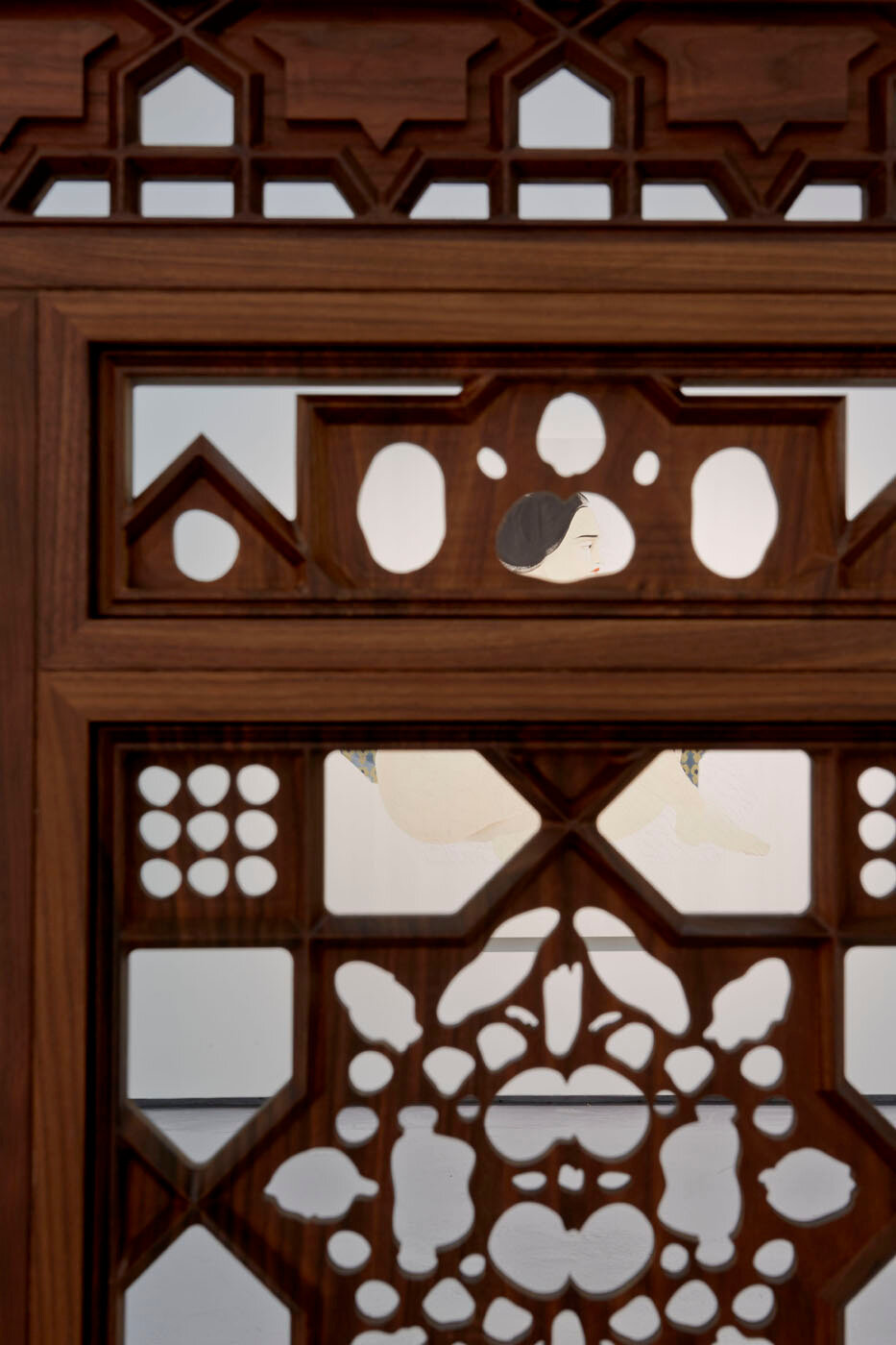 5/14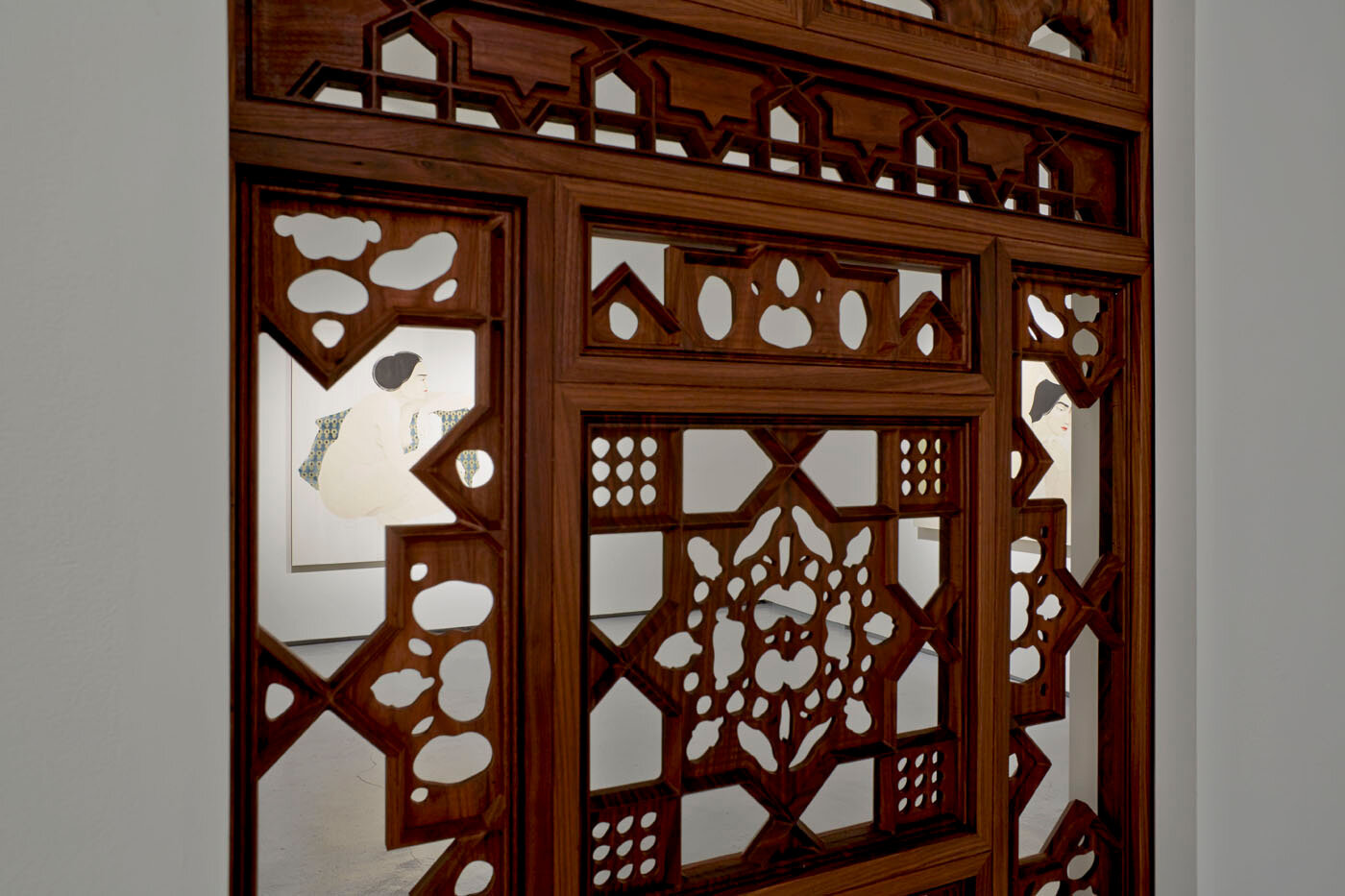 6/14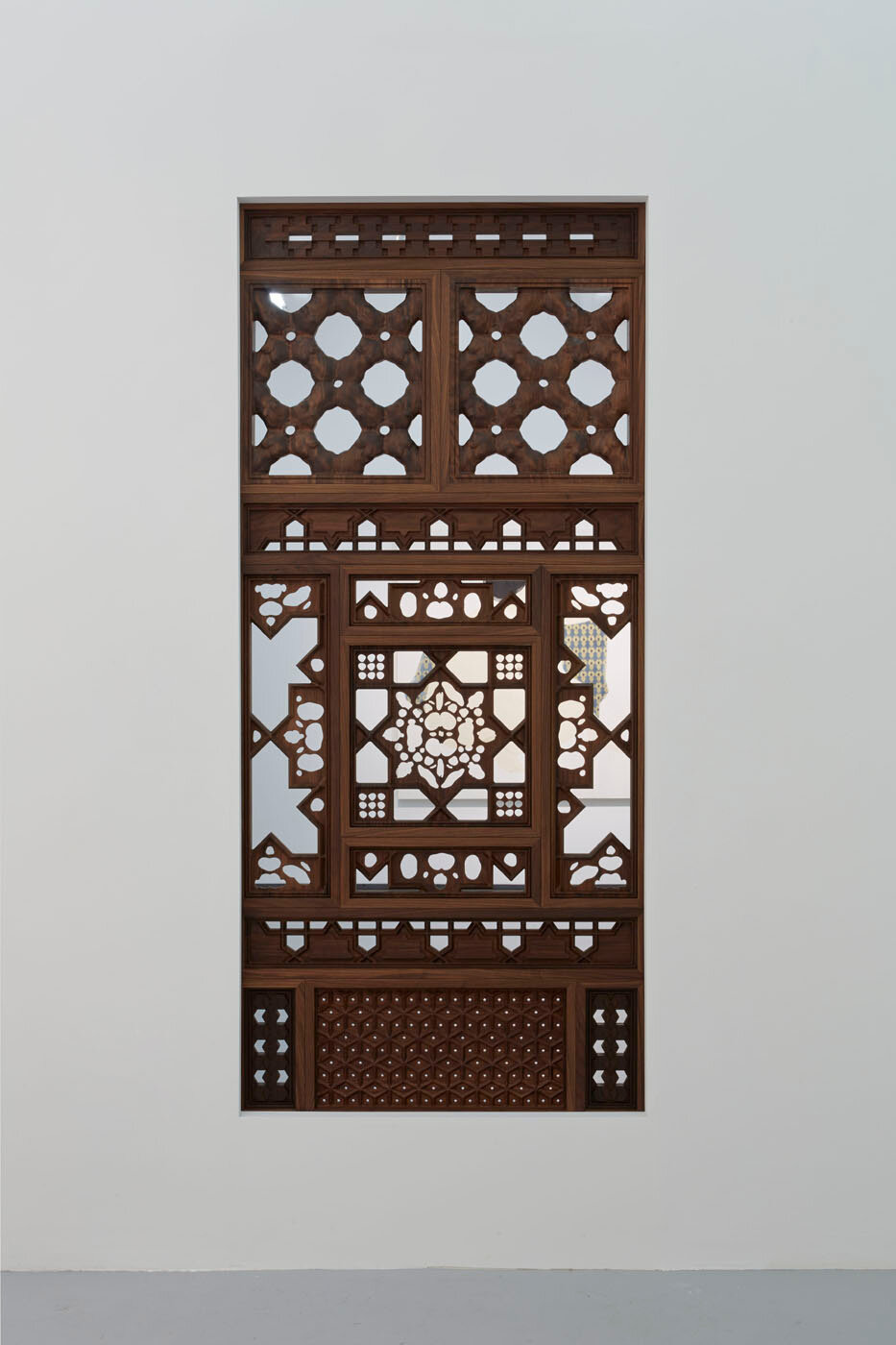 7/14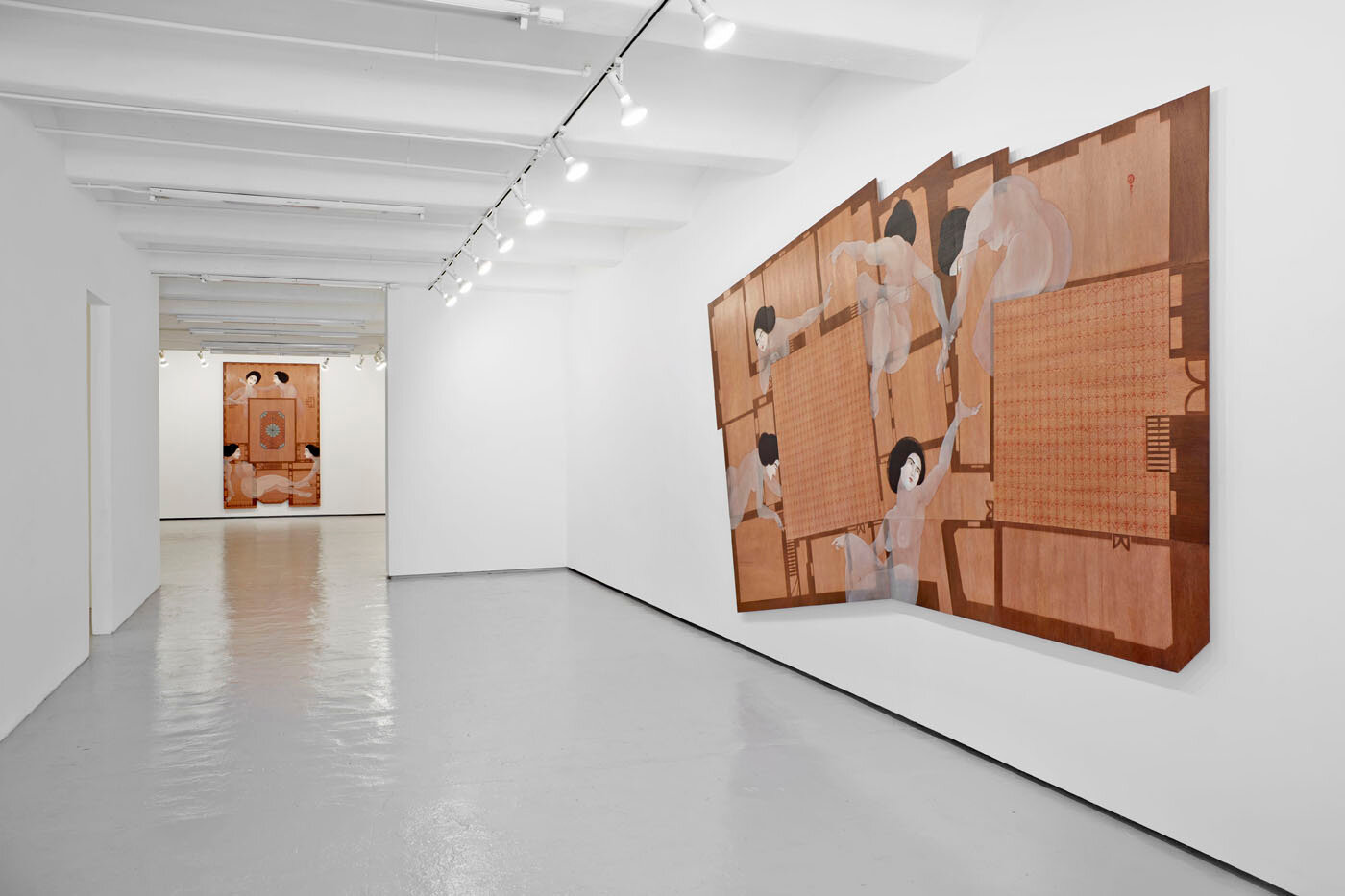 8/14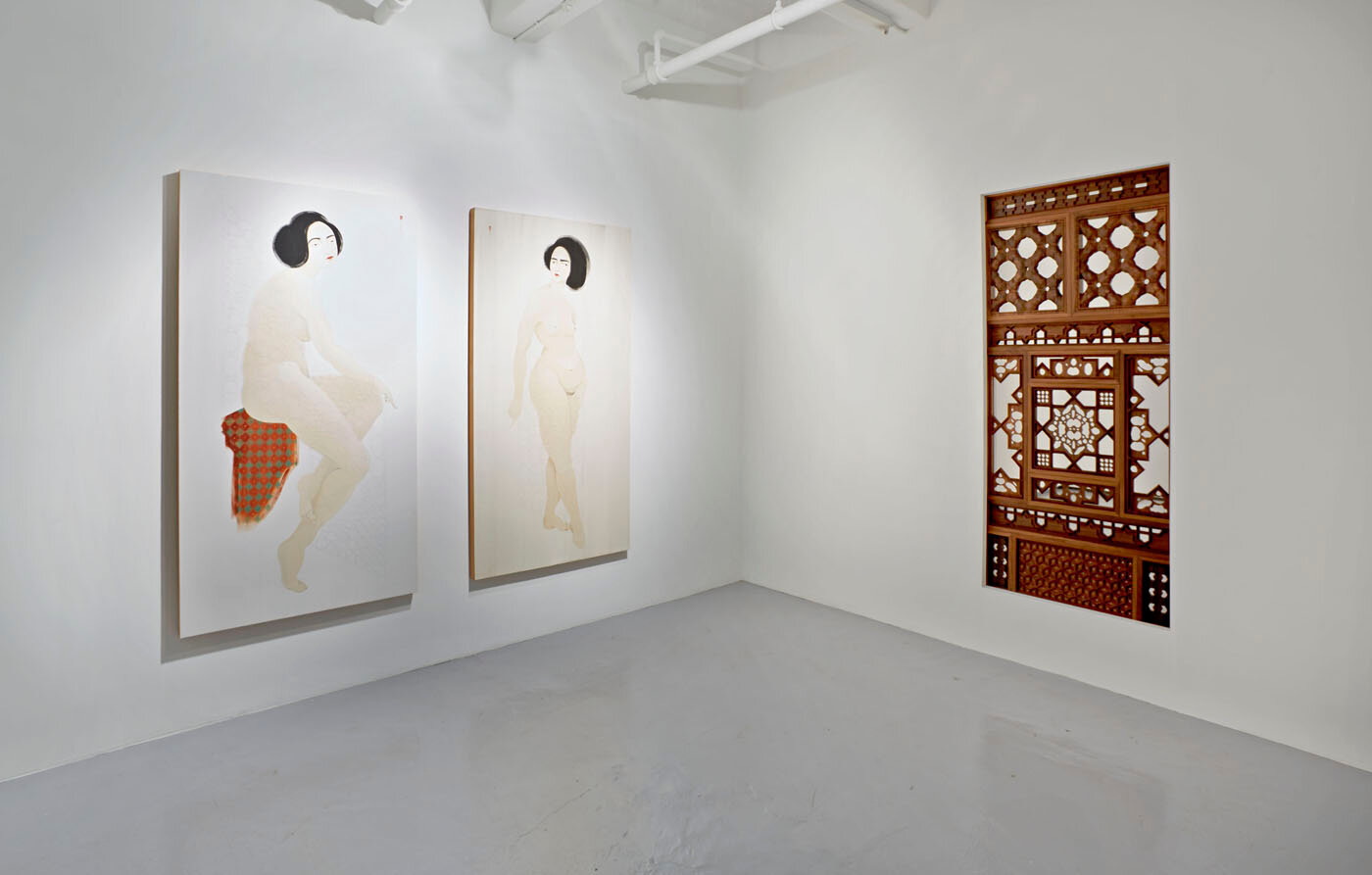 9/14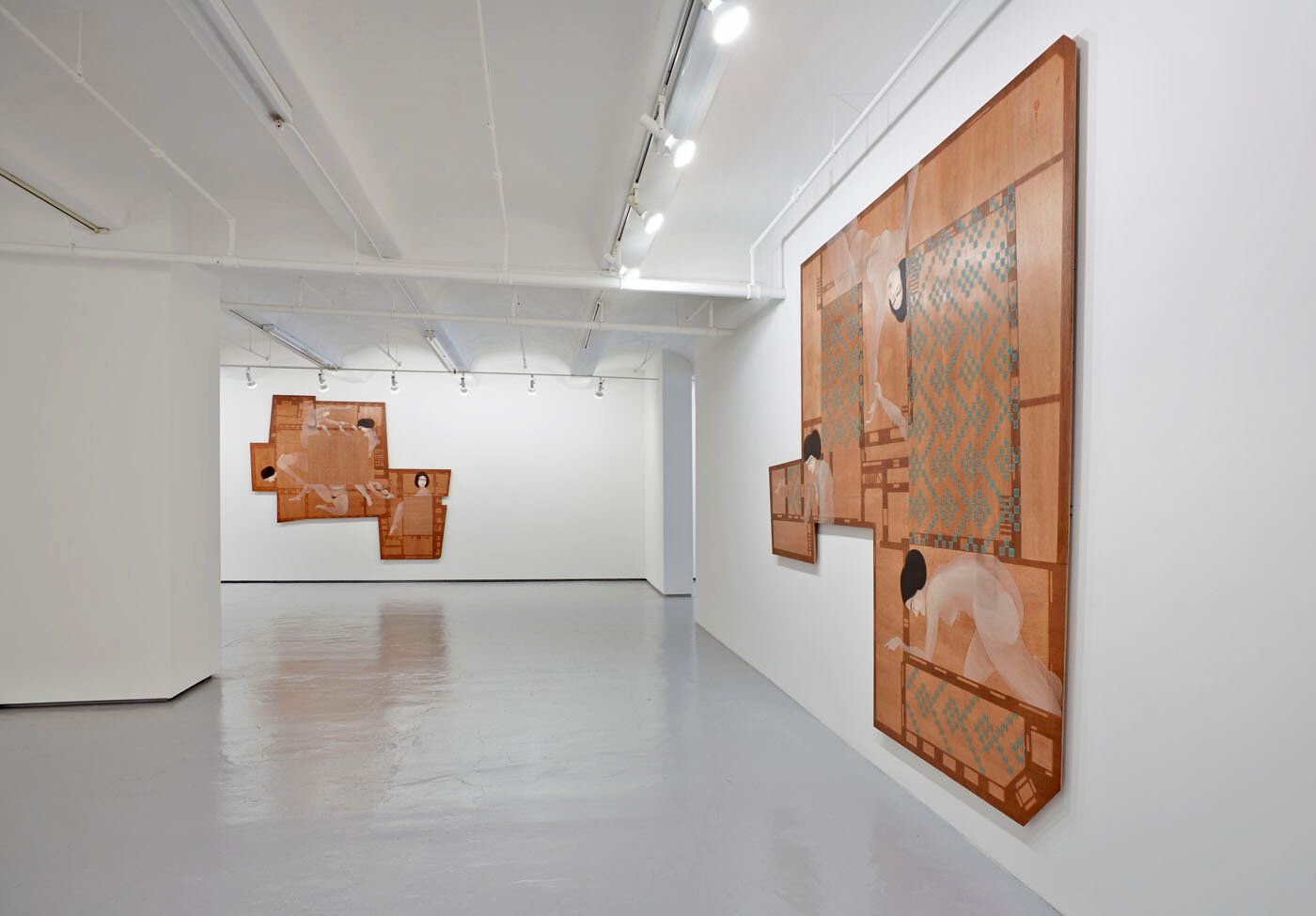 10/14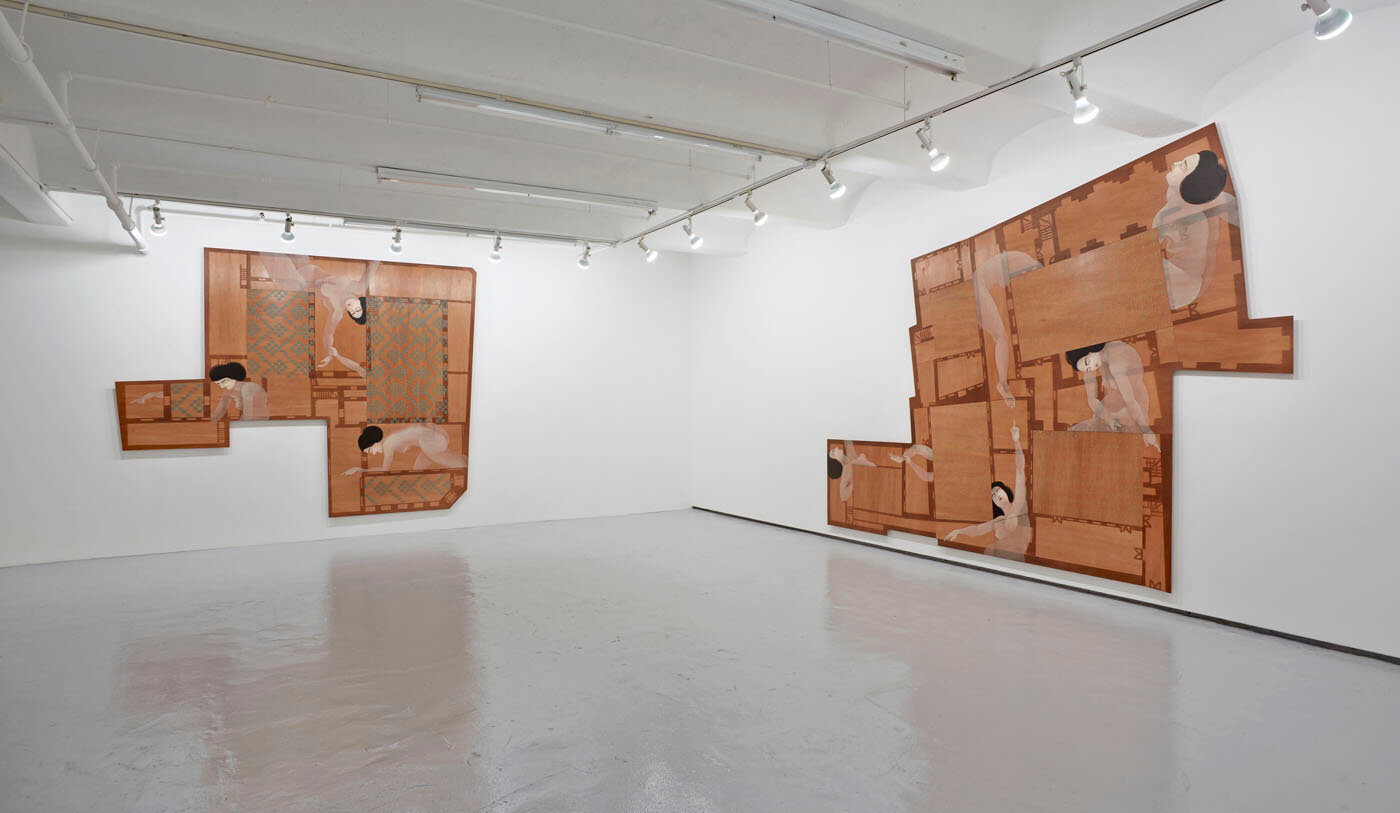 11/14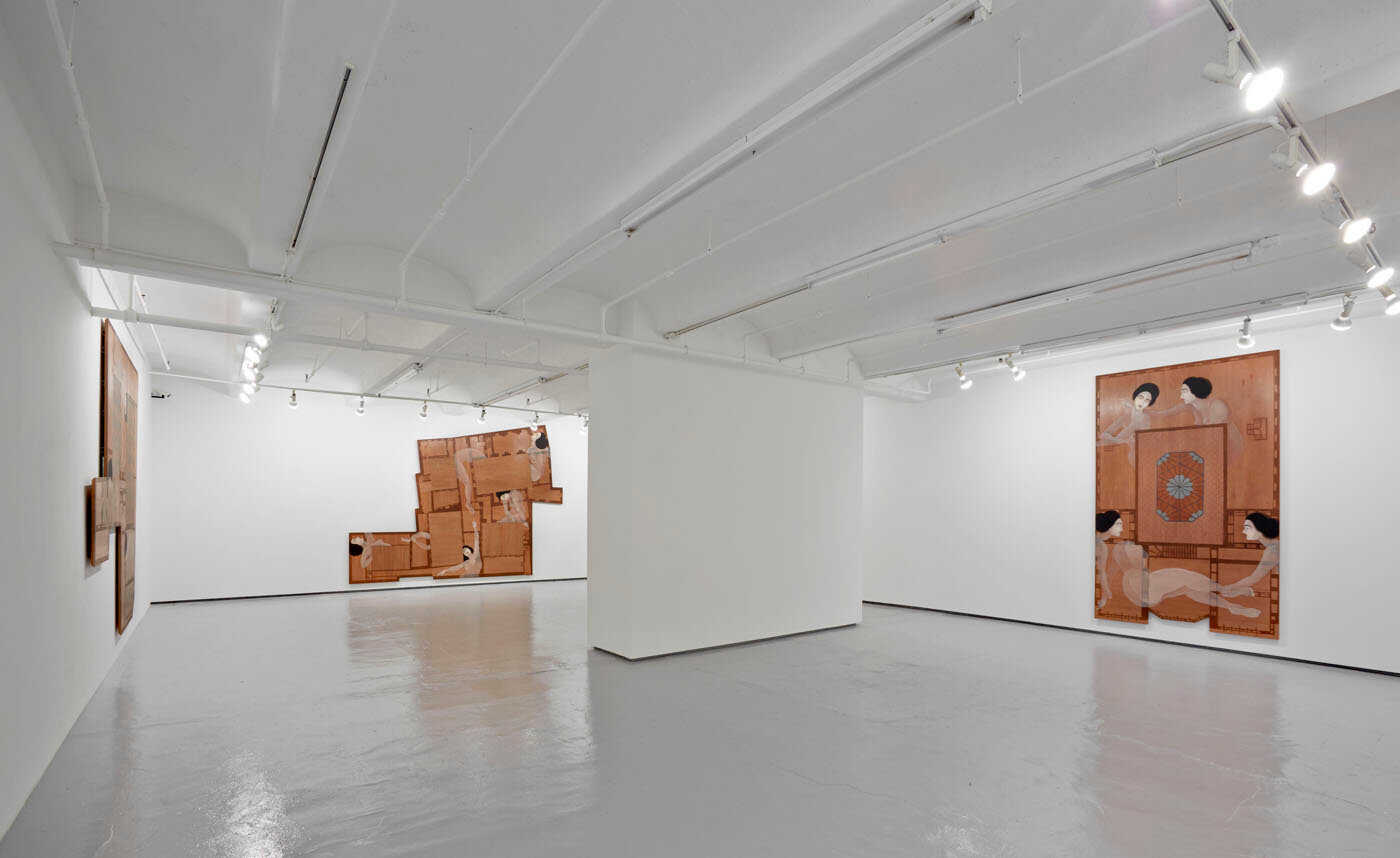 12/14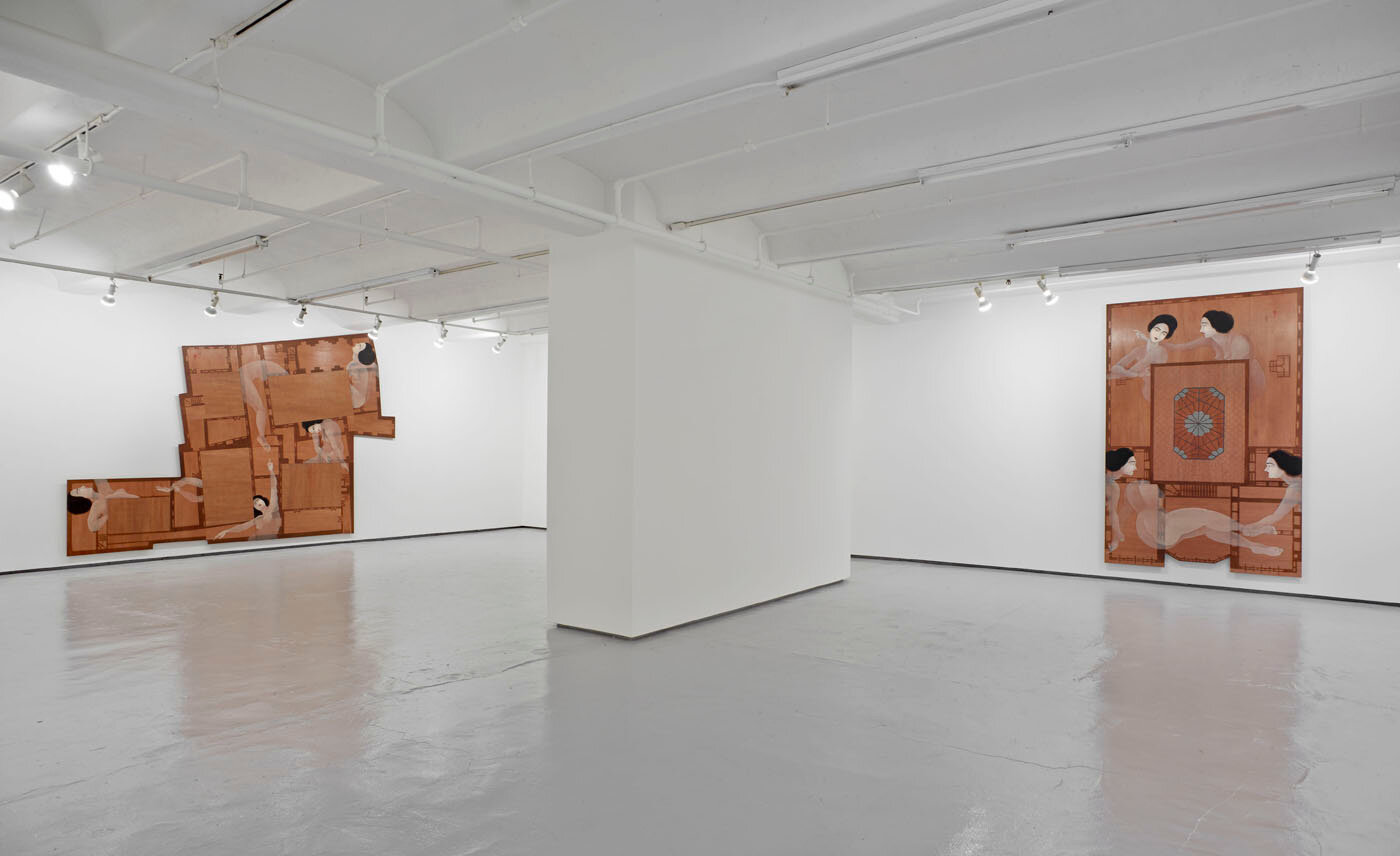 13/14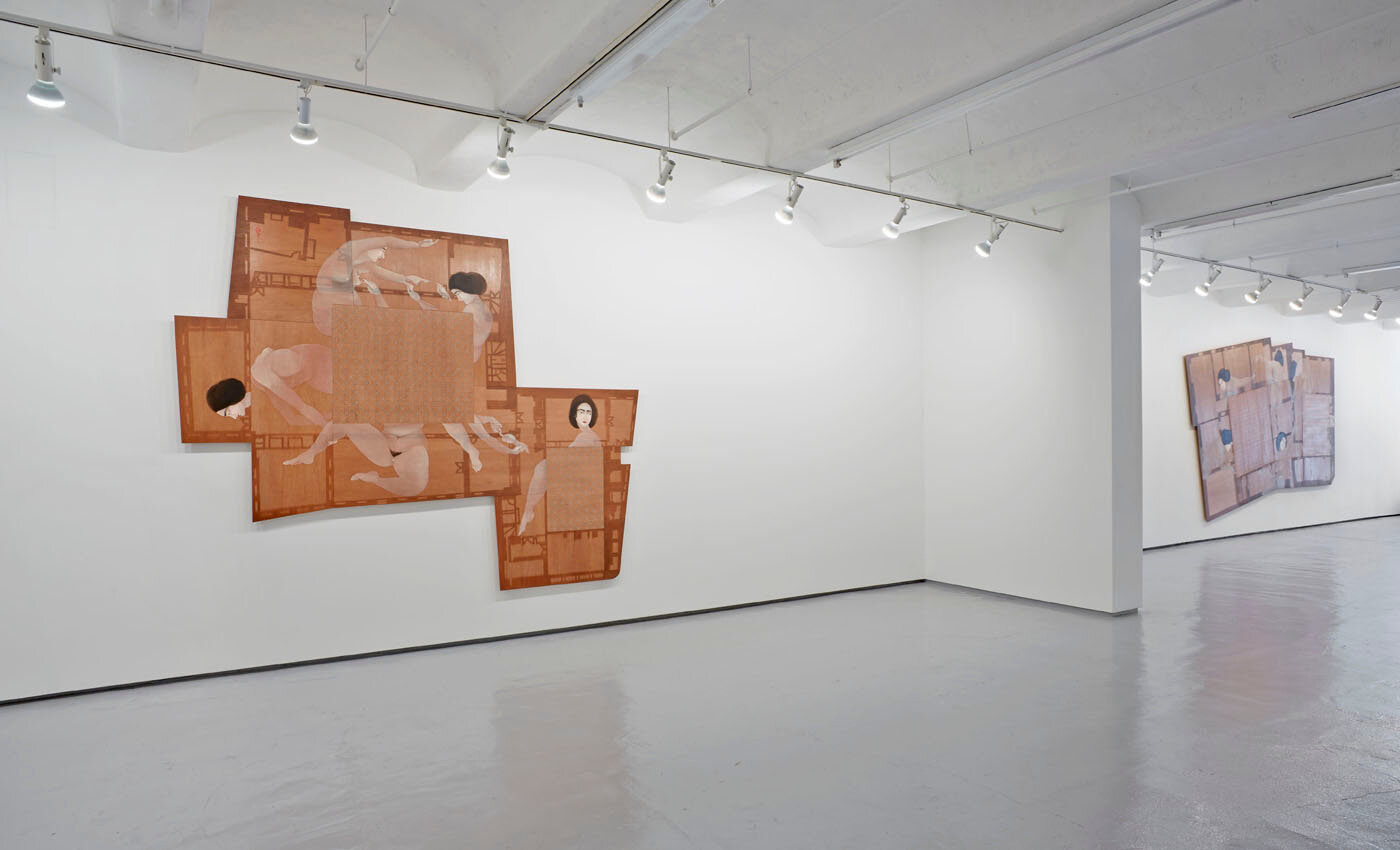 14/14
Dates
Sep 10 – Oct 12, 2013
Location
513 West 20th Street New York, NY 10011
Press Release
HAYV KAHRAMAN
Let The Guest Be The Master

September 10 – October 12, 2013


Opening reception for the exhibition: Tuesday, September 10th, from 5 – 8 PM at 513 West 20th Street.
Jack Shainman Gallery is pleased to announce Hayv Kahraman's first solo exhibition at the gallery, Let the Guest Be the Master, including large-scale paintings on wood panel based on floor plans of houses in Baghdad, paintings on paper and a sculptural element. The exhibition explores private and public spaces through the lens of the disenfranchised, specifically women and immigrants. The following is an excerpt from a text written by Walter D. Mignolo on the occasion of this exhibition:

Behind the exhibit Let the Guest Be the Masteris a dramatic personal and collective history that Hayv Kahraman has narrated in several of her previous artistic works. Kahraman's personal story takes us through her passion for geometry, space, time and the body. It also takes us through the memories of her ten years living in Iraq, whose destiny has oscillated between the totalitarianism of Saddam Hussein and the tragedy of US imperial intervention. Kahraman's anguish and her anger are nourished by the suffering of people in Iraq as is expressed through the women in her paintings.
Kahraman's artistic work is channeled through four trajectories. One is the visual originality of colors and shapes that fill her paintings. Another is her familiarity with Japanese, Persian, Arab and European Renaissance visual imagery. The third is a fascination with Western art history, geometry and medicine. The last trajectory injects her work with a force that transcends the former: her familiarity with non-Western visual cultures and memories inscribed in her own body. Kahraman's artwork enacts a shift that is at once geo-cultural and body-political.
Her paintings bring the past into the present, the silent into the audible, the invisible into the visible, and by so doing not only is she is reducing Kant's aesthetic regulations and Botticelli's paradigmatic Renaissance women to size but also revealing, through them, the regional scope of these Western standards. Both, philosophical aesthetics and Renaissance women are fictional entities regulating taste and projecting regional geniuses to universality.
Migrant consciousness feeds Kahraman's visual and verbal imagery. As a migrant you do not just cross borders: you dwell in the border always….In the immigrant land, you are a foreigner. In the land from where you migrated, you are no longer like your people. The migrant consciousness that Kahraman's work embodies is similar to what W.E.B Dubois named 'double consciousness': how can one be 'Black' and 'American' at the same time. 'Blackness' did not have the same status as 'American'.
Kahraman's brown-skinned nude women blend with the brown of the wood, proudly stamping part of the global imagery that the Renaissance scholars described as the outside regions (today underdeveloped, emerging or rough states),and people that had to be brought into civilization and modernity. With Kahraman's work we no longer need to be saved, to be civilized or to be brought into the fiction of Western modernity and its aftermaths.
Hayv Kahraman, born in Baghdad, Iraq, currently lives and works in San Francisco.Her work is included in worldwide exhibitions including Echoes: Islamic Art and Contemporary Artists, Nelson-Atkins Museum, Kansas City; The Jameel Prize 2011 – Shortlist Exhibition, Victoria and Albert Museum, London which traveled to venues including the Museum of Fine Arts, Houston and the Cantor Center, Stanford University; Fertile Crescent, Paul Robeson Center for the Arts, Princeton; Newtopia: The State of Human Rights, Kazerne Dossin Museum, Mechelen, Belgium. Her work is included in several public collections including the American Embassy, Baghdad; The Barjeel Art Foundation, Sharjah; MATHAF Museum of Modern Art, Doha; and The Rubell Family Collection, Miami.
Concurrently on view at 524 West 24th Street is Kerry James Marshall: DOLLAR FOR DOLLAR, from September 10th through October 12th.

Upcoming exhibitions at the gallery include Odili Donald Odita at 513 West 20th Street, and Brad Kahlhamer at 524 West 24th Street, both opening October 18 and on view through November 16.
Gallery hours are Tuesday through Saturday from 10am to 6pm. For the full text by Walter D. Mignolo or additional information and photographic material please contact the gallery at info@jackshainman.com.