Geoffrey Chadsey
Biography
Geoffrey Chadsey (b. Philadelphia, PA; lives and works in Brooklyn, NY) is a portrait artist known for his drawings of hybrid figures, which vacillate between the masculine and the feminine. His style is reminiscent of engravings, shaped with dense curves and parallel lines made with colored pencils and crayons. He also often incorporates multiple figures atop one another, creating the illusion of transparency and amalgamation of forms. These figures are in a constant state of shedding and becoming, shifting between genders, time frames and sometimes species. Inspired in part by his personal Internet search history in which he examines men performing for digital audiences, he portrays these individuals enacting stereotypical poses while also expressing anxiety and self-doubt.

A key example of this dichotomy is Chadsey's work Vestigial Velasquez (2019), in which he depicts a multi-headed, multi-limbed subject who, while lifting weights with one set of arms, simultaneously holds a phone to one of his heads with another arm. His only item of clothing, a pair of jeans, slips off his waist exposing a pair of white underwear while a cat sprawls on the ground at his feet. Another, more intimate portrait is Amstel (Buddy Movie), 2017, in which the top half of the figure depicts two characters of different races in an embrace, their bodies and limbs morphing together, while the bottom half shows a singular naked man. One head casually swigs a beer looking off into the distance, while a sinister fifth hand reaches for a gun in a holster.  
Exhibitions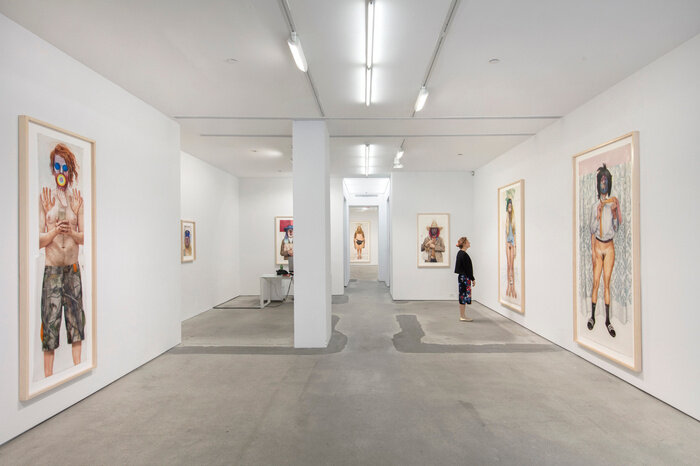 That's Not It
24th Street, May 17 – Jun 23, 2018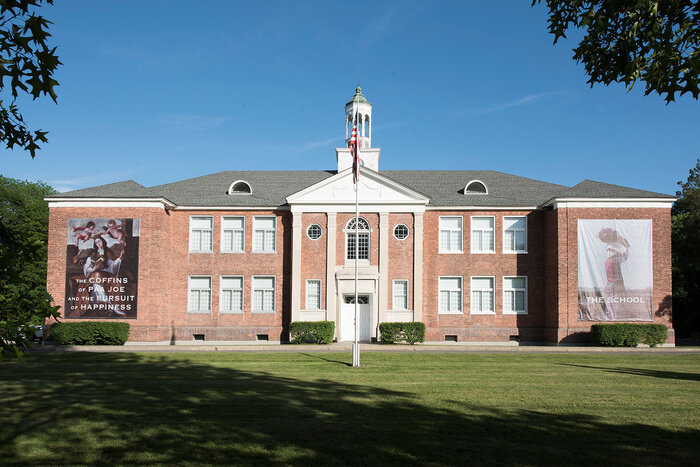 The Coffins of Paa Joe...
The School, Jun 08, 2017 – Feb 24, 2018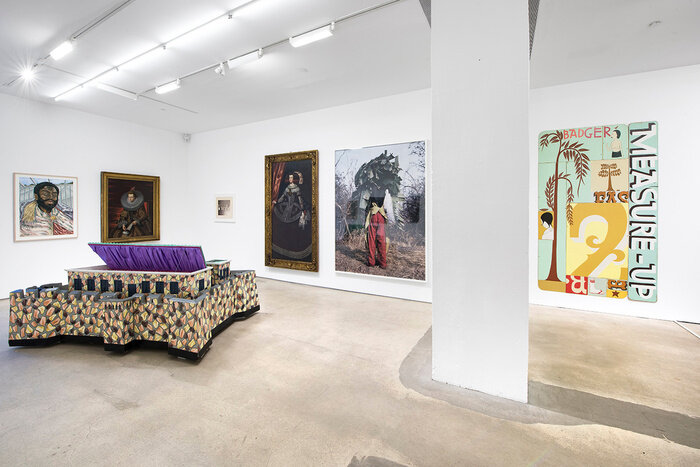 The Coffins of Paa Joe...
24th Street, Jun 08 – Aug 25, 2017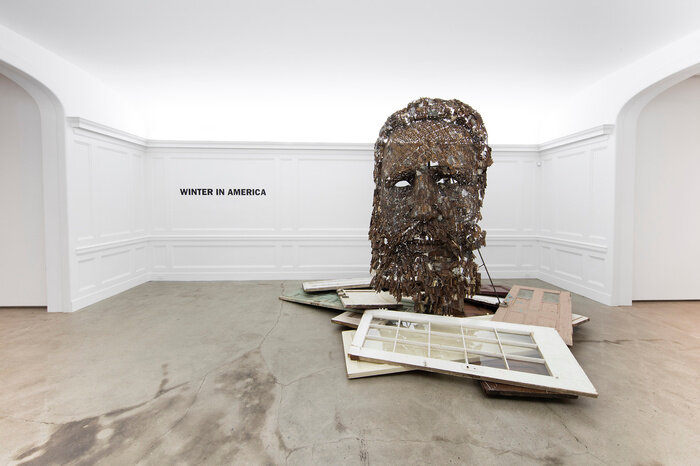 Winter In America
The School, Oct 17, 2015 – Mar 19, 2016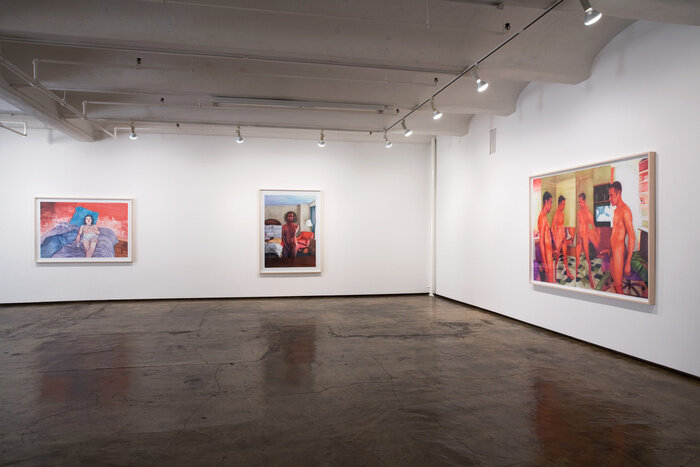 You And Other Unknowing Subjects
20th Street, Nov 13 – Dec 20, 2008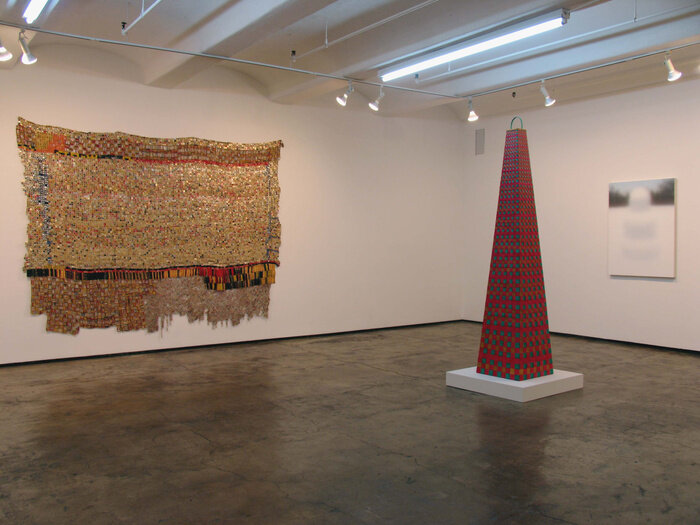 -poiesis
20th Street, Jun 29 – Jul 28, 2006