Geoffrey Chadsey: Plus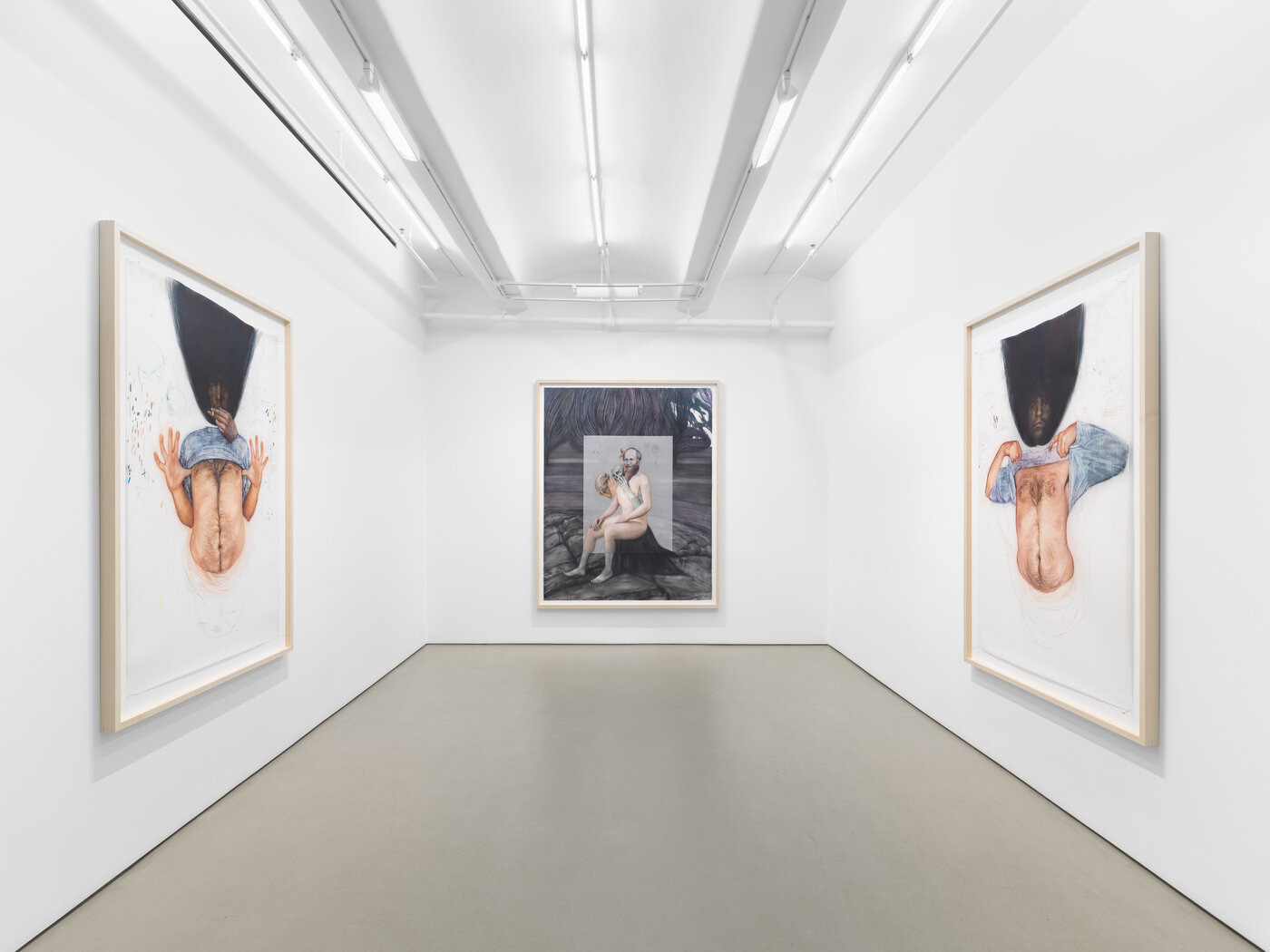 1/10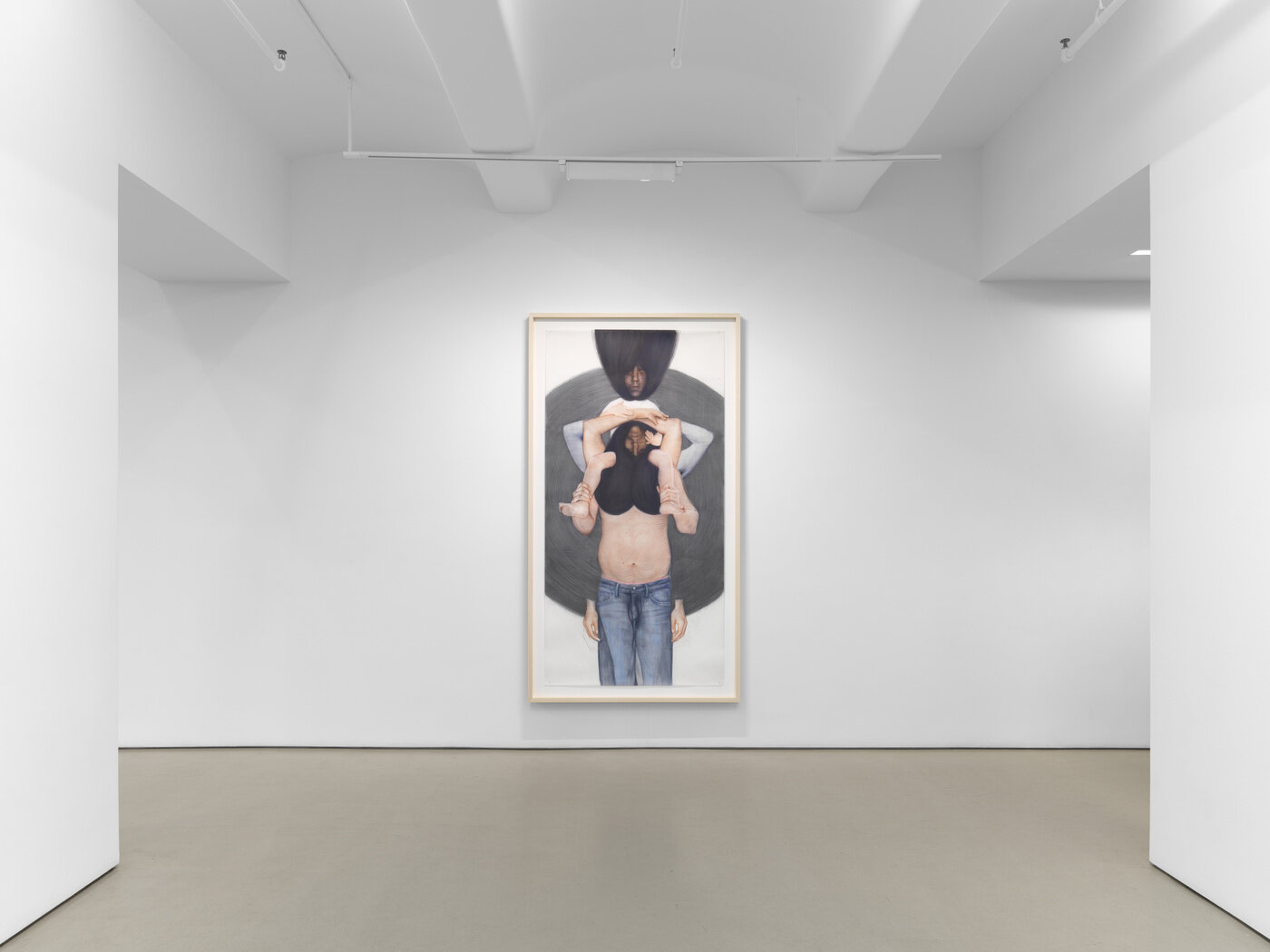 2/10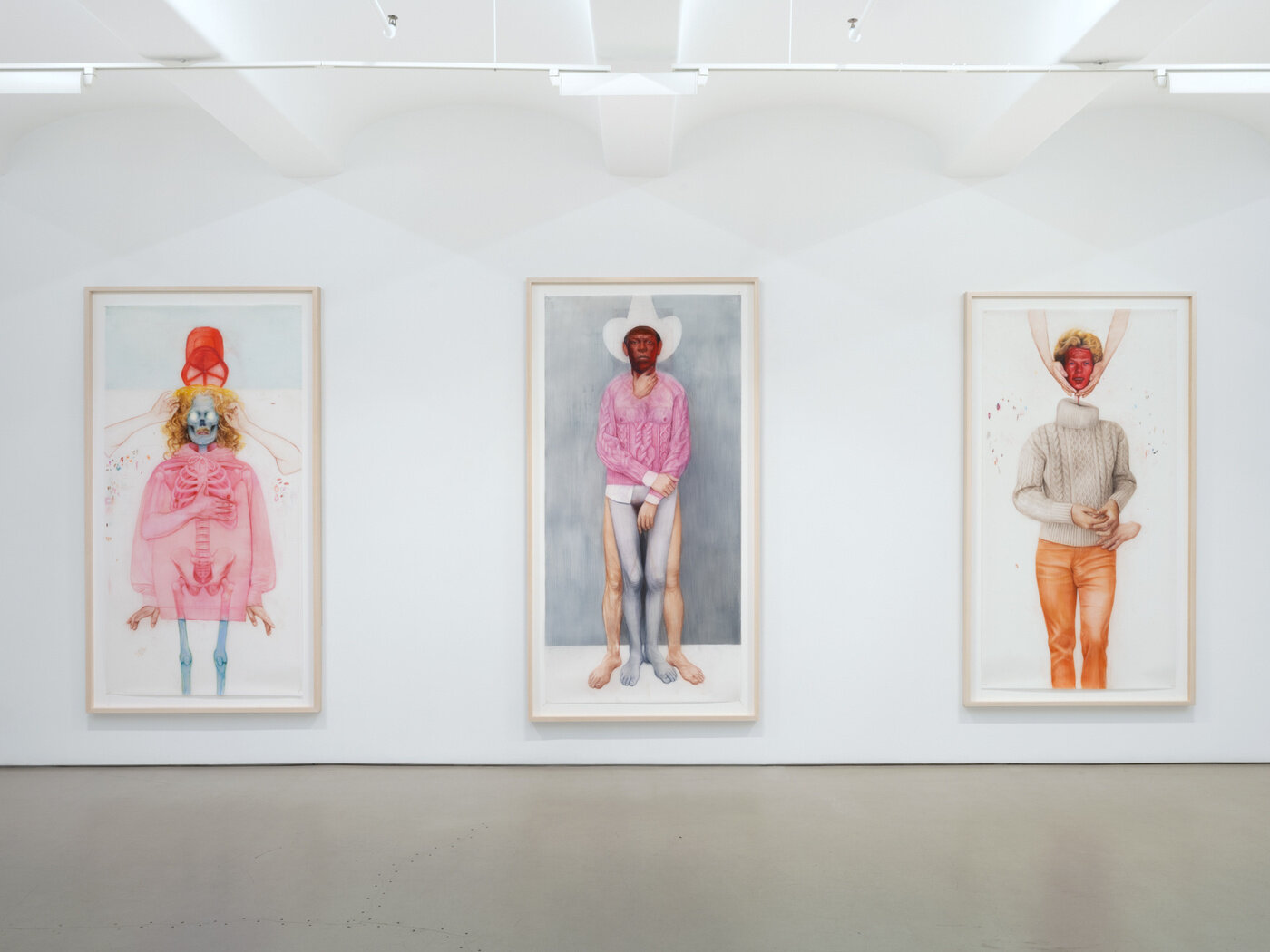 3/10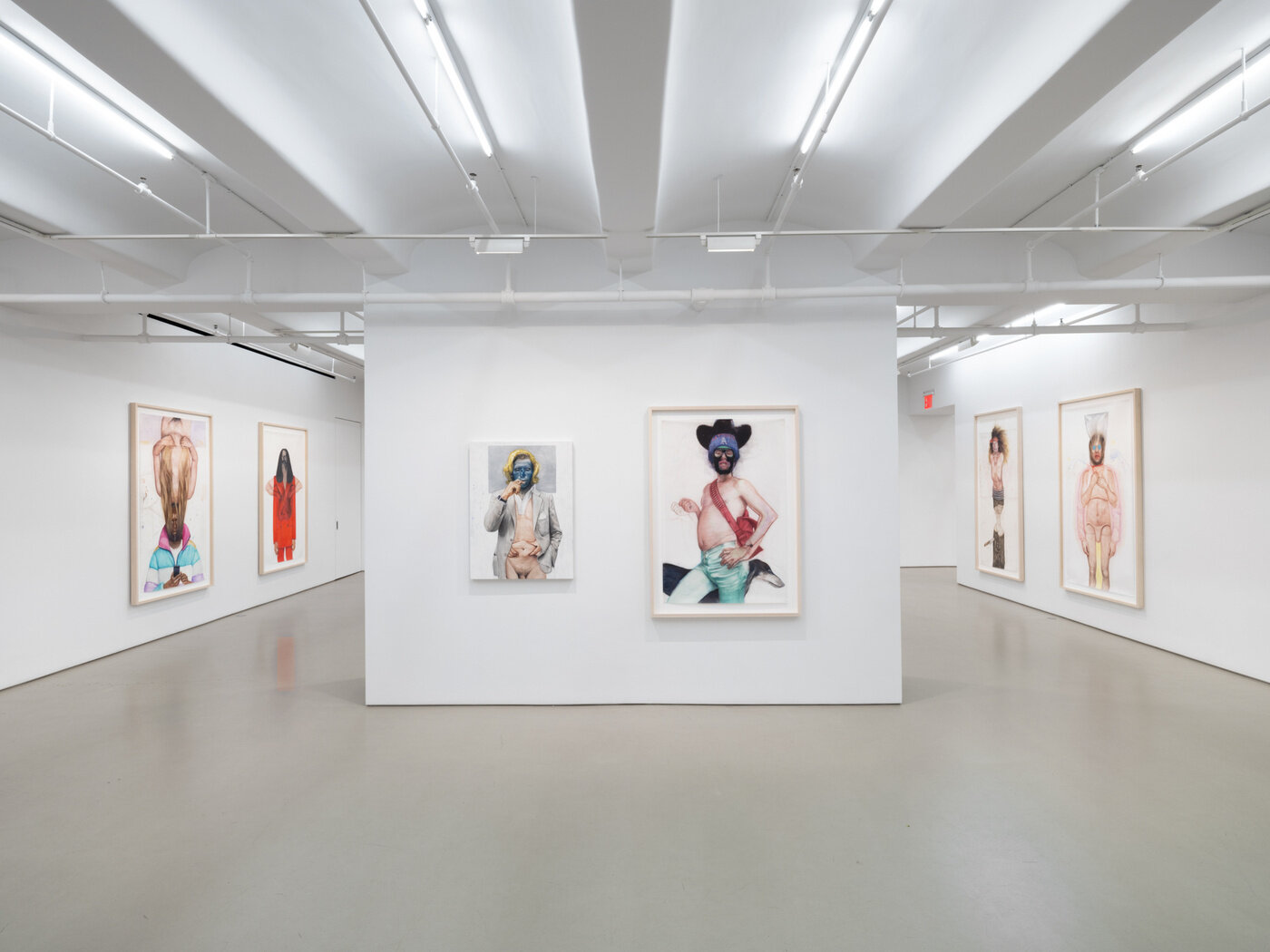 4/10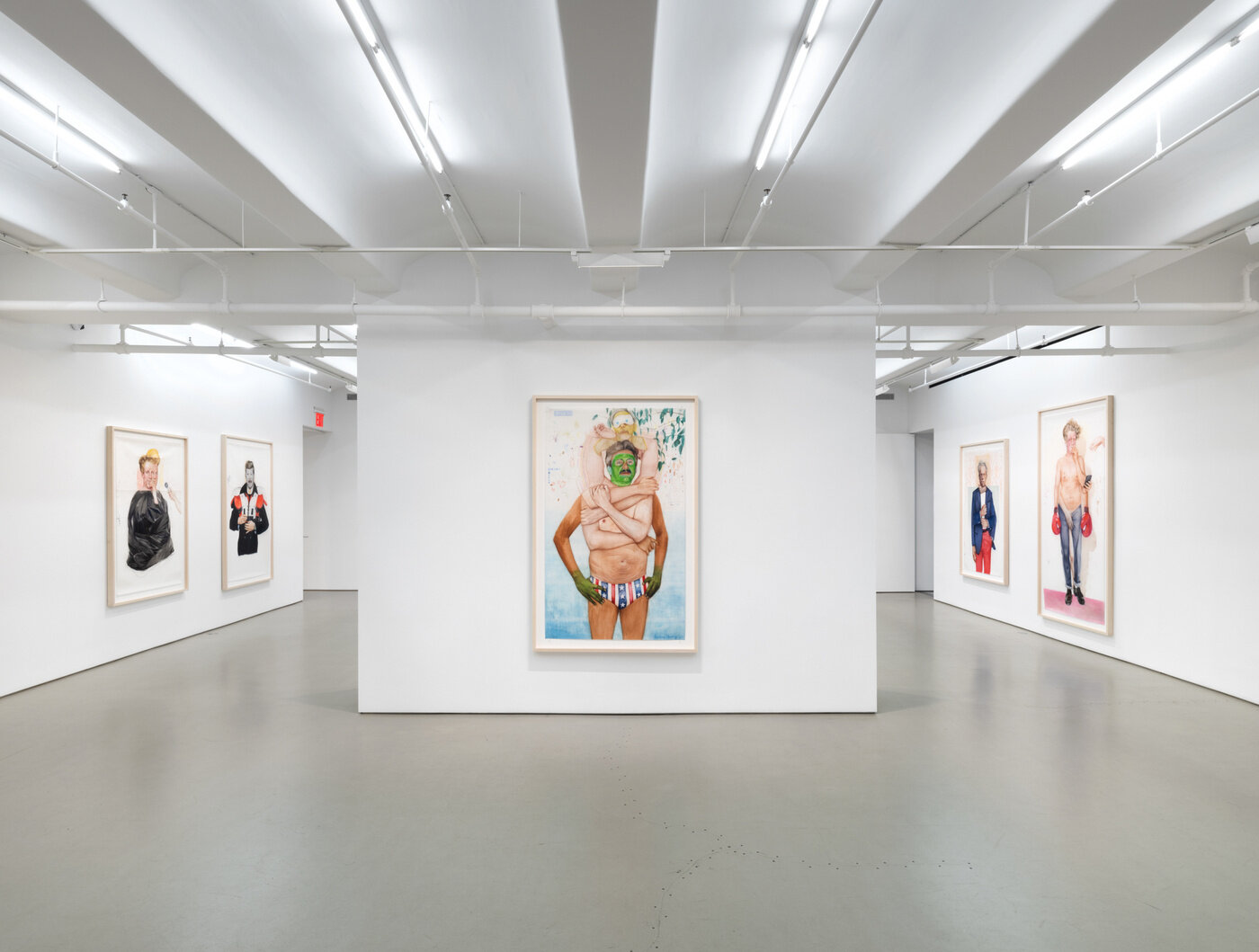 5/10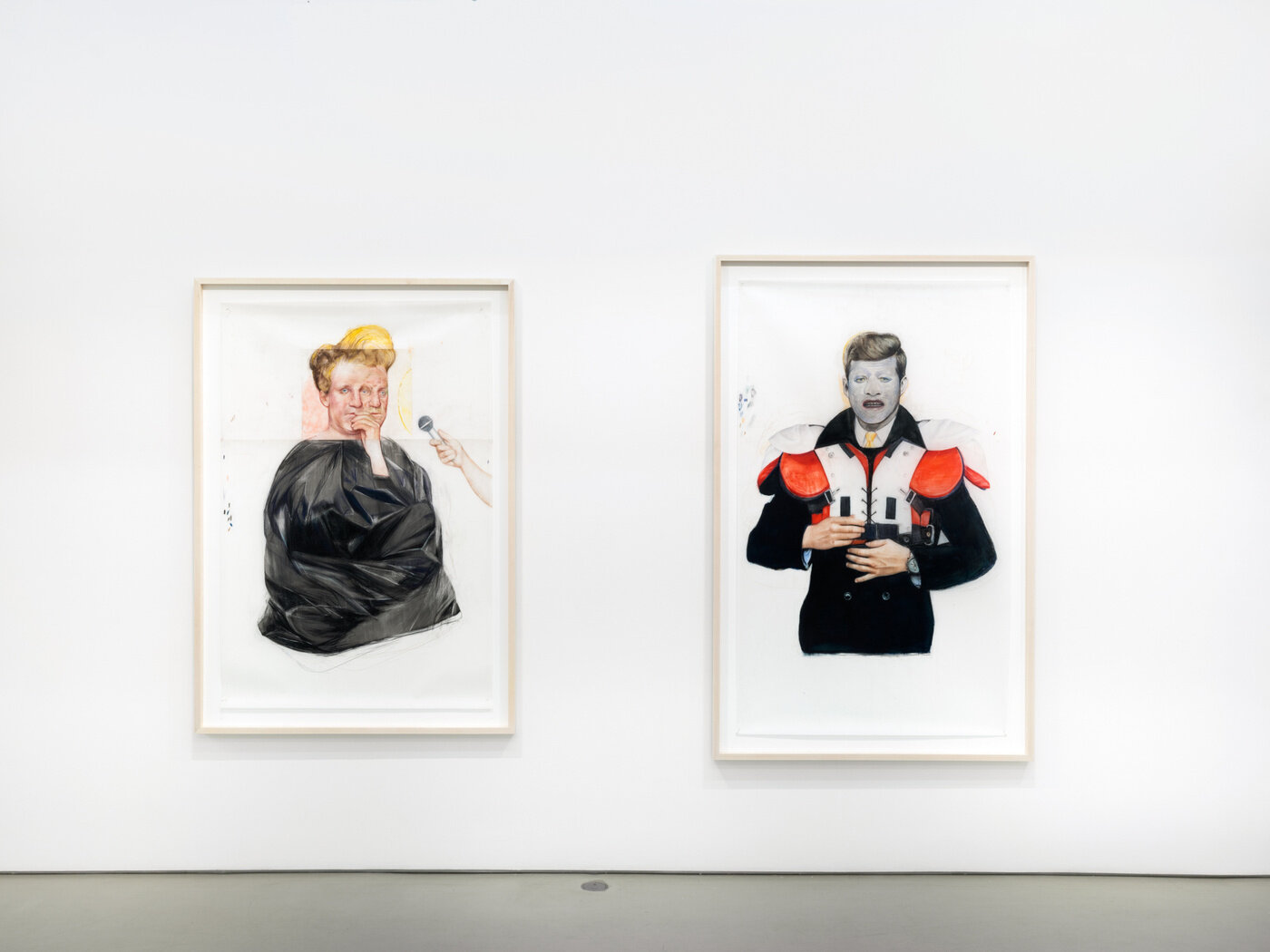 6/10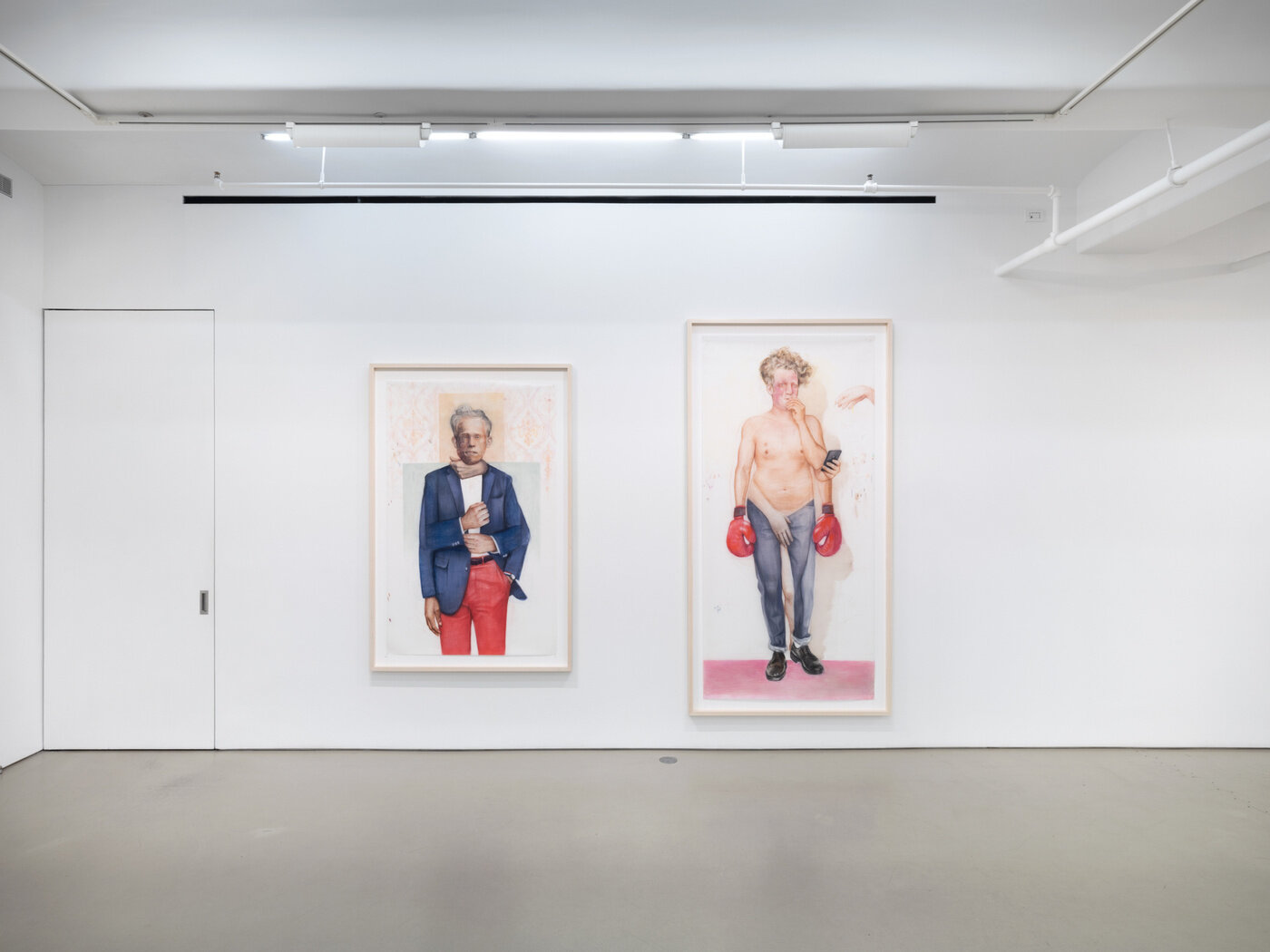 7/10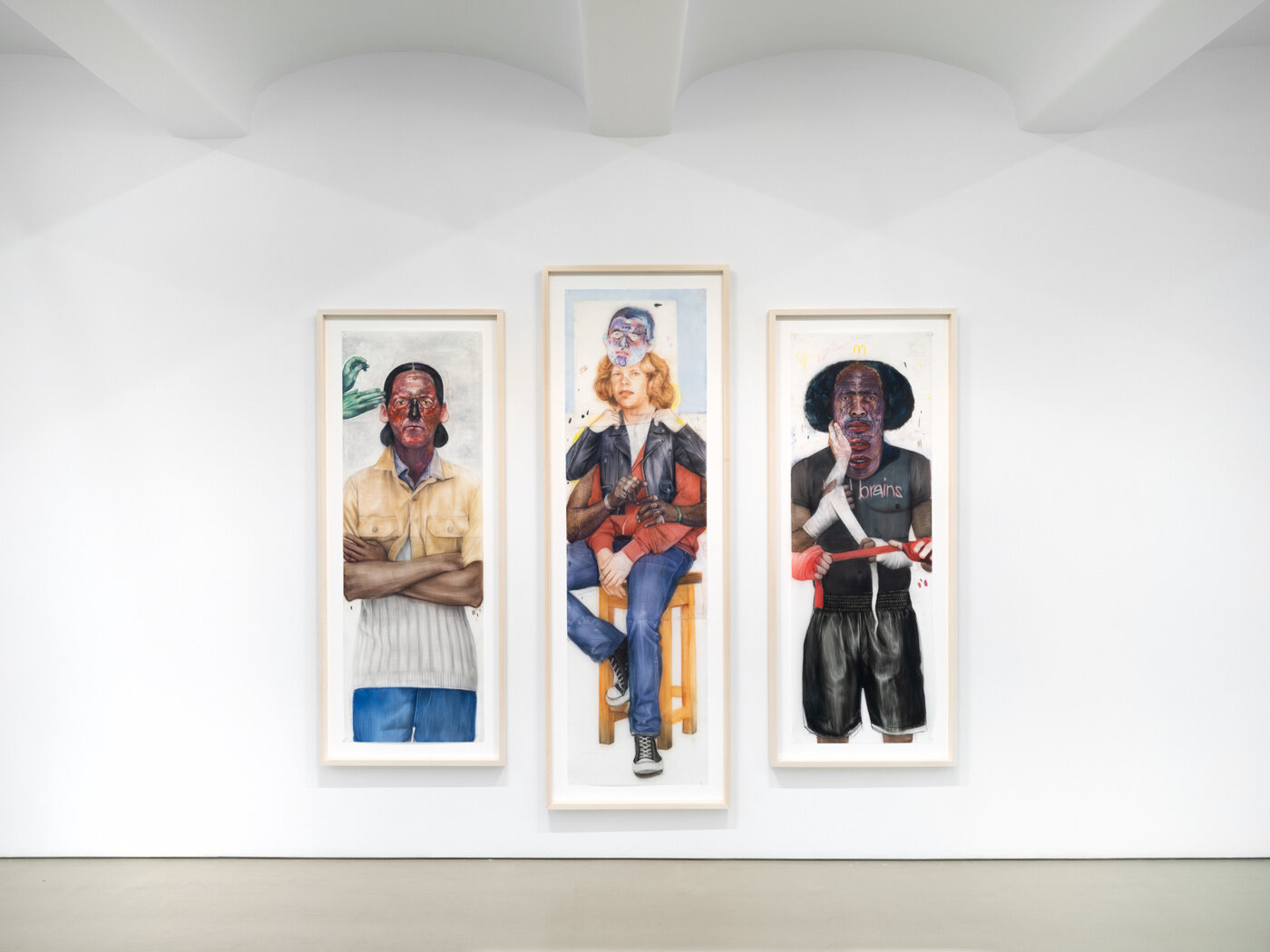 8/10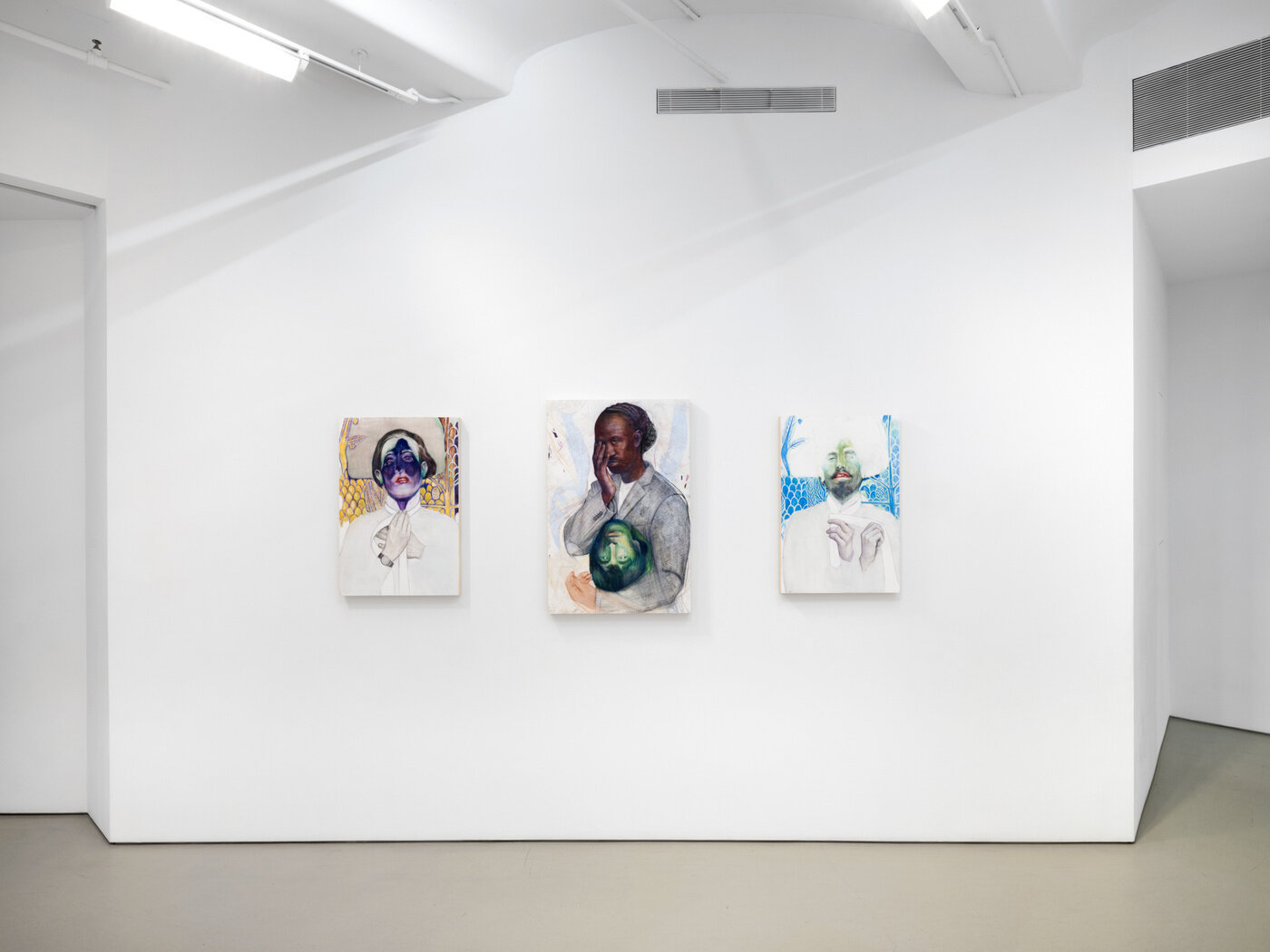 9/10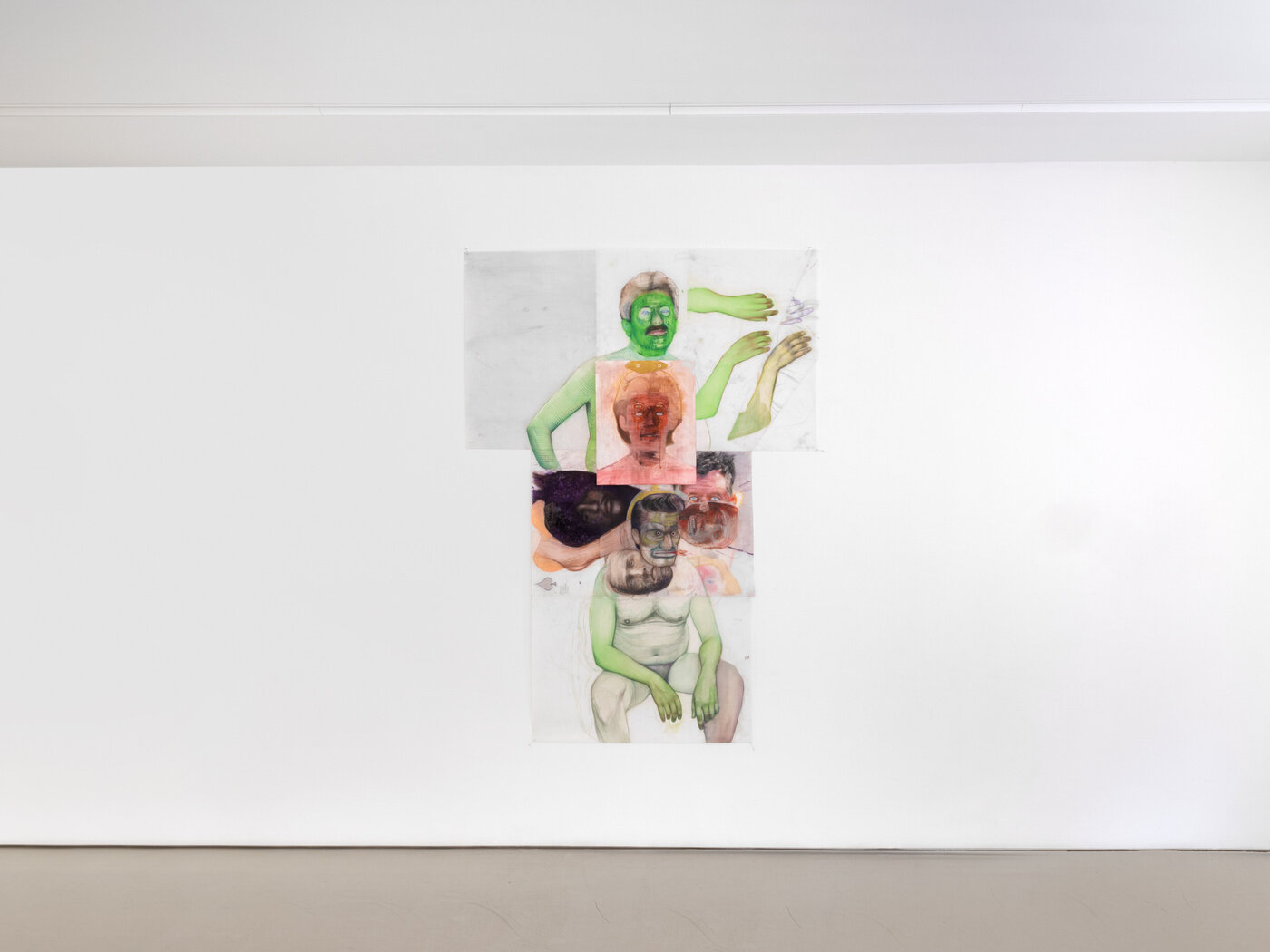 10/10
Dates
May 12 – Jun 18, 2022
Location
513 West 20th Street New York, NY 10011
Press Release
May 12 – June 18, 2022
Opening reception Friday, May 13, 5–7PM
Jack Shainman Gallery is thrilled to present Plus, a solo exhibition of new works by Geoffrey Chadsey, at our 513 West 20th Street space. 
In this new series of often larger than life-size watercolor pencil drawings on mylar, Geoffrey Chadsey's subjects present themselves to the viewer nude, like an artist's model, or naked, in a state to be desired. Each body is ruptured with a kind of gender melancholy that is performed through incoherent, mutating selves. Rendered on mylar, Chadsey plays with this surface that allows his liquified marks to move around like paint while emitting the plastic sheen of a photograph. Lines wrap the subjects' bodies,  challenging physical dimensionality and mimicking anatomical etchings. These works are created from looking at vast and varied collections of photographs, and in turn, reproduce the dynamic of a photo shoot: a subject presenting themselves to the lens, either being photographed by someone, or by themselves, to be presented to another.
The exhibition's title, Plus, is a symbol that represents a multitude of things, many of which have been heightened during the course of the past two years' pandemic – from the fear of testing positive for illness, to the work one does not to be alone. Chadsey reflects:

Plus = the presence of another. Plus one is the guest, the lover, the partner. Plus is pregnancy, the child = the parent's plus one, two, three, four... The plus is the uninvited guest, the test revealing the presence of virus, the virus producing a positive result, a dread all too current today. A positive attitude. Positive is a summoning force, an attraction that draws you nearer, outside yourself.  An excess. A yes. To be plussed means to be calm, collected, unconfined… These figures holding still to be beheld.
These drawings emerge from time alone. My musing in a room, conjuring a fantasied other. They come from an urge to make manifest a feeling, which is hard to name… Something about a man presenting himself, wanting to be looked at, wanting to be seen, in a field fraught with judgement and notes on failure, a game of attraction with its accompanying fouls, a performance that comes off as tragic and grotesquely funny. Most likely these portraits are myself externalized, masked, body stripped: here I am… I am not here. The ever-evading "I." What is a plus, +, but an I with a line through it?
– Geoffrey Chadsey, May 2022


Geoffrey Chadsey, born in Philadelphia, currently lives and works in Brooklyn. He earned his BA in Visual and Environmental Studies at Harvard University and his MFA from the California College of the Arts. He has exhibited his work in solo and group exhibitions at numerous institutions, including the San Francisco Museum of Modern Art; Örebro Konsthall, Örebro, Sweden; San Jose Museum of Art; the San Diego Museum of Art; Yerba Buena Center for the Arts, San Francisco; the Leslie-Lohman Museum, New York; Boston University Art Gallery; the Contemporary Art Museum, Honolulu; and the Frye Art Museum, Seattle, WA. He is a 2011 and 2020 New York Foundation for the Arts Trust Fellow and has been the recipient of the Artadia Art Council Jury Award and the Fine Arts Work Center Fellowship.
Concurrently on view is Greenwood Place, a solo exhibition of new work by Becky Suss at our 524 West 24th Street location. Upcoming exhibitions include Yoan Capote at our West 20th Street and West 24th Street locations, and a group exhibition co-organized with Gagosian Gallery at The School in Kinderhook, New York.
Gallery hours are Tuesday through Saturday from 10am to 6pm. For press inquiries please contact Carolina Adams, Sutton, carolina@suttoncomms.com, +1 212 202 3402. For other inquiries please contact the gallery at info@jackshainman.com.