Jackie Nickerson
Biography
Jackie Nickerson makes photographs that examine identity and the physical and psychological condition of working within a specific environment. Her photographs challenge conventional notions of making portraits and landscapes and offer a more engaged view of her subjects. In each body of work like Farm, Faith, and Ten Miles Round, Nickerson has created a graceful meditation on helping the viewer understand what it is to belong.
Nickerson is an American born British artist who lives and works between London and rural Ireland. Her work has been exhibited at the Museum of Modern Art, Salzburg; Palais des Beaux-Arts, Brussels; Mudam Musee d'Art Moderne, Luxembourg; Irish Museum of Modern Art, Dublin; Nerman Museum of Contemporary Art, Kansas; Santa Barbara Museum of Art; Sunderland Museum; Harn Museum, Gainesville; Vatican Museums, Rome; Benaki Museum, Athens.
Nickerson's first body of work, Farm, was made over a three-year period in rural locations all over southern Africa. It concentrates on how individual identity is made through improvisation. Nickerson's latest body of work, Terrain, takes a broader view, focusing on labor and the synergy between cultivation, workers and the environment. In an interview for Cult magazine in July 2013, Nickerson said: "Terrain is about us in the landscape, how we change the world we inhabit at every moment of our being human, and how, for better and for worse, the world that we make, in turn, changes who we are."
Nickerson's photographs are held in many collections including MoMA, New York; Irish Museum of Modern Art, Dublin; Nerman Museum of Contemporary Art, Kansas; Pier 24, San Francisco; Vatican Museums, Rubell Collection, Santa Barbara Museum of Art; Progressive Art Collection, National Gallery of Ireland.  Jackie Nickerson was also commissioned by TIME to travel to Liberia to photograph the 2014 Person of the Year: The Ebola Fighters. 
Jack Shainman Gallery has worked with Nickerson since 2005 when Farm was shown, followed by Jackie Nickerson: Faith (2007) and Terrain (2014). Group exhibitions at the gallery include Compilations (2013) and Poiesis (2007).
Exhibitions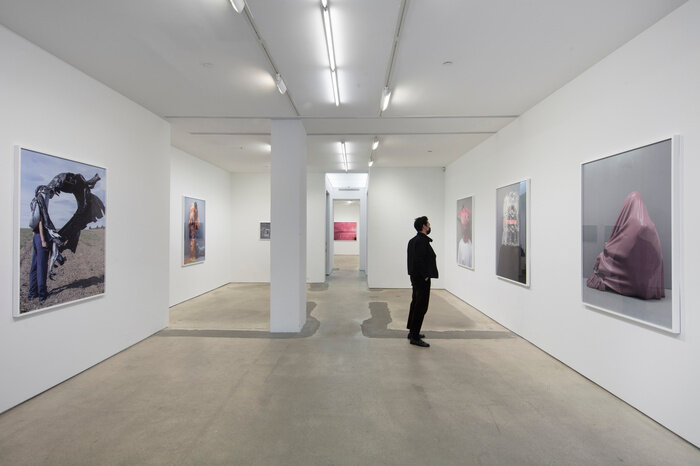 Jackie Nickerson: Field Test
24th Street, Feb 25 – Apr 03, 2021

Orientation
20th Street, Jun 28 – Aug 10, 2018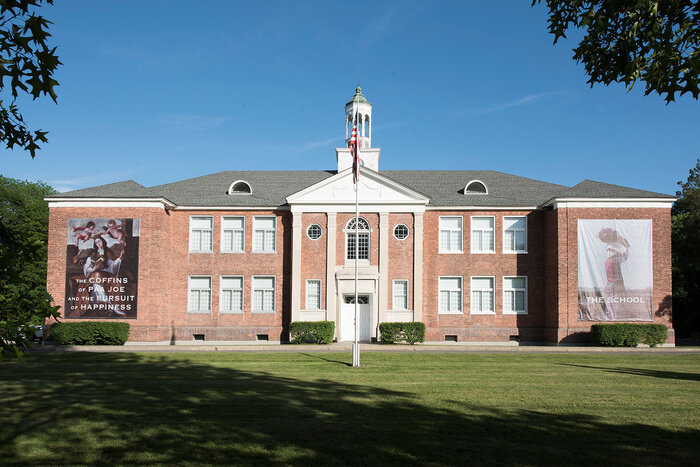 The Coffins of Paa Joe...
The School, Jun 08, 2017 – Feb 24, 2018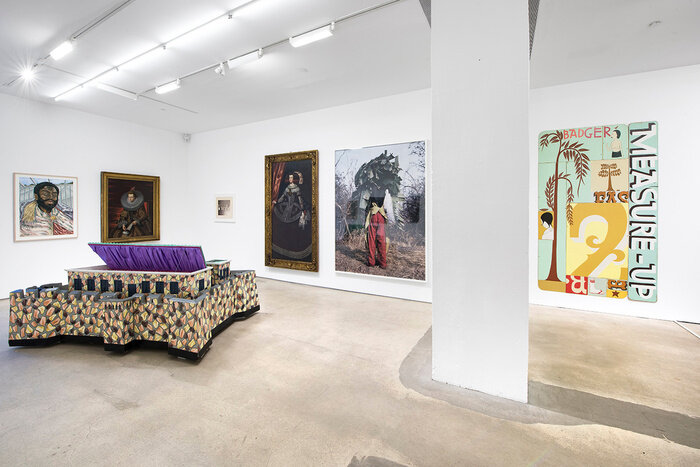 The Coffins of Paa Joe...
24th Street, Jun 08 – Aug 25, 2017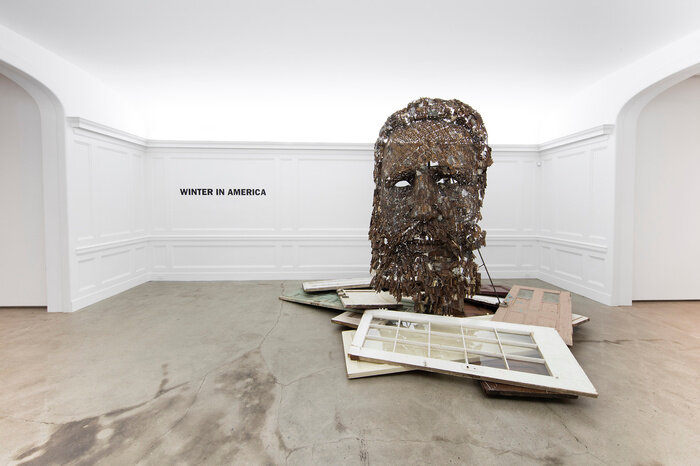 Winter In America
The School, Oct 17, 2015 – Mar 19, 2016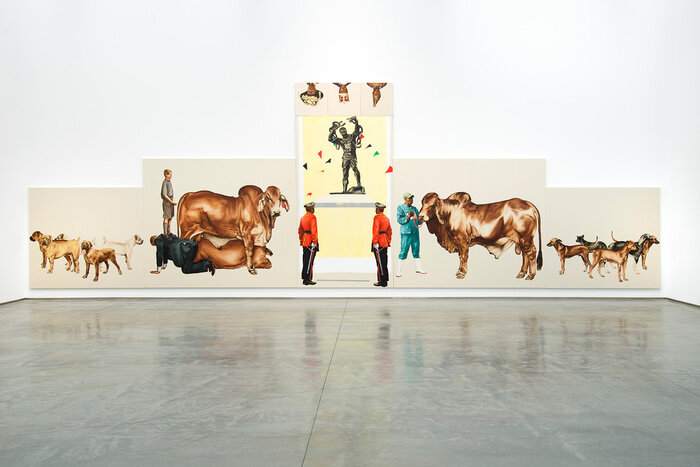 Status Quo
The School, Jan 31 – Apr 12, 2015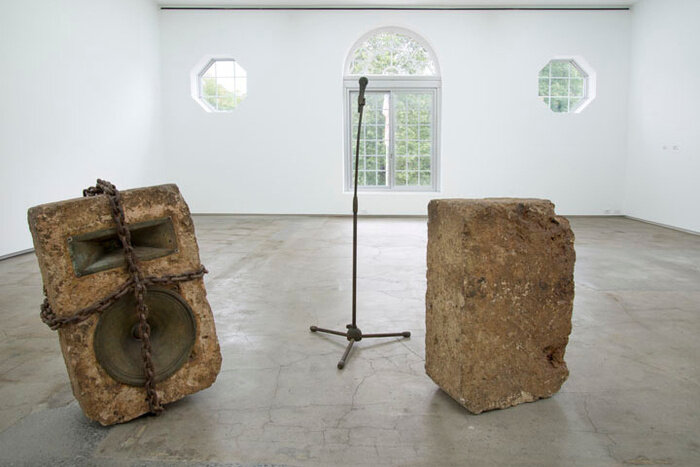 Mise En Scène
The School, Aug 01 – Dec 01, 2014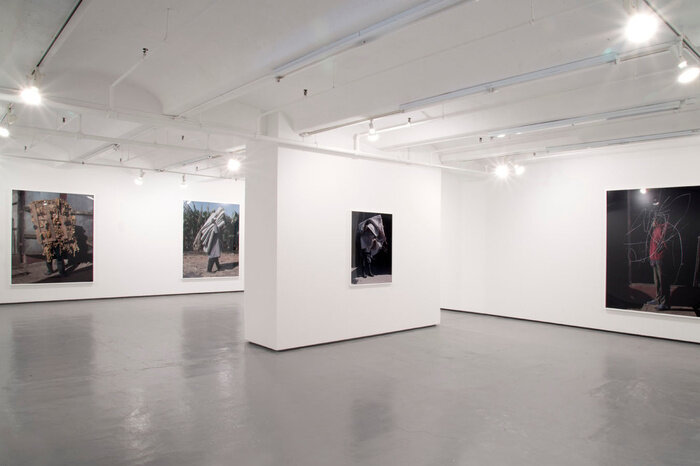 Terrain
20th Street, Jan 16 – Feb 15, 2014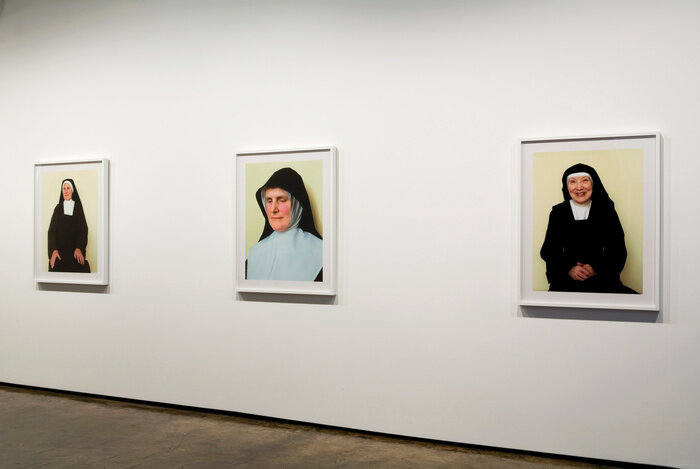 Faith
20th Street, Oct 11 – Nov 10, 2007