Jackie Nickerson
Biography
Jackie Nickerson (b. 1960, American-born British; lives and works in London, and Ireland) uses photography to materialize her thinking. Her research-based practice stems from studying histories, processes, places, and peoples before introducing her camera into the space. Often interpreted as documentary, her photographs layer complex relations.
Her choices about how to present the personal and political nuances of farm labor stem from five years living on a farm in Zimbabwe in the 1990s, in addition to multiple years of research and travel in the Sub-Saharan region. She translates the experience of long days working in intense sunlight by desaturating and decentering the images. In Farm (2002) this produces a complex fidelity about the materiality and organic work of the land in Zimbabwe, Malawi, Mozambique and South Africa. In Terrain (2013), she addressed the hybrid relations of person and agricultural labor.
Her precision, investigating and selecting the components of each composition, creates astute portrayals. For Faith (2008), she studied the limited palette and tools available to Fra Angelico over two years, which offers a lens on the visual origins of devotion for her muted and restrained portraits of Irish Catholic monastic life. In Field Test (2020), figures and spaces are shrouded in plastics to address the anonymity and alienation produced by techno-industrial, commercialized globalization. Nickerson's photographs require physical presence; the subtle shift in focus, saturation, contrast or camera angle in each image introduces low-grade visual noise that slips audiences into their own perspective, enjoining a responsibility for sight and insight.
Exhibitions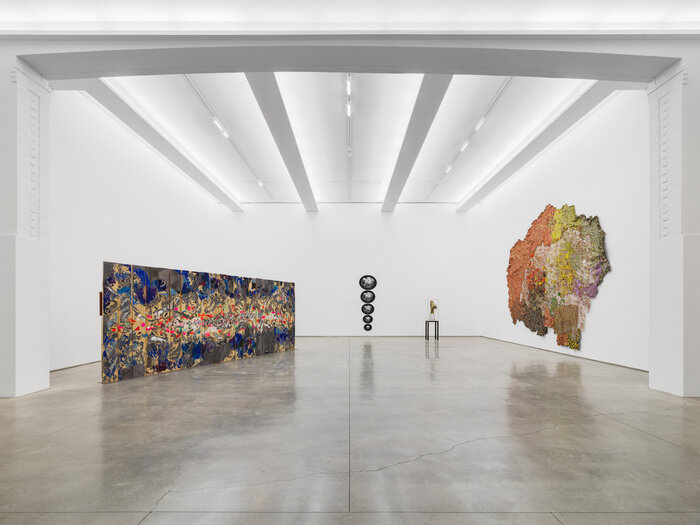 Stressed World
The School, Jun 05 – Dec 03, 2022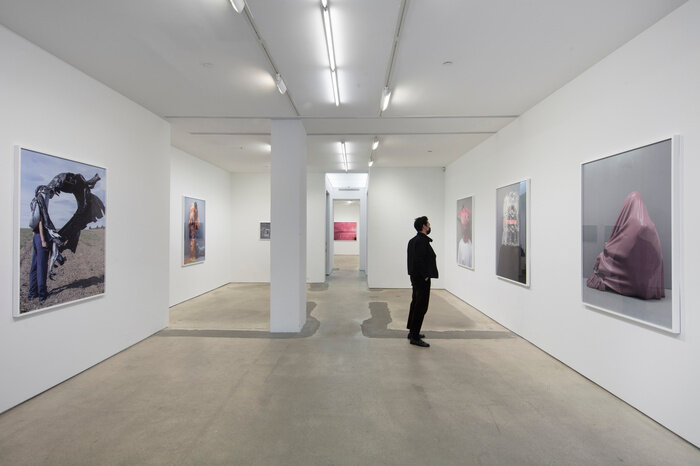 Jackie Nickerson: Field Test
Feb 25 – Apr 03, 2021

Orientation
20th Street, Jun 28 – Aug 10, 2018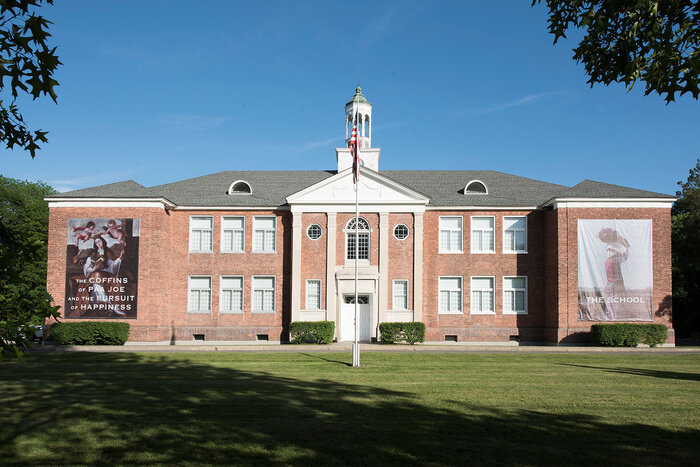 The Coffins of Paa Joe and the Pursuit of Happiness
The School, Jun 08, 2017 – Feb 24, 2018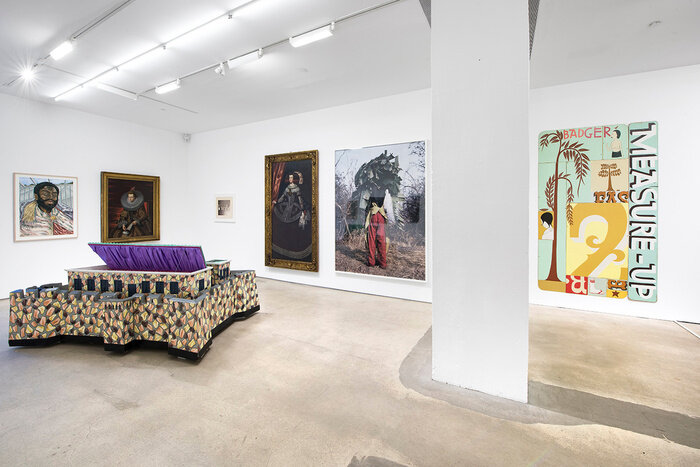 The Coffins of Paa Joe and the Pursuit of Happiness
Jun 08 – Aug 25, 2017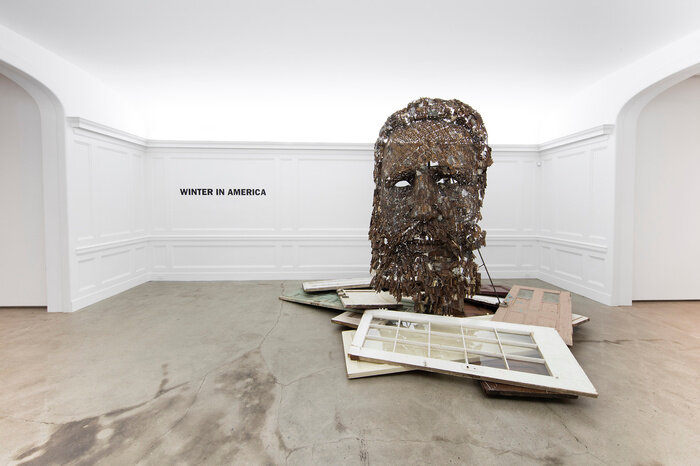 Winter In America
The School, Oct 17, 2015 – Mar 19, 2016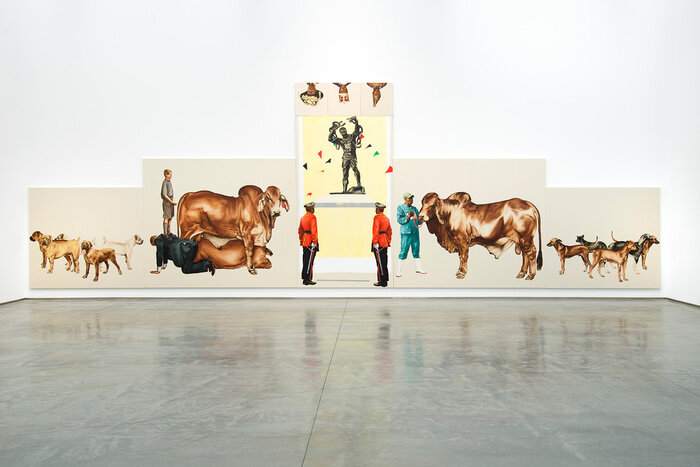 Status Quo
The School, Jan 31 – Apr 12, 2015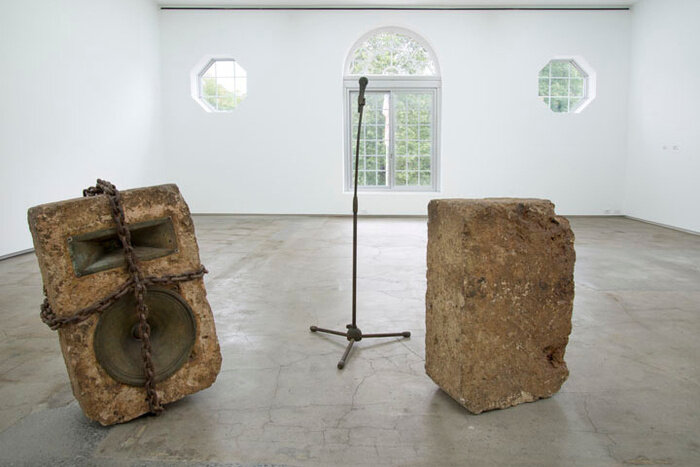 Mise En Scène
The School, Aug 01 – Dec 01, 2014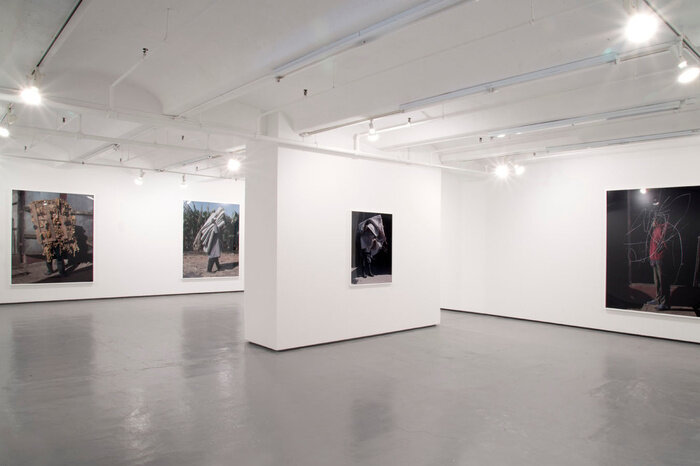 Terrain
20th Street, Jan 16 – Feb 15, 2014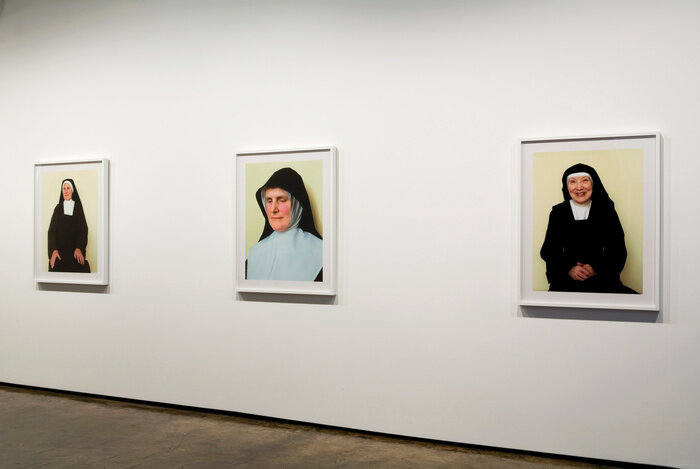 Faith
20th Street, Oct 11 – Nov 10, 2007