Kerry James Marshall
Biography
Kerry James Marshall (b.1955 in Birmingham, AL; lives and works in Chicago, IL) is recognized as one of the leading contemporary artists of his time. Internationally renowned for his revolutionary portraits of Black subjects, Marshall's work interrogates Western art history—from the Renaissance to 20th-century American Abstraction—challenging and recontextualizing the canon to include themes and depictions that have been historically omitted. Born in Birmingham at the start of the American civil rights movement, and later moving to the Watts neighborhood of Los Angeles just a few years before the Watts riots, Marshall's work is inspired by his own personal history as well as what he interprets to be recurring elements of the American experience, both past and present.

Marrying formal rigor and social engagement, Marshall's practice foregrounds painting but encompasses a range of media, from comics to sculpture, striving towards a literal and conceptual Black aesthetic. Often, his work showcases the daily lives of Black Americans, either as standalone portraits or positioned within larger landscapes, domestic interiors or significant historical events, though tone and subject matter vary widely. For instance, in 1993, he created two of his most iconic works: De Style, a seemingly ordinary scene of a barbershop monumentalized and distinguished in the grand tradition, and his infinitely more solemn, Lost Boys, a tragically timeless memorial to the violent deaths of Black children. More recently, his work has captured subjects as far ranging as the joy of Black love, to historical activists, to a mining of traditions of abstraction via the Black Liberation Flag. In 2018, as part of the 57th Carnegie International, Marshall revisited his 1999 comic book series, Rythm Mastr, in which he depicted exclusively Black superheroes in response to the lack of independent Black characters represented in the Marvel comics he read as a child. Through his work, Marshall has helped correct what he has called the "lack in the image bank" of Black subjects, and has reshaped the artistic canon.  
Exhibitions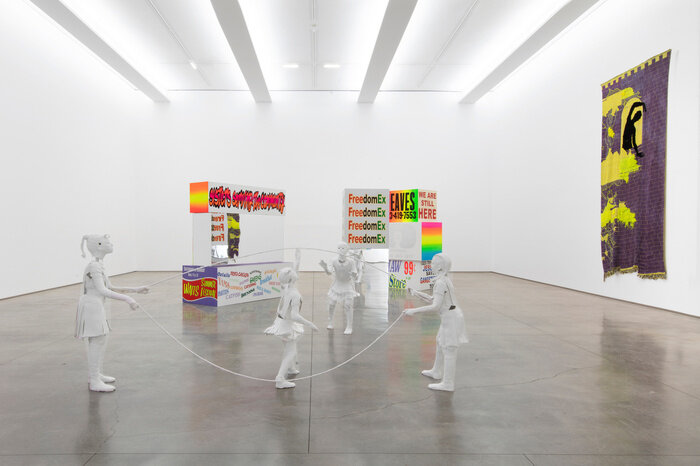 Feedback
The School, Jun 05 – Oct 30, 2021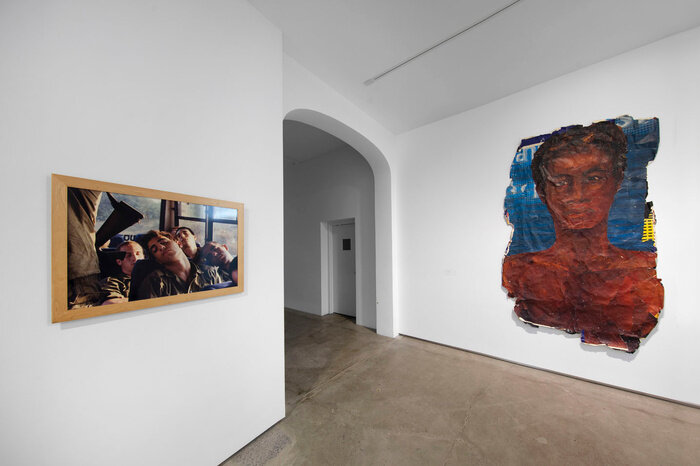 Parking On Pavement
The School, Nov 17, 2018 – Mar 02, 2019

Orientation
20th Street, Jun 28 – Aug 10, 2018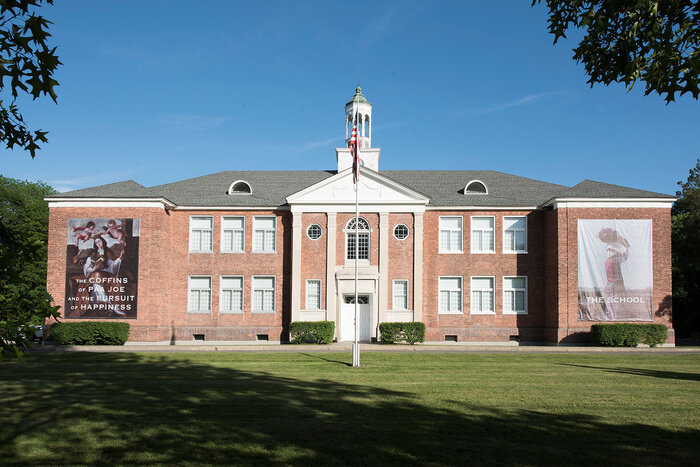 The Coffins of Paa Joe...
The School, Jun 08, 2017 – Feb 24, 2018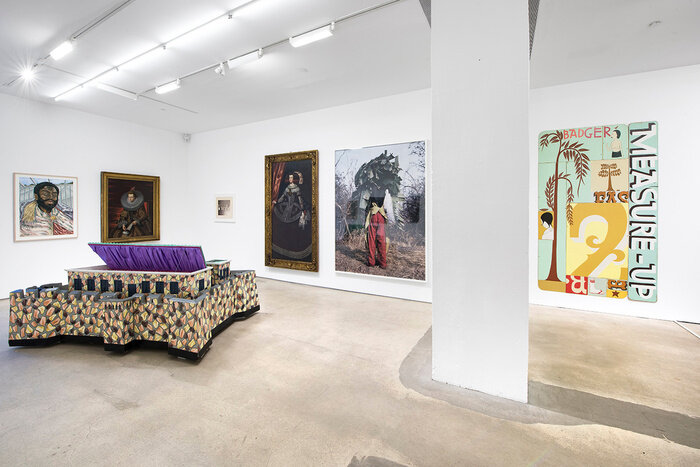 The Coffins of Paa Joe...
24th Street, Jun 08 – Aug 25, 2017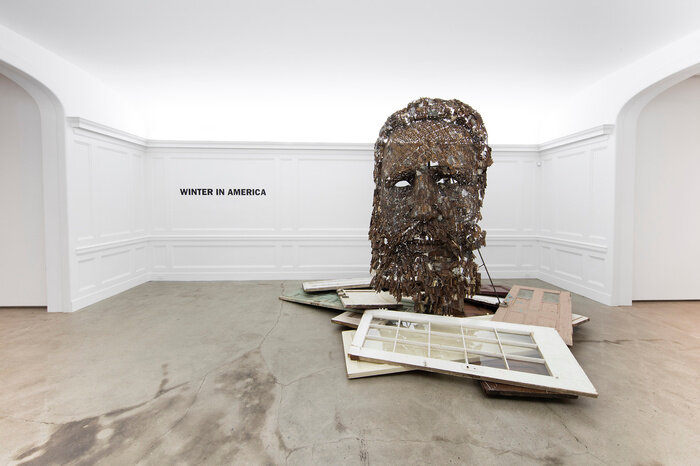 Winter In America
The School, Oct 17, 2015 – Mar 19, 2016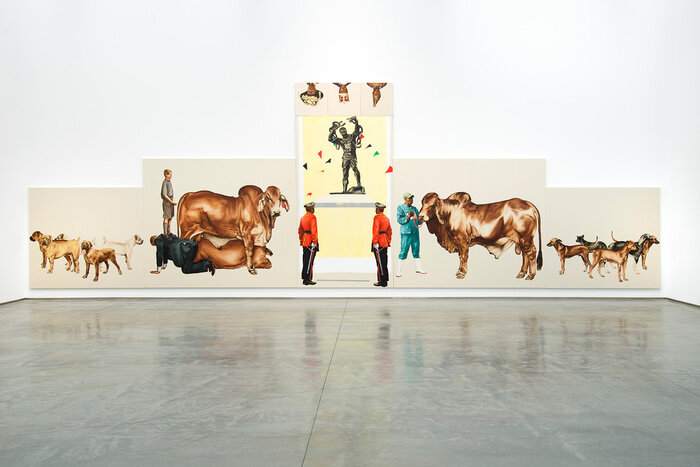 Status Quo
The School, Jan 31 – Apr 12, 2015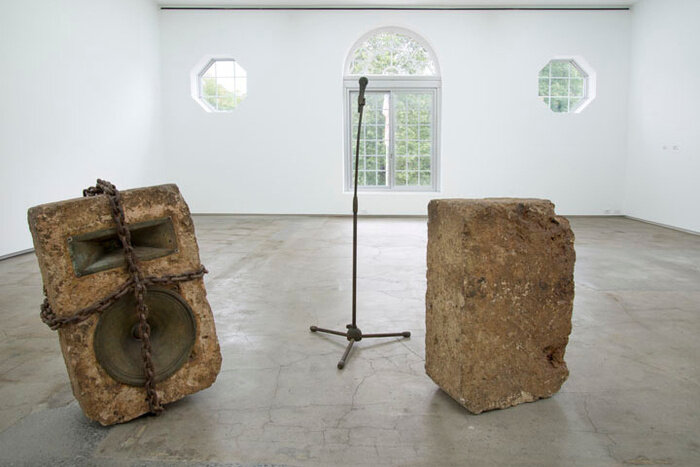 Mise En Scène
The School, Aug 01 – Dec 01, 2014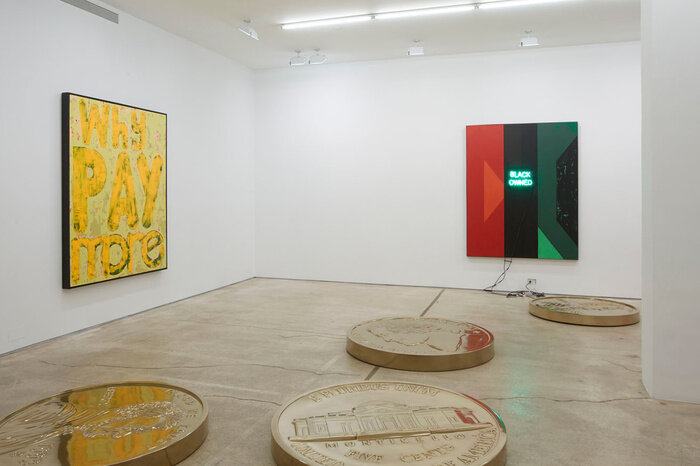 Dollar For Dollar
24th Street, Sep 10 – Oct 12, 2013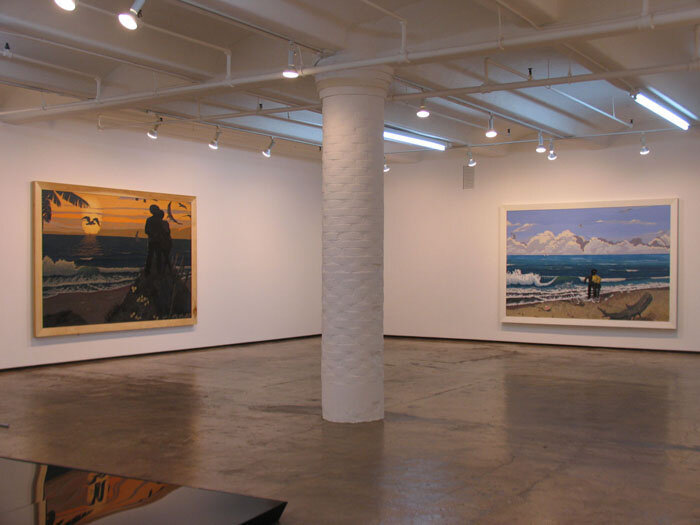 Black Romantic
20th Street, May 22 – Jul 03, 2008