Dollar For Dollar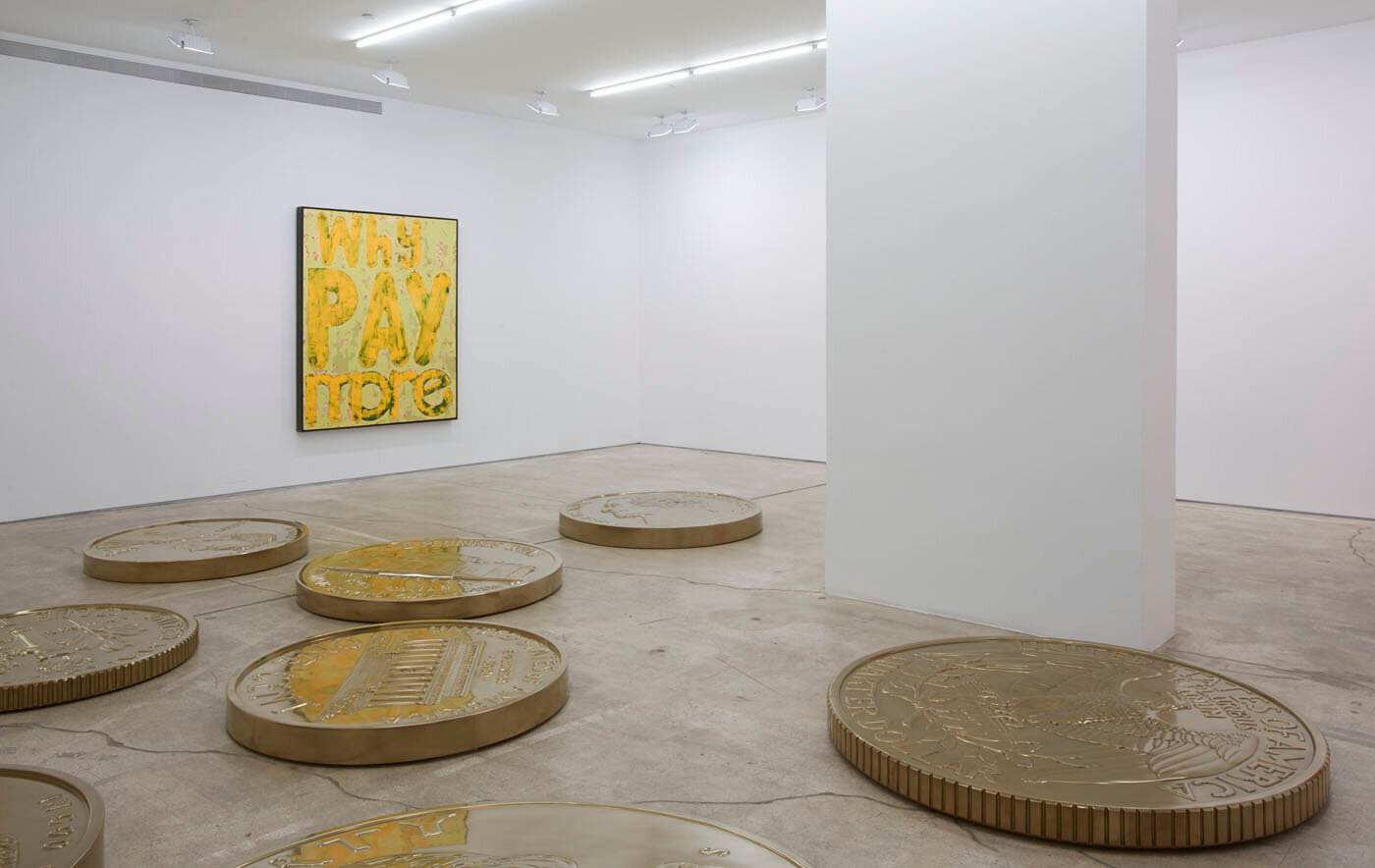 1/11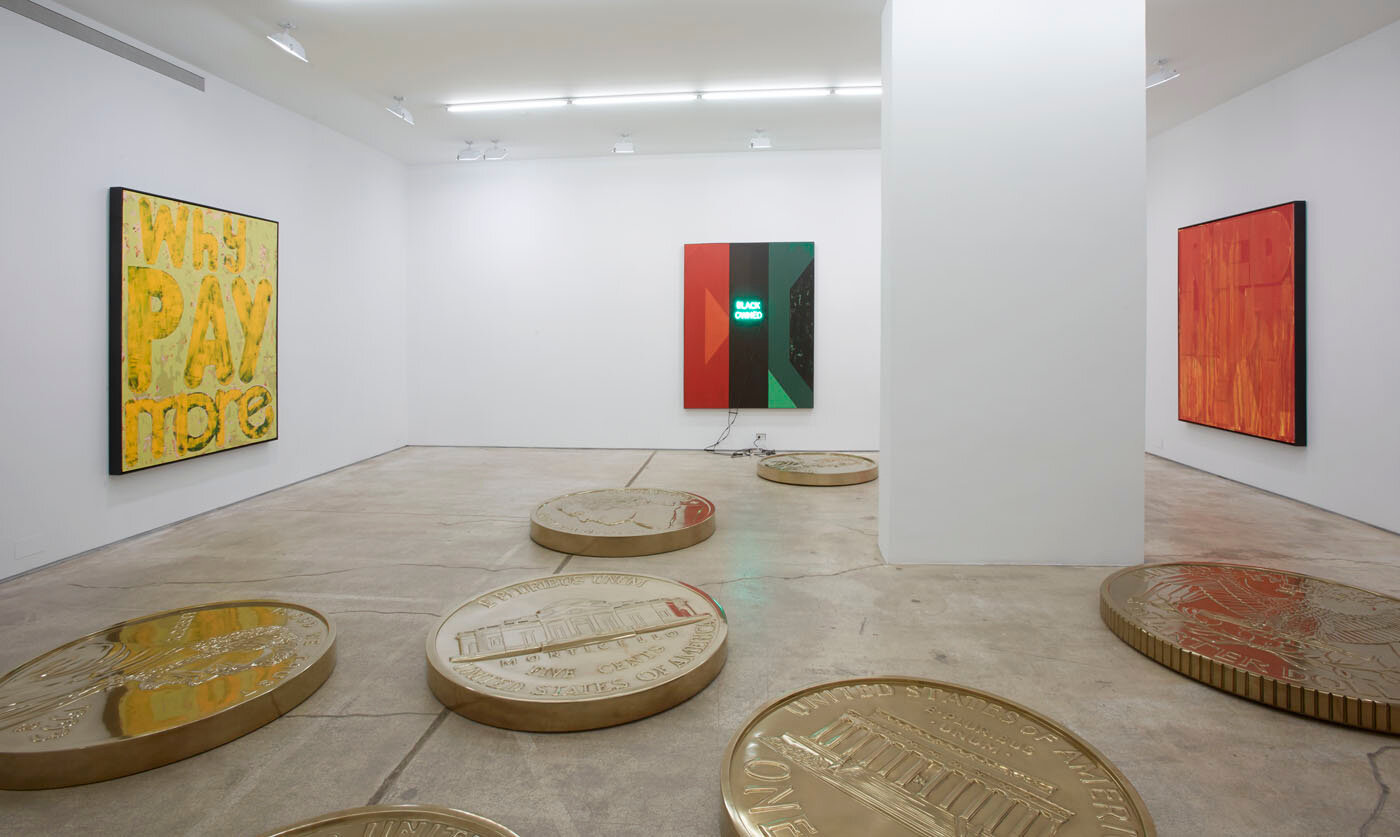 2/11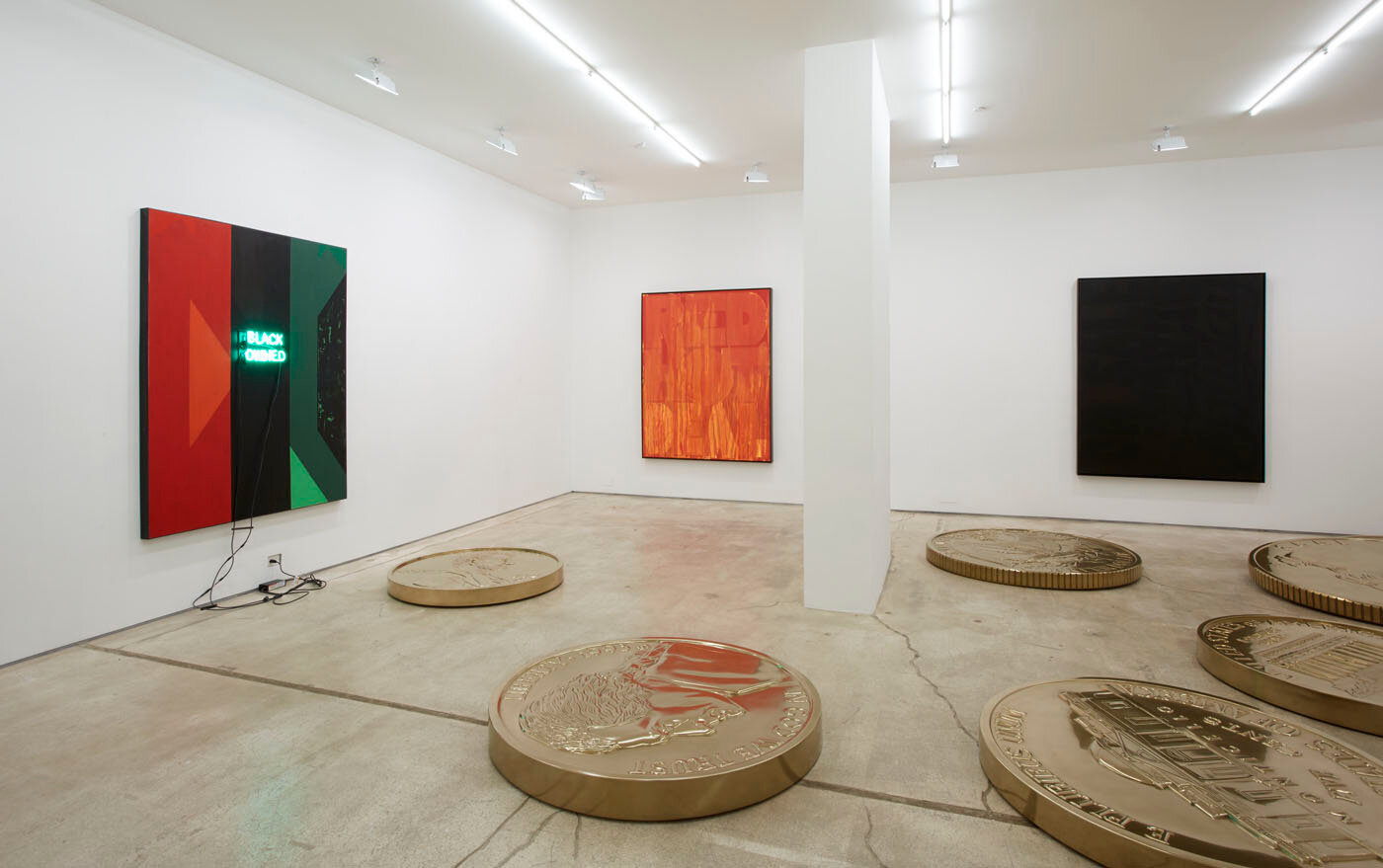 3/11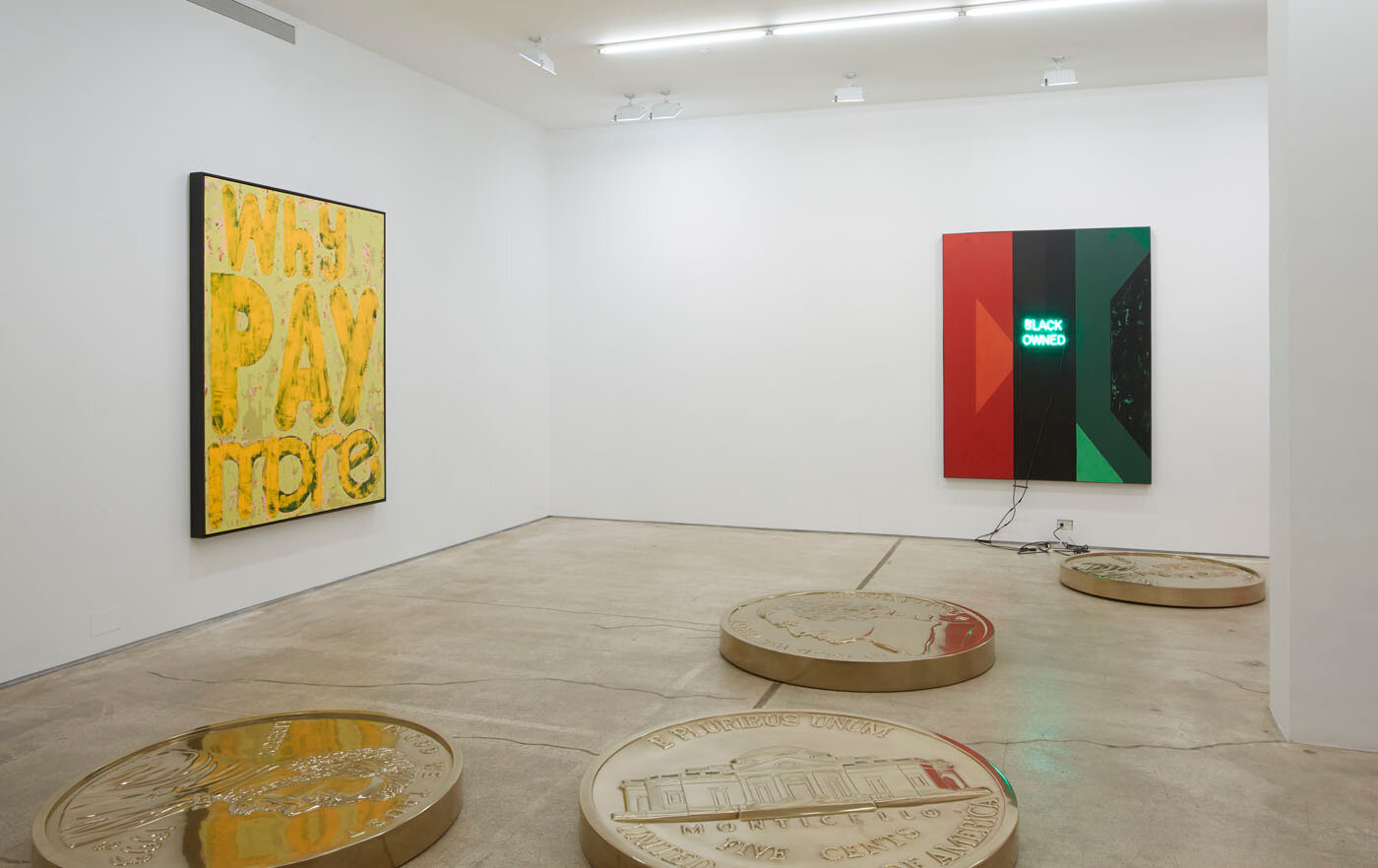 4/11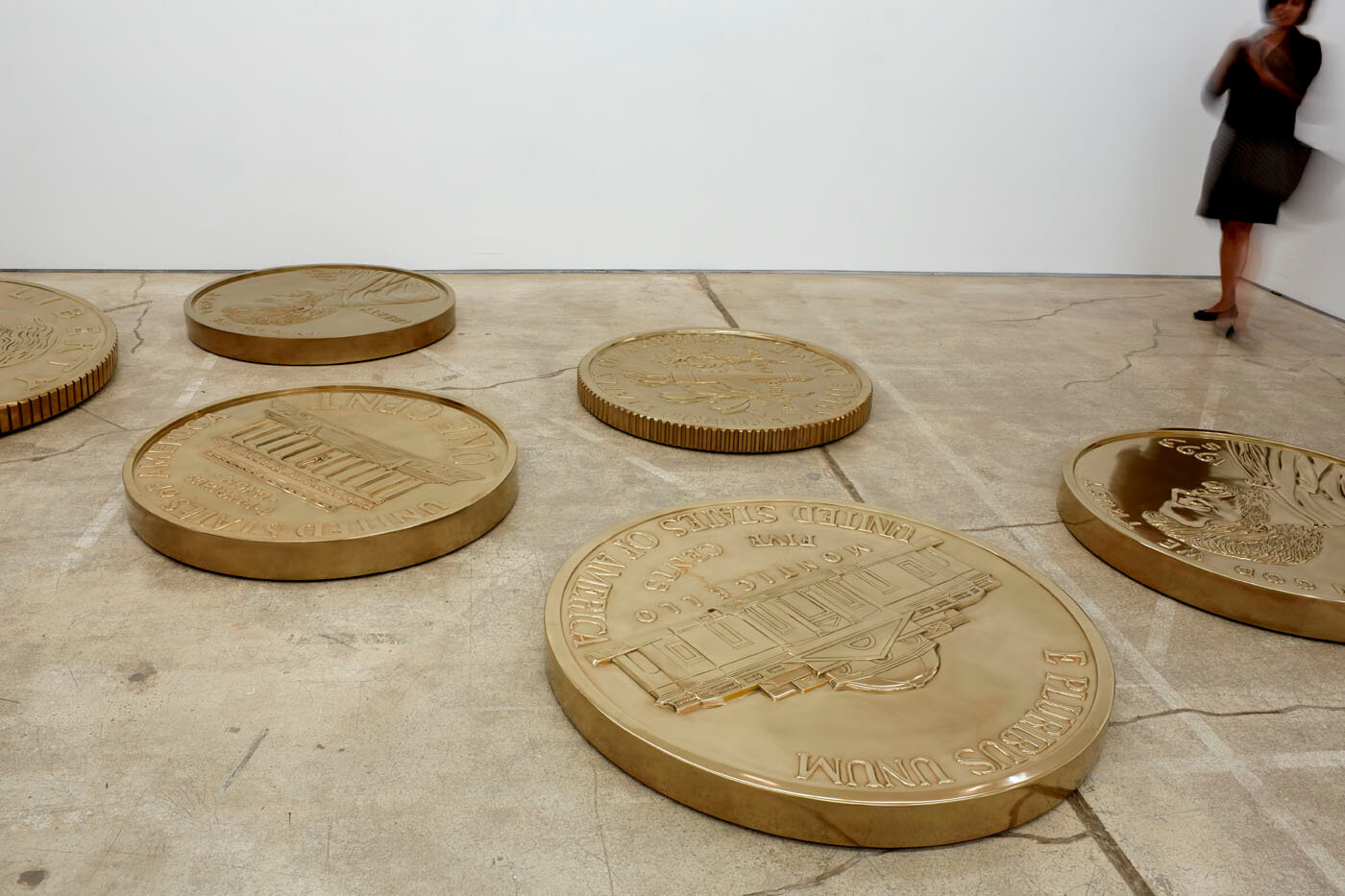 5/11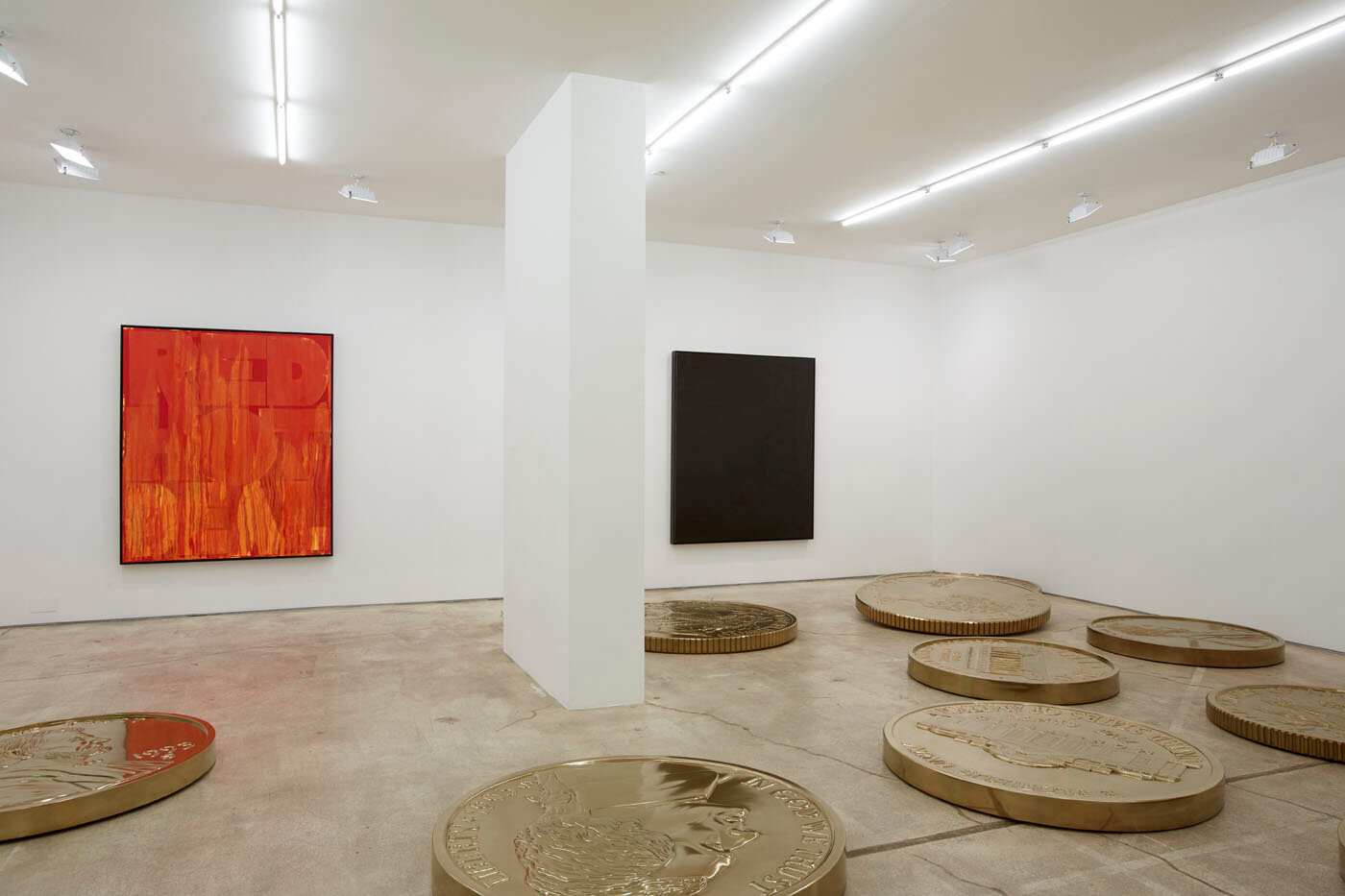 6/11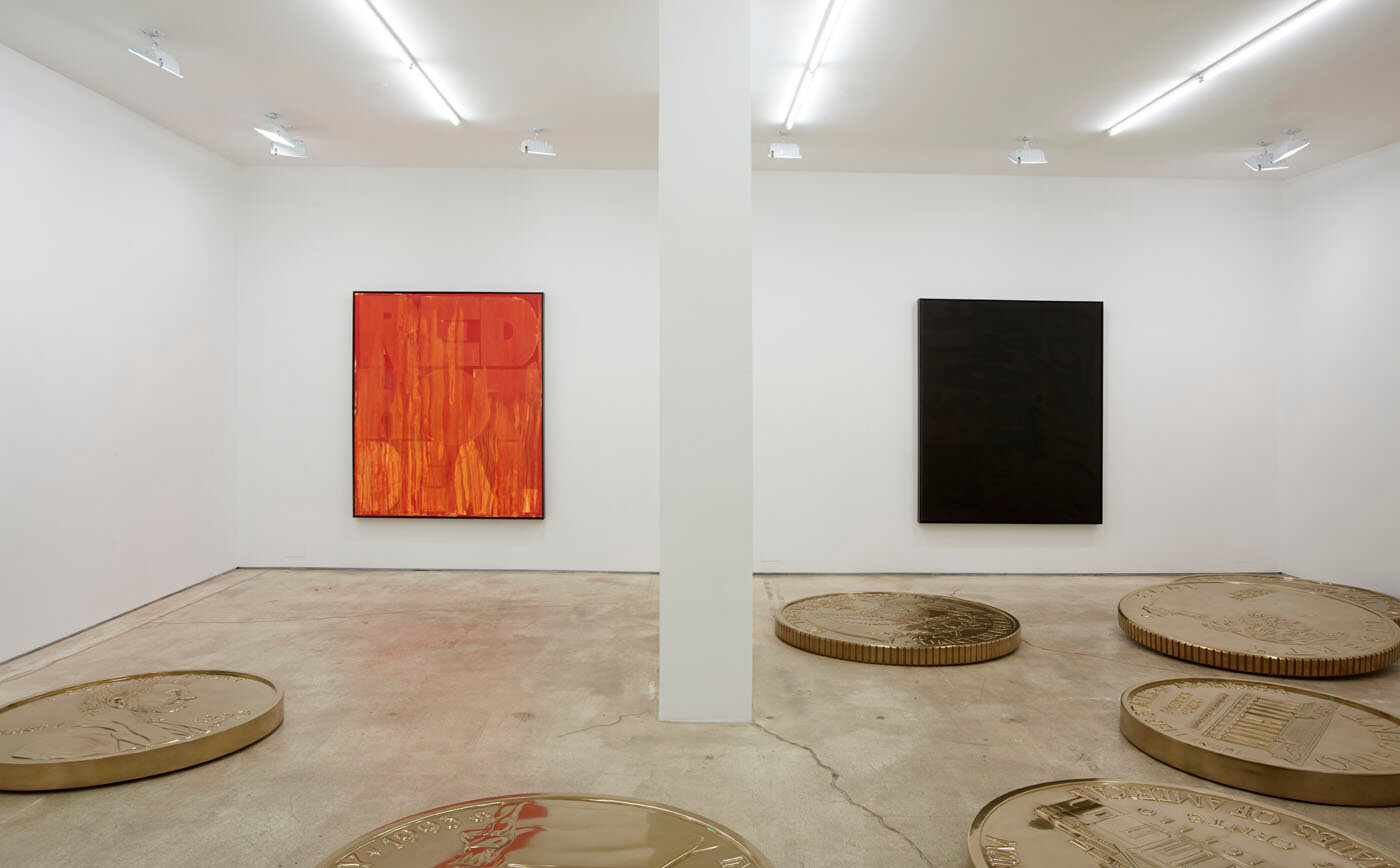 7/11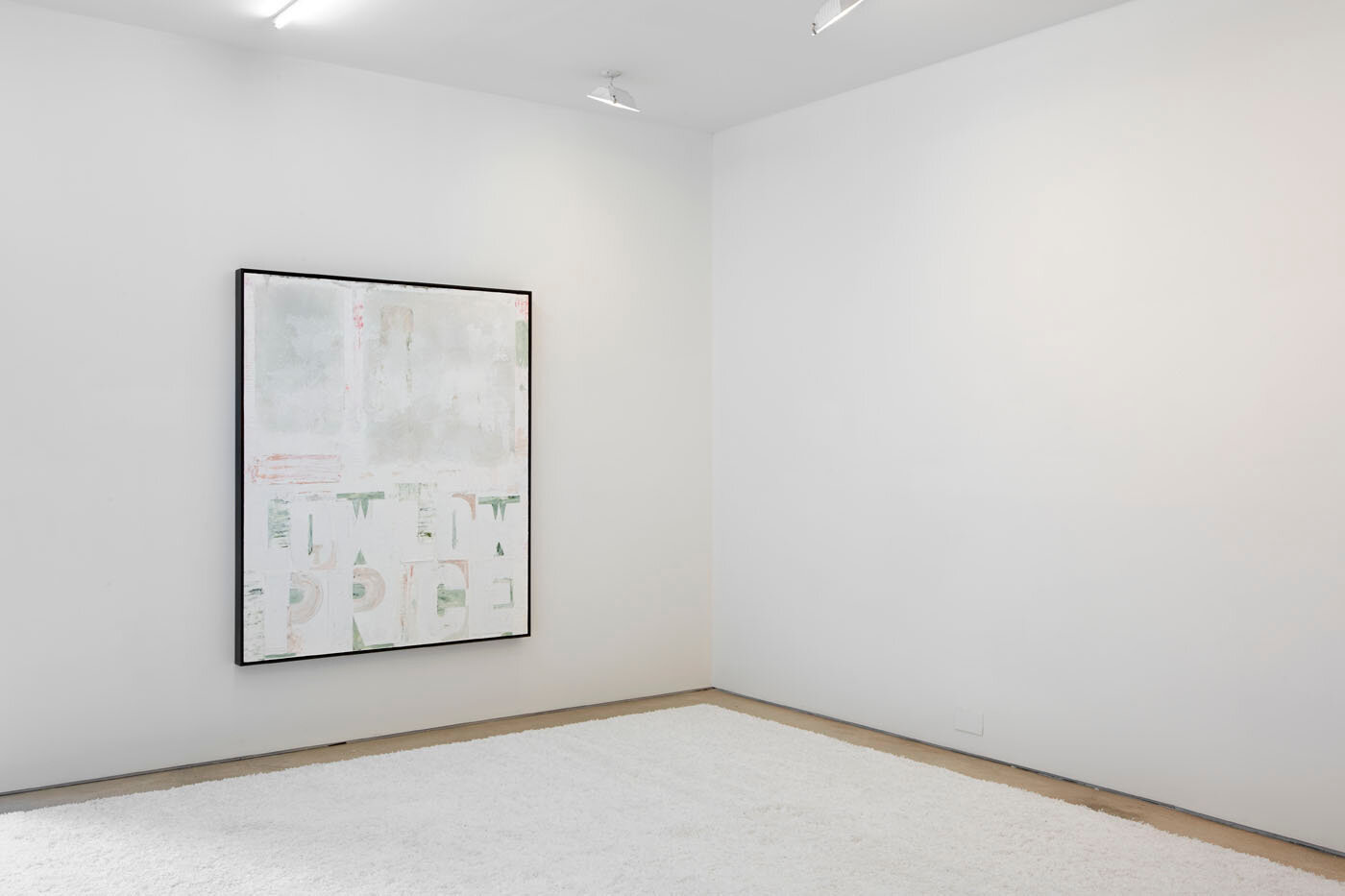 8/11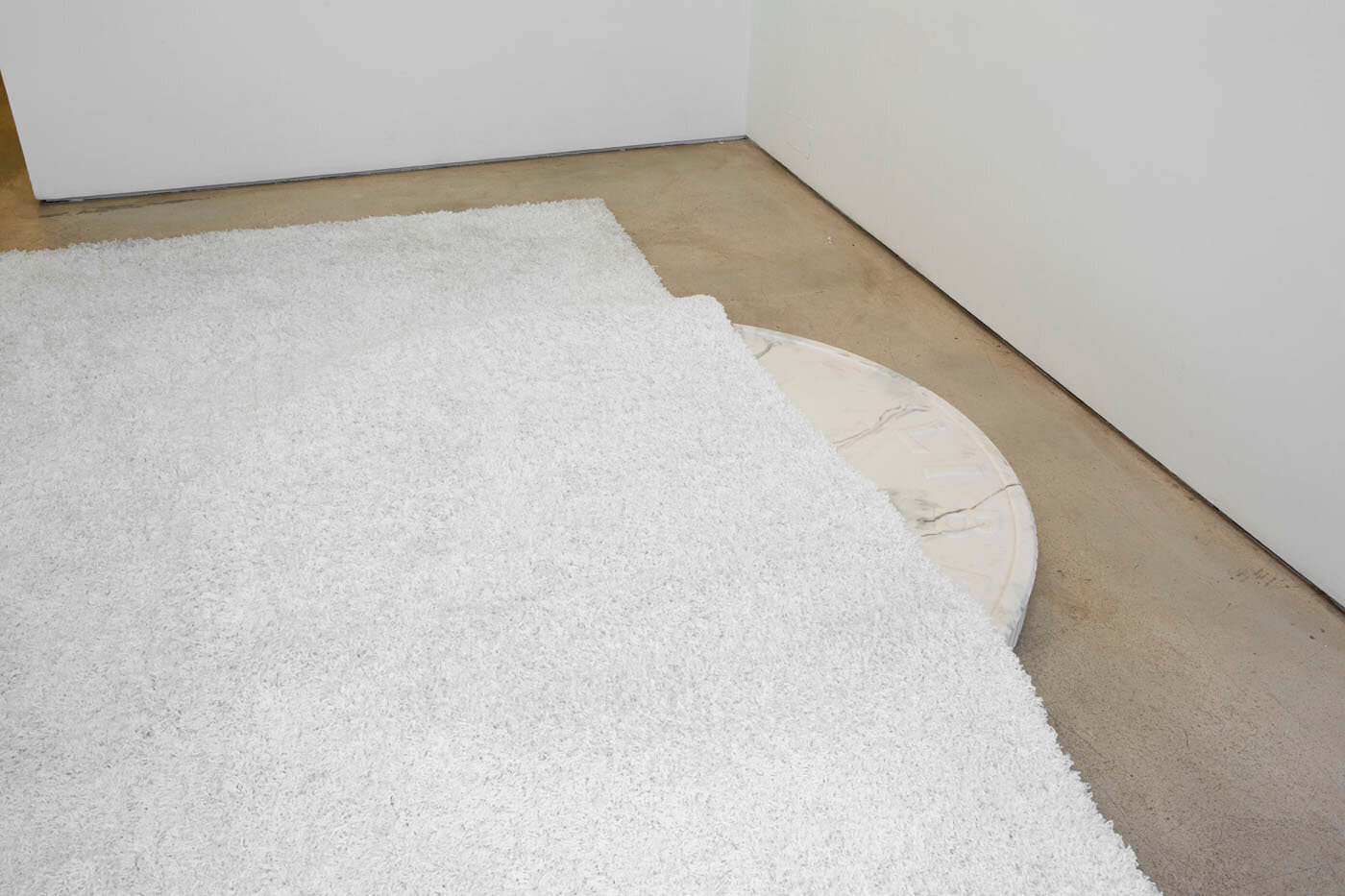 9/11

10/11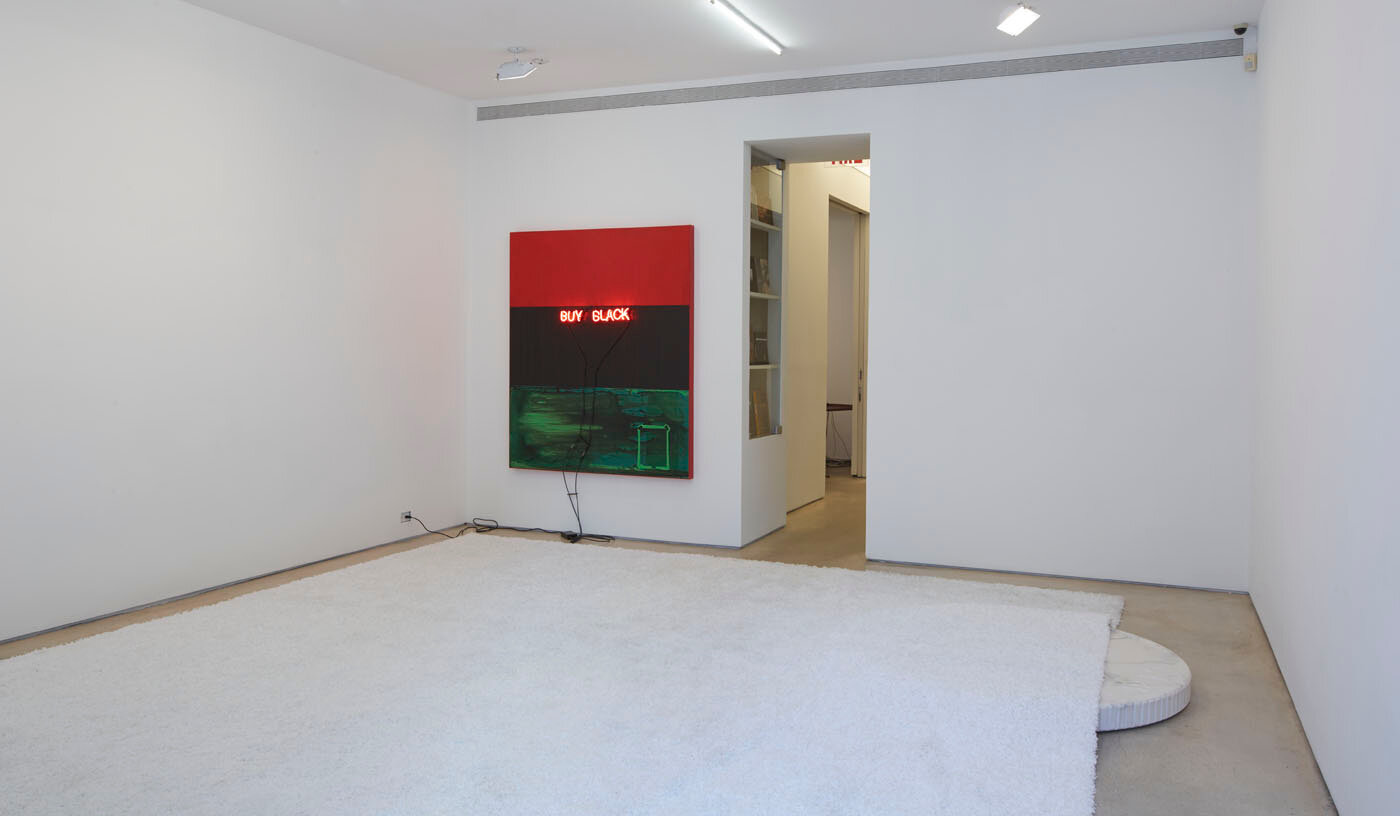 11/11
Dates
Sep 10 – Oct 12, 2013
Press Release
KERRY JAMES MARSHALL
Dollar For Dollar

September 10 – October 12, 2013


Opening reception: Tuesday, September 10th, from 5 – 8 PM at 524 West 24th Street.
Jack Shainman Gallery is pleased to announce DOLLAR FOR DOLLAR, an exhibition of sculpture and paintings by Kerry James Marshall.
Marshall is known for his figurative paintings that challenge and engage Western art history while making black identity and representation their prime subject. Marrying formal rigor and social engagement, his practice also encompasses sculpture, installation, photography and minimalist painting that strive toward a literal and conceptual black aesthetic. A radical pragmatist, Marshall recognizes the art world is not an autonomous "free" space, but is simply one component of the larger socio-economic order in which we operate. Marshall explores visibility within the canon and the consumption of culture as currency in this exhibition of recent works.
99 cent piece (One hundred thirty six thousand dollars in change) addresses value in artwork and beyond by simultaneously embodying high and low aesthetic ideals. A group of large scale coins with a flawless brass patina add up to 99 cents and lay as if haphazardly tossed on the floor. While 99 cents evokes low value, a bargain, pocket change or the ubiquitous 99-cent-stores full of cheap items, the piece itself is beautifully and expensively fabricated as referenced in the title's parenthetical. Marshall takes out the mediating object of the Readymade and self-reflexively focuses on the money itself.
A series of paintings with similarly provocative titles including Red Hot Deal, Why Pay More, On Sale Black Friday, Black Owned and Buy Black further provide a framework for this confluence of money, power, agency, autonomy and access, explored through a linchpin of language and symbols. Marshall creates an alternate archive that acknowledges the real-politic of the art making enterprise.
Kerry James Marshall lives and works in Chicago. Kerry James Marshall: In the Tower is currently on view at the National Gallery of Art, Washington, DC, through December 7, 2013. Upcoming solo exhibitions include Kerry James Marshall: Painting and Other Stuff at the Museum van Hedendaagse Kunst Antwerpen, Belgium, October 4, 2013 – February 2, 2014. The exhibition will travel to the Kunsthal Charlottenborg, Denmark; Antoni Tapies Foundation, Barcelona and the Museo Nacional Centro de Arte Reina Sofia, Madrid.
Recent solo exhibitions include Front Room Series: Kerry James Marshall, Contemporary Art Museum St. Louis, Missouri, 2013; Kerry James Marshall: Who's Afraid of Red, Black and Green, Vienna Secession, Austria, 2012; Kerry James Marshall, Vancouver Art Gallery, Canada, 2010; Art in the Atrium, San Francisco Museum of Modern Art, California, 2009; Every Beat of My Heart, Wexner Center, Ohio, 2008; the Venice Biennale, 2003 and One True Thing: Meditations on Black Aesthetics, Museum of Contemporary Art Chicago, Illinois, 2003, which traveled to The Baltimore Museum of Art, Maryland; the Birmingham Museum of Art, Alabama and The Studio Museum in Harlem, New York.
Marshall is included in numerous public collections including the Museum of Modern Art, New York; the Whitney Museum of American Art, New York; The Studio Museum in Harlem, New York; the Metropolitan Museum of Art, New York; the Walker Art Center, Minneapolis; the National Gallery of Art, Washington, DC; Los Angeles County Museum of Art, California; Birmingham Museum of Art, Alabama; San Francisco Museum of Modern Art, California; Art Institute of Chicago, Illinois; Museum of Contemporary Art Chicago, Illinois; the Museum of Fine Arts, Boston, Massachusetts; Harvard Art Museum, Massachusetts and the Yale University Art Gallery, Connecticut.
Concurrently on view at 513 West 20th Street is Hayv Kahraman: Let the Guest be the Master from September 10th through October 12th.
Upcoming exhibitions at the gallery include Odili Donald Odita: This, That and the Other at our 20th Street location, and Brad Kahlhamer: A Fistful of Feathers at our 24th Street location. Both exhibitions open October 18th and remain on view through November 16th, 2013.
After Labor Day, gallery hours are Tuesday through Saturday from 10am to 6pm. For additional information and photographic material please contact the gallery at info@jackshainman.com.