Kerry James Marshall
Biography
Kerry James Marshall (b.1955 in Birmingham, AL; lives and works in Chicago, IL) is recognized as one of the leading contemporary artists of his time. Internationally renowned, Marshall's work interrogates Western art history—from the Renaissance to 20th-century American Abstraction—challenging and recontextualizing the canon to include themes and depictions that have been historically omitted. His mastery as an artist has radically changed what he calls "the lack in the image bank" by foregrounding Black subjects in his paintings.  
Born in Birmingham at the start of the American Civil Rights movement, and later moving to the Watts neighborhood of Los Angeles just before the 1965 Watts riots, Marshall's work is inspired by his own personal history as well as what he interprets to be recurring elements of the American experience. As Carroll Dunham beautifully wrote in Artforum in 2017, "one might have thought it impossible for contemporary painting to simultaneously occupy a position of beauty, difficulty, didacticism, and formalism with such power. There really are no other American painters who have taken on such a project."
Marshall's illustrious career spans five decades. After he graduated with a BFA from Otis Art Institute in 1978, he began showing regularly on the West Coast, and in 1993 had his first solo show at Jack Shainman Gallery. In 1994 his first traveling exhibition, Telling Stories, opened at the Cleveland Museum of Art. It would be followed by many more, from the historically minded Mementos that originated at the Renaissance Society in Chicago, to Along The Way, which opened at the Camden Arts Center in London in 2005.
In the past decade, Marshall has had two major touring exhibitions. In 2016, the Museum of Contemporary Art in Chicago opened Mastry, a retrospective that traveled to the Metropolitan Museum of Art in New York and the Museum of Contemporary Art in Los Angeles. This exhibition followed an equally prestigious 2013-2014 European survey that traveled to the Museum van Hedendaagse Kunst Antwerpen, Belgium, the Kunsthal Charlottenborg, Copenhagen, and then was simultaneously on view at Antoni Tapies Foundation, Barcelona and Museo Nacional Centro de Arte Reina Sofía, Madrid. In 2012 he had a solo exhibition at the Vienna Secession and in 2013 a solo show at the National Gallery in Washington, DC. Marshall has participated in numerous group exhibitions, biennials and public commissions. He was featured in the Venice Bienniale (2003 and 2015), the Carnegie International (1999 and 2018), and Documenta 12 (1997 and 2007). In 1997 he was awarded a MacArthur Grant. The National Cathedral in Washington, DC is currently working with Marshall to create two new stained glass windows.
Marshall is included in numerous public collections including the Art Institute of Chicago, IL; Birmingham Museum of Art, AL; the Crystal Bridges Museum of American Art; Harvard Art Museum, MA; Los Angeles County Museum of Art, CA; the Ludwig Museum, Cologne; the Metropolitan Museum of Art, NY; the Museum of Contemporary Art, Chicago, IL; the Museum of Modern Art, NY; the National Gallery of Art, Washington, DC; San Francisco Museum of Modern Art, CA; the Studio Museum in Harlem, NY; the Tate Modern, London; the Whitney Museum of American Art, NY; and the Yale University Art Gallery, CT.
Exhibitions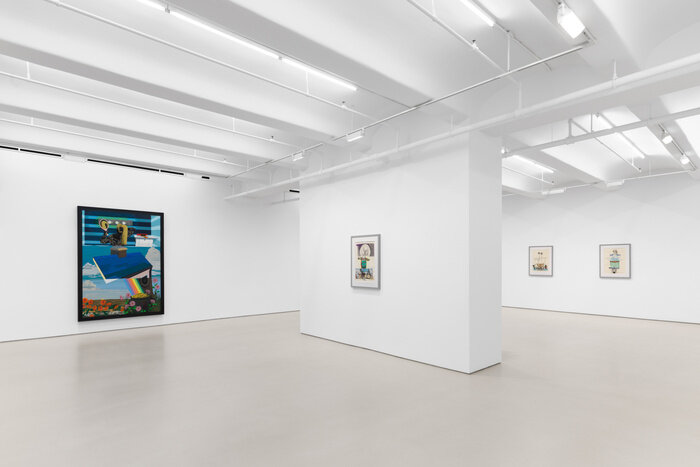 Kerry James Marshall: EXQUISITE CORPSE This Is Not The Game
20th Street, Nov 03 – Dec 23, 2022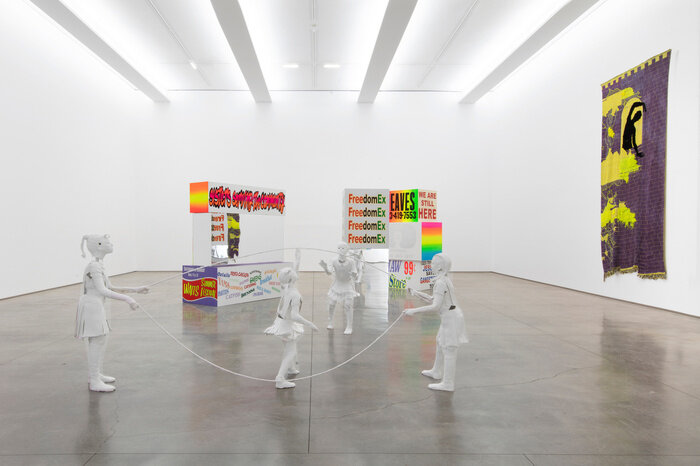 Feedback
The School, Jun 05 – Oct 30, 2021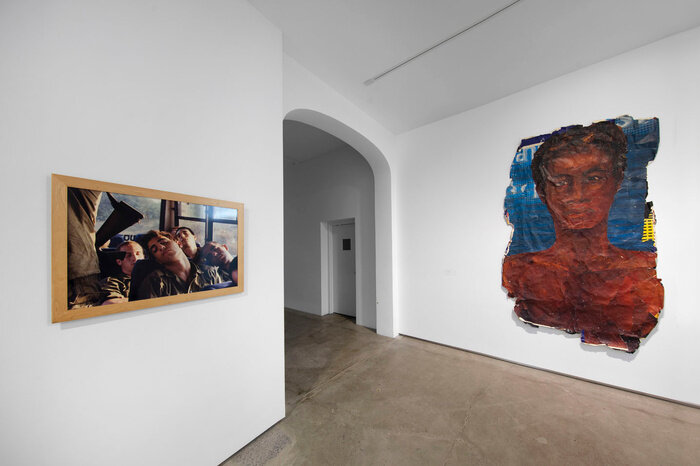 Parking On Pavement
The School, Nov 17, 2018 – Mar 02, 2019

Orientation
20th Street, Jun 28 – Aug 10, 2018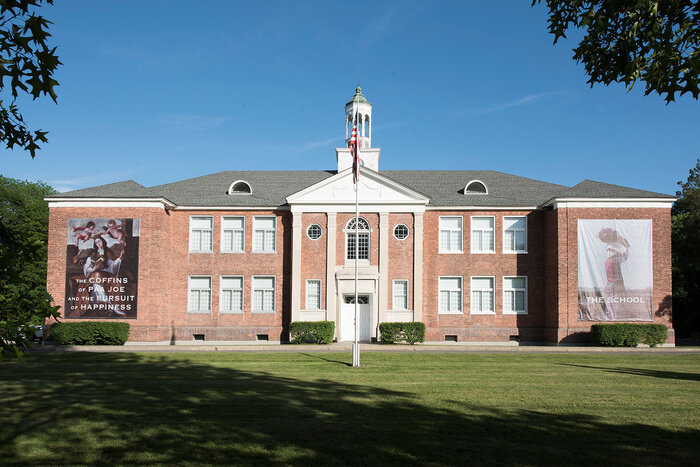 The Coffins of Paa Joe and the Pursuit of Happiness
The School, Jun 08, 2017 – Feb 24, 2018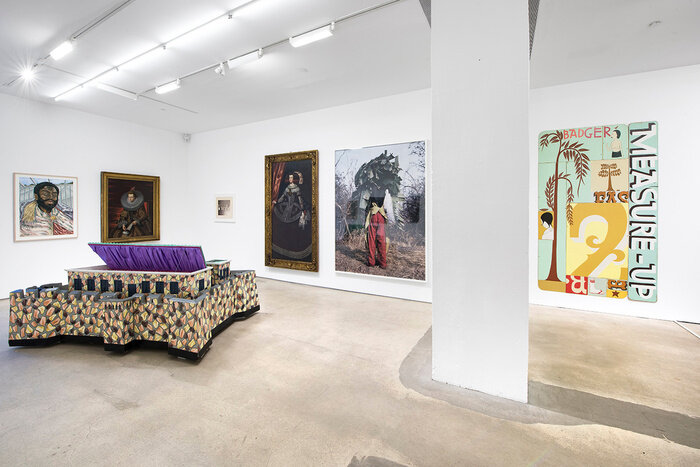 The Coffins of Paa Joe and the Pursuit of Happiness
Jun 08 – Aug 25, 2017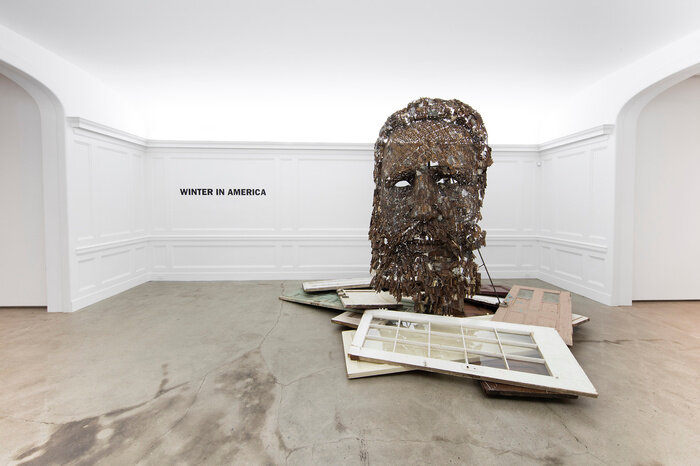 Winter In America
The School, Oct 17, 2015 – Mar 19, 2016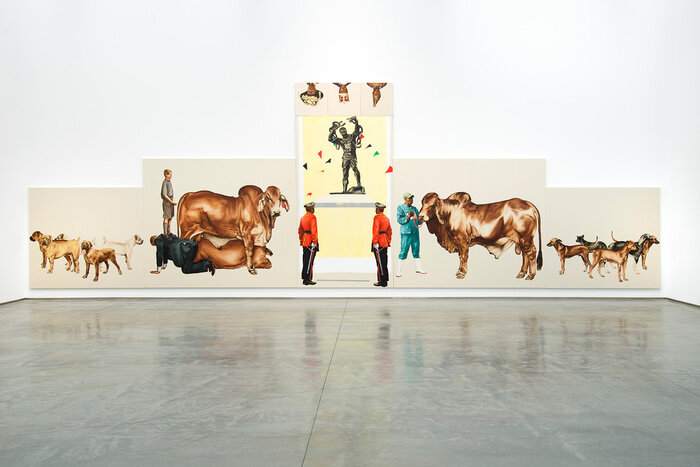 Status Quo
The School, Jan 31 – Apr 12, 2015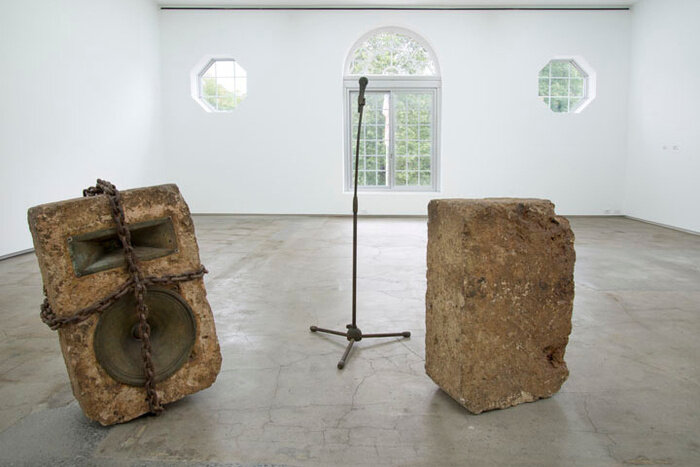 Mise En Scène
The School, Aug 01 – Dec 01, 2014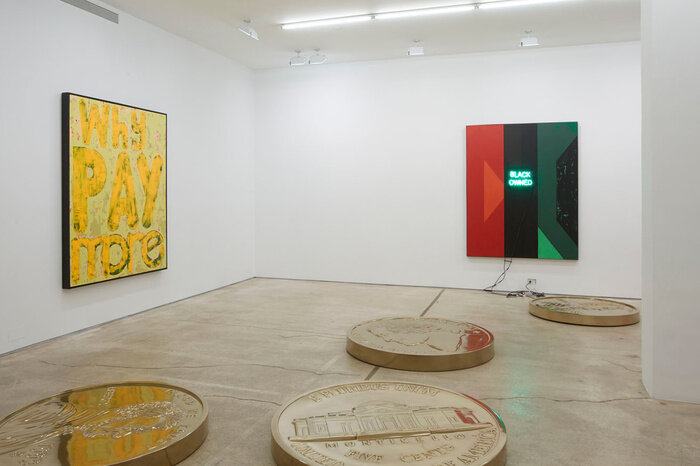 Dollar For Dollar
Sep 10 – Oct 12, 2013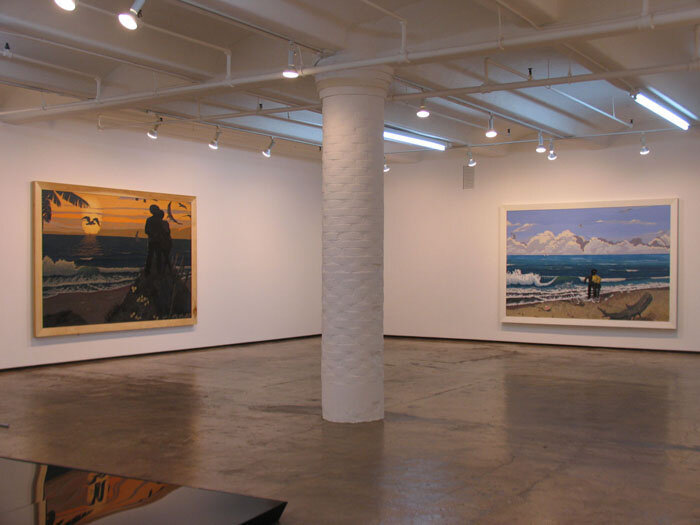 Black Romantic
20th Street, May 22 – Jul 03, 2008

Kerry James Marshall
20th Street, Mar 20 – Apr 17, 1999

Kerry James Marshall: Paintings
Jan 09 – Feb 13, 1993