Black Joy
"When we lack joy, we have a diminished capacity for self-love and self-valuing and for empathy. If political struggle is exercise for the soul, joy is the endorphin rush such struggle brings."

-Brittney Cooper, Eloquent Rage
Tyler Mitchell
On Black Joy

In my life, joy started with car rides home from school. It was that 30 minutes from Buckhead back to the suburbs of East Cobb. I smiled knowing that I was about to be home, away from the chaos of school, and sink into the internet. I dove into a world of beautiful visuals, voyeuristically escaping, picturing myself in them.
I loved all the pictures I found on Tumblr. Each was like a secret door into worlds outside my own.
I had a particular fever for California and an obsession with "The American Dream."
The palm trees felt so picture perfect. I think my mind was already starting to ask itself: Where would joy be if joy were a place? What would it look like if I had joy?
I loved anything Paul Thomas Anderson filmed. I loved anything Ryan McGinley shot. I knew it wasn't even necessarily made with me – a Black kid in the suburbs – in mind, but I knew whatever I was seeing, I was obsessed with it. I knew I wanted to see myself in those worlds. The way in which their protagonists appeared as if they're reaching for so much more. Something about how the sun hit their bodies.
I was starting to understand picturing joy. And how people in a picture embody an entire moment. I wanted that. But I didn't just want exactly that. I wanted to know what that looks like for Black people. And what that looks like for me.
Visual worlds online became my respite and my joy.
My first moments of photographic joy were sneaking into the photo lab on the 8th floor of NYU Tisch and scanning my film negatives, usually casual portraits of friends. As a film major, it was against the rules to go into the labs. Students needed a password to get in. I was always sneaking in after students who cracked the code until Deborah Willis told me in the hallway, "You know you could just take a class in the department with me and you can access the lab all you want?"
So I did. And through Professor Willis, I immersed myself in the worlds of many of the beautiful artists featured in this very viewing room. People like Kerry James Marshall, Malick Sidibé, Carrie Mae Weems, Gordon Parks, Barkley L. Hendricks, and many more.
I remember thinking to myself: "I didn't know we could look like this." I probably did know it. But there's the old phrase, "you have to see it to be it."
In some ways, my work attempts to reside in the "see it to be it" zone. It's important to me to visualize young Black people simply enjoying public space – existing in their own element. When I make an image of a group of Black youth's hula hooping in a park, I hope that there is a similar group elsewhere in the world freely experiencing the exact same joy. I hope to "see it" and I hope the images make more space for there to actually "be it."
When I think about the works in this show and their joy, I think about their inherent limitlessness. I think about unlimited Black imagination. And I think about these works' unique ability to suggest a collection of global Black moments of introspection and peace that are taking place around the world right now. You simply can't contain it. Right this second there's a whole swath of collective moments happening. Only a few of which can be depicted here.
These aren't just images in isolation of one another. This is a visual world online.
Visual worlds online were my respite and my joy in 2010. And in this moment, visual worlds online continue to serve as my respite and joy.
Maybe this world can be yours today.
Courtesy of and copyright The Gordon Parks Foundation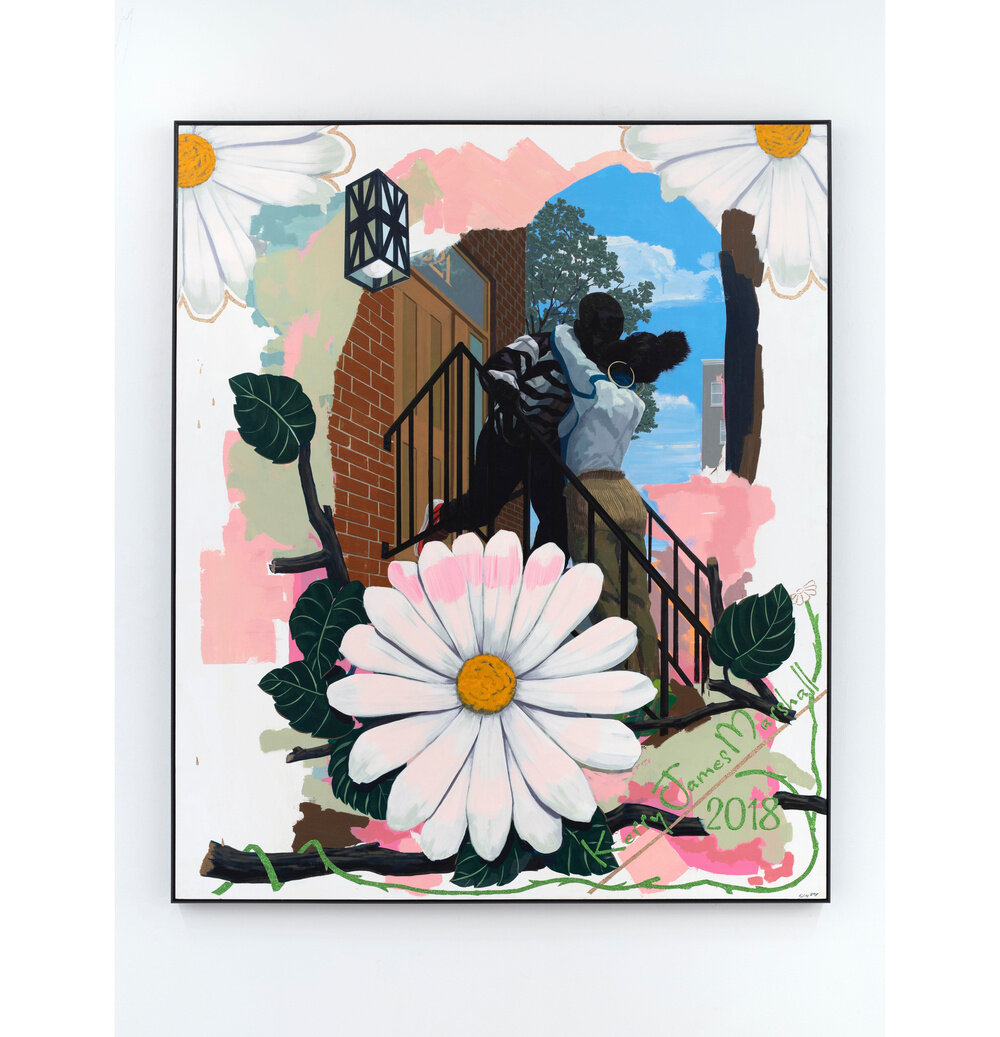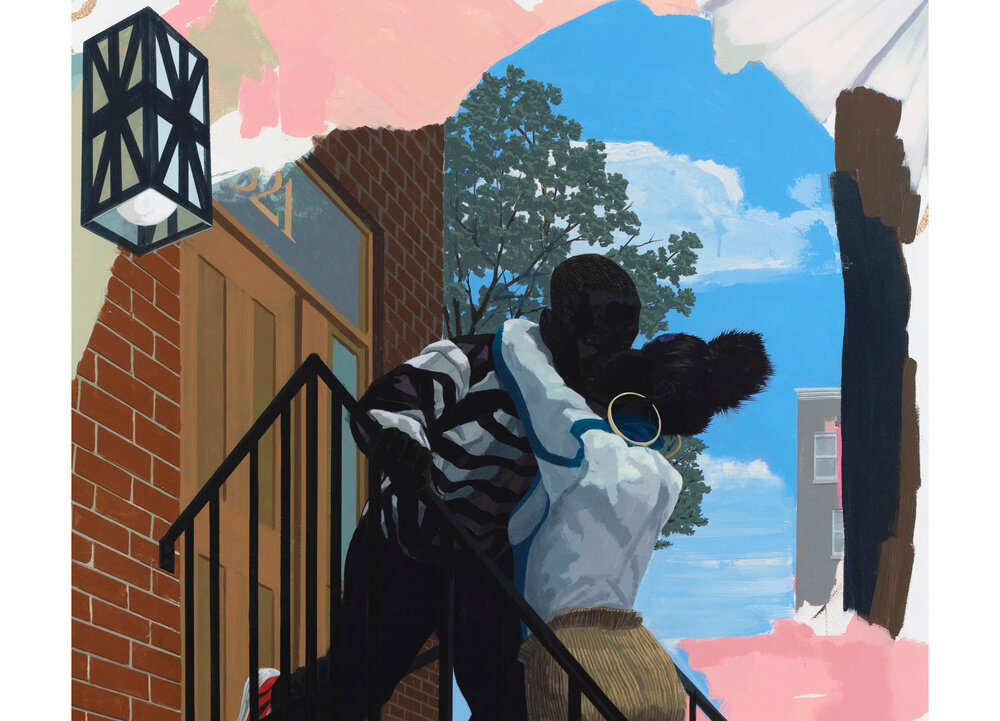 "What you don't see a lot of in representation just about anywhere are images of black people who seem to like each other, who seem to care about each other, who seem to be in love with each other. These pictures you just don't see, because the news media is almost always filled with images of black folks associated with crime or some sort of victimization, or some other kind of trauma."
-Kerry James Marshall
"Sidibé's subjects were the people he loved and lived among: He shows them letting go, having fun, projecting their best selves. He photographed an Africa rarely seen in images made by white photographers—a place of sheer joy."

-Marlaine Glicksman, Culture Trip, February 2018
Courtesy of and copyright The Gordon Parks Foundation
"It is my intention to utilize the idea of 'celebration' as a performative for freedom. Celebration is integral to forming and shaping the identity of people within cultures. It provides a way of acknowledging the existence of oneself, and one's accomplishments in this space. It caps the end of events, and lights the way into each new day."

-Odili Donald Odita, Third Sun Press Release 2018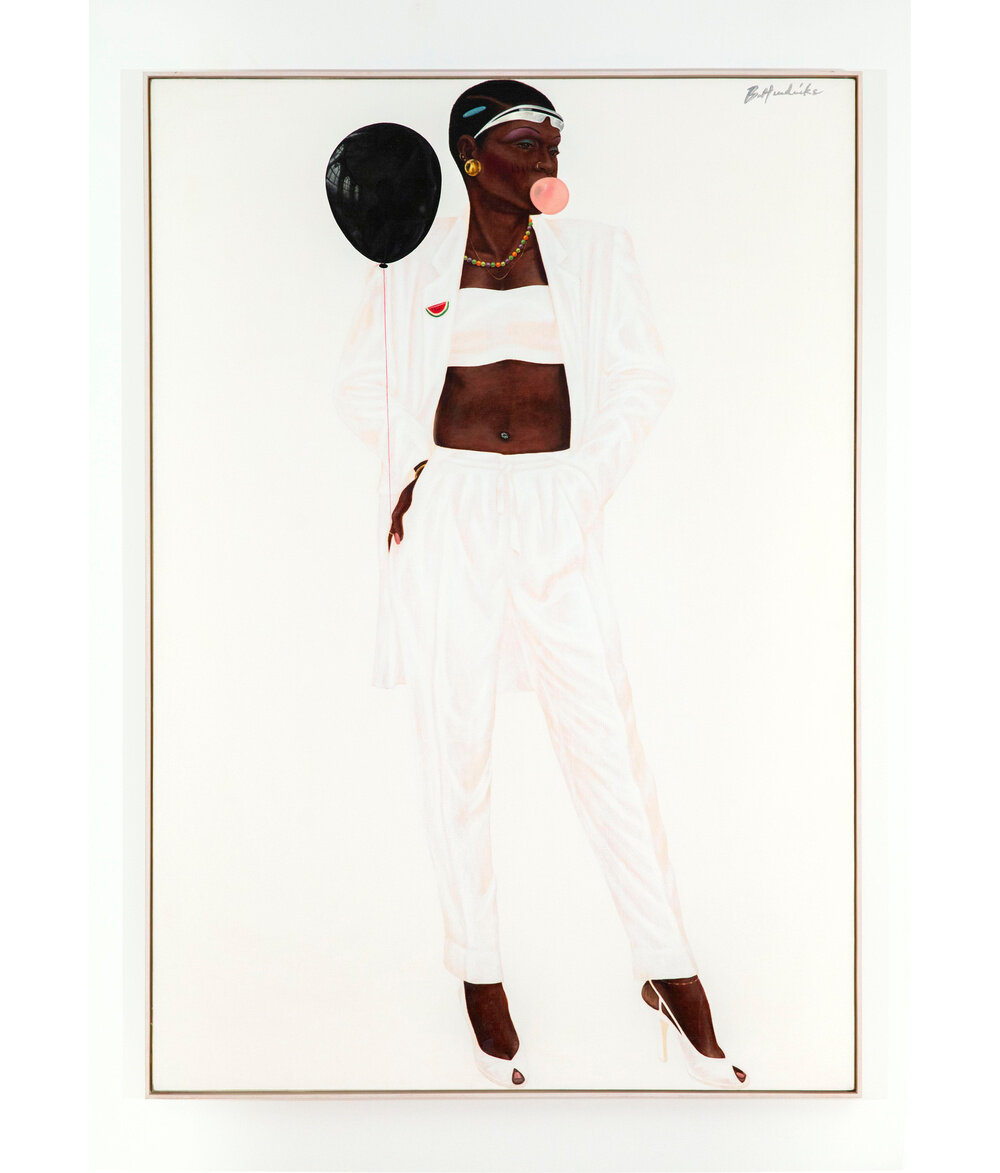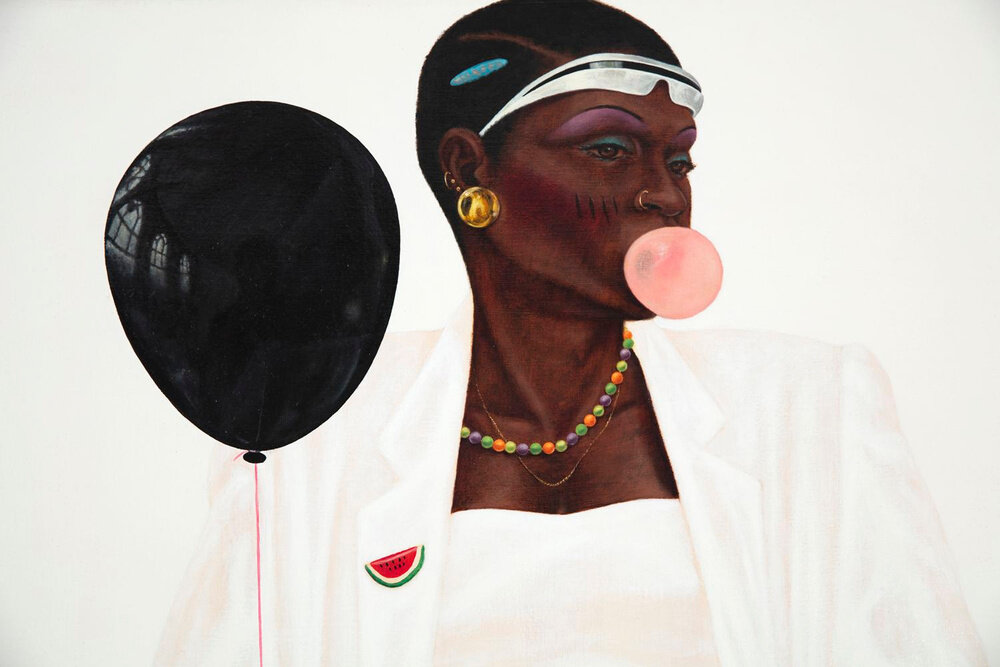 "Maintaining the capacity for joy is critical to the struggle for justice."
-Brittney Cooper, Eloquent Rage