Rose B. Simpson: Road Less Traveled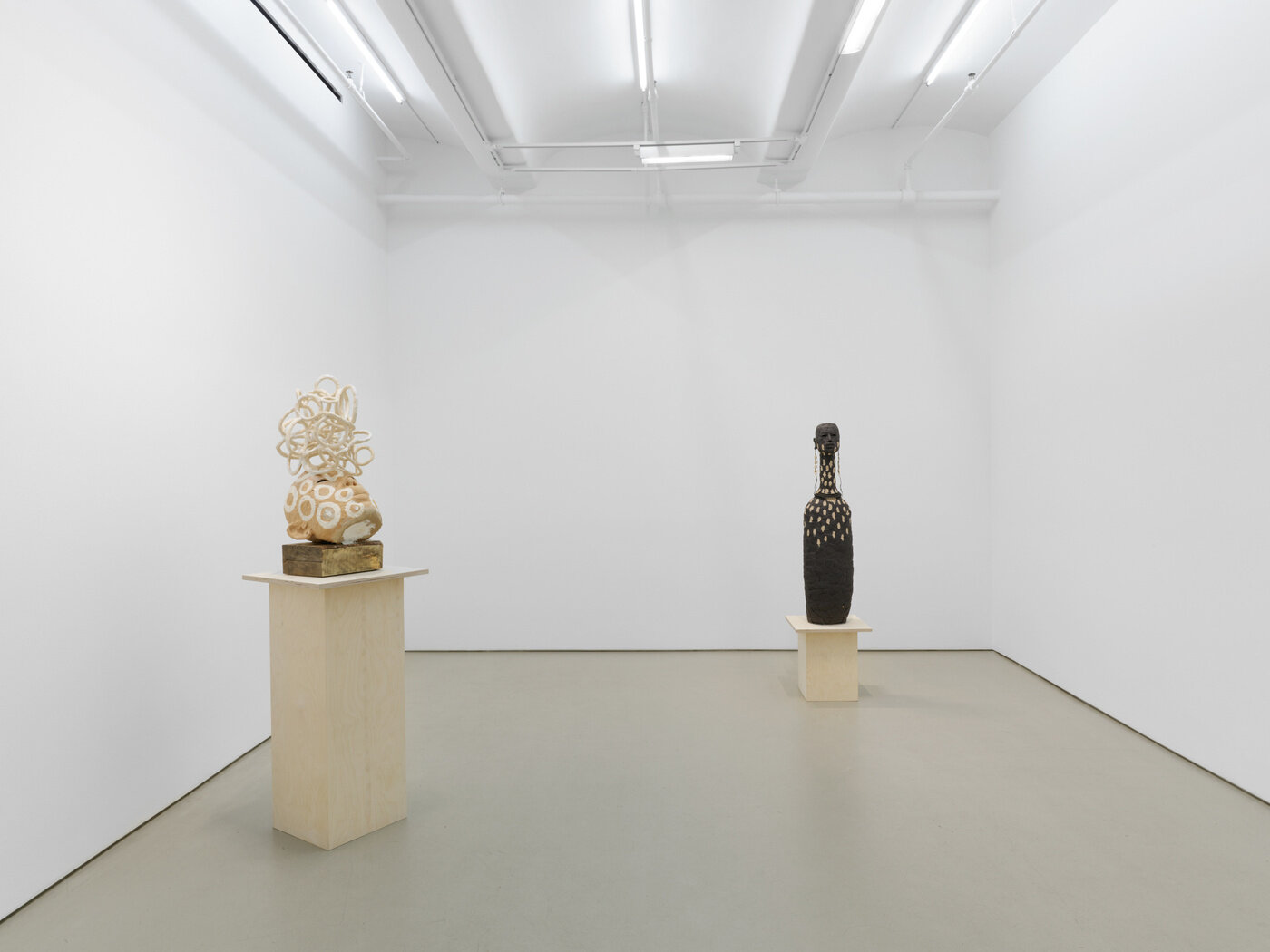 1/7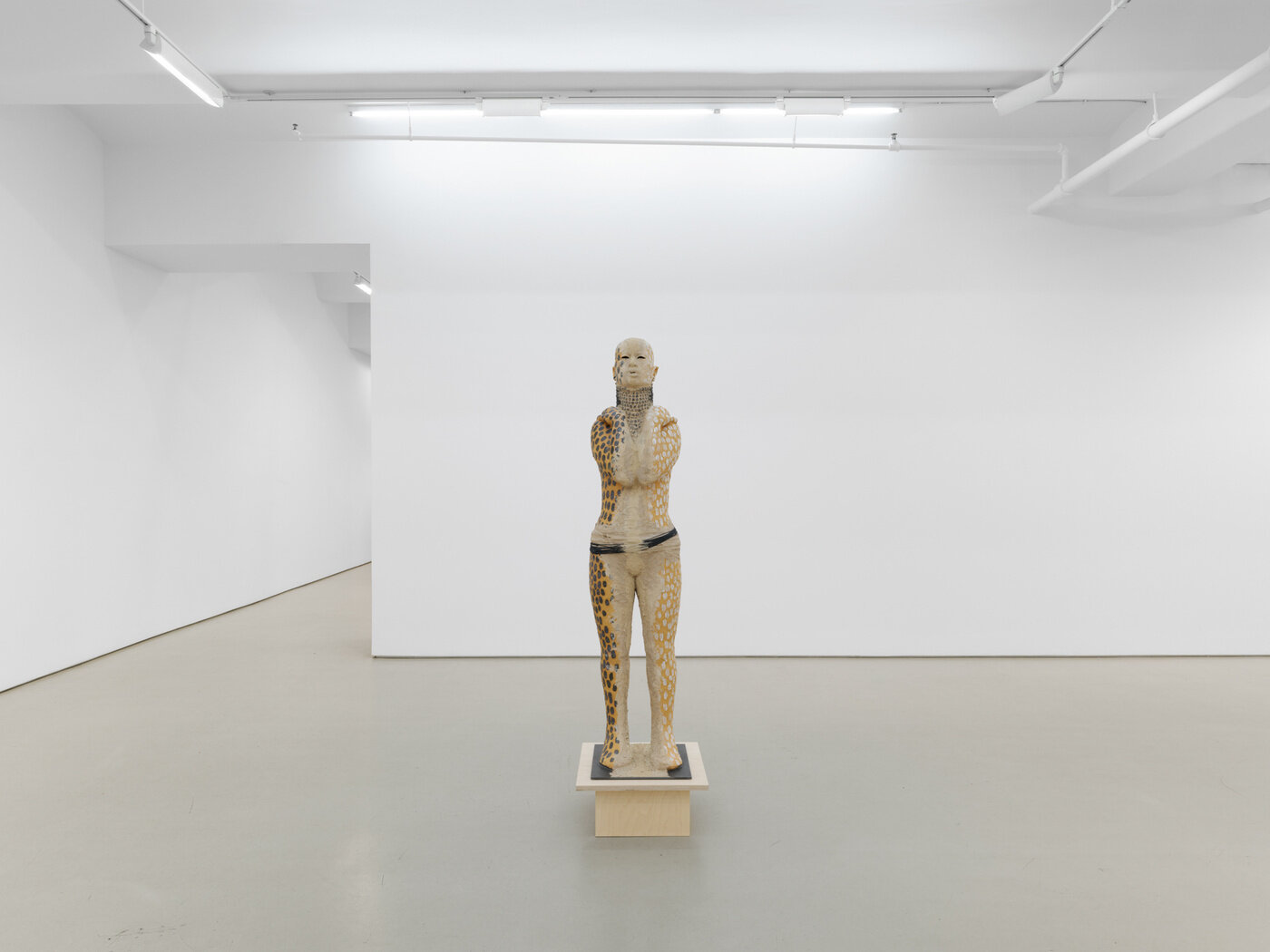 2/7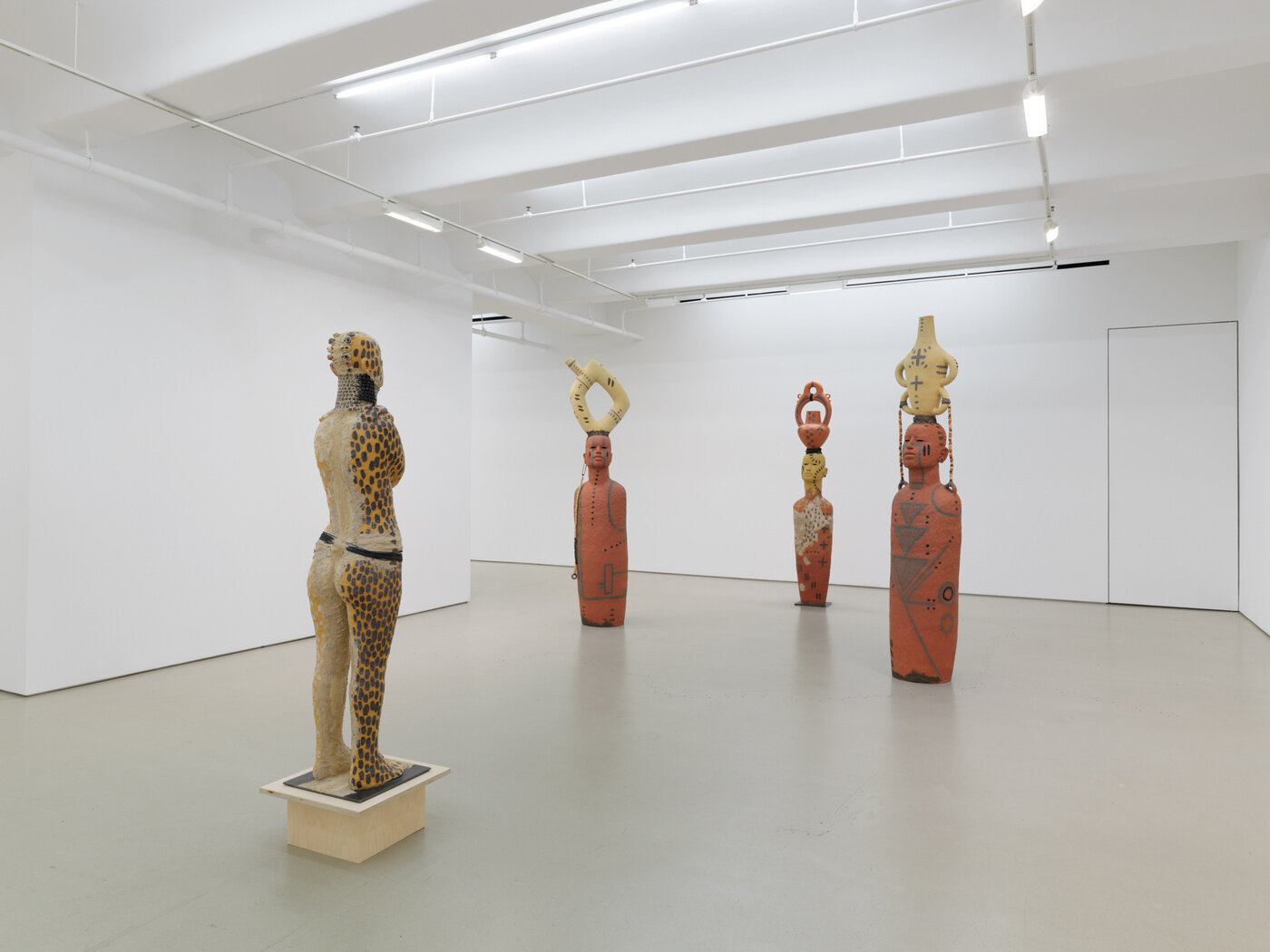 3/7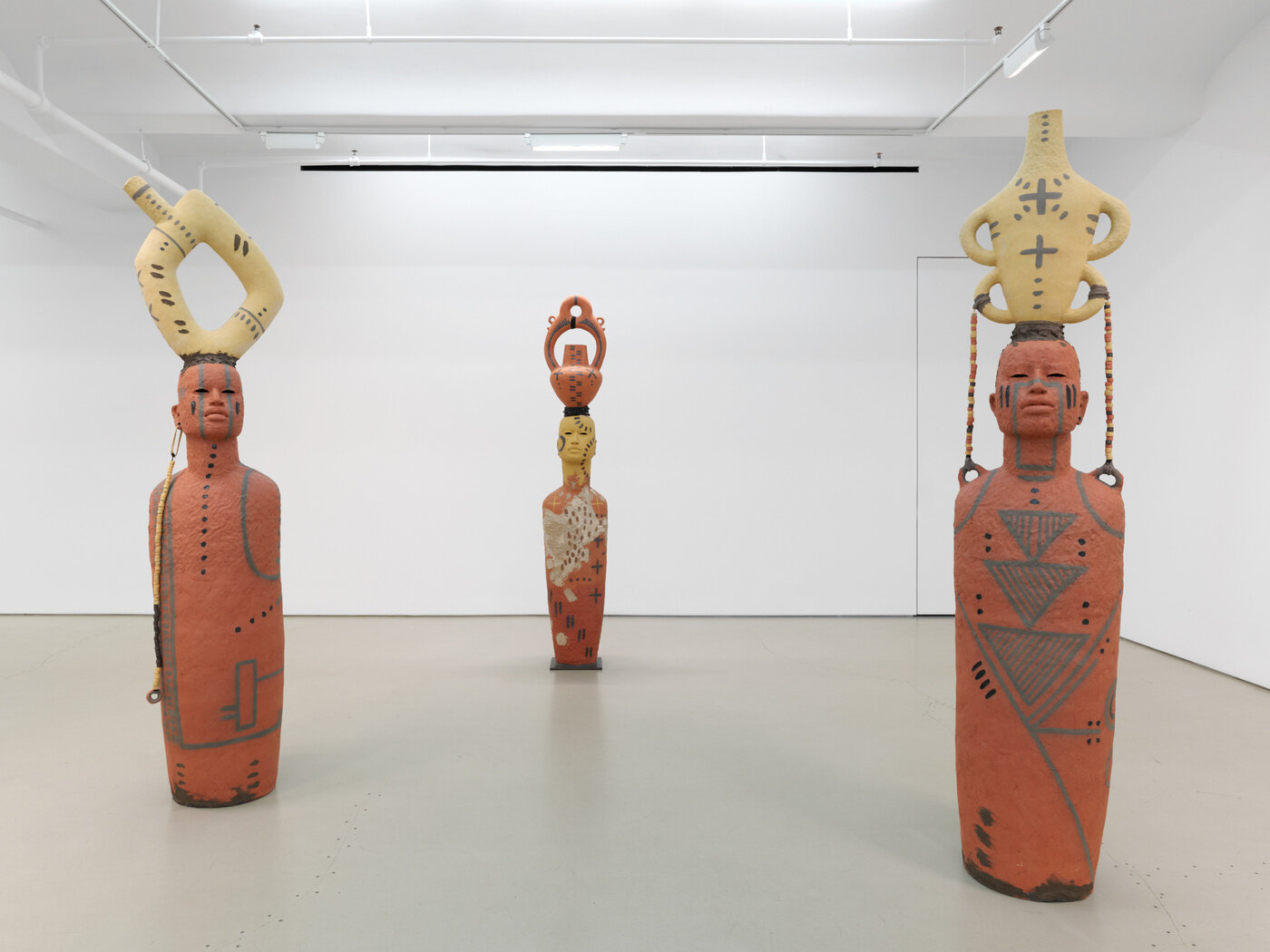 4/7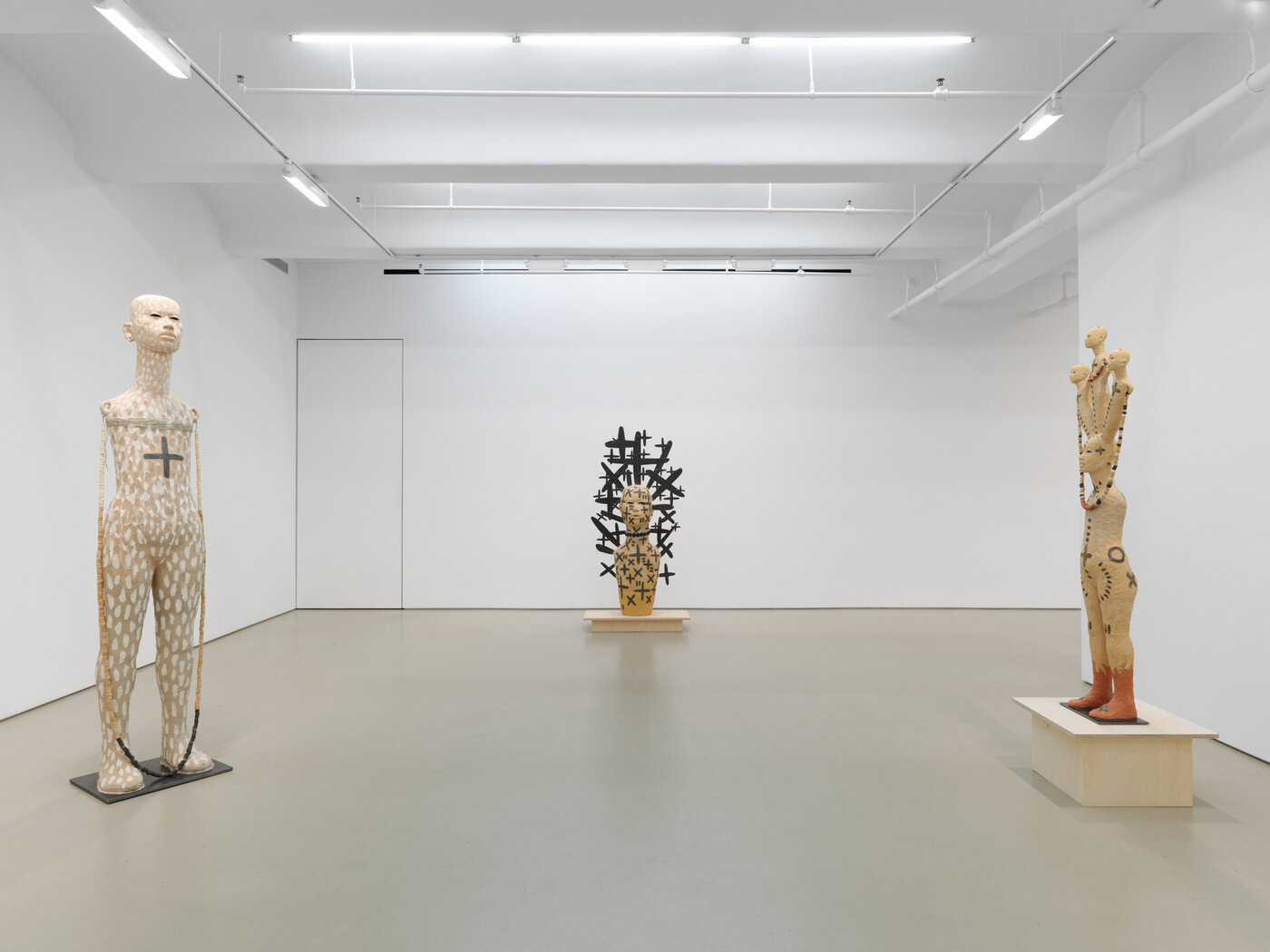 5/7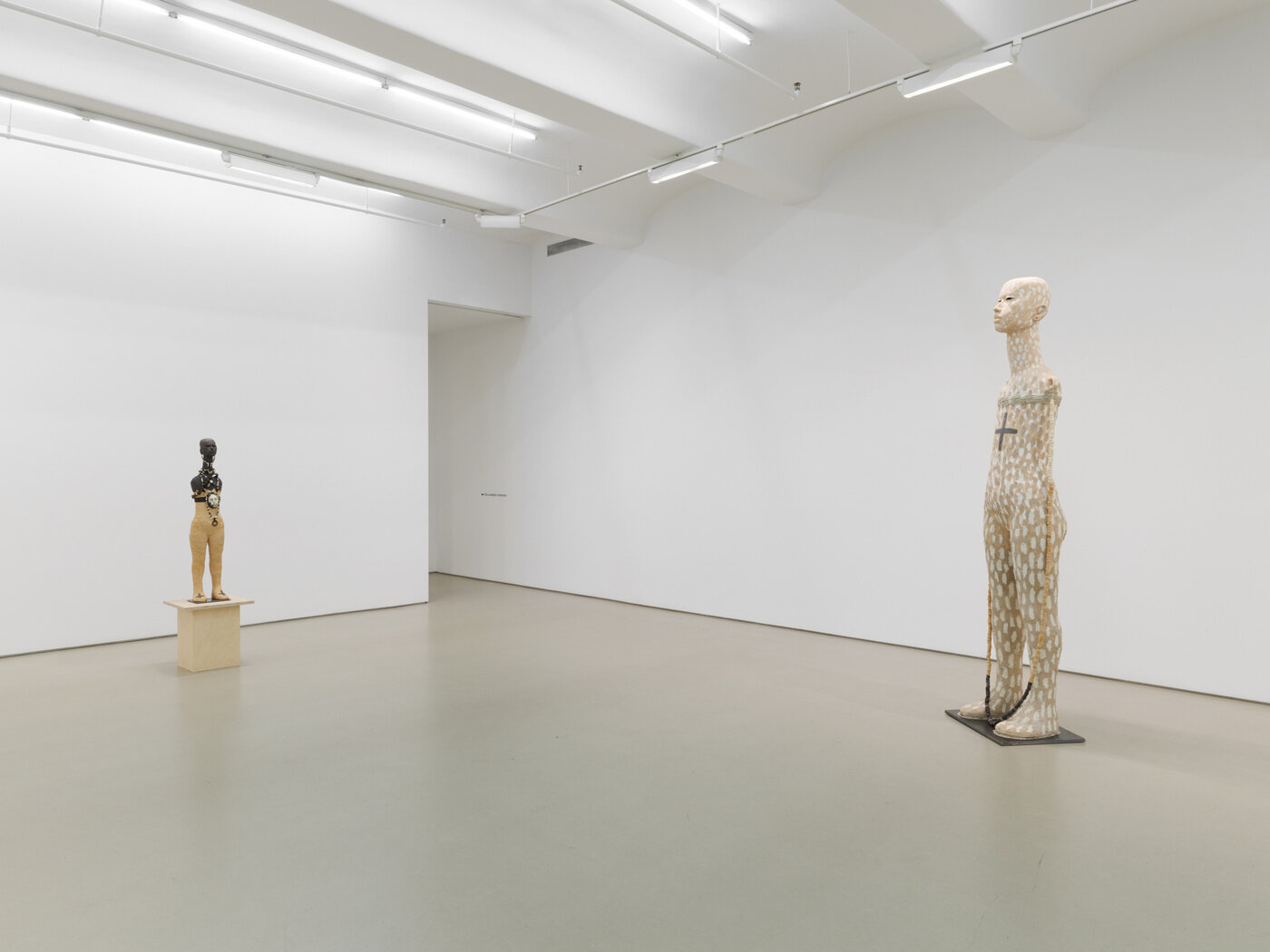 6/7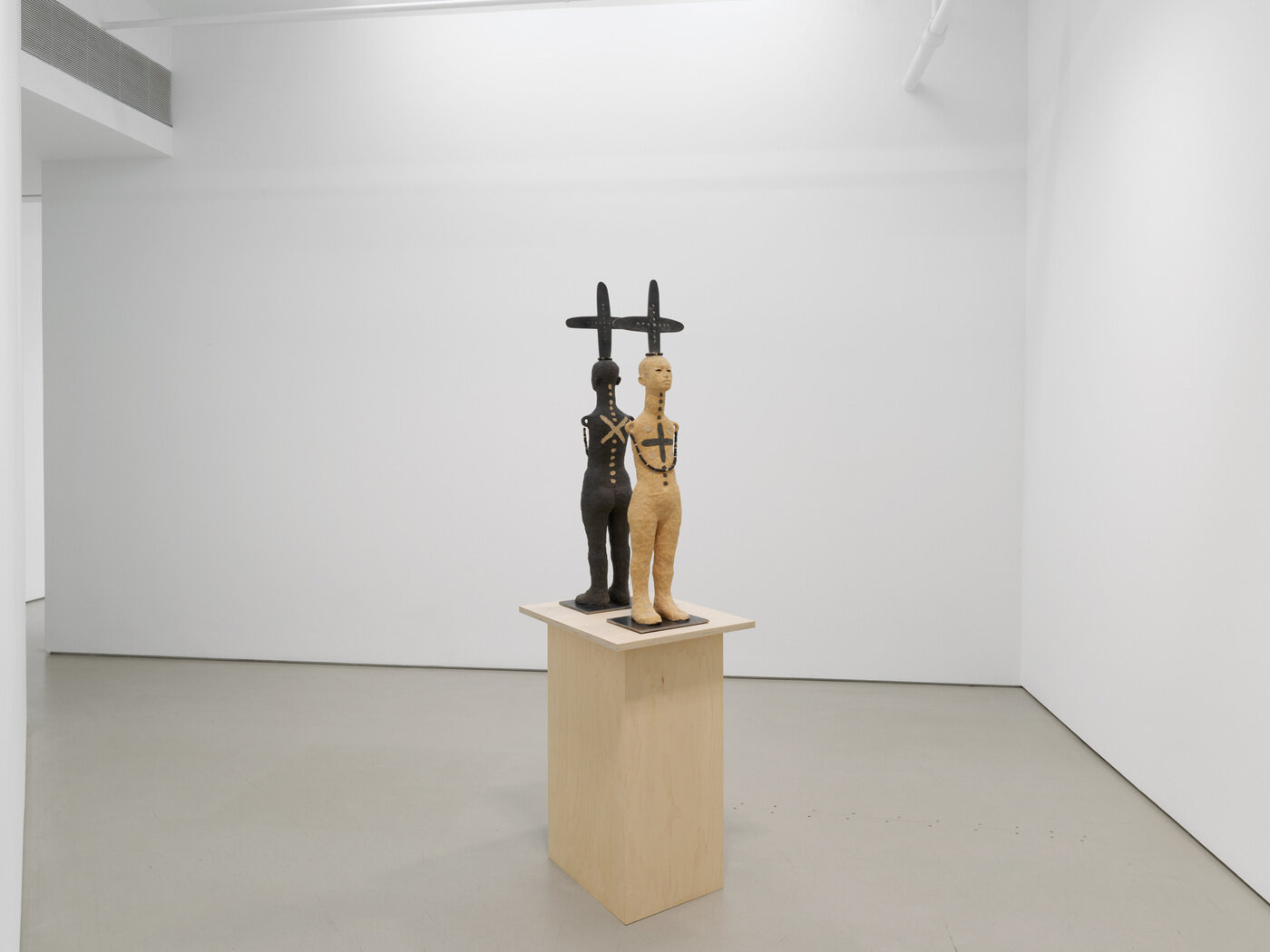 7/7
Dates
Feb 23 – Apr 08, 2023
Location
513 West 20th Street New York, NY 10011
Press Release
Rose B. Simpson
Road Less Traveled
February 23 – April 8, 2023
513 W 20th Street, New York, NY
Opening reception: Thursday, February 23, 6–8PM


PRESS 
Whitewall



Jack Shainman Gallery is pleased to present our first solo exhibition of works by Rose B. Simpson. Located at 513 West 20th Street, the exhibition features Simpson's ceramic and mixed-media sculptures, which will be making their New York City debut.
Rose B. Simpson's ethereal figures function as her hopes and prayers for both herself and the world around her. These sculptures represent her never-ending investigation into the human condition and act as messengers of her intentions.
Growing up on the Santa Clara Pueblo and apprenticing for her mother, a well-known native artist, Simpson learned to express herself through her craft. Just as the clay records the process of making within its surface, these beings are also the physical manifestations of the artist's self-work. Whether exploring ancestral memory, post-colonial stress disorder, or frustration with navigating the polarizing nature of contemporary society, her pieces speak to these personal journeys. 
Road Less Traveled, the titular work in the exhibition, comes from Simpson's frustration with a recognition that she too was falling into the habit of aligning against others based on differing beliefs. As she worked to address this shortcoming, she manifested an image of herself splitting down the middle, exposing earth. Needing to see a reflection of this vision, she created this piece: one in which she holds herself and allows a new pathway to become her center. String neural pathways line the back of the figure's head, and the road crosses these neurons to stop the familiar tracks. She is allowing for the creation of a new road, one less traveled and deeply rooted in our ancestral foundations.
The parallels between the making of the object and the self are equally as evident in ID. Created using a technique that Simpson calls "slap-slab" in which the artist repeatedly throws clay against the floor on a diagonal until she is left with very thin slabs that are used to build the surface, the work's process is on full display. Simpson states "This is how I want to be seen. I want to be the raw self, that which wears no mask. There is a sketch portrait of myself hanging around the neck, but it is limited and shallow. I am what lies beneath, I am the process, I am that which I carry, I am the materials of life".
Rose B. Simpson's current solo exhibition Dream House is on view at The Fabric Workshop and Museum (Philadelphia, PA) through May 7, 2023. Additional solo exhibitions of her work have been presented at ICA Boston (Boston, MA), the Wheelwright Museum (Santa Fe, NM), the Nevada Art Museum (Reno, NV), and SCAD Museum of Art (Savannah, GA). Her first major public commission, Counterculture, is currently installed at Field Farm (Williamstown, MA) through April 30, and will travel to additional venues across the United States. 
Simpson holds a BFA from the Institute of American Indian Art, an MFA in Ceramics from Rhode Island School of Design and an MA in Creative Writing from the Institute of American Indian Arts. Museum collections include The Baltimore Museum of Art, Denver Art Museum, The Hirshhorn Museum and Sculpture Garden, Institute of Contemporary Art Boston, Museum of Contemporary Art Chicago, Museum of Fine Arts Boston, Nevada Art Museum, Pomona College Museum of Art, Portland Art Museum, Princeton University Art Museum, San Francisco Museum of Modern Art, and Solomon R. Guggenheim Museum.
Gallery hours are Tuesday to Saturday from 10am to 6pm. For press inquiries please contact Hannah Gottlieb-Graham, hannah@almacommunications.co (217-369-8183). For other inquiries please contact the gallery at info@jackshainman.com.