Meleko Mokgosi
Biography
Meleko Mokgosi's large-scale, figurative, and often text-based works engage history painting and cinematic tropes to uncover notions of colonialism, democracy, and liberation across African history. His most recent body of work, Democratic Intuition (2013 - present) poses questions about how one can approach ideas of the democratic in relation to the daily-lived experiences of the subjects that occupy southern Africa. Touching on the often-contradictory notions inherent in the concept and practice of democracy — the individual in the face of the collective, intuitive versus inscribed behaviors — Mokgosi probes the idiosyncratic ways in which democracy is reciprocated and unfolds across time. The ongoing project's first iteration was exhibited at the Institute of Contemporary Art in Boston in 2015, and two new chapters, Lerato and Comrades II were presented at our Chelsea galleries in September 2016.
Mokgosi received his BA from Williams College in 2007 and participated in the Whitney Museum of American Art's Independent Study program that same year. He then received his MFA from the Interdisciplinary Studio Program at the University of California, Los Angeles in 2011, and was an Artist in Residence at the Studio Museum in Harlem from 2011-2012.
His work has been exhibited both nationally and internationally, recently at Göteborg International Biennial for Contemporary Art, Sweden and the Institute of Contemporary Art, Boston both in 2015; other venues include the Botswana National Gallery, Gaborone, Botswana; The Hudson Valley Center for Contemporary Art Museum, Peekskill, NY; The Studio Museum in Harlem, New York, NY; the Armand Hammer Museum of Art and Culture Center, Los Angeles, CA; Yerba Buena Center for the Arts, San Francisco, CA; and the Lyon Museum of Contemporary Art, France. His work is included in public collections such as the Studio Museum in Harlem, New York, NY; the Hammer Museum, Los Angeles, CA; the Alfond Collection of Contemporary Art for Rollins College, Winter Park, FL; and the Colby Museum of Art, Waterville, ME. In Spring 2017, Mokgosi had solo exhibitions at the Williams College Museum of Art, Rochester Contemporary Art Center, and the University of Rochester's Memorial Art Gallery.
His most recent solo exhibition at Jack Shainman Gallery is Democratic Intuition at The School, and Pan-African Pulp (2019), which was held at both the 20th and 24th Street locations. Other recent solo exhibitions with the gallery include Democratic Intuition: Lerato at 20th Street and Democratic Intuition: Comrades II at 24th Street (both in 2016).
Exhibitions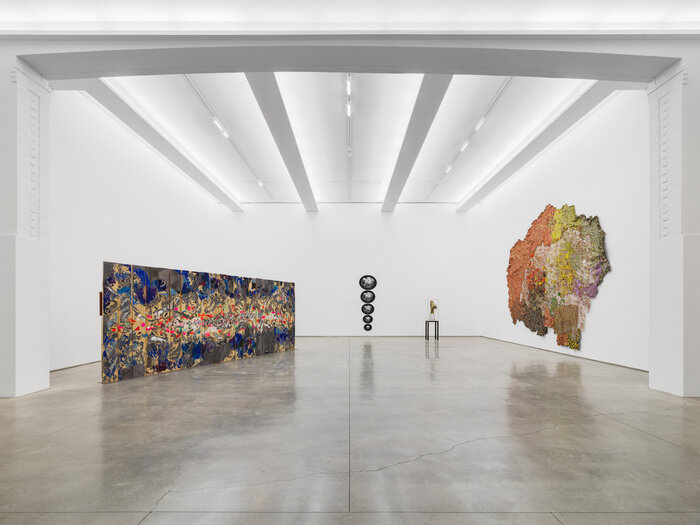 Stressed World
The School, Jun 05 – Dec 03, 2022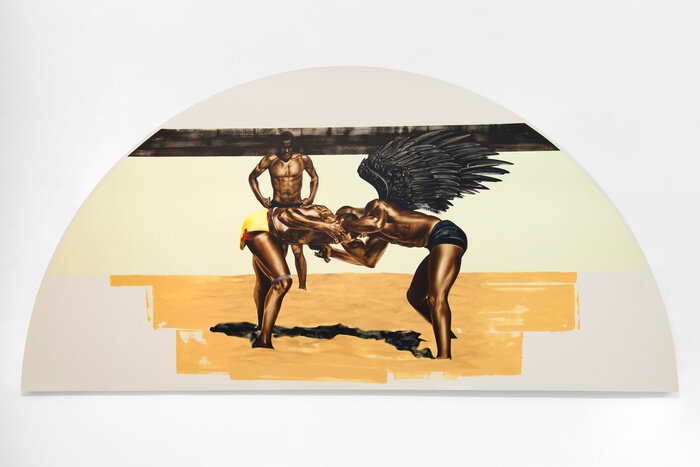 Democratic Intuition
The School, Oct 26, 2019 – Mar 28, 2020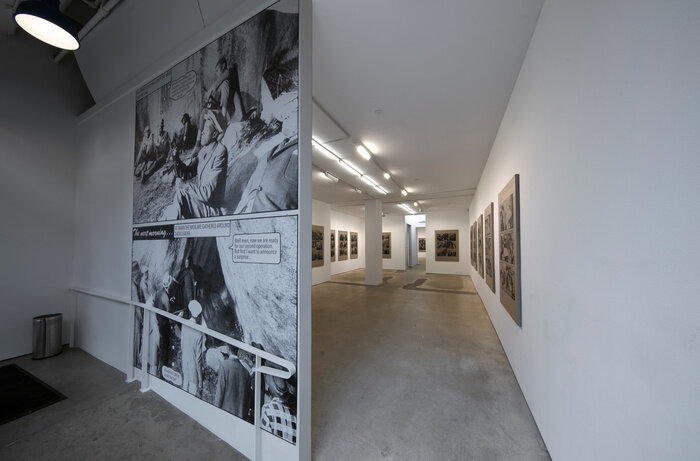 Pan African Pulp
Nov 01 – Dec 21, 2019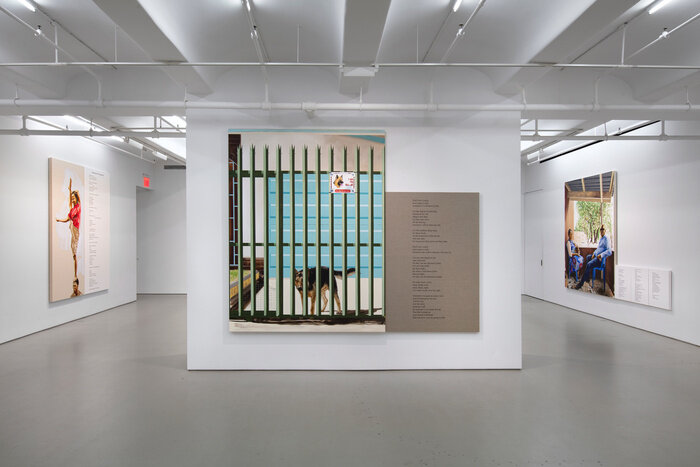 Meleko Mokgosi
20th Street, Nov 01 – Dec 21, 2019

Lerato & Comrades II
20th Street, Sep 08 – Oct 22, 2016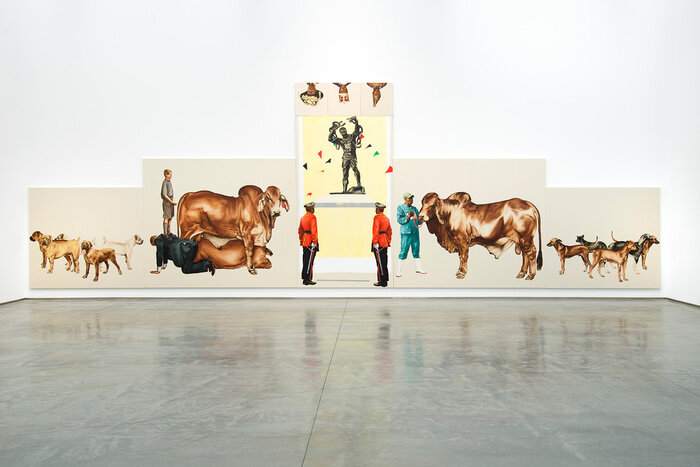 Status Quo
The School, Jan 31 – Apr 12, 2015