Meleko Mokgosi
Biography
Meleko Mokgosi (born in Francistown, Botswana; lives and works in Wellesley, MA) is an artist, Associate Professor and co-director of graduate studies at the Yale School of Art, and the co-director of the Interdisciplinary Art and Theory Program.
Mokgosi's large-scale, figurative, and often text-based works engage history painting and cinematic tropes to uncover notions of colonialism, democracy, and liberation across African history. His most recent body of work, Spaces of Subjection, examines subjection and subjectivity as they pertain to perspectives on African, African American, and Black life. Using Foucault's theory of "subjection" where social, political and historical networks produce subjecthood and subject formation, the focus is not on the subject's agency but on systems of power. Mokgosi's series explores how systems of power and political forces affect how people live their daily lives. For example, the oppressive didactic and educational structures that contribute to how racial, gender, and other differences between identities learned from childhood. Spaces of Subjection was part of a solo exhibition "Currents 122" at the St. Louis Art Museum in 2022 as well as a solo exhibition "Imaging Imaginations" at Art Gallery of York University in 2023.
Mokgosi received his BA from Williams College in 2007 and participated in the Whitney Museum of American Art's Independent Study program that same year. He then received his MFA from the Interdisciplinary Studio Program at the University of California, Los Angeles in 2011, and was an Artist in Residence at the Studio Museum in Harlem from 2011-2012.
His work has been exhibited both nationally and internationally, recently at Göteborg International Biennial for Contemporary Art, Sweden and the Institute of Contemporary Art, Boston both in 2015; other venues include the Botswana National Gallery, Gaborone, Botswana; The Hudson Valley Center for Contemporary Art Museum, Peekskill, NY; The Studio Museum in Harlem, New York, NY; the Armand Hammer Museum of Art and Culture Center, Los Angeles, CA; Yerba Buena Center for the Arts, San Francisco, CA; and the Lyon Museum of Contemporary Art, France. His work is included in public collections such as the Studio Museum in Harlem, New York, NY; the Hammer Museum, Los Angeles, CA; the Alfond Collection of Contemporary Art for Rollins College, Winter Park, FL; and the Colby Museum of Art, Waterville, ME. In Spring 2017, Mokgosi had solo exhibitions at the Williams College Museum of Art, Rochester Contemporary Art Center, and the University of Rochester's Memorial Art Gallery.
His most recent solo exhibition at Jack Shainman Gallery is Democratic Intuition at The School, and Pan-African Pulp (2019), which was held at both the 20th and 24th Street locations. Other recent solo exhibitions with the gallery include Democratic Intuition: Lerato at 20th Street and Democratic Intuition: Comrades II at 24th Street (both in 2016).
Exhibitions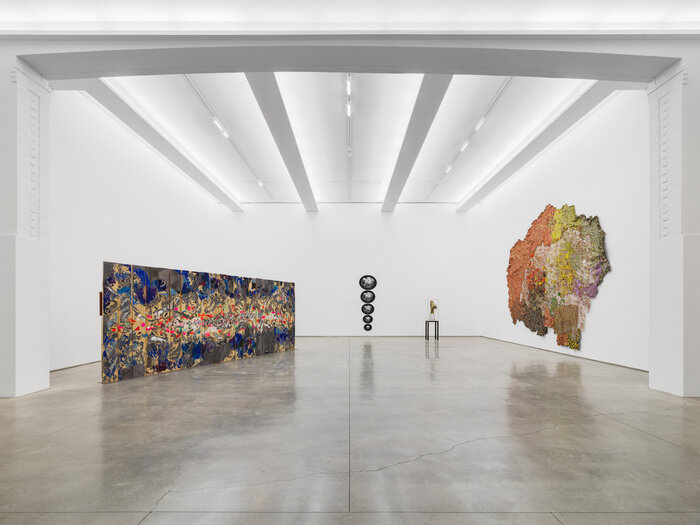 Stressed World
The School, Jun 05 – Dec 03, 2022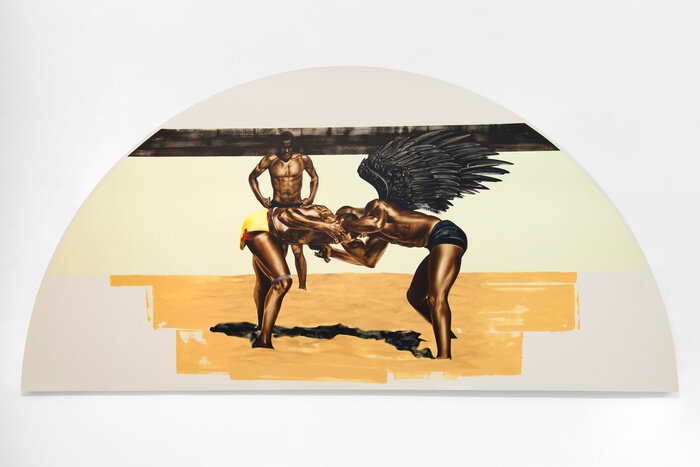 Meleko Mokgosi: Democratic Intuition
The School, Oct 26, 2019 – Mar 28, 2020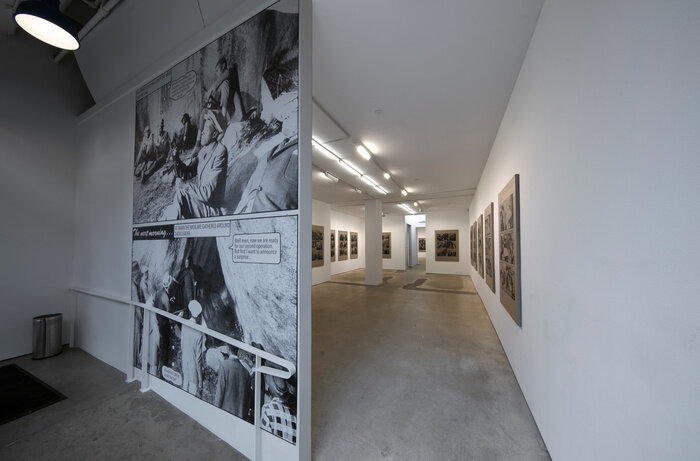 Meleko Mokgosi: Pan-African Pulp
Nov 01 – Dec 21, 2019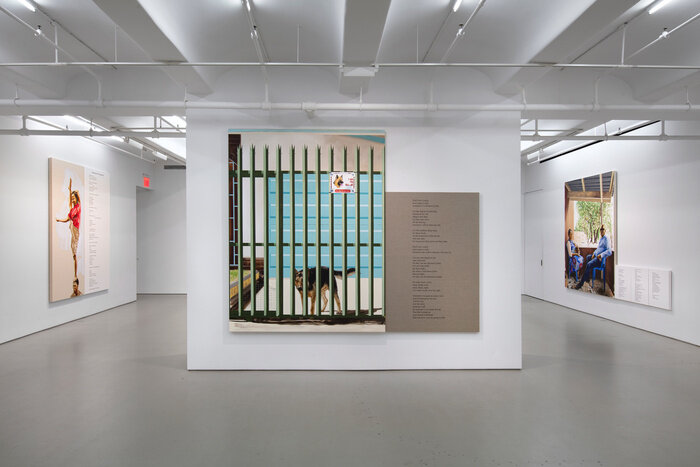 Meleko Mokgosi: The social revolution of our time cannot take its poetry from the past but only from the poetry of the future.
20th Street, Nov 01 – Dec 21, 2019

Lerato & Comrades II
20th Street, Sep 08 – Oct 22, 2016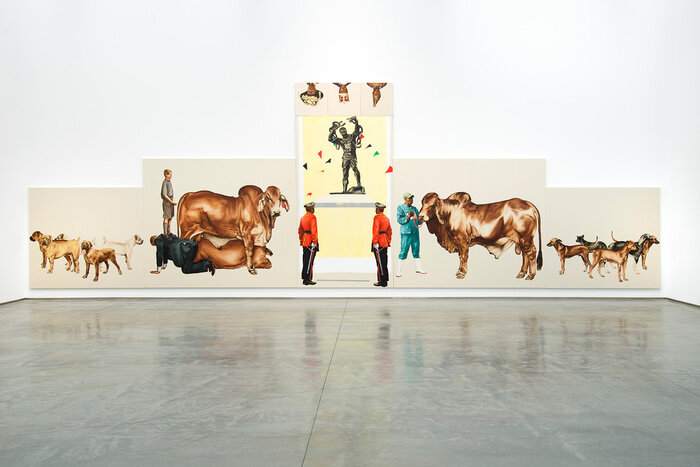 Status Quo
The School, Jan 31 – Apr 12, 2015