Nick Cave: Weather Or Not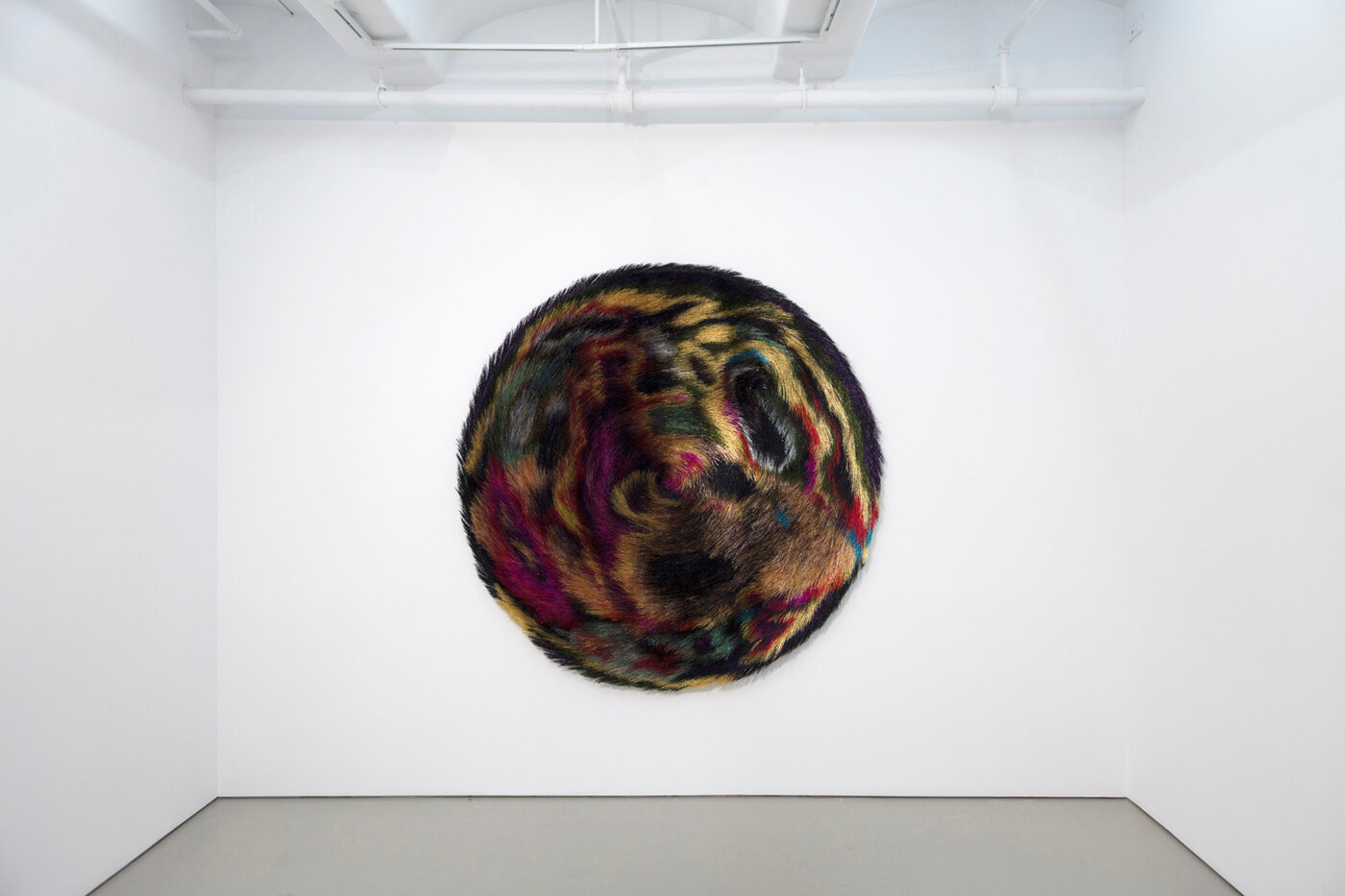 1/24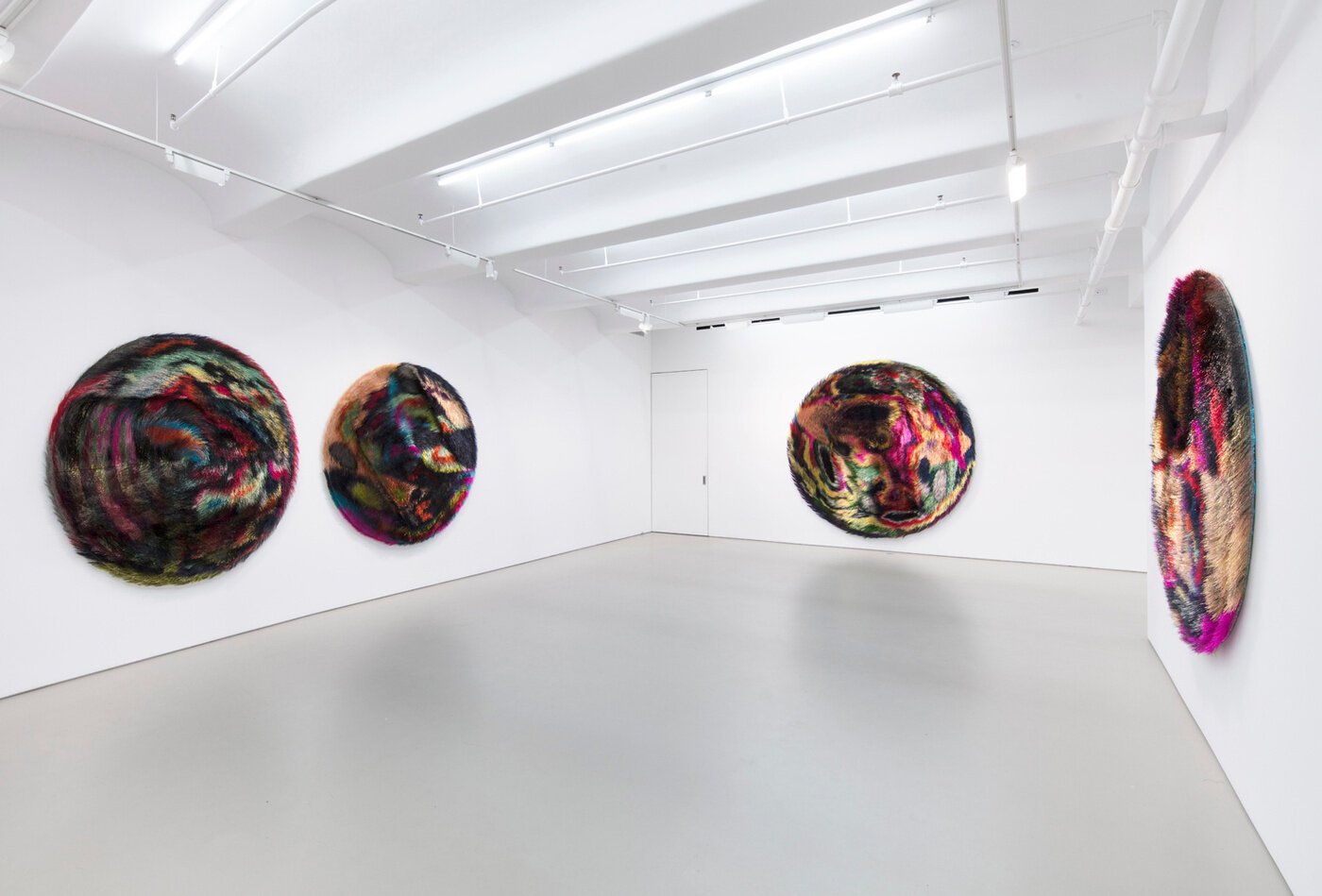 2/24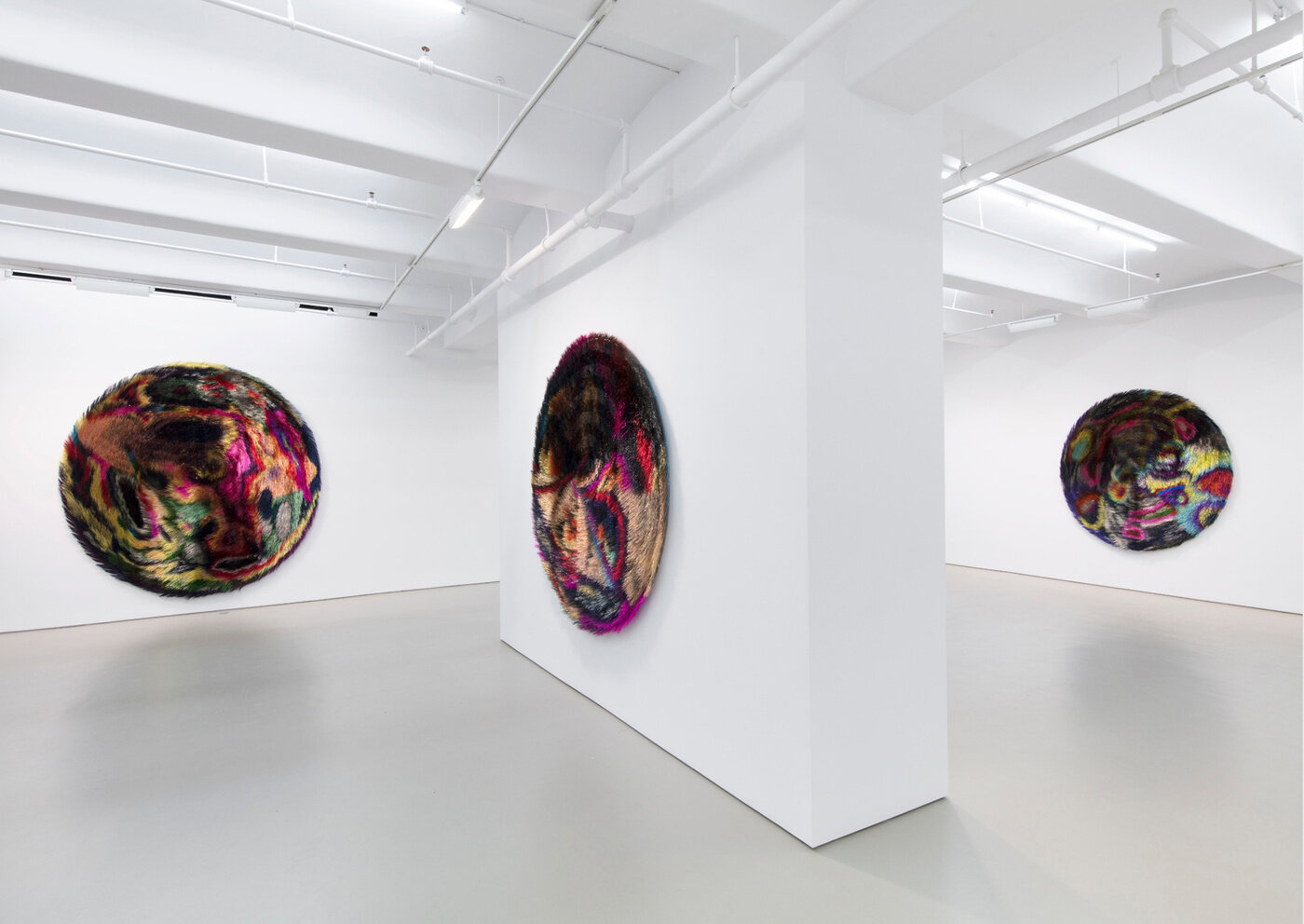 3/24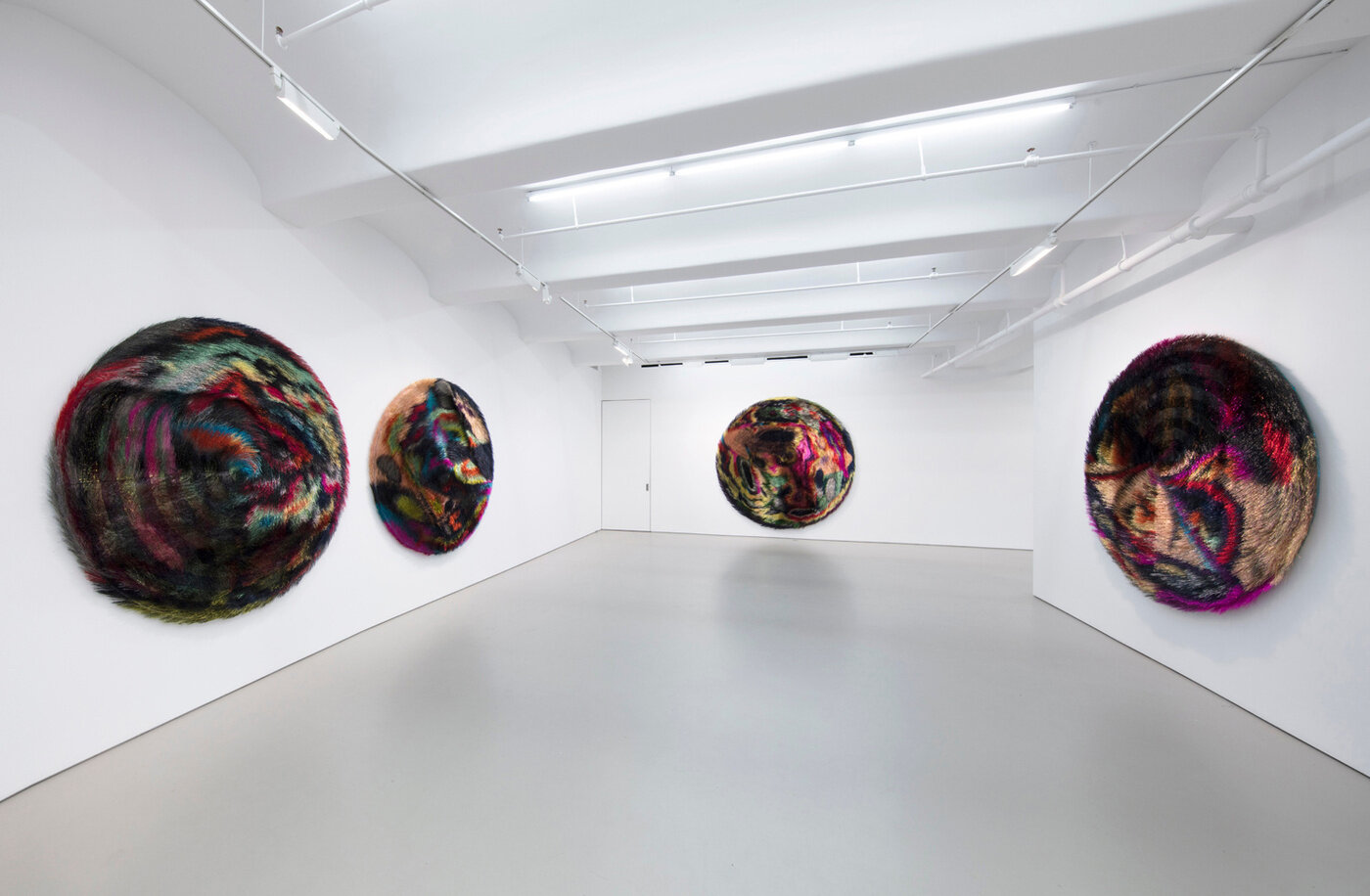 4/24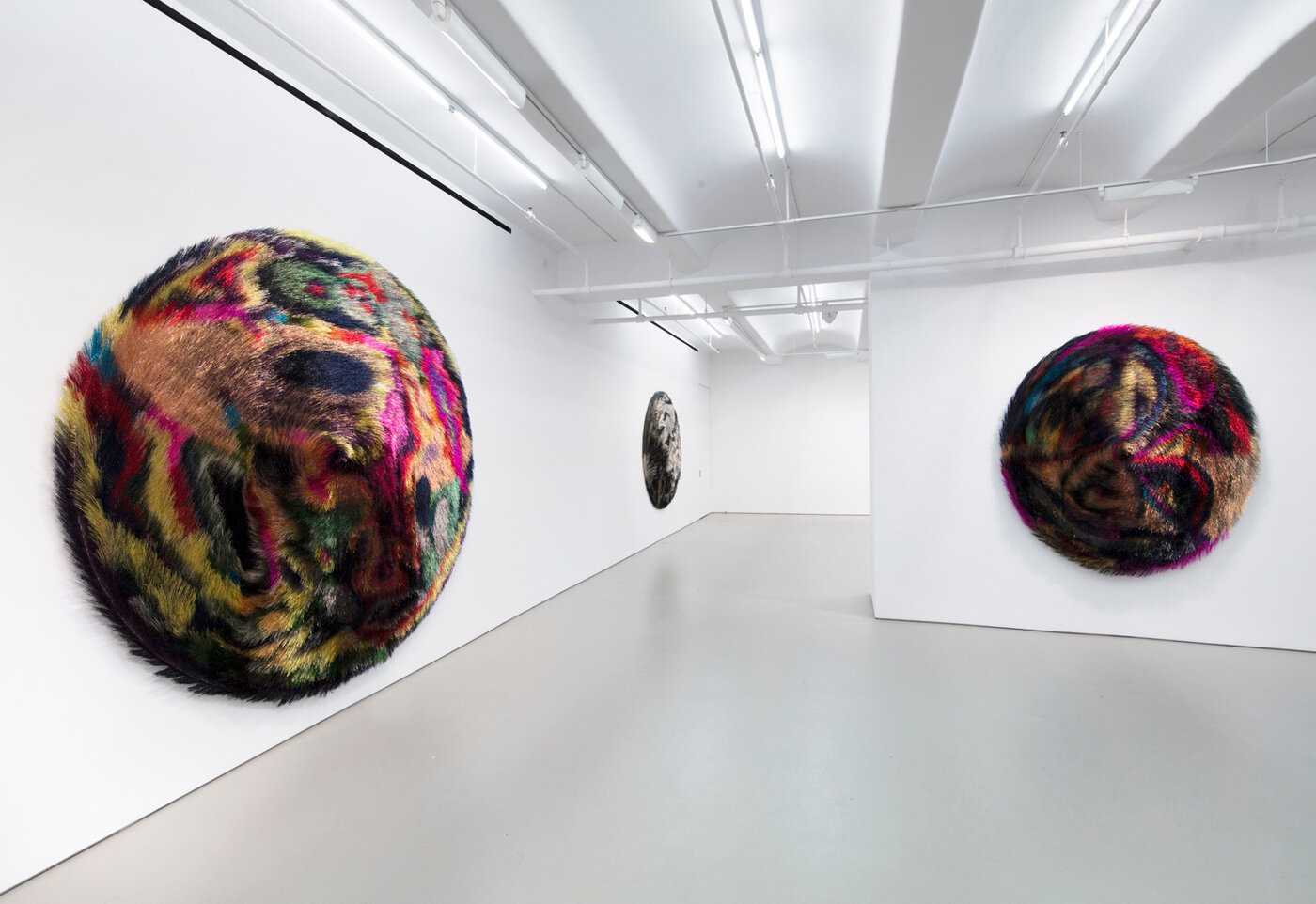 5/24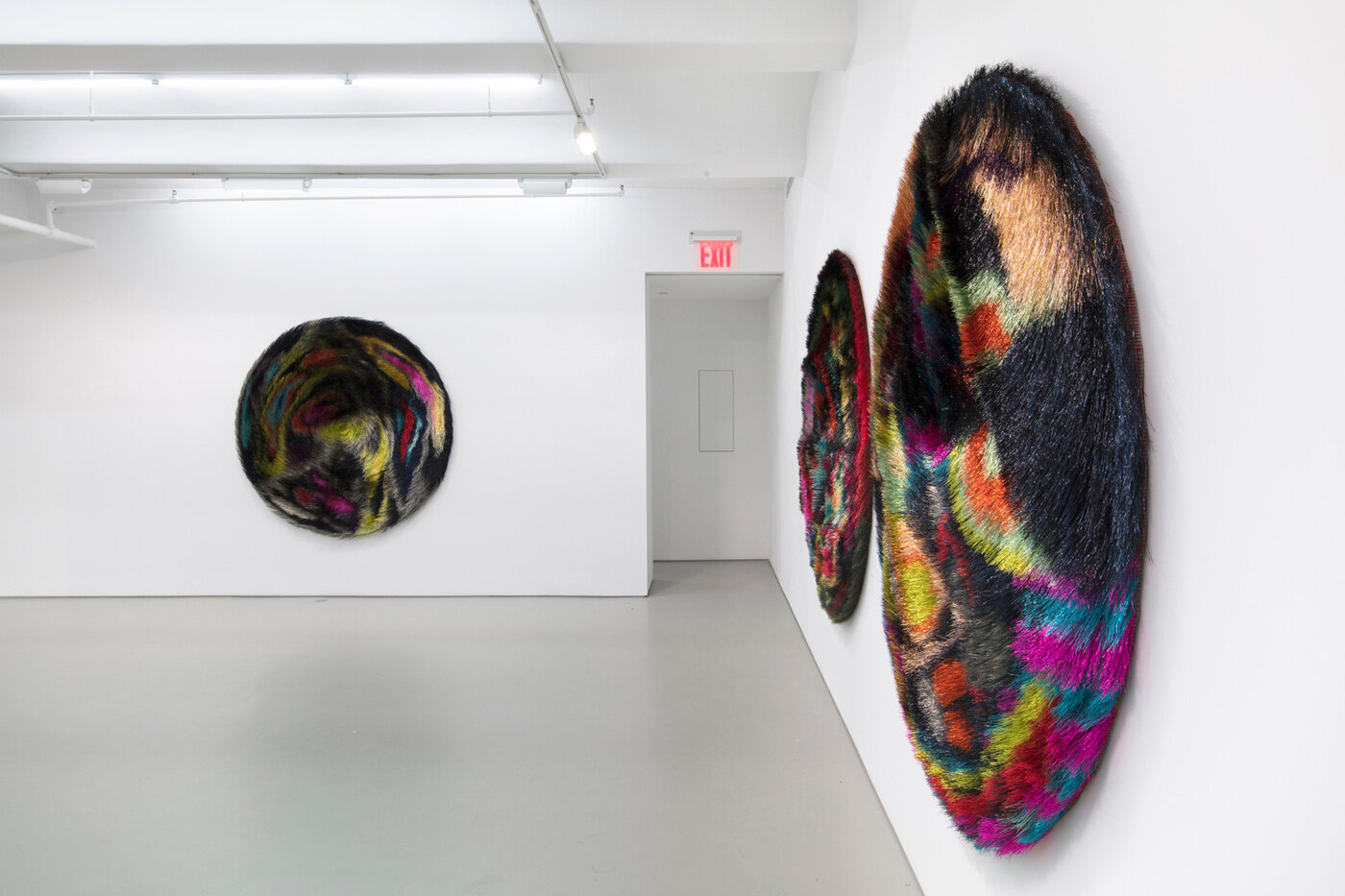 6/24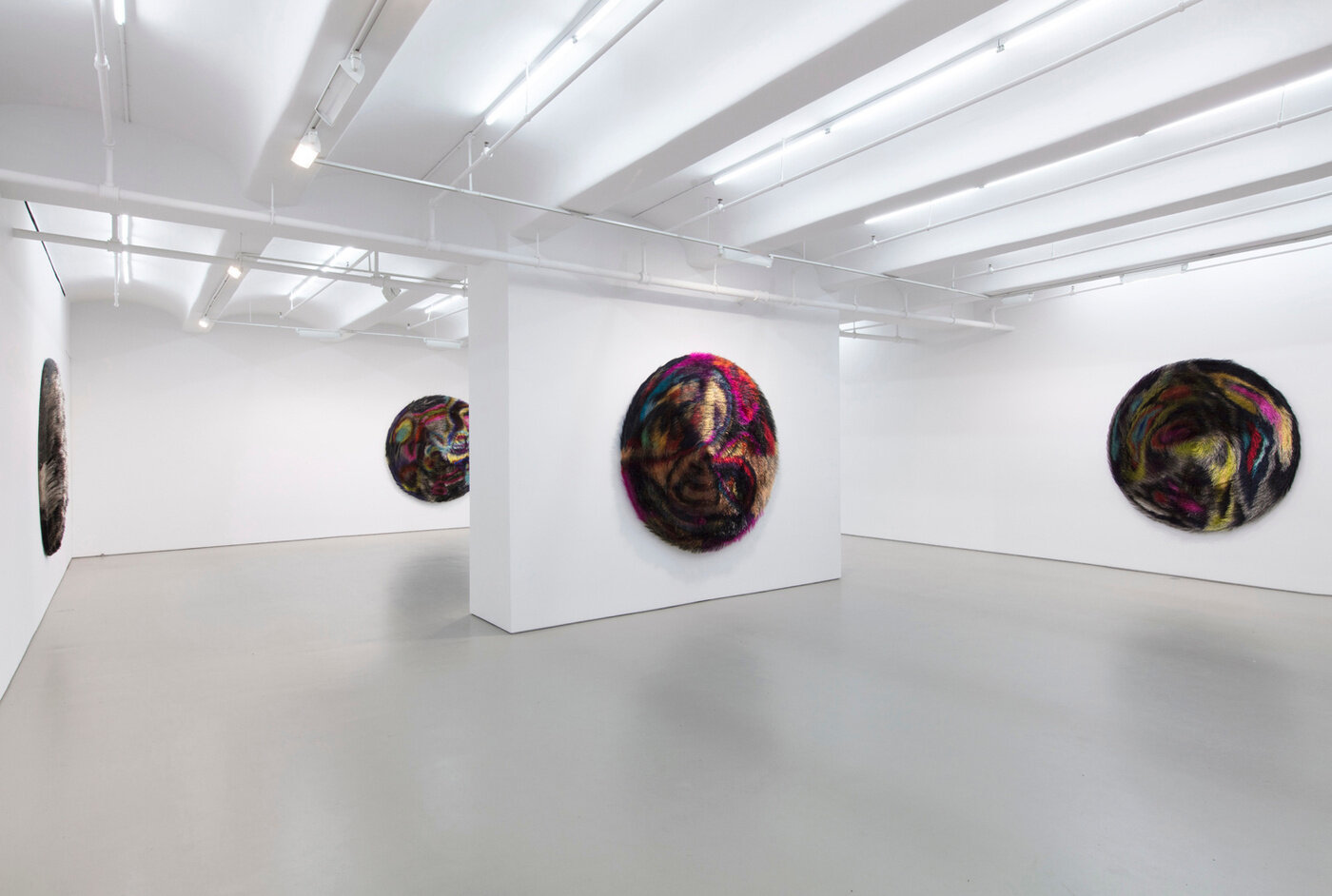 7/24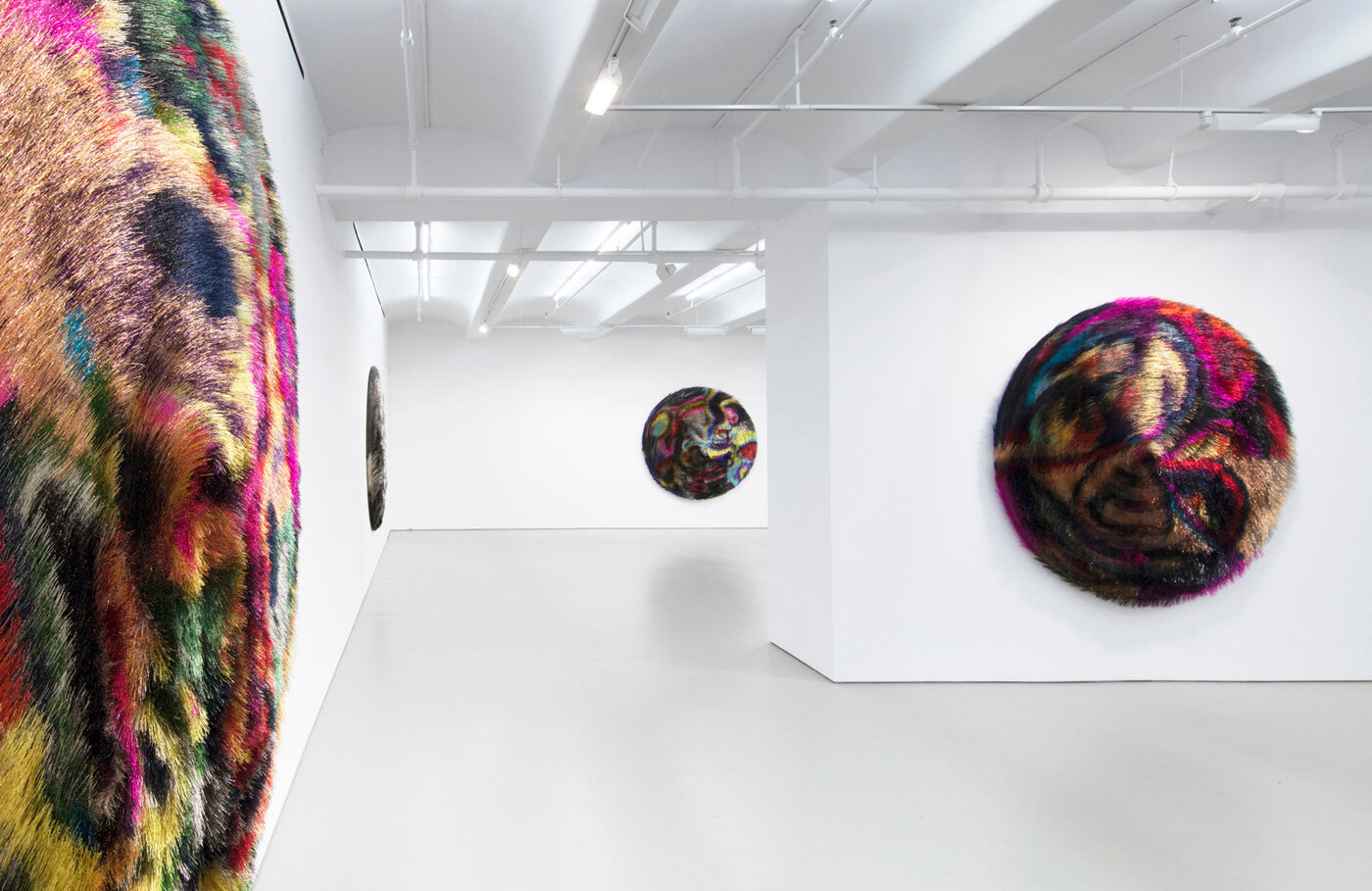 8/24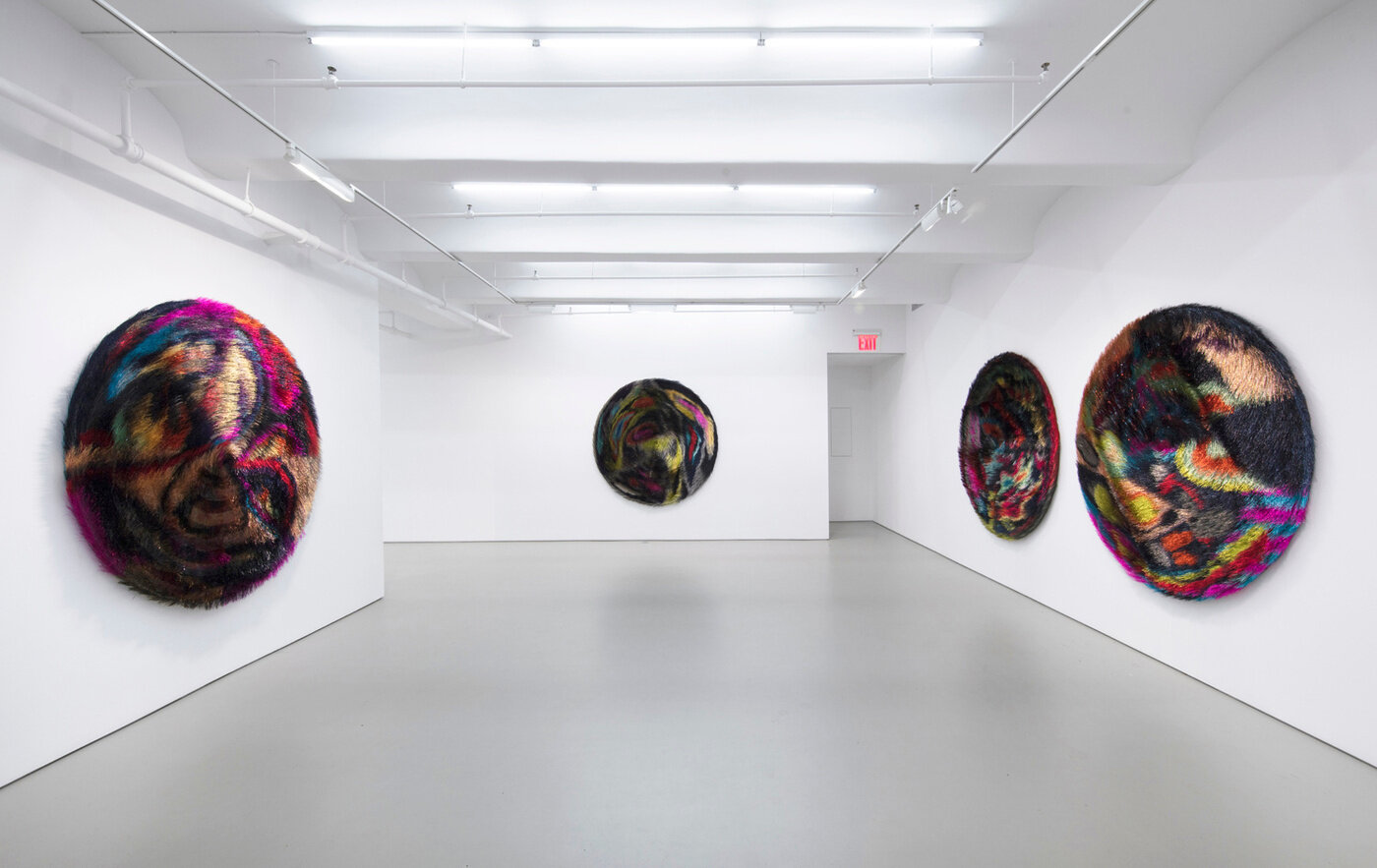 9/24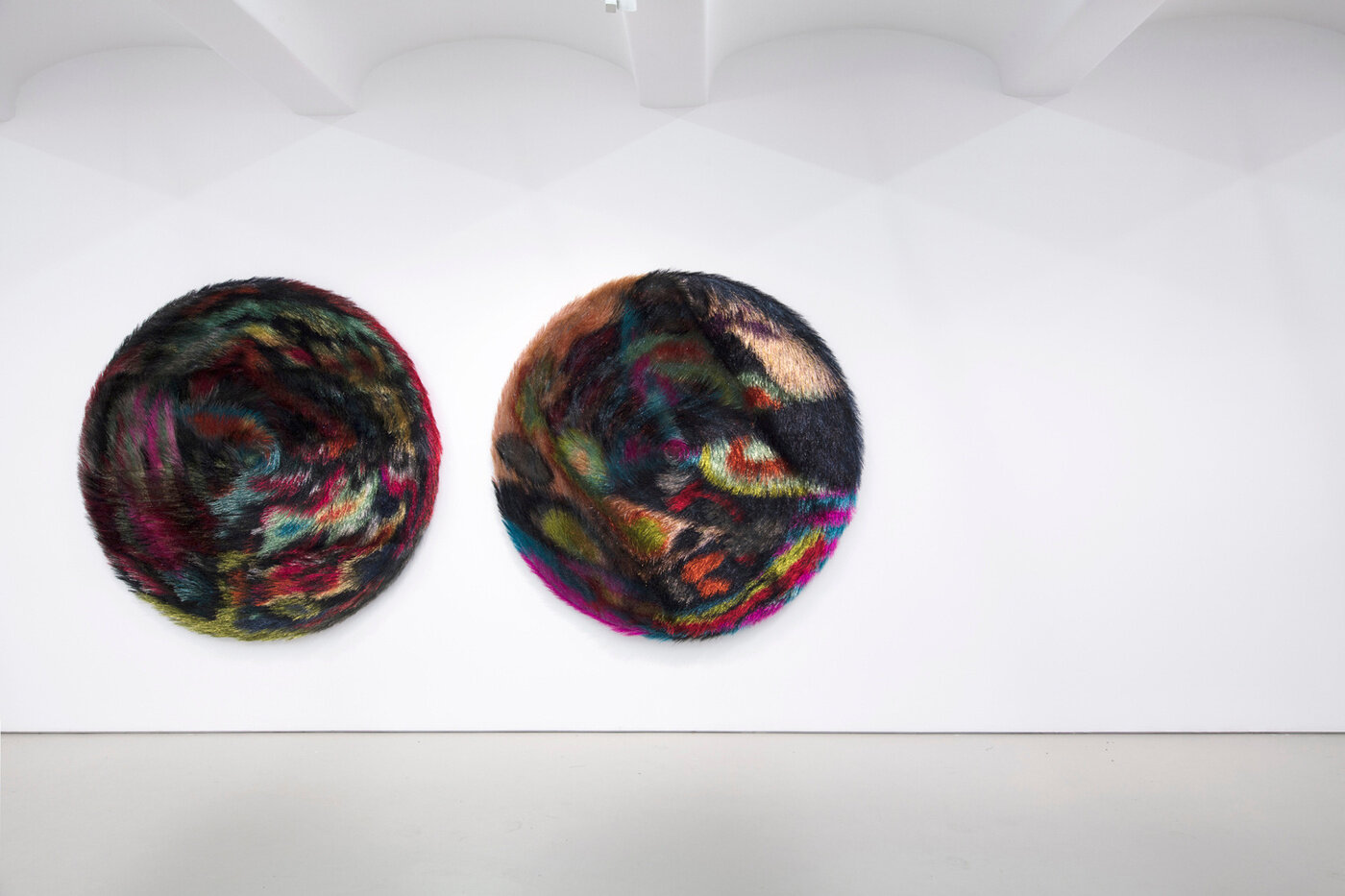 10/24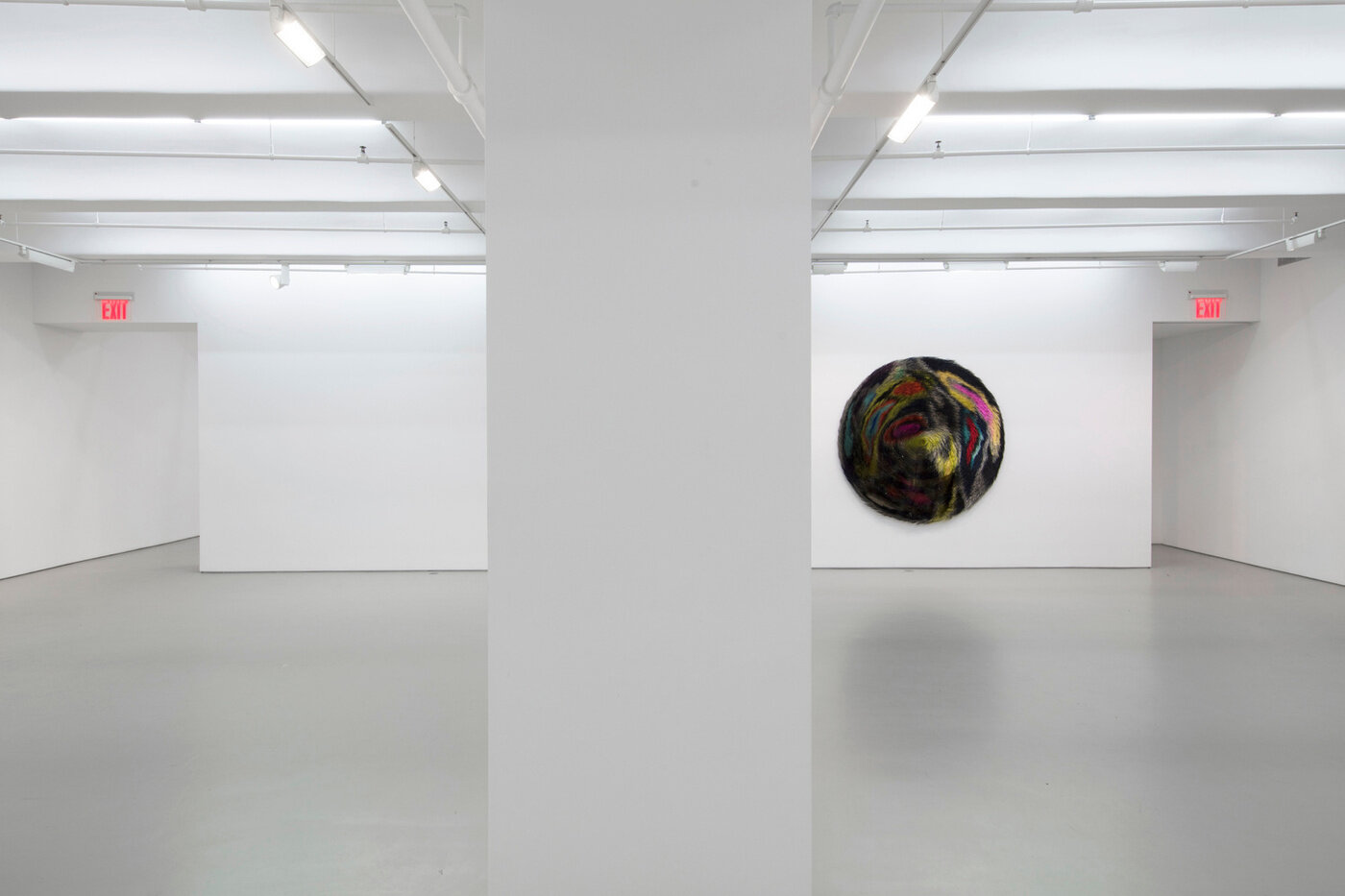 11/24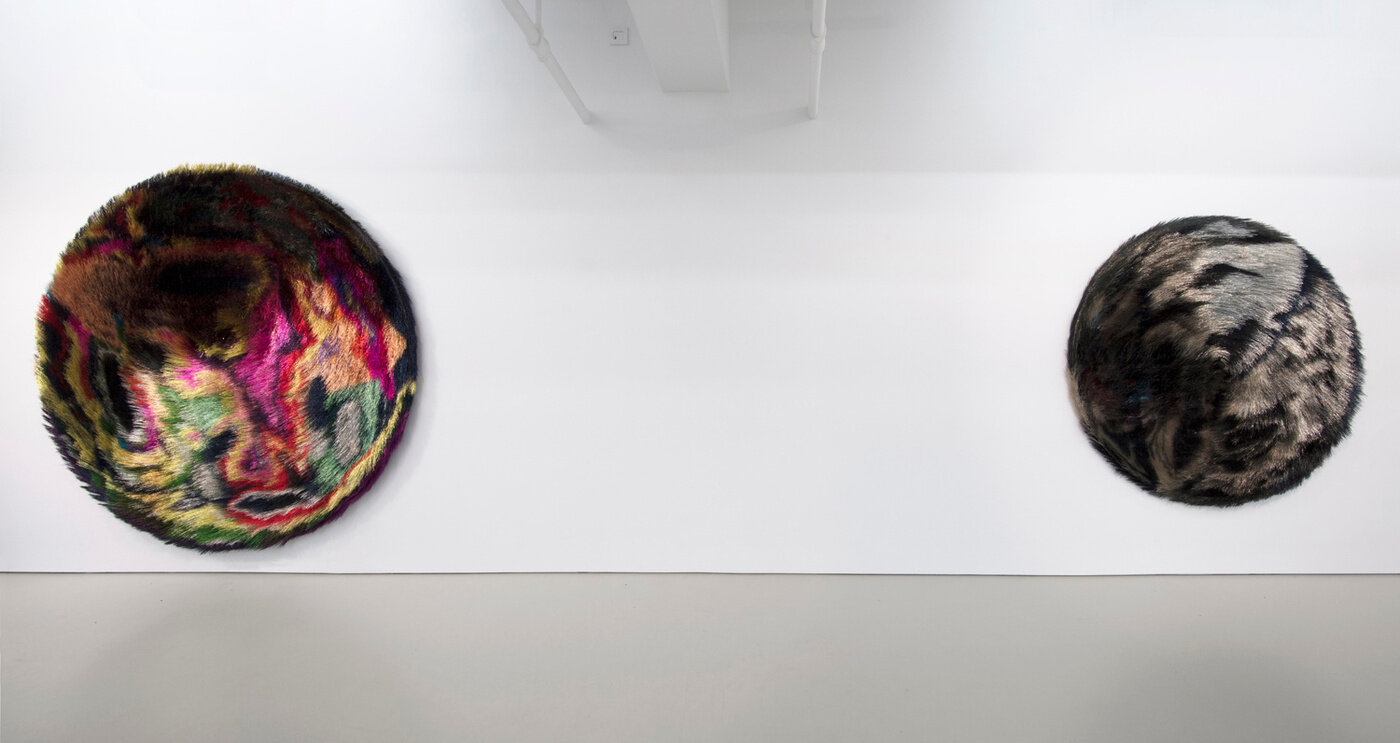 12/24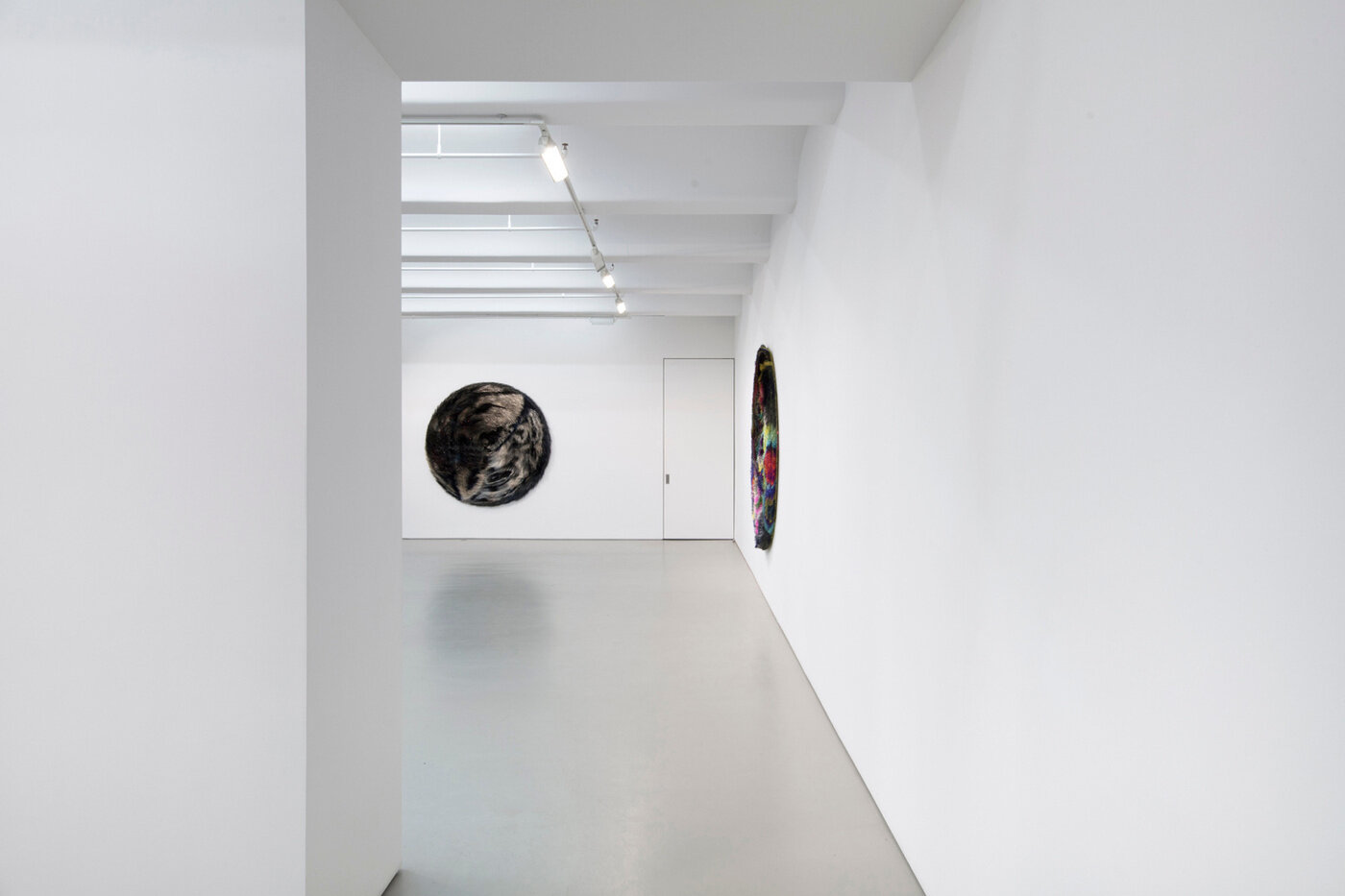 13/24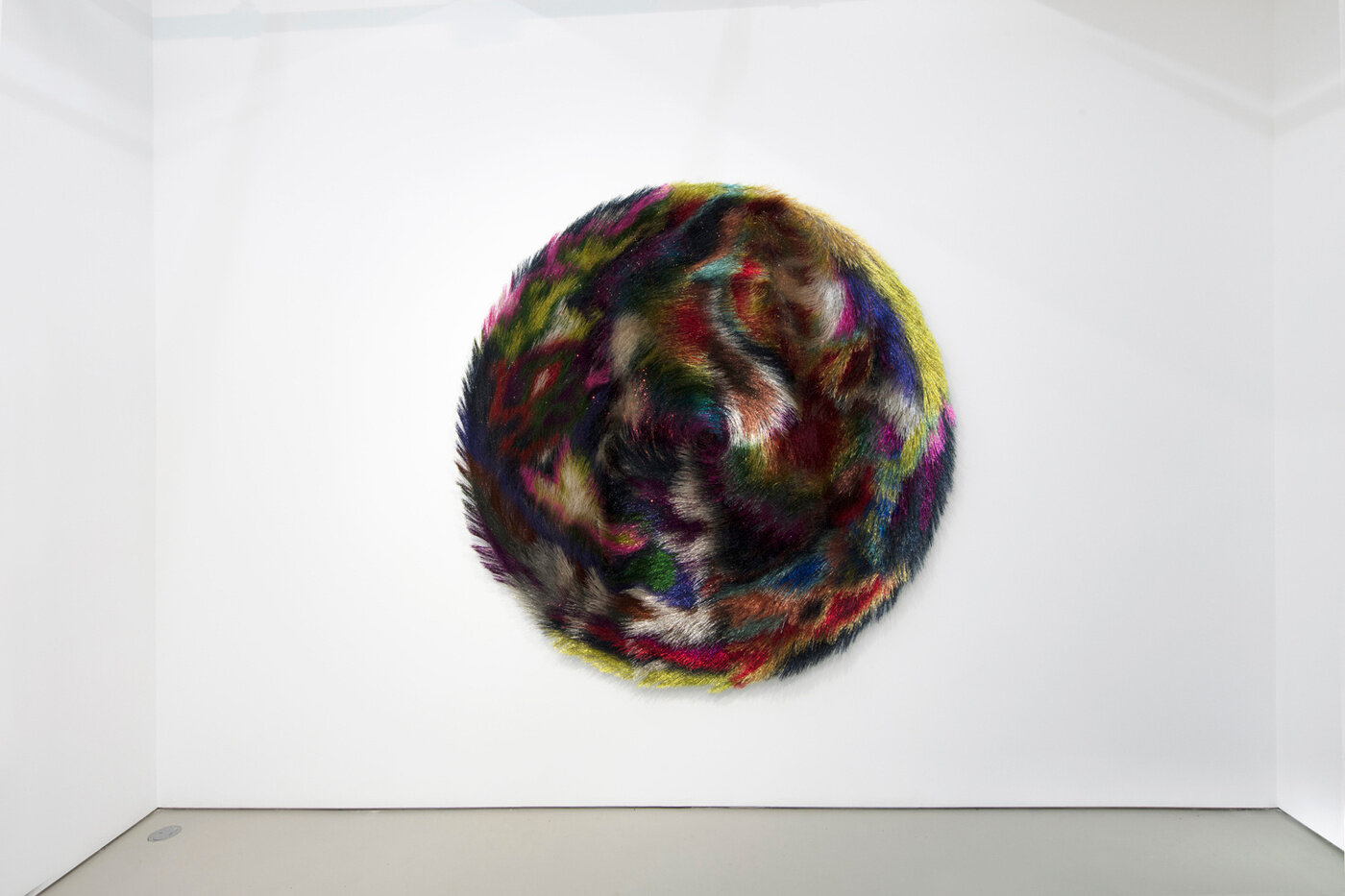 14/24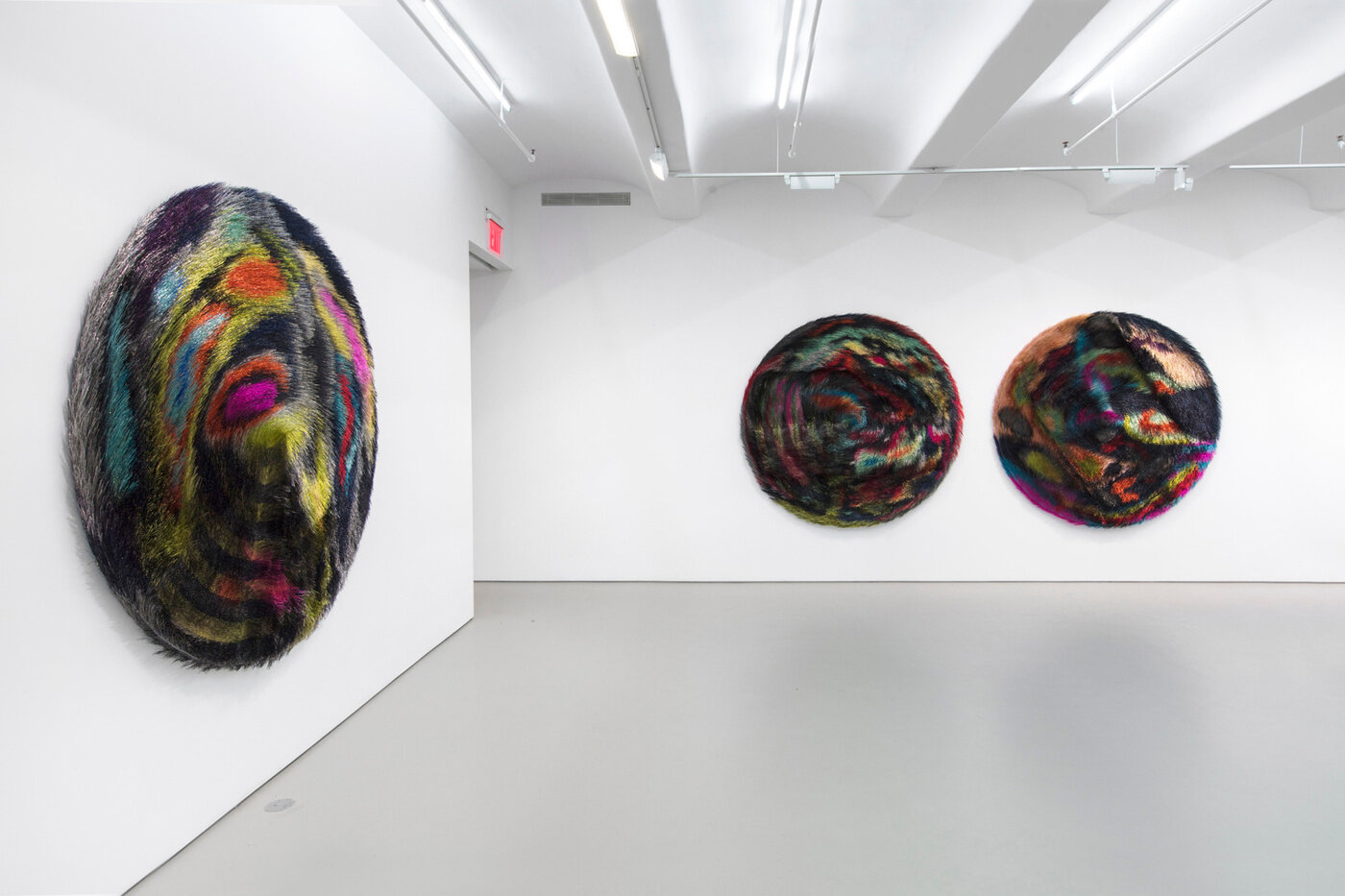 15/24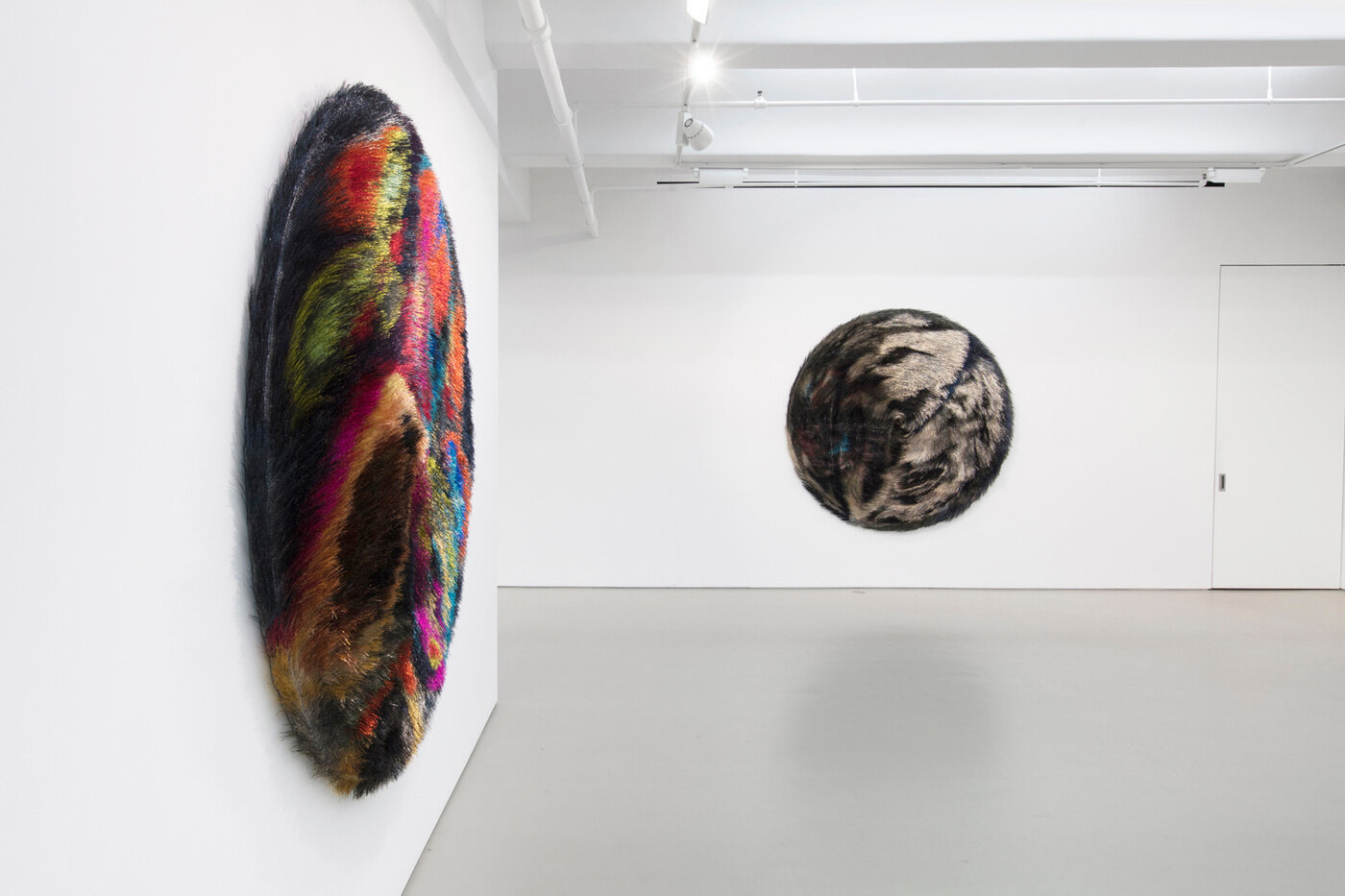 16/24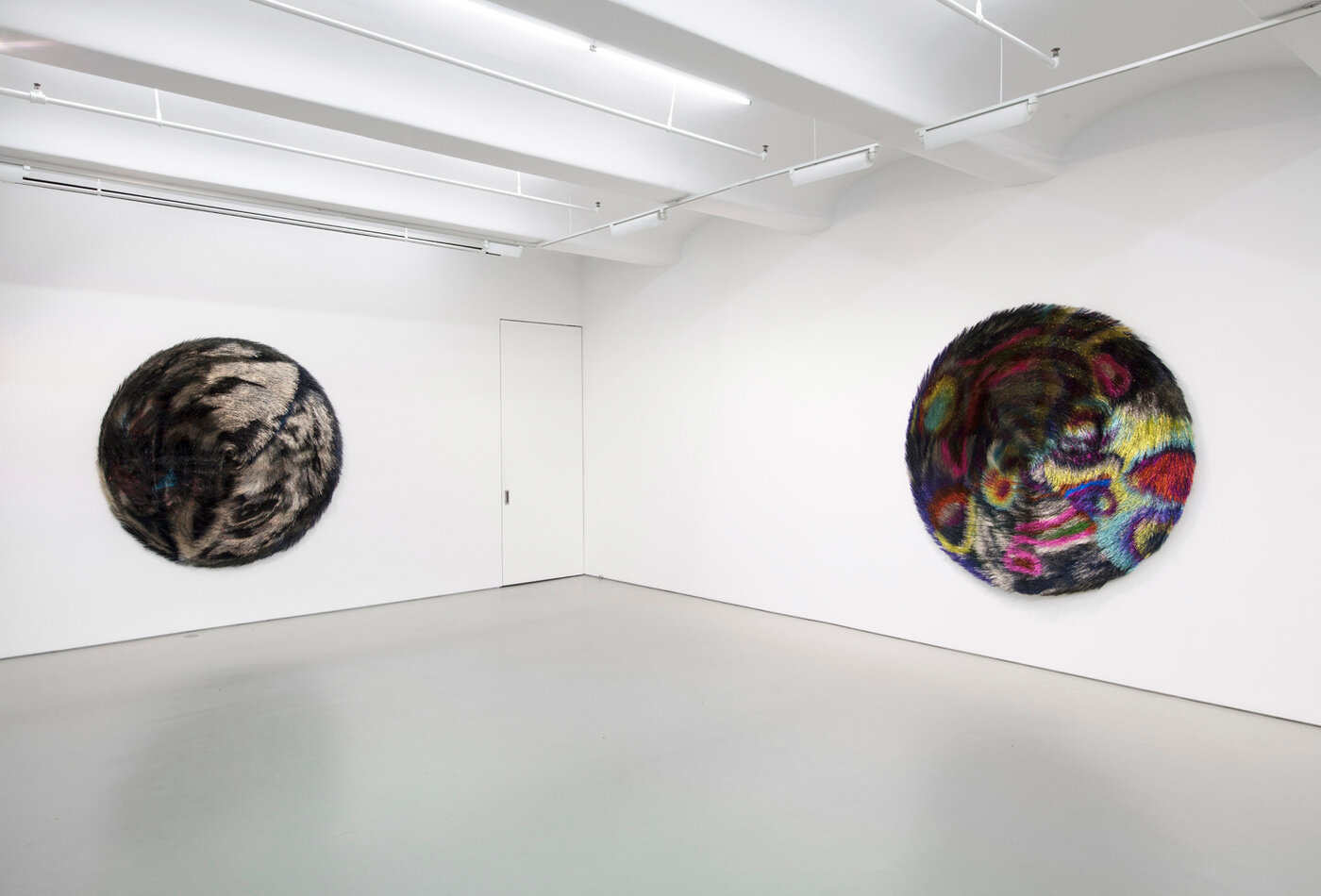 17/24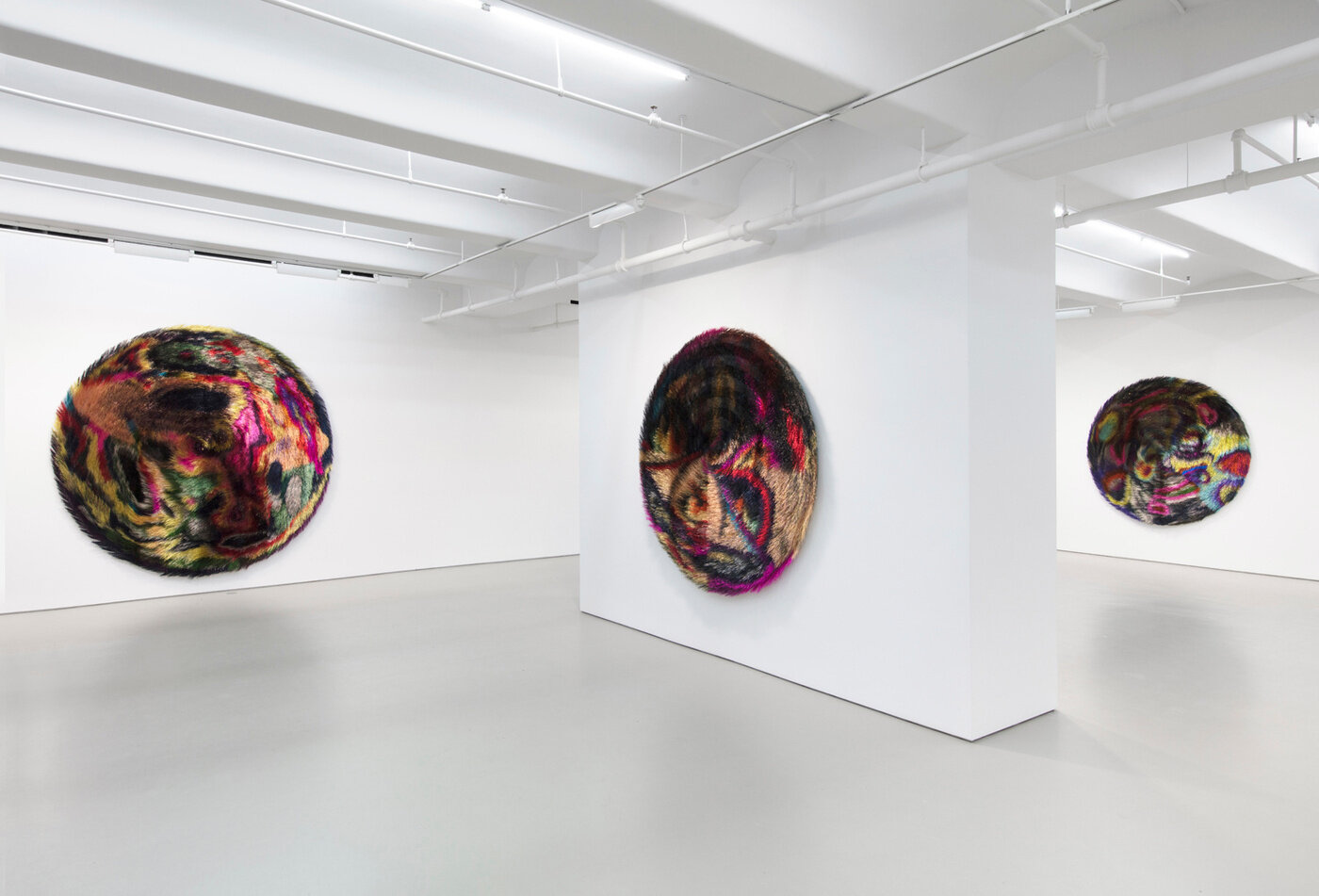 18/24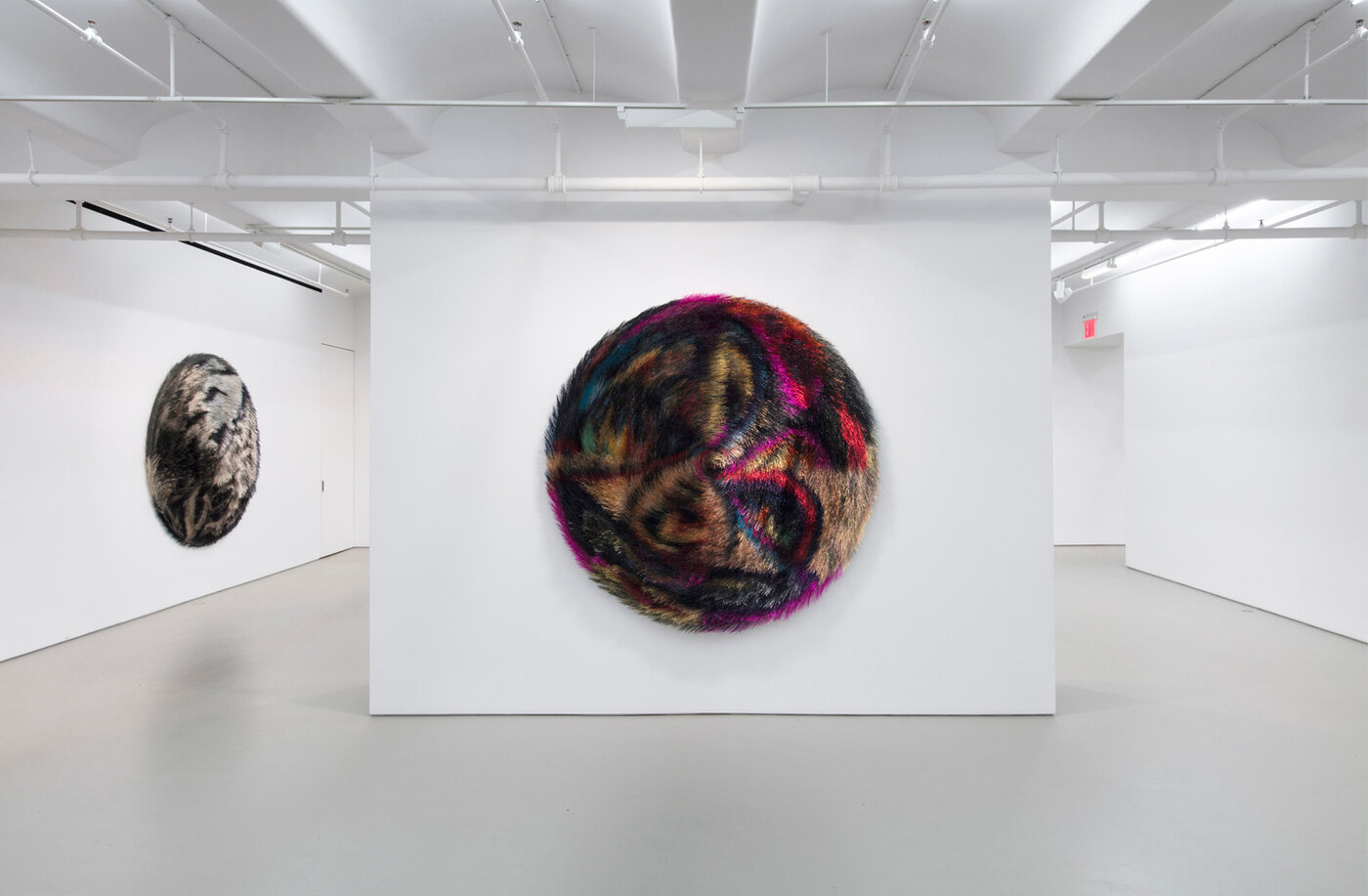 19/24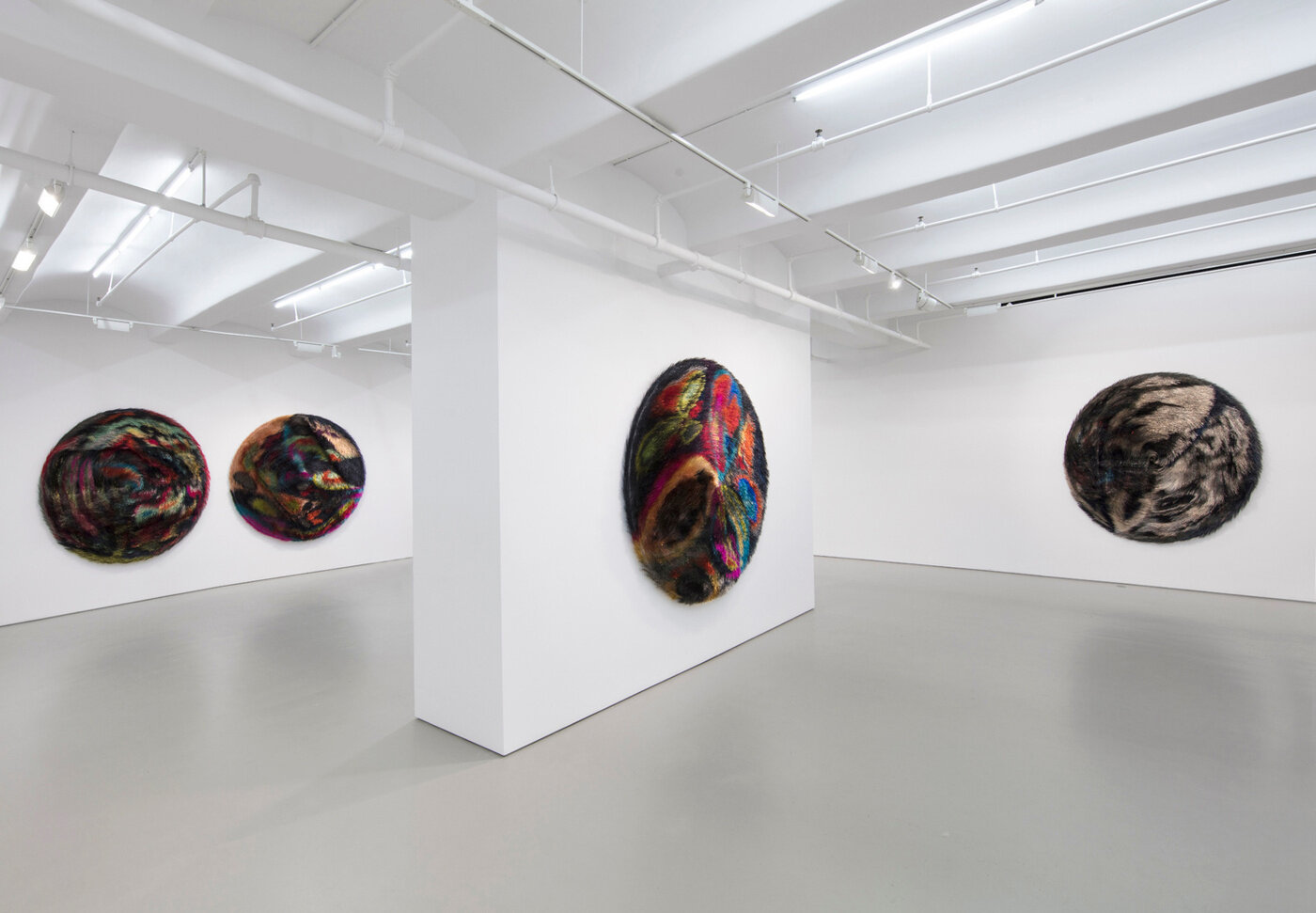 20/24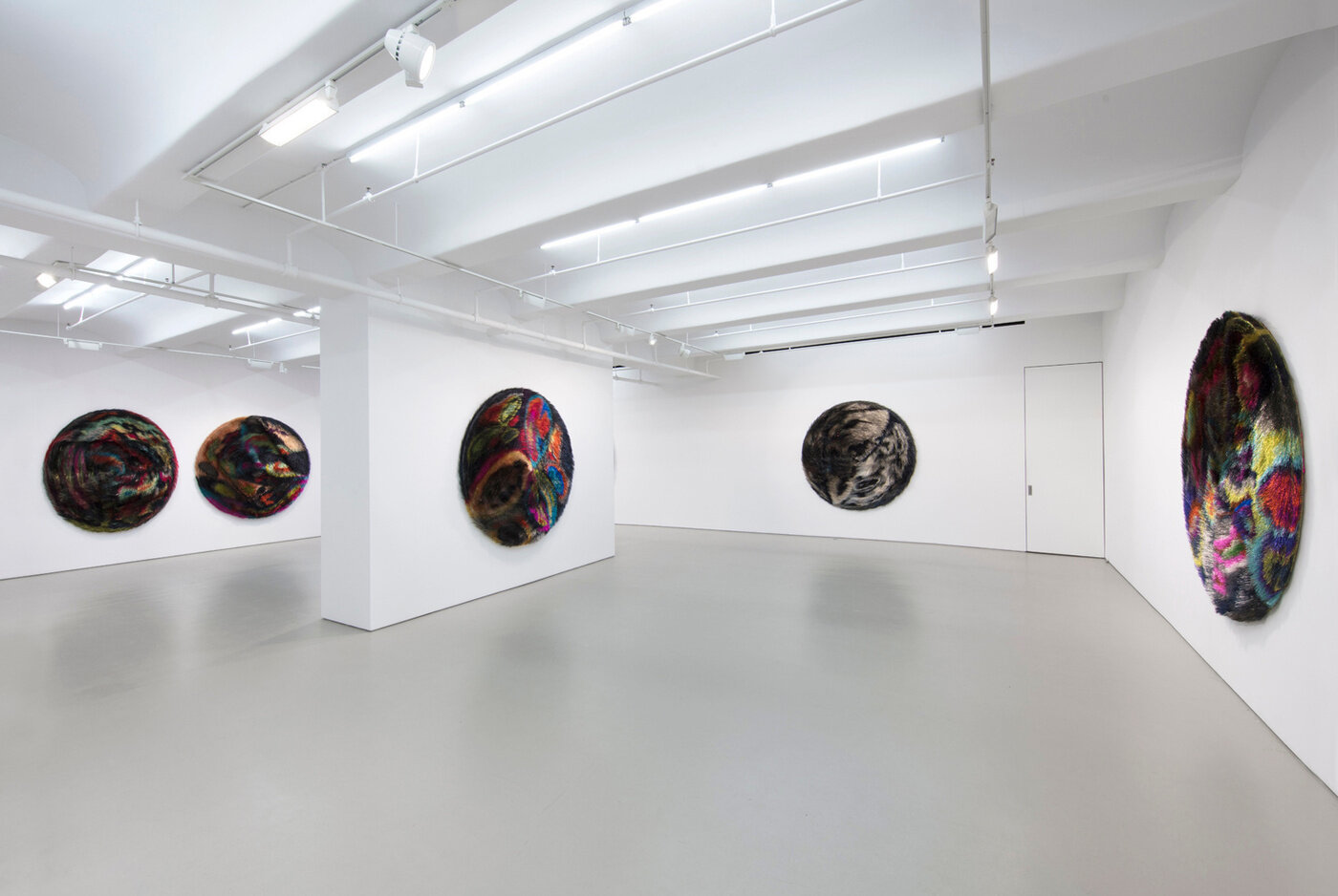 21/24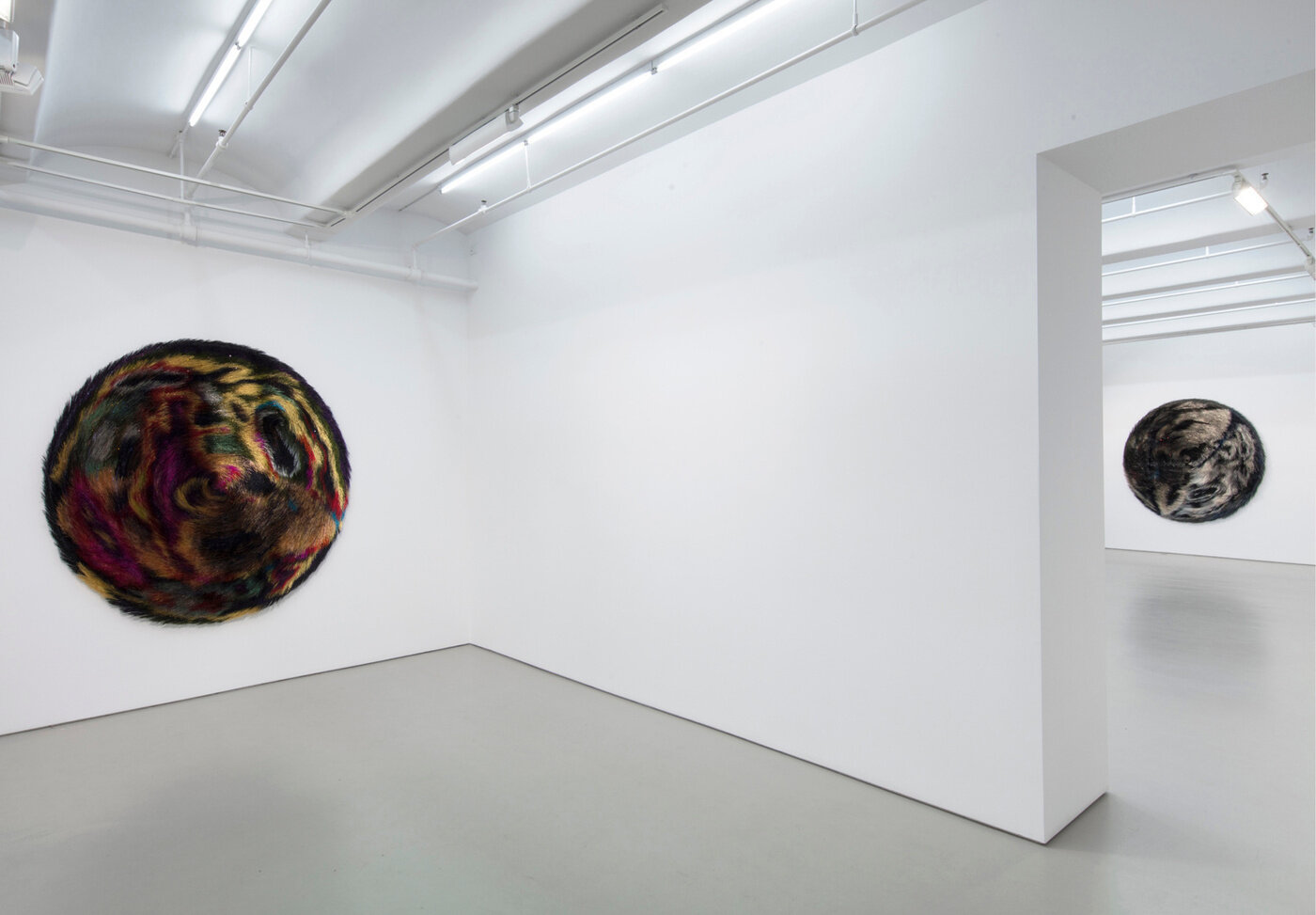 22/24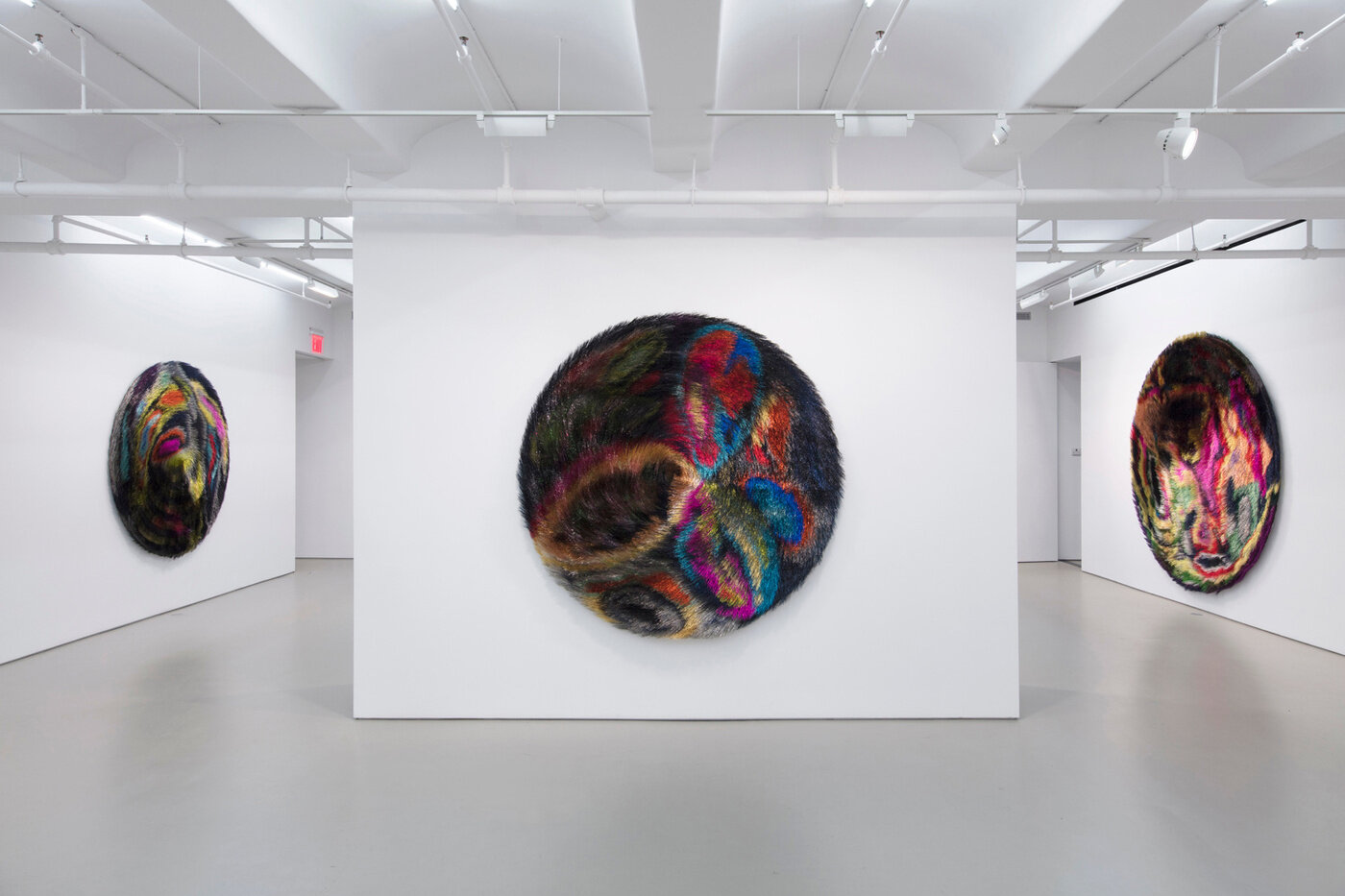 23/24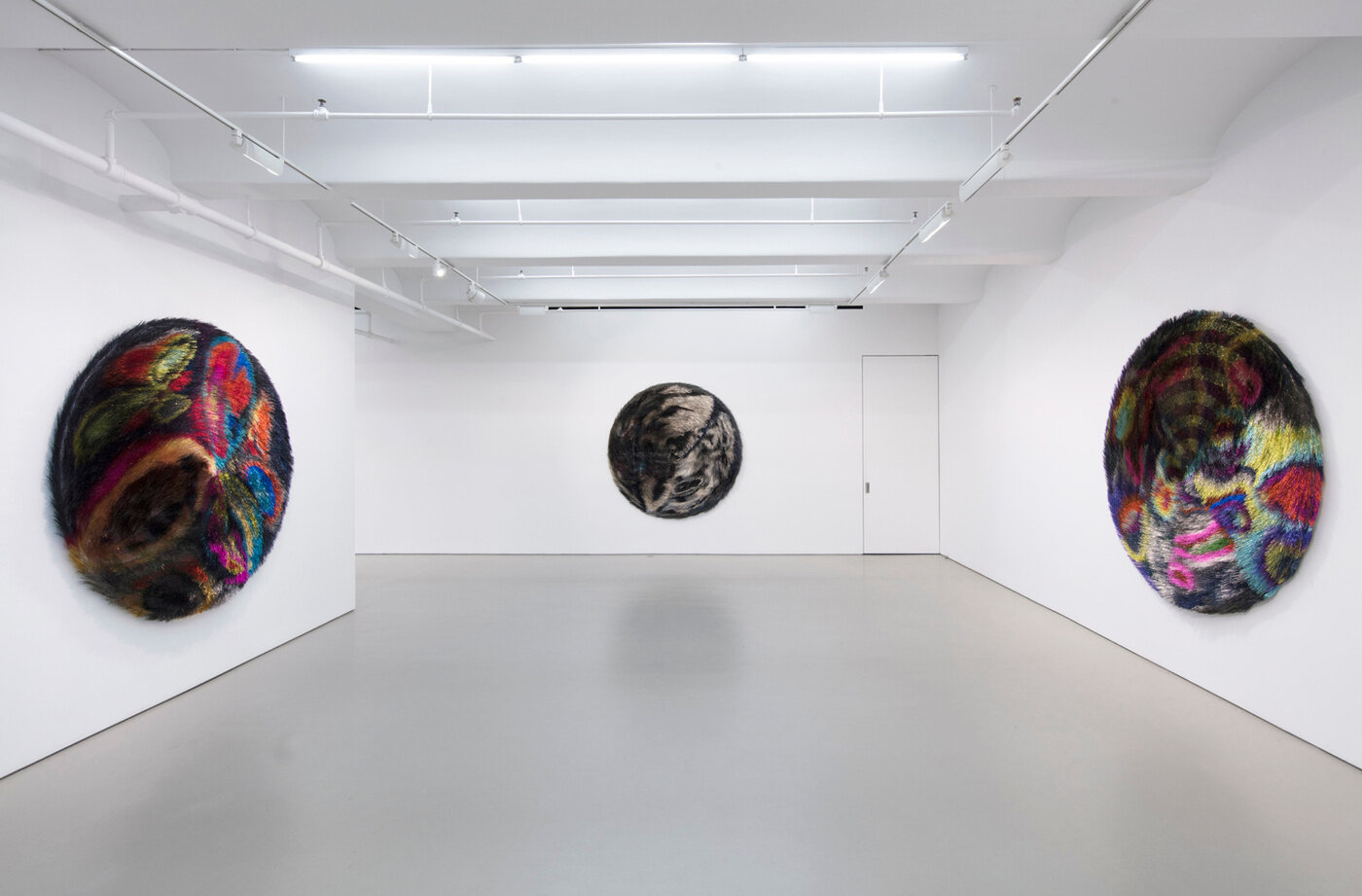 24/24
Dates
May 17 – Jun 23, 2018
Location
513 West 20th Street New York, NY 10011
Press Release
 NICK CAVE
Weather or Not
May 17 – June 23, 2018
Opening reception for the exhibition: Thursday, May 17th, from 6-8 PM at 513 West 20th Street
Jack Shainman Gallery is pleased to announce Weather or Not, an exhibition of new work by Nick Cave. This presentation will debut a series of wire Tondos, in which swirling cacophonies of colors are created from the layered mapping of cataclysmic weather patterns superimposed onto brain scans of black youth suffering from PTSD as a result of gun violence. The focused, sparse installation of the bright Tondos, anchored by one larger looming black and white iteration, evokes a feeling of immediacy.
This new body of work has roots in several familiar aspects of Cave's practice, including his ebullient fabric Tondos, and recent black and white button Soundsuits with oversized filter faces. Seen within this larger arc of Cave's practice, the Tondos feel disembodied, removed from their figurative context, underscoring the anxiety of severe trauma brought on by catastrophic loss. As one moves around the Tondos, ominous target patterns emerge, playing with obscurities in vision and perspective.
As with much of Cave's work, the seemingly seductive speaks to profound, often darker truths – the emerging graphic highlighting a sense of gravity and imminent danger. Yet there is also an engagement with hope. Enchanting and shimmering, these Tondos are also joyfully, unapologetically beautiful. They may be rooted in our current societal moment, when progress on issues of global warming and gun violence (both at the hands of citizens and law enforcement) seem maddeningly stalled, but Cave's works ask how we may reposition ourselves to recognize the issues, come together on a global scale, instigate change, and, ultimately, heal.
Cave has several important institutional projectscon currently on view. Overlapping with his exhibition at the gallery, The Let Go will open June 7th, 2018 at the Park Avenue Armory in New York. Curated by Tom Eccles, The Let Go will transform the Armory into a dance-based town hall where New Yorkers can"let go." Through a series of weekend happenings and weeknight performances, visitors and community organizations are invited to engage with Cave's signature Soundsuits and come together in a collective act of catharsis.
Also in New York, a collaborative kaleidoscopic mural by Nick Cave and Bob Faust is on view at New York Live Arts' Ford Foundation Live Gallery from June 1st – September 2018. These bags we carry are filled with promise is a through-the-looking glass interpretation that the baggage we all walk through life with is anything but weighty. In this manifestation, the bags seem to defy gravity, and rather than weighing us down, instead carry the hopes, dreams and aspirations that fuel us for our choices ahead.
Additionally on view is Nick Cave: Feat, currently at the Frist Center for the Visual Arts, Nashville, TN through June 24th, 2018. The exhibition included an April 6th performance, Nick Cave: Feat. Nashville. The artist worked closely with members of the local community to create customized compositions in which his signature Soundsuits were activated through music, dance, and spoken word. Nick Cave: Feat will tour multiple venues through 2020, next opening at the Orlando Museum of Art in September 2018.
Cave was recently the subject of Until, a major solo exhibition of new work at Mass MoCA, North Adams, MA in 2016-17, which will travel in 2018-19 to Carriageworks in Sydney, Australia, and then to Crystal Bridges Museum of American Art in Bentonville, AR.
These institutional exhibitions will be further complemented by an additional presentation of another new body of Cave's work at Jack Shainman Gallery this coming November 2018. If Weather or Not is the visual manifestation of states of mind, and The Let Go an expression of states of being, Cave's November exhibition will bookend this exploration, delving further into an overarching informative element of these personal and collective states – the state of the nation.
Cave's work is part of many public collections, including the Brooklyn Museum, Crystal Bridges Museum of American Art, the Detroit Institute of Arts, the High Museum of Art, the Hirshhorn Museum and Sculpture Garden, the Museum of Modern Art, New York, the Museum of Fine Arts, Boston, the Museum of Fine Arts, Houston, the Orlando Museum of Art, the San Francisco Museum of Modern Art, and the Baltimore Museum of Art, among others.
Concurrently on view is an exhibition of works by Geoffrey Chadsey at 524 West 24th Street. Join us at The School on May 20th for the opening of Travelogue, an exhibition in the main space of recent works by Radcliffe Bailey, along with a series of solo presentations by Nina Chanel Abney, Shimon Attie, Math Bass, Valérie Blass, Vibha Galhotra, Margaret Kilgallen, Lyne Lapointe, Gordon Parks, and Leslie Wayne.
Gallery hours are Tuesday through Saturday from 10 am to 6 pm.For press inquiries please contact Katherine Wisniewski, SUTTON, katherine@suttonpr.com, +1 212 202 3402. For other inquiries please contact the gallery at info@jackshainman.com.