Soundsuits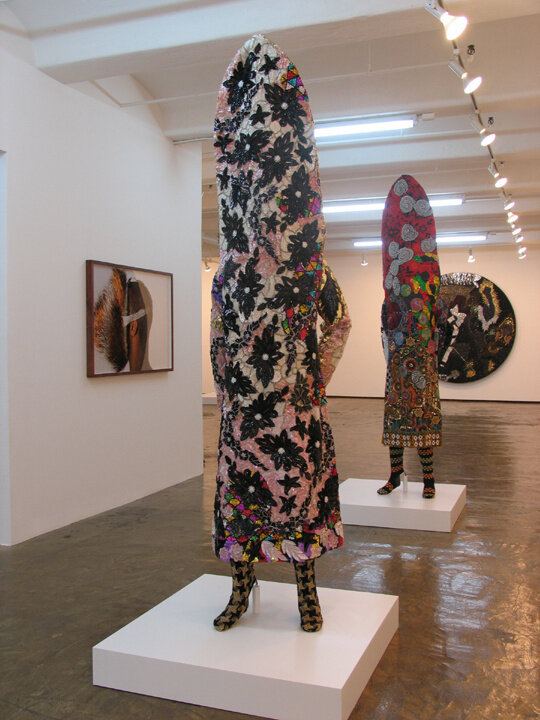 1/8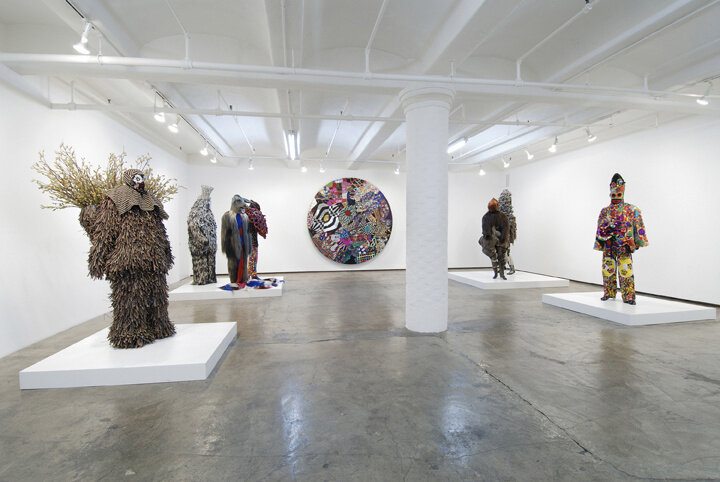 2/8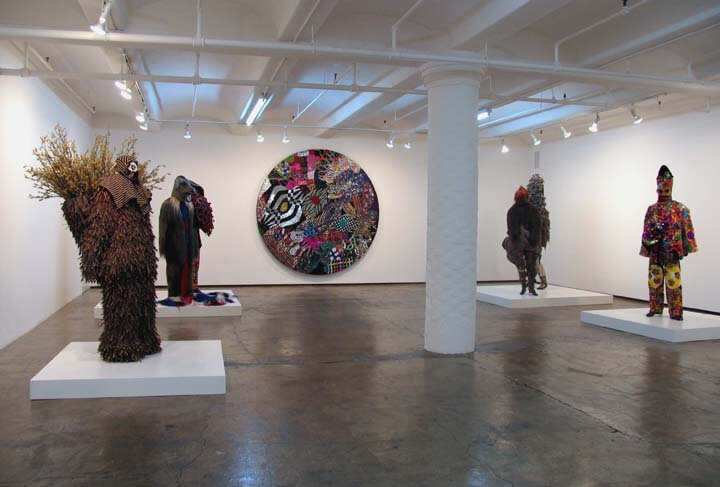 3/8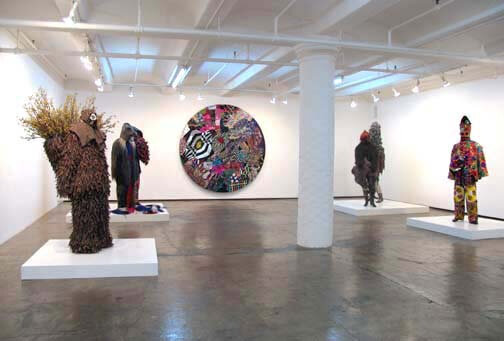 4/8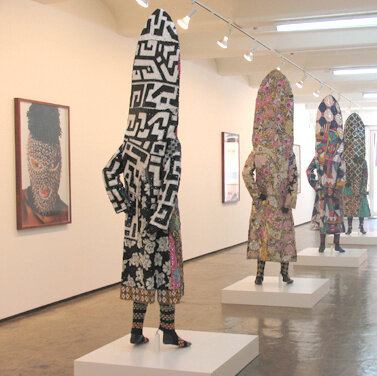 5/8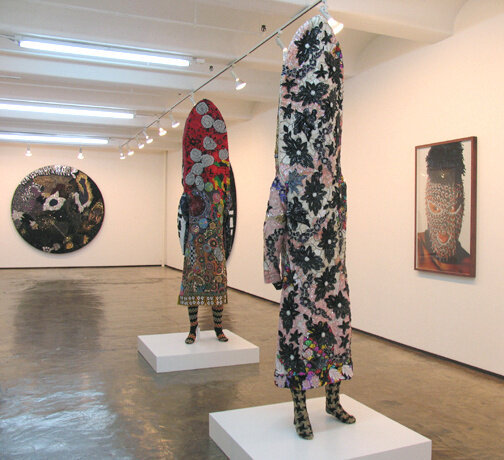 6/8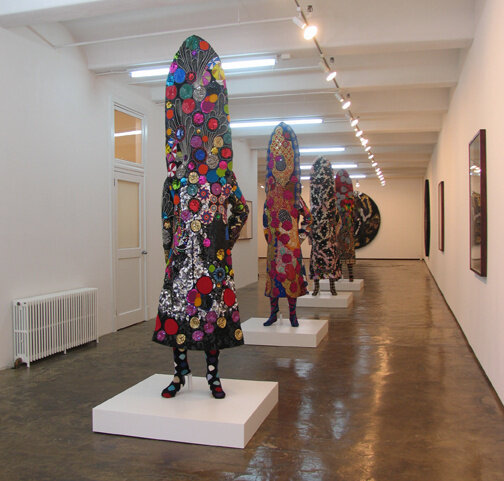 7/8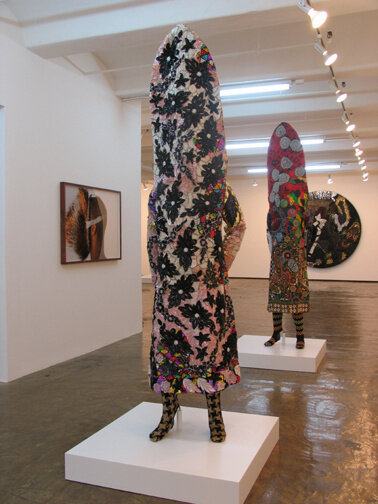 8/8
Dates
Oct 13 – Nov 11, 2006
Location
513 West 20th Street New York, NY 10011
Press Release
NICK CAVE
Soundsuits
October 13 – November 11, 2006
Opening Reception: Friday, October 13, 2006, 6:00 – 8:00 PM
Opening on October 13, 2006, Jack Shainman Gallery is pleased to present Soundsuits, an exhibition of mixed-media, wearable sculptures by Chicago-based artist Nick Cave. Concurrently his work is on view at the Museum of Contemporary Art Toronto, Mass Art, Boston, MA, the Salina Art Center, Kansas and the Zacheta National Gallery of Art, Warsaw.He was recently the subject of a solo exhibition at the Chicago Cultural Center, IL (2006), as well as the group exhibition Freestyle Frequency, Studio Museum in Harlem, New York, NY (2005).Upcoming solo exhibitions in 2007 include the Jacksonville Museum of art, FL, the Telfair Museum, Savannah, GA and the Cornell Fine Arts Museum, FL.Cave has received several prestigious awards including the Joyce Award (2006), Creative Capital Grants (2002, 2004 and 2005), and the Louis Comfort Tiffany Foundation Award (2001). This will be the artist's first solo exhibition at the Jack Shainman Gallery.
On view will be a selection of works titled Soundsuits, named for the sounds made when the sculptures are worn. Constructed from found and recycled objects, thrift-store purchases, and hand-fabricated elements and comprised of materials such as vintage masks, beads, plastic flowers, cloth, and sticks that are intuitively combined to form complex and highly seductive visual surfaces.
Reminiscent of African ceremonial costumes, yet similarly connected to haute couture, Cave's Soundsuits are physical manifestations of his energy. He has said, 'I believe that the familiar must move towards the fantastic. I want to evoke feelings that are unnamed, that aren't realized except in dreams.' Thus, through the acts of collecting and reconfiguring, Cave explores and reiterates cultural, ritualistic and ceremonial concepts. Concurrently, his focus on the connotations of materials as a way to construct narratives, coupled with the fact that the wearer is at times completely concealed, allows the work to transcend preconceived notions of class, race, and sexuality.
Cave, who studied fiber arts at the Cranbrook Academy of Art, is Associate Professor and Chairman of the Fashion Department at the School of the Art Institute of Chicago.

Gallery hours are Tuesday – Saturday from 10 am to 6 pm. For additional information and photographic material please contact the gallery at info@jackshainman.com.