Michael Snow: A Life Survey (1955-2020)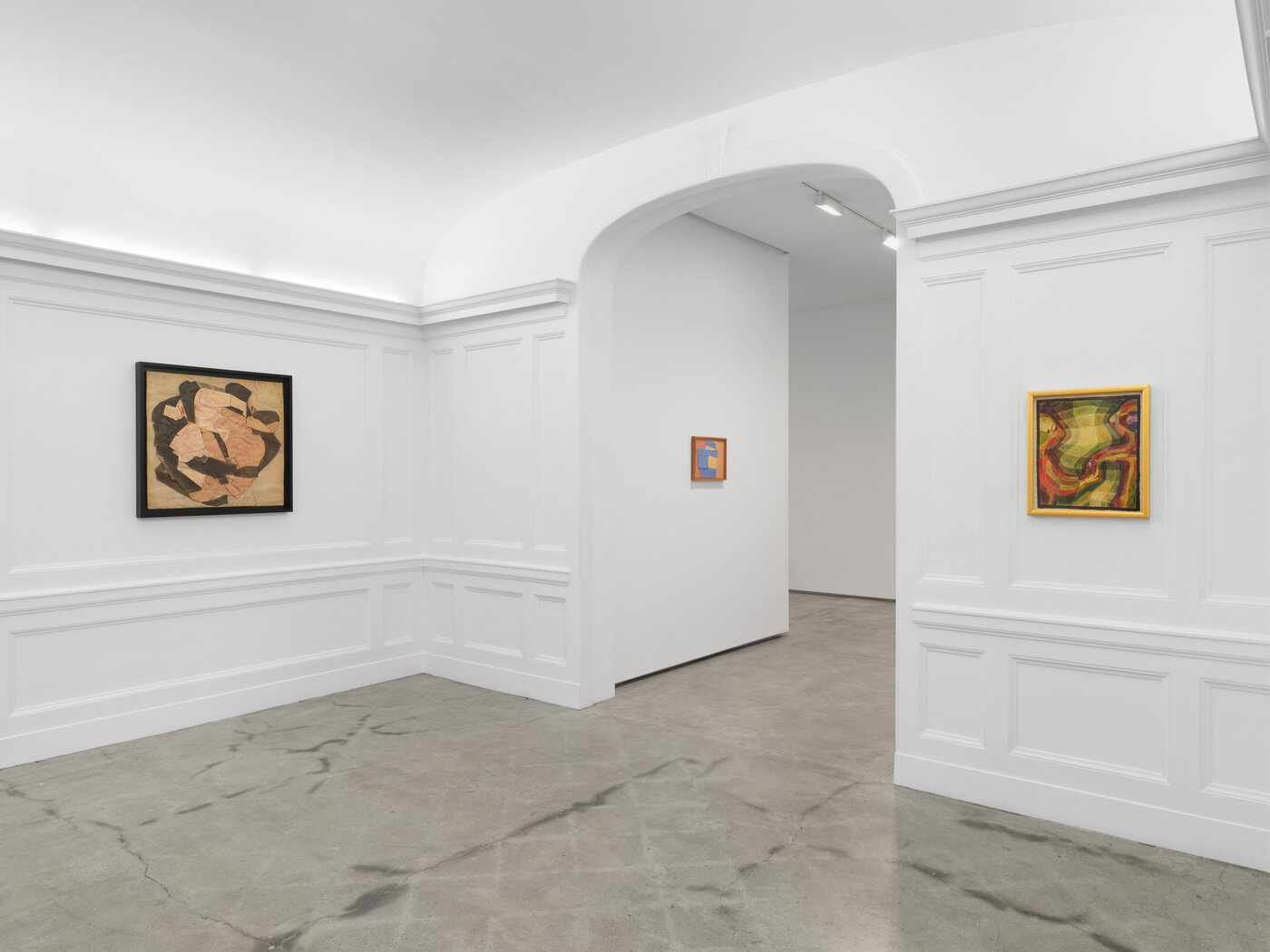 1/26

2/26

3/26

4/26

5/26

6/26

7/26

8/26

9/26

10/26

11/26

12/26

13/26

14/26

15/26

16/26

17/26

18/26

19/26

20/26

21/26

22/26

23/26

24/26

25/26

26/26
Location
25 Broad Street Kinderhook, NY 12106
Press Release
Michael Snow: A Life Survey (1955-2020)
May 21 – December 16, 2023
The School | Jack Shainman Gallery
25 Broad Street, Kinderhook, NY
 
 
PRESS


 
 
Jack Shainman Gallery is pleased to present Michael Snow: A Life Survey (1955-2020). In a career that defied categorization in medium or genre, Snow's work embodied originality over novelty, the cerebral over the conceptual, and evolution over conclusion. It is with this expansive vision that A Life Survey is mounted, offering an intricate and dynamic portrait of Snow's life and work.
Born in Toronto in 1928, Snow showed an early affinity for creative experimentation. Throughout his youth, he played piano in local jazz bands and received prizes for his early paintings. This led him to the Ontario College of Art where he studied from 1948 to 1952. When declaring his major from rigidly divided academic departments, he chose Design, comprehending that it was the "common aspect of all disciplines." Fascinated by pushing the limits on ways of seeing, Snow was influenced most by Modern artists who made work on their own terms, including Pablo Picasso, Paul Klee, Marcel Duchamp, Willem De Kooning, Arshile Gorky, Yves Klein, and Mark Rothko. In these early years, he described embarking on a "try this, try that" period through which experiences from his professional career, daily life, and jazz improvisations inspired pieces like A to Z, 1956, Drawn Out, 1959, and The Drum Book, 1960.
For the 1967 exhibition catalogue Statements/18 Canadian Artists, Snow explained, "I am not a professional. My paintings are done by a filmmaker, sculpture by a musician, films by a painter, music by a filmmaker, paintings by a sculptor, sculpture by a filmmaker, films by a musician, music by a sculptor…sometimes they all work together. Also many of my paintings have been done by a painter, sculpture by a sculptor, films by a filmmaker, music by a musician." In this way, Snow's medium was medium; whether communicating through drawing, painting, sculpture, photography, holography, animation, film, sound, or performance, his art was a means of getting closer to an idea by way of iteration, variation, and duration. The aesthetic parameters for his art concerned three essential gestures of creating: additive, subtractive, and molding. 
No body of work exemplifies Snow's process more than Walking Woman. The series began when Snow cut out a five-foot silhouette from a piece of cardboard. Born from Snow's imagination, the cut-out outlined a woman in forward motion whose head, arms, and legs were contained by the rectangular edges of the cardboard. From this image, Snow made Four to Five, 1962, a photographic series staging the stencil in real cityscapes; Shot!, 1963, a composition of small papers stamped with the Walking Woman; and Little Walk, 1964, a live-action film and wide ranging sampling of Walking Woman works in his studio, projected on a life-size free-standing Walking Woman cutout. His prerogative was not a conceptual conclusion, but a desire to comprehend the multifaceted meaning of an image when translated through an expansive spectrum of materials.
Departing from his work in "absolute surfaces," Snow found himself fascinated by the moving image, a medium that echoed his attempts to capture temporality, memory, illusion, and subjectivity—expanding his physical pursuit of iteration to twenty-four frames per second. Though he is best known for his 1967 film Wavelength—establishing him in the ranks of visionaries like Jonas Mekas—works like Back and Forth, 1968-69, and Rameau's Nephew by Diderot (Thanx to Dennis Young) by Wilma Schoen, 1974, exemplify his unique use of film to create a simulacrum. He would construct a world, invent conditions, distort perspective, then rattle it—physically and conceptually—until an art object was revealed. Works like the performance Mirrored, 1967/1994, the book Cover to Cover, 1975, and the color photograph Flash! 20:49, 15/6/2001, 2001, prove that while specific mediums, such as film, catalyzed Snow's introspective endeavors, his variation on a theme could not be pigeonholed.
Michael Snow's rebellion against traditional genres in artmaking can now be appreciated as a singular aesthetic philosophy of the interconnectedness between all creative mediums—posing diversity of vision as the essential tool for discovery. This exhibition celebrates a panoramic survey of a kaleidoscopic artist who deserves a comprehensive revisitation. 
Michael Snow was born in 1928 in Toronto, where he lived and worked until his death in 2023. He received honorary degrees from the University of Toronto (1999), the University of Victoria (1997), the Nova Scotia College of Art and Design (1990), and Brock University (1975).
Snow received several prestigious awards including the Gershon Iskowitz Prize (2011), the Guggenheim Fellowship (1972), the Order of Canada (1982), and the Chevalier de l'ordre des arts et des lettres, France (1995, 2011). There has been a great deal of scholarship focusing on Snow, including the multi-volume Michael Snow Project published in 1994 by the Power Plant and the Art Gallery of Ontario, both in Toronto, to accompany four simultaneous exhibitions at the two venues that same year.
Recent solo exhibitions include Michael Snow: Closed Circuit at Guggenheim Museum Bilbao, Spain (2018); Michael Snow: The Sound of Snow at Culturgest, Lisbon, Portugal (2018); The Viewing of Six New Works, Butler Gallery, The Castle, Kilkenny, Ireland (2016); Sequences at La Virreina Image Centre in Barcelona, Spain (2015); Michael Snow: Photo-Centric at the Philadelphia Museum of Art (2014); Michael Snow: Objects of Vision, Art Gallery of Ontario, Canada (2012); Solo Snow: Works of Michael Snow, Akbank Sanat, Turkey (2012); Michael Snow, Vienna Secession, Austria (2012); In the Way, Àngels Barcelona, Barcelona (2011); and Solo Snow, Le Fresnoy, France (2011).
Snow's work has been included in countless group exhibitions, including 3D: Double Vision, Art of the Americas Building, LACMA, Los Angeles, California (2018–2019); Biennale de L'Image Possible, Les Chiroux, Centre culturel de Liege, Liege, Belgium (2016); POP SHOW! Dazzled by the Everyday, Art Gallery of Alberta, Edmonton, Alberta, Canada, (2015); Landscape in Motion: Cinematic Visions of an Uncertain Tomorrow, Kunsthaus Graz, Austria (2015); El Hotel Elélectrico – Rooms available, M HKA – Museum of Contemporary Art Antwerp, Belgium (2014); Michael Snow: The Legacy of Wavelength, The Museum of Modern Art, New York (2013–2014); Builders: Canadian Biennial 2012, National Gallery of Canada, Ottawa (2012–2013); Dreamland: Textiles and the Canadian Landscape, Textile Museum of Canada, Toronto (2012); Oh, Canada, Massachusetts Museum of Contemporary Art, North Adams (2012); The Box: The Single Channel Exhibition Space, Wexner Center for the Arts, Columbus, Ohio (2012); Videosphere: A New Generation at the Albright-Knox Art Gallery, NY (2012), 1969 at MoMA PS1, NY (2009), and the Whitney Biennial, NY (2006), as well as exhibitions held for the reopening of both the Centre Pompidou, Paris (2000) and the Museum of Modern Art, New York (2005).
Snow's work is in various private and public collections throughout the world, such as Musée des Beaux-Arts, Montreal; National Gallery of Canada, Ottawa; Art Gallery of Ontario, Toronto; Museum of Modern Art, New York; National Gallery of Art, Washington D.C.; Hirshhorn Museum and Sculpture Garden, Washington D.C.; Los Angeles County Museum of Art, Los Angeles; Ludwig Museum, Cologne and Vienna; and the Musée National d'Art Modern, Centre Pompidou, Paris among many others.
Jack Shainman Gallery has represented Michael Snow since 2004. Previous solo exhibitions held at the gallery include Michael Snow: A Group Show (2015); Michael Snow: In the Way (2012); Michael Snow (2006); and Michael Snow: Powers of Two (2004). Snow was also included in several group exhibitions at the gallery including Stressed World (2022); Parking on Pavement (2018-2019); Home Room: A Multimedia Group Exhibition (2017); Winter In America (2015-2016); Mise En Scène (2014); Works on View (2009), -poiesis (2006); Imposition (2005); and A Charge to Keep (2004). 
The School is open to the public every Saturday from 11AM to 6PM. For press inquiries contact Hannah Gottlieb-Graham, hannah@almacommunications.co (217-369-8183). For other inquiries, please contact the gallery at theschool@jackshainman.com.