Malick Sidibé: LOVE POWER PEACE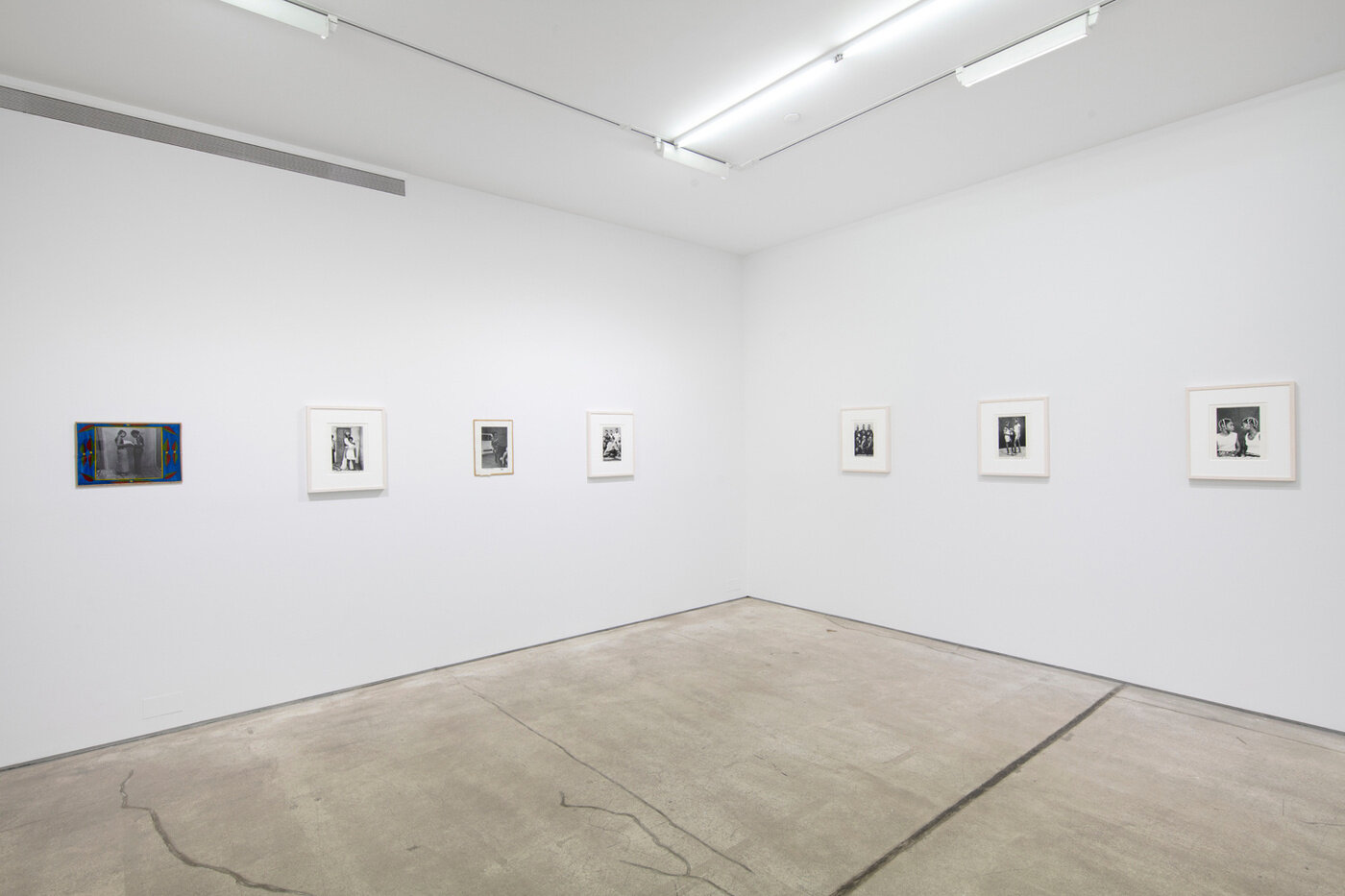 1/21

2/21

3/21

4/21

5/21

6/21

7/21

8/21

9/21

10/21

11/21

12/21

13/21

14/21

15/21

16/21

17/21

18/21

19/21

20/21

21/21
Dates
Jun 28 – Aug 10, 2018
Press Release
MALICK SIDIBÉ
LOVE
POWER
PEACE
June 28 – August 10, 2018
524 West 24th Street
Opening reception for the exhibition: Thursday, June 28th, from 6-8 PM at 524 West 24th Street
Jack Shainman Gallery is pleased to announce LOVE POWER PEACE, Malick Sidibé's seventh solo show with the gallery, which includes previously unseen photographs. Throughout the 1960s, Sidibé championed visual representation of the pulse of a modernist Mali, newly free from colonial constraints and ardently joining a global, diasporic youth movement. Much of this political expression took shape through individual and collective presentation – in fashion, music, and dance – something made palpable in Sidibé's rhythmic compositions.
Capturing his subjects in the midst of ceremonial action, Sidibé builds the narrative of a specific time and space that empowered a culture to dictate their own stories. There is a distinct sense of chronicle felt in the movement of Sidibé's subjects, who boldly occupy both the photograph's frame and their recently decolonized nation's public and leisure spaces. The universality of Malian youth's self-representation throughout the 1960s is mirrored in Sidibé's role in sculpting the fresh, global appearance of the African diaspora.
Sidibé's work has held deep influence throughout the art historical canon, evidenced by a series of 2014 portraits of Chris Ofili, commissioned by The New Yorker and on view for the first time in this exhibition. Ofili has long been inspired by Sidibé's work, particularly by Nuit de Nöel (1963), which has appeared in seven of Ofili's paintings, multiple works on paper, and as a sculptural frieze carved into Ofili's home. The tender moment of 1960s Bamako, Mali, in which a previously suppressed African personality burst into independence and joined a worldwide conversation, finds continued vitality through Sidibé's legacy.
Sidibé was born in Mali in 1936 and spent his life in its capital city of Bamako.His work has been exhibited extensively, including a major 2017 retrospective organized by the Fondation Cartier, Paris, France, and a 2016-17 solo presentation at Somerset House, London, United Kingdom. In 2012, the DePaul University Art Museum, Chicago, organized an exhibition titledStudio Malickin collaboration with Gwinzegal/diChroma Photography that traveled to Cornell Fine Arts Museum at Rollins College, Florida, and to the Frances Lehman Loeb Art Center at Vassar College in Spring 2014. Sidibé has participated in many significant group exhibitions, including Making Africa: A Continent of Contemporary Design, which from 2015-2019 has traveled to the Vitra Design Museum, Weil am Rhein, Germany; Guggenheim Bilbao, Spain; Kunsthal Rotterdam, Netherlands; High Museum of Art, Atlanta, Georgia; and the Blanton Museum of Art, Austin, Texas, amongst others.
Sidibé has work in numerous public and private collections including the Museum of Modern Art, New York; the Metropolitan Museum of Art, New York; the Getty Museum, California; the Brooklyn Museum, New York; the San Francisco Museum of Modern Art, California; the Baltimore Museum of Art, Maryland; the Birmingham Museum of Art, Alabama; the Philadelphia Museum of Art, Pennsylvania; and the Rhode Island School of Design Museum. He was awarded the International Center of Photography Infinity Award for Lifetime Achievement (2008), the Hasselblad Award (2003), and the Golden Lion for Lifetime Achievement at the 52nd Annual Venice Biennale (2007), when he was included inThink with the Senses Feel with the Mind, curated by Robert Storr.
Concurrently on view is Orientation, a group exhibition organized in partnership with The Racial Imaginary Institute,at 513 West 20th Street. On view at The School through October 6th is Travelogue, an exhibition of recent works by Radcliffe Bailey in the main space, along with a series of solo presentations by Nina Chanel Abney, Shimon Attie, Math Bass, Valérie Blass, Vibha Galhotra, Brad Kahlhamer, Margaret Kilgallen, Lyne Lapointe, Gordon Parks, and Leslie Wayne. Upcoming exhibitions includeToyin Ojih Odutolaat 513 West 20thStreet and at 524 West 24thStreet, opening Thursday, September 6th.
Gallery hours are Tuesday through Saturday from 10 am to 6 pm.Beginning Monday, July 2nd, summer gallery hours are Monday through Friday from 10 am to 6 pm. For press inquiries please contact Katherine Wisniewski, SUTTON, katherine@suttonpr.com, +1 212 202 3402. For other inquiries please contact the gallery at info@jackshainman.com.