Nick Cave: If A Tree Falls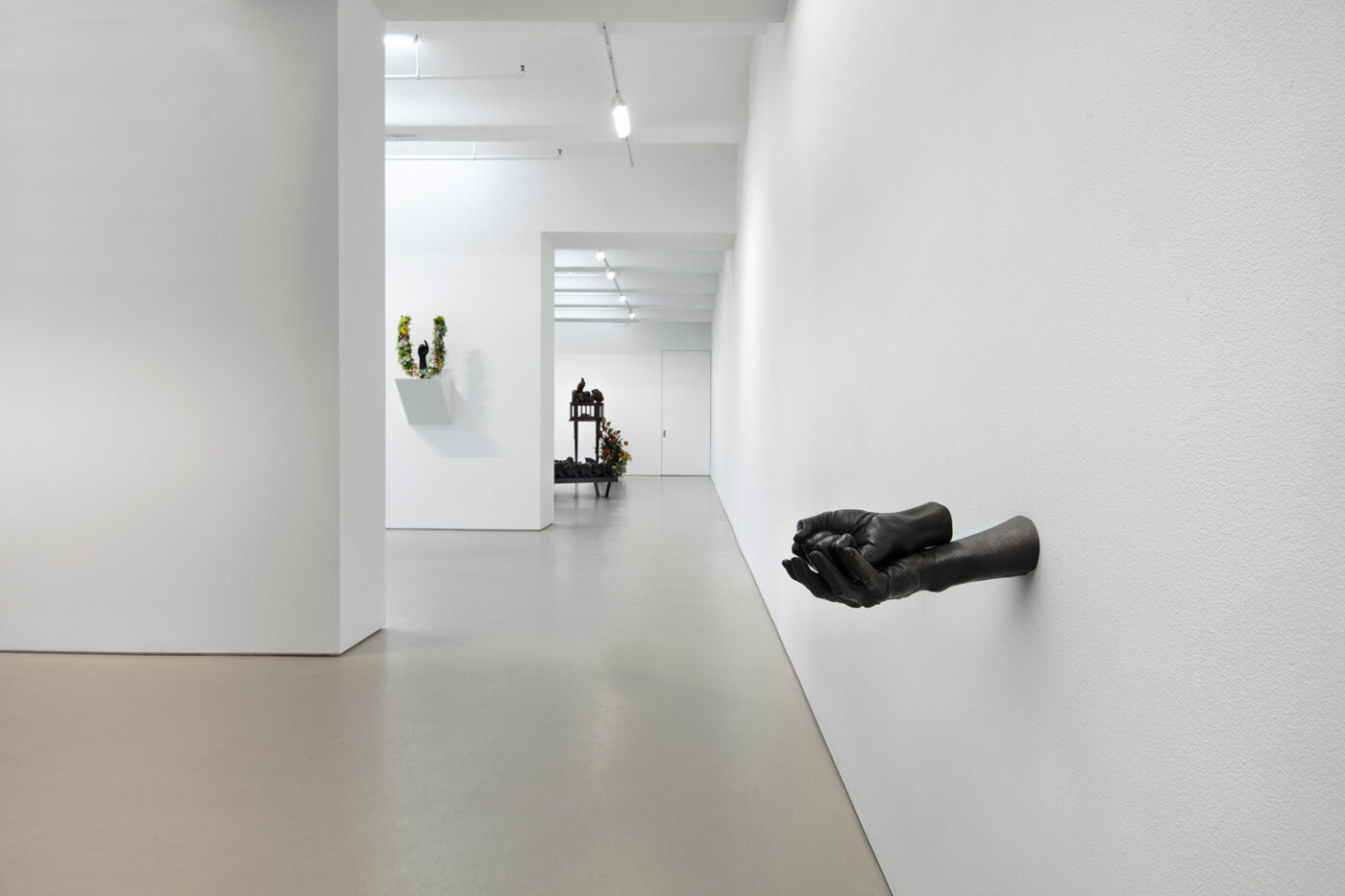 1/21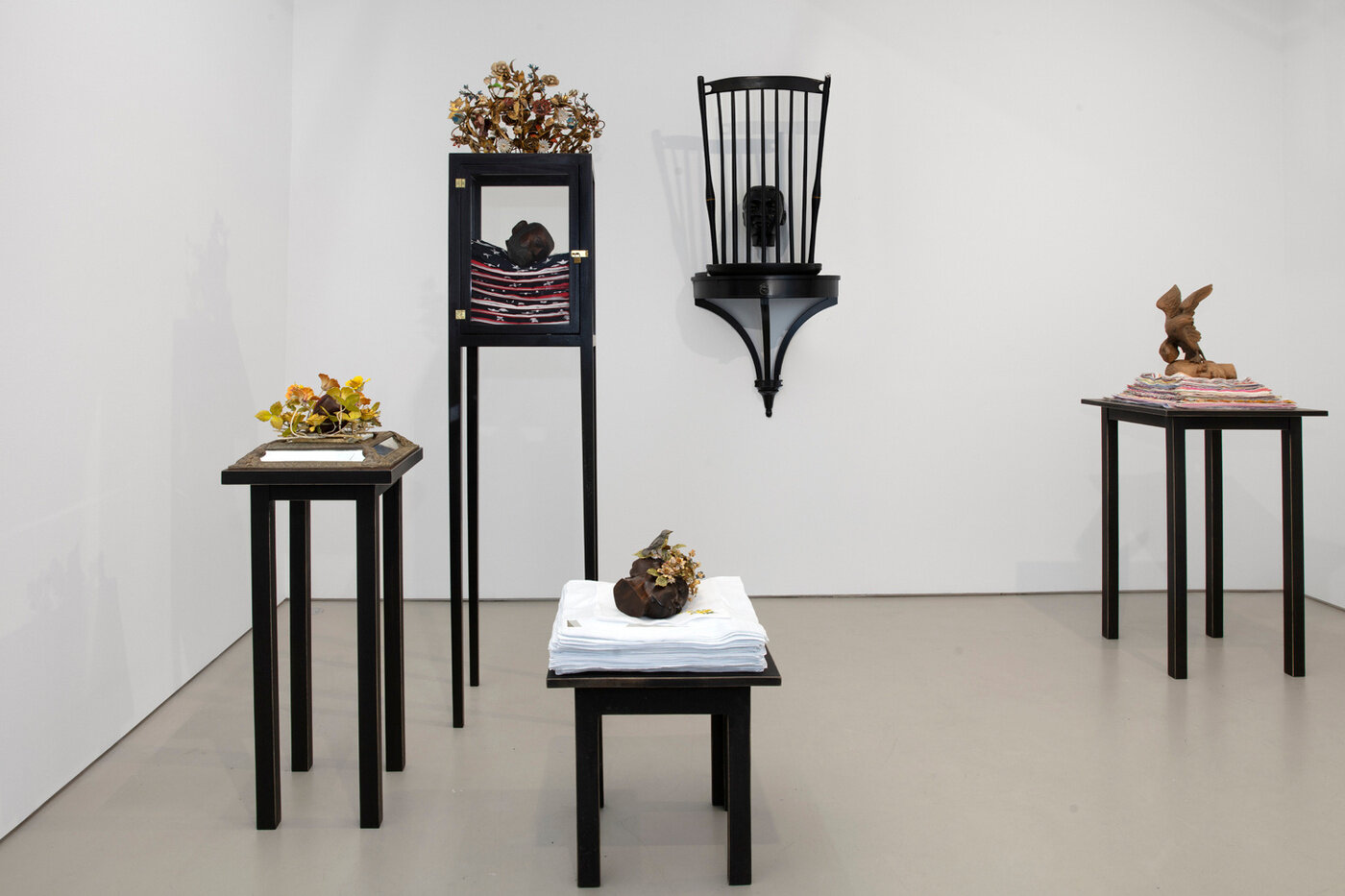 2/21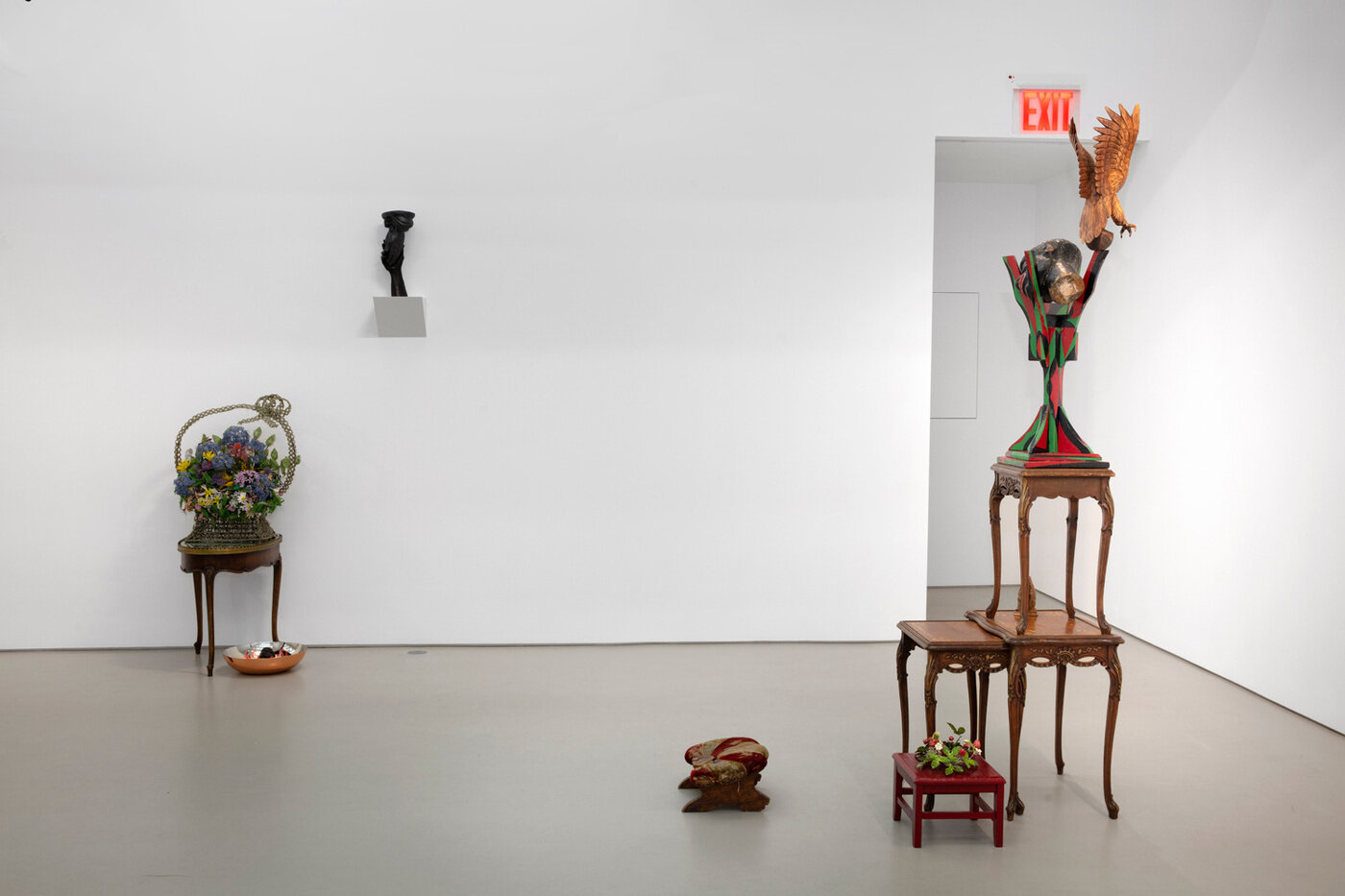 3/21

4/21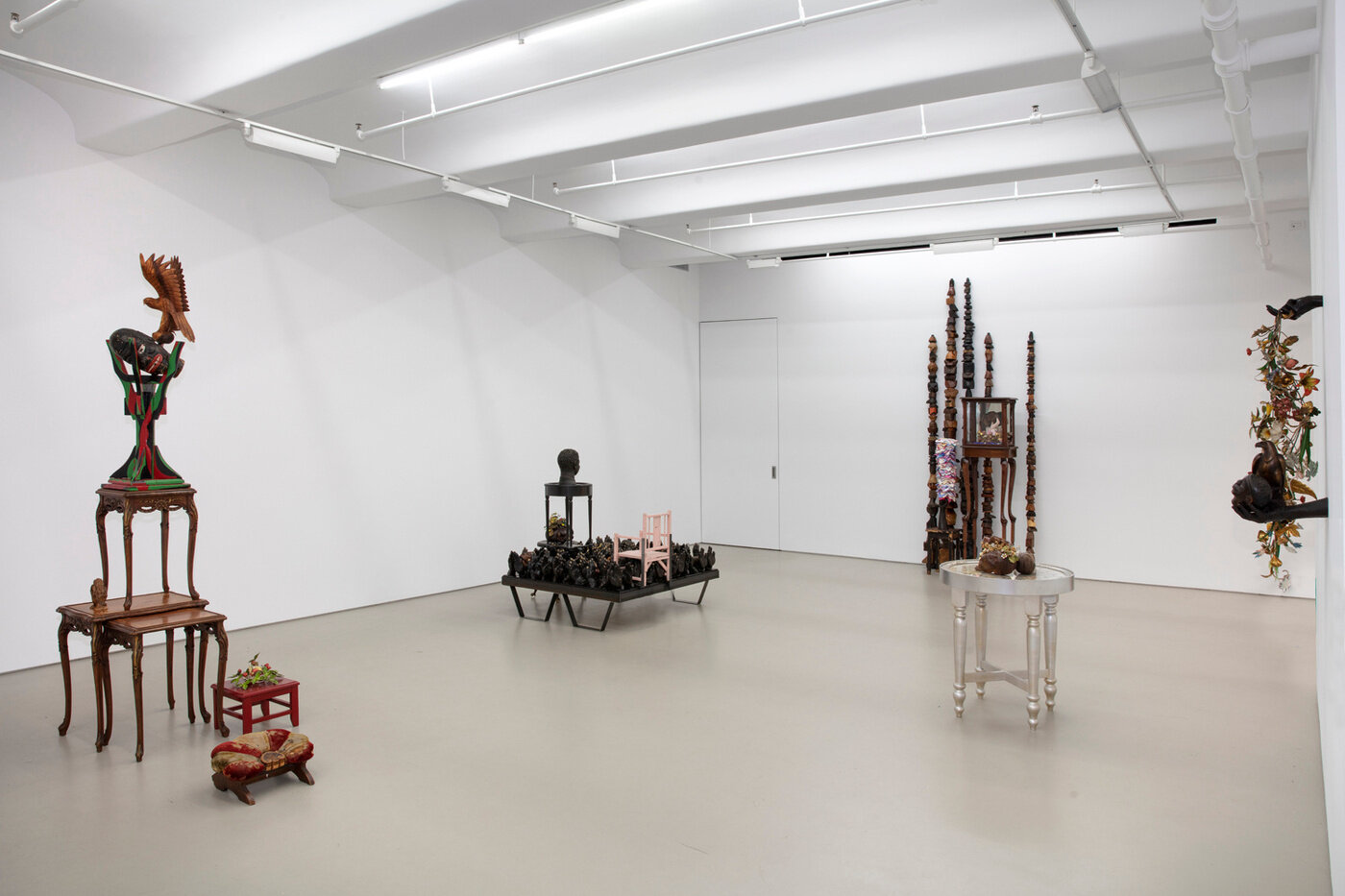 5/21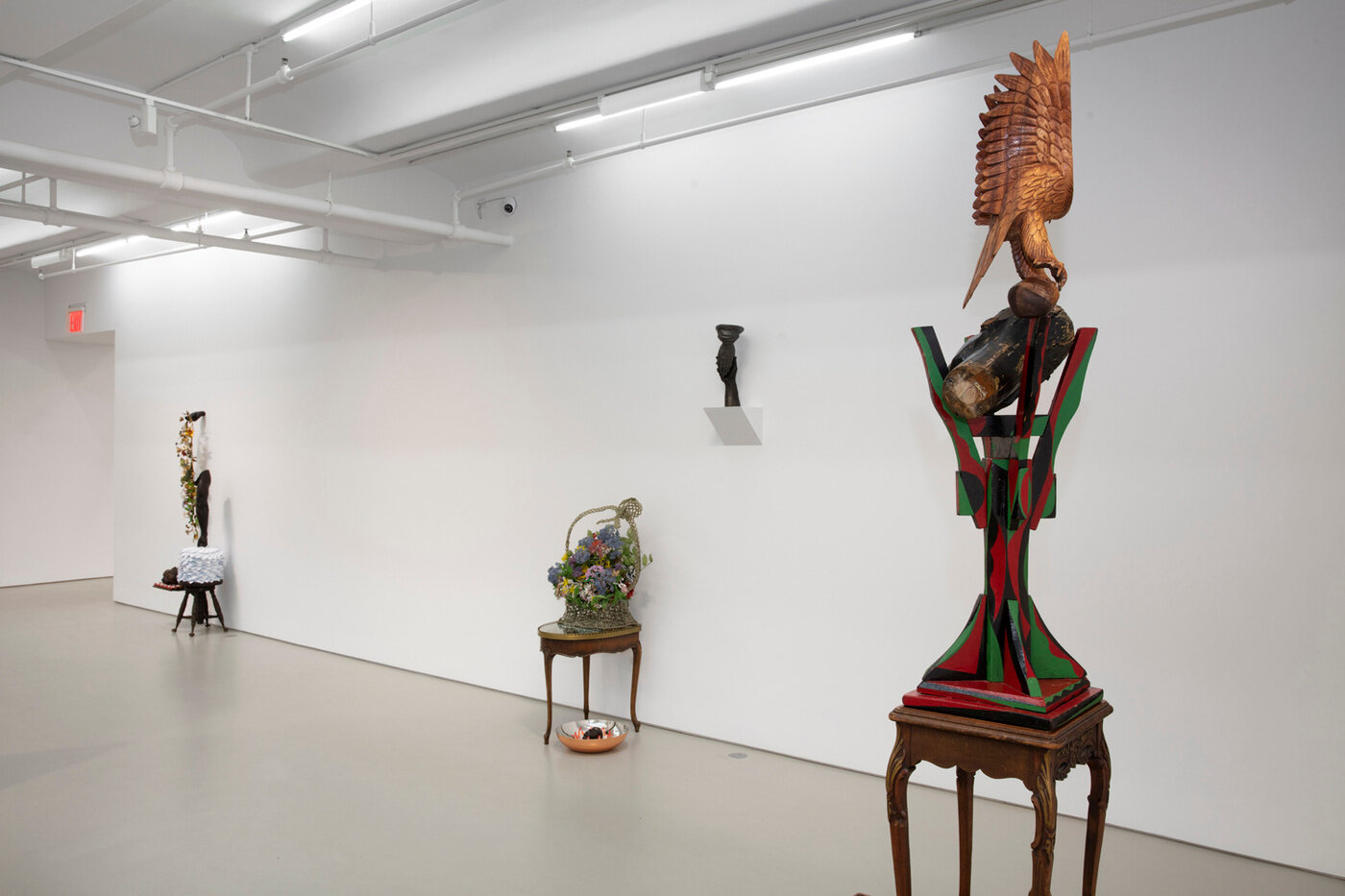 6/21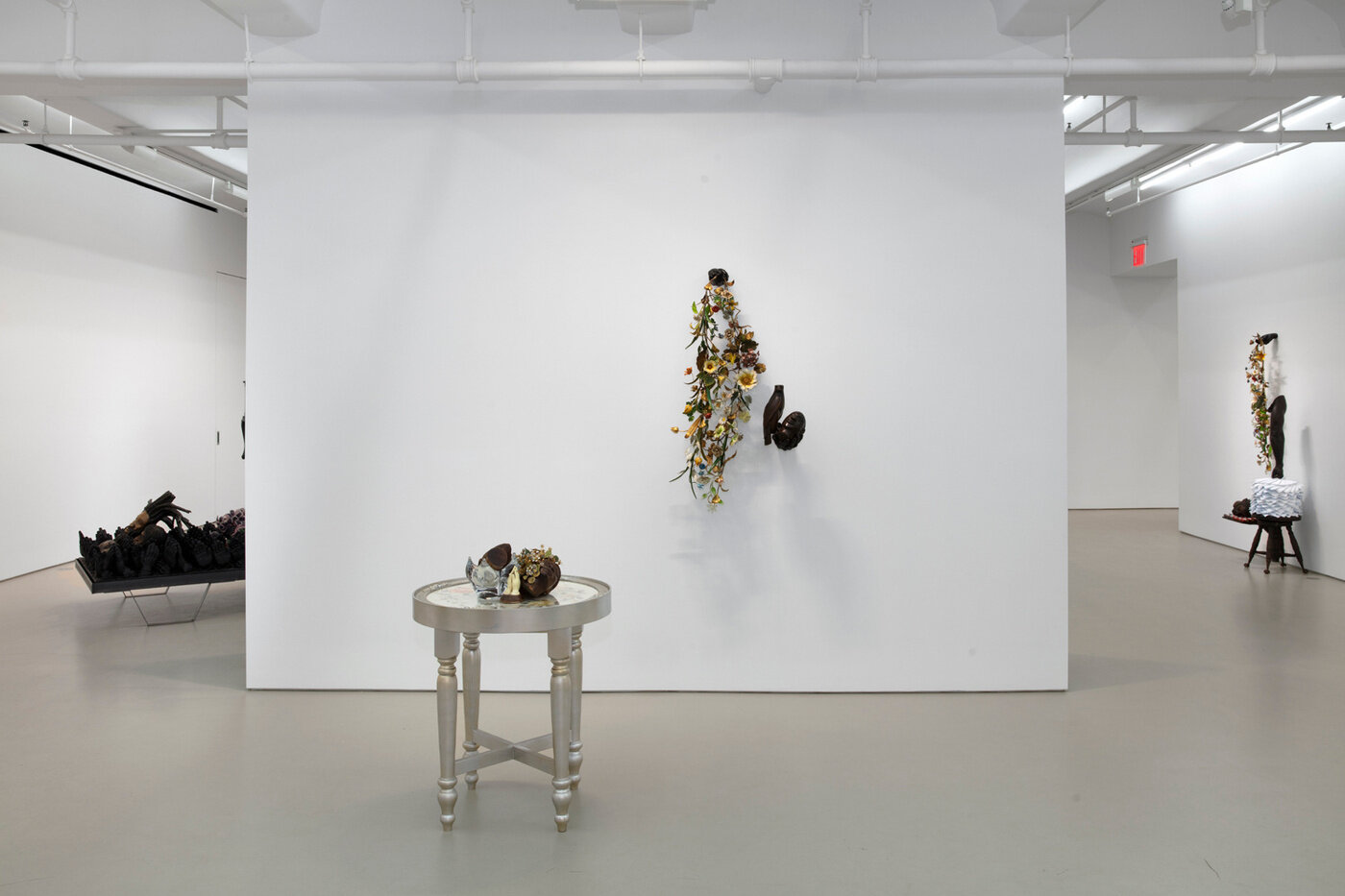 7/21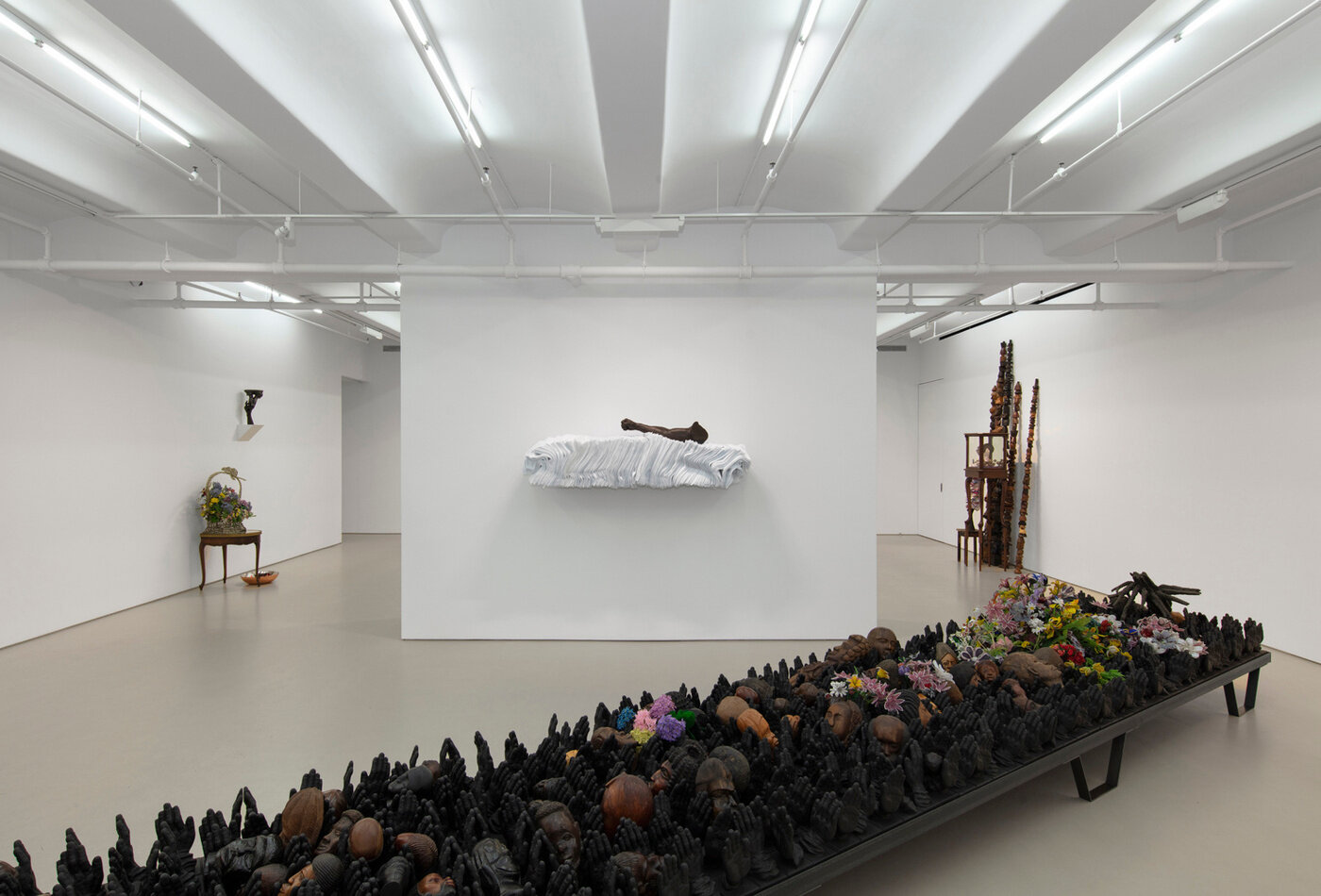 8/21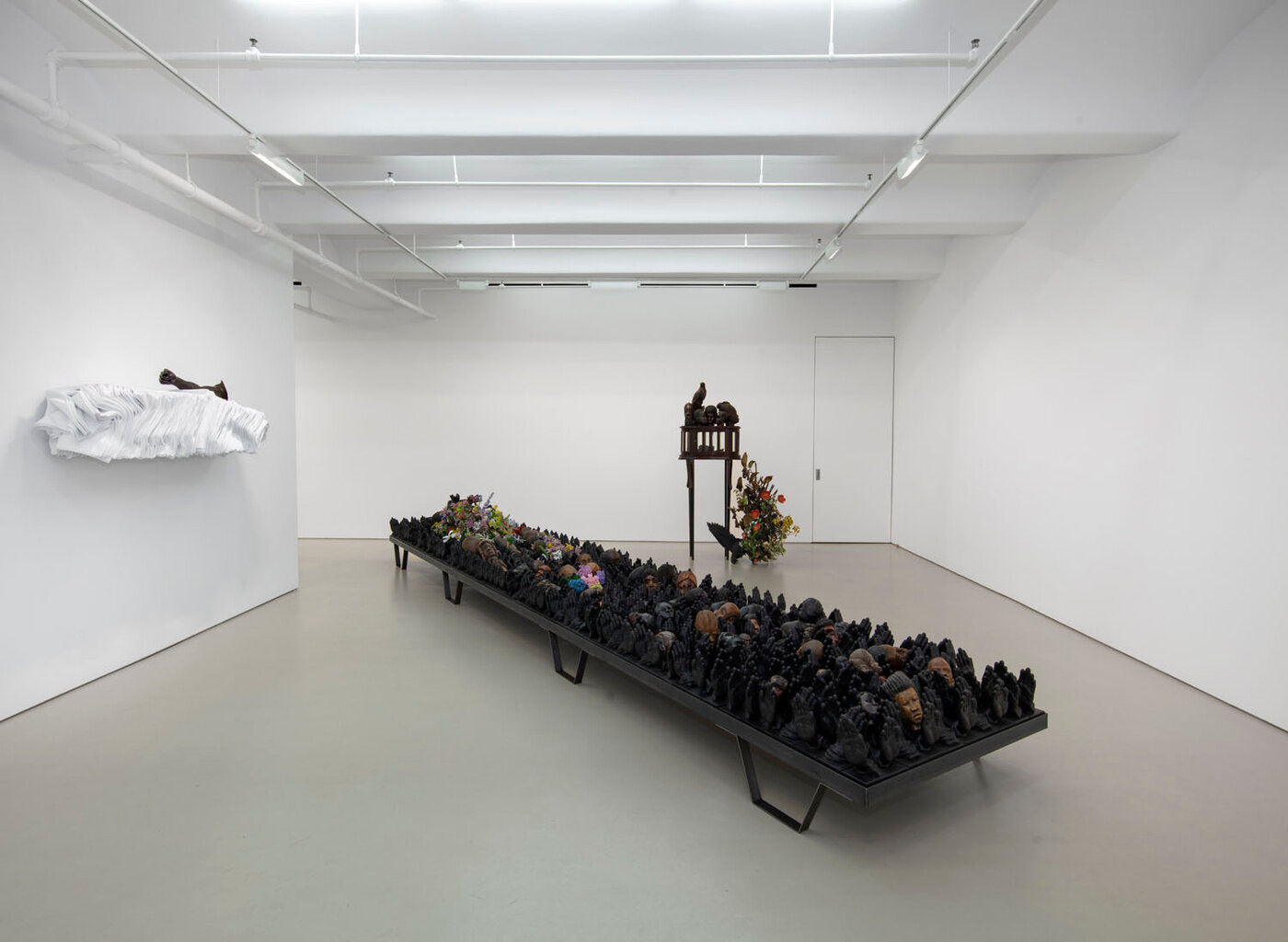 9/21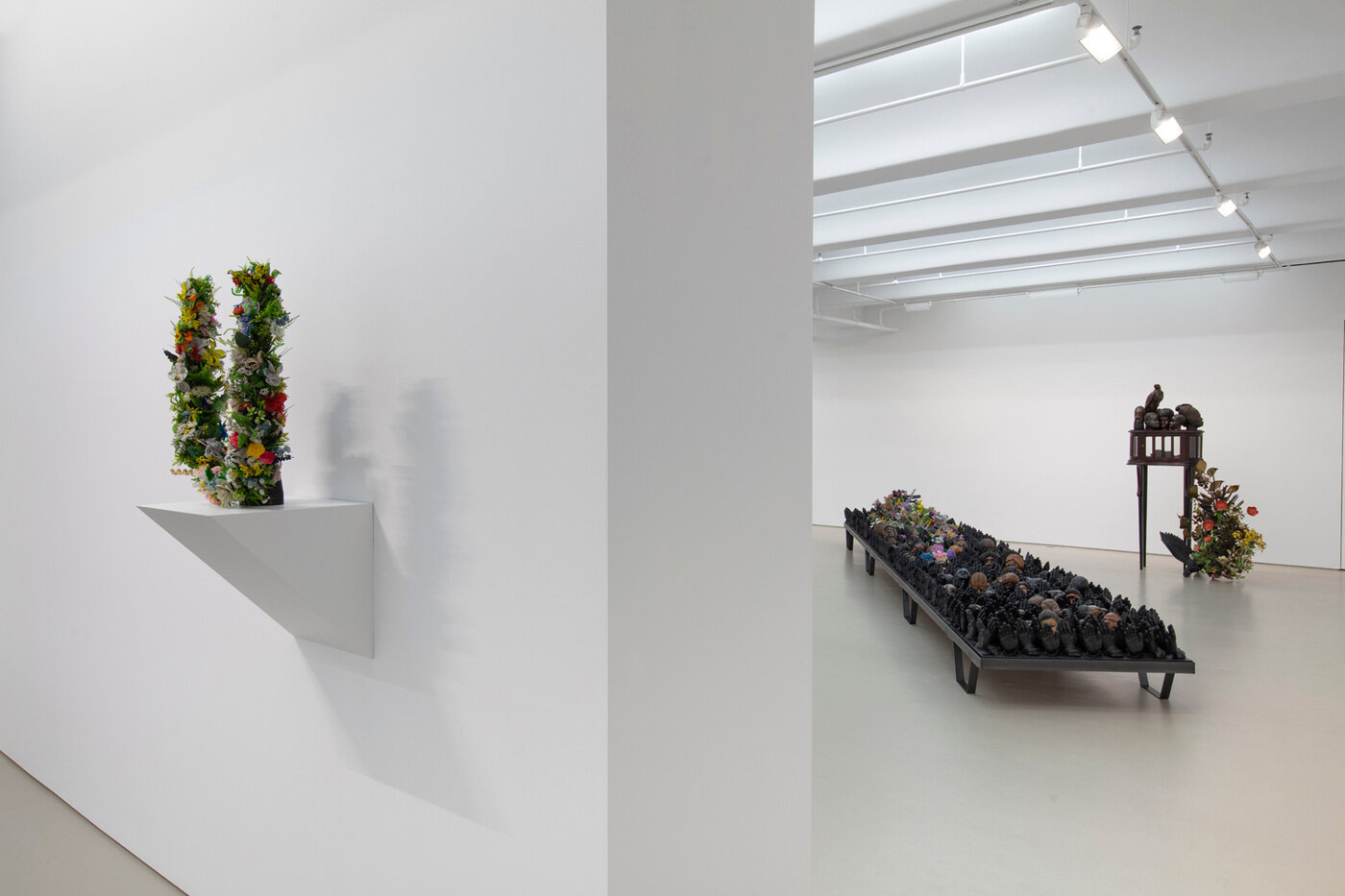 10/21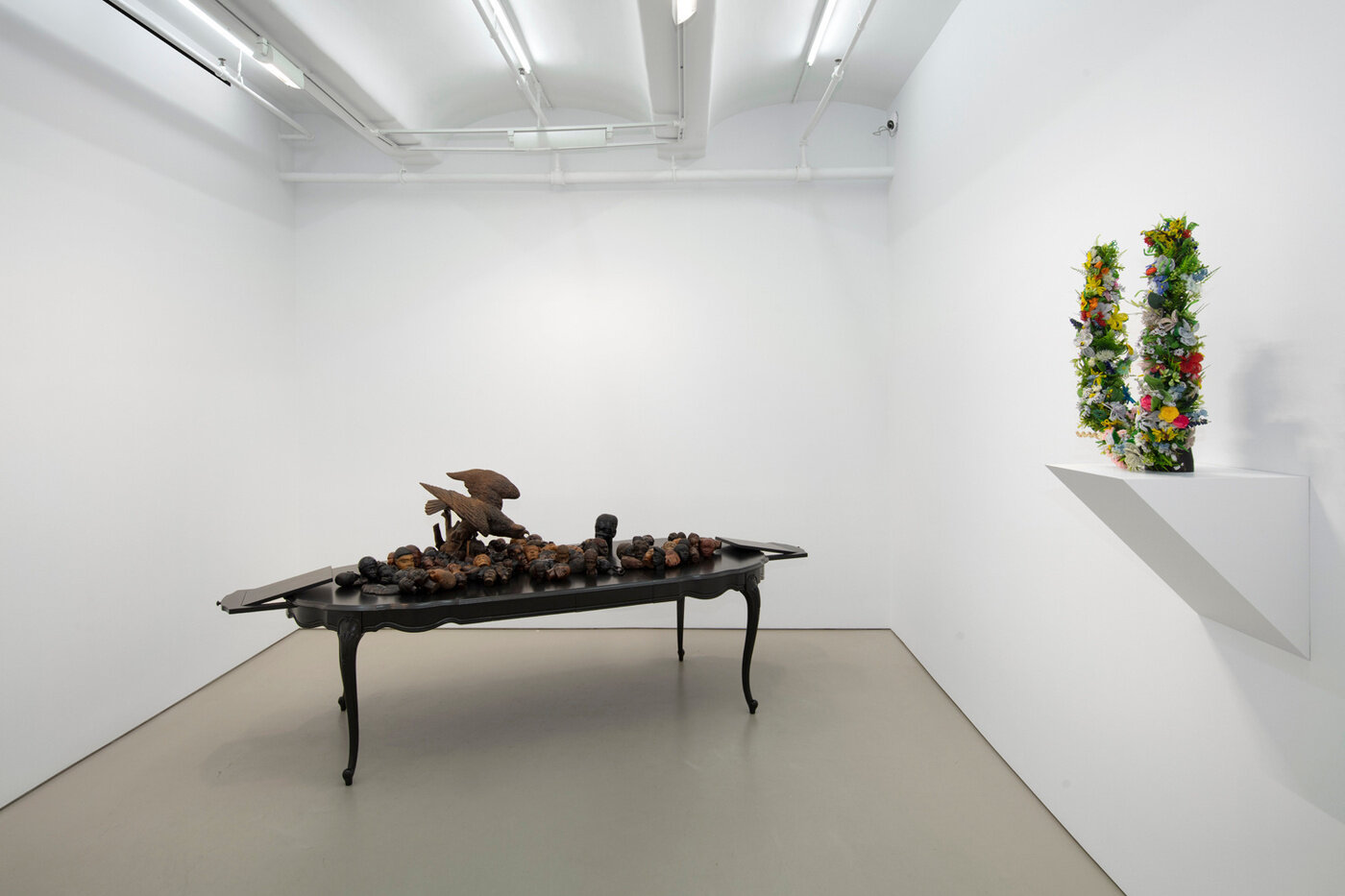 11/21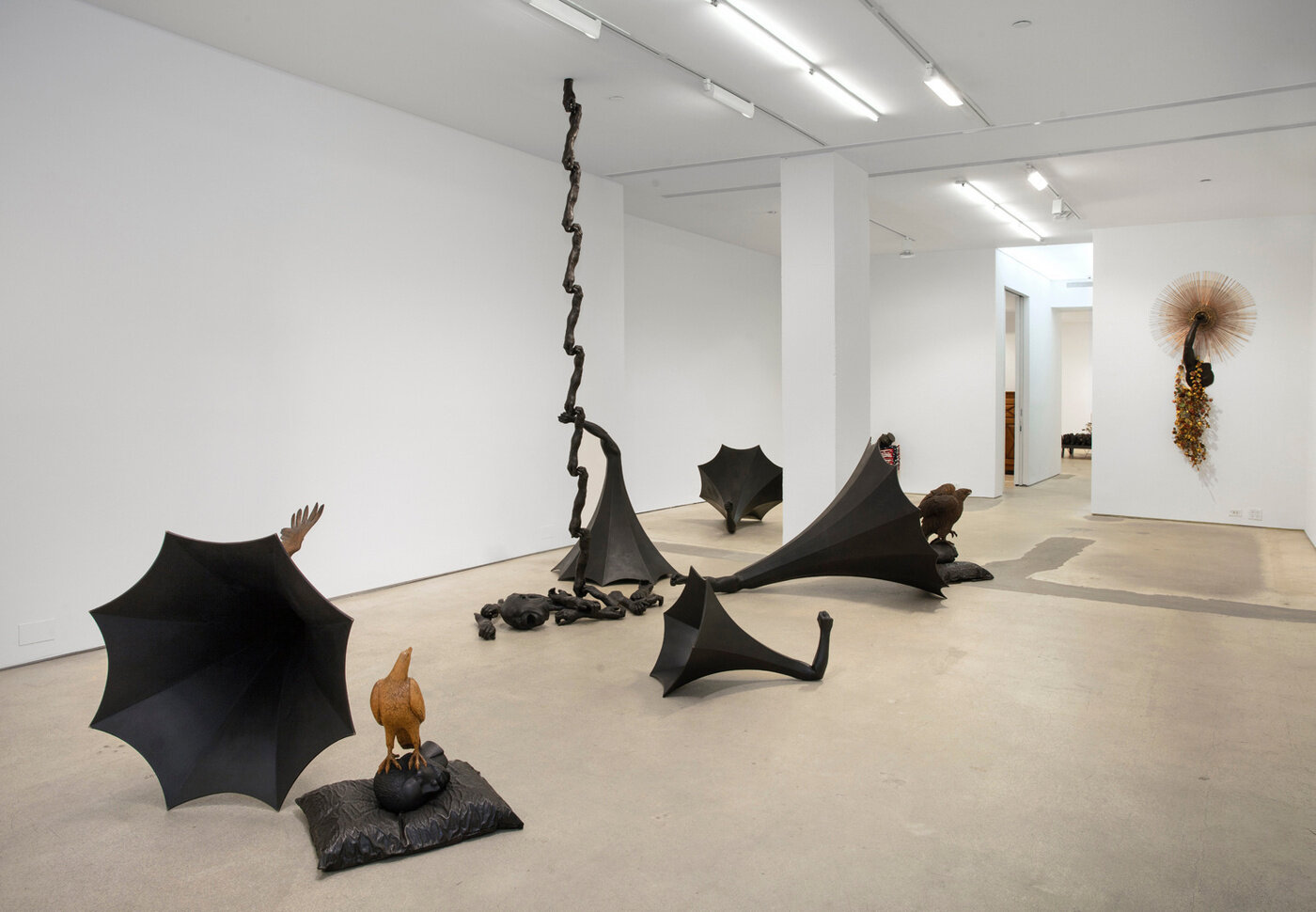 12/21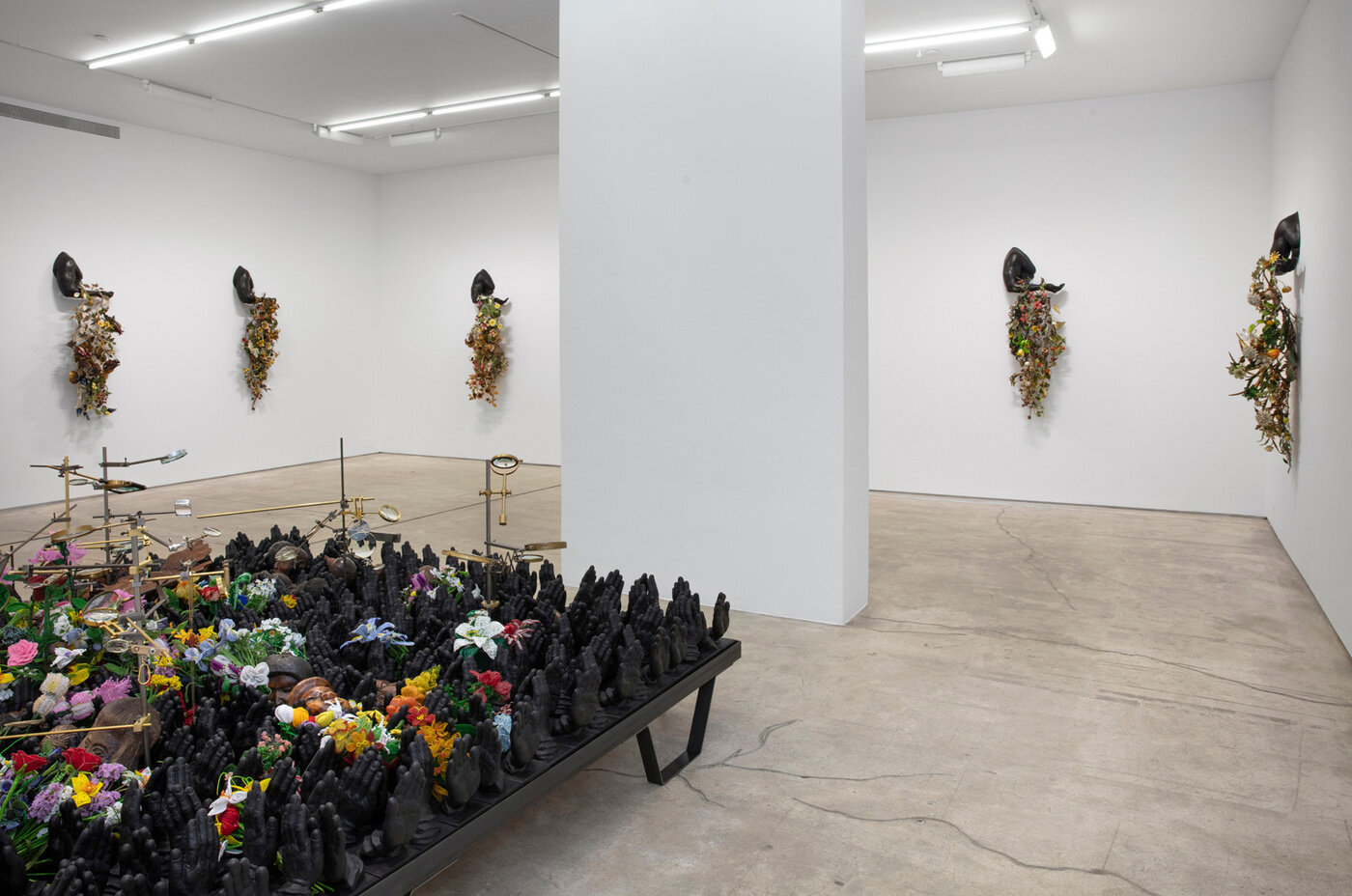 13/21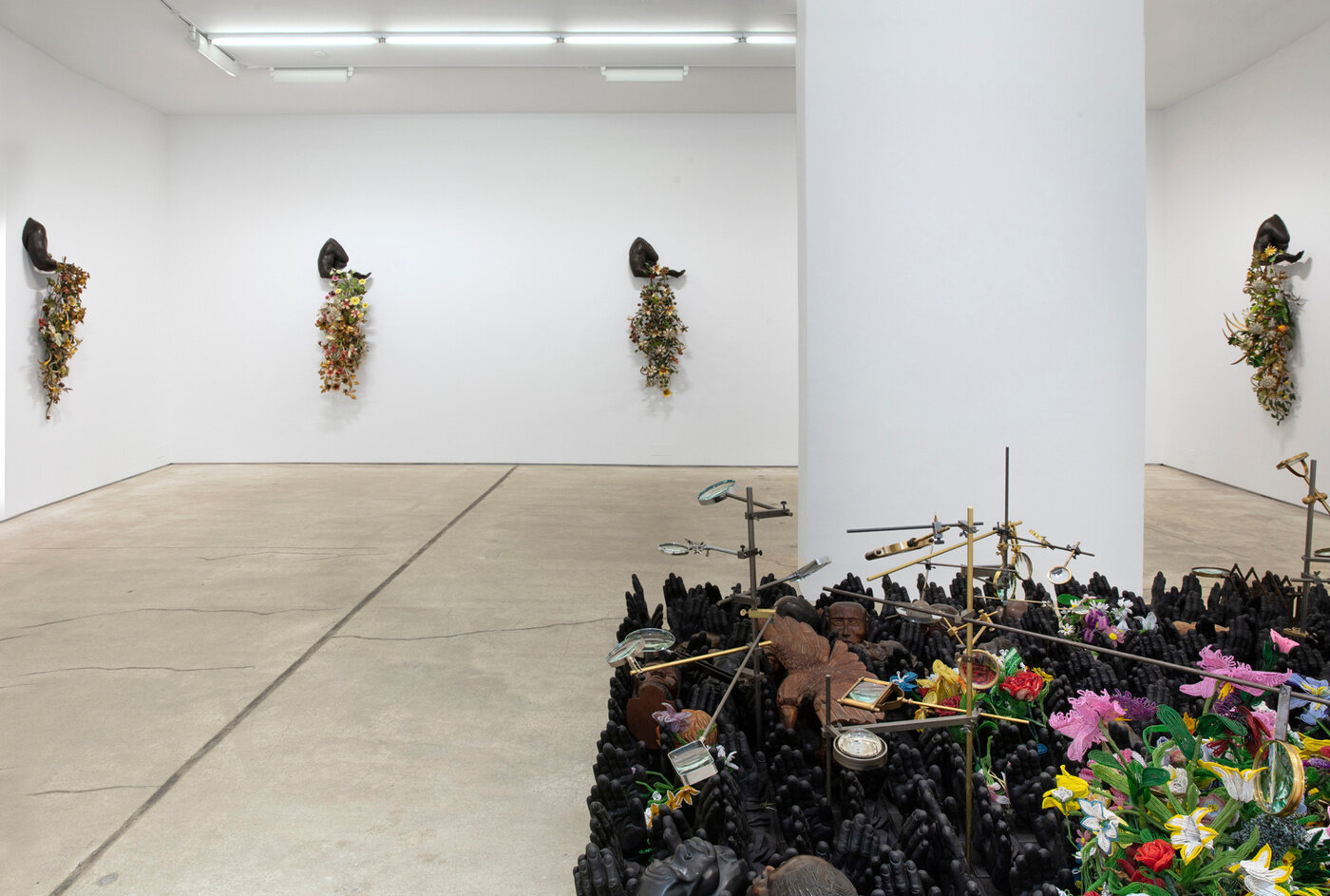 14/21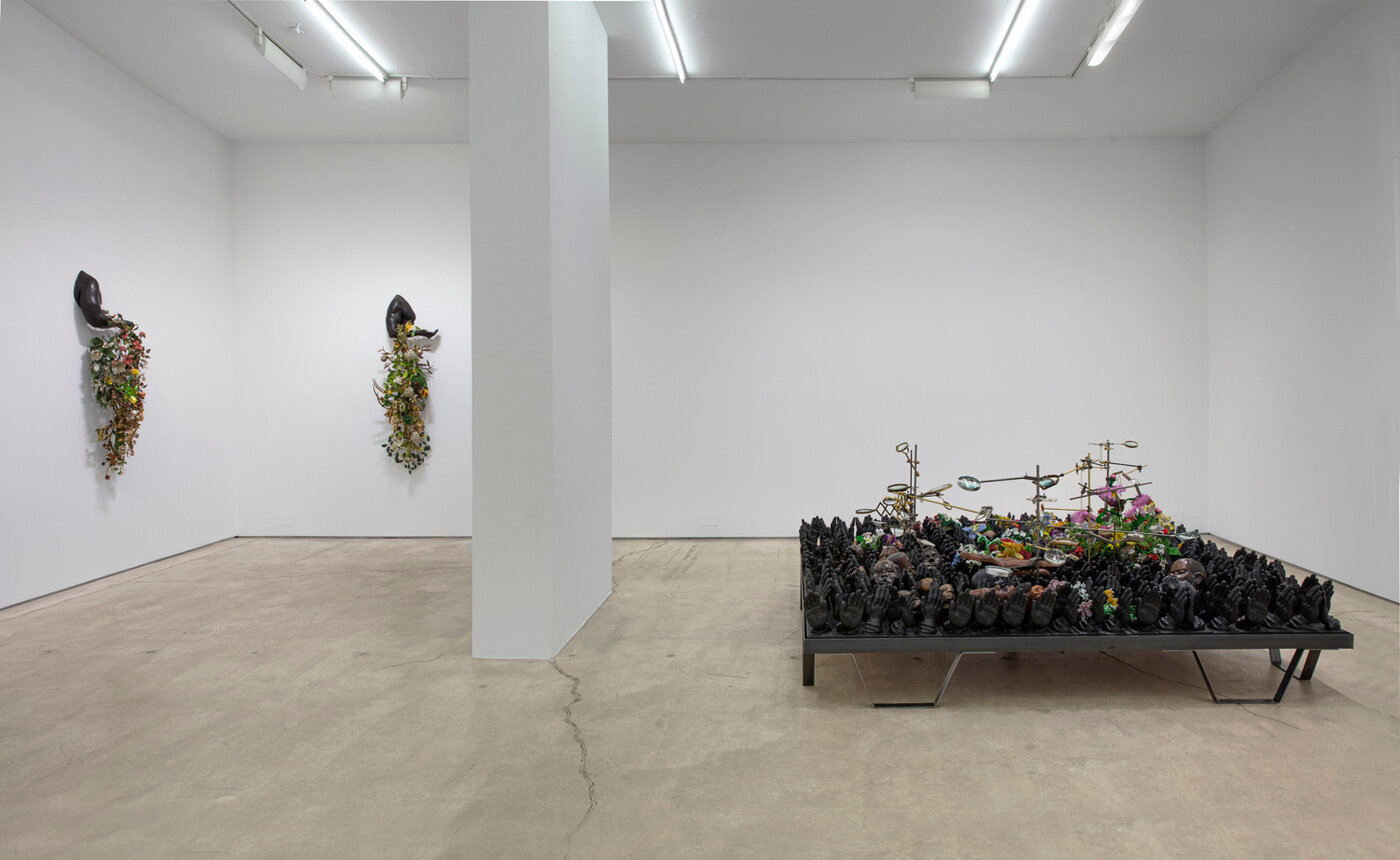 15/21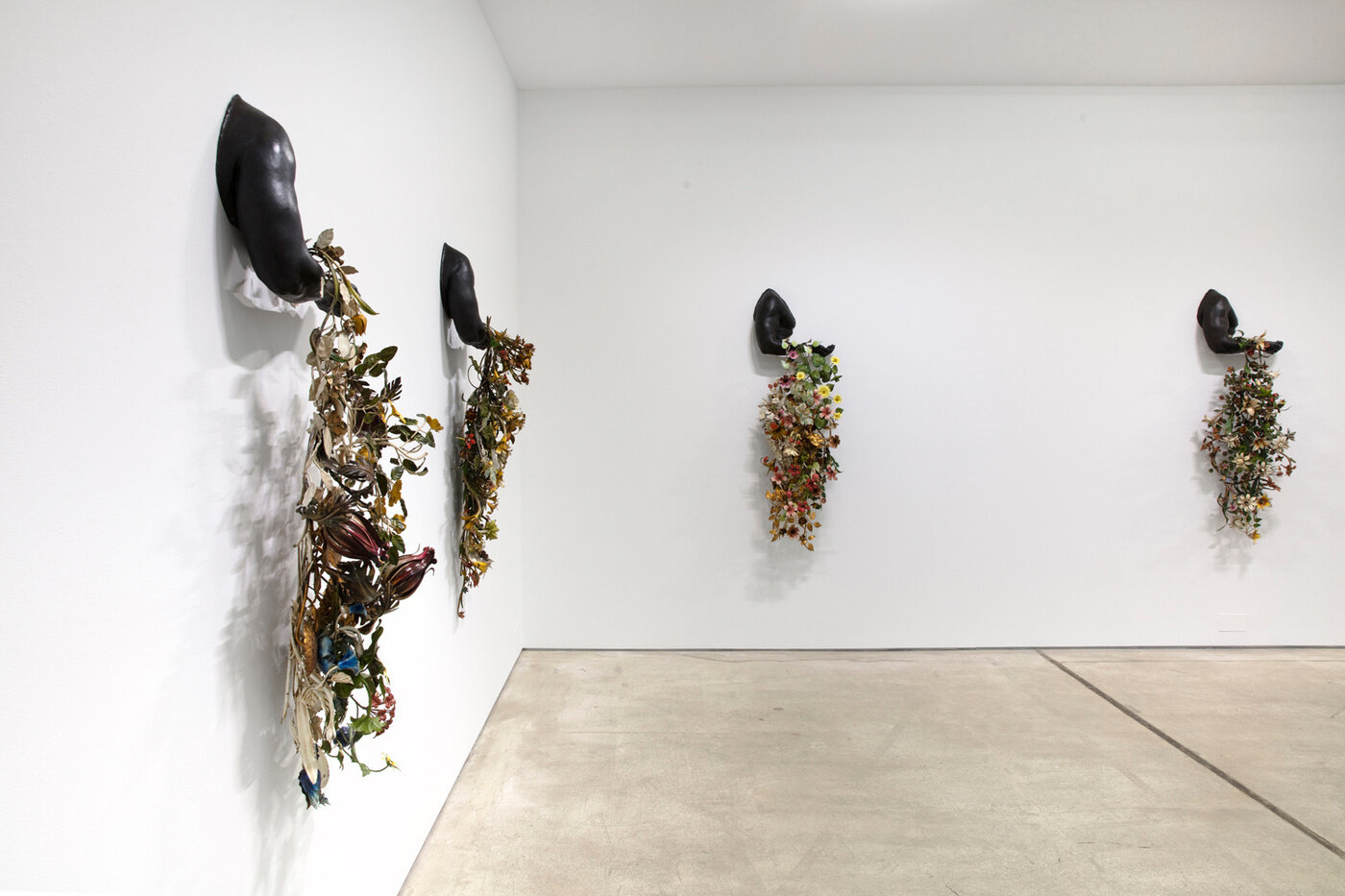 16/21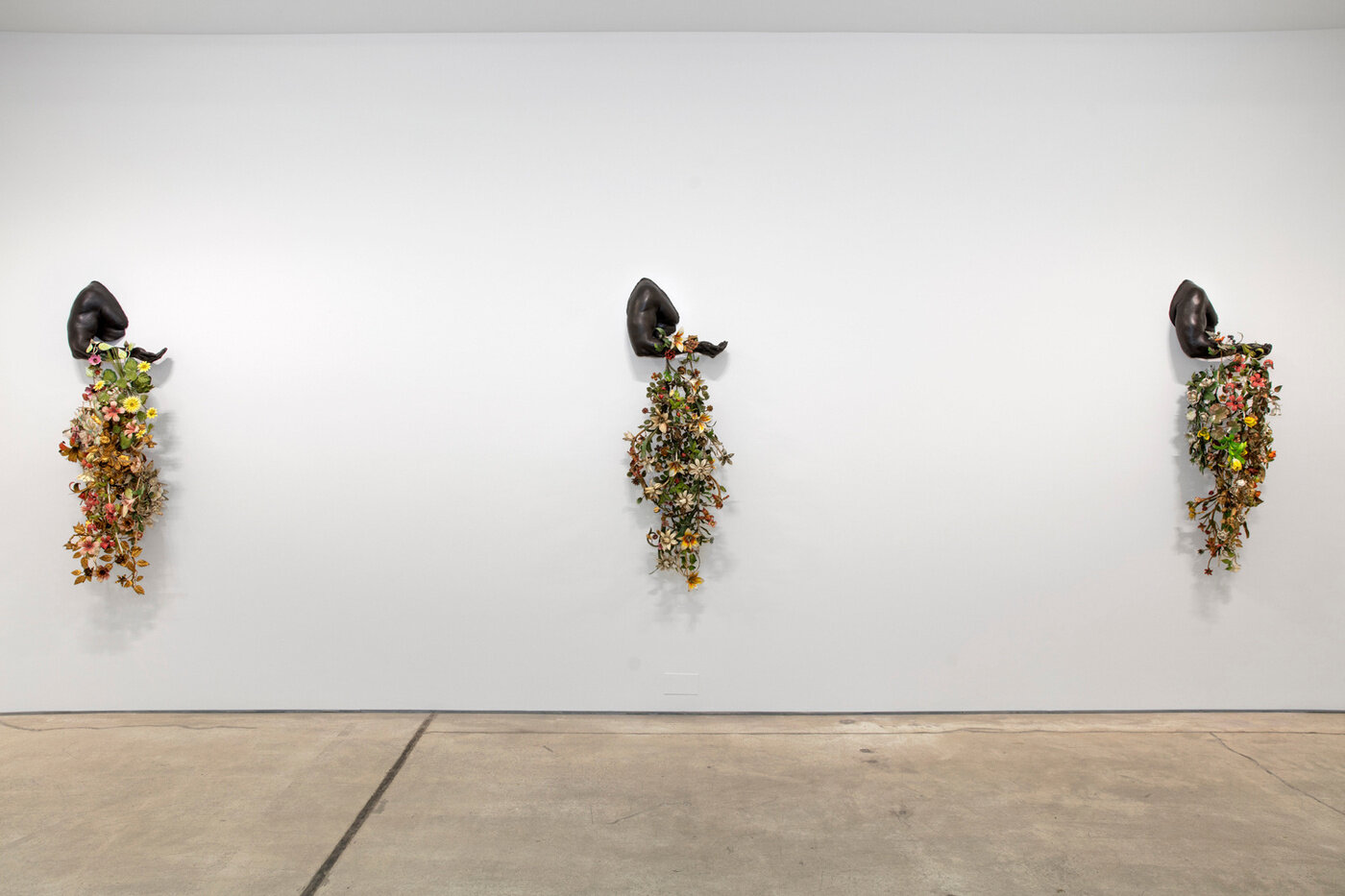 17/21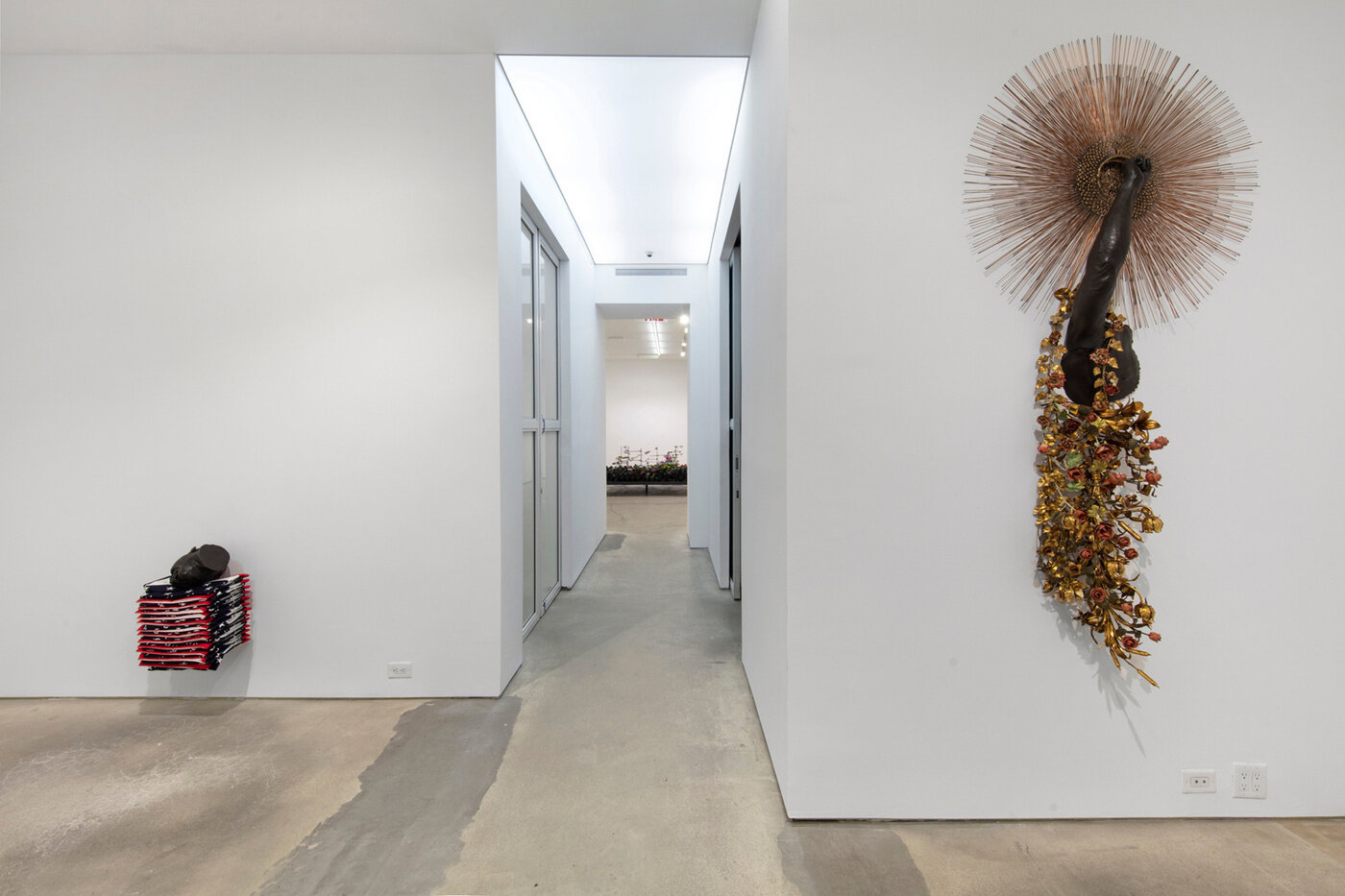 18/21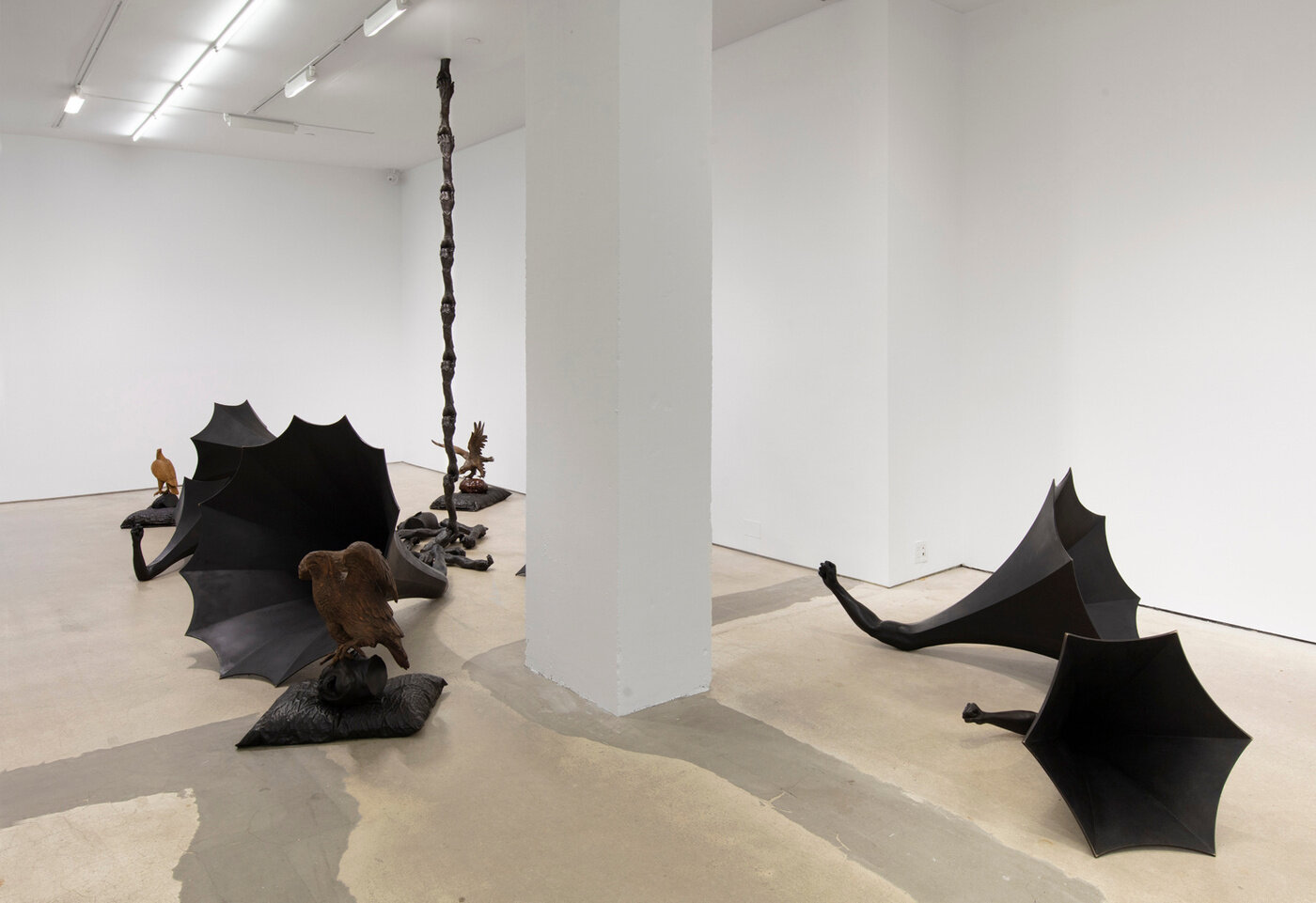 19/21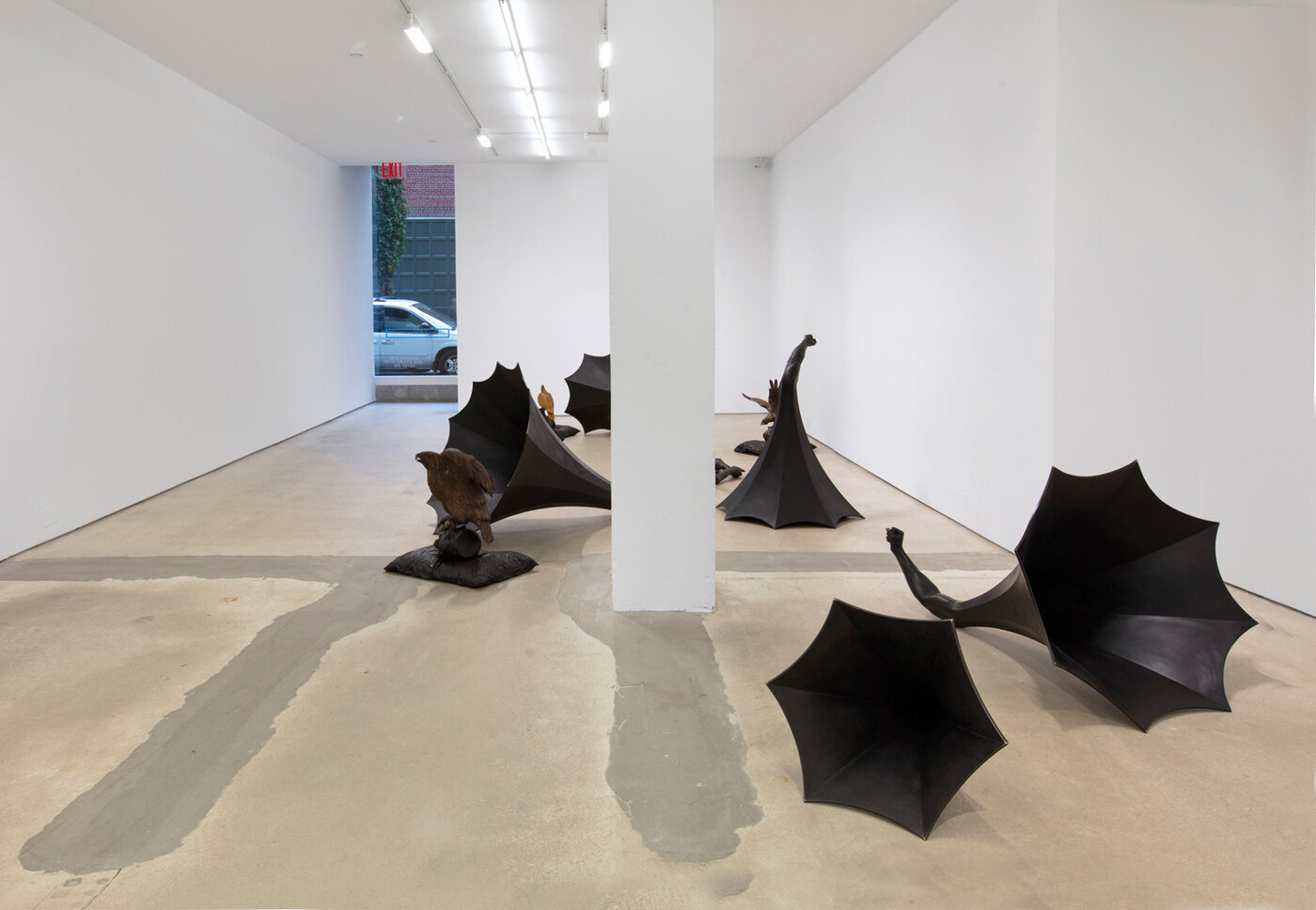 20/21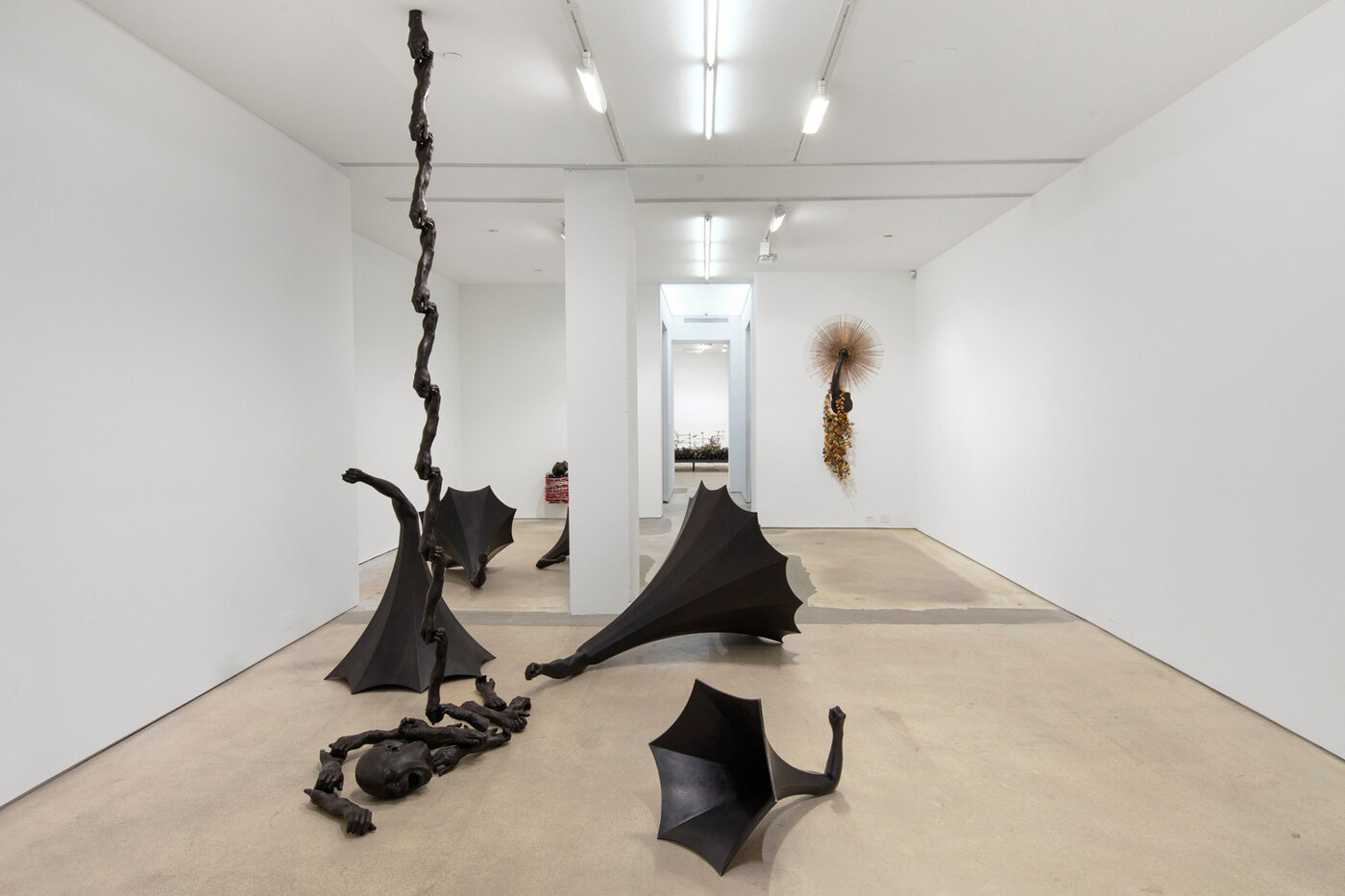 21/21
Dates
Nov 01 – Dec 22, 2018
Location
513 West 20th Street New York, NY 10011
Press Release
NICK CAVE
If A Tree Falls
November 1 – December 22, 2018
513 West 20th Street and 524 West 24th Street

Opening reception for the exhibition: Thursday, November 1st, from 6-8 PM at 513 West 20th Street and 524 West 24th Street.Jack Shainman Gallery is pleased to present If a Tree Falls, an exhibition of new work by Nick Cave, bookending the artist's spring presentations in New York. If Weather or Not (Jack Shainman Gallery, May 17 – June 23, 2018) was the visual manifestation of states of mind, and The Let Go (Park Avenue Armory, June 7 – July 1, 2018) an expression of states of being, If a Tree Falls explores a crucial underlying component of these personal and collective states – the state of the American nation.
Cave creates a space of memorial through combining found historical objects with a contemporary dialogue on gun violence and death inflicted both by and within the black community. Large-scale installations include towers of welded magnifying glasses penetrating a sea of blackened hands, while wooden busts are encased within clusters of furniture indicative of colonial class structures. Cave magnifies the individuals behind what so frequently is deemed "black on black" crime, forcing viewers to reconcile disinterest in resolution with the myopic vantage point often taken towards Black America. Conceptually reminiscent of Jeremy Bentham's Panopticon prison, Cave's sculptures make clear that our society's self-orientations serve a similar purpose of population control.
The figure remains central as Cave casts his own body in bronze, an extension of the performative work so critical to his oeuvre. A palpable pressure can be felt as weighted body parts press into stacks of delicate handkerchiefs, speaking to the dichotomy of anger and grief as a result of violence. Challenging "who is free" and "who is brave," American eagles perch atop the heads of black men, some caught in the midst of wrenching screams, only to be muted by the bronze cast pillows on which they lie. A suite of oversized bronze gramophones seamlessly grow from raised fists, luring us in with their unsettling silence and questioning how much power the citizens of this nation actually possess.
Cave reminds us, however, that while there may be despair, there remains space for hope and renewal. From these dismembered body parts stem delicate metal flowers, affirming the potential of new growth. Peace ribbons gently dangle from a series of outstretched finger tips, while in Unarmed (2018), a memorial wreath encircles a weaponless hand, raised and ready to shoot. A chain of linked bronze arms extends from ceiling to ground; it is up to us to decide – is this a downward gravitational heave, or do the figures pull one another upwards and out of the pile from which they have emerged? Cave encourages a profound and compassionate analysis of violence and its effects as the path towards an ultimate metamorphosis.
Punctuating Cave's New York presence, Drive-By Remix will be featured in Times Square Arts' Midnight Moment, where it will be projected across multiple of the Square's electronic billboards from 11:57pm to midnight for the month of December, 2018. Drive-By Remix is a customized remixing of Cave's film, Drive-By, produced in 2010 and originally presented across a massive Chicago corner storefront. Visible daily for a month after the sun went down, the piece takes its name from the way in which viewers engaged with the work as a drive-by experience. Drive-By features many of Cave's signature Soundsuits in motion, whether falling from the sky, bouncing on a pogo stick, or dancing in the streets. For its Times Square debut, the footage was reworked and color amplified to take advantage of this unique location as a cultural crossroads roads for America.
Cave has several important institutionalprojectsconcurrently on view, including Nick Cave: Feat, on view at the Orlando Museum of Art through December 30, 2018. Feat will tour multiple venues, open at the Akron Art Museum, Akron, OH from February 16 – June 2, 2019 and the Glenbow Museum of Art, Calgary, Canada, June 29 – September 22, 2019. Nick Cave, a solo presentation of work, will open at the Springfield Art Museum, Springfield, MO in spring 2019. Cave was recently the subject of Until, a major solo exhibition of new work at Mass MoCA, North Adams, MA in 2016-17, which will travel to Carriageworks, Sydney, Australia, November 23, 2018 – March 3, 2019, then to Crystal Bridges Museum of American Art, Bentonville, AR in 2019.
Cave's work is part of many public collections, including the Brooklyn Museum, New York; Crystal Bridges Museum of American Art, Bentonville, AR; the High Museum of Art, Atlanta, GA; the Hirshhorn Museum and Sculpture Garden, Washington, D.C.; the Museum of Modern Art, New York; the Museum of Fine Arts, Boston; the Museum of Fine Arts, Houston; the Museum of Contemporary Art, Chicago; the National Gallery of Canada, Ottawa; the National Gallery of Victoria, Australia; the San Francisco Museum of Modern Art, CA; and the Trapholt Museum, Kolding, Denmark, among others.
Upcoming exhibitions at Jack Shainman Gallery include the group exhibition, Parking on Pavement, at The School from November 17, 2018 – March 2, 2019, and Lynette Yiadom-Boakye at 513 West 20th Street and 524 West 24th Street, opening Thursday, January 10, 2019.
Gallery hours are Tuesday through Saturday from 10 am to 6 pm.For press inquiries please contact Katherine Wisniewski, SUTTON, katherine@suttonpr.com, +1 212 202 3402. For other inquiries please contact the gallery at info@jackshainman.com.