Cabin Fever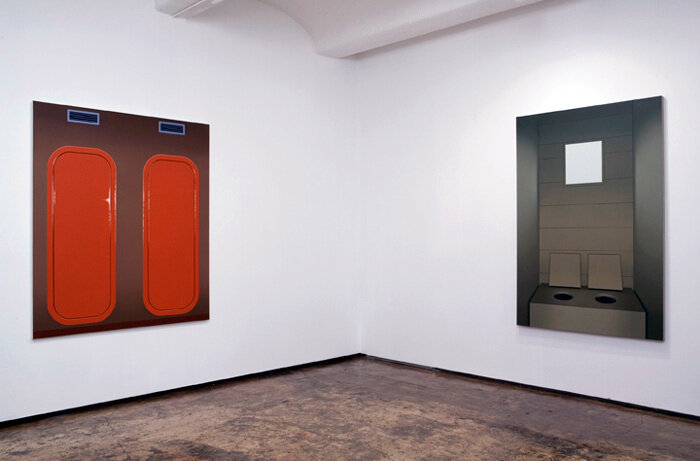 1/2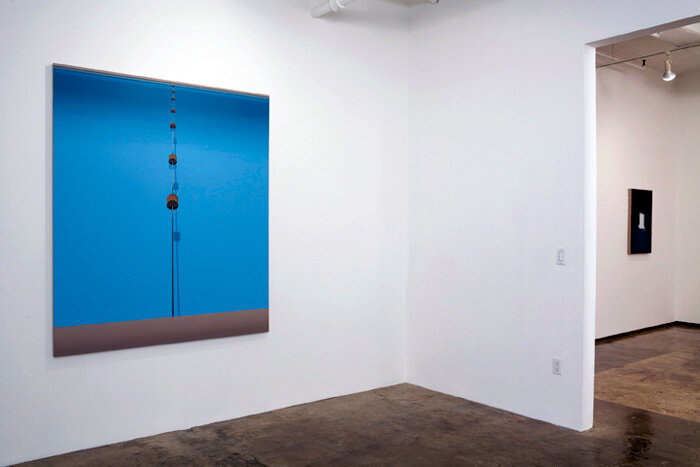 2/2
Dates
Oct 11 – Nov 10, 2007
Location
513 West 20th Street New York, NY 10011
Press Release
PIERRE DORION
Cabin Fever
October 11–November 10, 2007
Opening reception, Thursday, October 18, 6–8 PM
Jack Shainman Gallery is pleased to present Cabin Fever, an exhibition of new works by Pierre Dorion. These paintings and works on paper straddle the line between representation and abstraction.Depicting banal places or objects like an outhouse, toilet doors, or a necktie floating in thin air, Dorion strips away any details of the particular places from whence they come.What results are representative yet minimal paintings that, like the title of the exhibition, allude to a particular space without naming it. The title also refers to a state of claustrophobia and is a metaphor for Dorion's artistic process.Dorion bases his paintings on photographs taken on his travels; thus it becomes essential for him to break out of the enclosed space of the studio to get out into the world to gather material for the production of his works.Once back in the studio Dorion carefully selects the images he will use to make his paintings.Focusing on one specific figurative element, he treats the surfaces of his pieces as monochromatic grounds upon which float a gradation of light that is at once expressionistic and sublime.Dorion's use of light, combined with an absence of details, adds a stillness and uncanniness to the paintings that again brings to mind the term "cabin fever".His palate is sparse and consists of gradations of gray and tan with the occasional splash of orange or candy apple red.
The "cabin" is literally represented in two paintings in the exhibition, "Purple Shack" and "Latrines".In "Purple Shack" it floats in the landscape like a minimalist enigma; a sculpture or an installation. The environment of "Latrines" has two opposing focal points, the holes of the seats that recede into darkness and the openings of the white windows that project a shimmering light onto the back wall.
Ultimately Dorion's paintings offer distilled images of reality that are rendered through a condensed sense of emotion. They express the presence of absence while entertaining an ongoing dialogue with the act of painting, the history of the medium, and its relationship to other mediums including photography and installation.
Pierre Dorion lives and works in Montreal, Quebec.Solo exhibitions of his work have been held at the Centre International d'art Contemporain, Montreal, the Southern Alberta Art Gallery, the Art Gallery of York University and Galerie René Blouin, Montreal.
For further information or press photography please contact the gallery at info@jackshainman.com.