Branded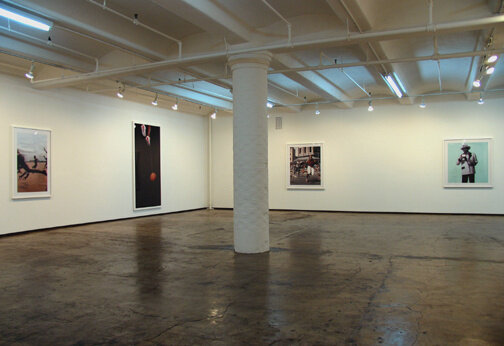 1/10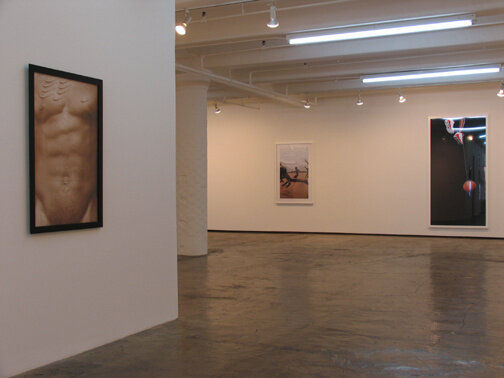 2/10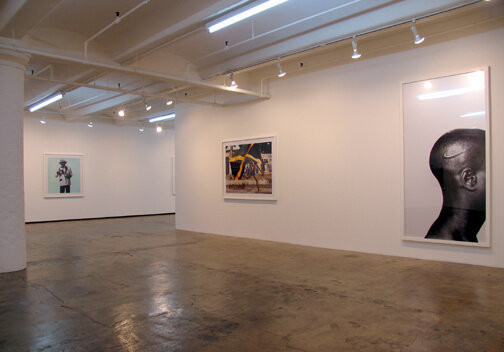 3/10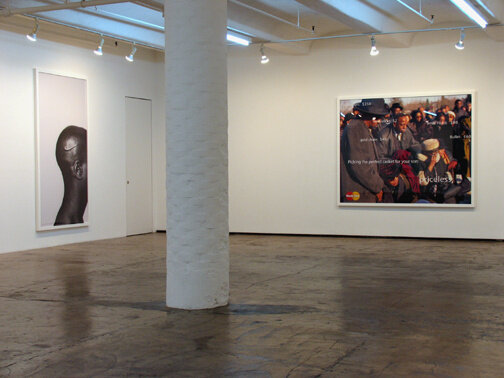 4/10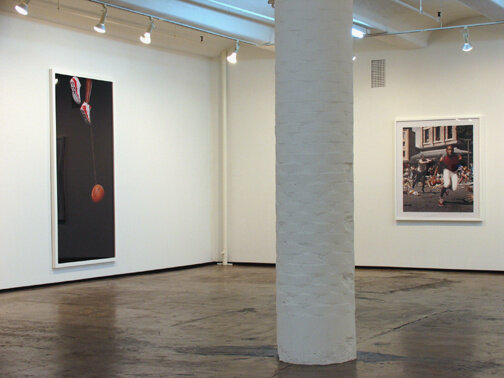 5/10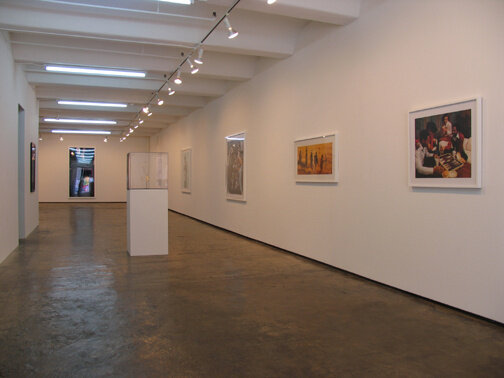 6/10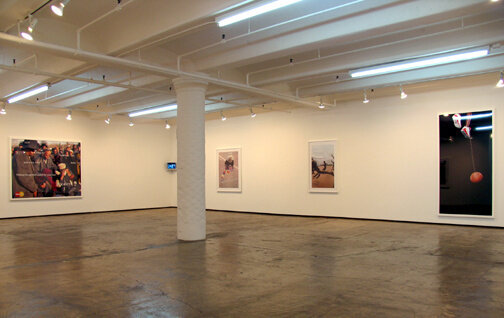 7/10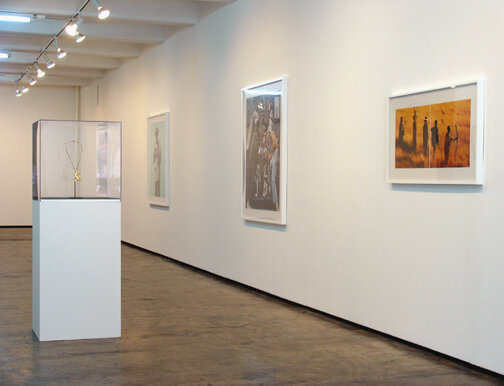 8/10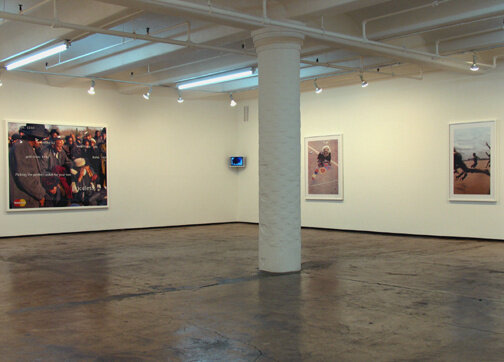 9/10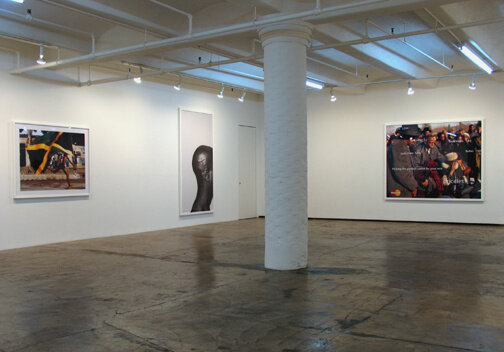 10/10
Dates
Mar 16 – Apr 15, 2006
Location
513 West 20th Street New York, NY 10011
Press Release
HANK WILLIS THOMAS
B®ANDED
March 16 – April 15, 2006
Opening Reception: Thursday, March 16, 2006, 6-8pm
The Jack Shainman Gallery is proud to present a solo exhibition by Hank Willis Thomas, consisting of photographs from two significant bodies of recent work: his "Branded" series, and "Unbranded: Reflections in Black by Corporate America."
"Thomas' images explore the tenuous relationship between history, the body, race, class and commercial markets, examining the ways in which each of these aspects comes to bear on the carefully and intentionally developed products, logos and corresponding ad campaigns.The images establish the direct and critical relationship between consumers' ideas and desires and the historical and current realities outside this commercial environment." – Isolde Brielmaier
Willis Thomas works with photographic materials, usually altering them through digital processes such as inserting or hiding elements that change the reading of the image.Willis Thomas is interested in the subject of perception of identity, both internal and external, as it is manipulated in photography and media.Similarly, his work reflects on the symbols of commodity culture and the impact of violence in African American communities.
Willis Thomas gained wide recognition with his series "Branded", a group of images where he digitally added a scarred Nike logo on different parts of the body of a black model, such as the chest and head.Willis Thomas' works, using the branding metaphor with its uneasy historic associations with African-American history, speak about the extent to which commercial branding is geared to racial groups and eventually seeks to ingrain in the identity of a consumerist society.
In his new series, "Unbranded: Reflections in Black by Corporate America," Willis Thomas utilizes print advertisements from 1969 to the present, removing the entirety of the original texts and logos, and only presenting the figures and characters in the ad.The scenarios, which are at times intriguing, awkward, and absurd, reveal the visual language strategies of the advertisers, as well as the cultural stereotypes upon which they are rooted. By presenting these works, Willis Thomas incites the viewer to reflect on how advertising constructs and reinforces stereotypes about African American life, and how the public willingly accepts these images.
Willis Thomas has shown work nationally at venues such as The African American Museum in Philadelphia, the Smithsonian Institution and the Wadsworth Atheneum. His work was recently included in Bay Area Now 4 at Yerba Buena Center for the Arts, Frequency at The Studio Museum in Harlem and has been chosen for the 2006 California Biennial at The Orange County Museum of Art.His photographs have been published in numerous books and publications including: Reflections in Black: A History of African American Photographers (W.W. Norton 2000), 25 under 25: American Photographers (Power House Books 2003) and Black: A celebration of a Culture (Hylas Publishing 2004).
Gallery hours are Tuesday – Saturday from 10 am to 6 pm. For additional information and photographic material please contact the gallery at info@jackshainman.com.