Barkley L. Hendricks: Myself When I Am Real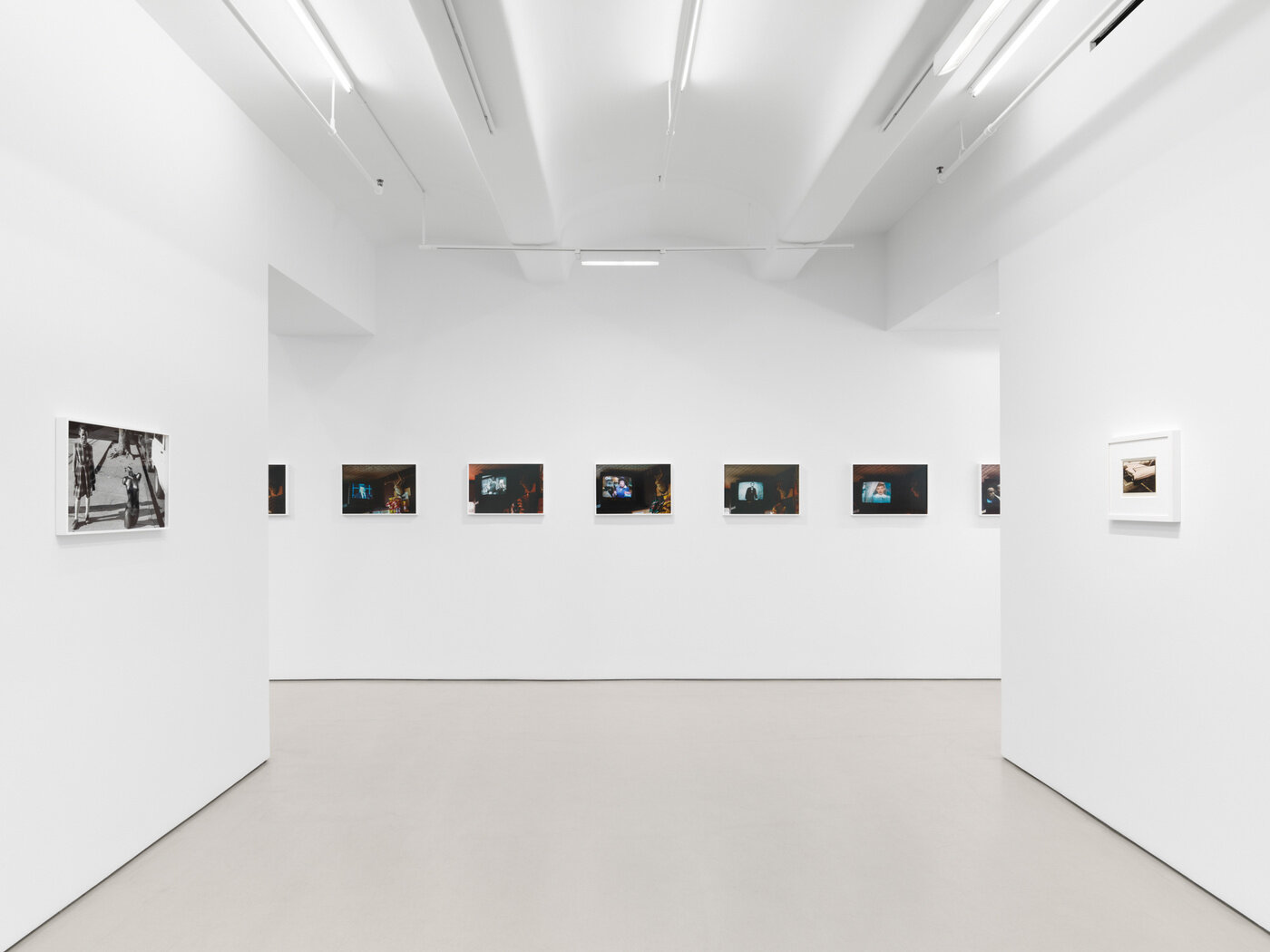 1/7

2/7

3/7

4/7

5/7

6/7

7/7
Dates
Apr 13 – Jun 17, 2023
Location
513 West 20th Street New York, NY 10011
Press Release
Barkley L. Hendricks
Myself When I Am Real
April 13 – June 17, 2023
513 W 20th Street, New York, NY
PRESS
The New York Times Style Magazine
Jack Shainman Gallery is pleased to present Myself When I Am Real, an exhibition featuring renowned artist Barkley L. Hendricks' photographic work. The exhibition includes both vintage prints and works produced from the artist's archive, which the Estate has been cataloging since his passing, and most of which have never been seen publicly. Presented together, these works illustrate the singular way Hendricks perceived the world.
Taking inspiration from Walker Evans, one of his mentors at Yale, Hendricks documented his America, rarely going out in public without a camera around his neck. Through his lens, Hendricks captured his immediate environment, framing moments of humor, beauty, and individual style in often playful compositions. Demonstrating his distinct visual sensibility, the work also shows a deep interest in the creative potential of the medium.
In several of the works in this show, Hendricks uses reflections, cropping, and oblique perspectives to interrupt our surface understanding of what we are seeing, and in doing so, examine our modes of representation. In three photographs, Hendricks pictures himself and a woman in his bedroom mirror framed within a red space filled with books and personal artifacts, evocative of Matisse's The Red Studio. In others, he captures images in security mirrors, hubcaps, and car windows, further experimenting with pictorial space. In one self-portrait, the camera lens itself shows a second reflection of the artist creating his image. With direct allusions and nods to artists such as Vermeer and Velázquez, Hendricks' fresh take on visual and conceptual perception cements his place as a modern master of composition and medium.
A series of television screens, another recurring theme that fascinated Hendricks throughout his practice, documents vignettes of popular culture, news, and public figures such as Anita Hill and Ronald Reagan. The images serve as a record of the American media landscape and Hendricks' own surroundings; a large number were taken at the Dutch Tavern, a local establishment in New London, Connecticut, over the years. Covering a broad range of subject matter, the series demonstrates Hendricks' keen eye for American life during the birth of media oversaturation and the shape of visual culture in its wake.
Though recognized for his profound contributions to painting and portraiture, Hendricks produced an expansive oeuvre that speaks to the complexity and depth of his artistry. As seen throughout this exhibition, Hendricks' photography, vast and varied, offers a unique view into his way of seeing and processing the world — in this work, his presence is undeniable.
Barkley L. Hendricks (b. Philadelphia, PA, 1945; d. New Haven, CT, 2017) was an American artist who lived and worked in New London, Connecticut, for most of his lifetime. He attended the Pennsylvania Academy of the Fine Arts and earned both his BFA and MFA from Yale University in 1972. Hendricks' work has been prominently shown in significant exhibitions such as Soul of a Nation: Art in the Age of Black Power, presented at the Tate Modern, London, UK (2017); Crystal Bridges Museum of Art, Bentonville, AR (2018); Brooklyn Museum of Art, NY (2019); The Broad, Los Angeles, CA (2019); and the Museum of Fine Arts, Houston, TX (2020). Birth of the Cool, a major solo exhibition, was organized by Trevor Schoonmaker at the Nasher Museum of Art at Duke University, Durham, NC and traveled to four subsequent institutions (2008-2010).
Upcoming exhibitions include Barkley L. Hendricks: Portraits at the Frick, a dedicated presentation at The Frick Collection in New York, on view September 21, 2023 – January 7, 2024, and Barkley L. Hendricks in New London at the Lyman Allyn Art Museum in New London, CT, May 27 – September 3, 2023. My Mechanical Sketchbook - Barkley L. Hendricks & Photography was recently on view at the Rose Art Museum in Waltham, MA, February 10 - July 24, 2022. A comprehensive monograph of Hendricks' work titled Barkley L. Hendricks: Solid! will be published in partnership with Skira Editore in the coming months, edited by Zoé Whitley with contributing writers Richard J. Powell, John Jennings, Duro Olowu, Susan Thompson, and Trevor Schoonmaker in conversation with Susan Hendricks.
Barkley L. Hendricks is included in numerous public collections within the United States and abroad, including the Museum of Modern Art, New York; Whitney Museum of American Art, New York; National Gallery of Art, Washington, D.C; Tate Modern, London, UK; The Studio Museum in Harlem, New York; Philadelphia Museum of Art, PA; Nasher Museum of Art at Duke University, Durham, NC; and Harvard Art Museums, Cambridge, MA.
Gallery hours are Tuesday to Saturday from 10am to 6pm. For press inquiries please contact Hannah Gottlieb-Graham, hannah@almacommunications.co (217-369-8183). For other inquiries please contact the gallery at info@jackshainman.com.