And Question Bridge: Black Males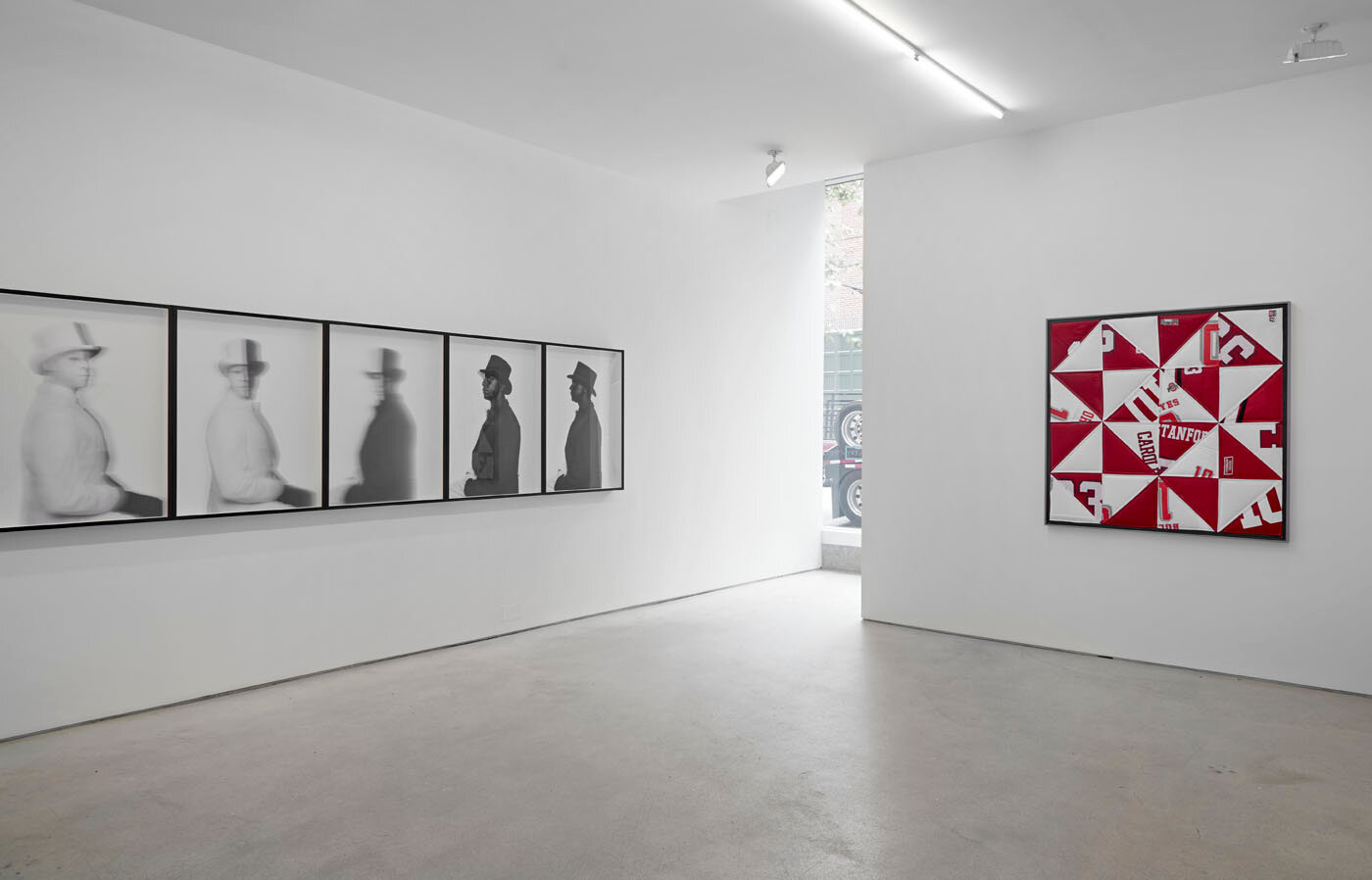 1/9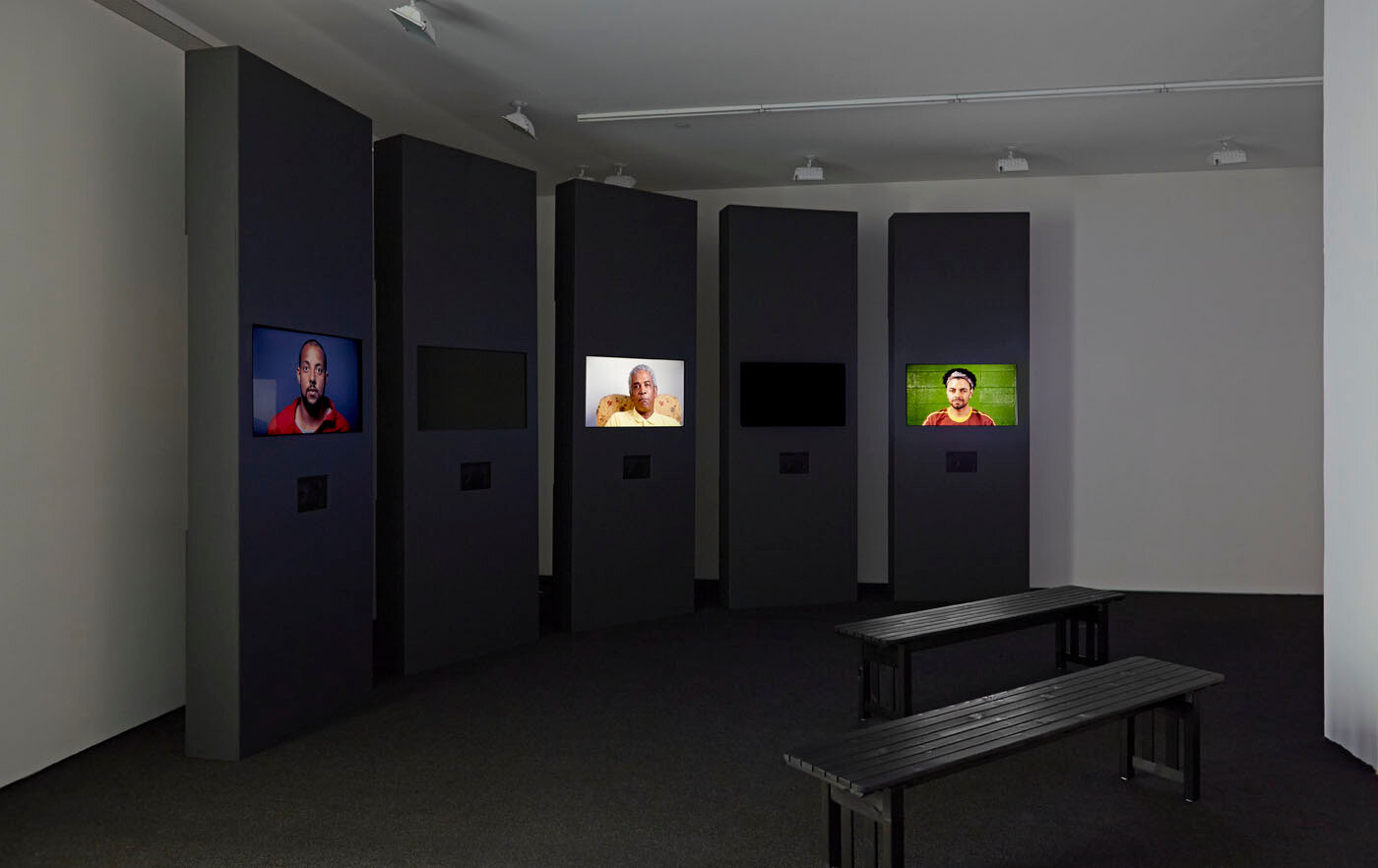 2/9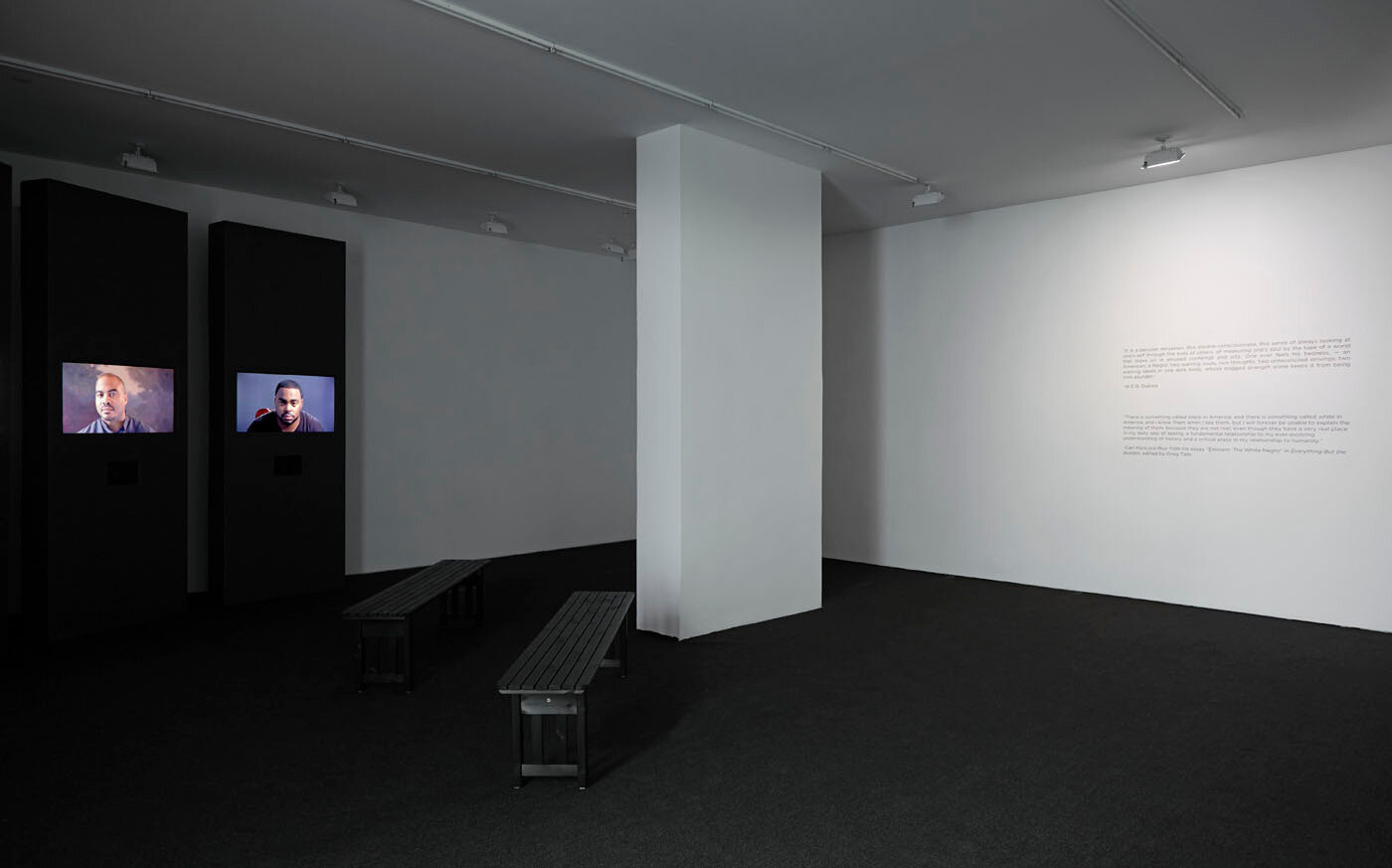 3/9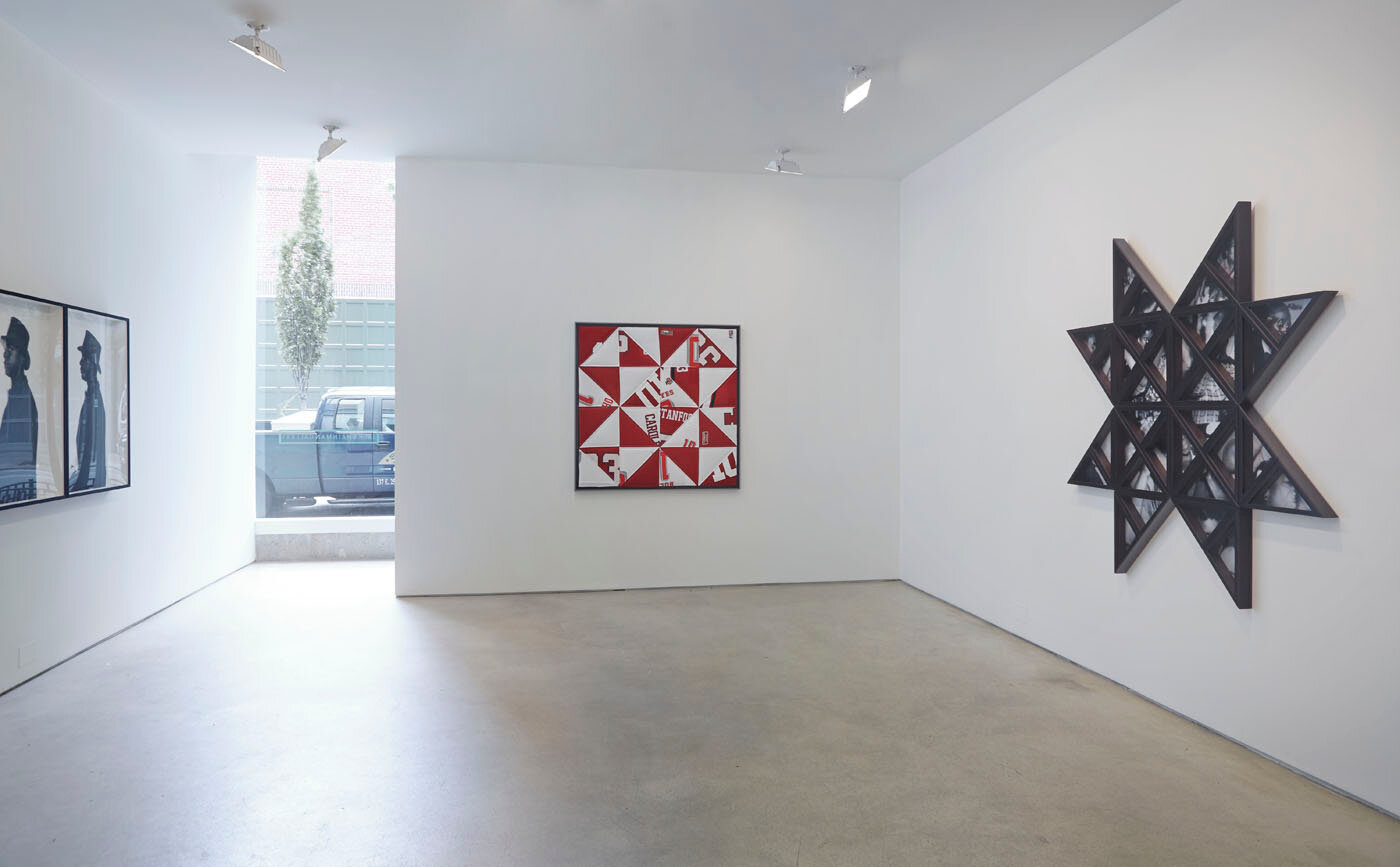 4/9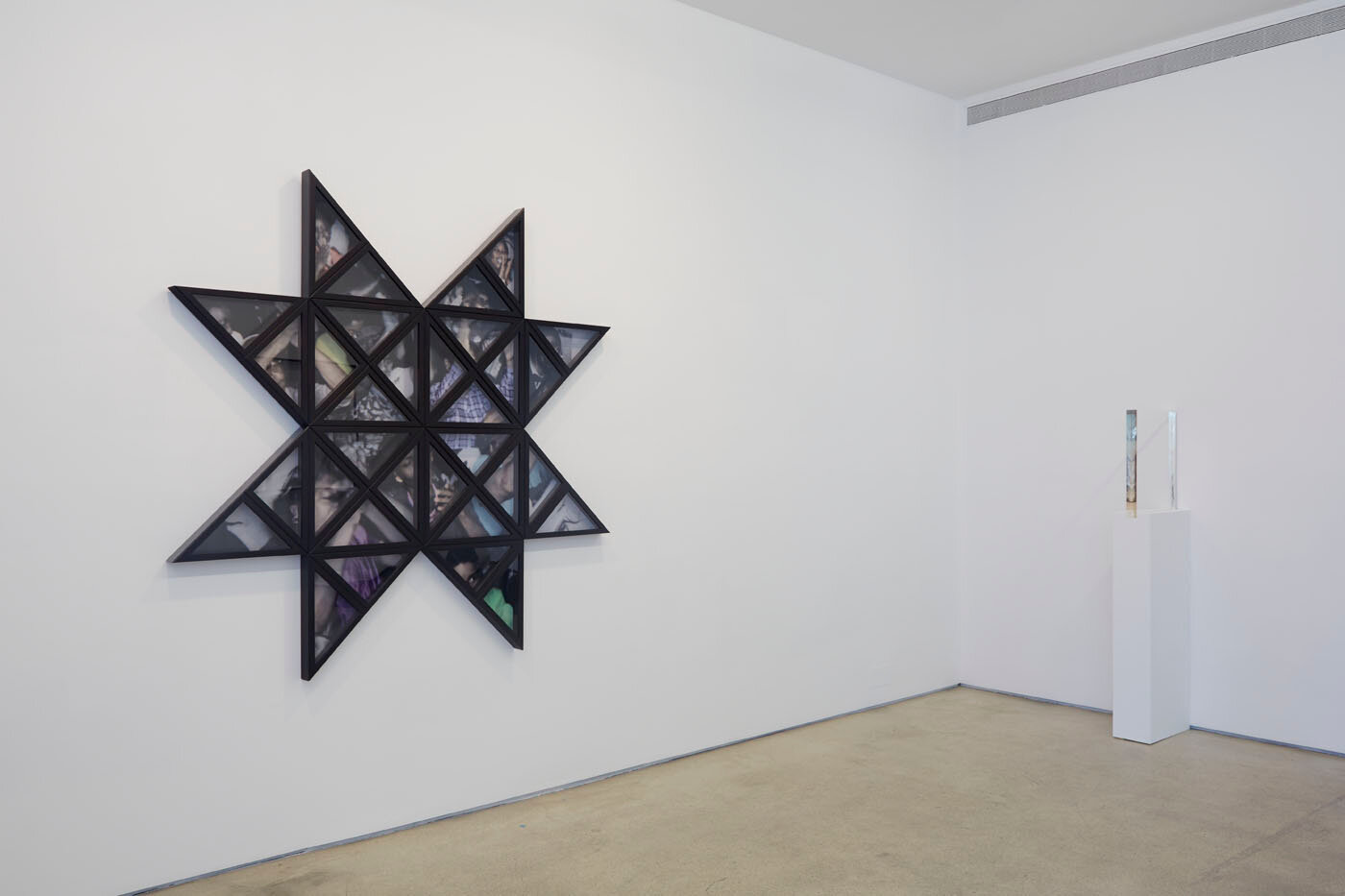 5/9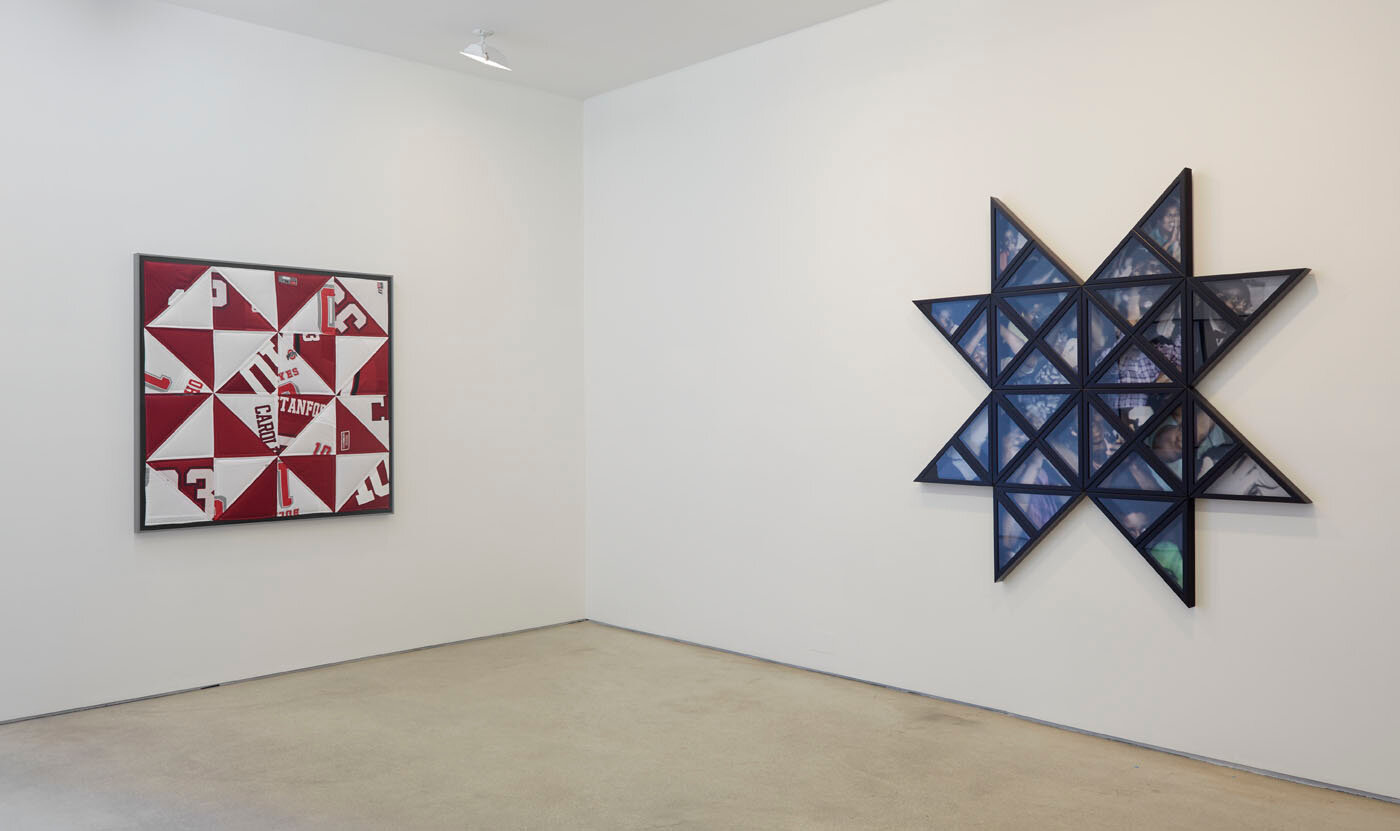 6/9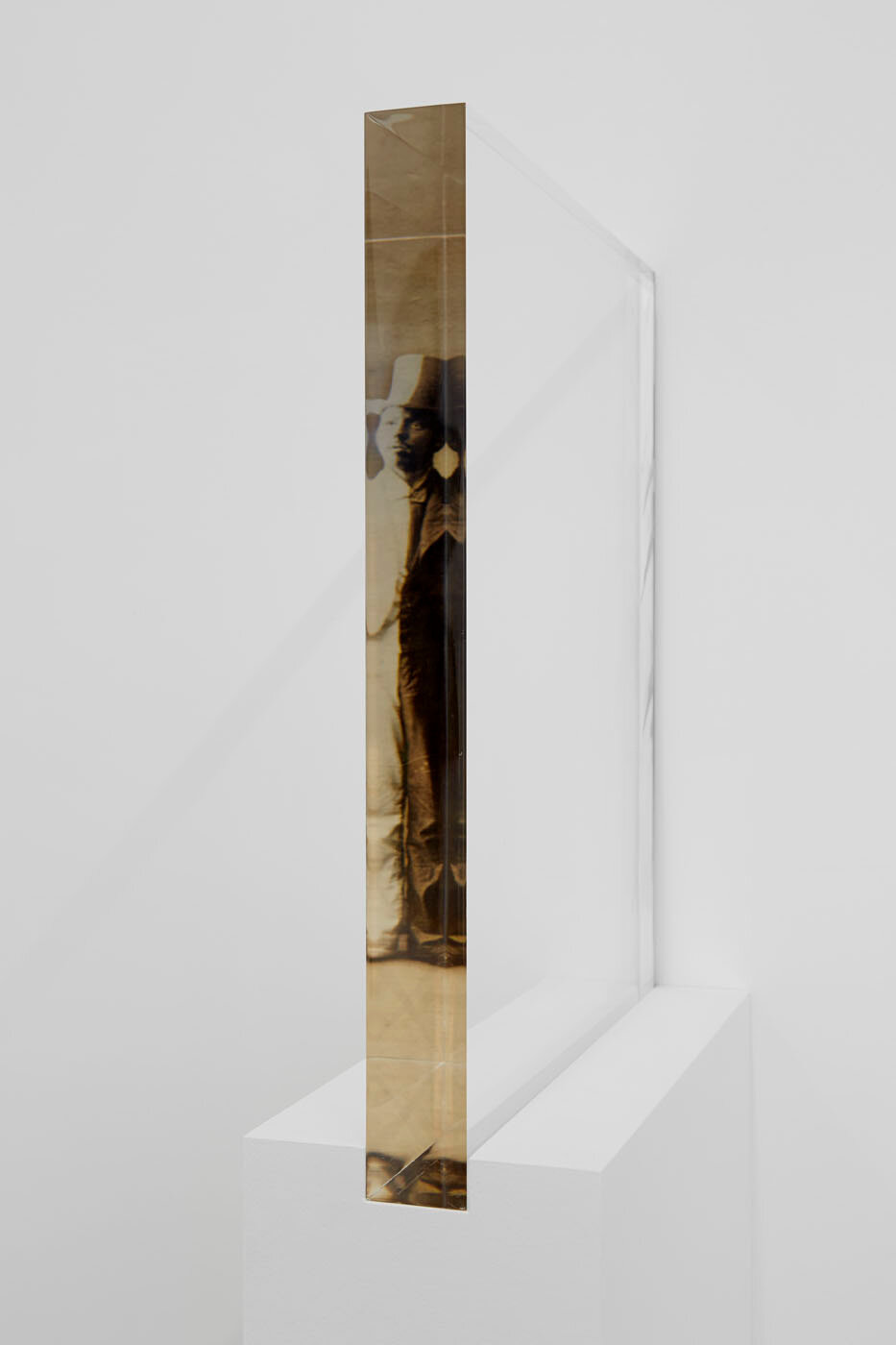 7/9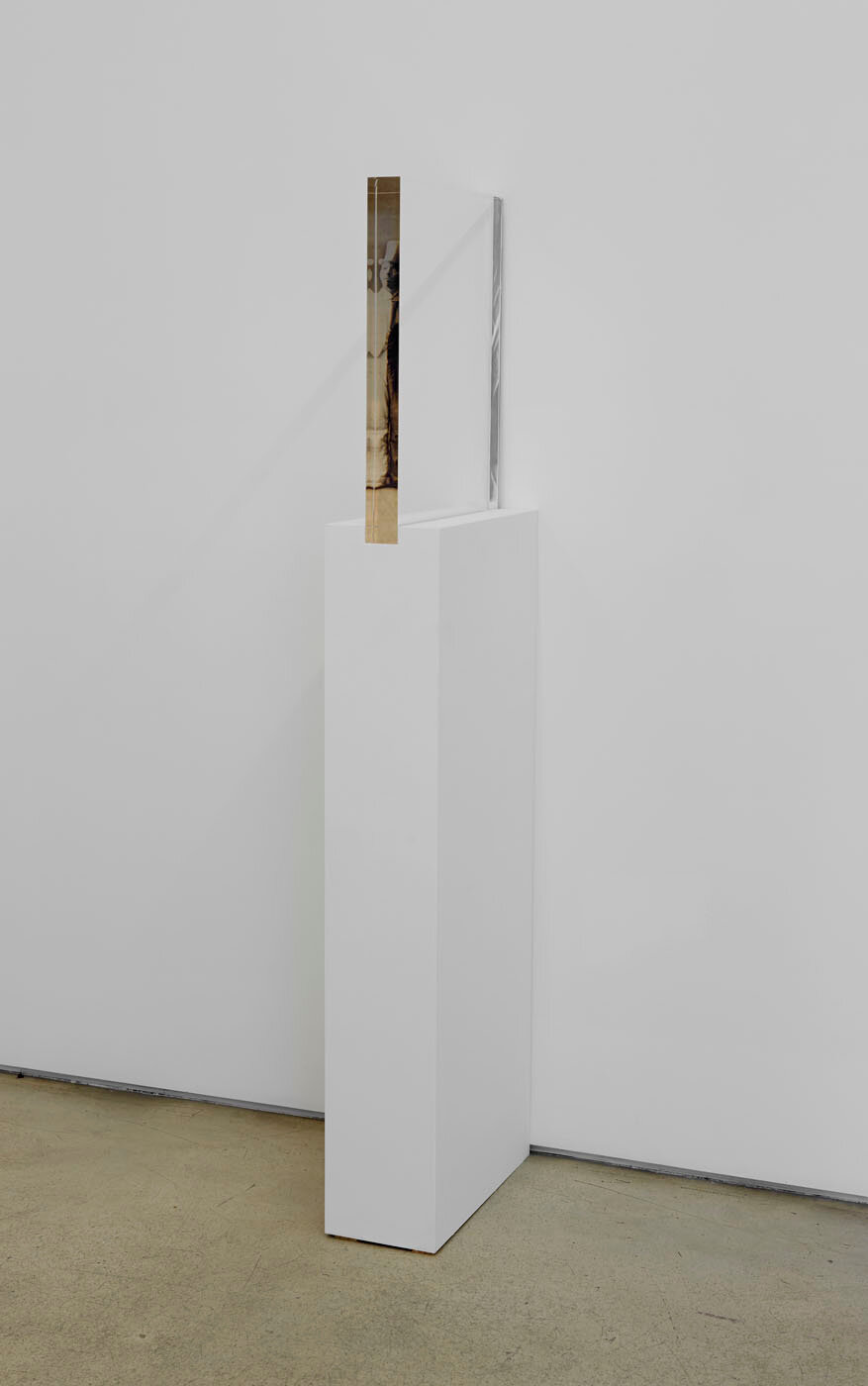 8/9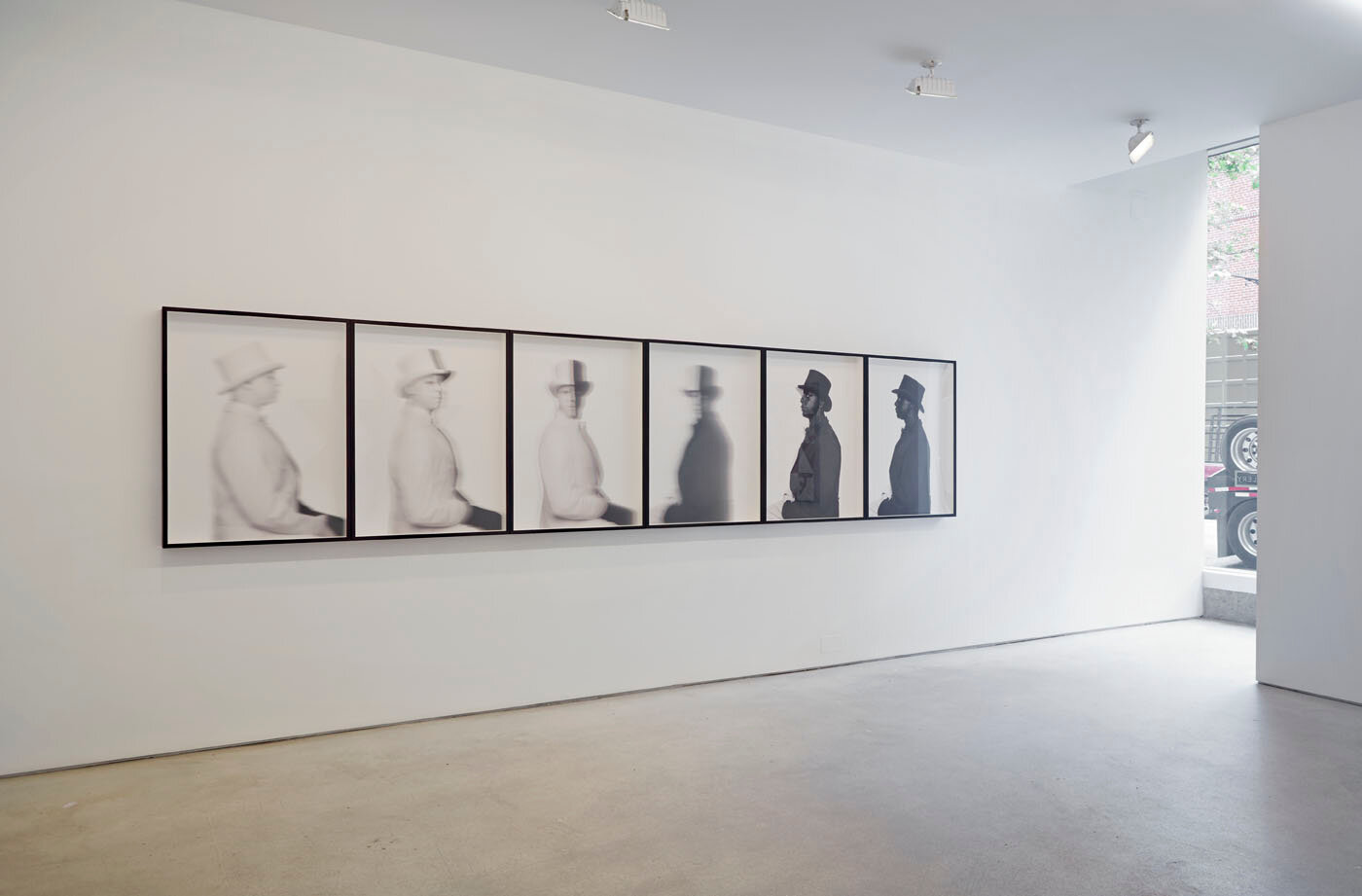 9/9
Dates
Jul 11 – Aug 23, 2013
Location
513 West 20th Street New York, NY 10011
Press Release
HANK WILLIS THOMAS
Selected Works
 
A collaboration with Hank Willis Thomas, Chris Johnson, Bayeté Ross Smith and Kamal Sinclair
July 11th – August 23rd, 2013
Opening reception for the exhibition: Thursday, July 11th, from 6 – 9 PM at 524 West 24th Street.
Jack Shainman Gallery is pleased to announce the collaborative project Question Bridge: Black Males and a selection of works by Hank Willis Thomas that will include Zero Hour from the Wayfarer series and new sculptural pieces that employ photographs, clothing, wood and plexiglass to explore complex narratives about race, history and visual culture.Question Bridge: Black Males is a project that explores critical and challenging issues within the African American male community by instigating a transmedia conversation among black men from a range of geographic,economic,generational, educational and social strata. The innovative video installation begins a dialogue that is continued through special community events across the country, a curriculum offered to high schools, a website and social media engagement. Question Bridge aims to provide a forum for necessary, honest expression and healing dialogue on themes that divide, unite and puzzle Black males today in the United States. Questions and separately filmed answers are then interwoven to create a stream-of-consciousness "megalogue" around issues such as family, love, interracial relationships, community, education, violence and the past and future of Black men in American society. From these exchanges emerge surprising insights and new possibilities for witnessing our common humanity.Question Bridge: Black Males is a portal to an inner realm of Black male consciousness. This five-channel video installation presents an intimate exchange between over 150 Black men from 12 different cities in America. These diverse, everyday individuals ask and answer questions that are political, humorous, painful and poignant. The installation is designed to invite visitors into a space where they can experience an intimate exchange between the subjects of the project. Question Bridge creates a platform for participants to represent and redefine black male identity in America.Question Bridge: Black Males was created by Chris Johnson, Hank Willis Thomas, Bayeté Ross Smith and Kamal Sinclair. The Executive Producers are Delroy Lindo, Deborah Willis and Jesse Williams. It is a fiscally sponsored project of the Bay Area Video Coalition (a 501c3 not-for-profit organization) and supported in part by a grant from the Open Society Institute: Campaign for Black Male Achievement, The California Endowment, The Tribeca Film Institute, The LEF Foundation, The Center for Cultural Innovation and the California College of the Arts. The project was supported by the Sundance Institute's New Frontier Story Lab.
Hank Willis Thomas lives and works in New York City. He has exhibited extensively throughout the United States and internationally. The Cleveland Museum of Art will open a solo show on the 20th of October, 2013 which will run through the 9th of March, 2014. The exhibition will be on view simultaneously in the museum's photography gallery as well as in its new auxiliary space, the Transformer Station, from December 14th, 2013 to March 8th, 2014.
Recent solo and group exhibitions include Hank Willis Thomas, The Art Museum at the University of Kentucky, Kentucky, 2013; Hank Willis Thomas: Believe It, SCAD Galleries, La Galerie Pfriem, Lacoste, 2012 which traveled to Pinnacle Gallery, Georgia and Trois Gallery, SCAD Atlanta, Georgia; Strange Fruit, The Aldrich Contemporary Art Museum, Connecticut, 2012; Hank Willis Thomas: Strange Fruit, Corcoran Gallery of Art, Washington, D.C., 2011-2012; 30 Americans, Rubell Family Collection, Florida, 2008–2013, currently traveled to the Milwaukee Art Museum, Wisconsin; More American Photographs, CCA Wattis Institute for Contemporary Art, California, 2011 -2013, traveling next to the Wexner Center for the Arts, Ohio; Making History, MK Museum für Moderne Kunst, Germany, 2012; 12th Istanbul Biennial, Turkey, 2011; and Greater New York, MoMA PS1, New York, 2010.
Thomas is included in numerous private and public collections including the Museum of Modern Art, New York; the Solomon R. Guggenheim Museum; New York, the Studio Museum in Harlem, New York; The Whitney Museum of American Art, New York; The Cleveland Museum of Art, Ohio; The Birmingham Museum, Alabama; Museum of Fine Art Houston, Texas; Corcoran Gallery of Art, Washington D.C. and the Baltimore Museum of Art, Maryland.
Concurrently on view at 513 West 20th is Compilation, a group exhibition, from July 11th through August 16th.
Upcoming exhibitions at the gallery include Hayv Kahraman: Let the Guest Be the Master at our 20th Street location and Kerry James Marshallat our 24th Street location, both shows opening September 10th and on view until October 12th, 2013