BARKLEY L. HENDRICKS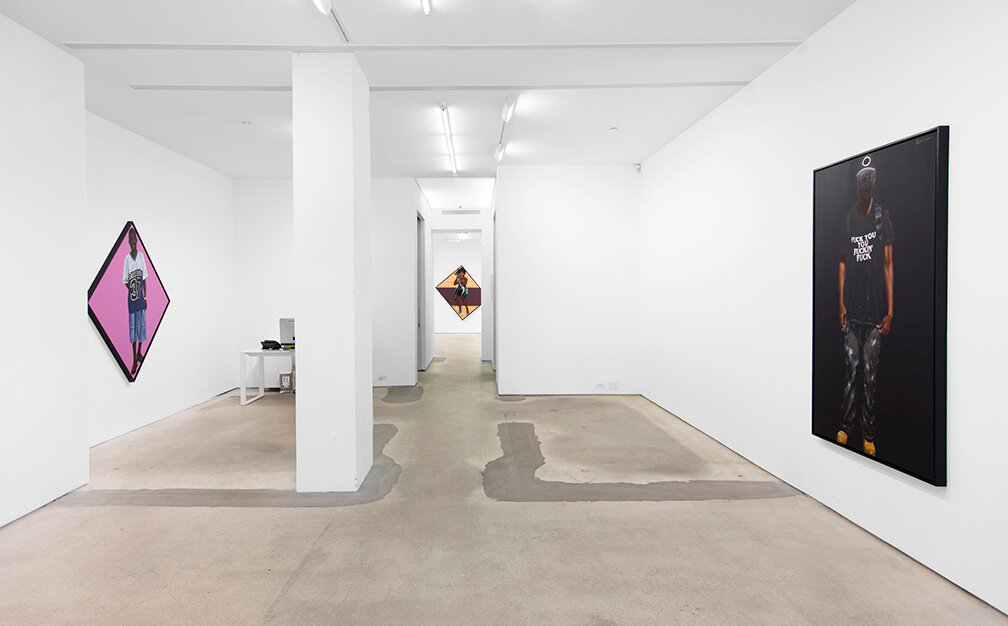 1/8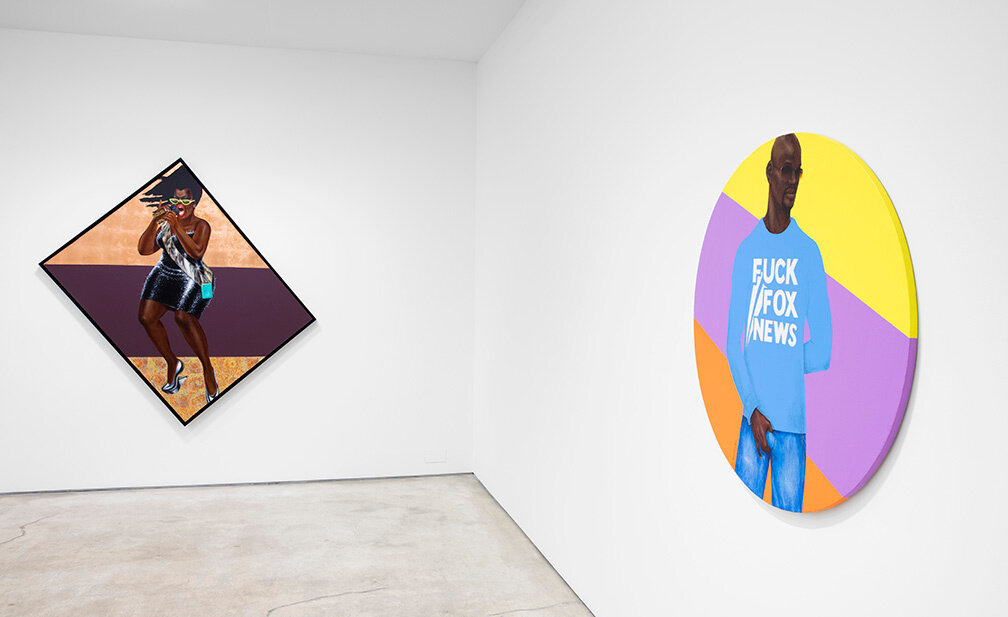 2/8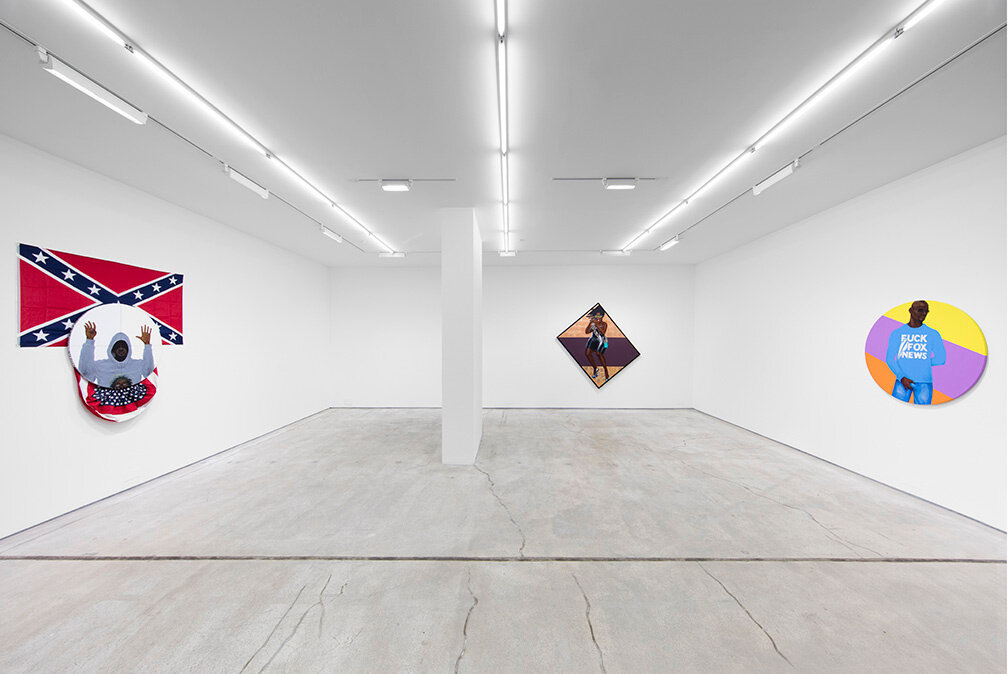 3/8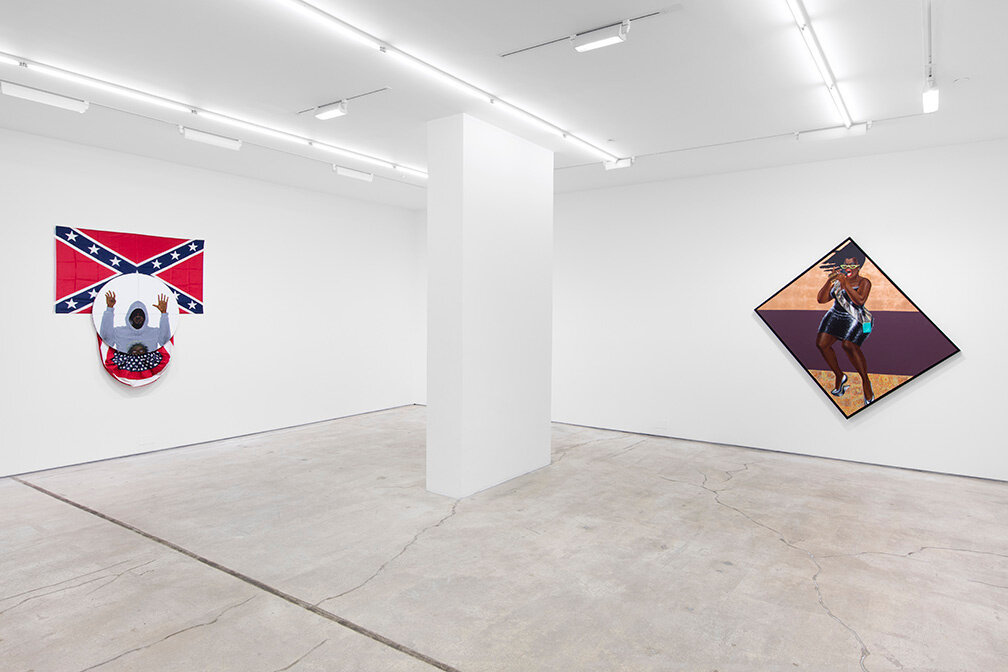 4/8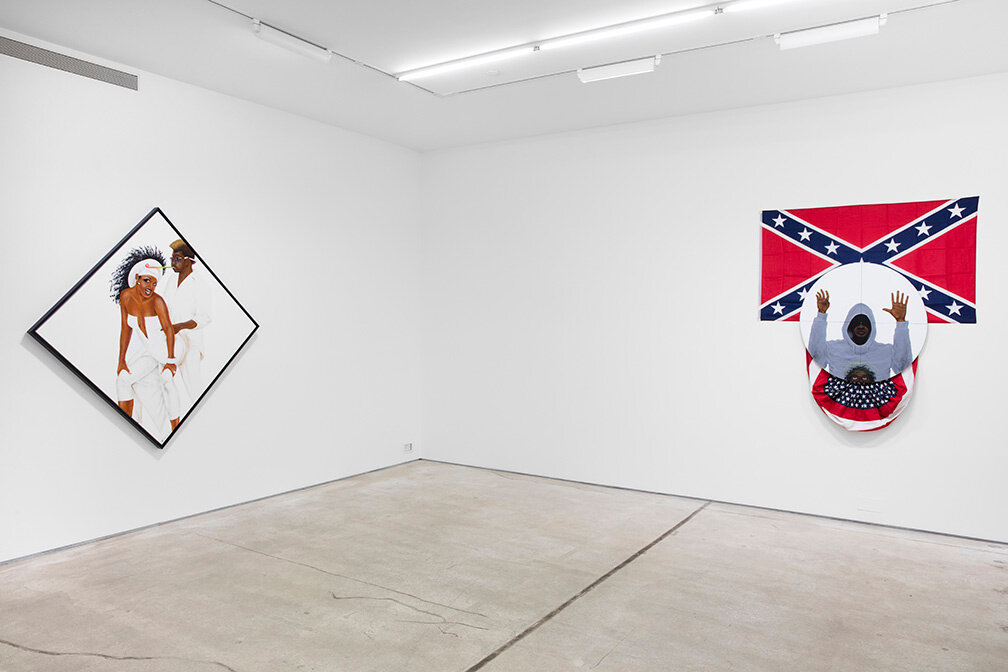 5/8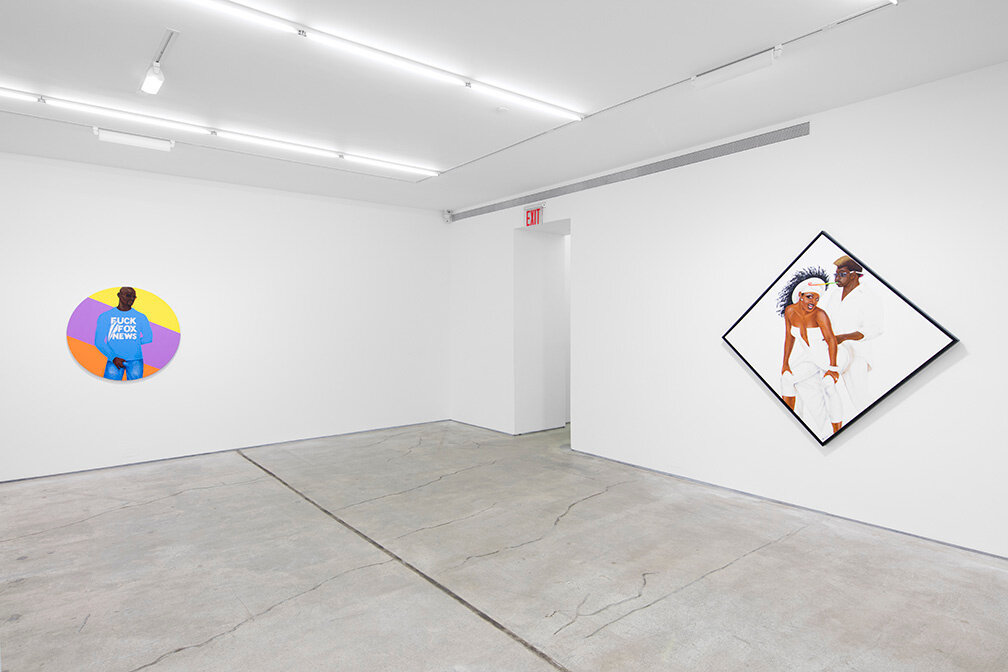 6/8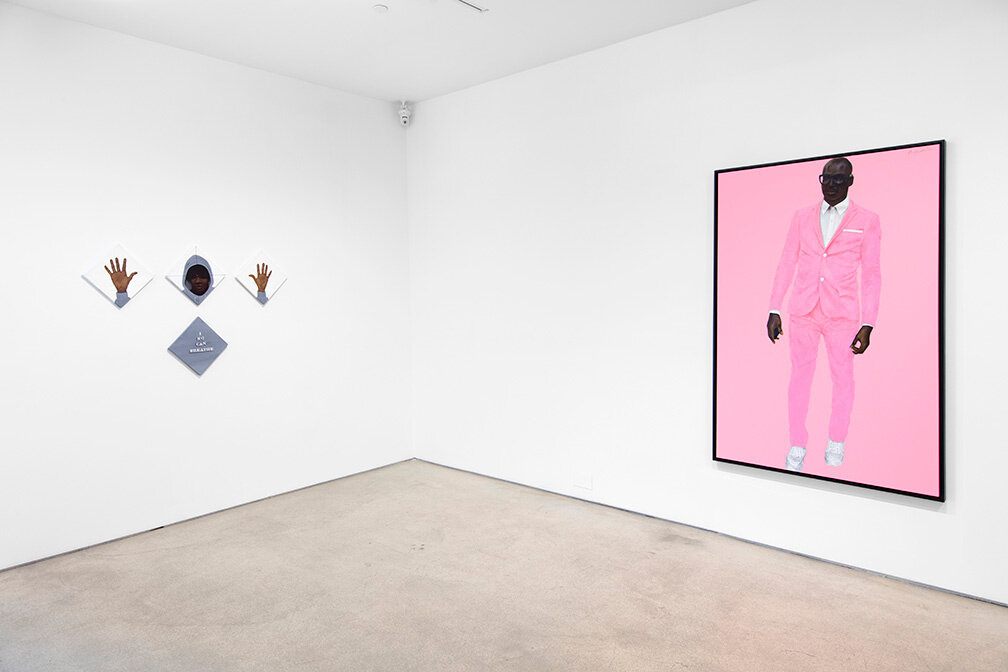 7/8

8/8
Dates
Mar 17 – Apr 23, 2016
Press Release
BARKLEY L. HENDRICKS
March 17 – April 23, 2016
Jack Shainman Gallery is pleased to present Barkley L. Hendricks' second solo exhibition with the gallery, featuring new oil and acrylic paintings that are his most political to date. Steeped in pop culture and balanced with exquisite detail, the cast of characters in Hendricks' work inhabits an unconventional realism united by painterly mastery.
Hendricks culls subjects for his hagiographic portraits from sartorially minded friends and acquaintances he has encountered around the world, including travels to Jamaica, his hometown of Philadelphia, and Connecticut where Hendricks now lives and works. A youth in a sports jersey, baggy denim shorts, and a glistening stud in his ear exudes a confident cool, his masculine swagger juxtaposed against a diamond of bubblegum pink. The painting's title—JohnWayne (2015)—underscores a cocksure presence.
Individuals of assured attitudes permeate Hendricks' oeuvre and Anthem (2015) similarly exudes a demanding physicality. Here a singer in a skin-tight metallic mini dress belts out tunes backdropped by copper foil striped with purple. The canvas itself is tilted on its axis, as if the sheer sound and momentum from her voice dislodged the painted surface and set it into motion.
Against the familiar theme of laidback debonair for which Hendricks is well known—as in the archetypal gentleman in Photo Bloke (2016)—the urgency of the current political climate emerges as a timely, biting subject. Roscoe, Manhattan Memo, and In the Crosshairs of the States (all 2016) reflect on this aggression; the latter painting especially chilling as a man in a grey hooded sweatshirt with his hands up is viewed through the crosshairs of a gun's scope. A chronicler of the times, Hendricks now grapples with the aftershocks of recent headlines with resolute clarity.
The figures in Barkley L. Hendricks are distinctly of their time, grounded in the style of their contemporary present, yet are emphatically timeless. Each seemingly teleported to the gallery space on a customized spectrum of rainbow color, the personalities collected here welcome our gaze and demand to be seen.
Hendricks was born in Philadelphia, Pennsylvania and is currently based in New London, Connecticut. He earned both his BFA and MFA from Yale University and was the subject of a large-scale traveling exhibition, Barkley L. Hendricks: Birth of the Cool, organized by Trevor Schoonmaker at the Nasher Museum of Art, Duke University, Durham, North Carolina (2008), which traveled to the Studio Museum in Harlem, New York (2008-2009); Santa Monica Museum of Art, California (2009); Pennsylvania Academy of the Fine Arts, Philadelphia, Pennsylvania (2009-2010); and the Contemporary Arts Museum Houston, Texas (2010).
Hendricks' painting, Something Like a Bird: Double Barbara (1982) was included in Blues for Smoke, originally presented in 2012 at The Museum of Contemporary Art, Los Angeles and subsequently traveled to The Whitney Museum of American Art, New York. Other important group exhibitions include Witness: Art, Activism, and Civil Rights in the Sixties, which was on view at the Brooklyn Museum in 2014 and traveled to Hood Museum of Art, Dartmouth College, Hanover, New Hampshire, and Blanton Museum of Art, The University of Texas at Austin, and Face Value: Portraiture in the Age of Abstraction, National Portrait Gallery, Smithsonian Institution, Washington, D.C. (2014). This past year, 2015 Represent: 200 Years of African American Art was exhibited at the Philadelphia Museum of Art.
Hendricks' work is included in numerous public collections both within the United States and abroad, such as The Whitney Museum of American Art, New York, New York; The National Portrait Gallery, Washington, D.C.; The National Gallery of Art, Washington, D.C.; The Tate Modern, London; Studio Museum, Harlem, New York; Museum of Fine Art Houston, Houston, Texas; Nasher Museum of Art, Durham, North Carolina; Columbus Museum of Art, Columbus, Ohio; and the Fogg Art Museum, Harvard University, Cambridge, Massachusetts.
Concurrently on view is a solo exhibition of the work of Malick Sidibé at 513 West 20th Street. Upcoming exhibitions include Radcliffe Bailey at 513 West 20th Street and Shimon Attie at 524 West 24th Street, both opening Thursday, April 28th. A Change of Place: Four Solo Exhibitions featuring work by Pierre Dorion, Hayv Kahraman, Richard Mosse, and Garnett Puett, opens at The School in Kinderhook on May 22nd.
Gallery hours are Tuesday through Saturday from 10 am to 6 pm. For additional information and photographic material please contact the gallery at info@jackshainman.com.