WIDE AWAKES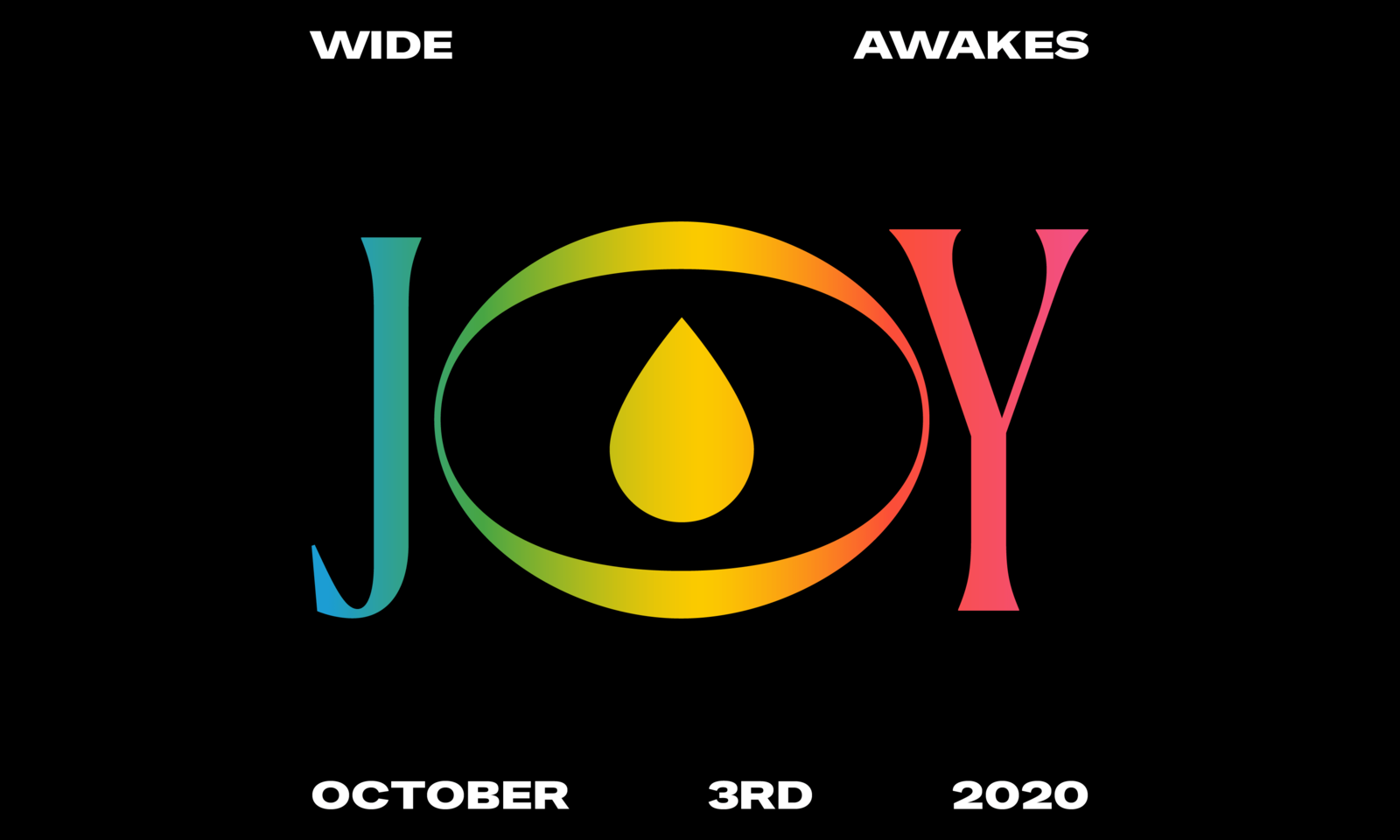 WIDE AWAKES
On October 3 of 1860 the Wide Awakes marched in the name of emancipation. They held massive torchlight parades around the country; in Chicago, Boston, Cleveland, and through lower Manhattan, all carrying lanterns and clad in oilcloth cloaks.
Arise! Join us for a global participatory events as we revive and remix the Wide Awakes grand procession. There will be activations both online and across the globe where we will gather in joyful collaboration to pursue liberation of mind, body, and spirit.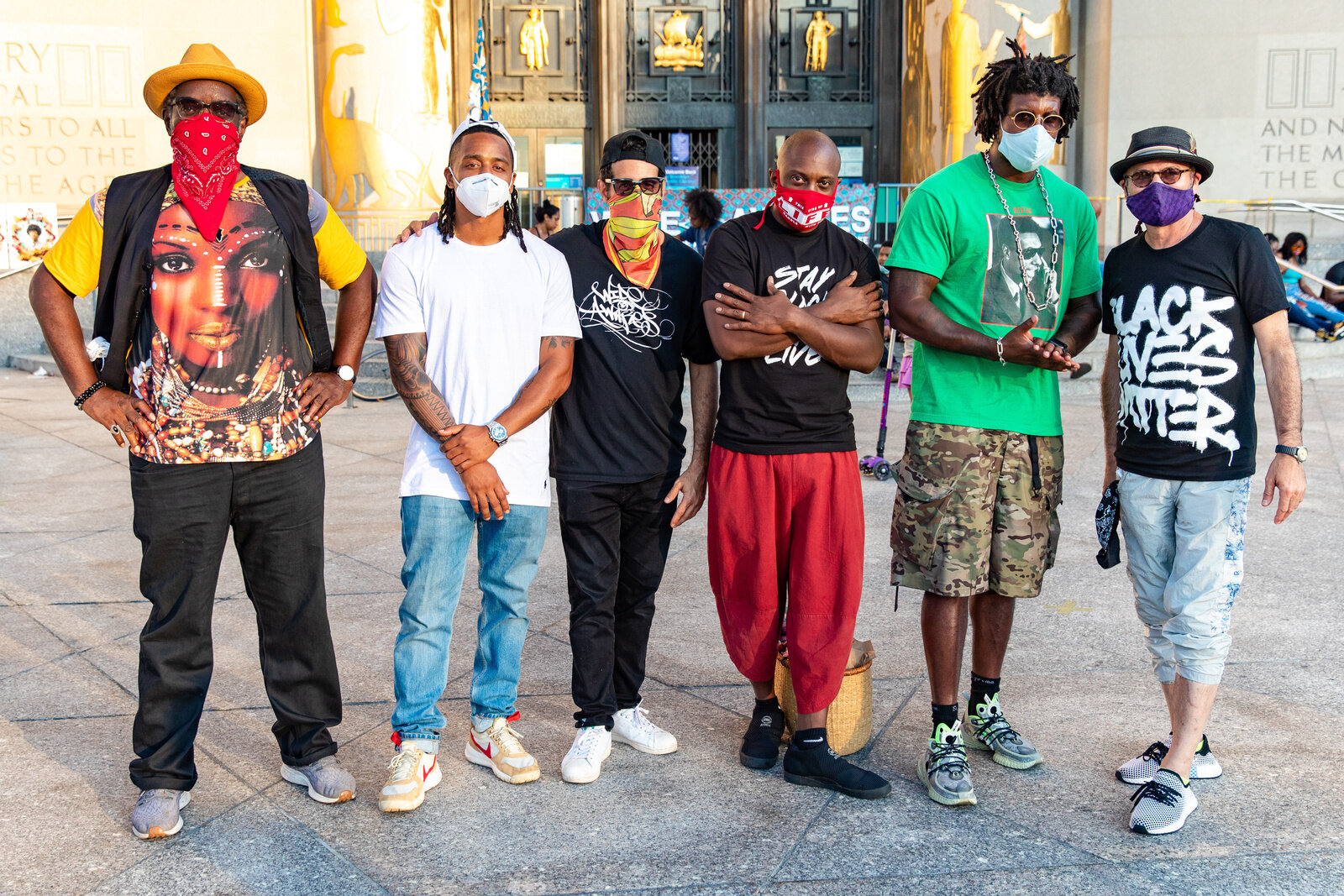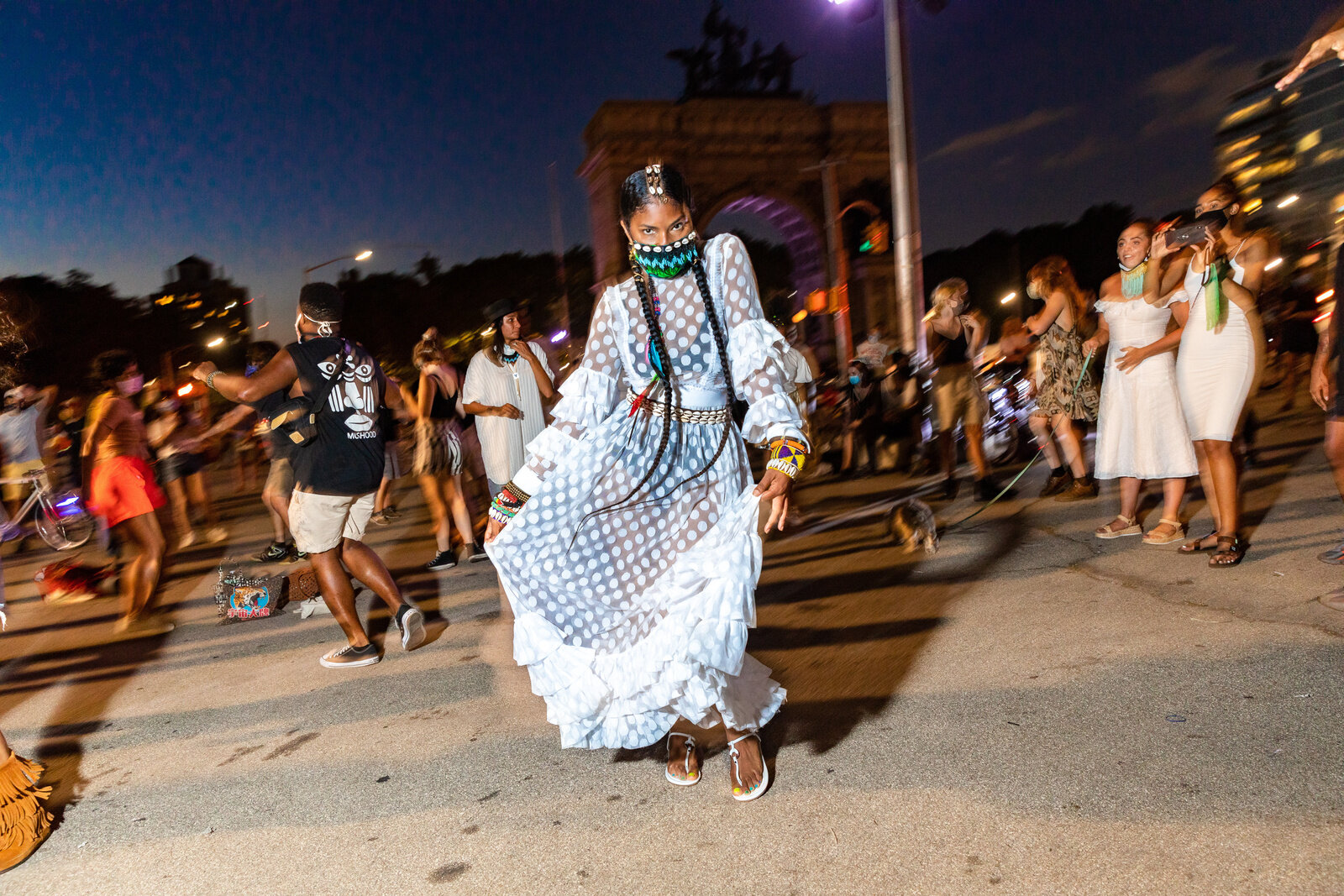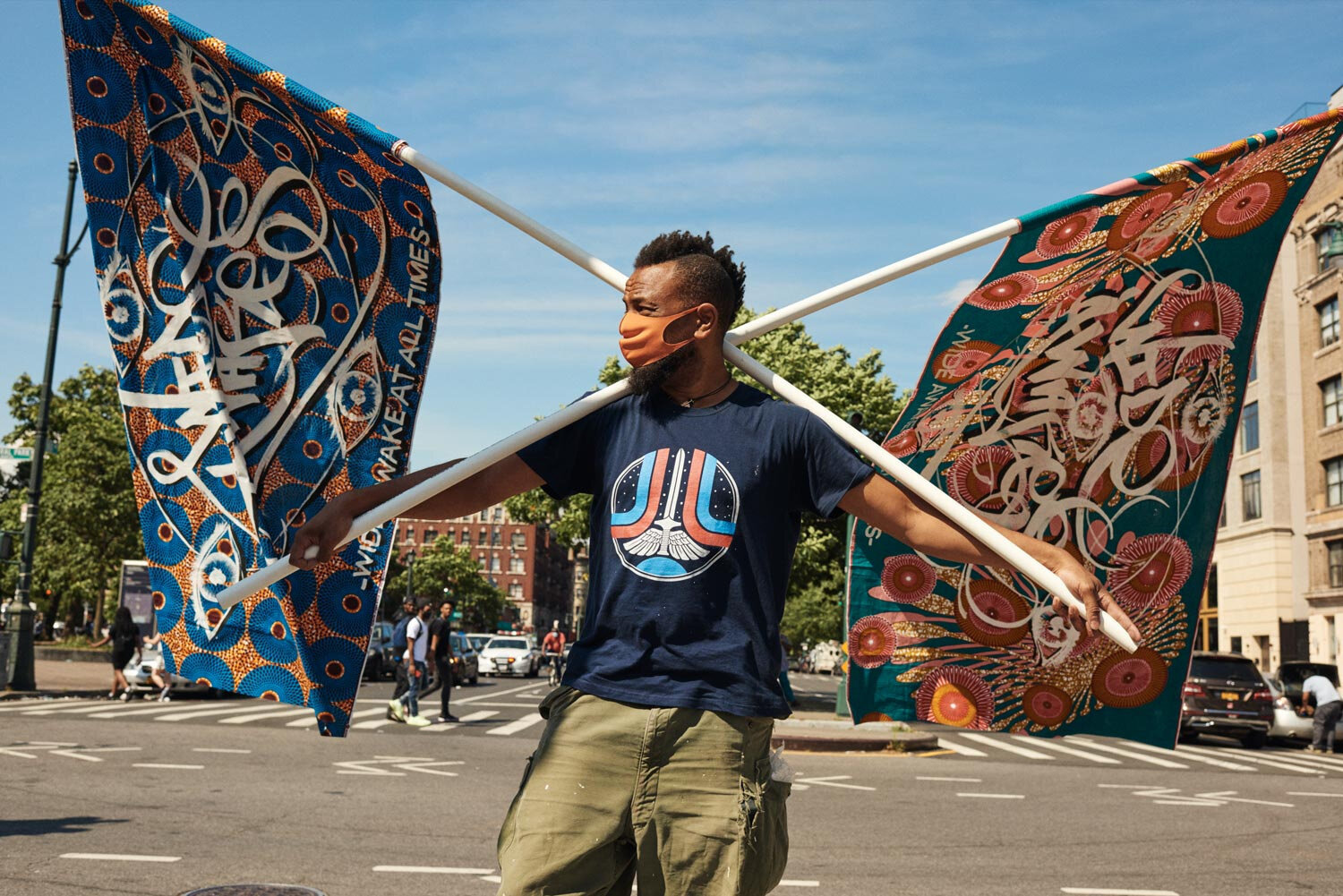 CREATIVE ACTIVISM: WIDE AWAKE: Art & The Future of Justice - Hosted by For Freedoms

The urgency for a new world has sounded the call, and we are all needed to build the future we've been waiting for. Join For Freedoms, an artist-led organization that models and increases creative civic engagement, discourse and direct action, as they discuss their vision for creative activism in 2020 – and beyond. Featuring fine artists Niama Sandy, Anya Ayoung Chee, Helina Metaferia, Kaneza Schaal, and Claudia Peña.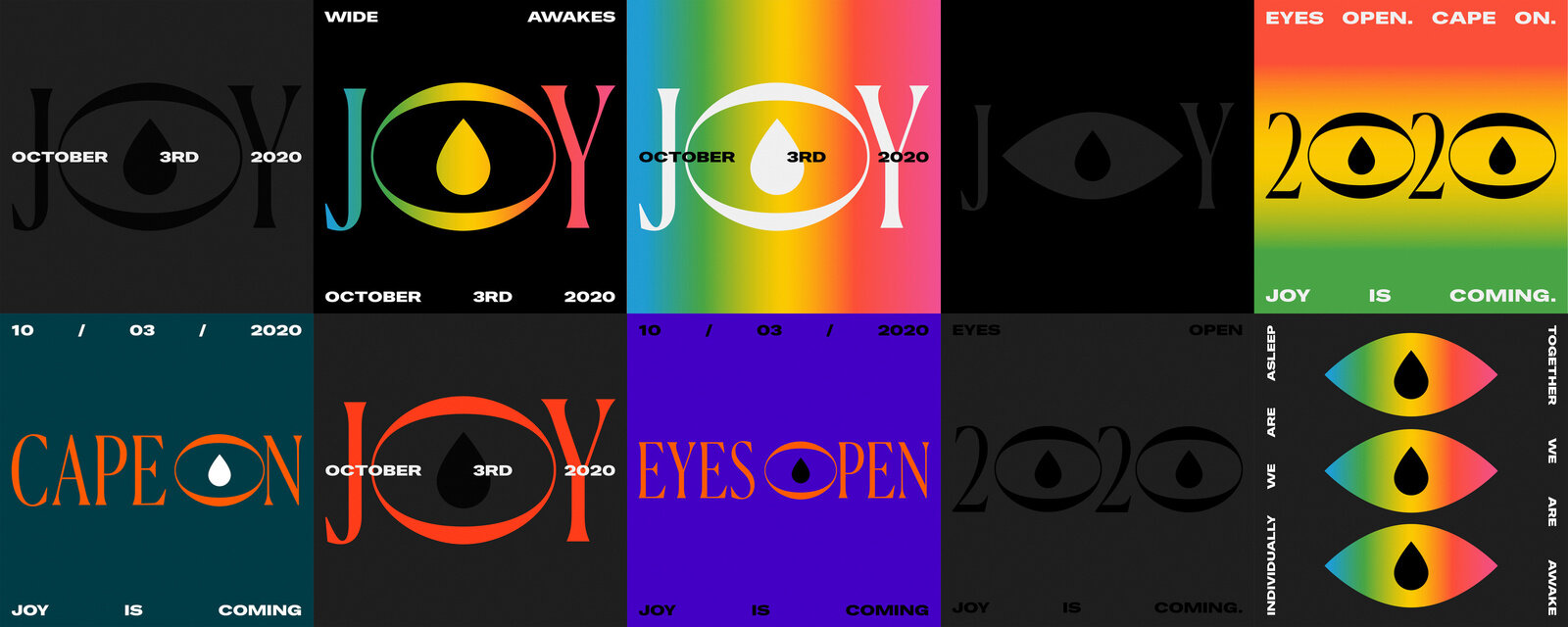 PAST EVENTS

October 2, 2020
NEW YORK
Pep Rally
MoMA PS1
RALEIGH
Evening, Hank Willis Thomas, LOVERULES installation unveiling at Raleigh Union Station
CHARLOTTE
Film Screenings Revisioning Recovery: Films Uncovering the Roots of Disaster
7:30PM Working Films International House/Clean Air Carolina Drive In
This program is cosponsored by Catawba Riverkeeper Foundation, Clean Air Carolina, For Freedoms, International House and Sol Nation.
October 3, 2020
a day dedicated to activating JOY towards civic action and global collaboration.
NEW YORK

Grand Procession:
Part 1 | 11AM gathering, 12PM start time
Wide Awakes kick off from The Africa Center with Truth Worker
March to Times Square
Part 2 | 3PM Duffy Square, Times Square
4:30PM Astor Place
A Positive Propaganda take over with Amplifier
Vote Feminist Parade Times Square to Astor Place to Washington Square Park
Radical Love Meditation with Amy Koshbin at Astor Place
Part 3 | 3PM Gathering, 6PM Procession
Washington Square Park
Roller Skate Troupe + The League of Women Voters
The Blacksmiths Marching Band Leads us from Washington Square Park to Federal Hall
Resistance Revival Chorus at the African Burial Grounds
Federal Hall | Speakers include: Paola Mendoza
Performances by Yahzarah St. James, BLACK THOUGHT
Meditation for #BlackLivesMatter
3PM Brooklyn Museum Plaza
CHICAGO
A Family Affair
11AM to 2PM | Voter Registration | Health Screenings | Live Entertainment
Anthony Overton Elementary School at 221 E. 49th Street in Bronzeville, Illinois
MIAMI
Red Rooster Overtown | 2PM
PHILADELPHIA
Guided Meditation: Kindred Arts & Spirits Up
8:30AM to 11AM guided meditation on power & personal liberation (limited attendance live streamed on location) at All Power to All People. Further readings, yoga and meditations by Richard Medina, @jadejavo, Khalief Khadafi @leafyoga. Curated by @spiritsup215 & @kindred_arts
West Philadelphia, 53 N 52nd St, Philadelphia, PA 19139

DENVER

Wide Awakes Day - Denver Procession
Denver Civic Center Park, 101 W. 14th Ave., Denver, CO 80202
10AM to 12PM

MOBILE
Mobile Alabama Rally
10AM to 1PM Alabama Contemporary Art Center
A group of regional artists will volunteer to help participants make their own Wide Awakes flags as well as original activism art. Voting education will be provided on site by Our Project 2020 as well as a table for voter registration. Music and art sponsored by the Alabama Contemporary Art Center in conjunction with the Different Kind of Weapon exhibition. Oct.3rd, 350 Government Street, Mobile, AL 36602
McCOMB
Wide Awakes 2020 Awakening - Pike School of Art – Mississippi
11AM to 3PM
This family-friendly, free event will focus on ways to participate in the political process. There will be a billboard making art project for kids, opportunities for adults to learn about and participate in the 2020 Census, and forms for registering to vote before the impending October 5th Mississippi state deadline.
Local Works, 1312C Harrison Ave., McComb, MS 39648
CINCINNATI
Art, Climb, VOTE
11AM to 2PM Cincinnati Art Museum
LOUISVILLE
21c Museum Hotel x Louisville Visual Art
3PM - Virtual tour of BallotBox, a Louisville Visual Art exhibit for Metro Hall, now on view at 21c Louisville, featuring new works by five artists who examine issues related to voting rights, democracy, and citizenship.
4PM - "Wide Awake Kentucky – Then & Now," a conversation exploring connections to the Wide Awakes movement and how activists and artists are reinventing approaches from the past to address today's most pressing issues.
CHARLOTTE
Film Screening Stories Beyond Borders
7:30PM Working Films International House/Clean Air Carolina Drive In
This program is cosponsored by ACLU of NC, Action NC, For Freedoms, International House, Latin American Coalition/La Coalicion.
October 4, 2020
NEW YORK
VOTE BY BOAT | Wide Awakes Navy
2PM gathering near the Statue of Liberty, to 4PM
Follow @wideawakesnavy for updated route information and other Wide Awakes Navy processions

October 8-9, 2020

ONLINE
Monument Lab Town Hall: Shaping the Past

12PM to 3PM 

Tune in for the Monument Lab town hall symposium. This series explores new models and practices for how we might shape the past to strengthen democracy through public spaces.

October 10, 2020

NEW ORLEANS

In Plain Sight is returning to the skies on Saturday. If you're in New Orleans look up to spot sky typing in support and solidarity with immigrant detainees.
October 11, 2020

BILLINGS

Missing and Murdered Indigenous Peoples Community Gathering in Billings, MT features drumming, prayer, dancing, expert speakers, and survivors.

1PM to 3PM

October 19, 2020
New York Live Arts Vote Installation
Ford Foundation Live Gallery
On view through December 1, 2020
October 20, 2020
Sankofa presents: Tu Música, Tu Voz, Tu Vota
4:30pm PDT
Bringing the LATINX flavor in music + art to harness the power of the vote on election day 2020. 

October 23, 2020

Boat for the Vote, 6-7pm
Gowanus Canal, Brooklyn

October 24, 2020
Civic Joy Ride, 10am
1301PE Gallery meeting, decorating and starting point. Caravan will depart and drive down Wilshire Blvd to MacArthur Park.
Los Angeles
Holly Bass, Moneymaker
New York Live Arts
IN-PERSON: 8AM-8PM (EDT) & LIVE STREAMED: 2PM-5PM (EDT)

Election Defenders presents: Joy to the Polls Kickoff
https://drive.google.com/file/d/1o7UZqgvrvLfbJo9BOA4HgWLhbz0mresO/view

October 27, 2020

Virtual For Freedoms Town Hall – hosted by University of Massachusetts, Amherst
6:00pm ET
https://fac.umass.edu/UMCA/Online/default.asp?BOparam::WScontent::loadArticle::permalink=ForFreedoms2020