This, That, And The Other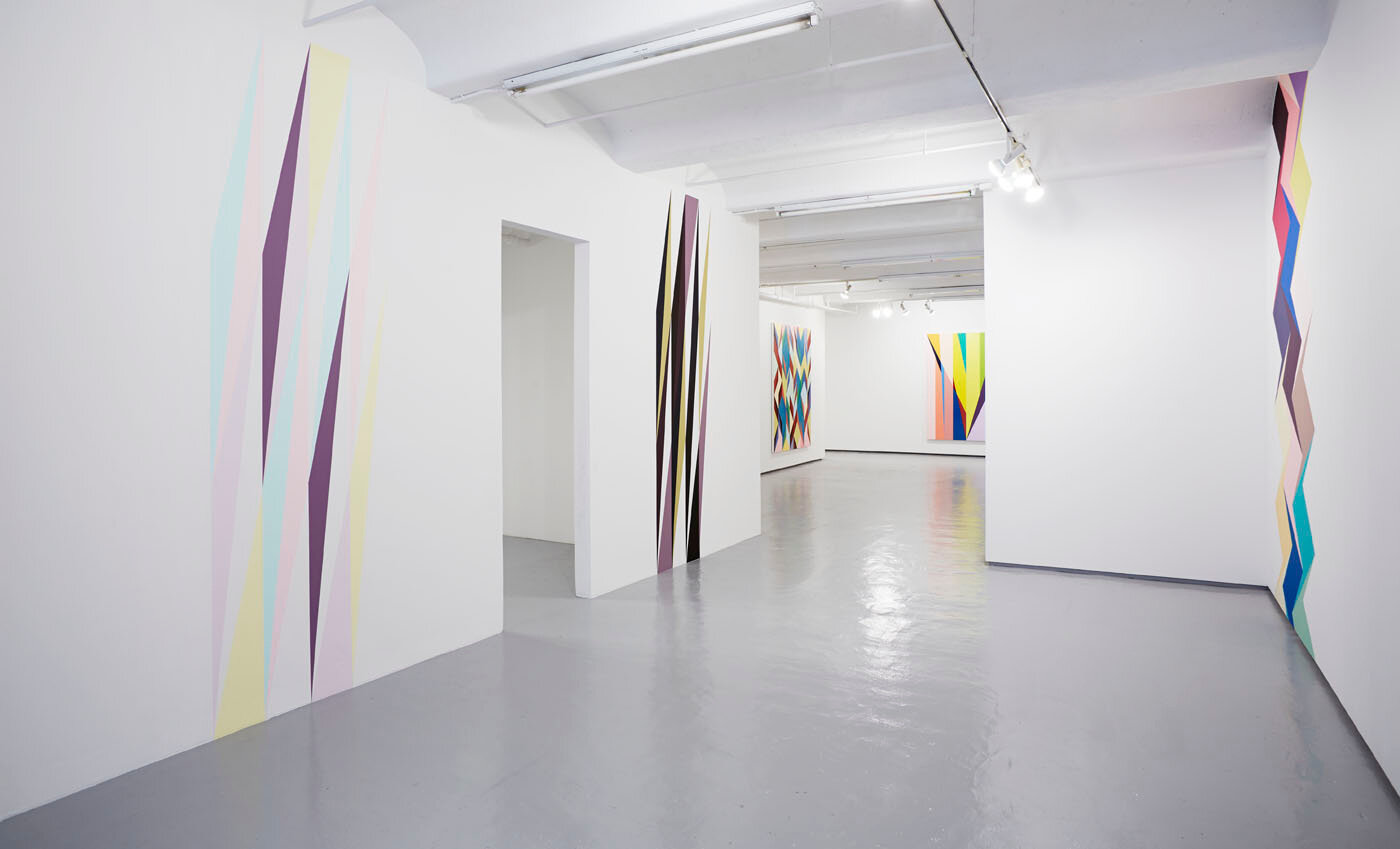 1/26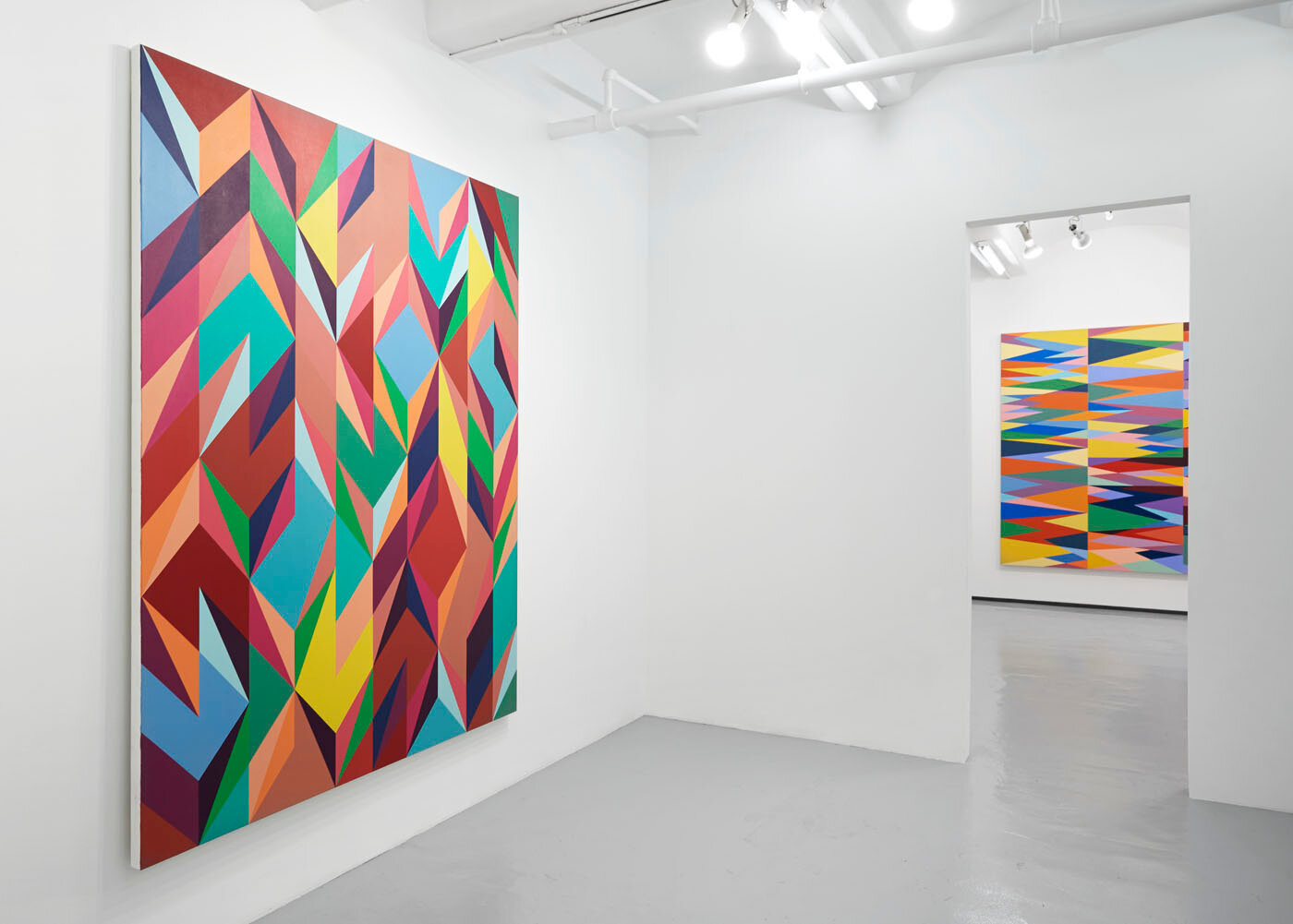 2/26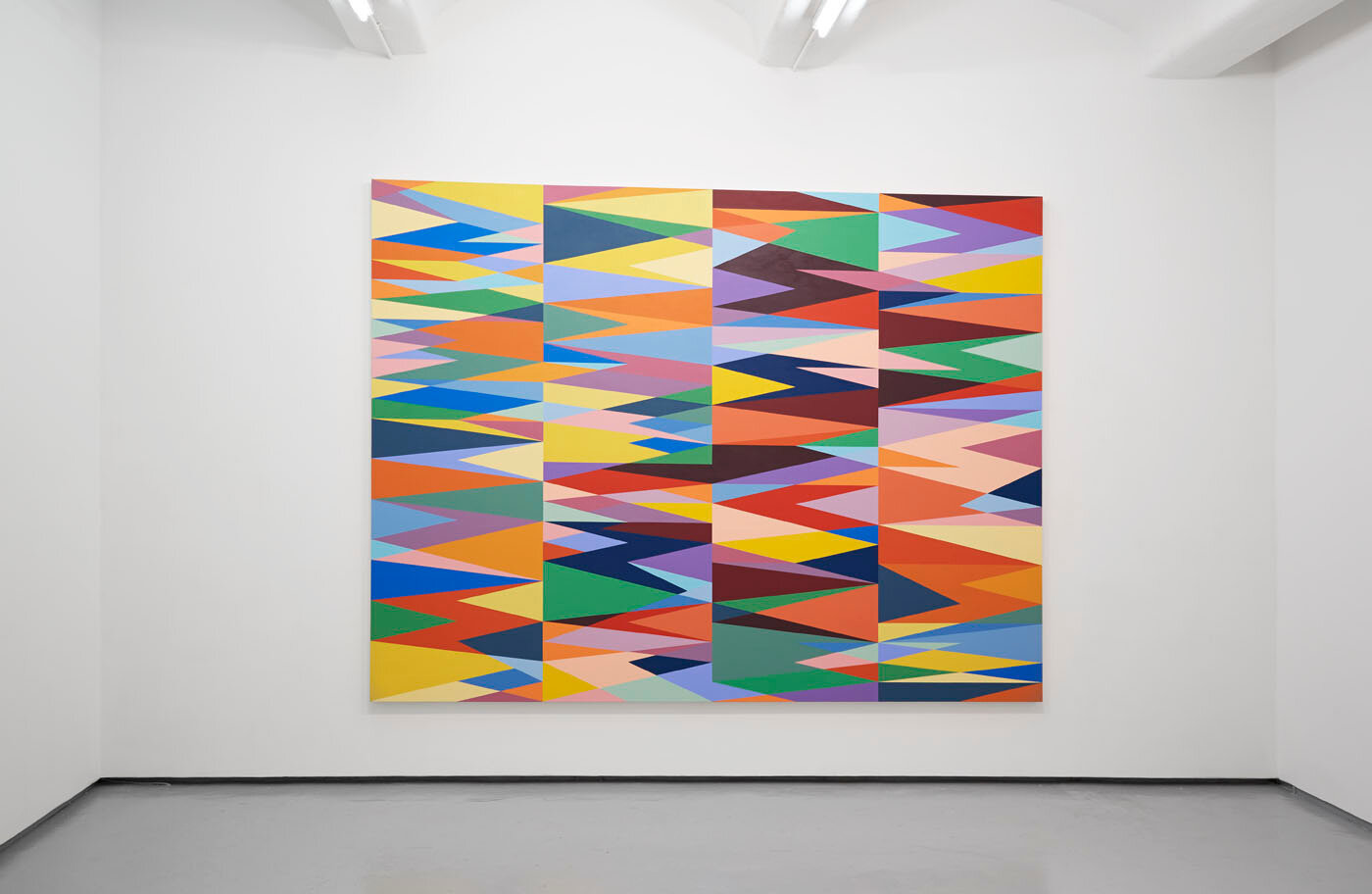 3/26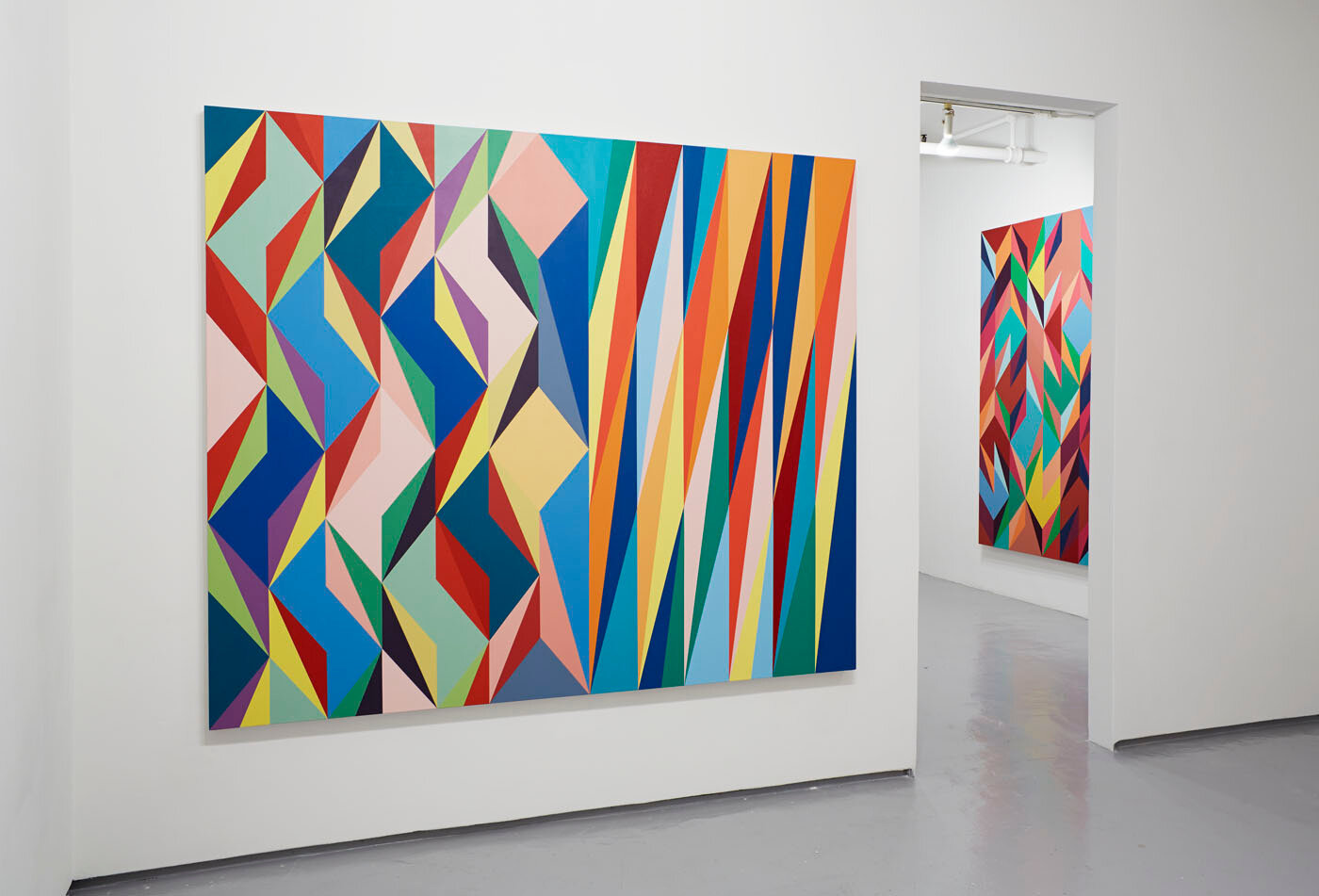 4/26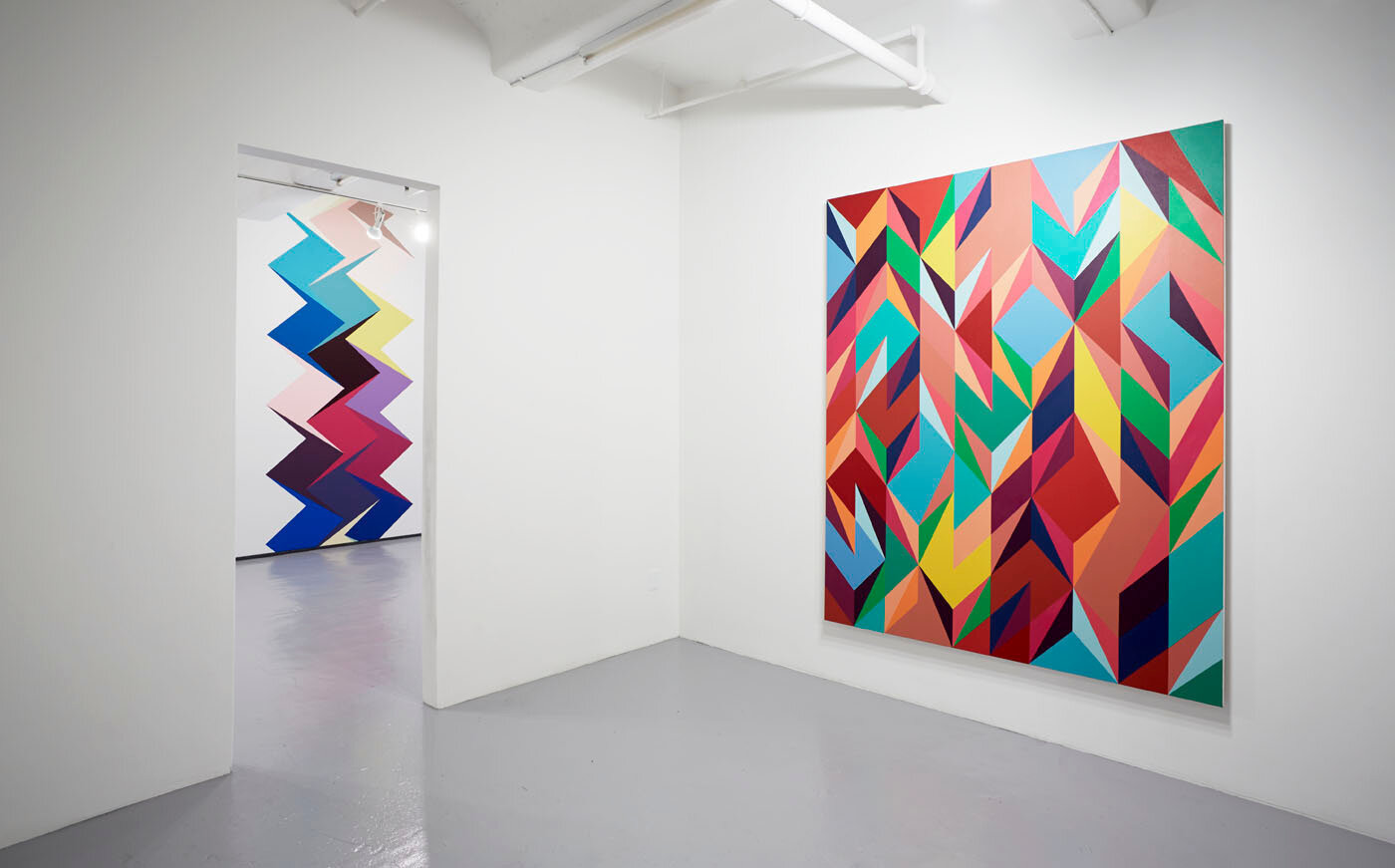 5/26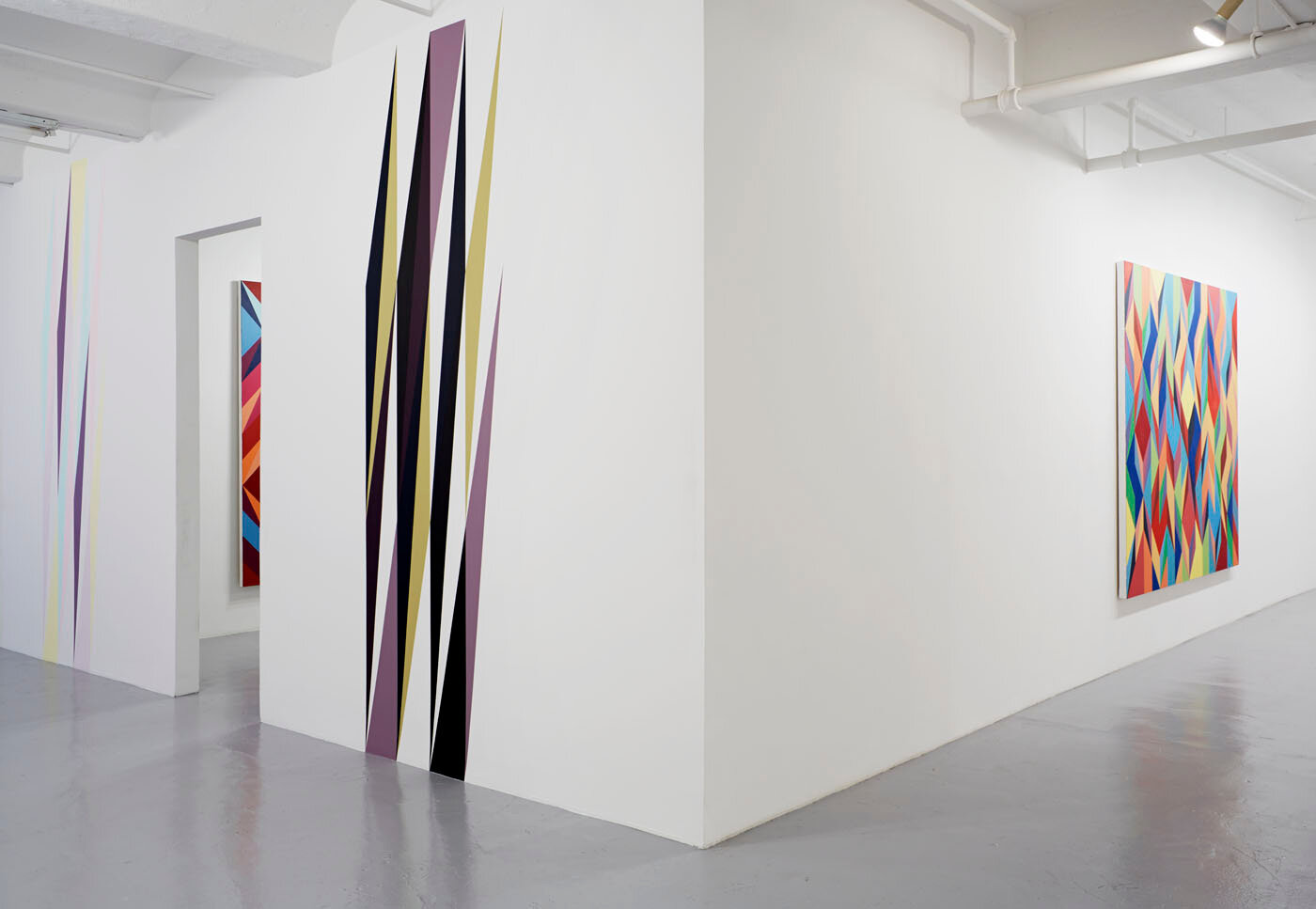 6/26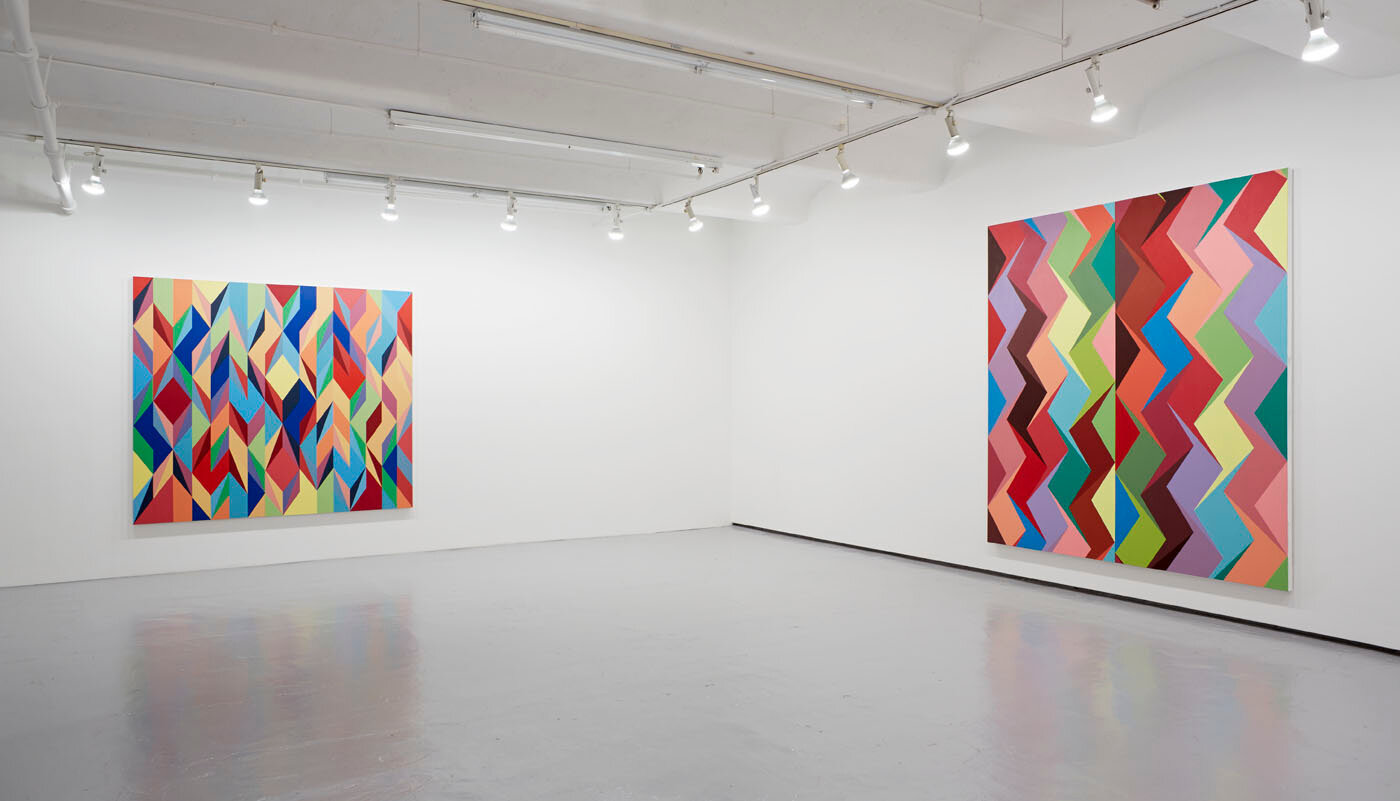 7/26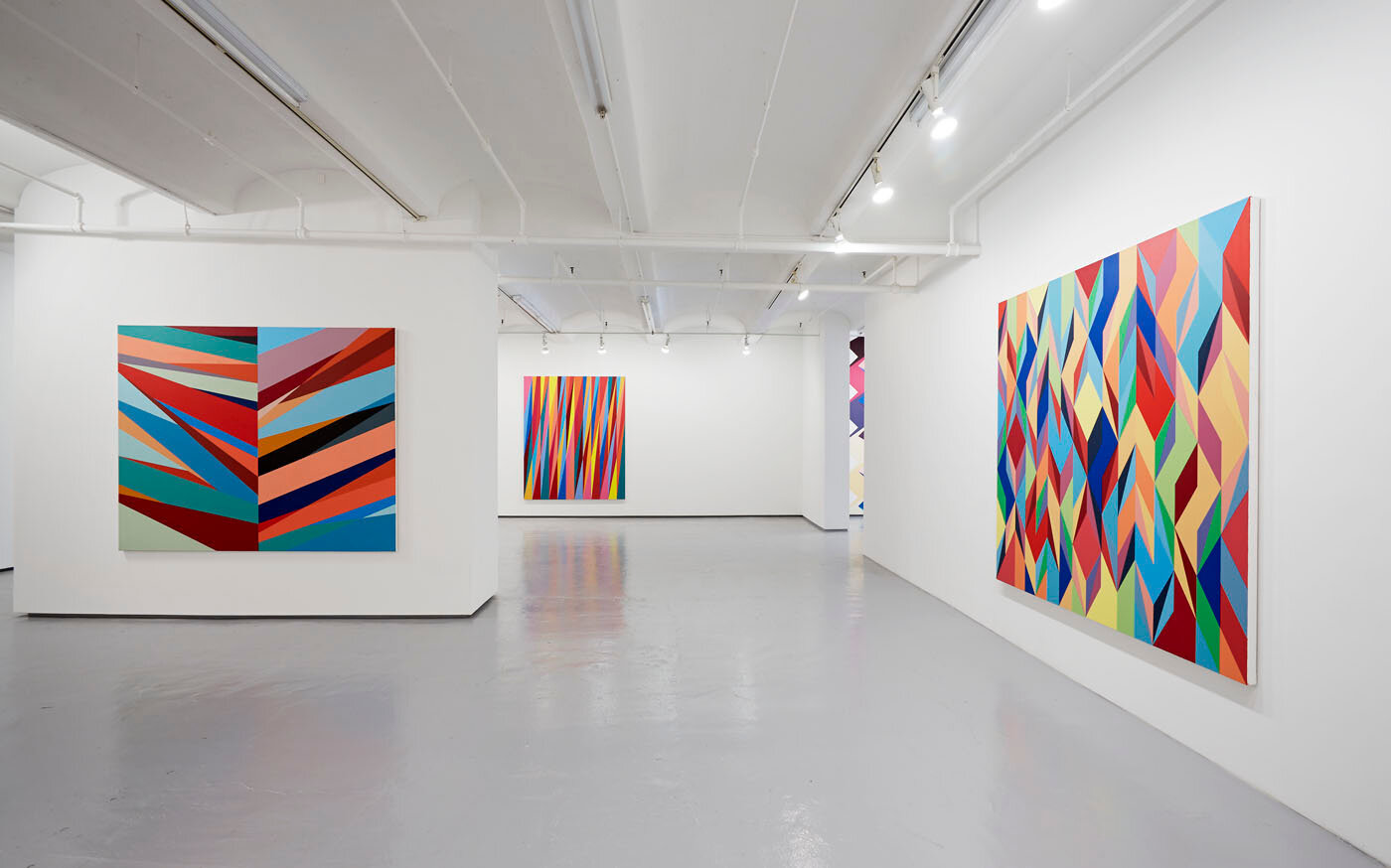 8/26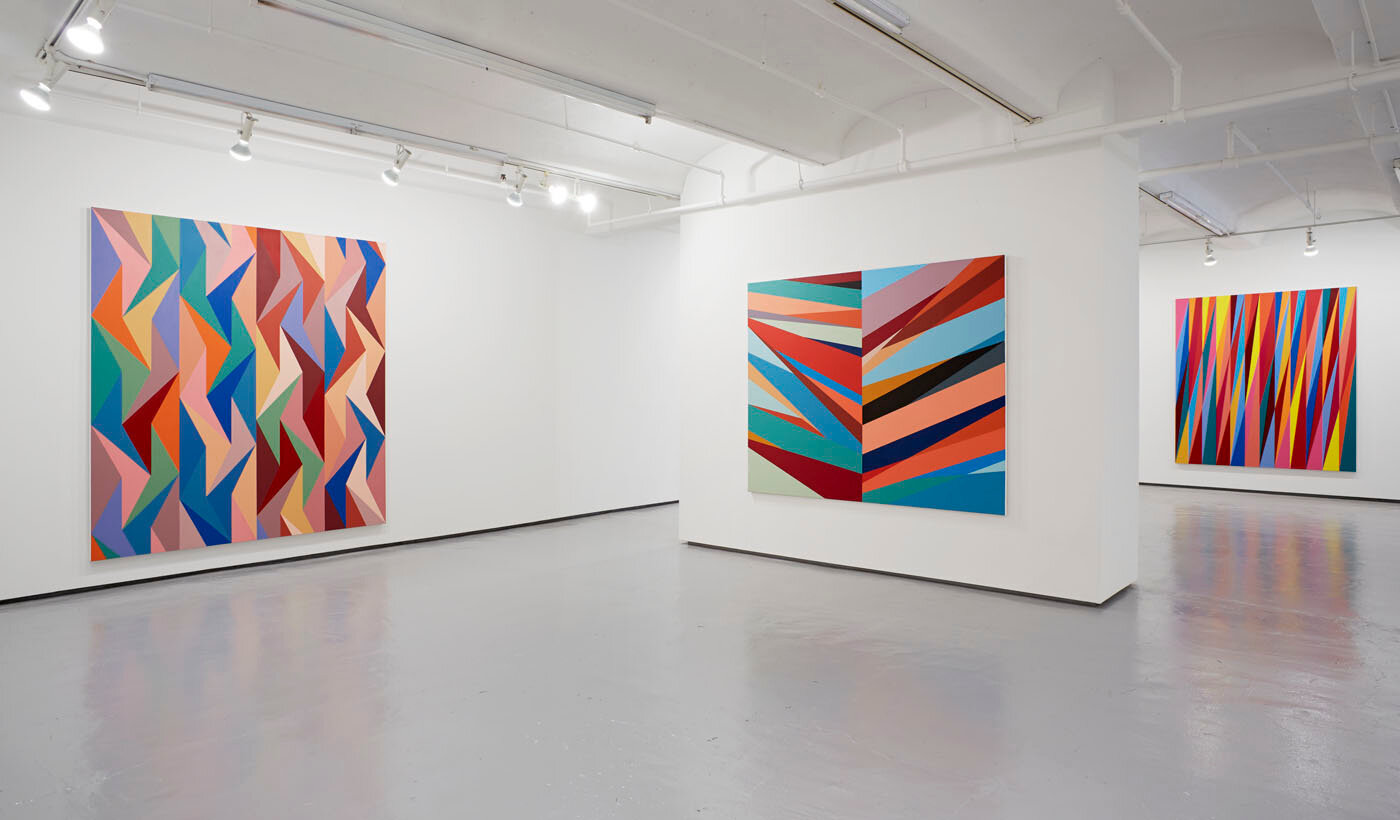 9/26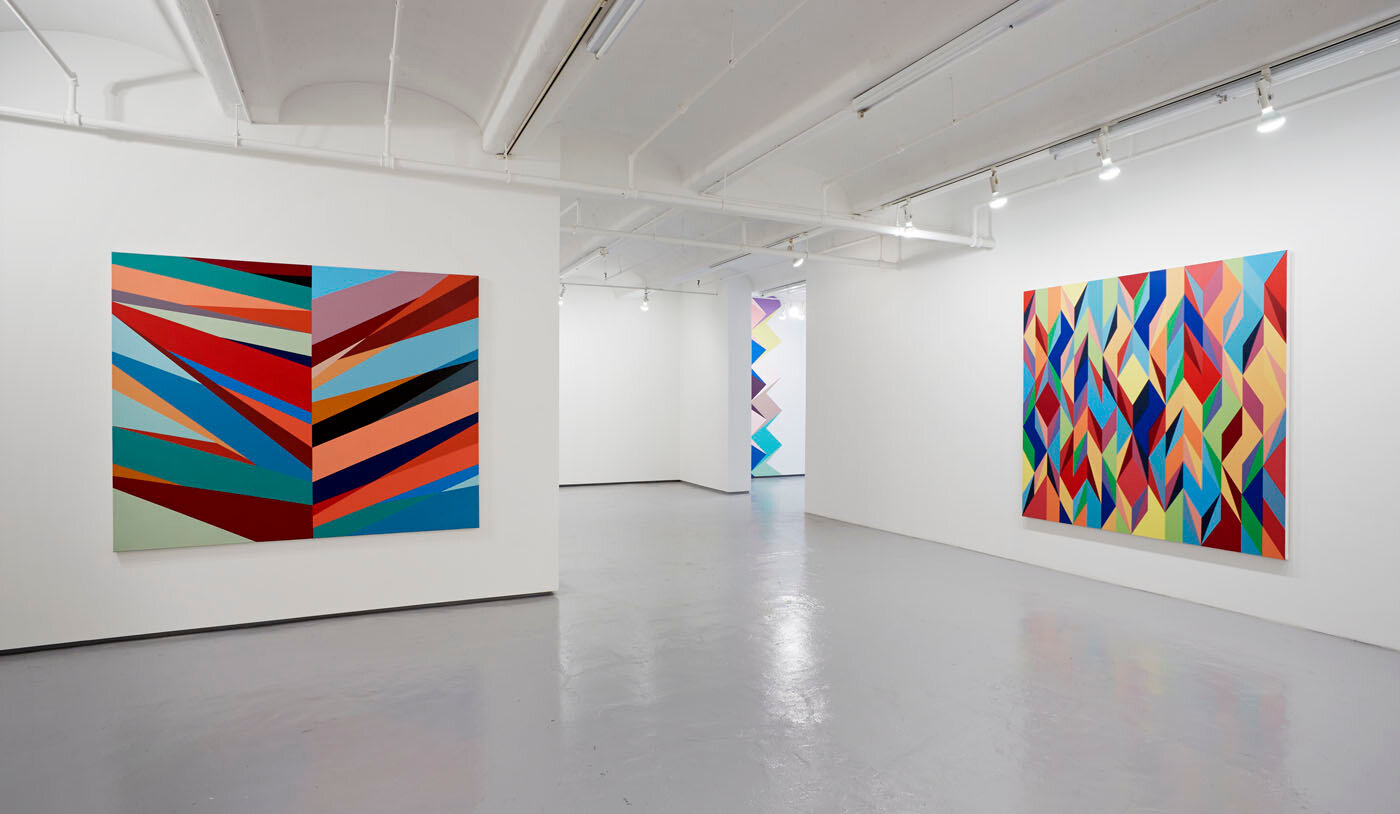 10/26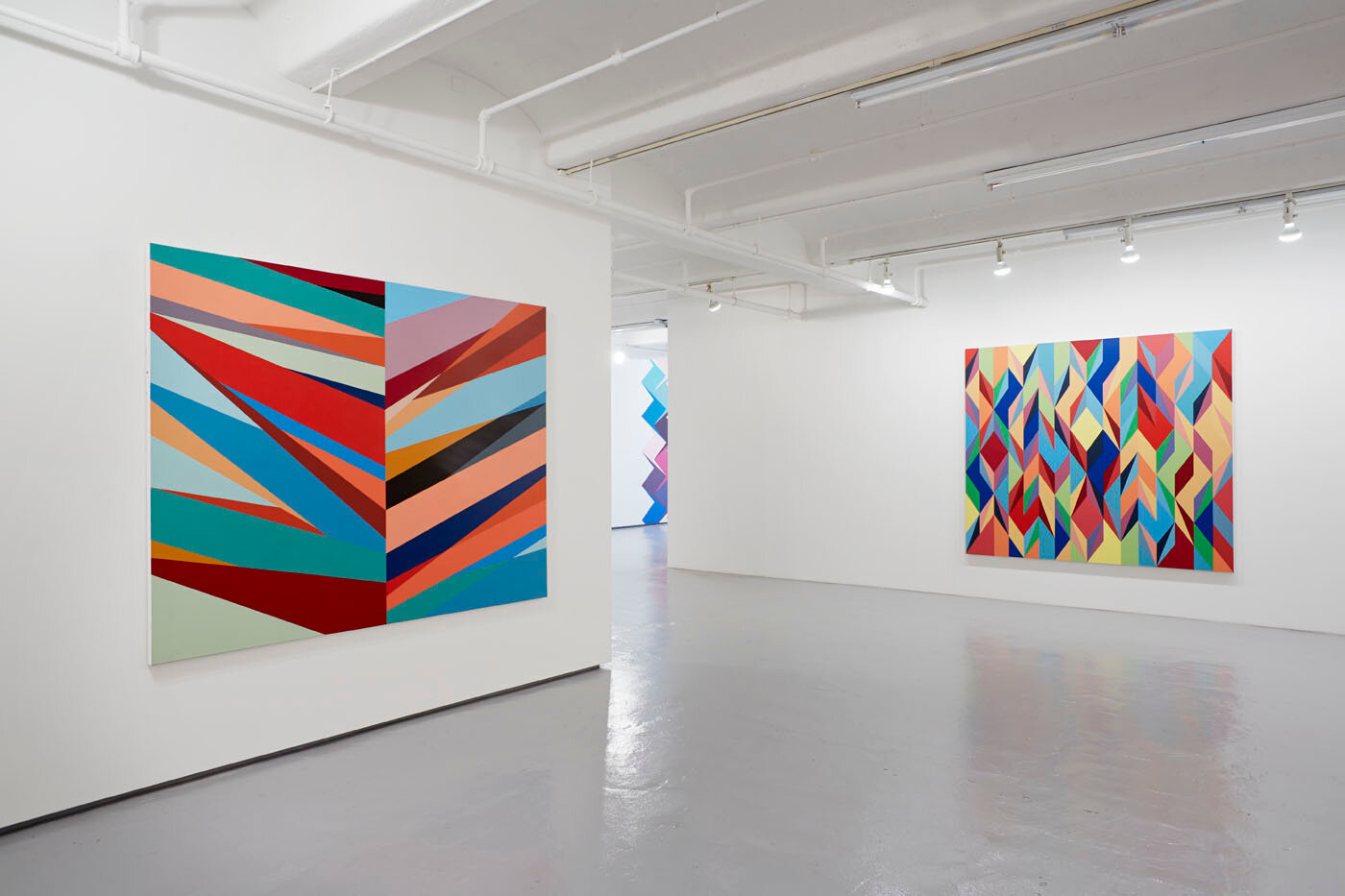 11/26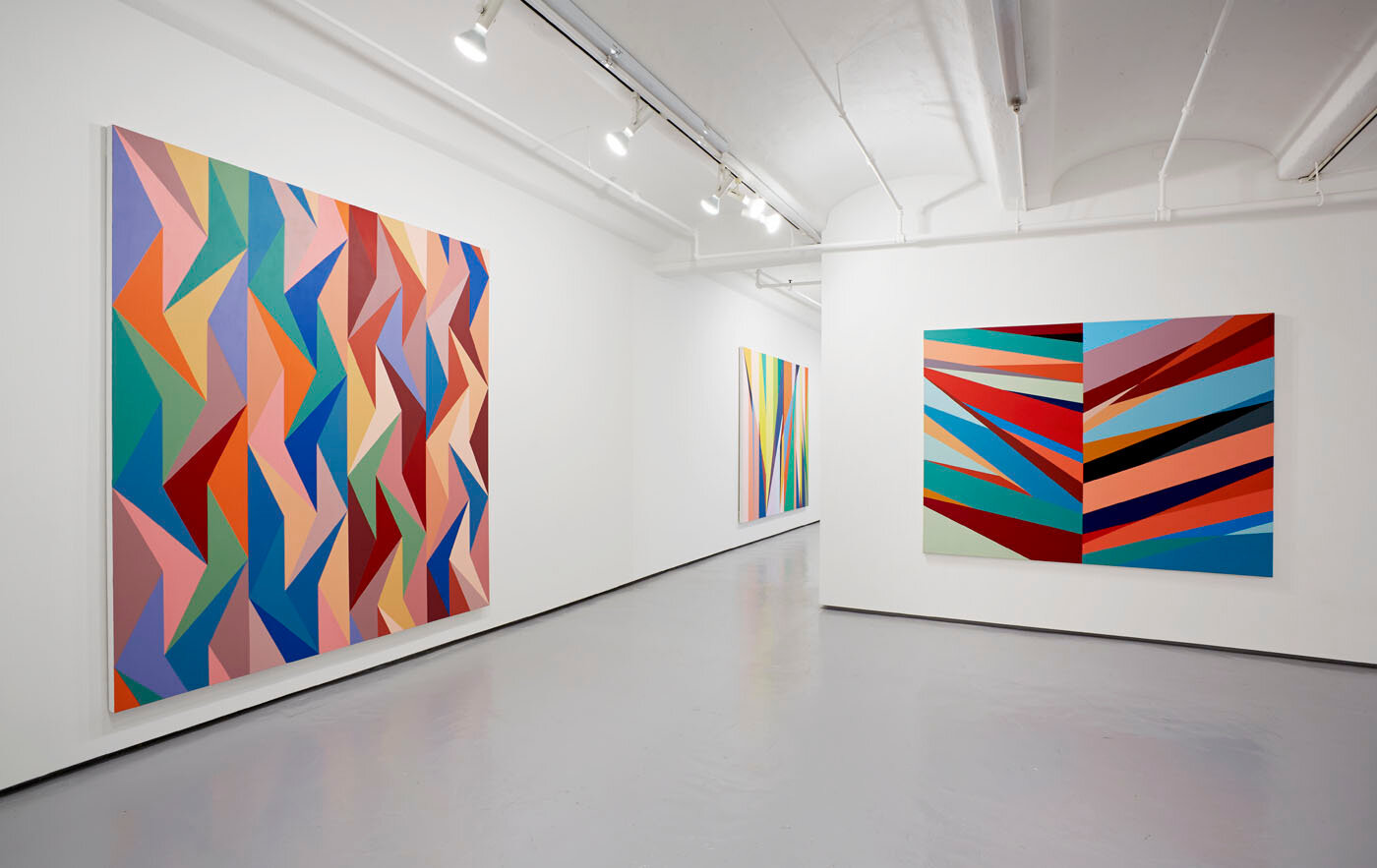 12/26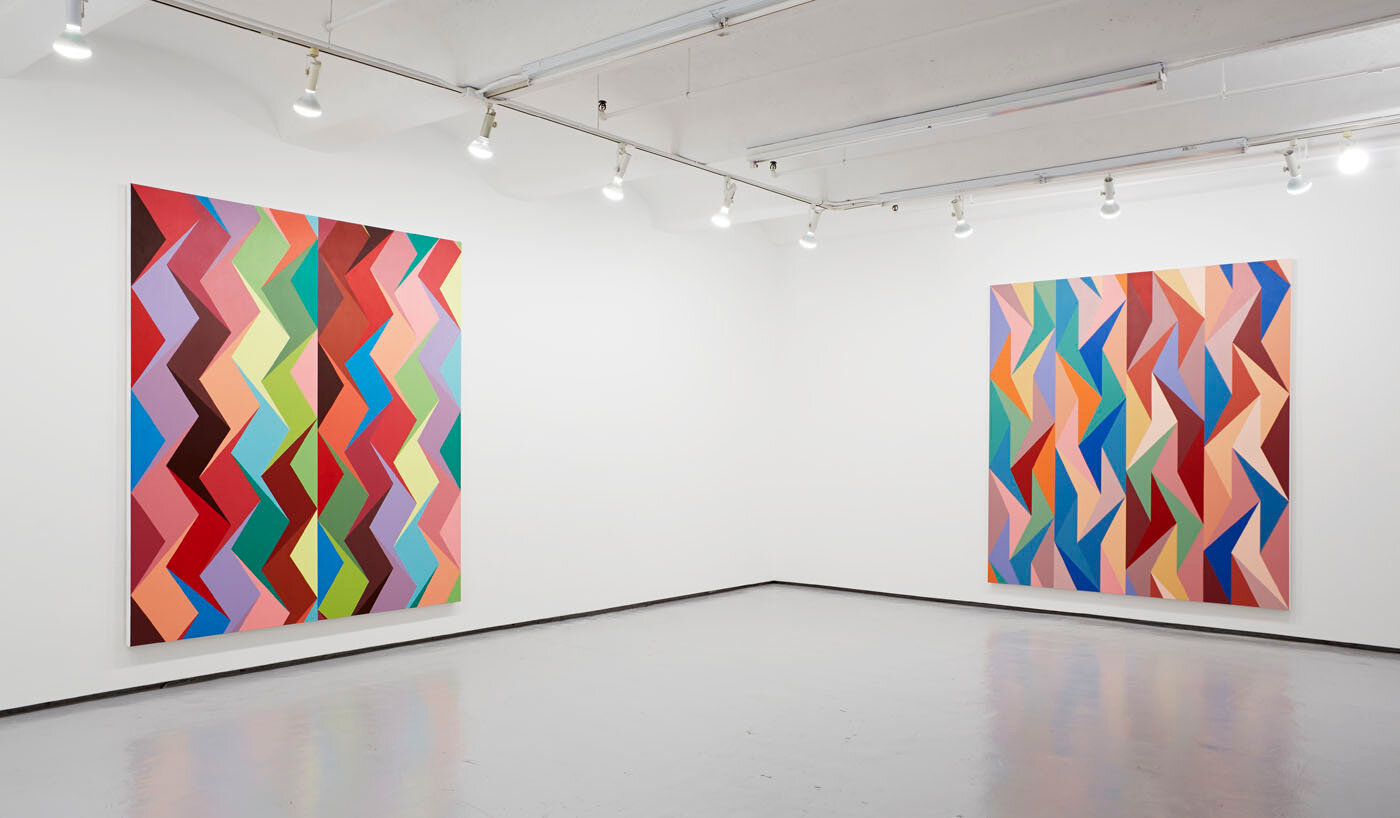 13/26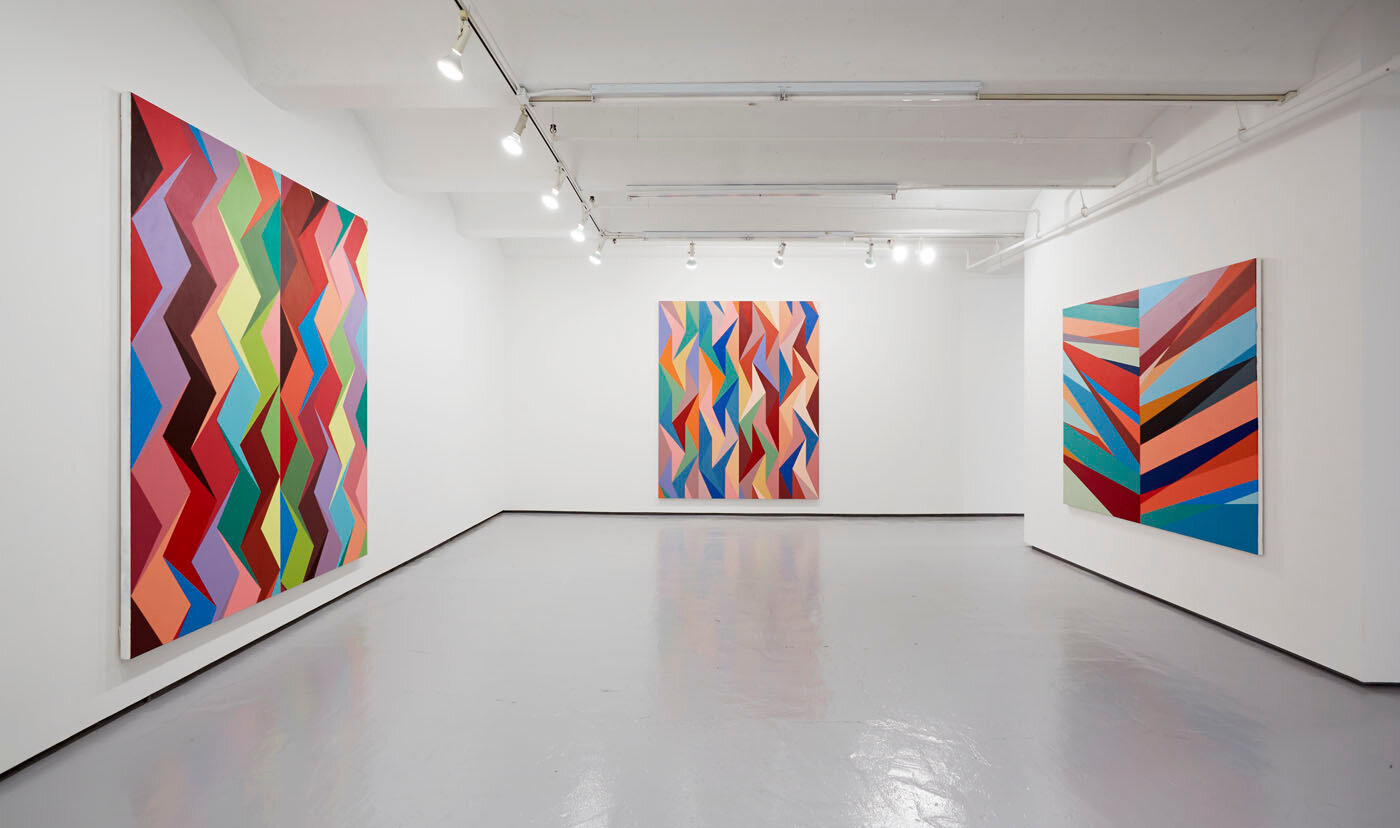 14/26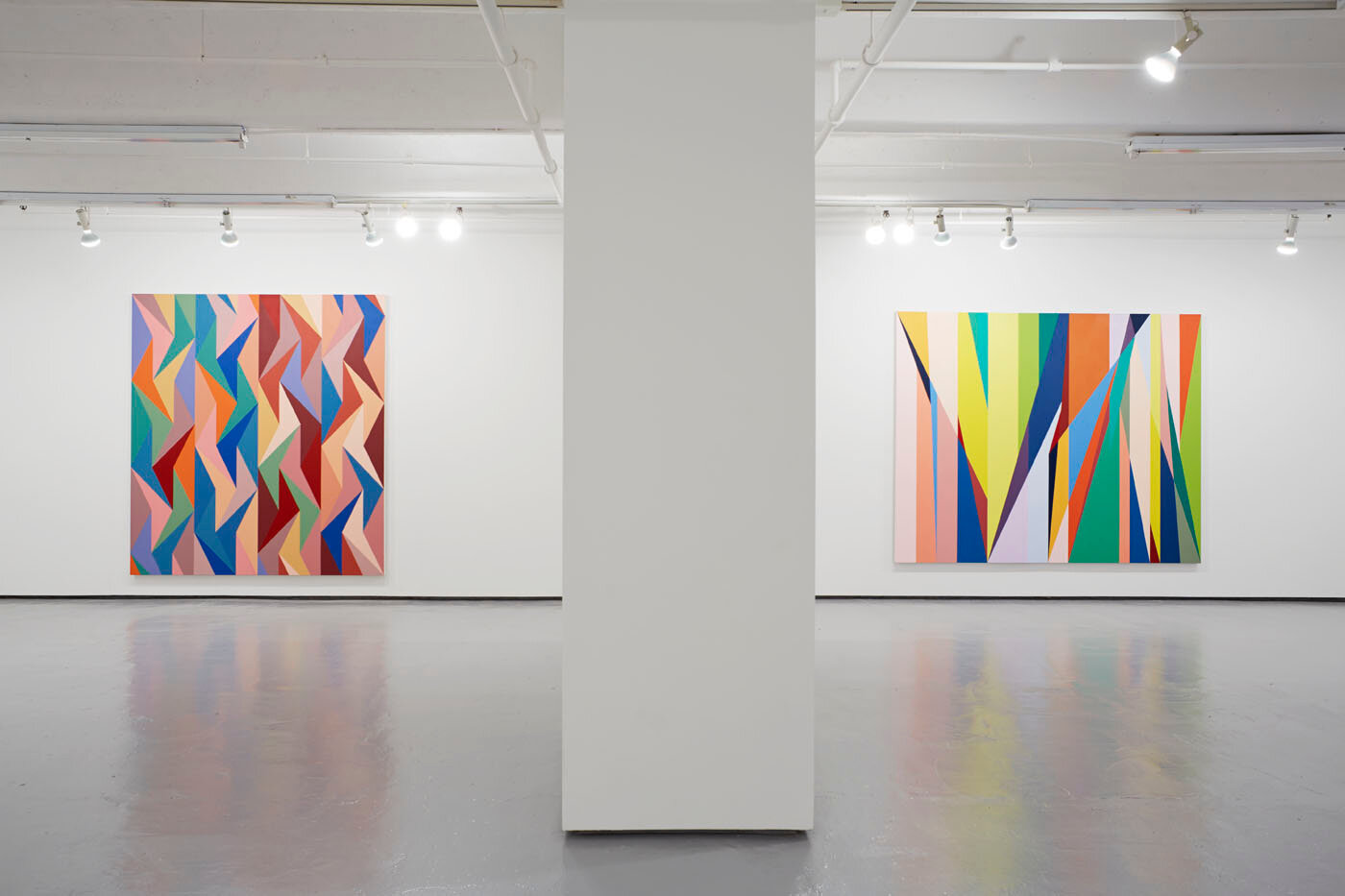 15/26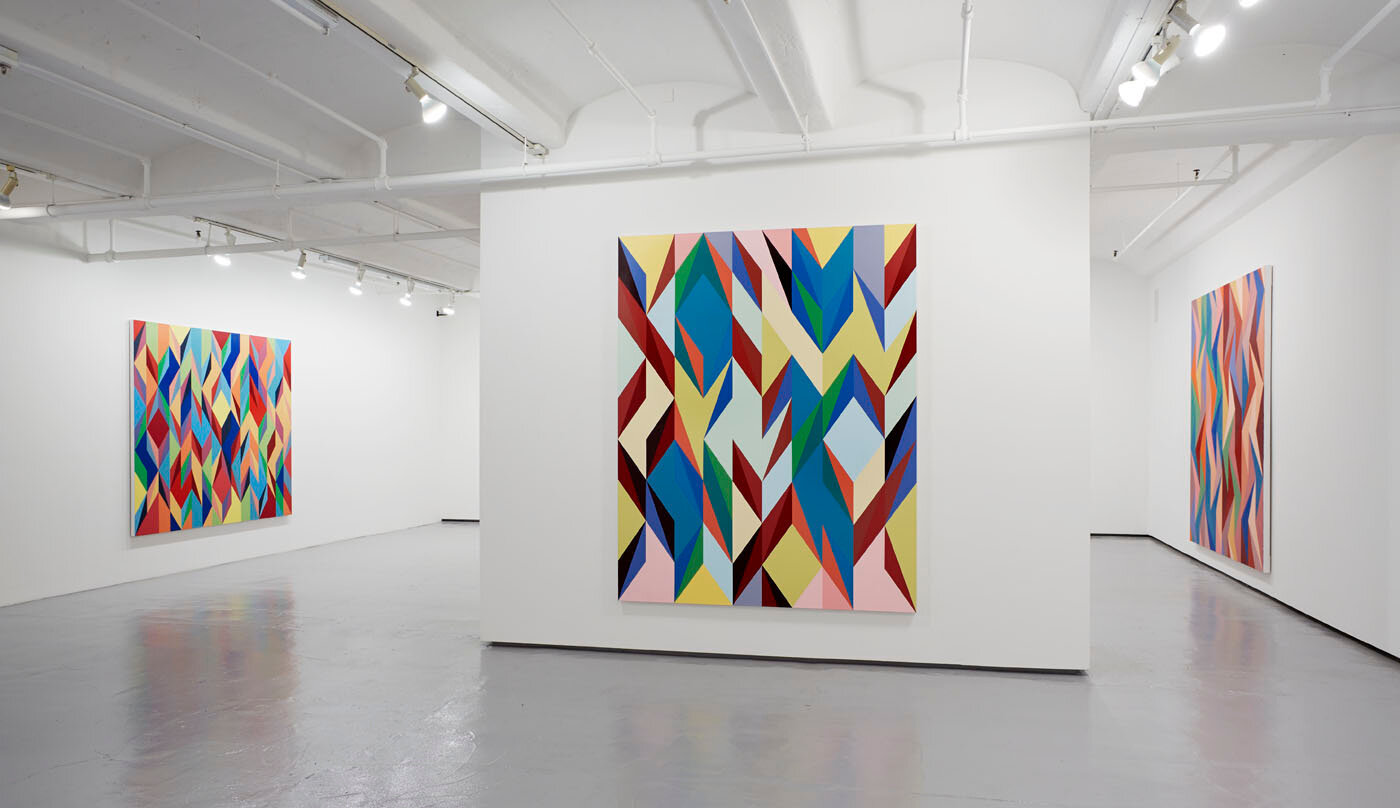 16/26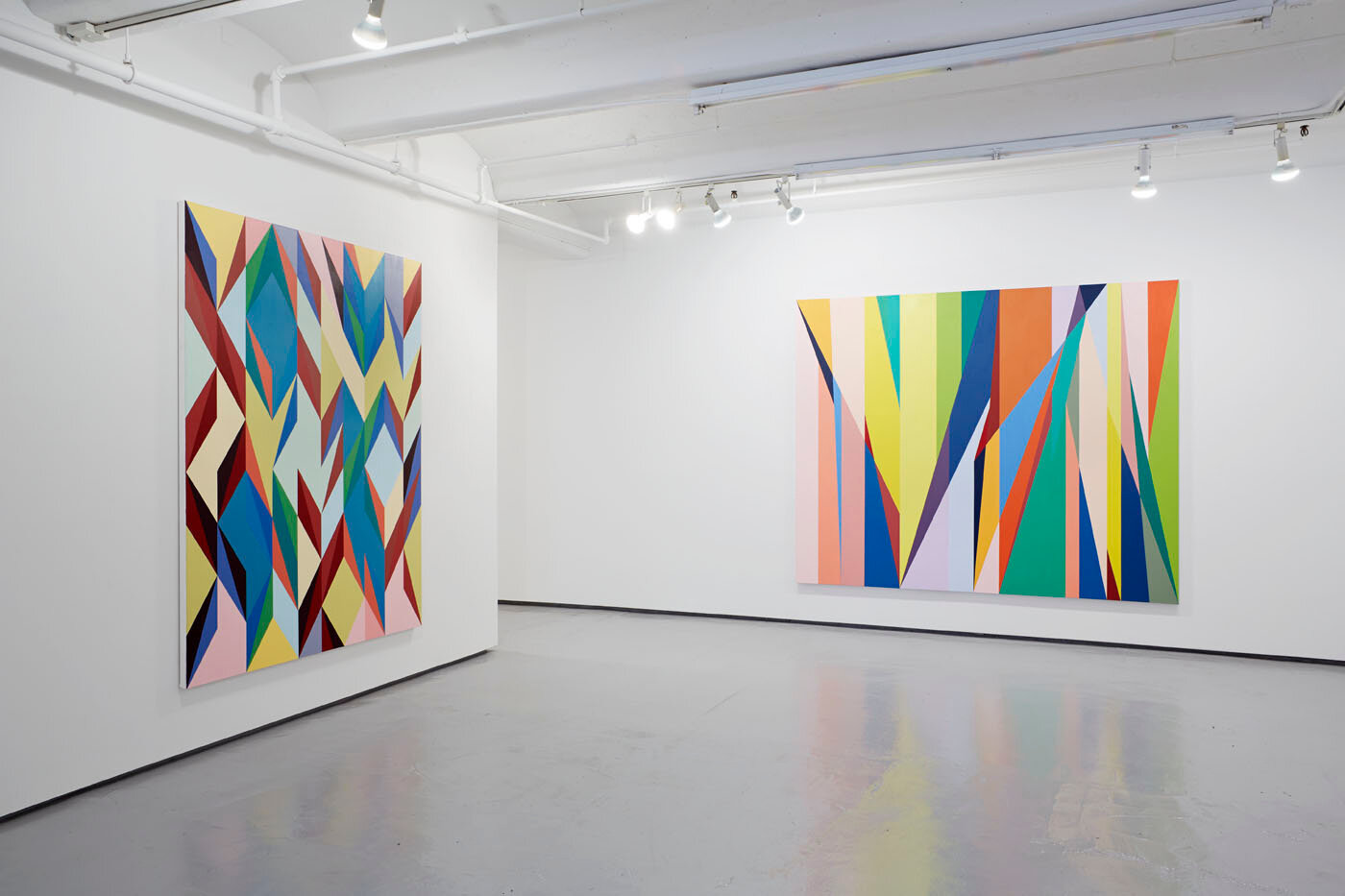 17/26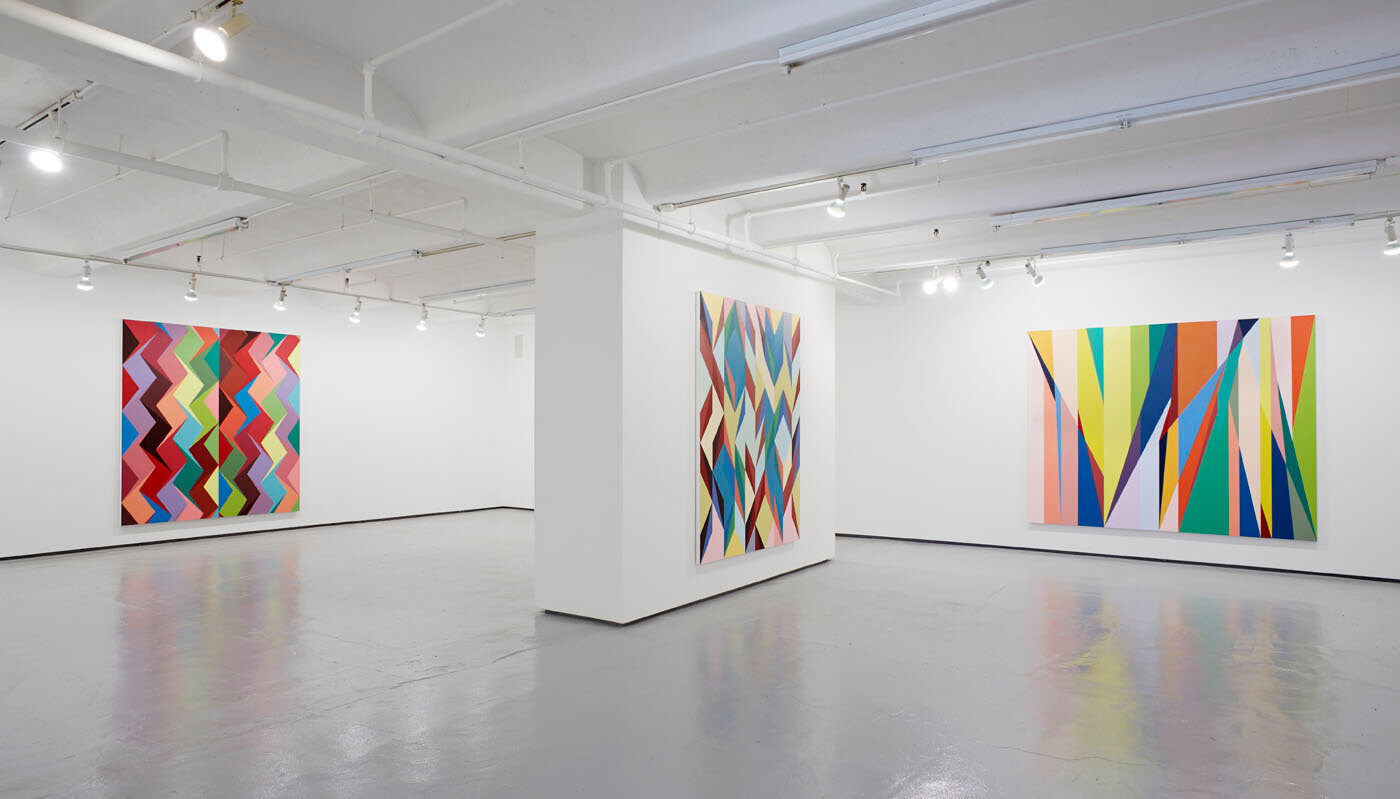 18/26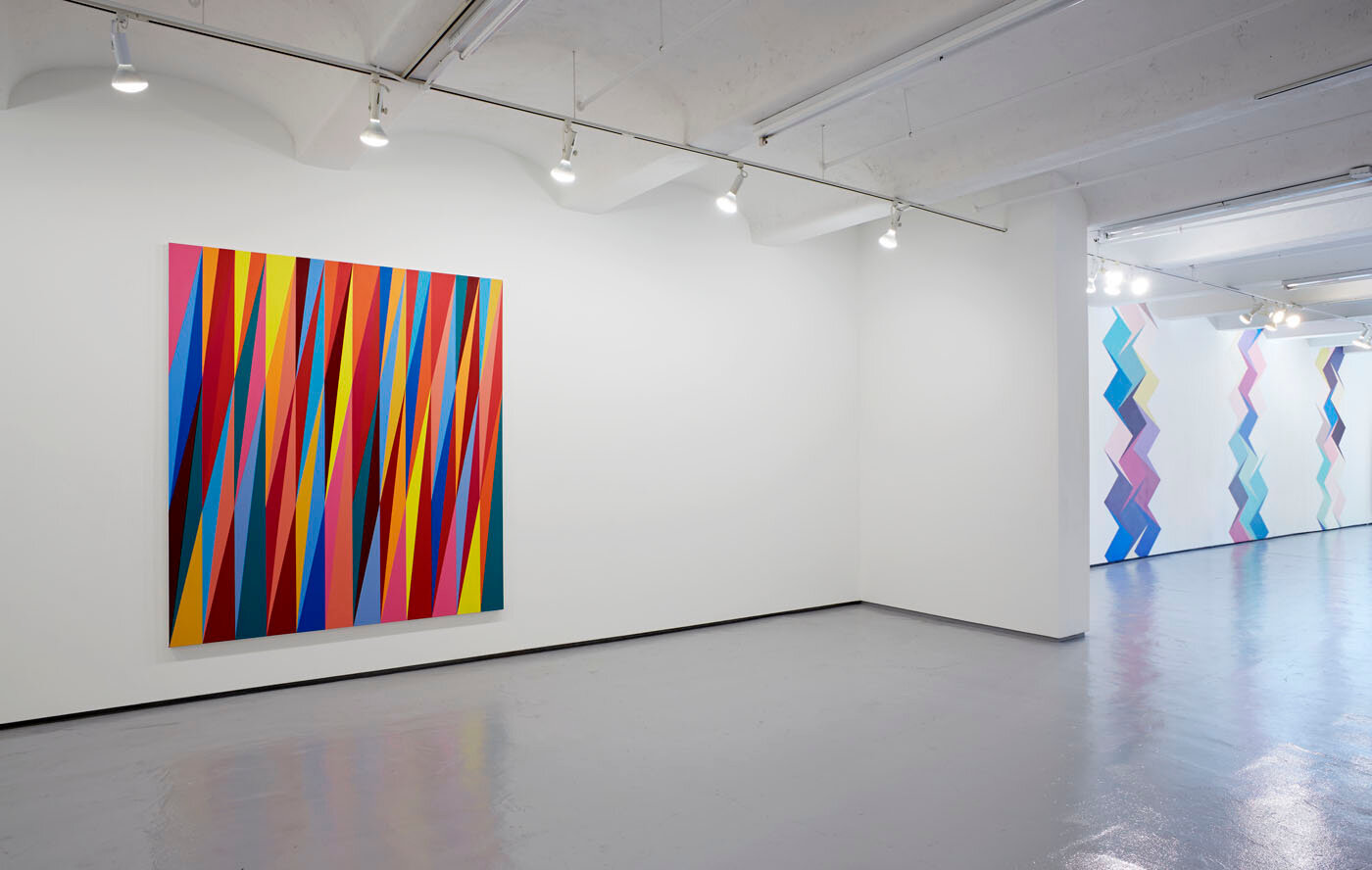 19/26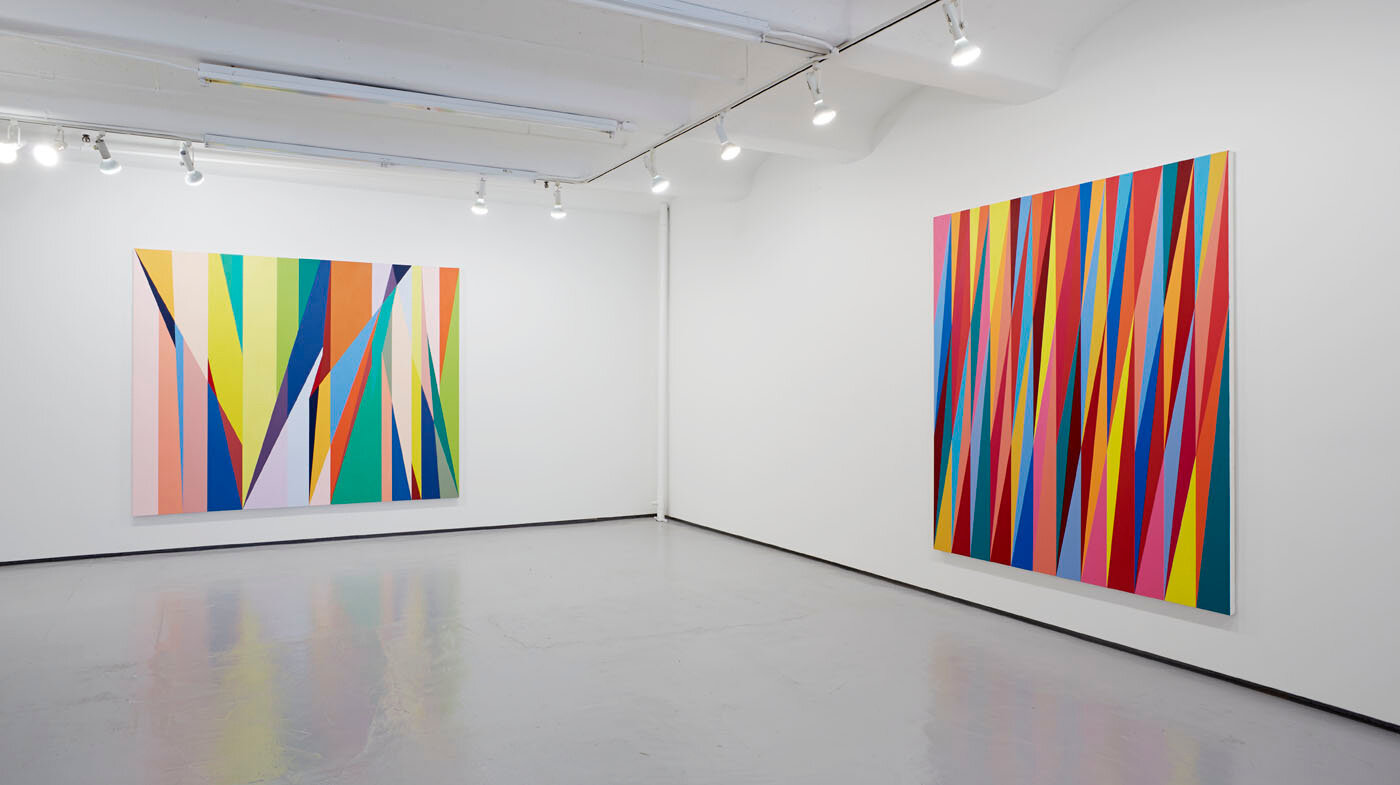 20/26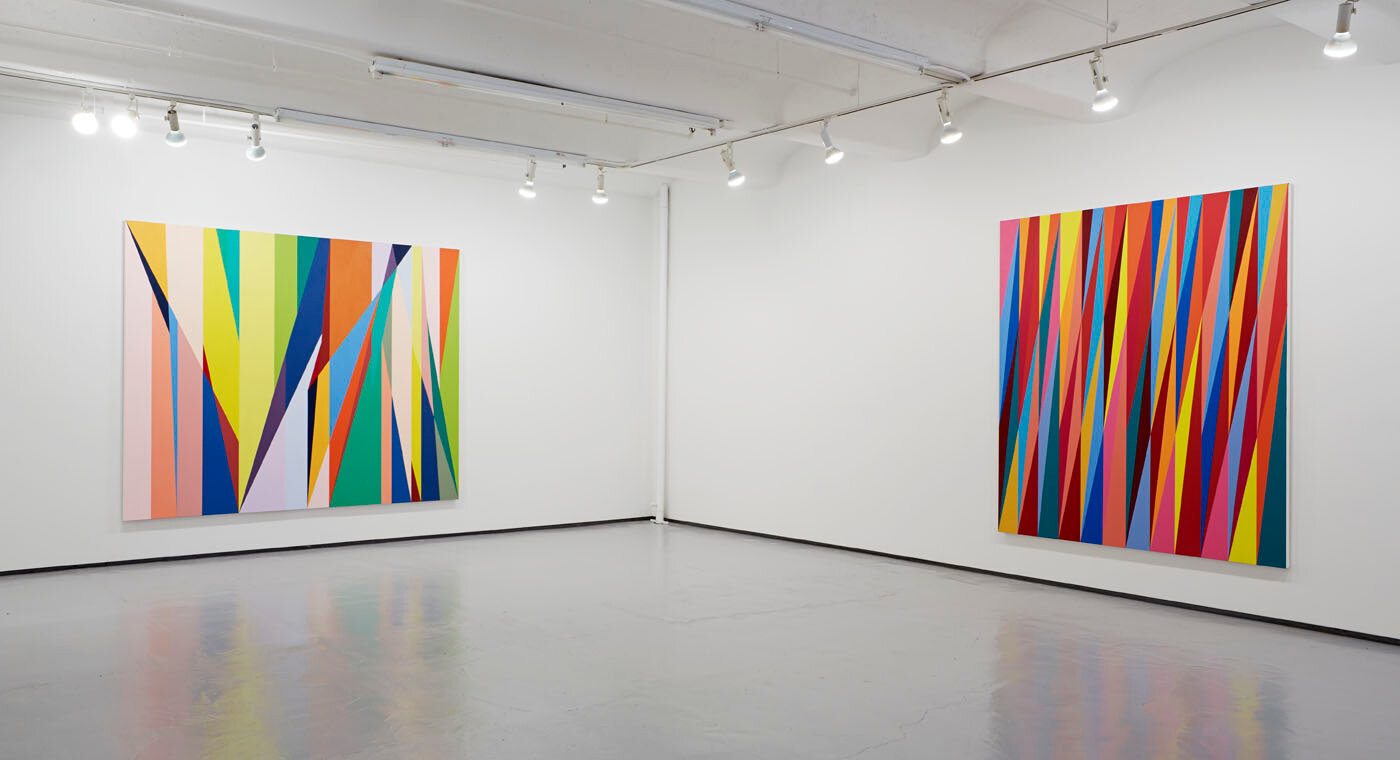 21/26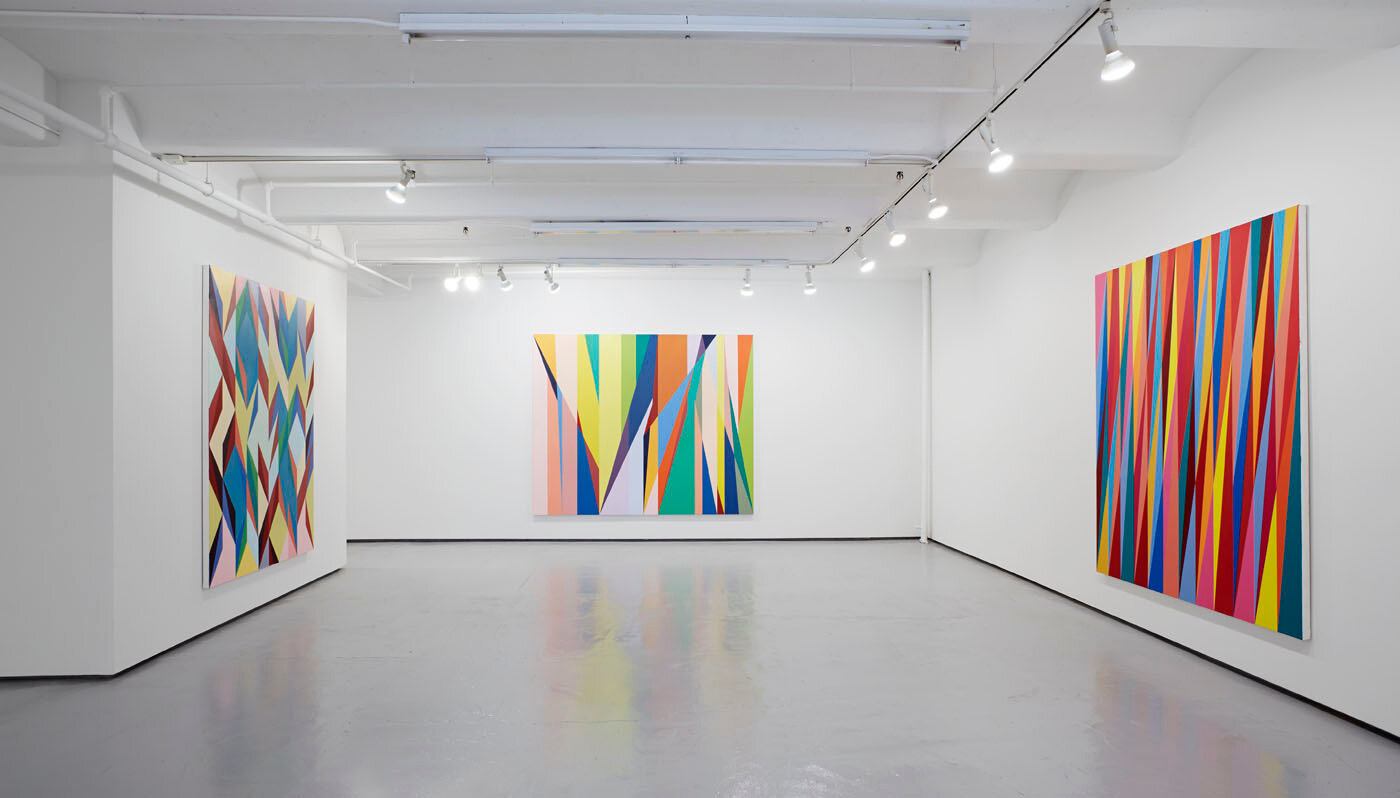 22/26

23/26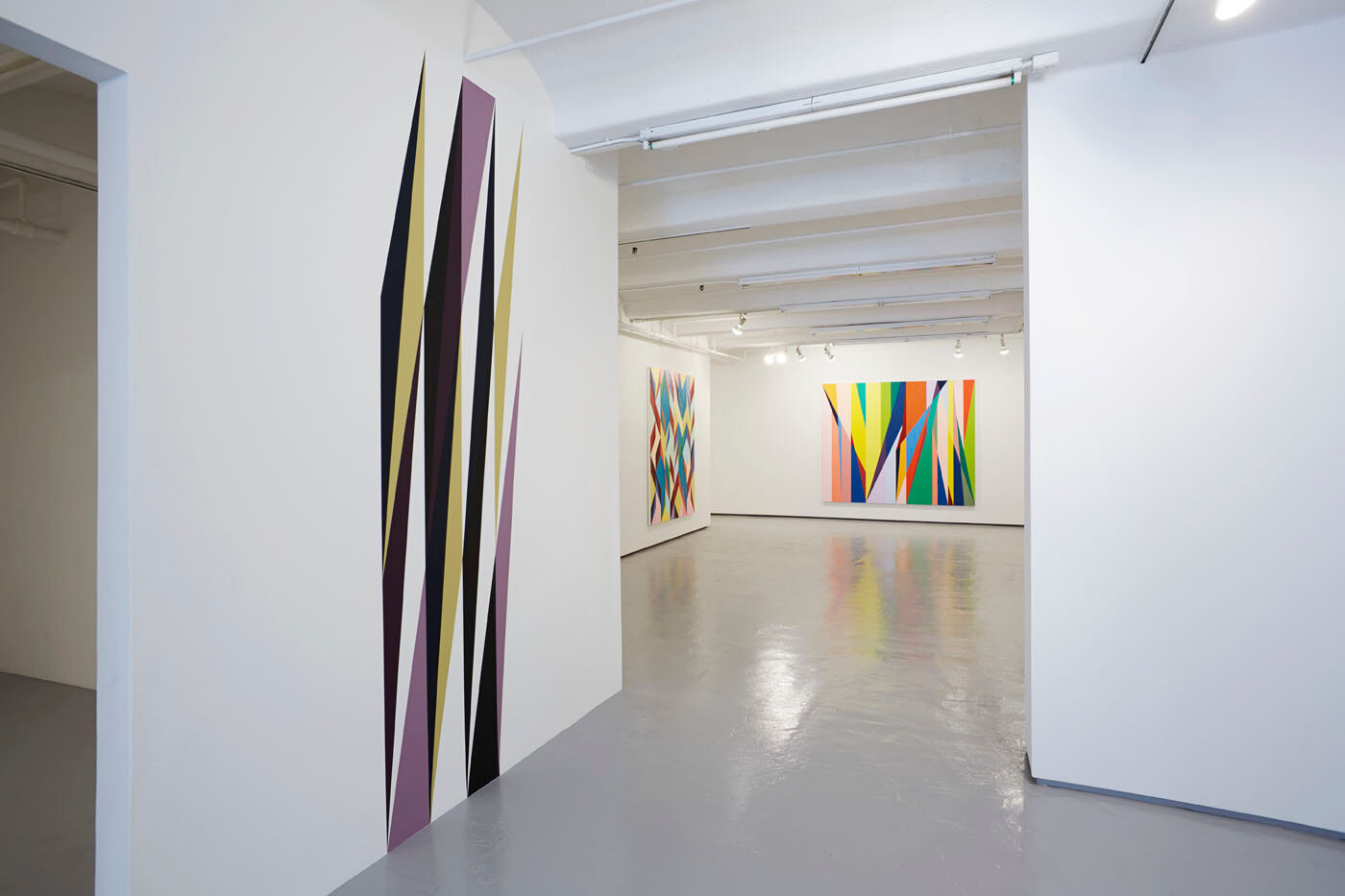 24/26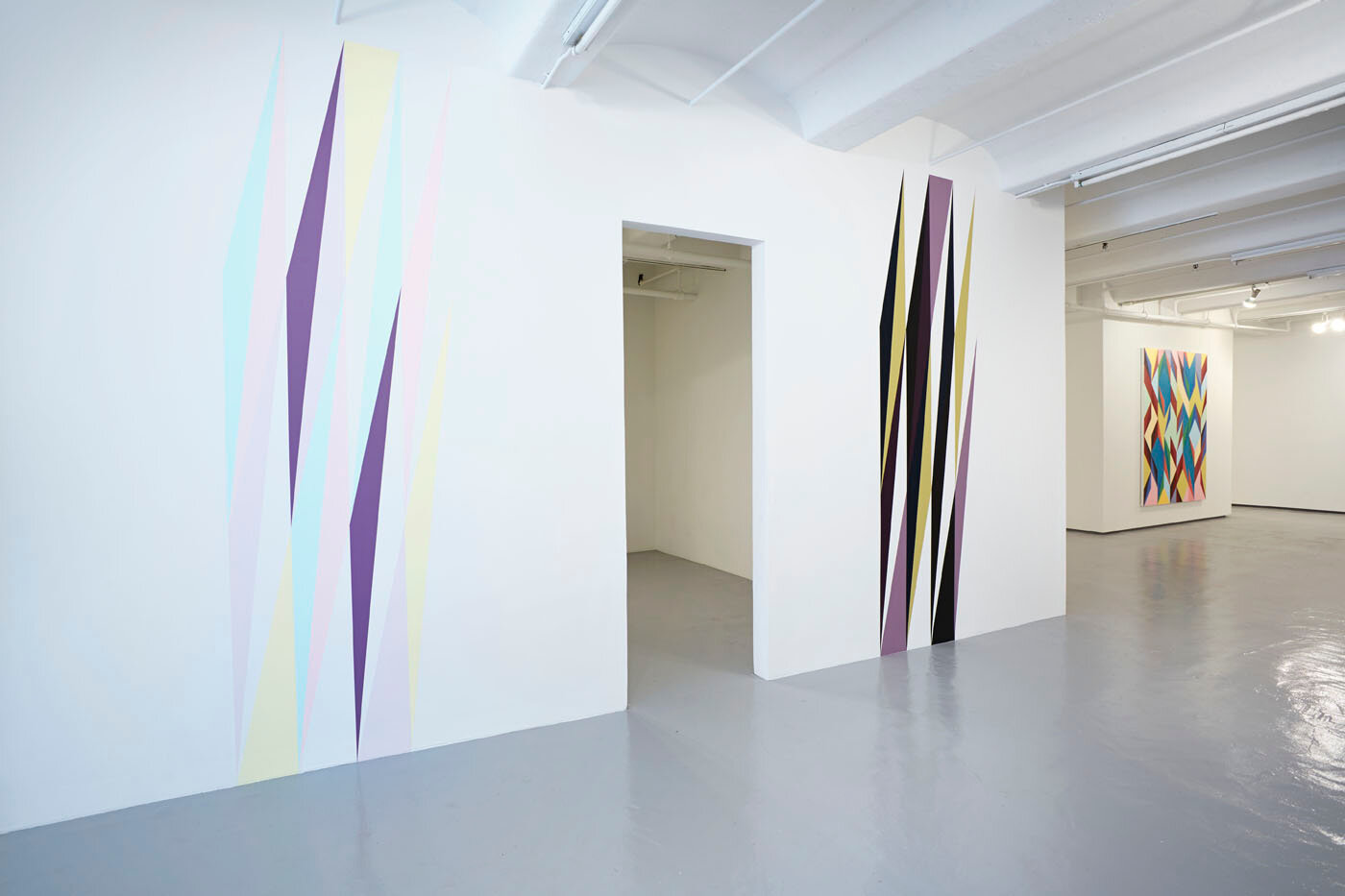 25/26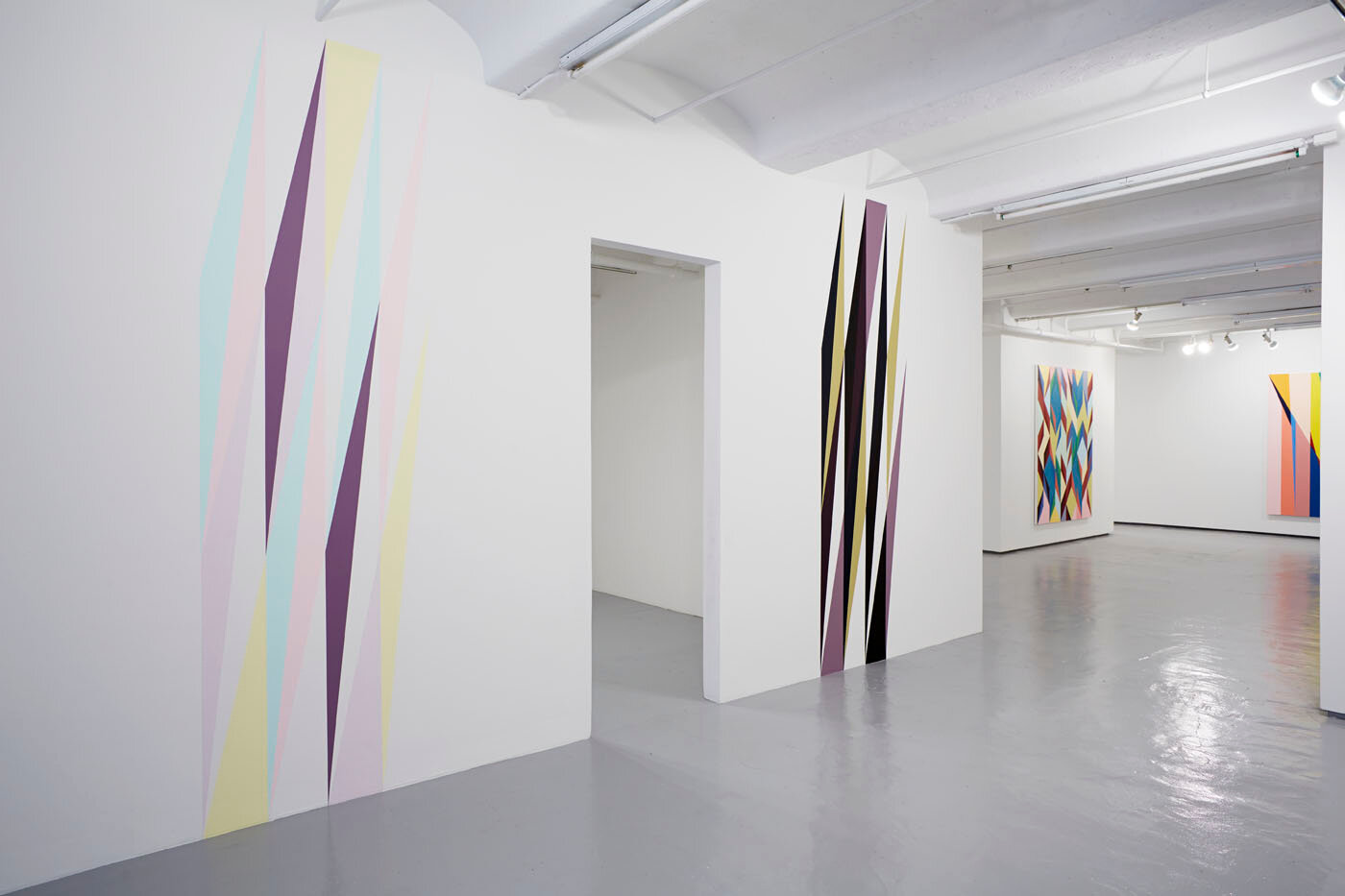 26/26
Dates
Oct 18 – Nov 16, 2013
Location
513 West 20th Street New York, NY 10011
Press Release
ODILI DONALD ODITA
This, That, And The Other

October 18 – November 16, 2013


Opening reception: Friday, October 18th, from 6 – 8 PM at 513 West 20th Street.
Jack Shainman Gallery is pleased to announce This, That, and the Other, the third solo exhibition of new paintings by Odili Donald Odita.
BILL MOYERS: There's a proverb in your tradition that says, "Wherever something stands, something else will stand beside it." How do you interpretthat?
CHINUA ACHEBE: It means that there is no one way to anything. The Ibo people who made that proverb are very insistent on this—there is no absolute anything. They are against excess—their world is a world of dualities…. This does not exist without that.
- Moyers, Bill. A World of Ideas.New York: Doubleday, 1989.
----
"We are able to hear a single tone.But we almost never (that is, without special devices) see a single color unconnected and unrelated to other colors.Colors present themselves in continuous flux, constantly related to changing neighbors and changing conditions.
- Albers, Josef.Interaction of Color. New Haven and London: Yale University Press, 2013.

A color does not exist without its other

These paintings are about the freedom of consideration—the freedom of thought and of considering difference in space and in time.

The colors are specific and exact.They are not arbitrary.They take a position and a stance unlike gray, which sits distanced and non-committed.These colors can get closer to the depiction of thoughts, ideas and emotions.They are real.The space of these colors is one of the mind and the body coming together in form.
My desire in painting is to state the existence of other realities; of other ways and modes of action in life. This seems like a natural and acceptable desire to have, yet with investigation,it is quite clear that in the world we live, this has yet to be achieved.We do need to come together, look deeper and move beyond local taste and judgment to open ourselves up to greater possibility and potential within the world we live.
I want to speak directly to the idea of the 'Other' as a social body within a postmodern and postcolonial reality.In considering notions of the Other, I want to look at aspects of fragmentation and of existence without any specific center or of centers defined within specific contexts.
Music is an equally essential underpinning in my work.My exploration in considering music as a form has brought me to a deep understanding of music as a force that contemplates and explores the extremes of pathos and celebration within the human condition.This in turn is structured as concept and emotion in the paintings—it is my desire to make conceptual consideration of emotional experience and thought.
My play with music and color composition brought me to ideas of atonality, which in turn has enabled me to free the way I use color.Rather than work in institutionally grounded aesthetic systems where the containment of color occurs because of assumed and prejudiced notions of color as aberrant, abject and superficial, it has always been my intention to work without the 'fear of color', which is in itself a censoring, limiting and debilitating condition.Color has been and continues to be a way for me to explore many different ideas as they exist within social, cultural, aesthetic and even political contexts.
-Odili Donald Odita, Philadelphia, 2013
Odita was born in 1966 in Enugu, Nigeria and lives and works in Philadelphia. He received a Penny McCall Foundation Grant in 1994, a Joan Mitchell Foundation grant in 2001 and a Louis Comfort Tiffany Grant in 2007. Also in 2007, his large installation Give Me Shelter was featured prominently in the 52nd Venice Biennale exhibition Think with the Senses, Feel with the Mind, curated by Robert Storr. He has had many solo exhibitions in museums and institutions includingYerba Buena Center for the Arts, San Francisco, CA; Contemporary Arts Museum, Houston, TX; Studio Museum in Harlem, NY; Institute of Contemporary Art, Philadelphia, PA; Ulrich Museum of Art, Wichita, KS; and Princeton University, NJ.
Odita has been commissioned to paint many large-scale wall installations, most recently at the United States Mission to the United Nations in New York (2011), Savannah College of Art and Design (2012), the New Orleans Museum of Art (2011), and Kiasma, Helsinki (2011) as a part of the exhibition ARS 11. In 2012 he was commissioned by the New York Presbyterian Hospital to paint a 5,000 square foot exterior wall. That same year he transformed the 20th Avenue subway station on the D line in Brooklyn with Kaleidoscope, where he translated his paintings into a series of stained glass windows. His most recent project is an installation at the George C. Young Federal Building and Courthouse in Orlando, FL.
Concurrently on view at 524 West 24th Street is Brad Kahlhamer: A Fist Full of Feathers from October 18th through November 16th.
Upcoming exhibitions at the gallery include Susana Solano A meitat de camí – Halfway there at both our 20th street and 24th street locations opening November 22, 2013 and remaining on view until January 11, 2014.
Gallery hours are Tuesday through Saturday from 10am to 6pm. For additional information and photographic material please contact the gallery at info@jackshainman.com.
......................