Odili Donald Odita: The Velocity Of Change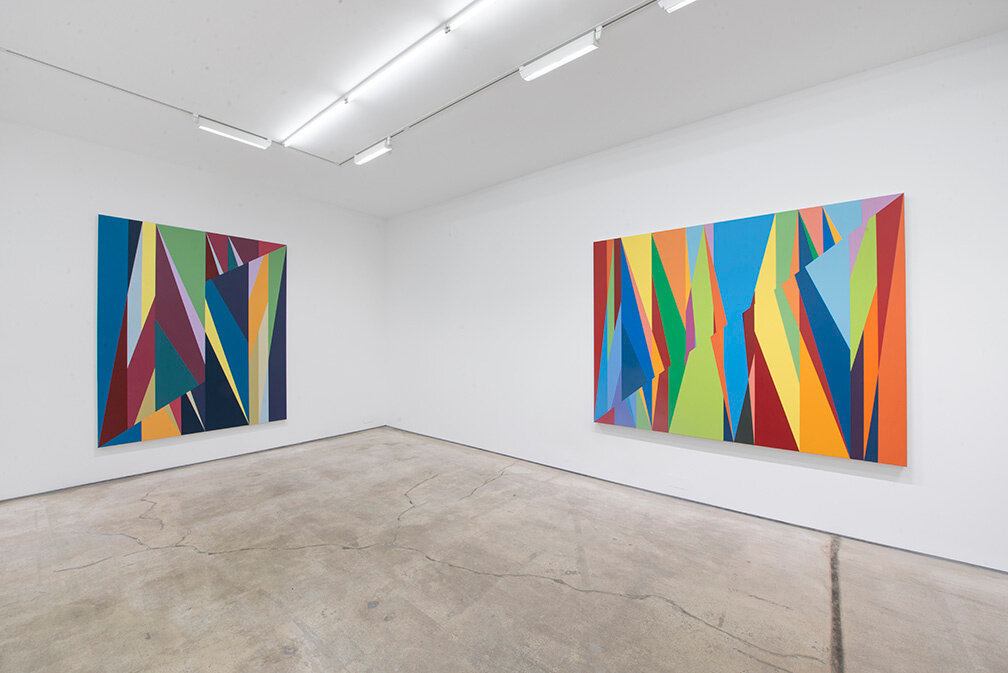 1/13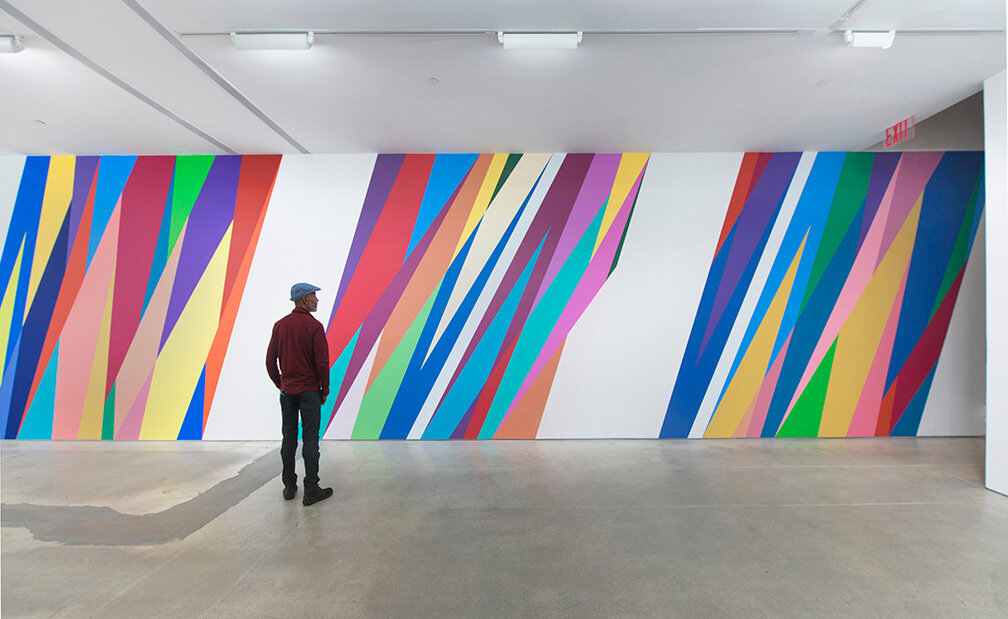 2/13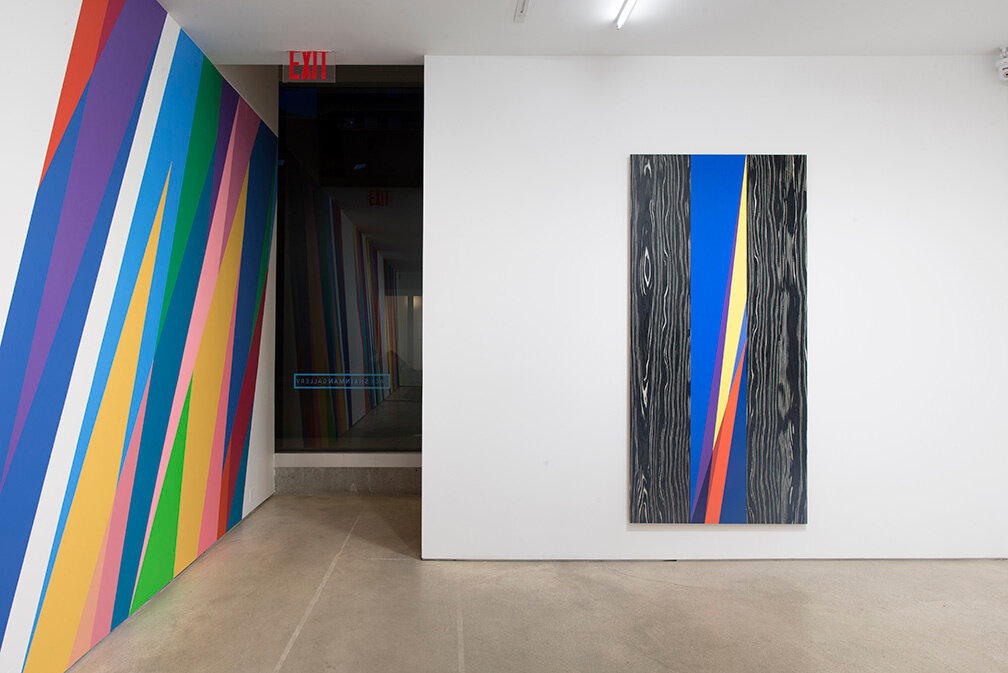 3/13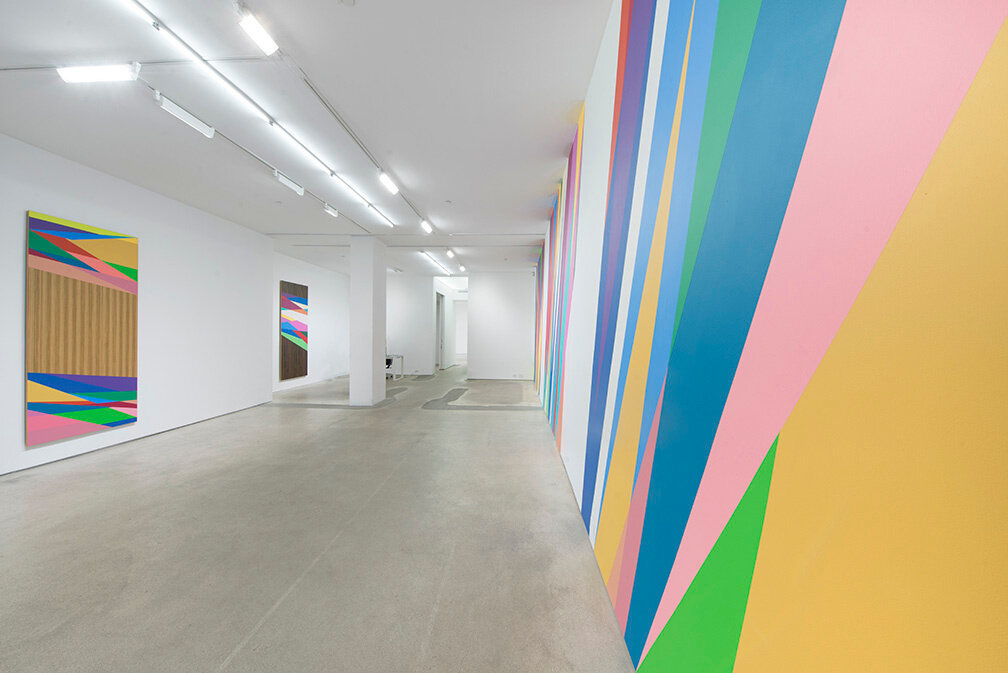 4/13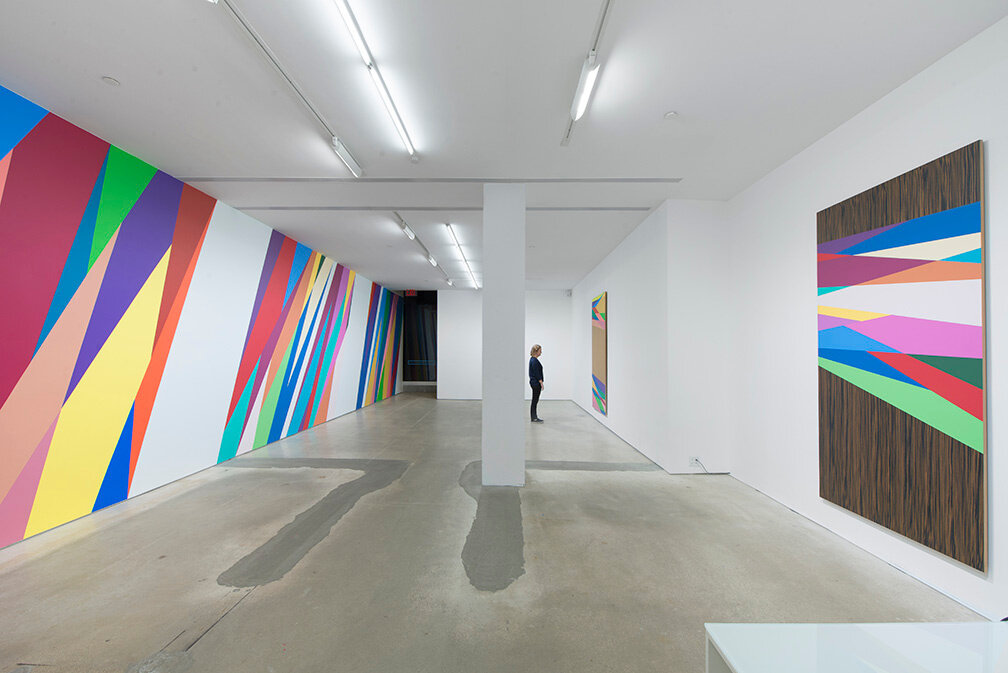 5/13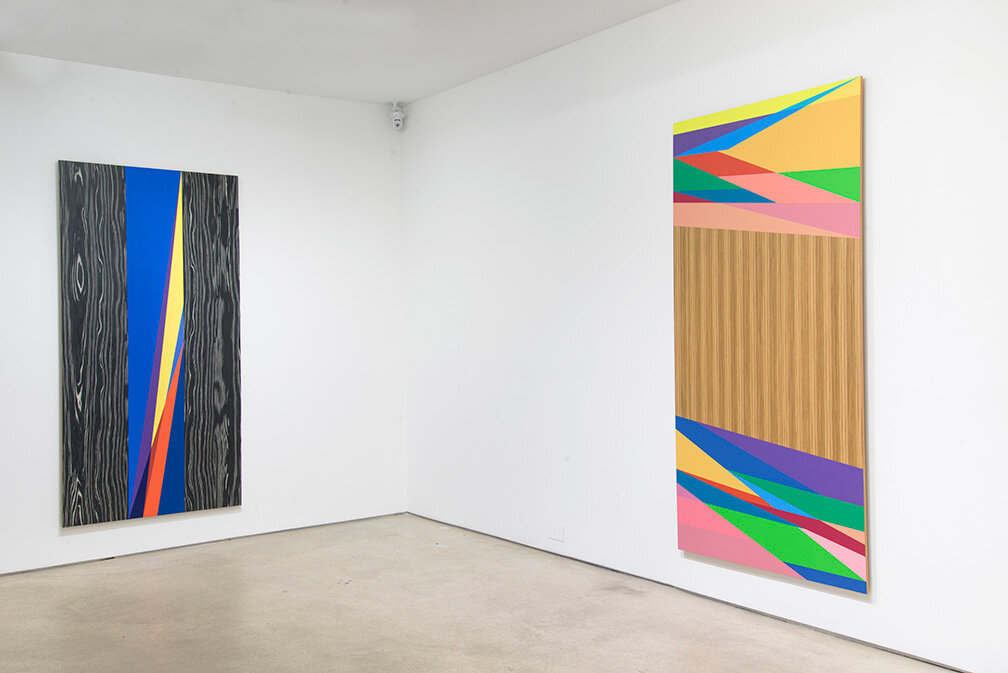 6/13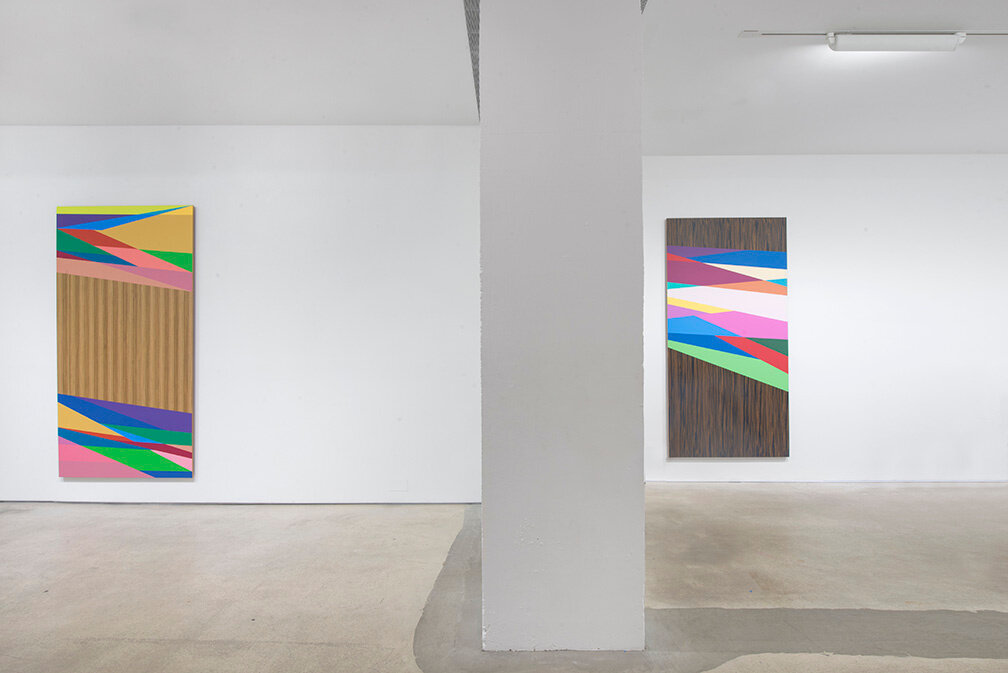 7/13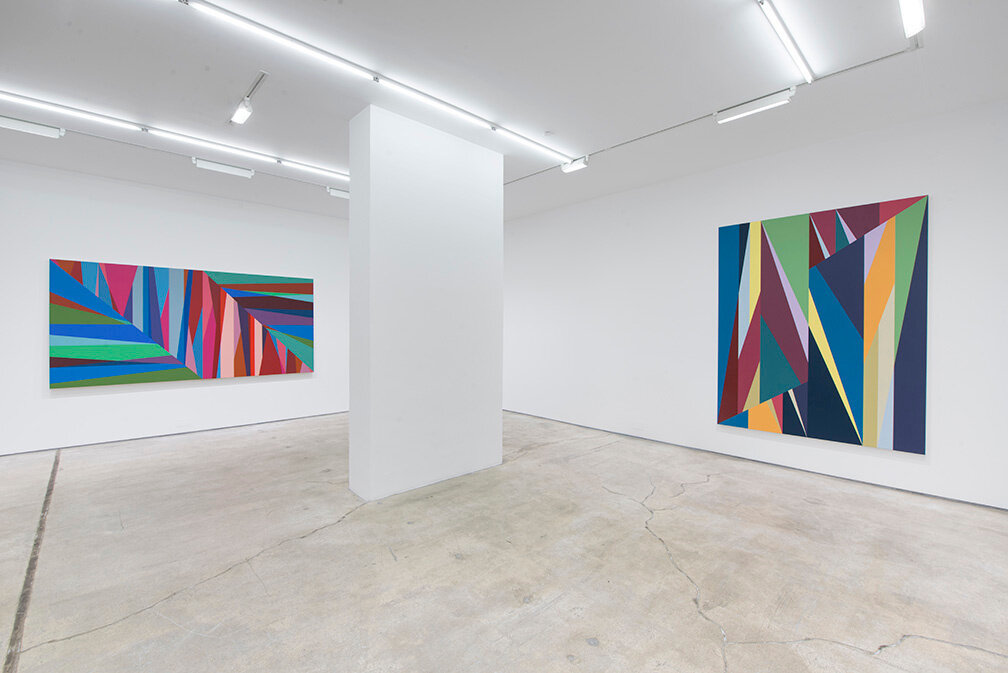 8/13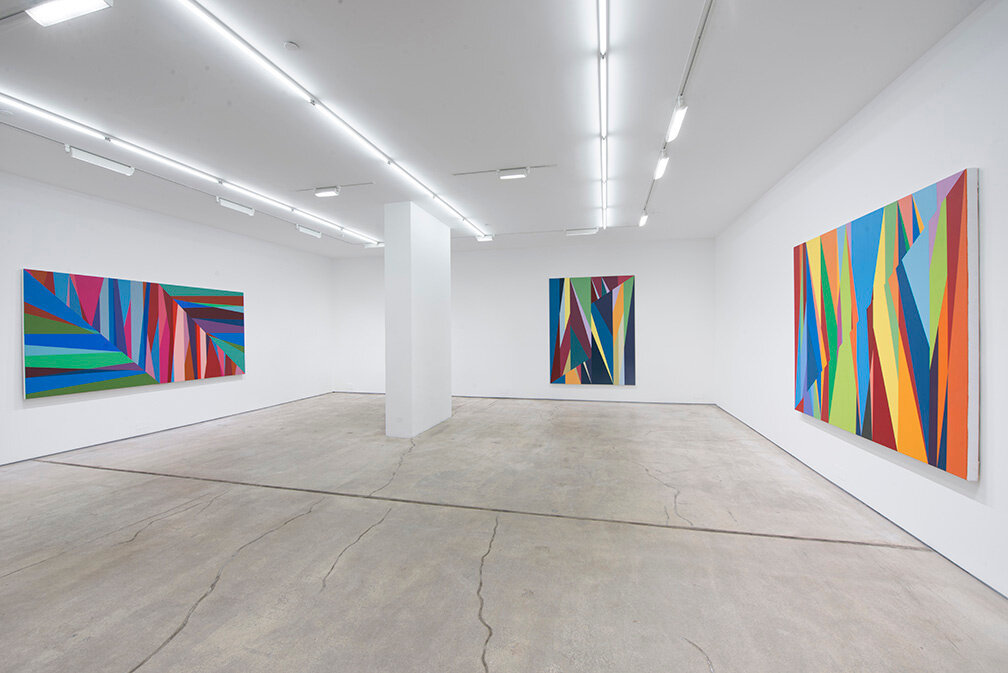 9/13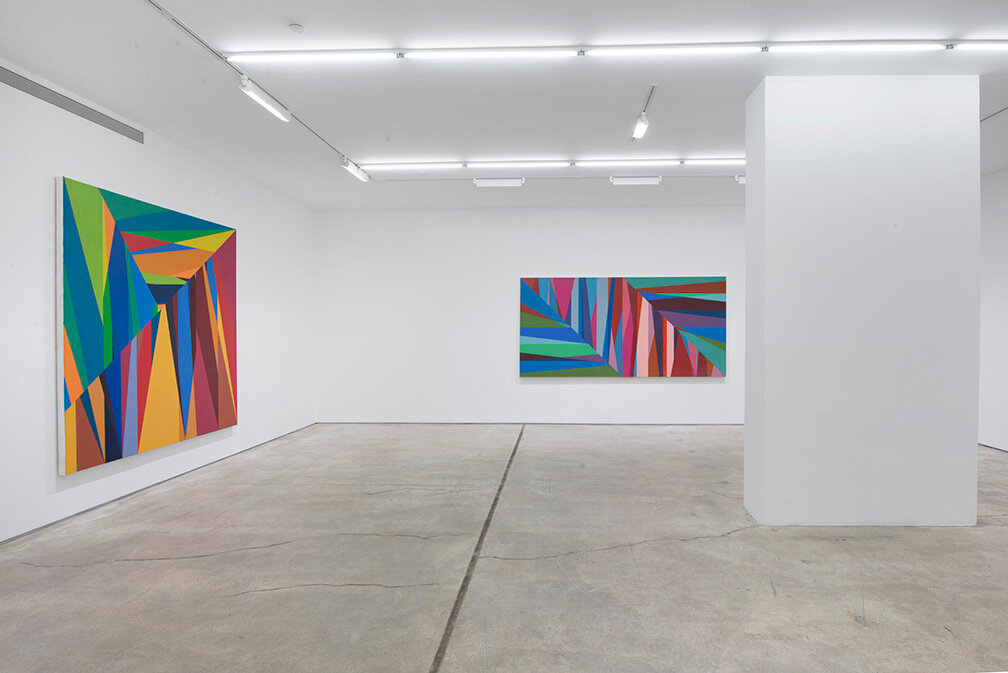 10/13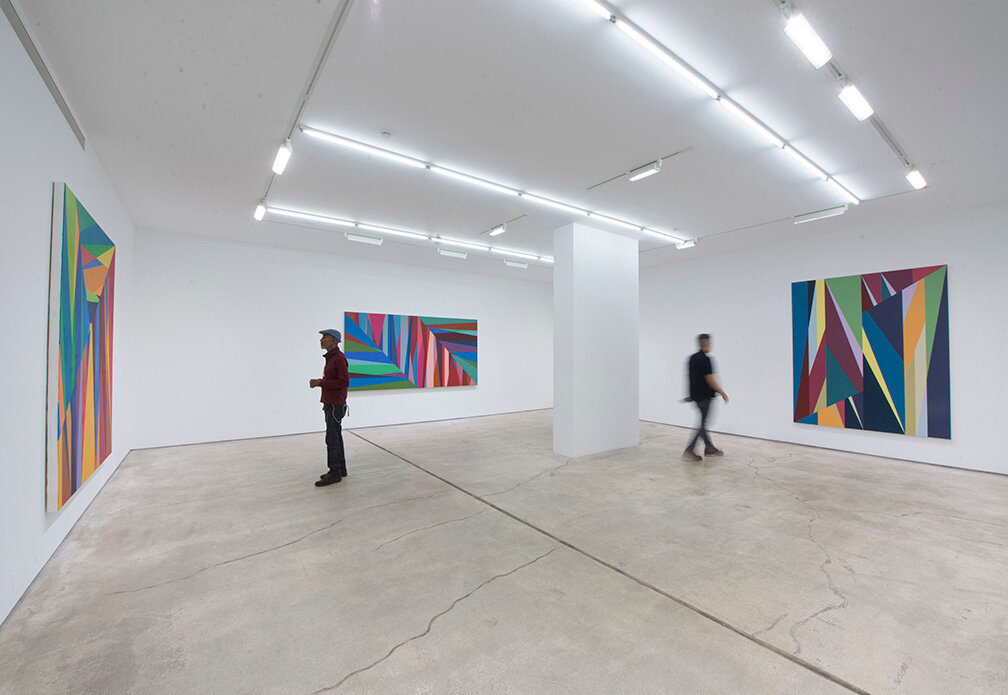 11/13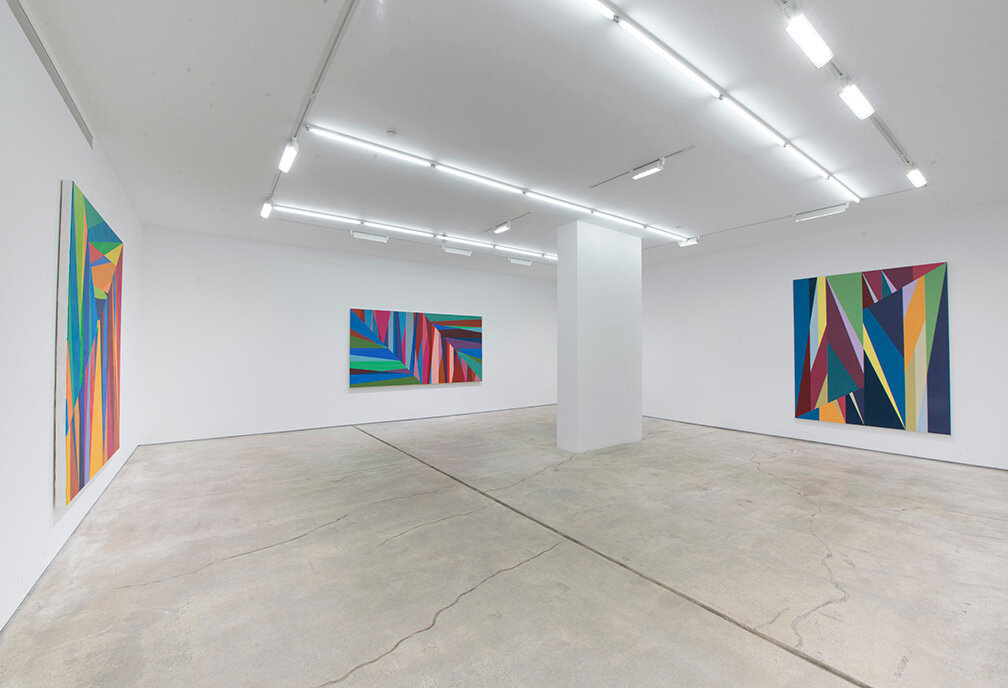 12/13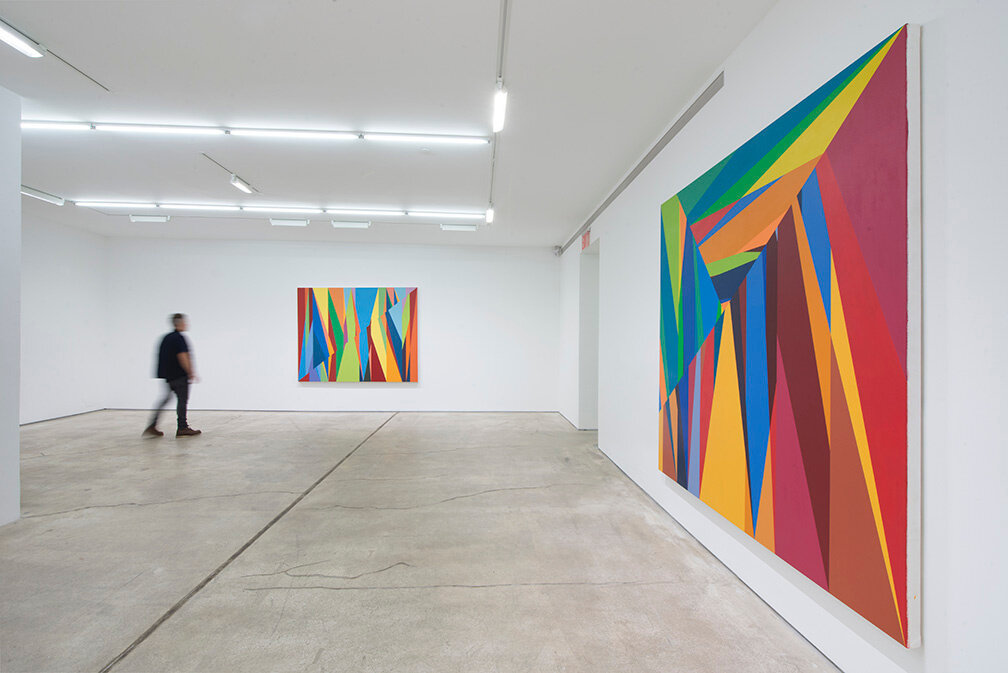 13/13
Dates
Dec 11, 2015 – Jan 30, 2016
Press Release
ODILI DONALD ODITA
The Velocity of Change
December 11—January 30, 2016
Opening reception for the exhibition: Friday, December 11th, from 6 – 8 PM at 524 West 24th Street.
Jack Shainman Gallery is pleased to announce The Velocity of Change, the fourth solo exhibition of new paintings by Odili Donald Odita.
"The limits of language are the limits of my world." -Ludwig Wittgenstein, Tractatus Logico-Philosophicus, 1922.
Language, as a construct communally accepted, carries with it the burden of its applied history – that being the history of ideation and meaning. We have engaged these forces to create a greater connection of community within social groupings. Inadvertently and otherwise, we have also used language to terrorize, vilify, cannibalize, ostracize, persecute, and subjugate others who are not in the same space of authority – this done by those that hold power over language, through its force of command and condemnation.
The problem is language. It has always been my intention since the beginning to make paintings as a space that exists before language. Like the color-burst from a television screen before an image appears; or the open spark of thought before the idea; I want to conjure from a space that is free and construct-less, with the intention of possibility in mind.
I want to resist the binary; the faulty thinking that defines the experience of the Other in opposition to the "ground of whiteness." Rather, it is to realize that whiteness is also a construct amongst all other identity constructions that exist within the world.
The resistance to color comes from those that want only structure without the immeasurability of light and space. I hope to engage the intrinsic power of color in its ability to escape the definitions of language that limit and paralyze.
It becomes increasingly important to recognize the power of inquiry and imagination as time is flattened by remote information that edges closer to our fingertips, while all thought filters through on auto-correct.
My Father told me when he was little he learned to cook with his Grandmother. Everyday, they spread flour on the counter and made a drawing in it as a ritual before cooking. This was done with respect to the process of cooking in each new day. I wish to engage my painting with this sentiment in mind in order to renew the space of intention, action and the imagination, again and again.
-Odili Donald Odita, Philadelphia, 2015
Odita was born in 1966 in Enugu, Nigeria and lives and works in Philadelphia. He has exhibited extensively in the United States and internationally, including recent exhibitions, Heaven's Gate, at Savannah College of Art and Design (2012-2013); Outside the Lines: Color Across the Collections, Newark Museum, New Jersey (2015-16); Represent: 200 Years of African American Art, Philadelphia Museum of Art, Philadelphia (2015); Evolving Geometries, Virginia Tech Center for the Arts (2014); Kiasma Museum of Contemporary Art, Helsinki, as a part of the exhibition ARS 11 (2011). In 2007, Odita's large installation Give Me Shelter was featured prominently in the 52nd Venice Biennale exhibition Think with the Senses, Feel with the Mind, curated by Robert Storr.
Odita has been commissioned to paint many large-scale wall installations, most recently in 2015 at the Nasher Museum and Downtown Durham YMCA, Durham, NC on the occasion of Nasher10, a celebration of the first ten years of the Nasher Museum. Other major commissions include City of Philadelphia Mural Arts Program, PA (2015), Ezra Stiles College at Yale University, New Haven, CT (2015), George C. Young Federal Building and Courthouse in Orlando, FL (2013), United States Mission to the United Nations in New York (2011), and the New Orleans Museum of Art (2011).
Concurrently on view isThe Velocity of ChangebyOdili Donald Oditaat 524 West 24thStreet andWinter in America, a group exhibition at The School, Kinderhook, NY. Upcoming exhibitions at the gallery include a group showOf A Different Nature, which includes works by El Anatsui, Bernd and Hilla Becher, Maya Lin at our 20th Street location andClaudette Schreuders: Note to Selfat our 24thStreet location, opening February 4 - March 16, 2016.
Gallery hours are Tuesday through Saturday from 10am to 6pm. For additional information and photographic material please contact the gallery atinfo@jackshainman.com.