New Yorked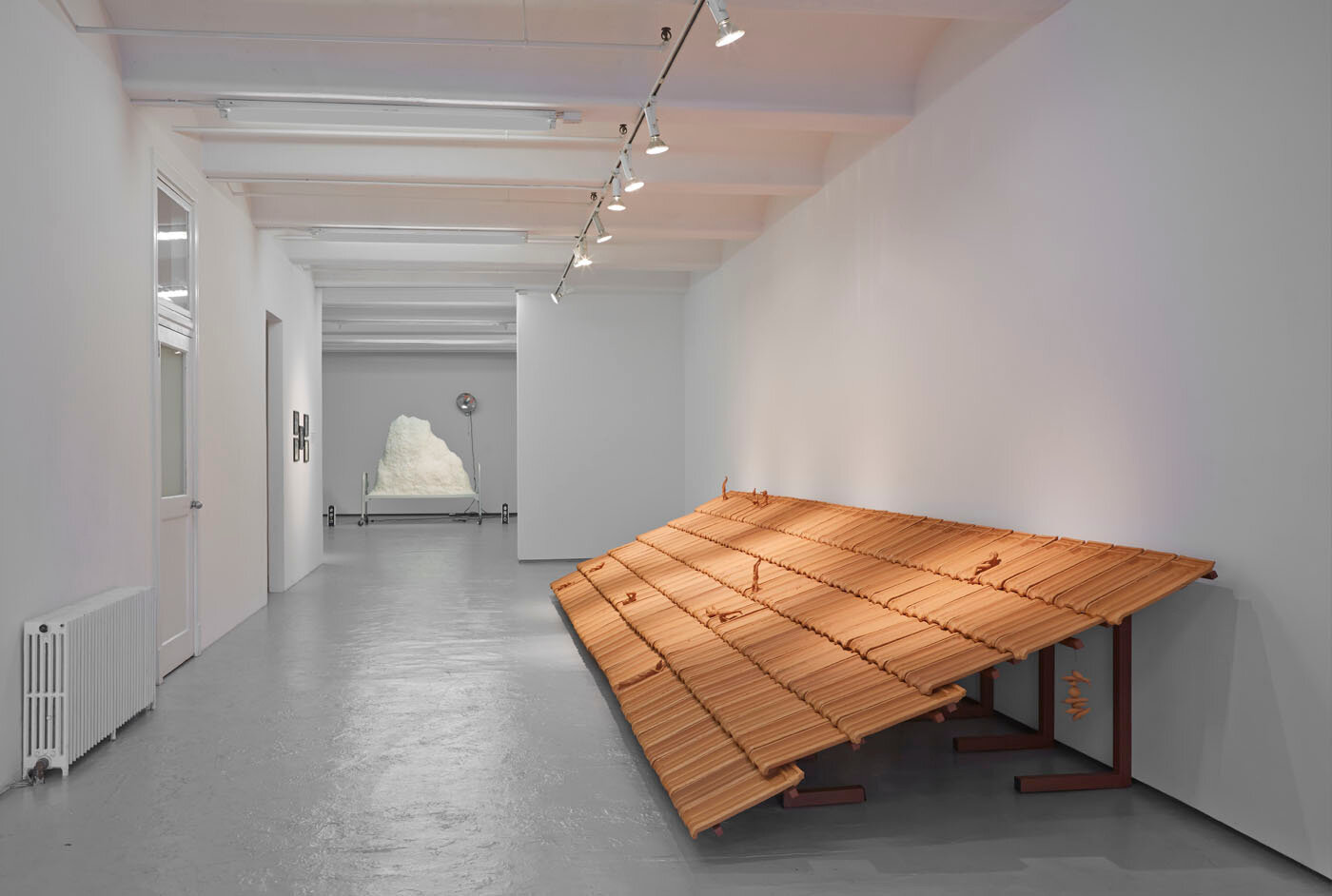 1/23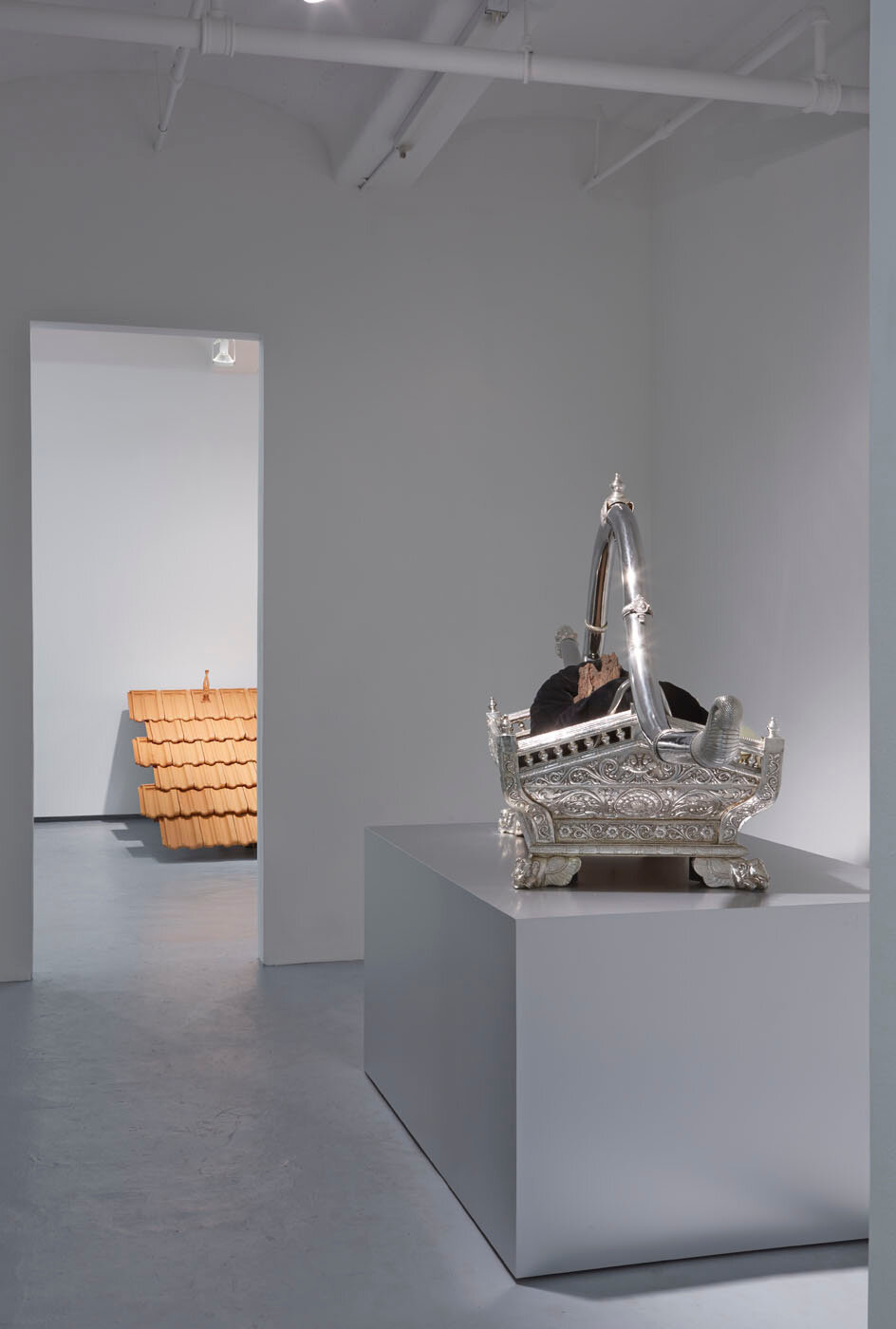 2/23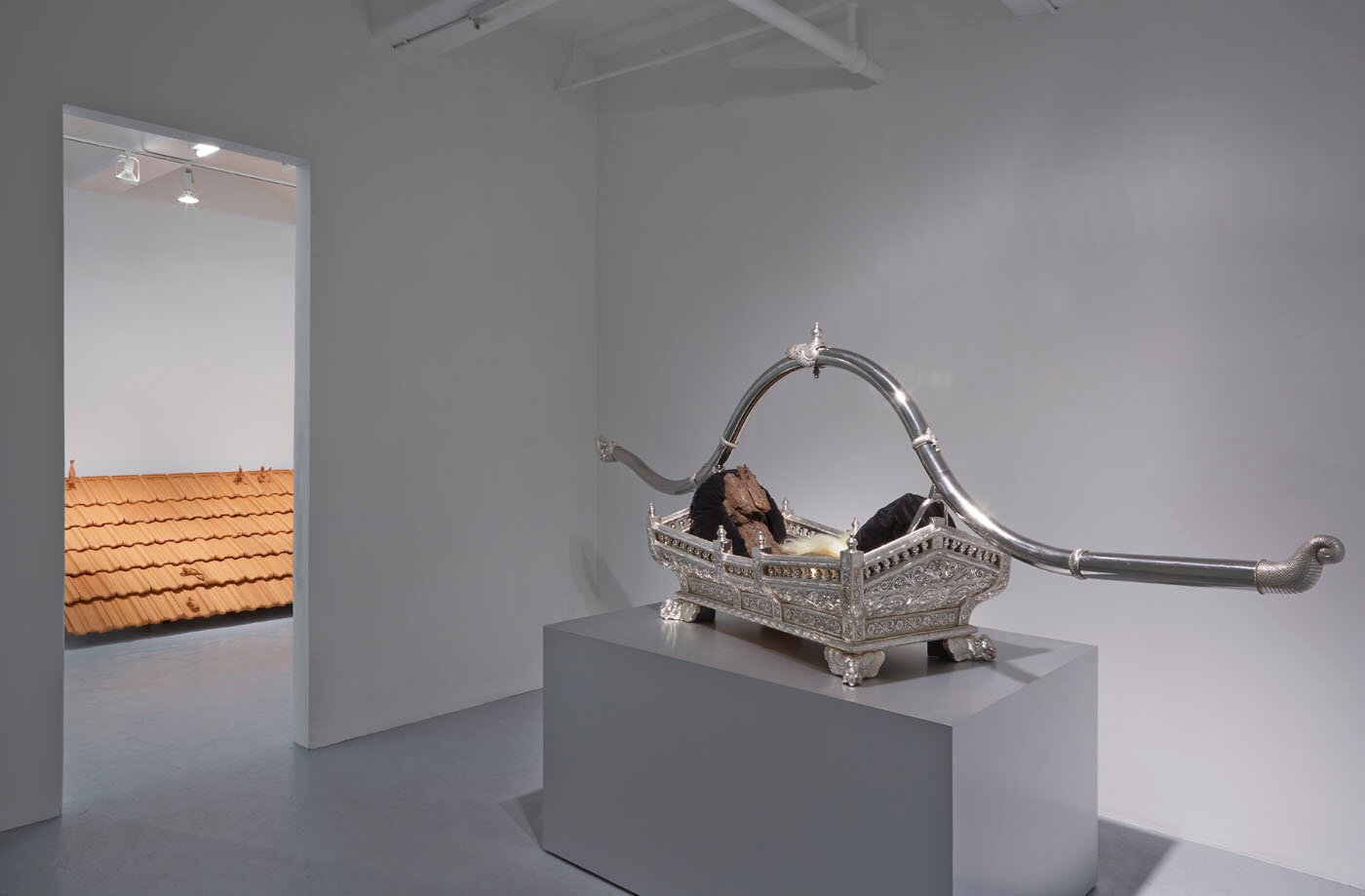 3/23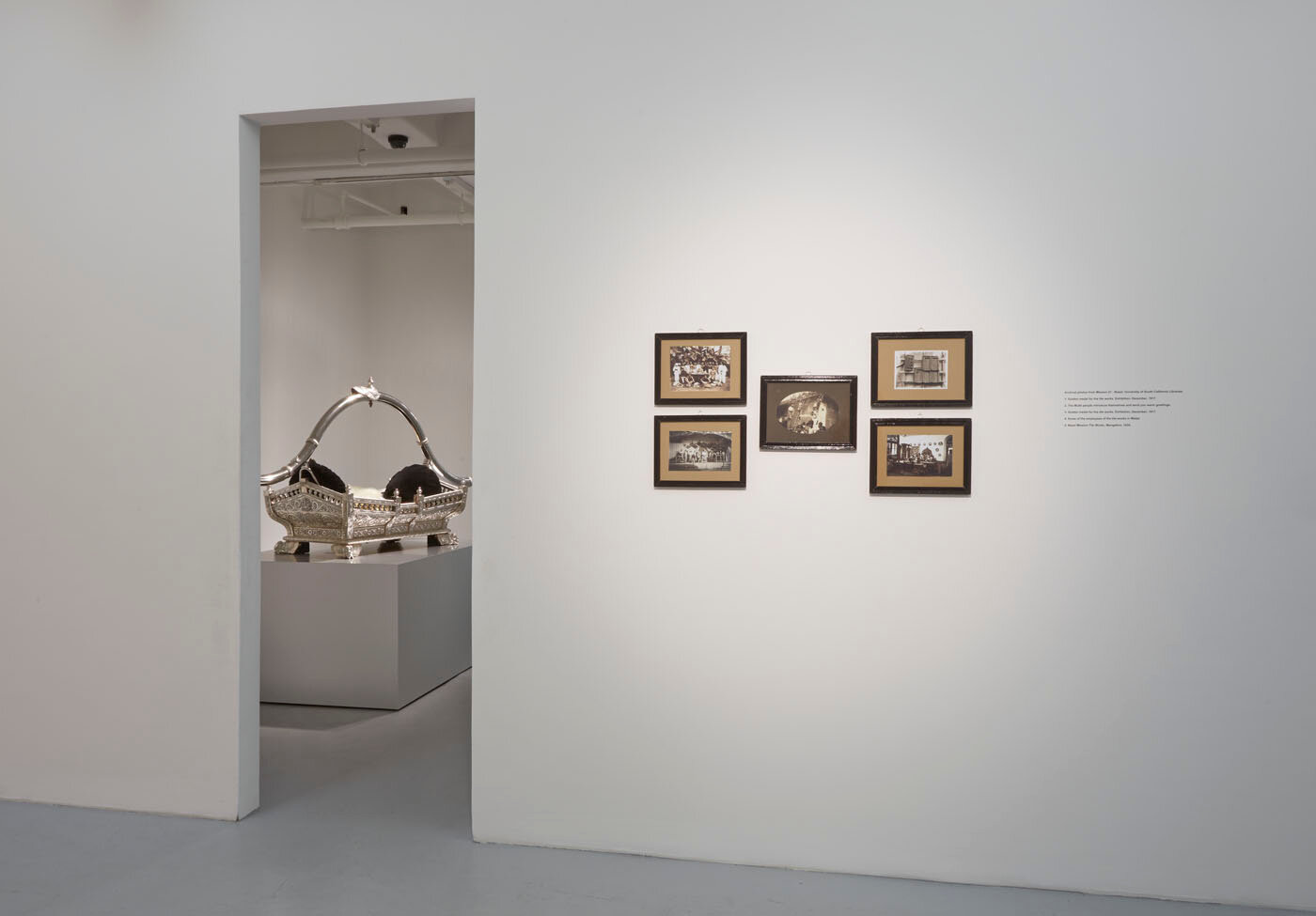 4/23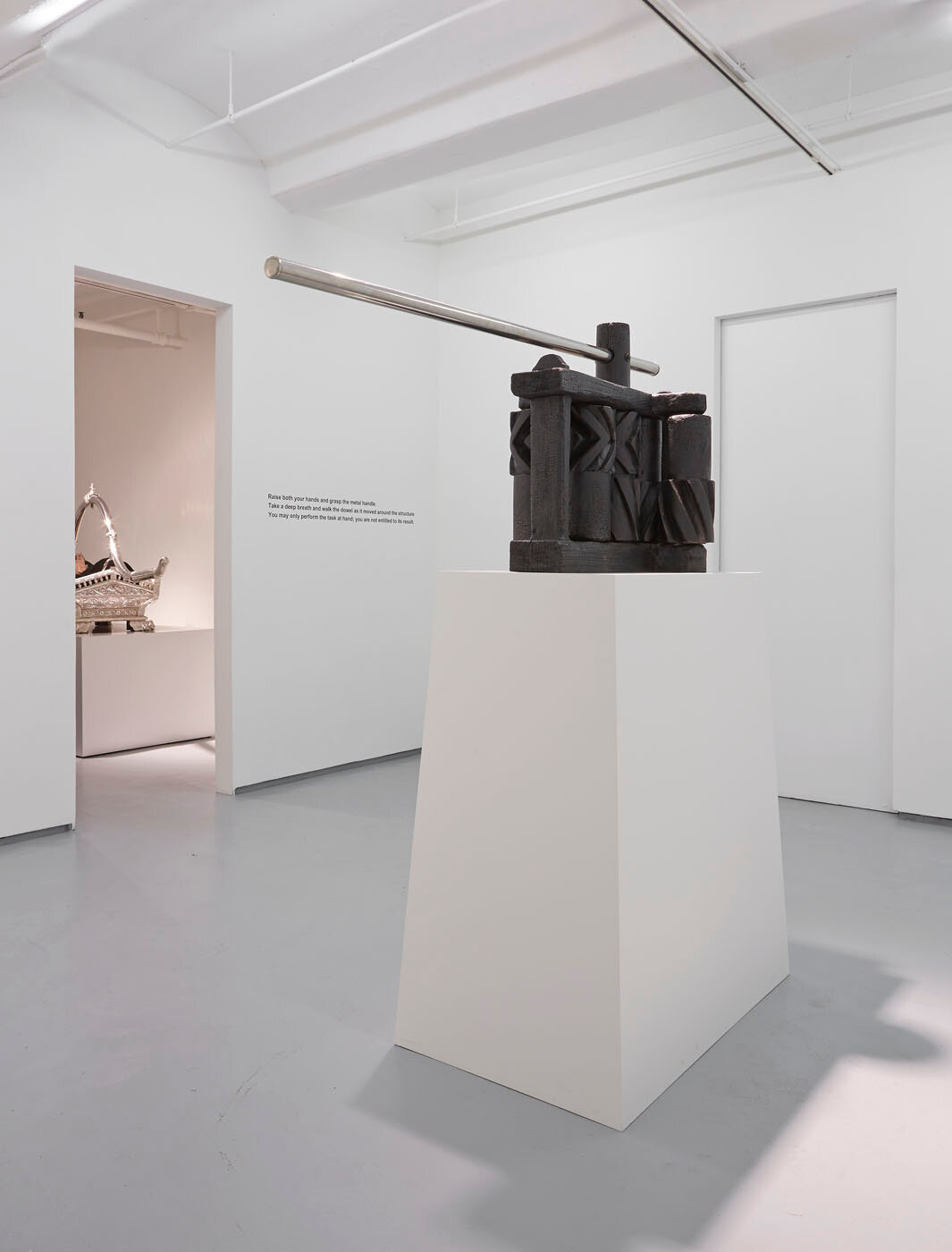 5/23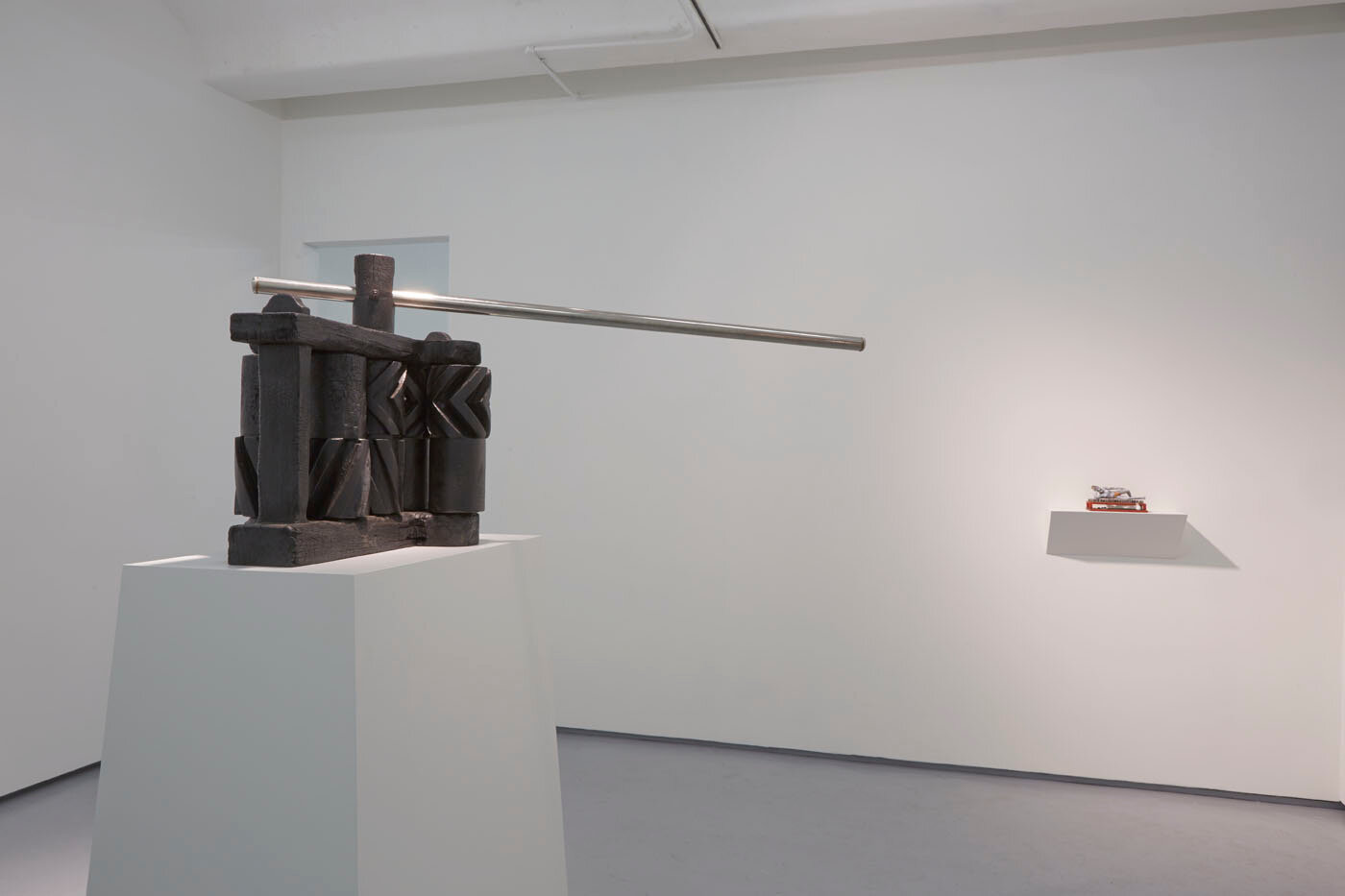 6/23

7/23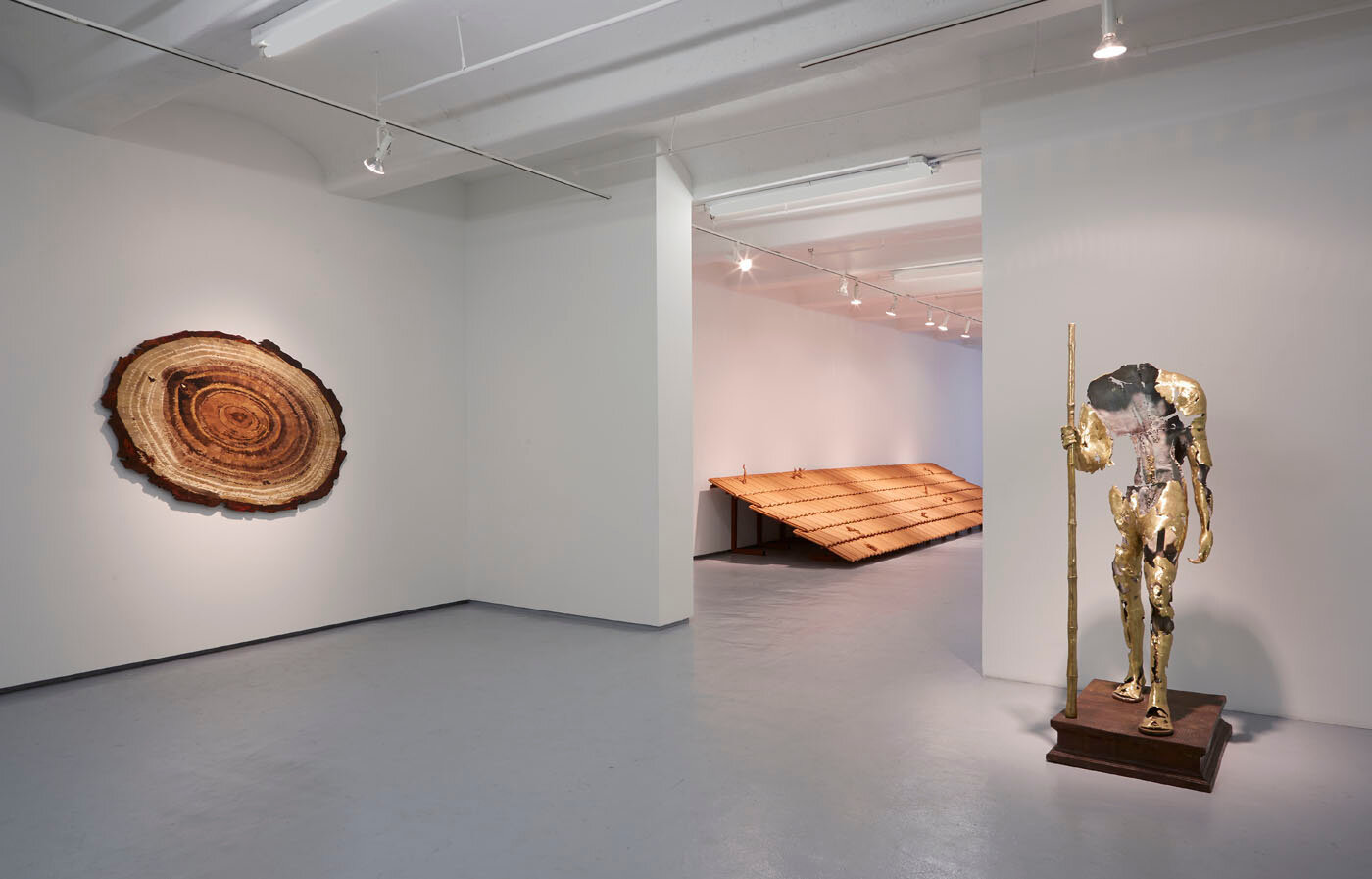 8/23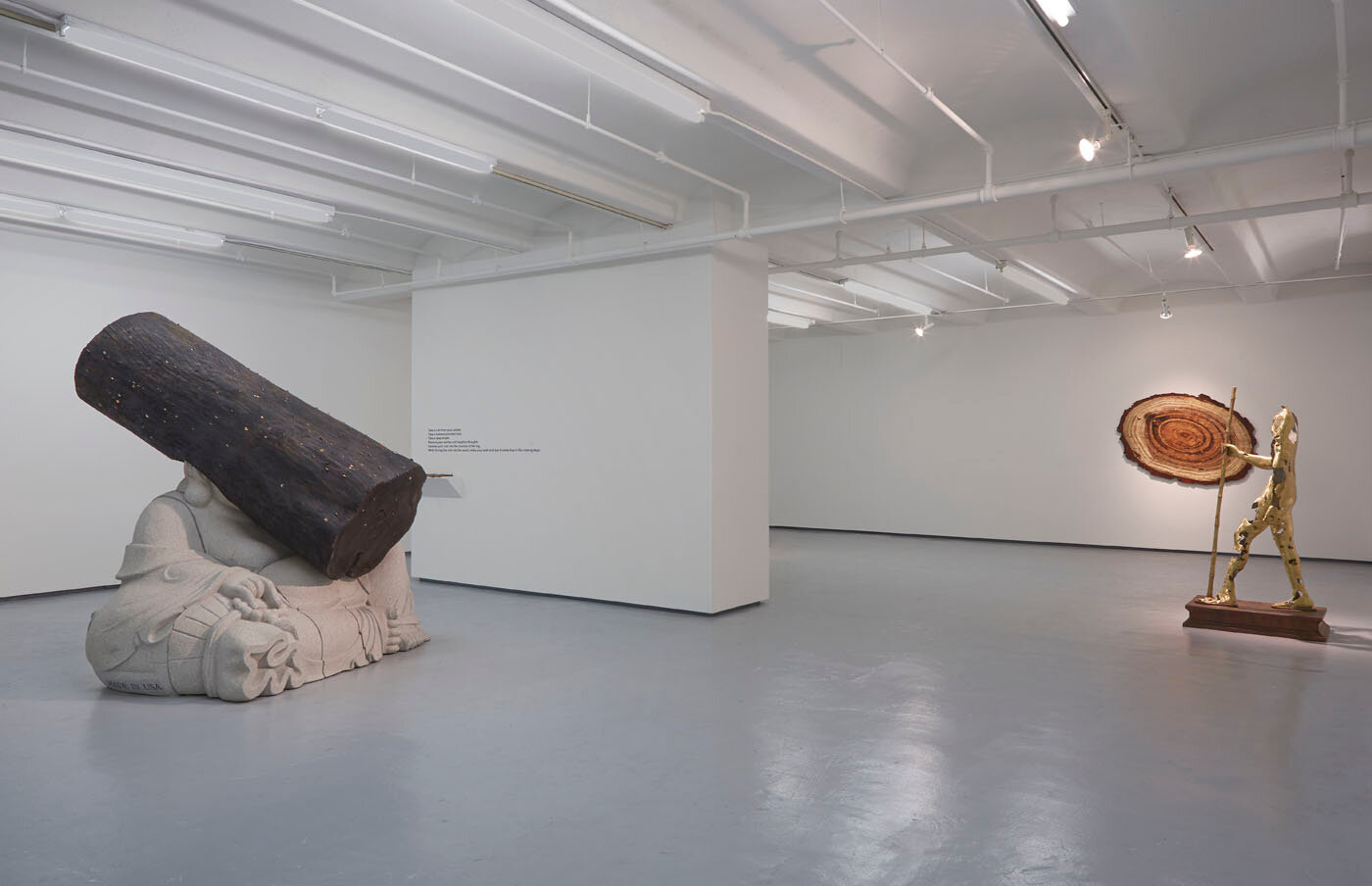 9/23

10/23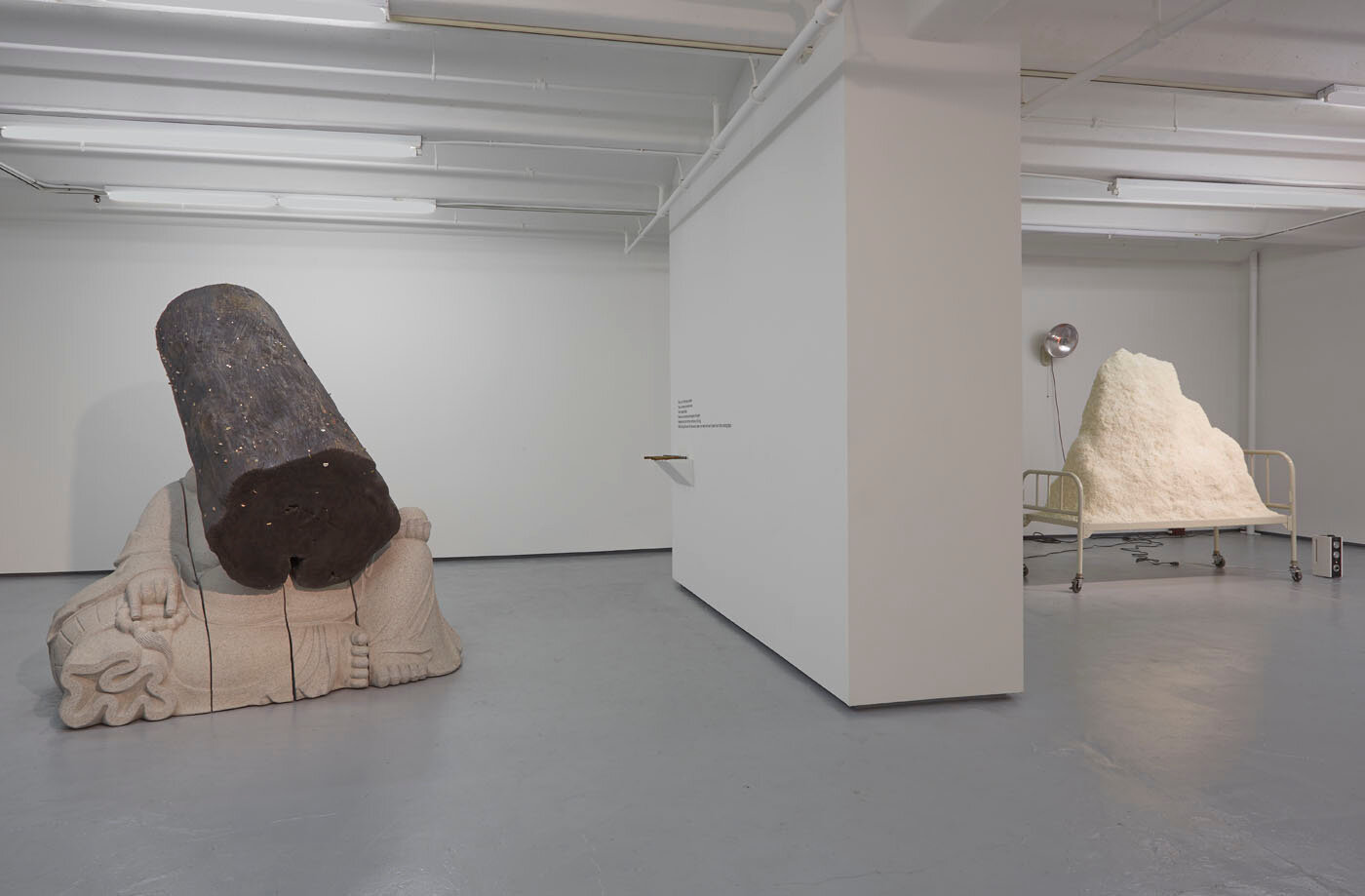 11/23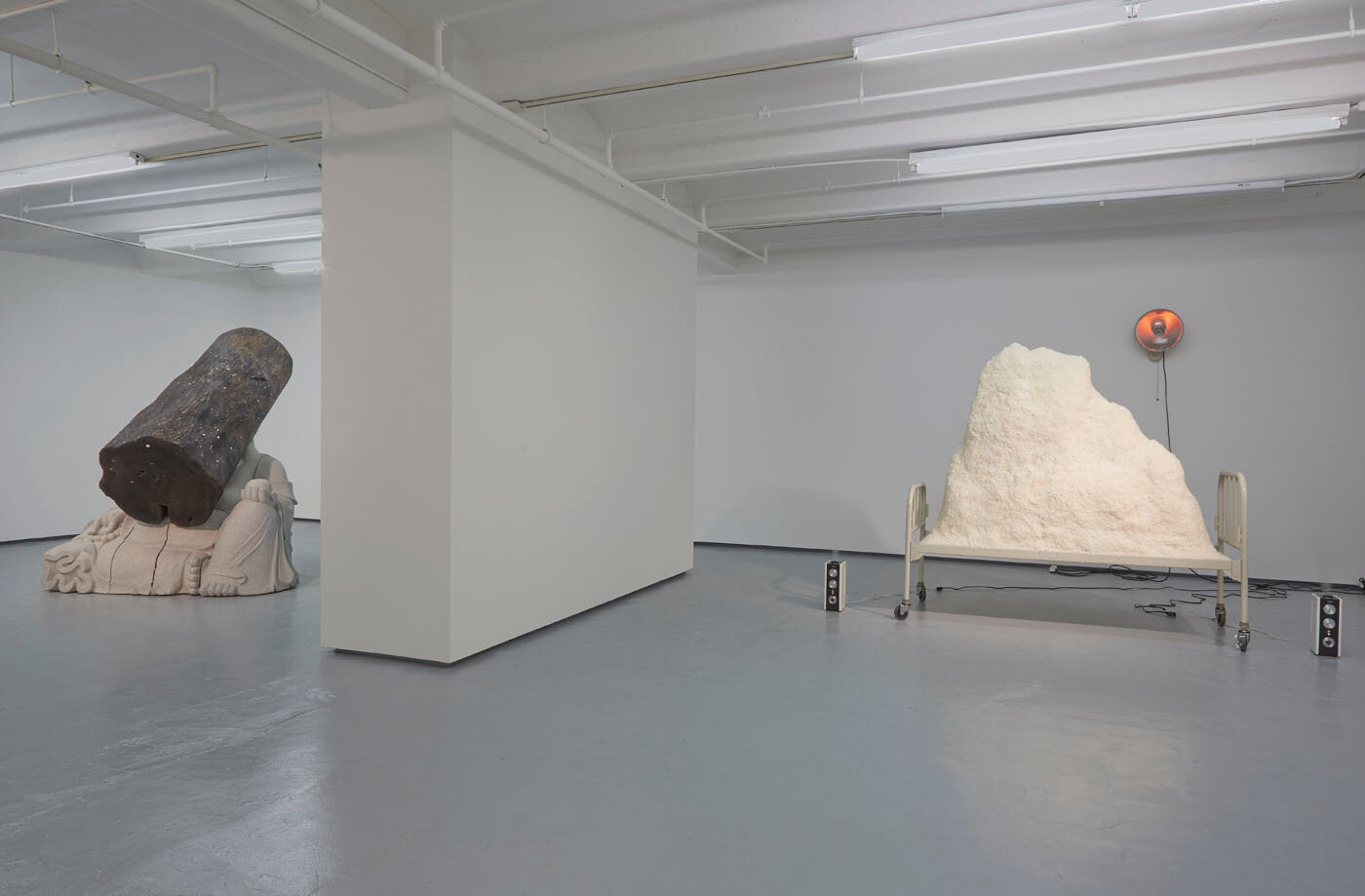 12/23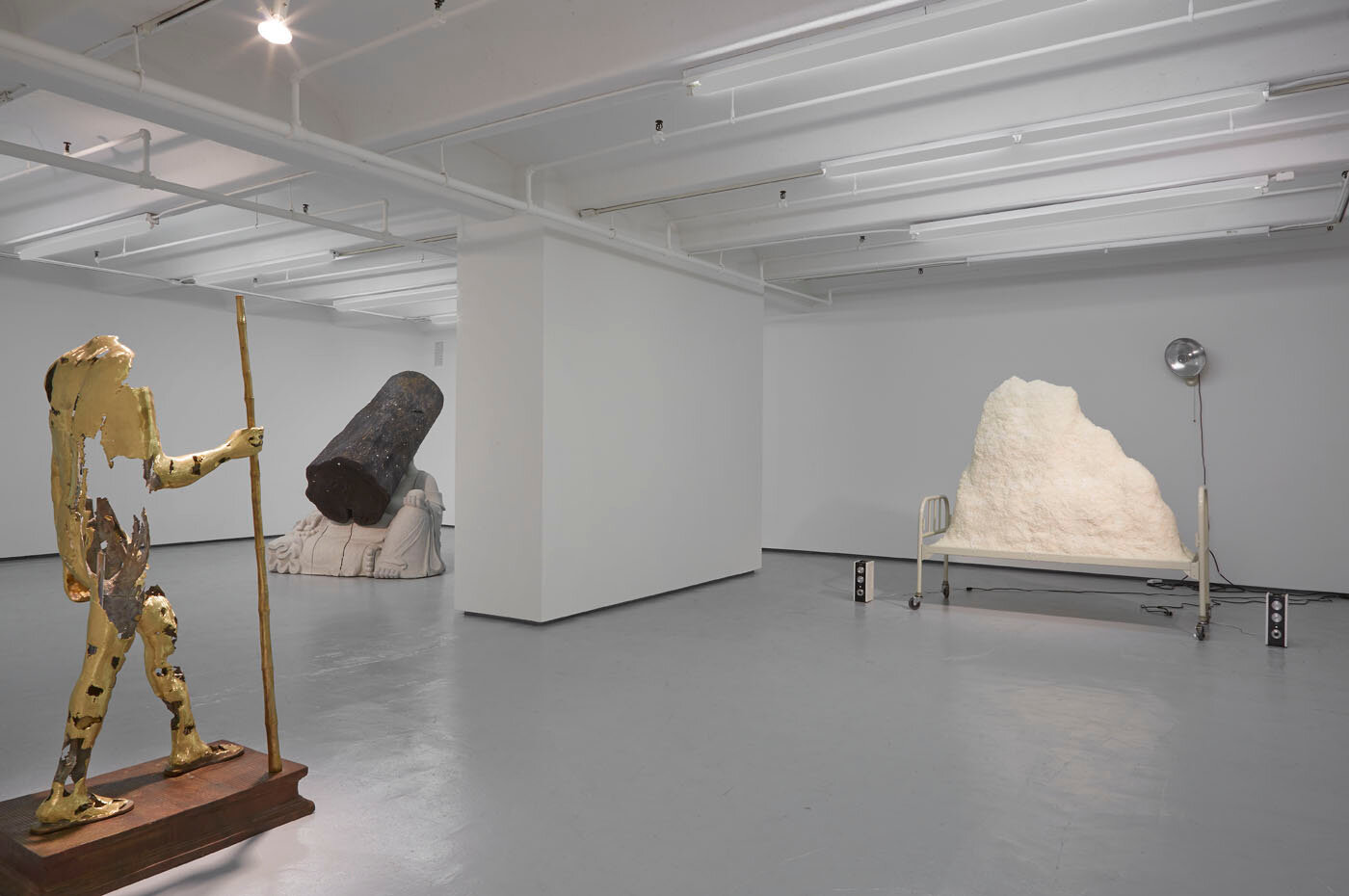 13/23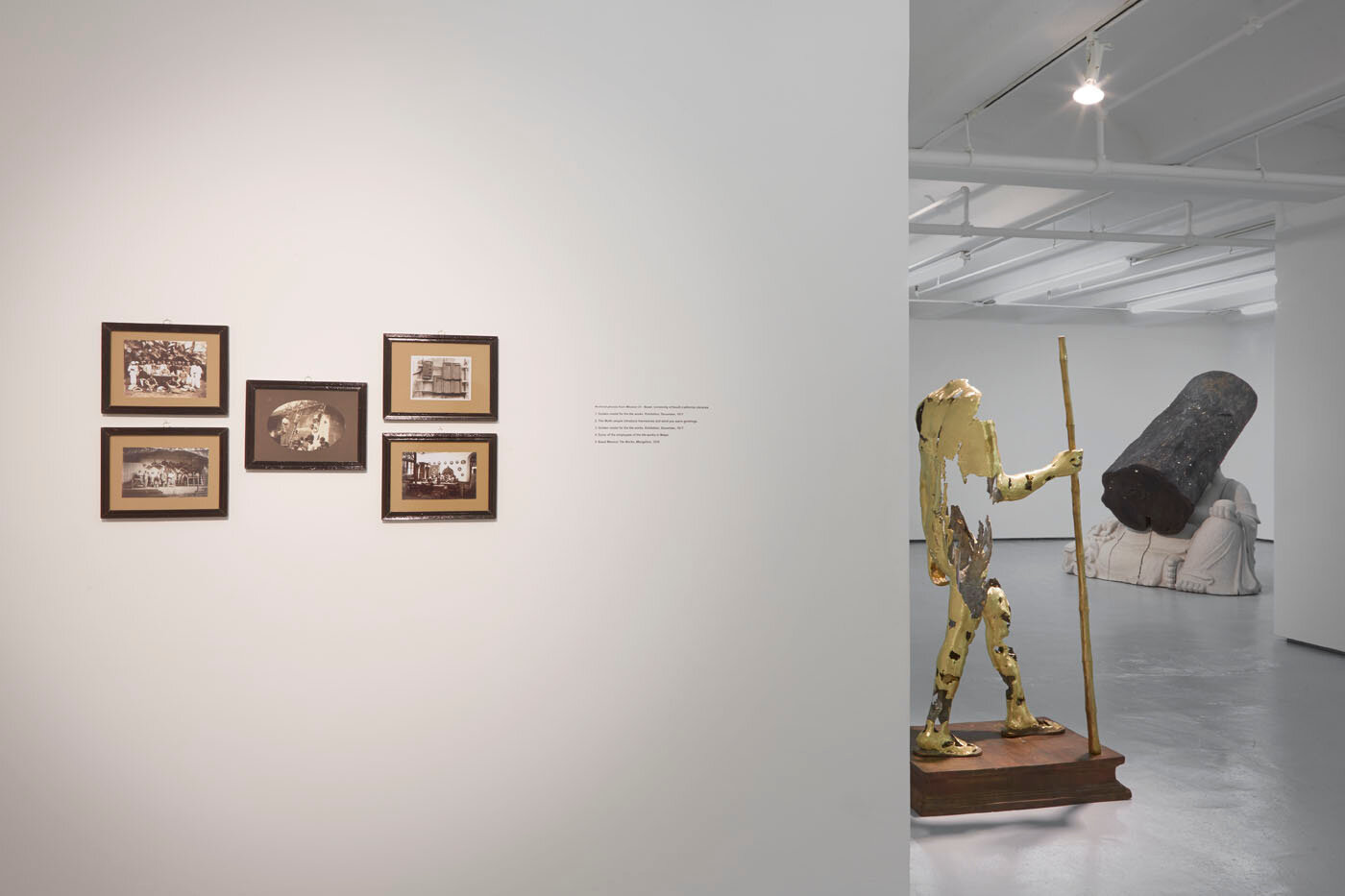 14/23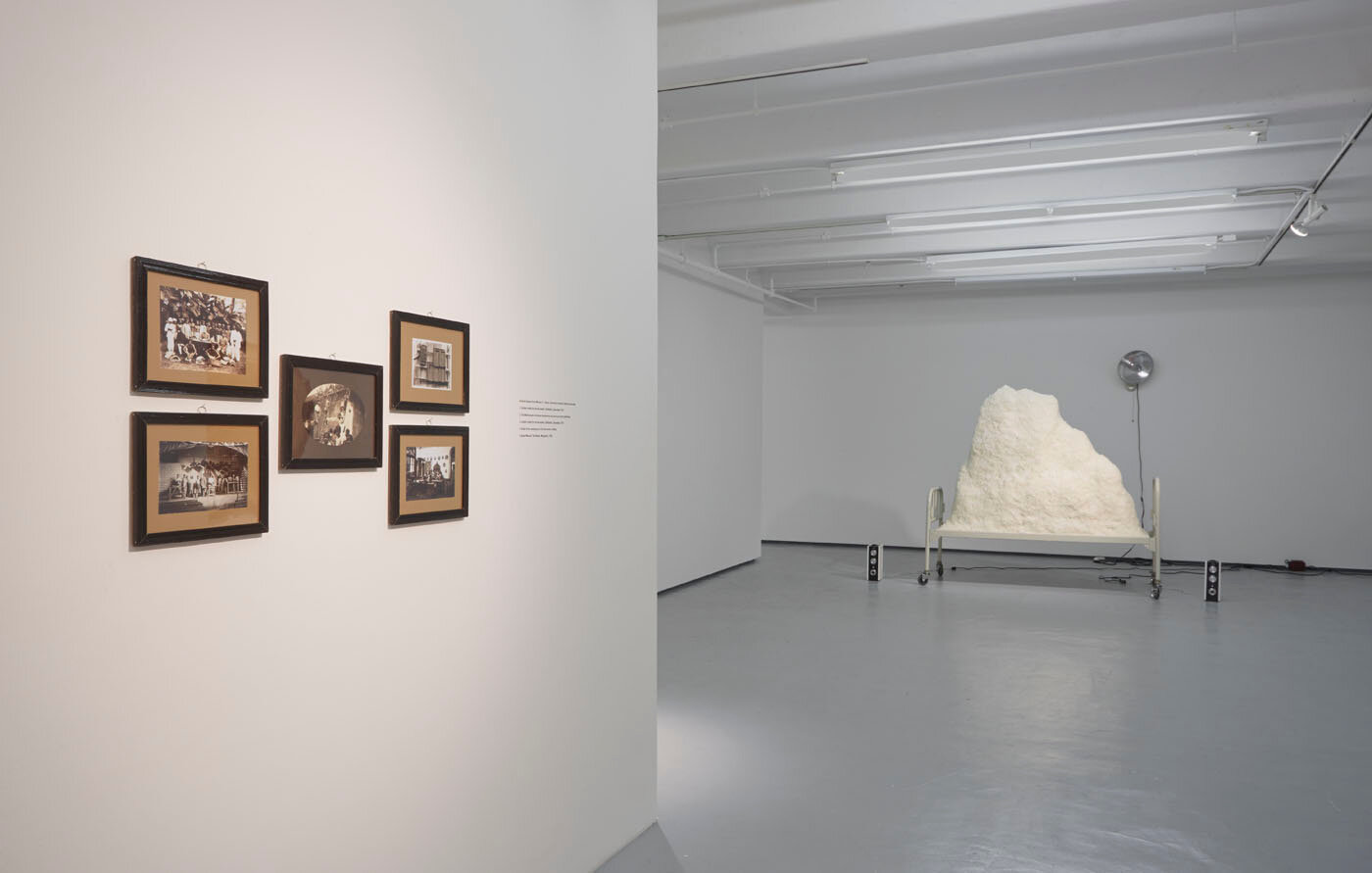 15/23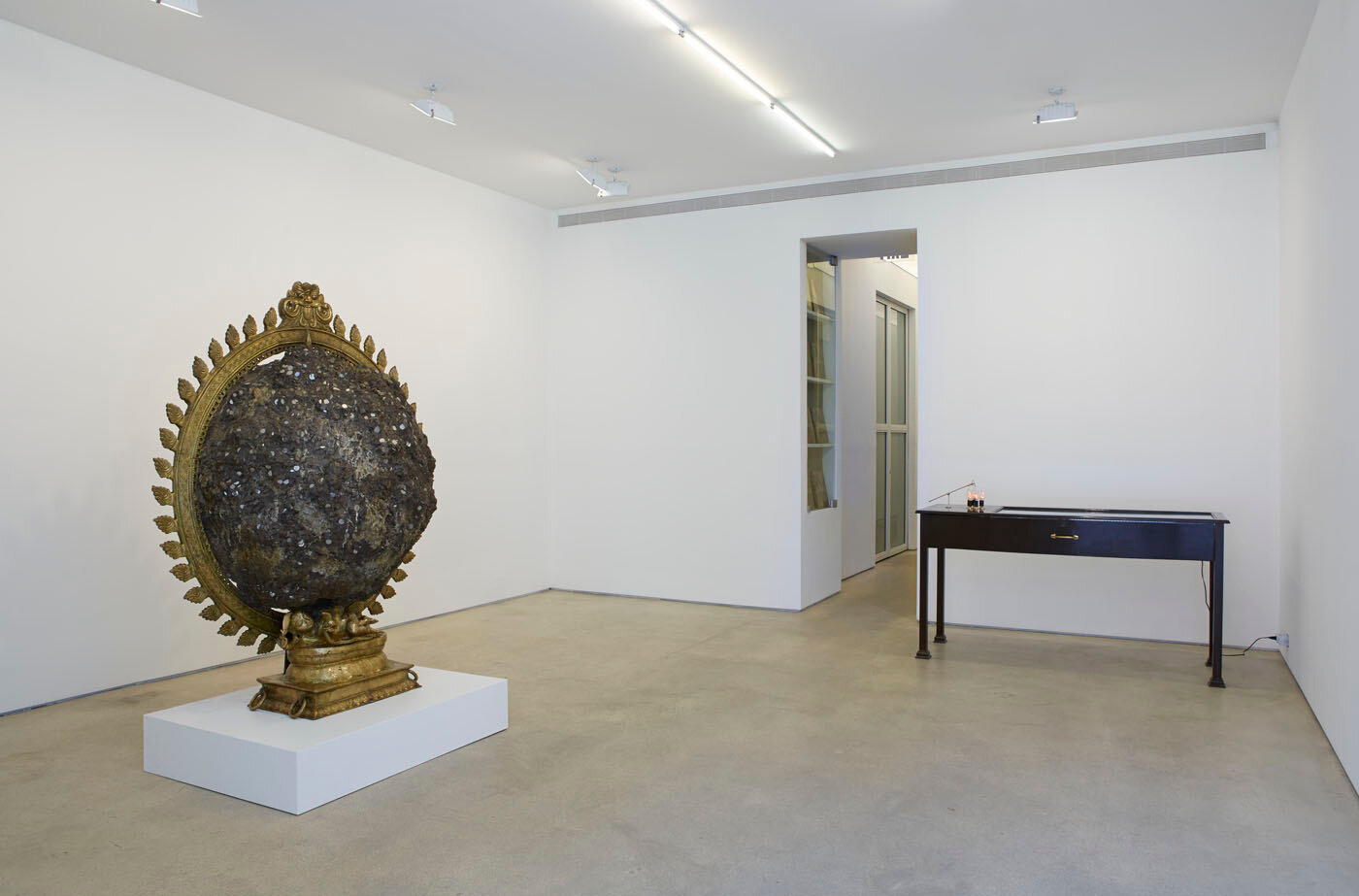 16/23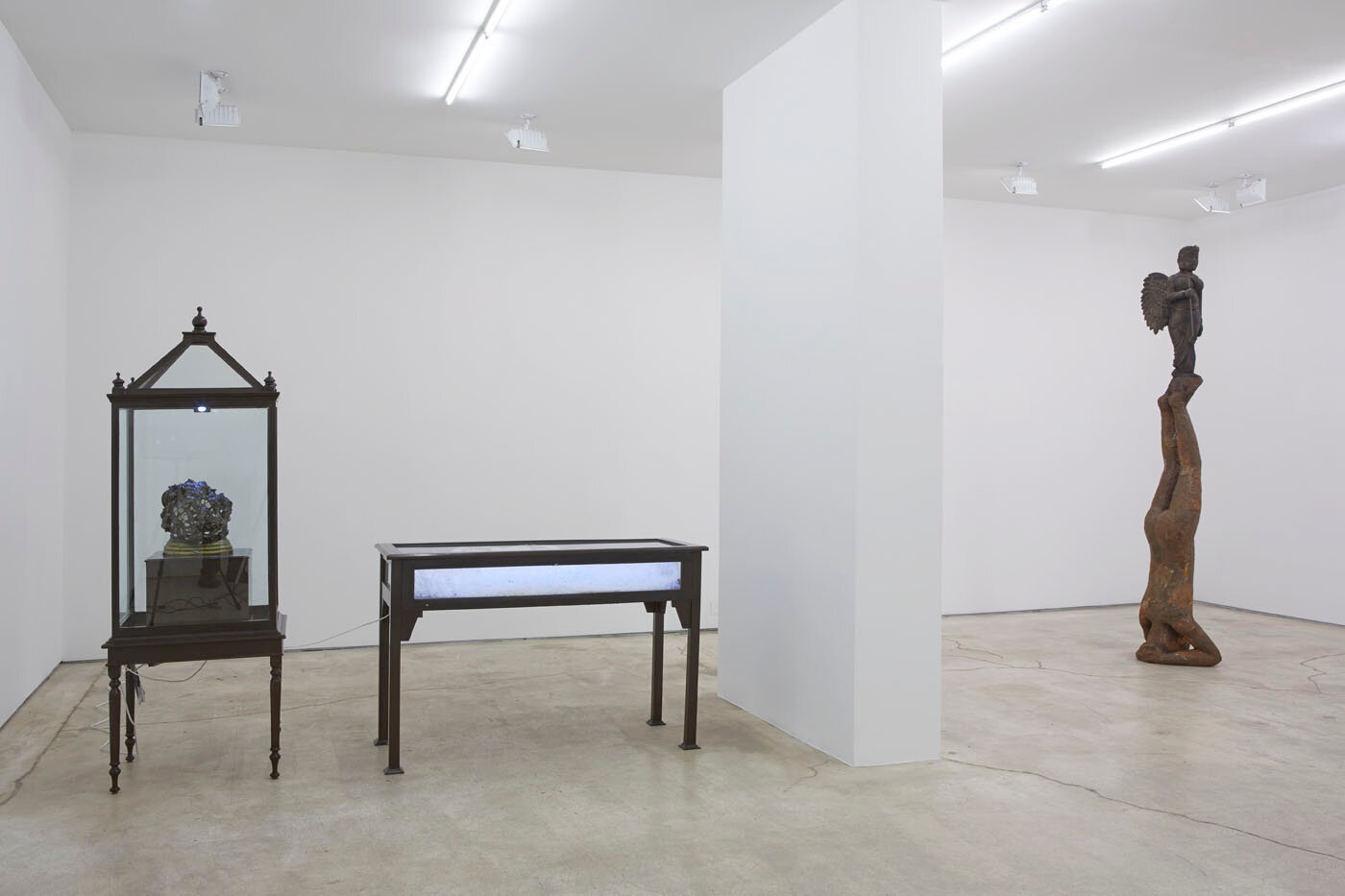 17/23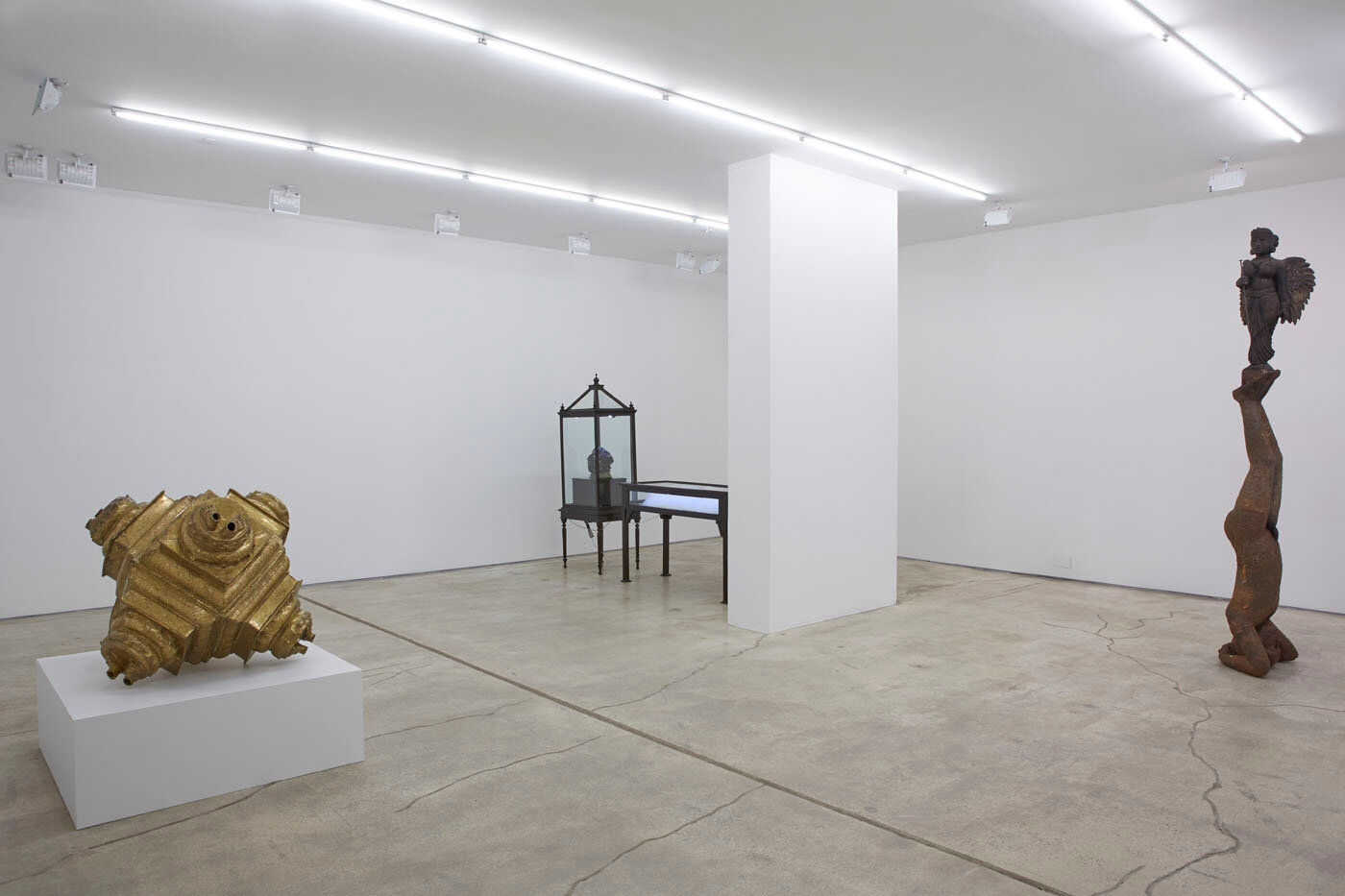 18/23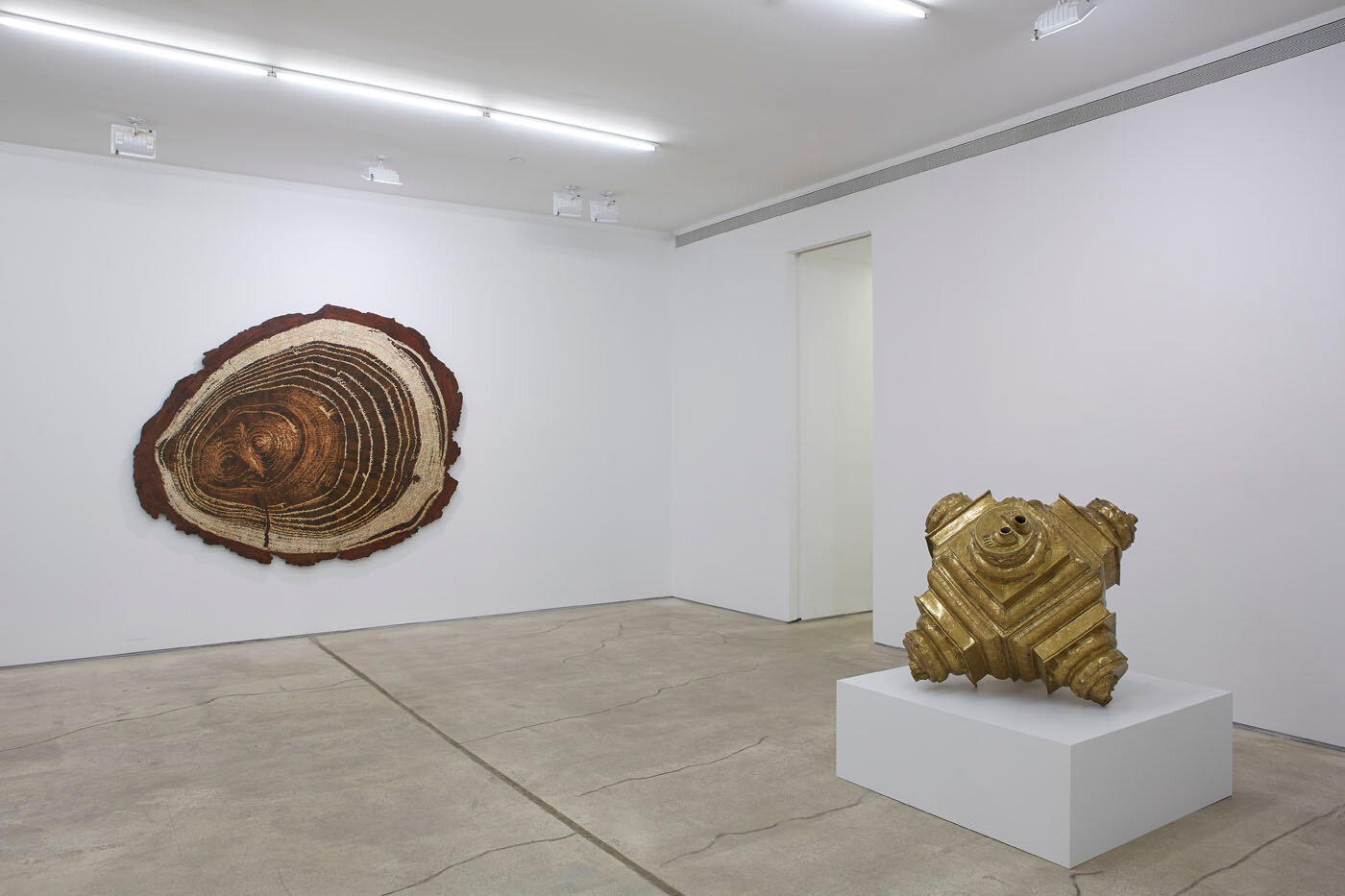 19/23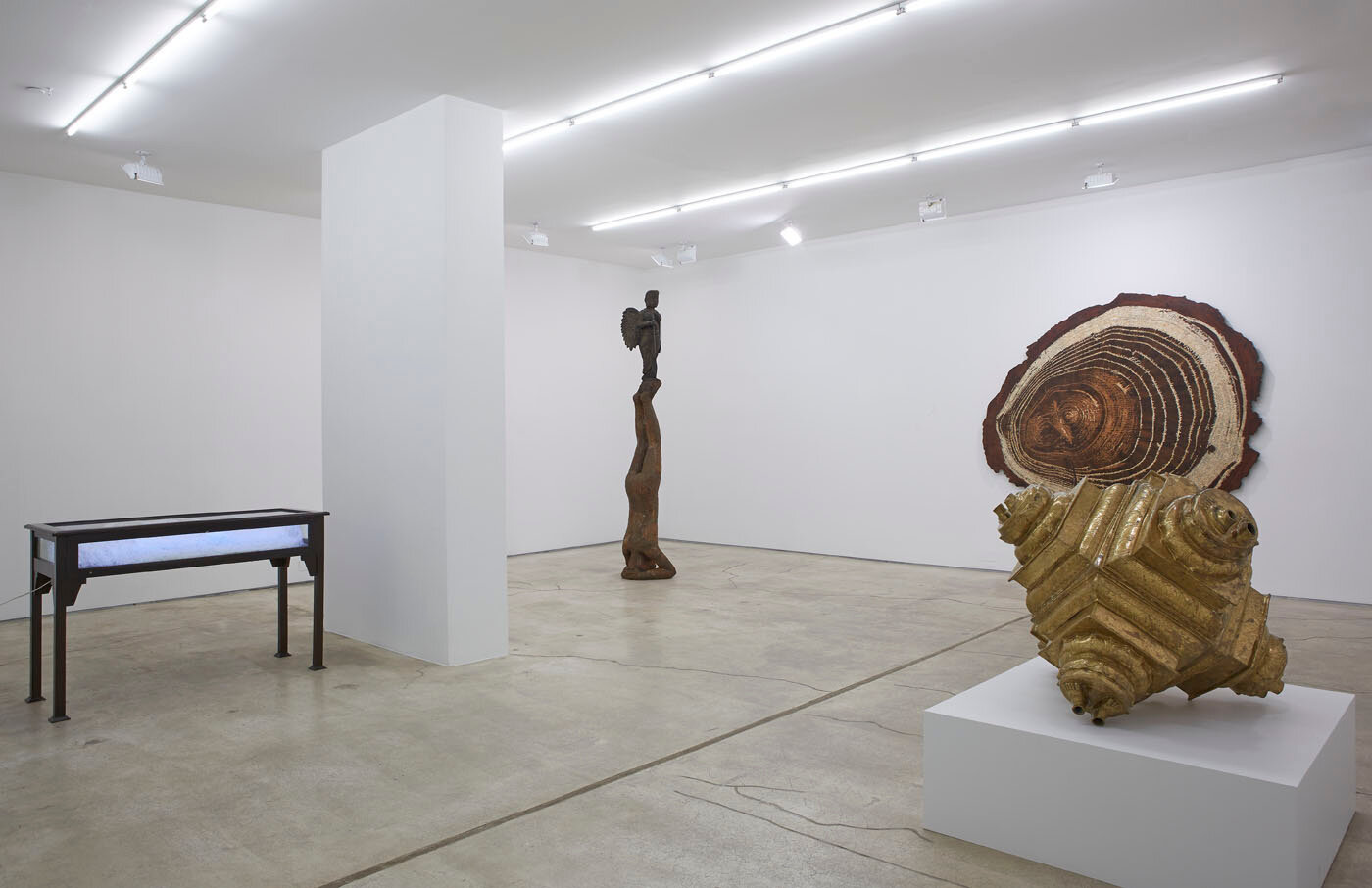 20/23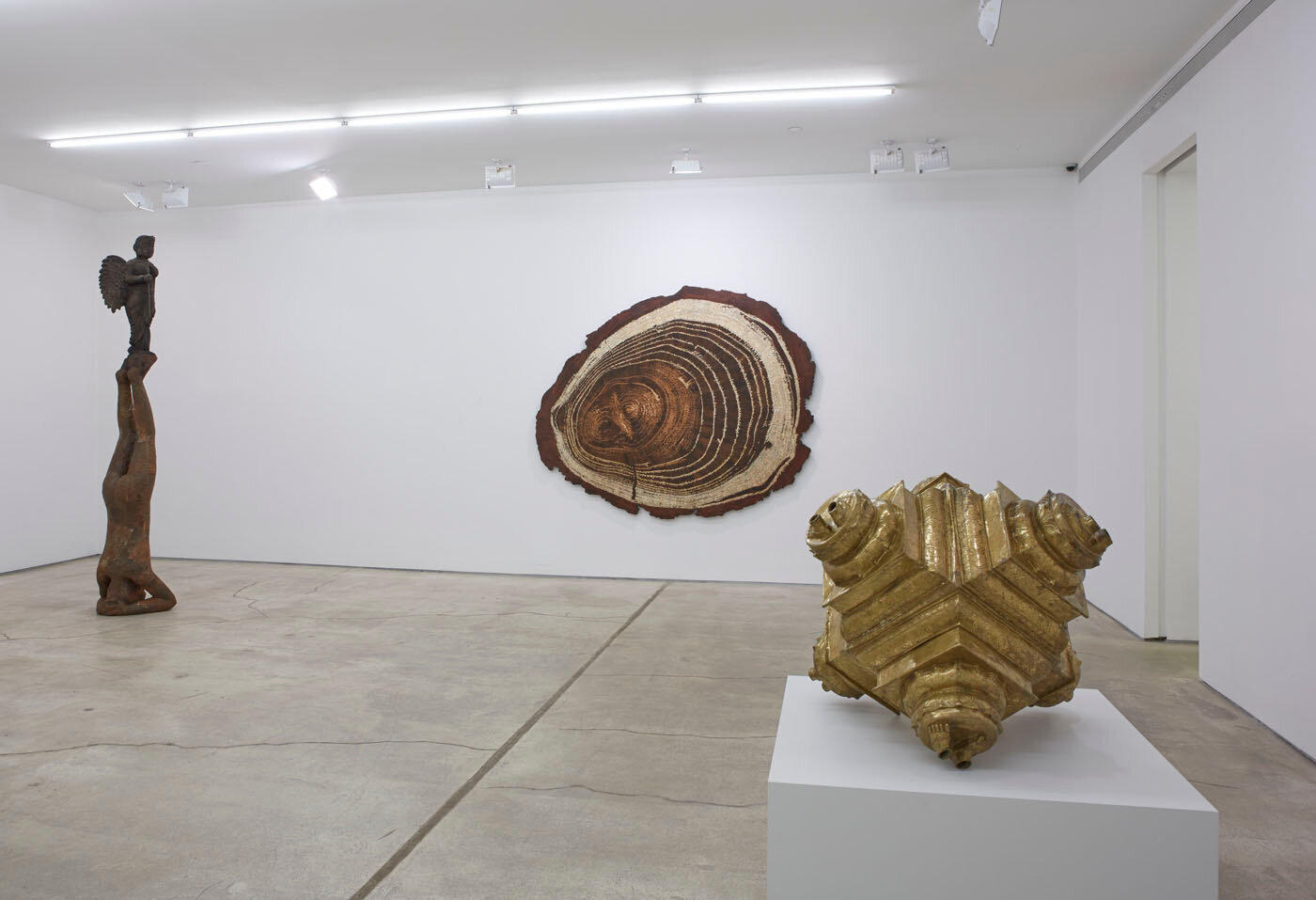 21/23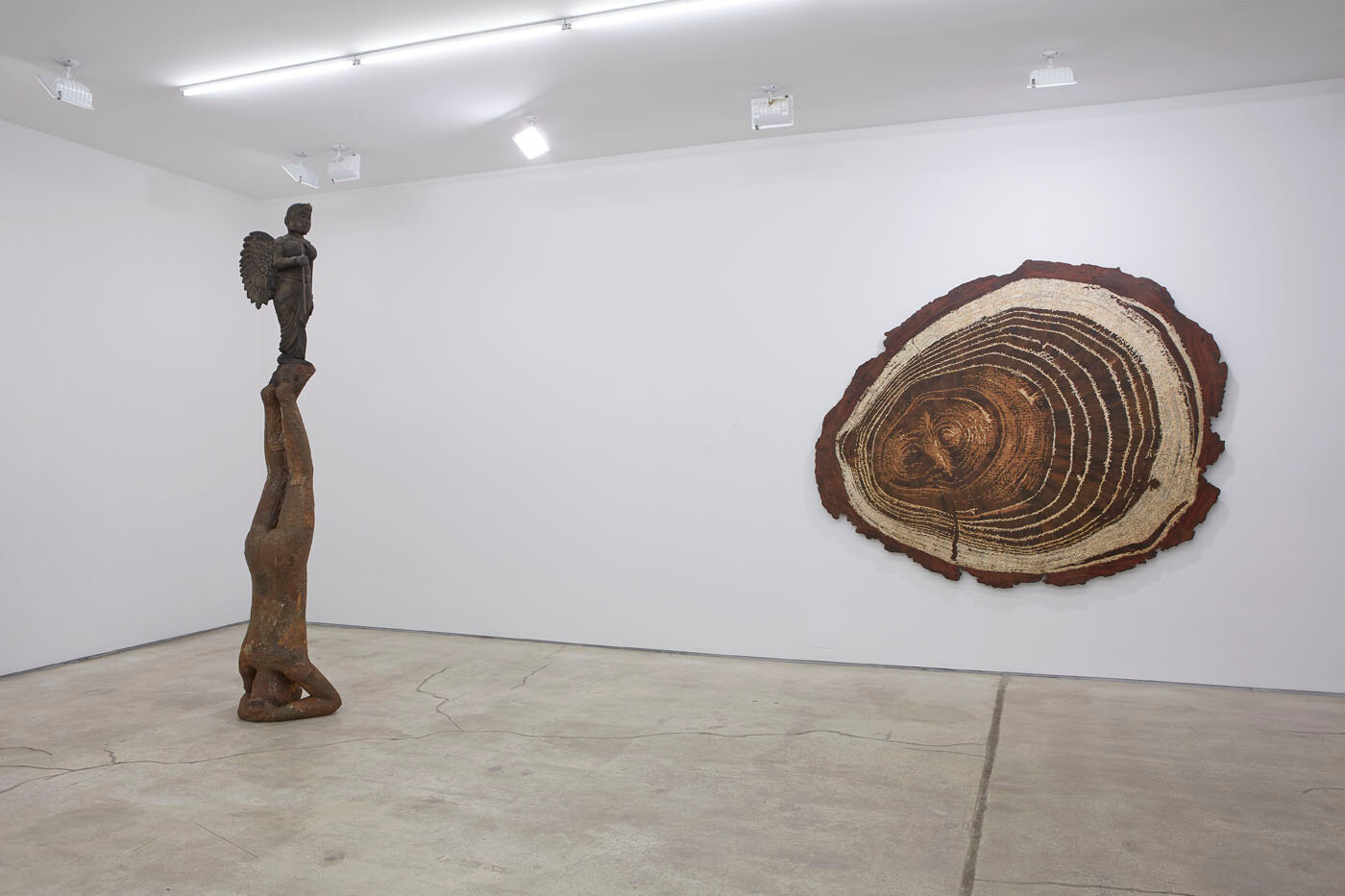 22/23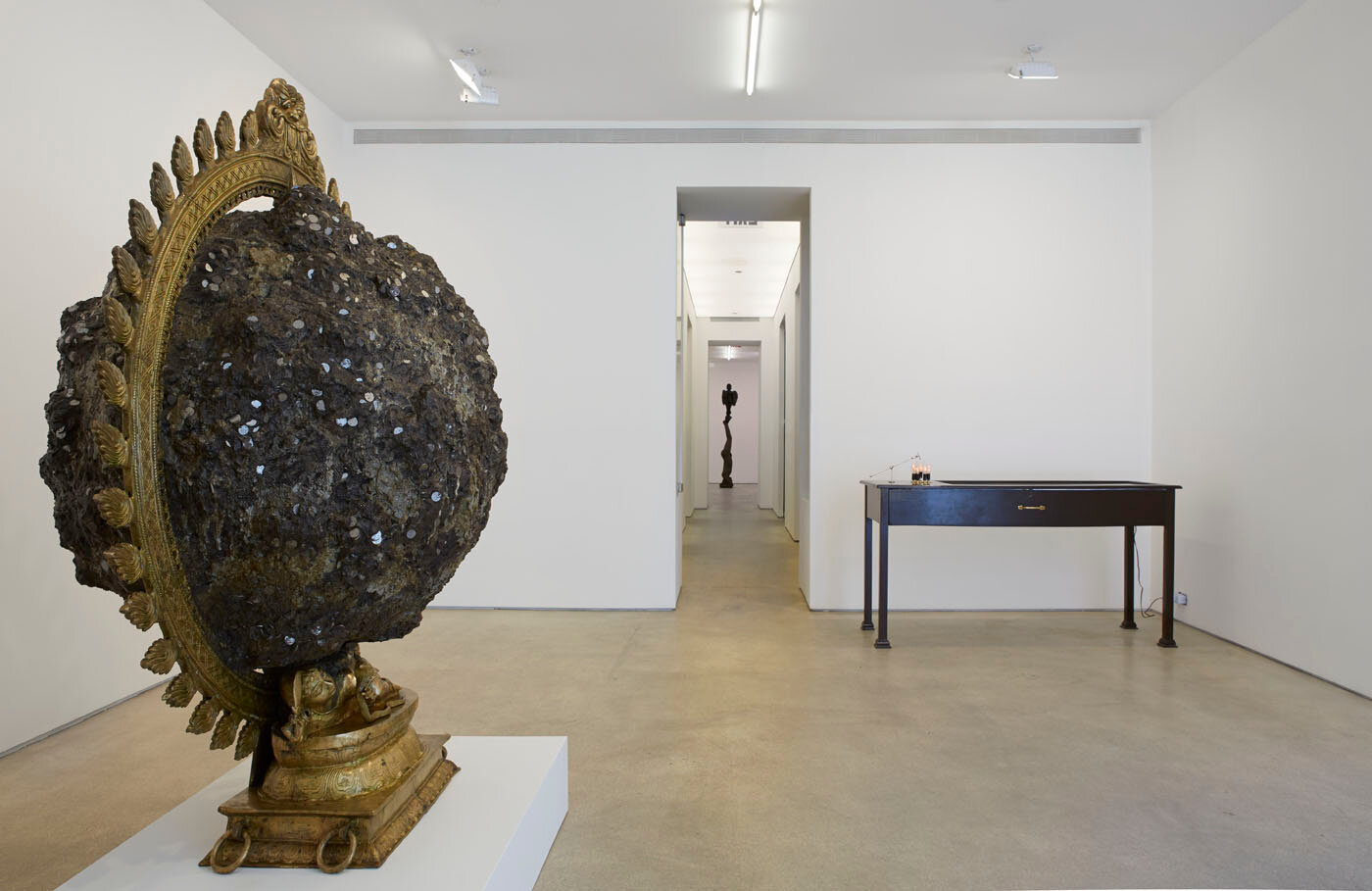 23/23
Dates
Apr 11 – May 11, 2013
Location
513 West 20th Street New York, NY 10011
Press Release
Tallur L.N.
New Yorked
April 11 – May 11, 2013
Opening reception for the exhibition: Thursday, April 11, from 6 – 8 PM
You have a right to perform your prescribed action; but you are not entitled to the fruits of your action.Never consider yourself the cause of the results for your activities; and never be associated with not doing your duty.
-The Bhagavad Gita, verse 47
Jack Shainman Gallery is pleased to announce New Yorked, Tallur L.N.'s first solo exhibition with the gallery. Employing a range of materials including bronze, wood, terracotta, silicone, concrete and silver, the show includes sculpture, wall pieces and a site-specific installation.
Dr. Chaitanya Sambrani wrote, "Tallur's work reaffirms the death of future-driven progress. The future is already obsolete. Eternal and omnipresent speed propels us headlong into a chaotic intermingling of conditions where the vernacular and the international commingle in uneasy marriages, and where epiphanies are only to be found stumbled upon in the refuse heap amongst the endlessly accumulating pile of debris." Challenging the bondage of materiality and the futility of desire, Tallur reaches deep into dichotomies between the tangible and the ethereal, the figurative and the abstract, the decorative and the conceptual to bring forth new meanings on contemporary existence.
Karma Yoga is a model for a larger sculpture of similar form and is titled after the belief that a person's present is based on his or her past and this process of continuity will be in action until the individual attains a zero balance. Tallur is exploring the ways to become liberated through the repetitious movement of the body as it works the machinery in an endless cycle without clear consequence.
In Chromataphobia, a large recreation of the Laughing Buddha holding a wooden log, Tallur describes the title's meaning as an abnormal and persistent fear of money and its diagnosis as a state in which rhythm is lost to a greed for growth and speed. This rhythm he speaks of can only return through the passage of time. Viewers are encouraged to hammer their own coins into the wood's cracks and crevices. With every insertion the participants are to clear their minds of worry and negative thoughts and make a wish for themselves. The unfixed concept of value is explored throughout Tallur's practice. In Chromataphobia, the viewer/participant is brought into the ritual where the liquid, the presumed and the trade values of an object are intertwined with their meanings: tangled, snagged and reformed.
In Eraser Pro, Tallur tackles contemporary problems of information storage and loss using traditional techniques and lush material to bridge the past, present and future and point toward thematic interconnectedness through time. The bronze figure stands erect, holding a staff while sections of the body reveal erosion that has penetrated deep beyond the surface. Indicative of much of his practice, Tallur bridges historical iconography with present conditions exploring our phobias and fetishes.
Tallur L.N., lives and works between Seoul, South Korea and Karnataka, India. He was awarded The Skoda Prize for Indian Contemporary Art, 2012 and was part of the Kochi-Muziris Biennale, India, 2012-13. He has been exhibited internationally, including solo exhibitions in Germany, South Korea, India, China and the United States. Selected group exhibitions include The 7th Asia Pacific Triennial of Contemporary Art (APT 7), Queensland Art Gallery, Gallery of Modern Art, Brisbane, Australia, 2012; Critical Mass: Contemporary Art from India, Tel Aviv Museum of Art, Israel 2011; Meditation: Asian Art Biennial, National Taiwan Museum, Taiwan, 2011; The Empire Strikes Back: Indian Art Today, Saatchi Gallery, United Kingdom, 2010 and La Route de la Soir, Tri Postal, France, 2010.
New Yorked will occupy the gallery's new new ground floor space at 524 West 24th Street, in addition to our flagship at 513 West 20th Street.Upcoming exhibitions at the gallery include Toyin Odutola: My Country Has No Name at 513 West 20th street and Tim Bavington at 524 West 24th street, both opening May 16th, and remaining on view until June 29th.Gallery hours are Tuesday through Saturday from 10 am to 6 pm. For additional information and photographic material please contact the gallery at info@jackshainman.com.