Odili Donald Odita: Mirror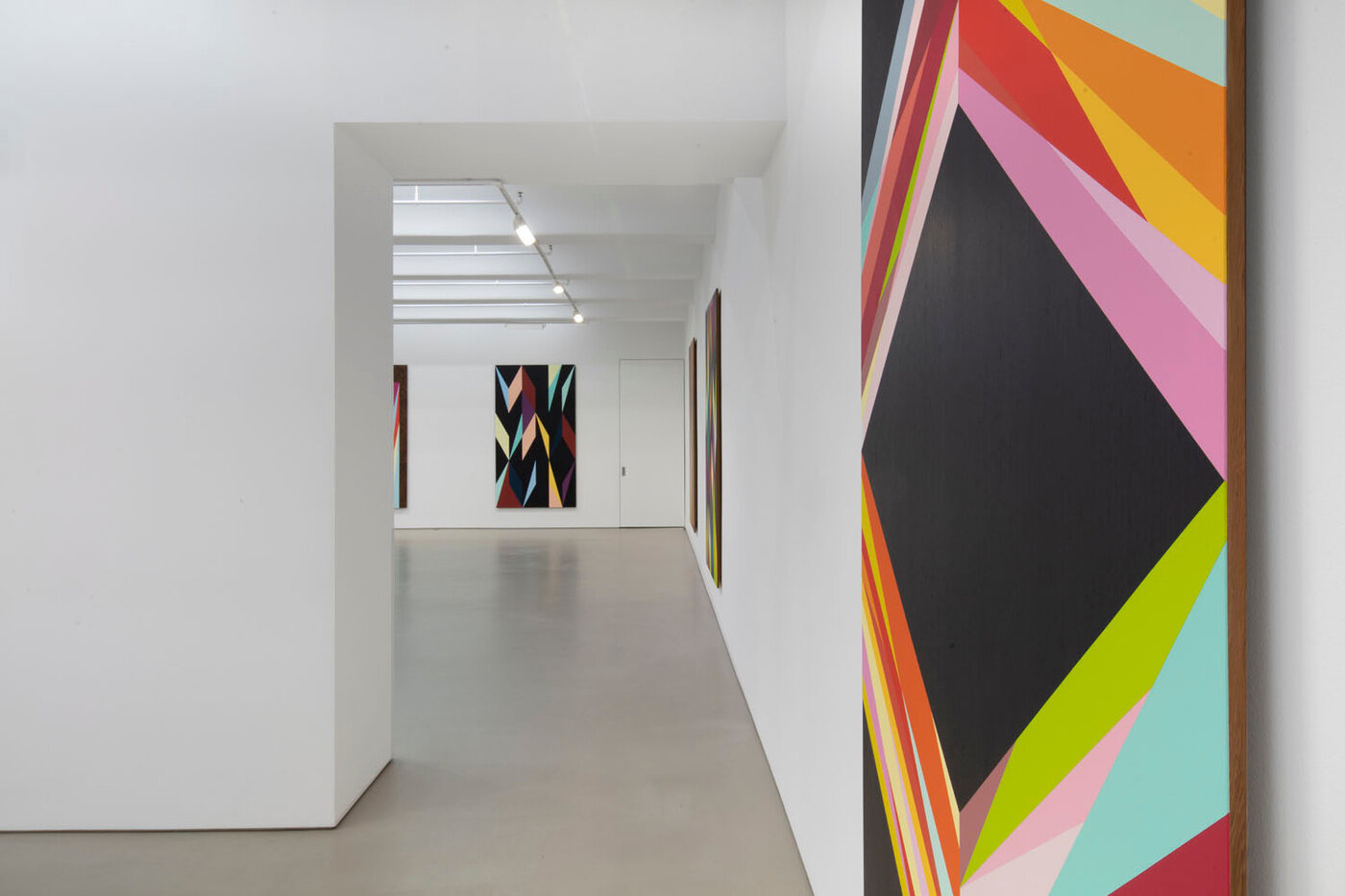 1/25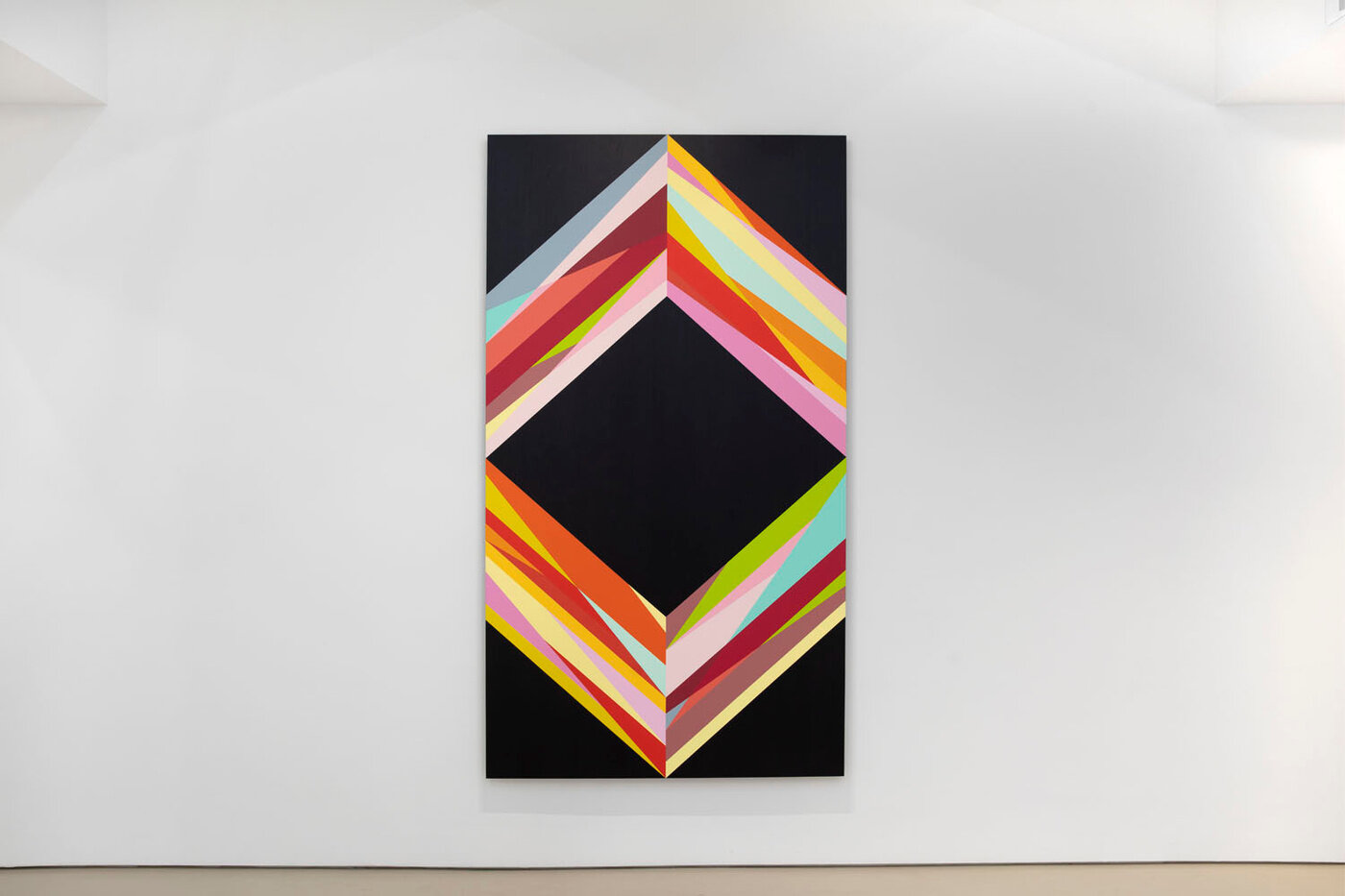 2/25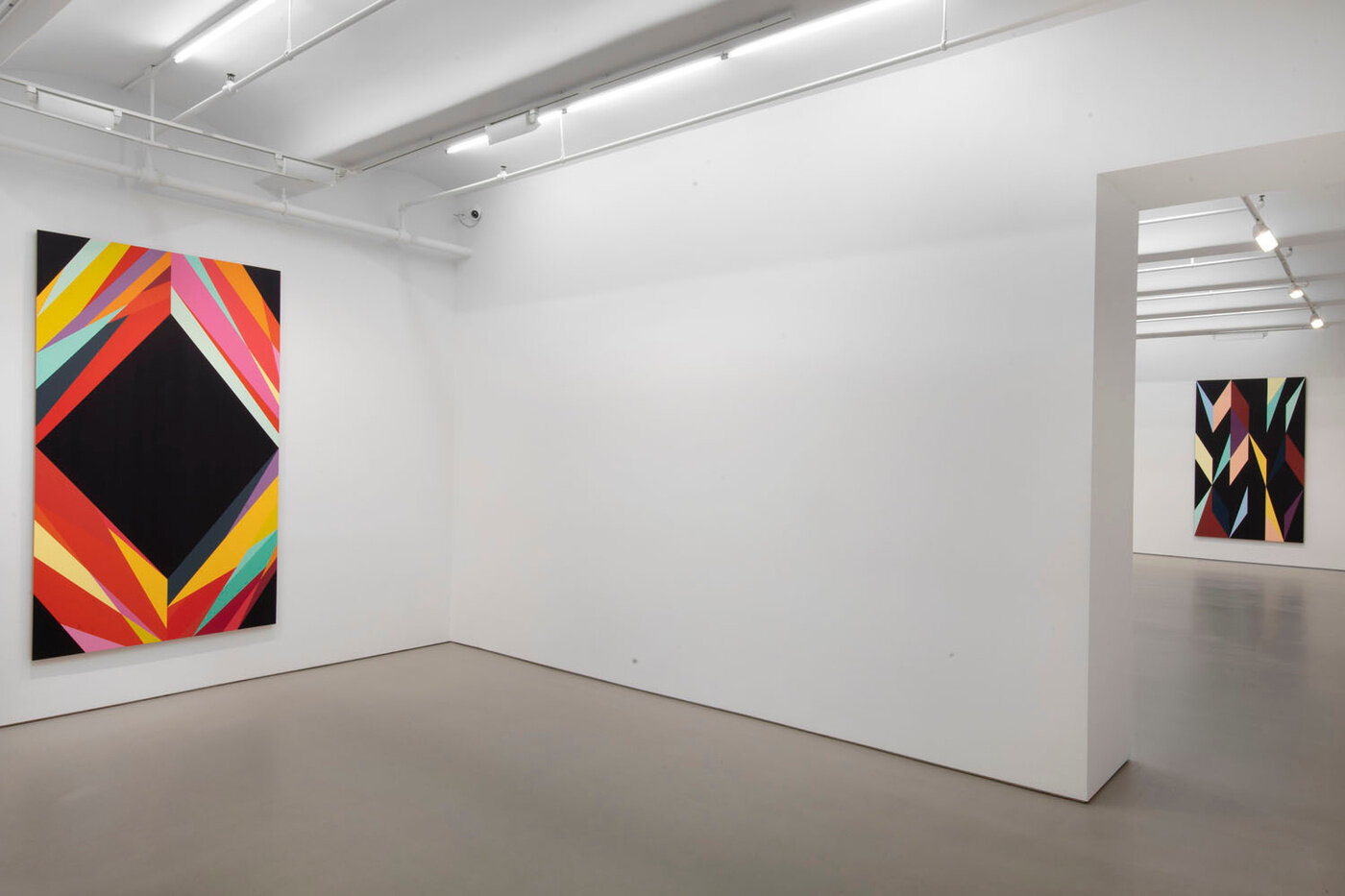 3/25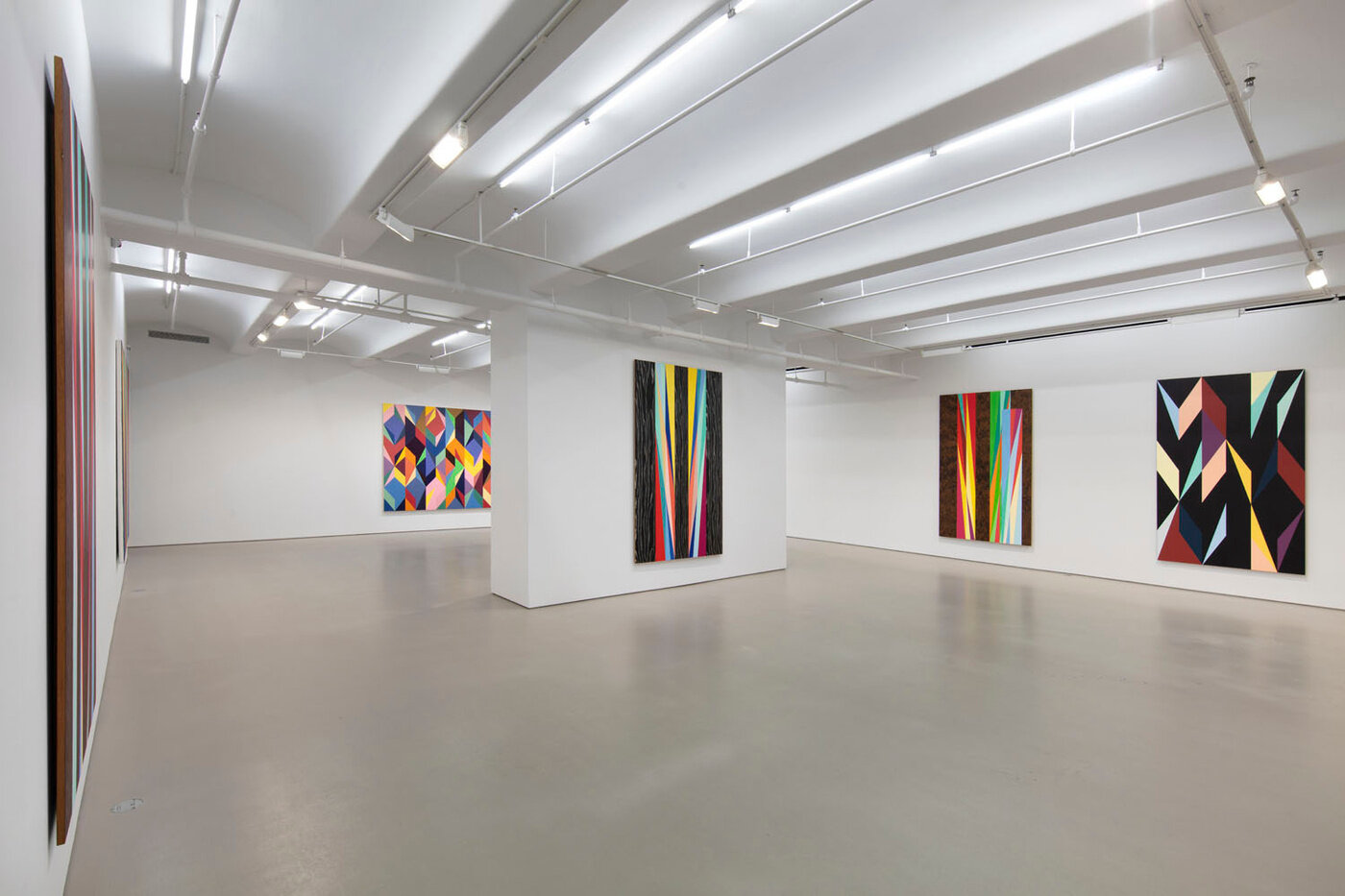 4/25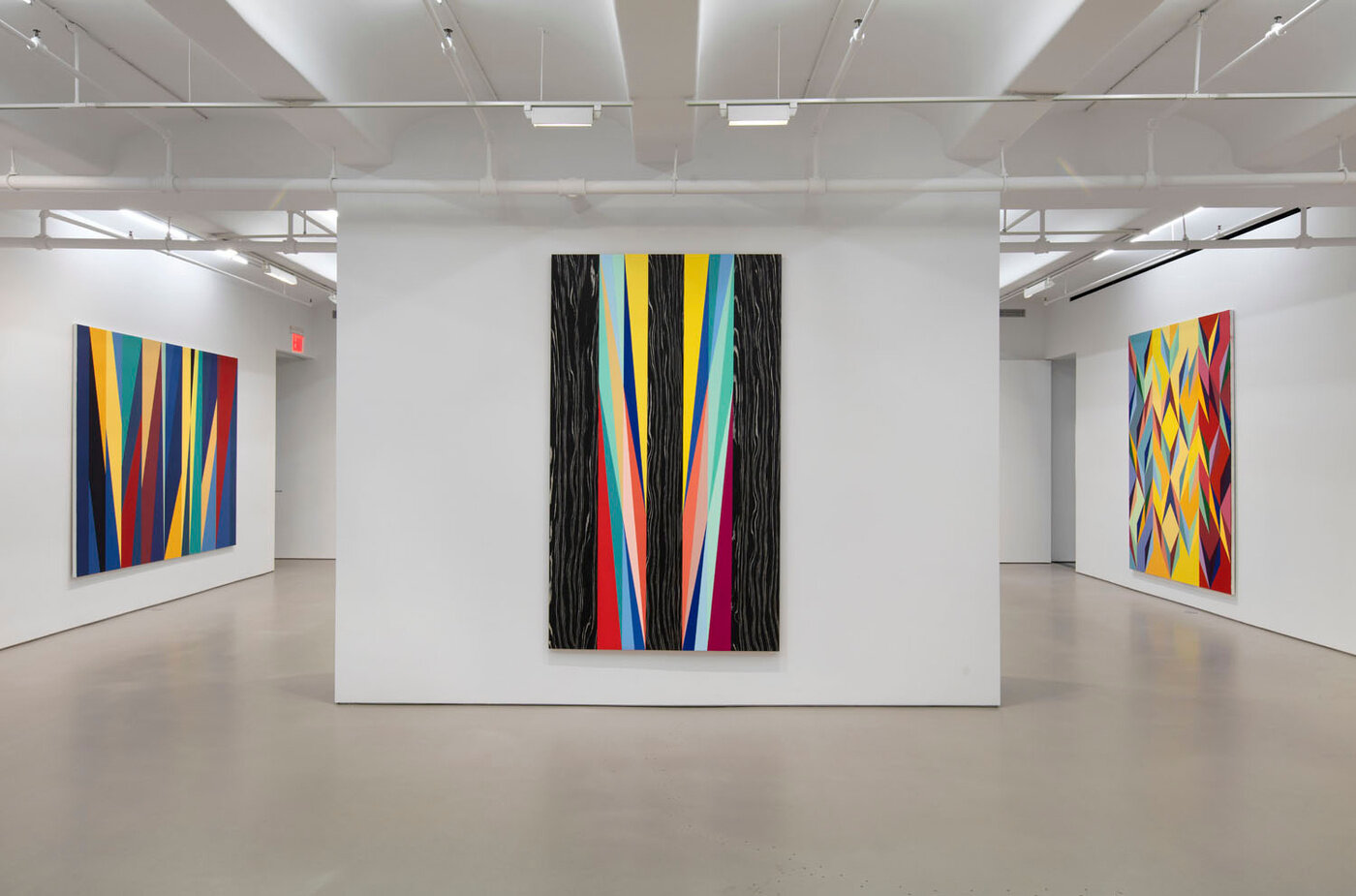 5/25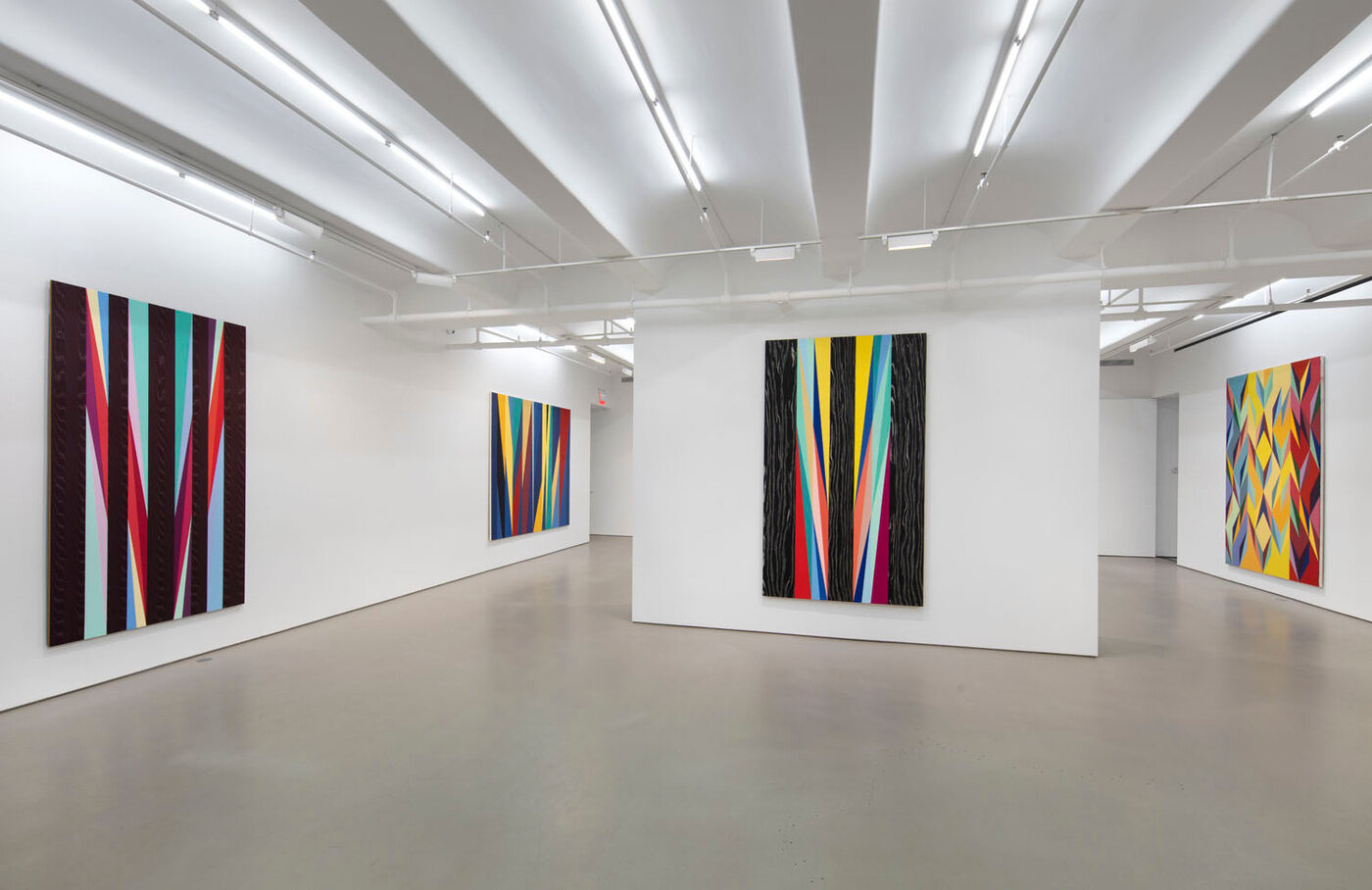 6/25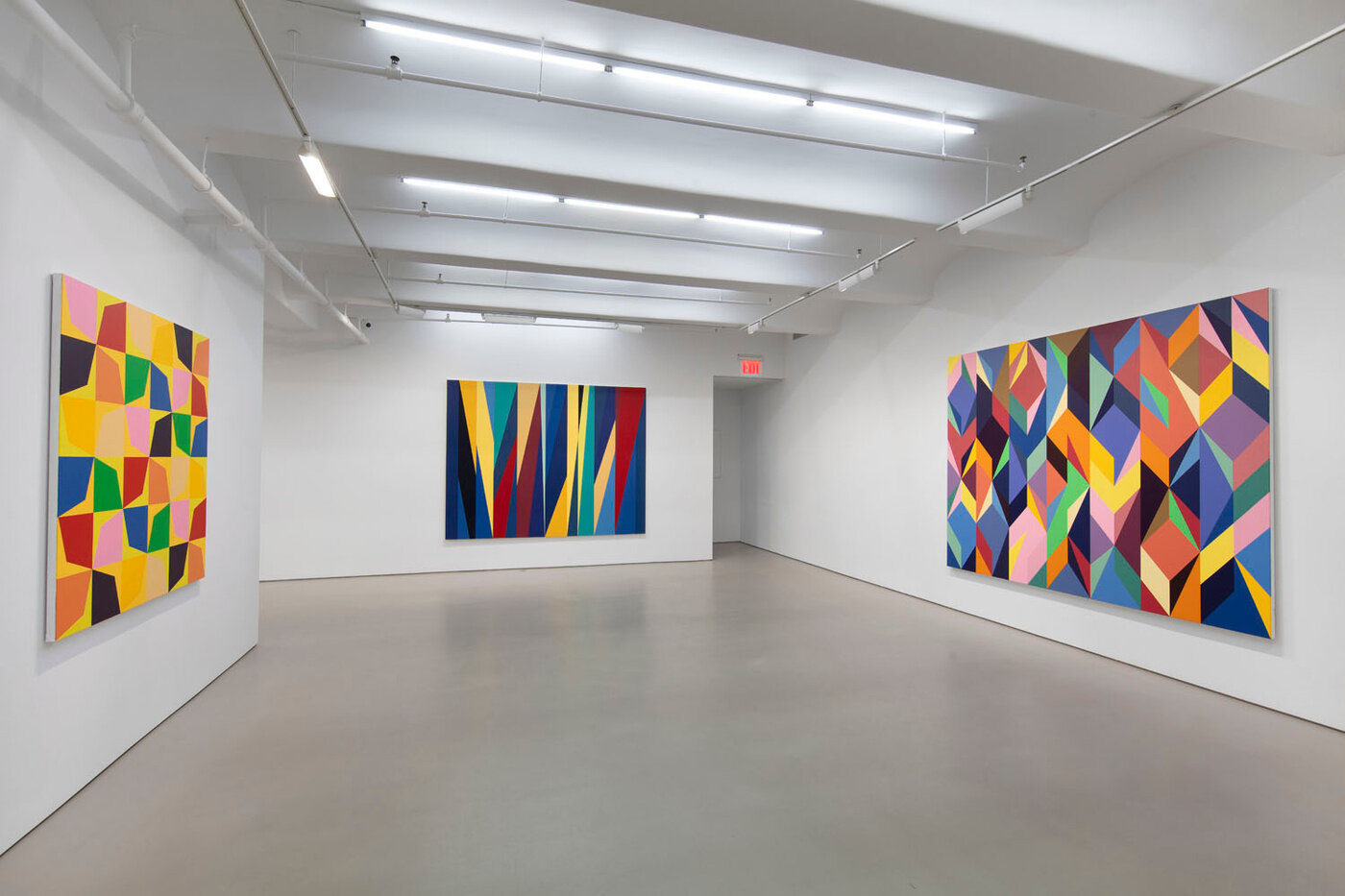 7/25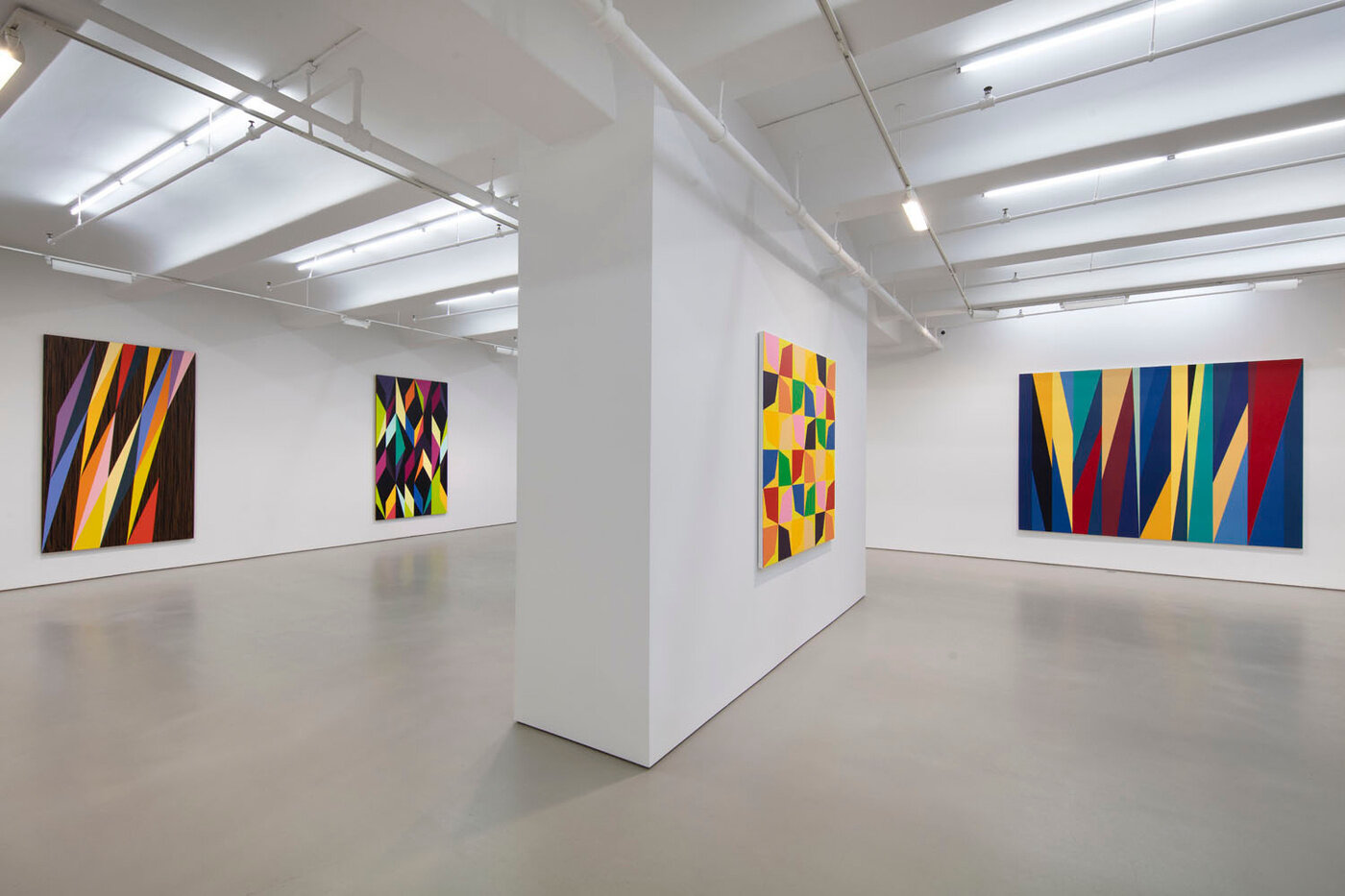 8/25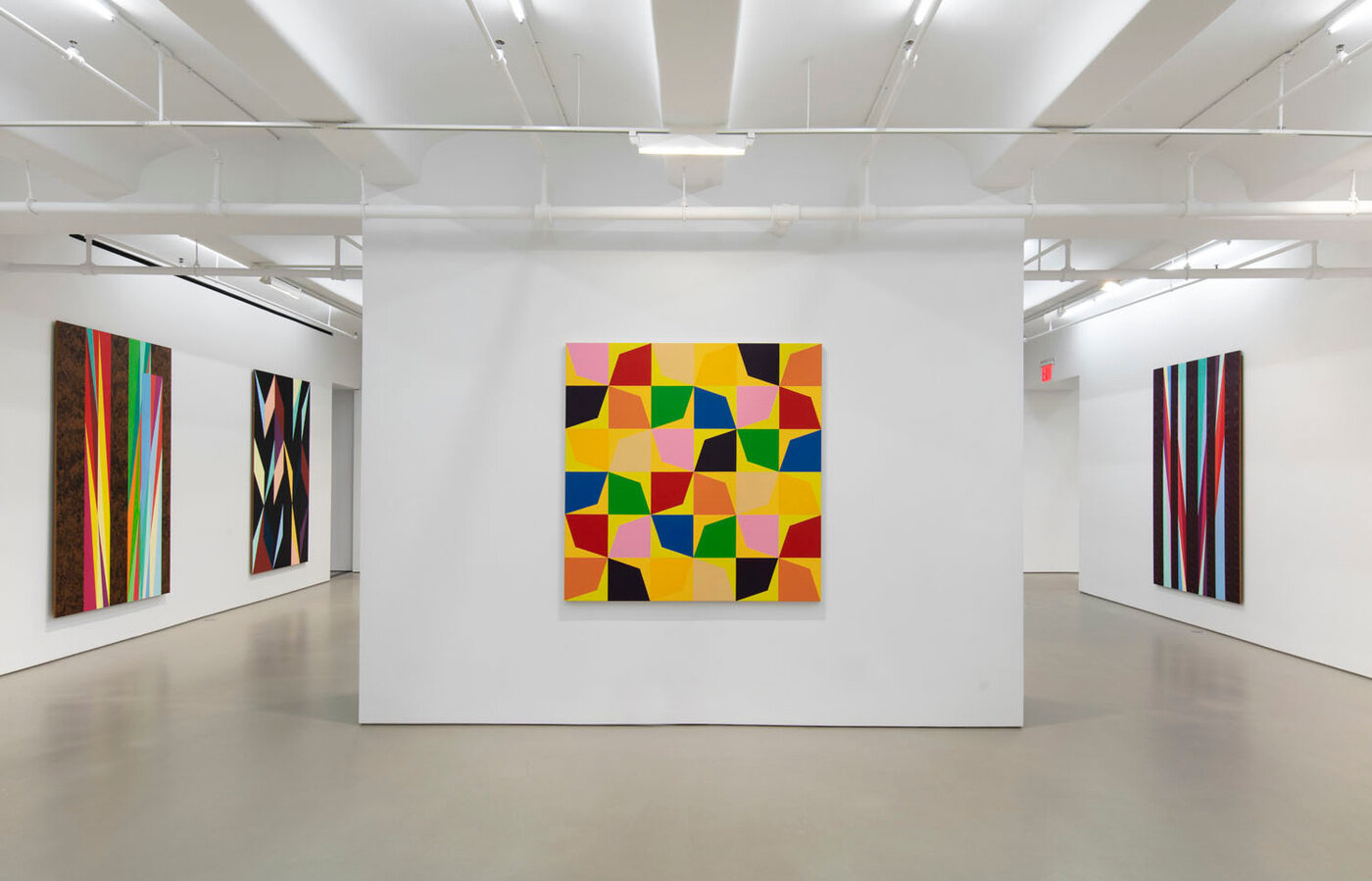 9/25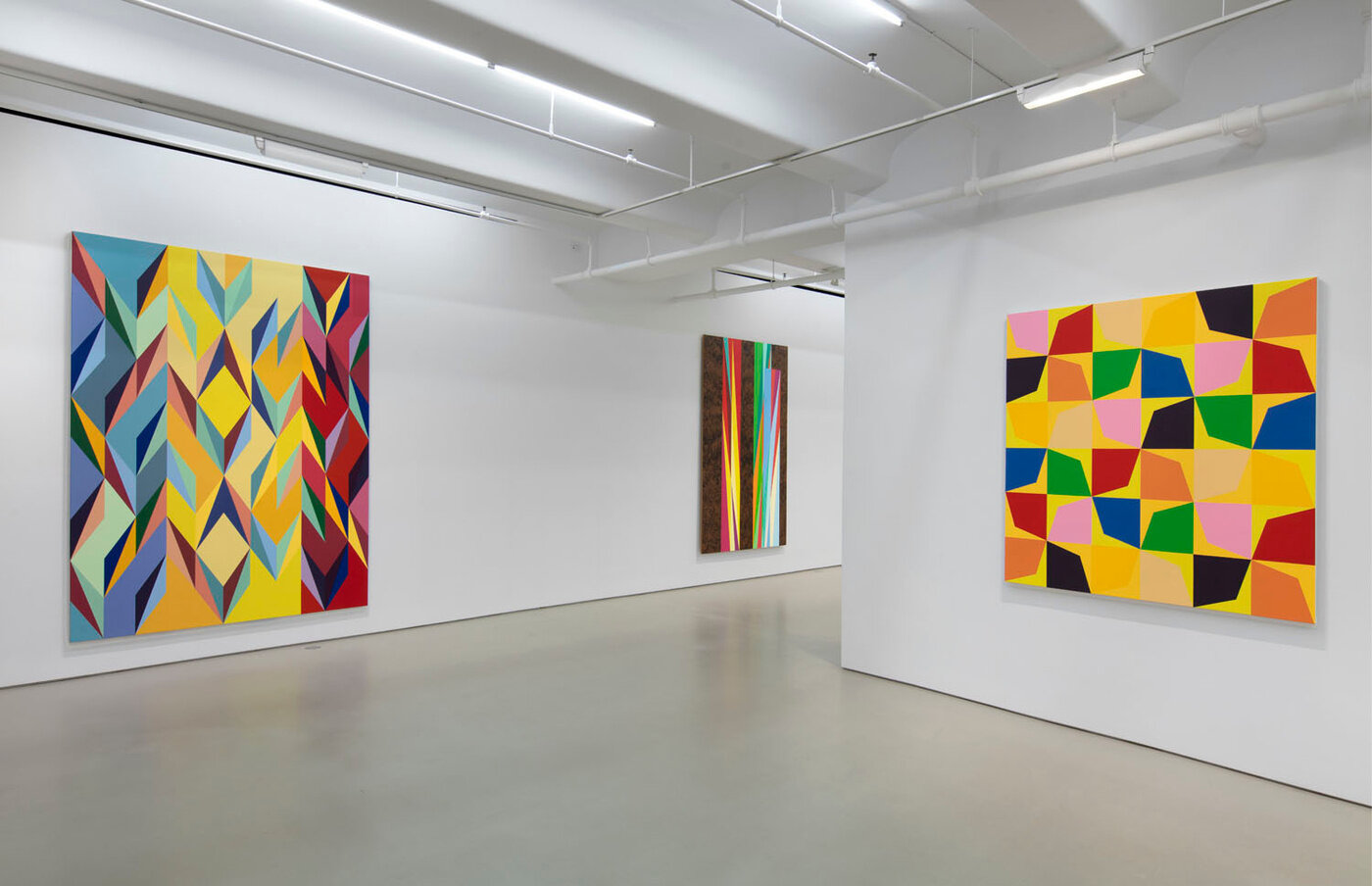 10/25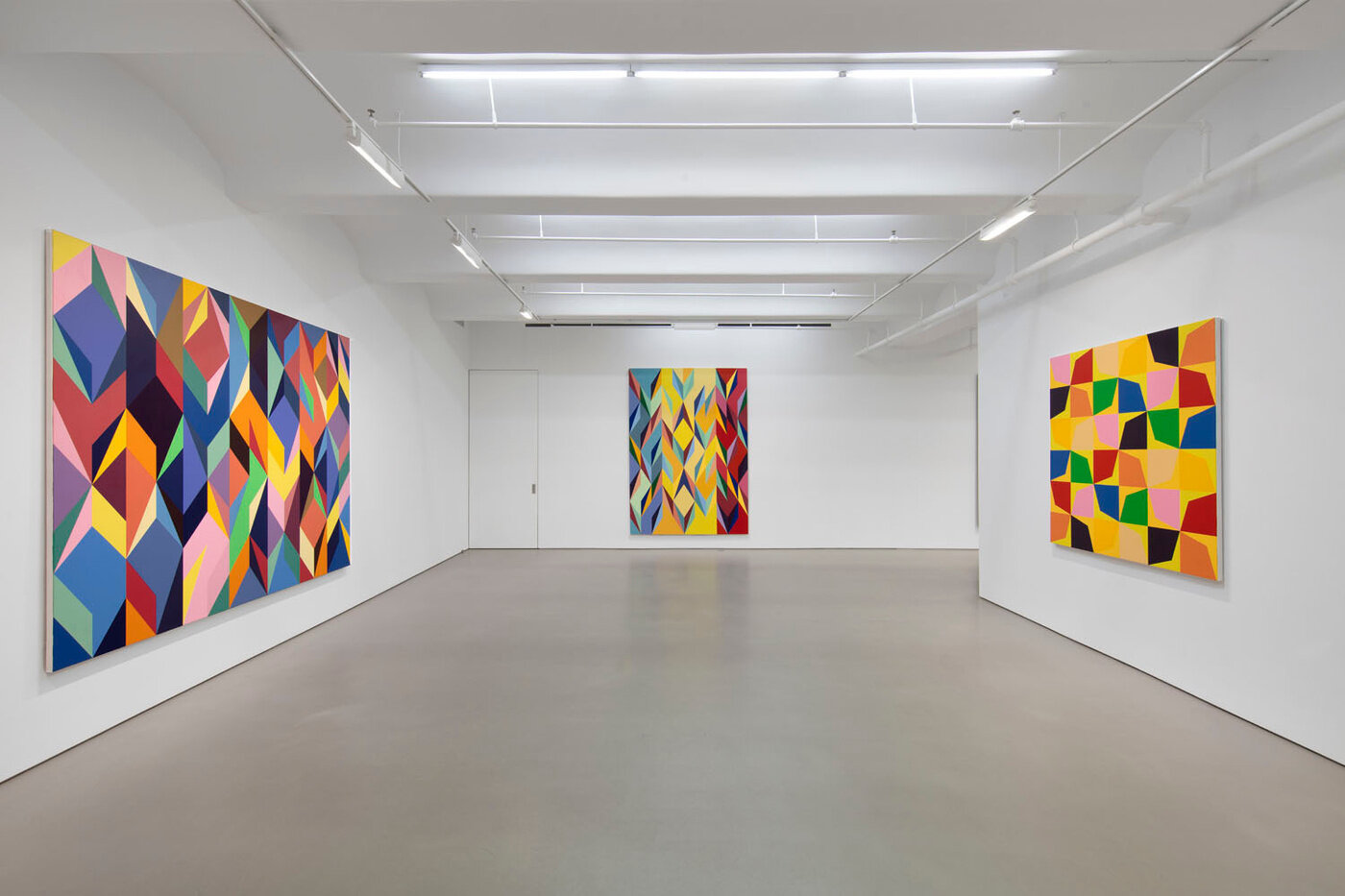 11/25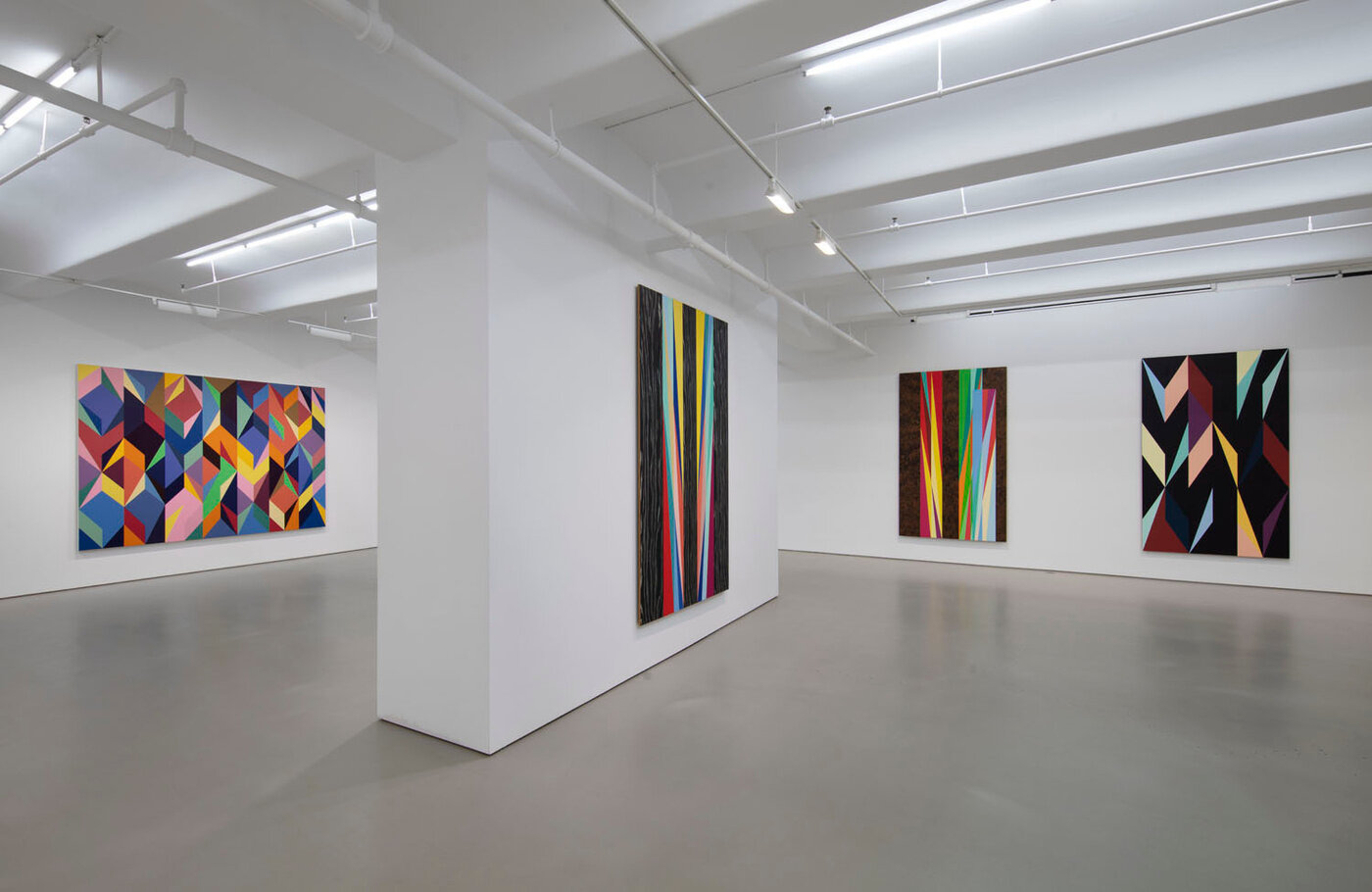 12/25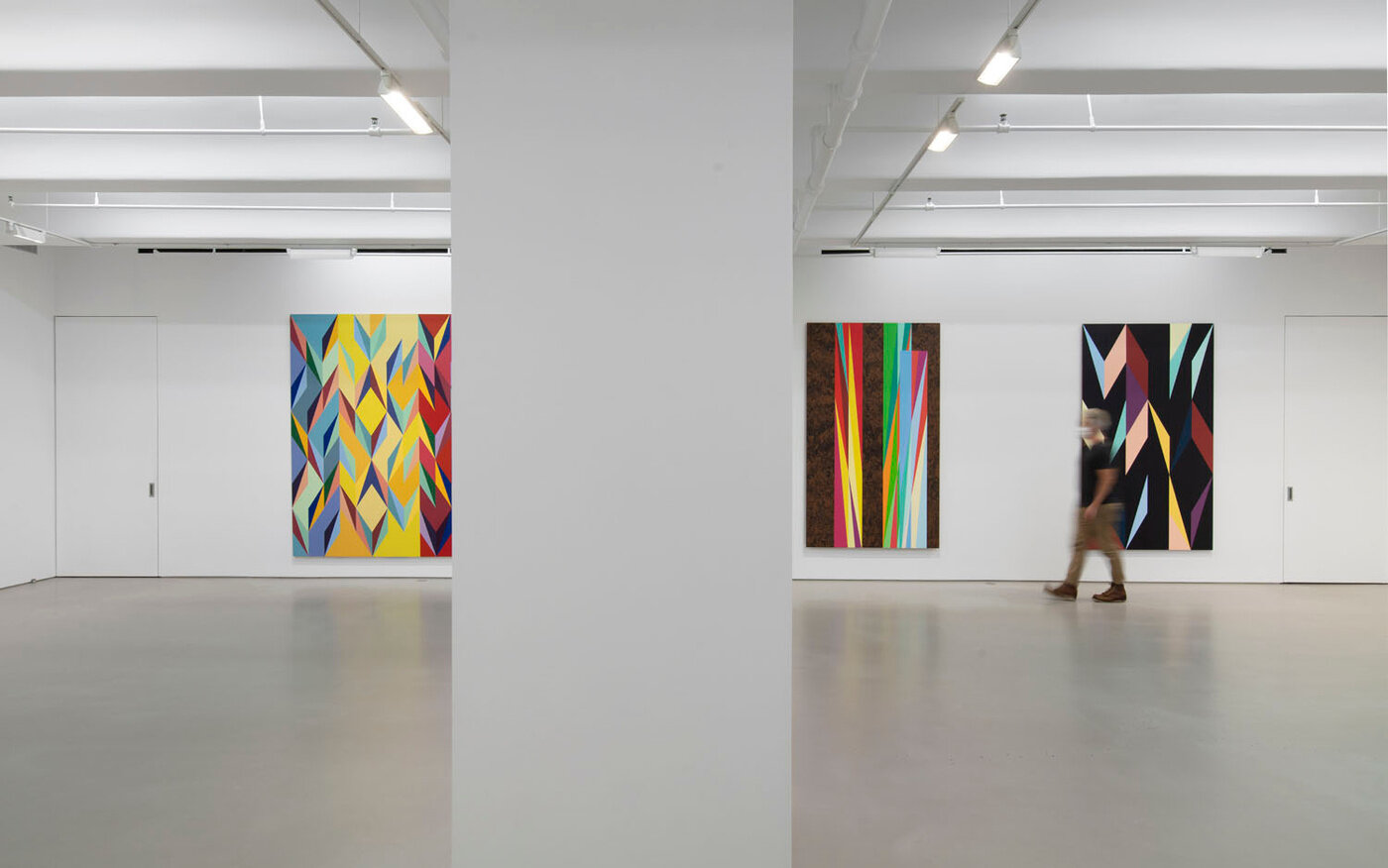 13/25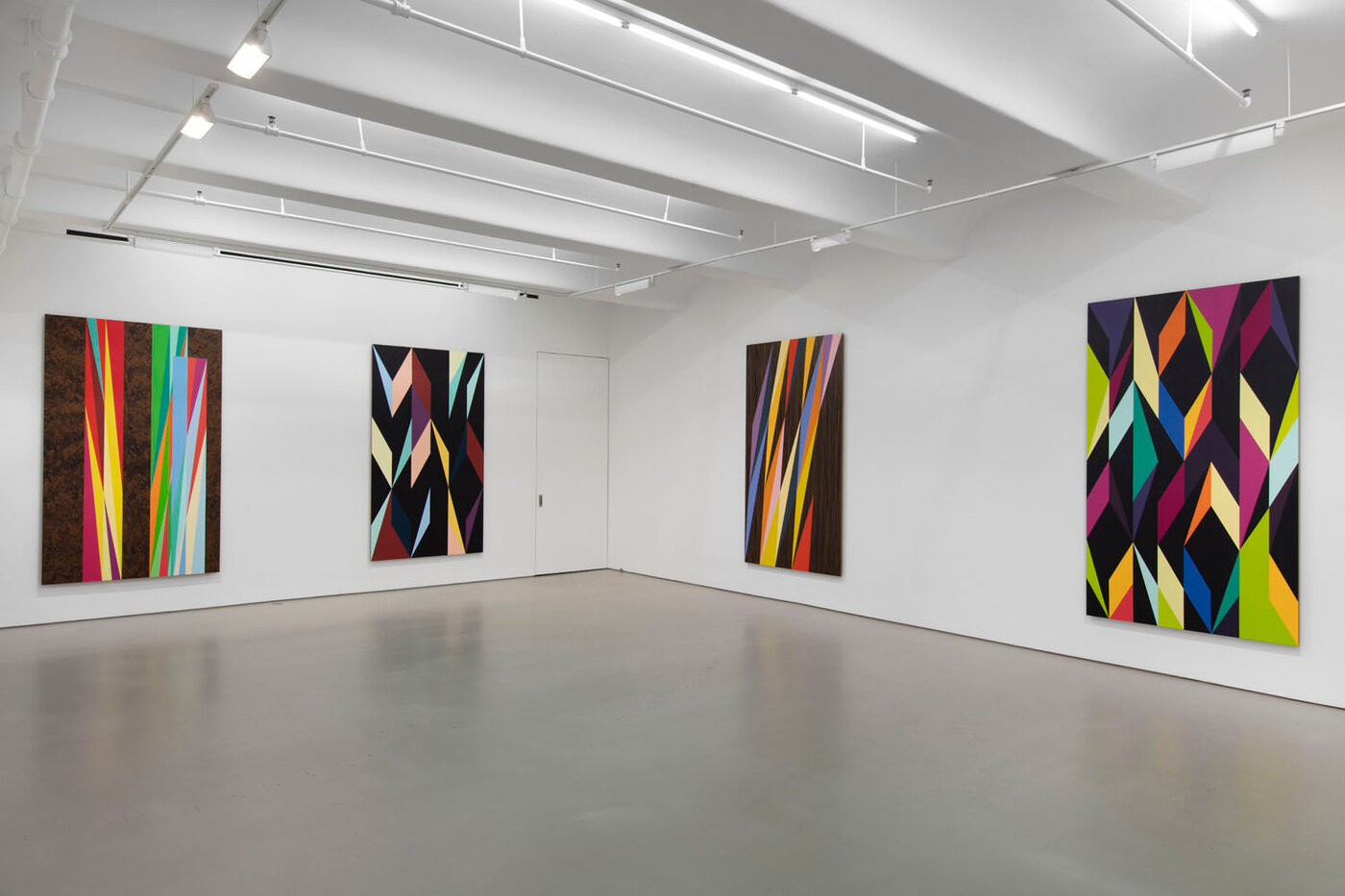 14/25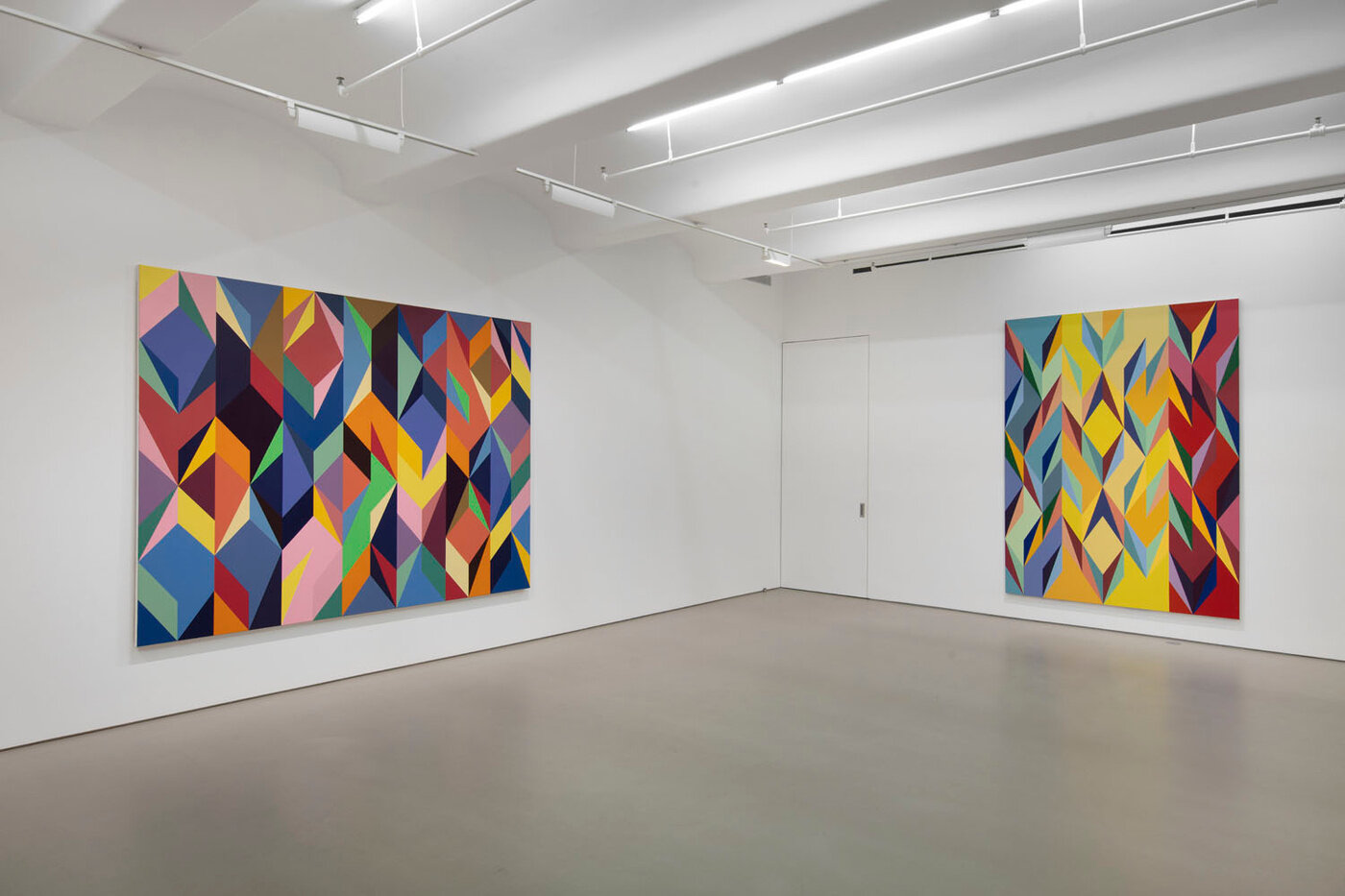 15/25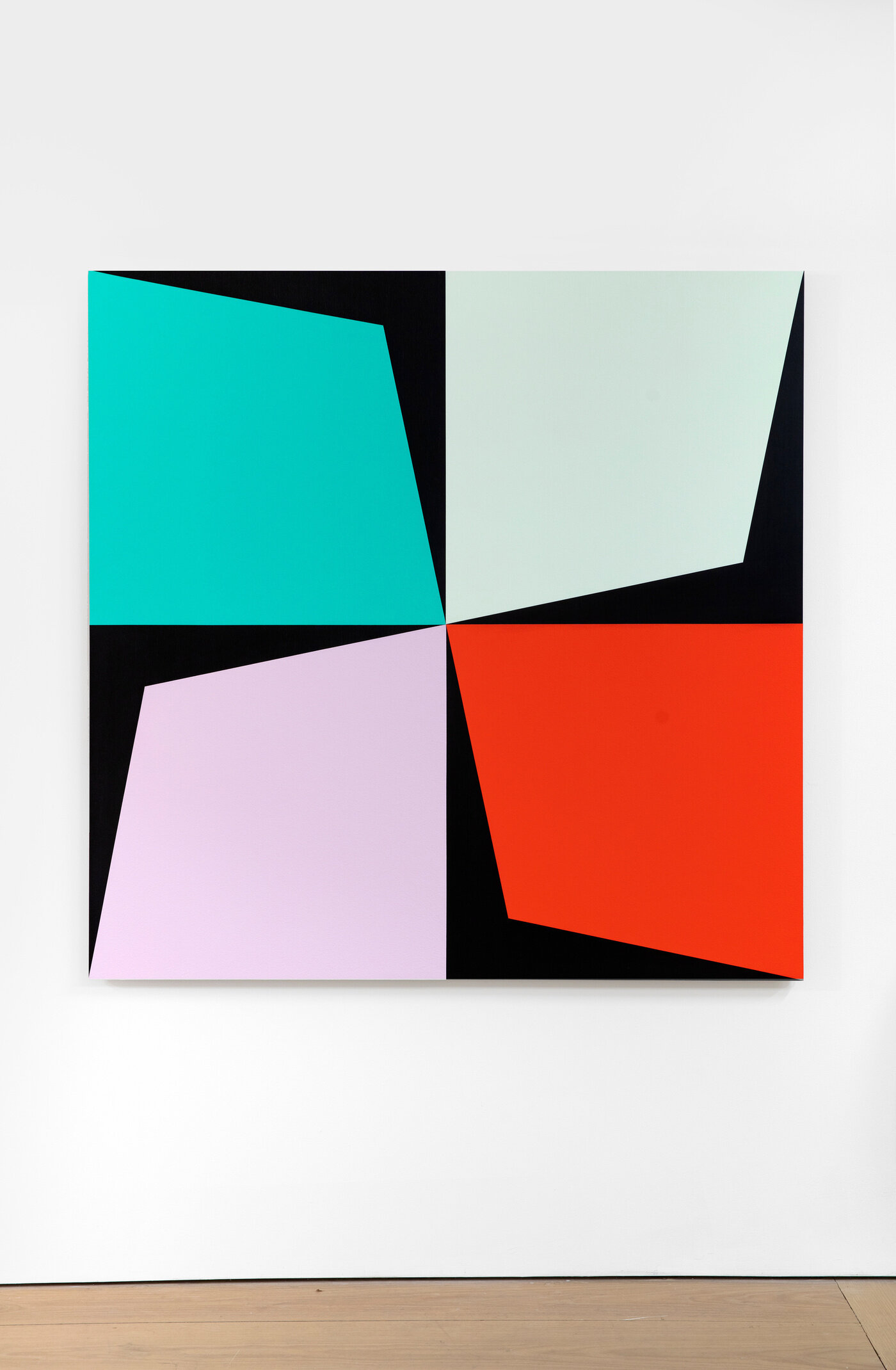 16/25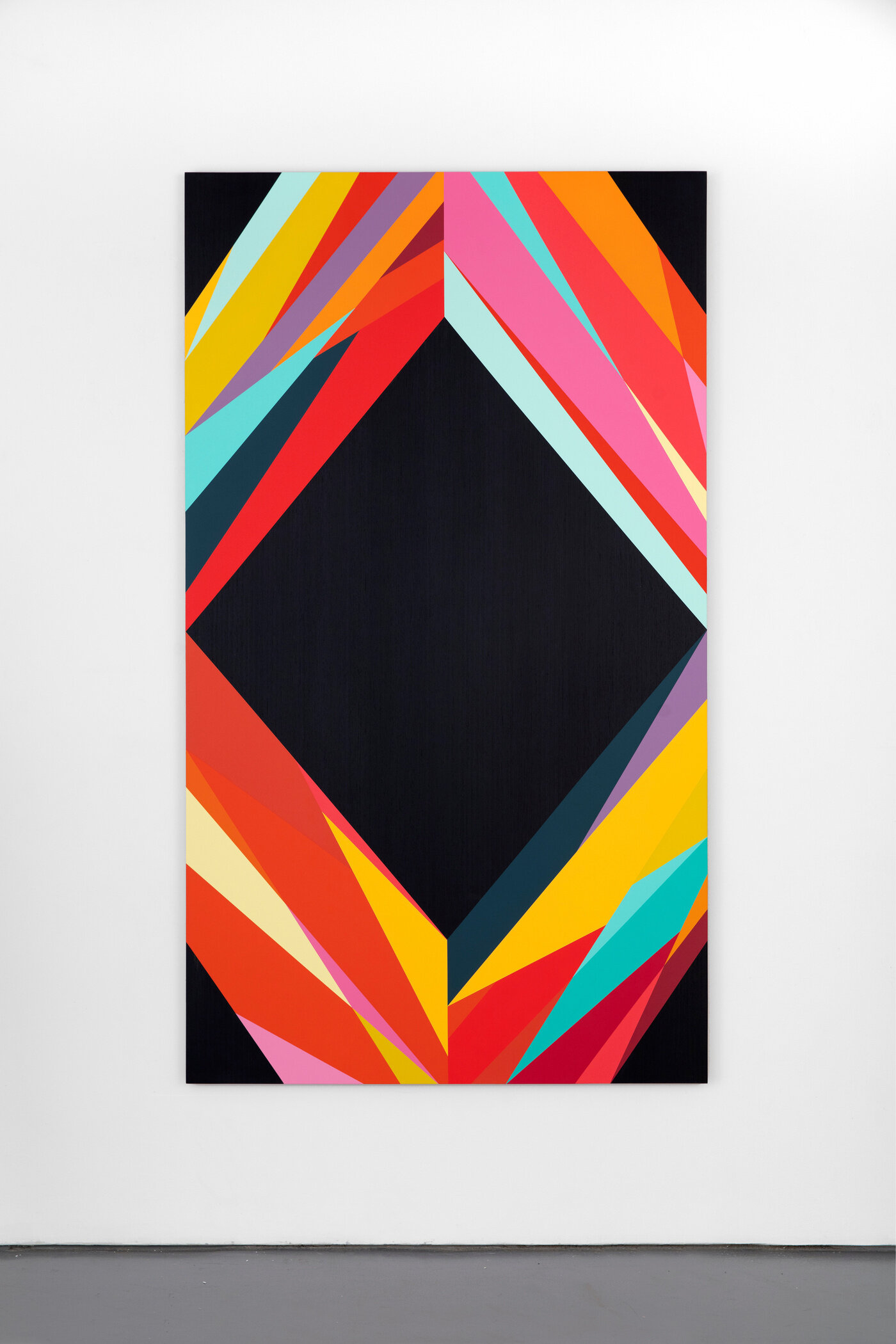 17/25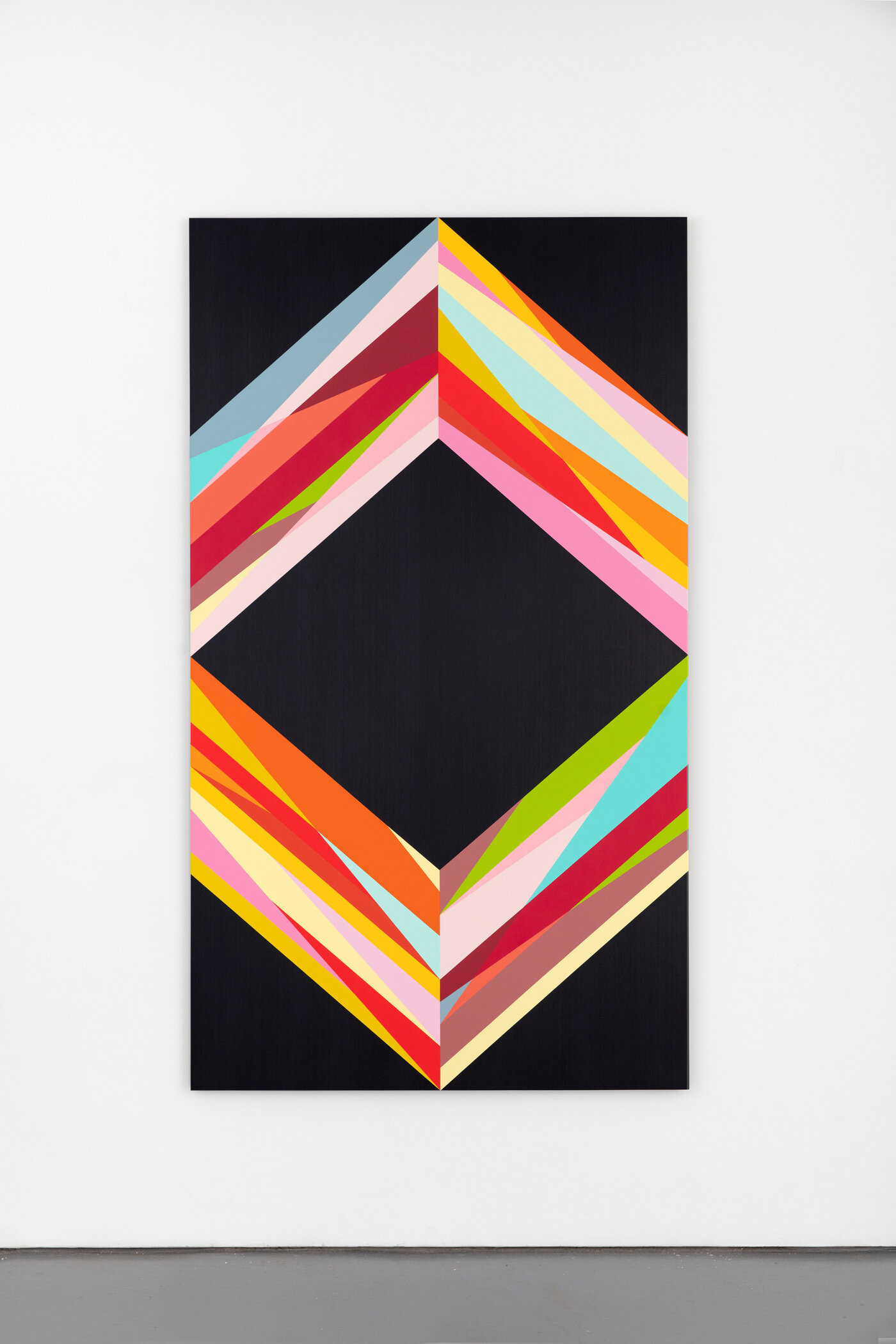 18/25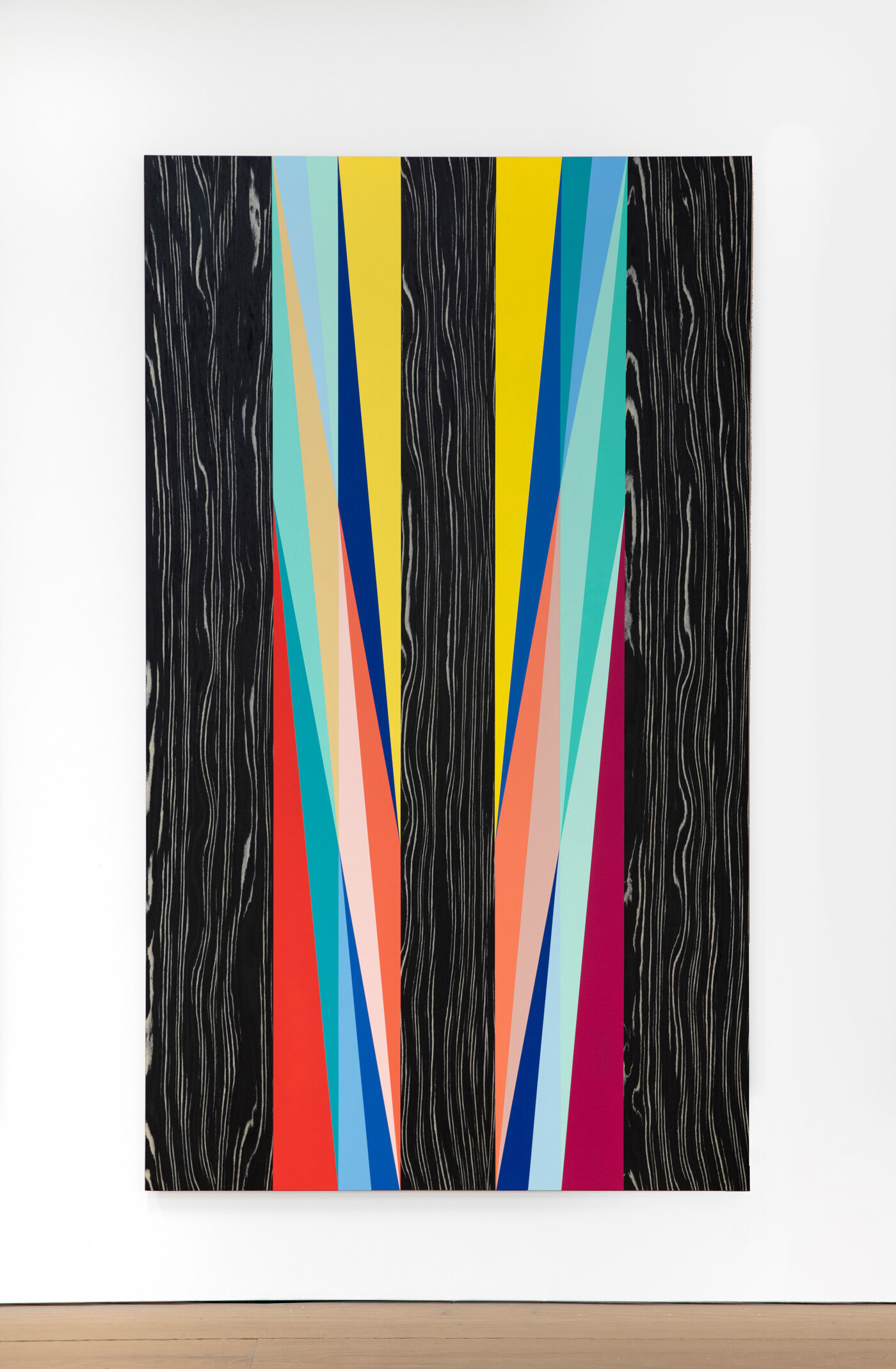 19/25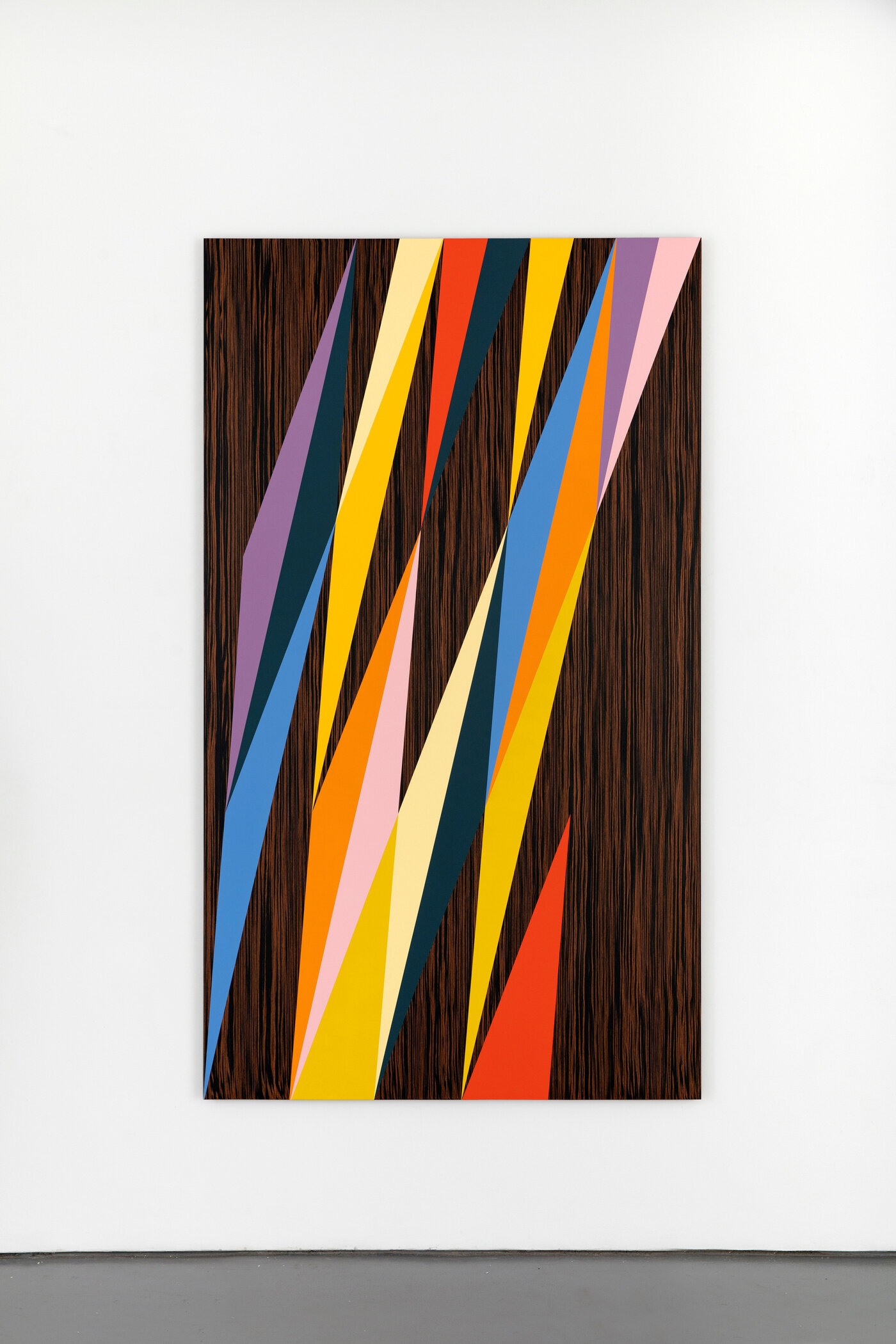 20/25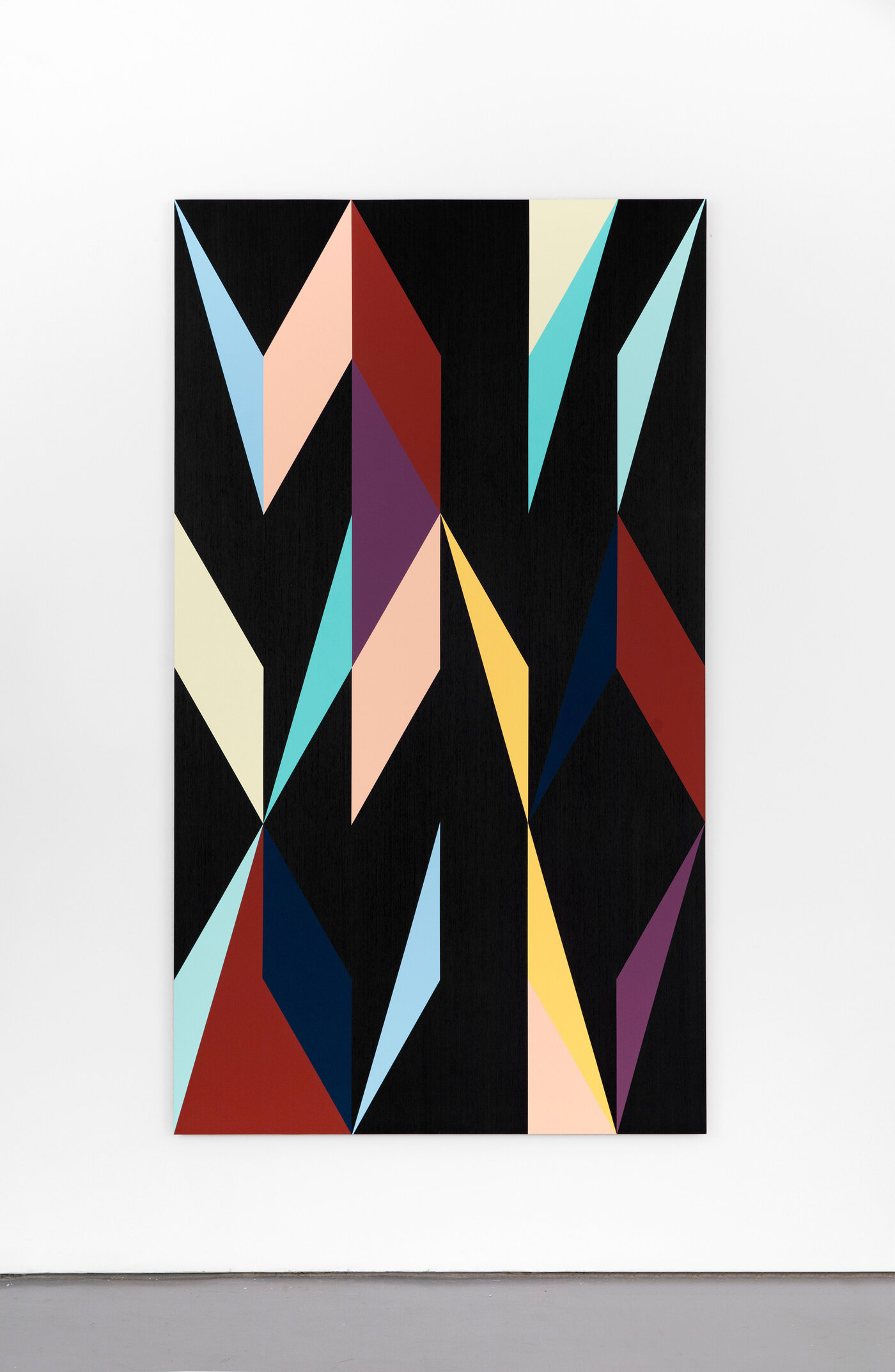 21/25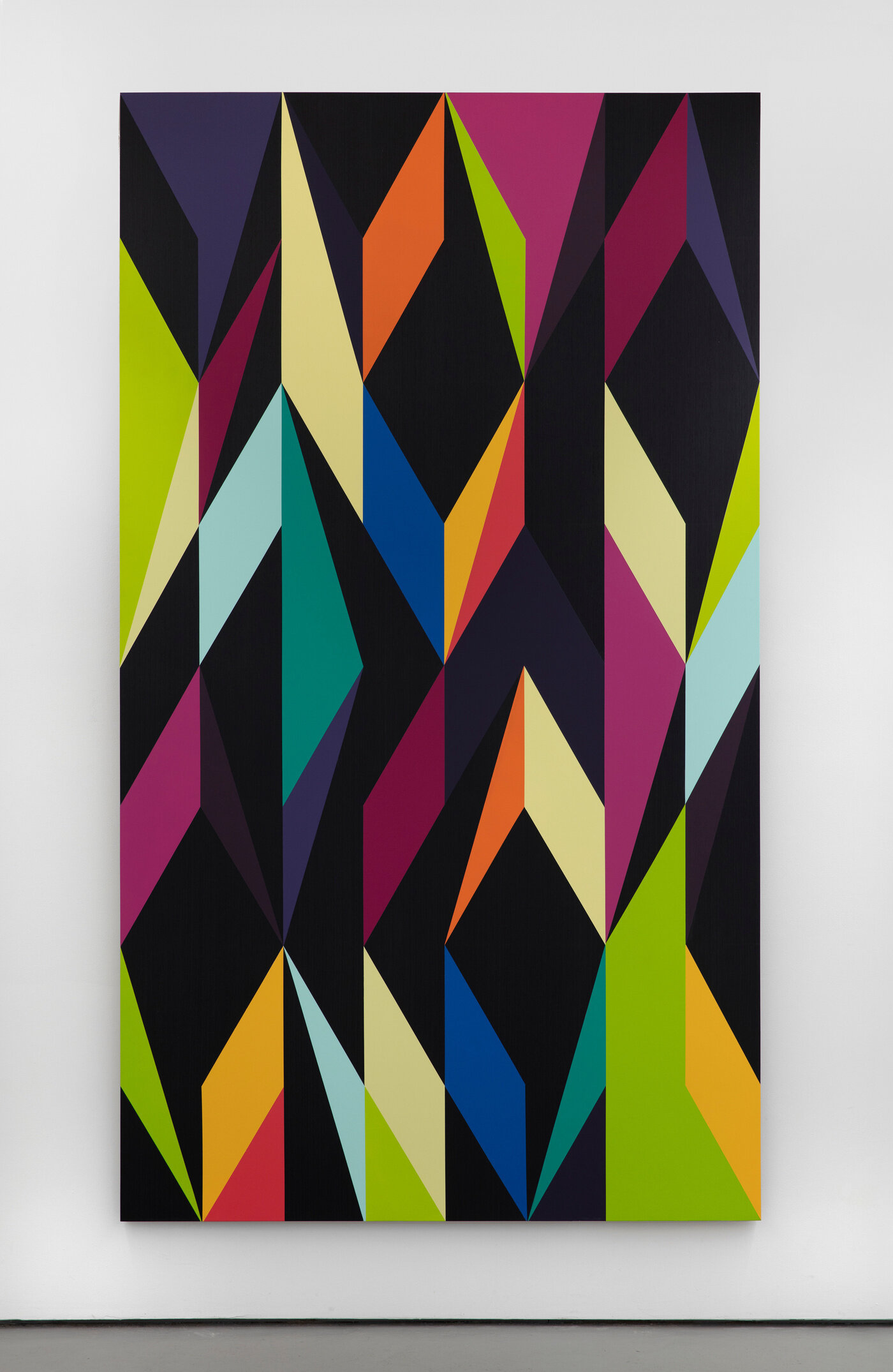 22/25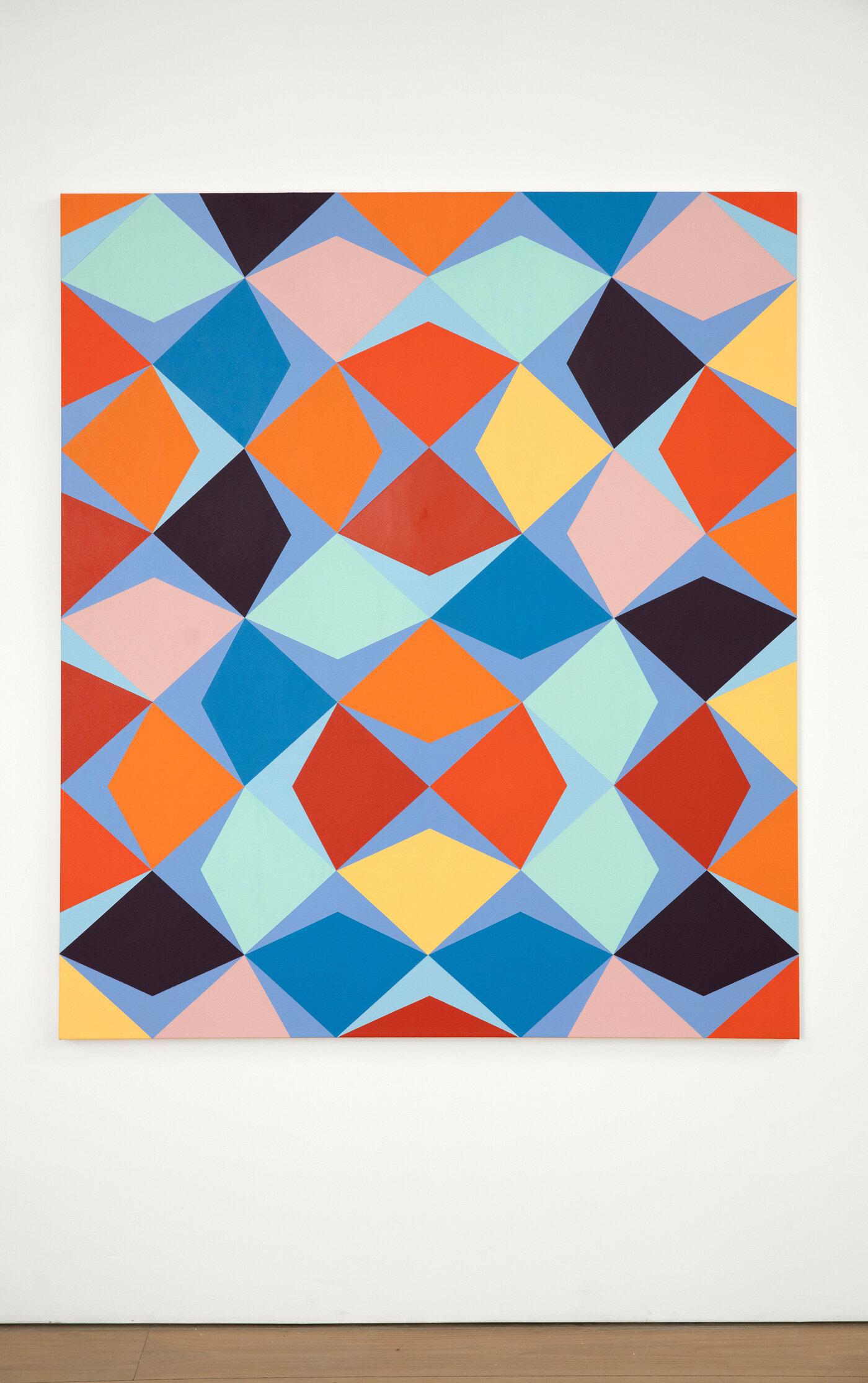 23/25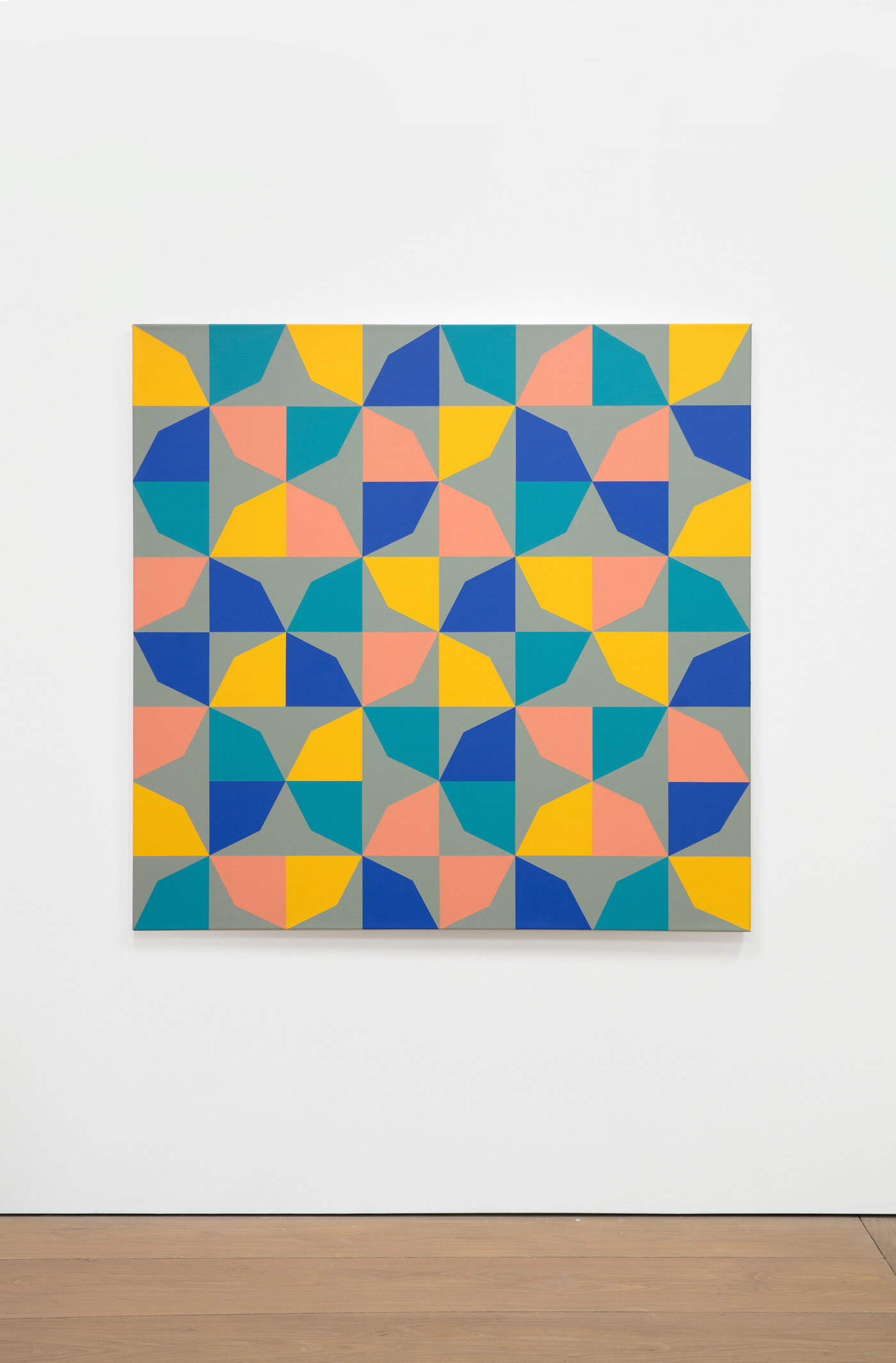 24/25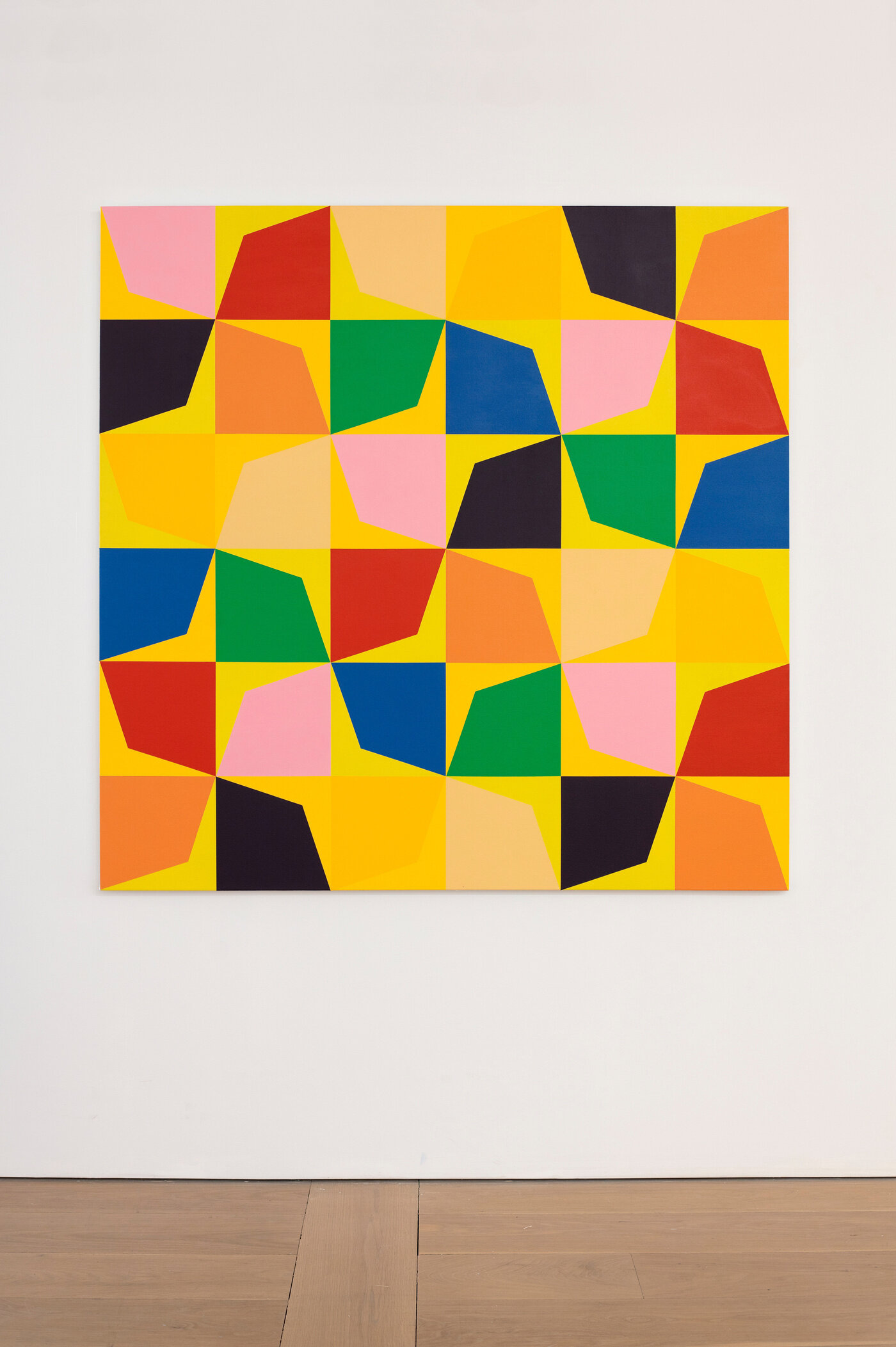 25/25
Dates
Sep 10 – Nov 07, 2020
Location
513 West 20th Street New York, NY 10011
Press Release
Odili Donald Odita
Mirror
September 10 – November 7, 2020

Jack Shainman Gallery is proud to present Mirror, a solo exhibition of new work by Odili Donald Odita at our 513 West 20th Street location.
MIRROR - a reflective surface that casts back a clear image.
In life, the only face that you will never actually see is your own. This is the beginning of an inter-relationship between figuration and abstraction. It is also a space of discourse between the notions of objectification and the imagination.
Consider the process of making a self-portrait – a representation of oneself as a painting. This is the plateau of inherent disconnect. The examination of oneself as a representation is an exceedingly conceptual process. The self-portrait is in itself abstract, as it objectifies the separation of self and image at its start.
One cannot ignore the rise of black figuration as a trend in painting today. This genre asks a great question of how, and in what ways possible, can one represent the eternal qualities of black skin through paint. Willem de Kooning once said, "Flesh is the reason oil paint was invented." An expansive exploration of black identity in paint has allowed for an emancipation from and beyond the historical exclusivity of a type that de Kooning's statement implies.
But what happens when the civil-self becomes anti-social? When discourse is meant to undermine social-cohesiveness? When the hand that attacks the body is only doing so to establish a new normal?
Activism is at the heart of this exhibition, where agency exists in the constructive use of creativity, however imagined, to make the change needed to move one towards better and greater horizons.
Mirror is an exhibition about self-reflection. With an understanding of the difficulties that this task may entail, I am asking that we begin to look into ourselves and reflect upon the consequences of thoughts and actions that shape identity in the age of Trump.
-Odili Donald Odita, March 2020
Odita was born in Enugu, Nigeria and lives and works in Philadelphia. Odita has had several solo exhibitions in museums and institutions including Savannah College of Art and Design; Yerba Buena Center for the Arts, San Francisco; Contemporary Arts Museum, Houston; the Studio Museum in Harlem, New York; Institute of Contemporary Art, Philadelphia; Nasher Museum of Art at Duke University, Durham; Ulrich Museum of Art, Wichita; and Princeton University. He has exhibited extensively in the United States and internationally in shows such as Generations: A History of Black and Abstract Art, Baltimore Museum of Art (2019-2020); How We See: Materiality of Color, Laumeier Sculpture Park, St. Louis (2019); Color Field, Crystal Bridges Museum of American Art, Bentonville; Third Space / Shifting Conversations About Contemporary Art, Birmingham Museum of Art (2017-2019); Front International: Cleveland Triennial for Contemporary Art: An American City, Constellation (2018); and Indivisible and Invincible: Monument to Black Liberation and Celebration in the City of New Orleans as part of Prospect.4, The Lotus in Spite of the Swamp (2017-2018). In 2007, Odita's installation Give Me Shelter was featured prominently in the 52nd Venice Biennale exhibition Think with the Senses, Feel with the Mind curated by Robert Storr.
Odita has been commissioned to paint many large-scale wall installations, most recently at the Institute of Contemporary Art, Miami, and the Sarasota Museum of Art in 2019-2020. Other major commissions include the Ford Foundation, New York (2018); Newark Museum (2017); the City of Philadelphia Mural Arts Program (2015); Ezra Stiles College at Yale University, New Haven (2015); George C. Young Federal Building and Courthouse, Orlando (2013); United States Mission to the United Nations, New York (2011); and the New Orleans Museum of Art (2011). A second monograph published by Sternthal Books is forthcoming in spring of this year.