Like The Sea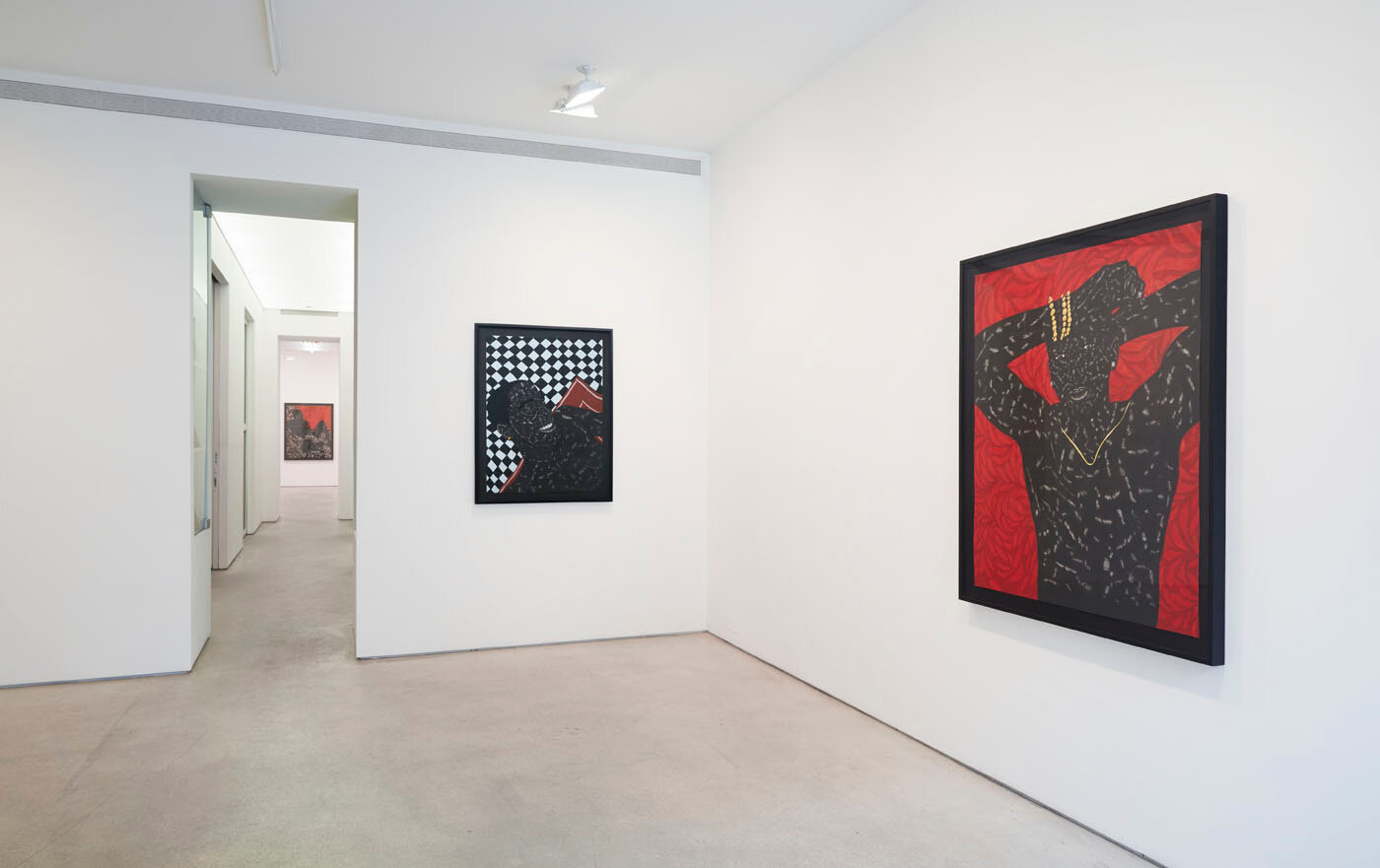 1/11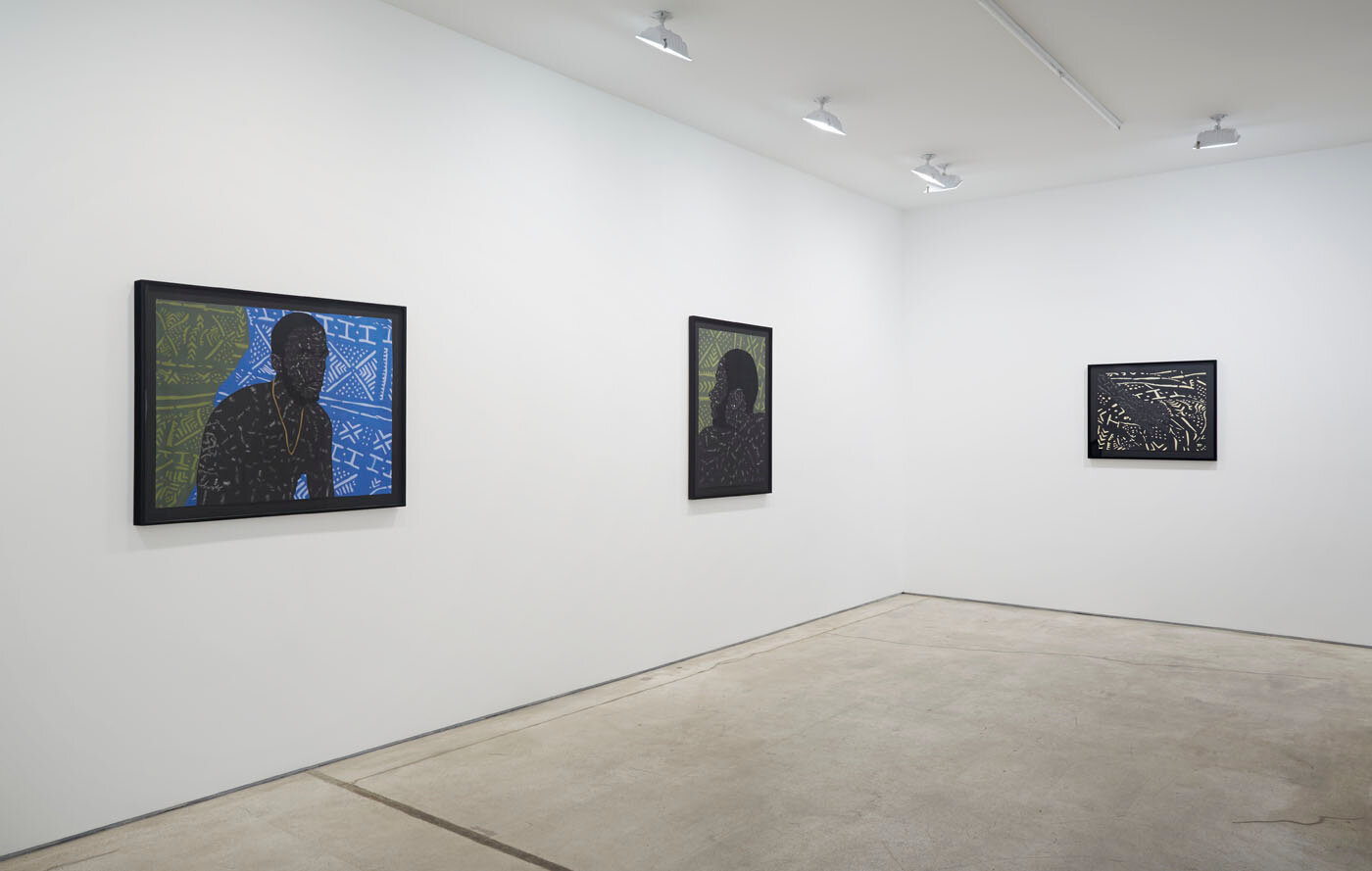 2/11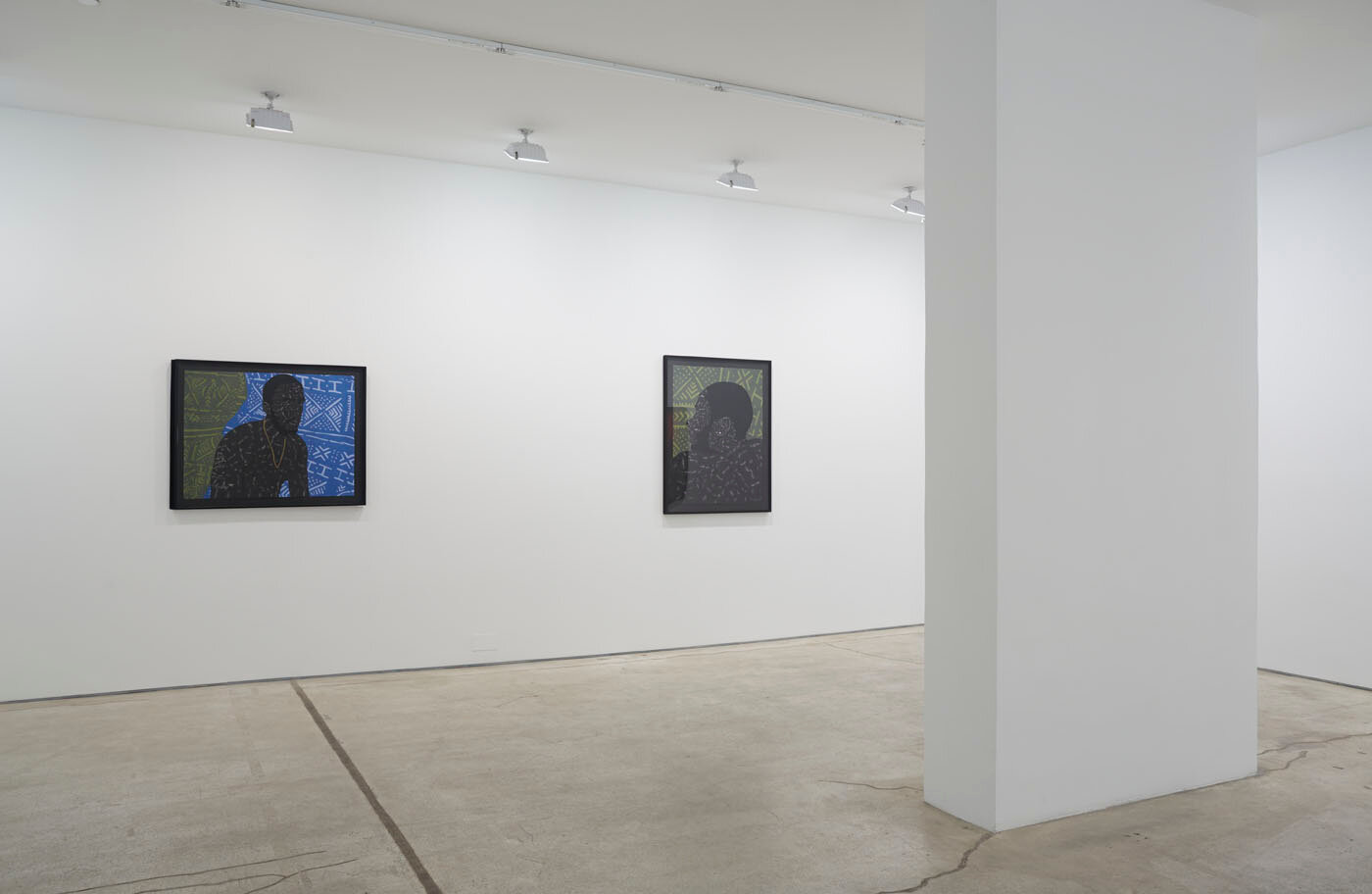 3/11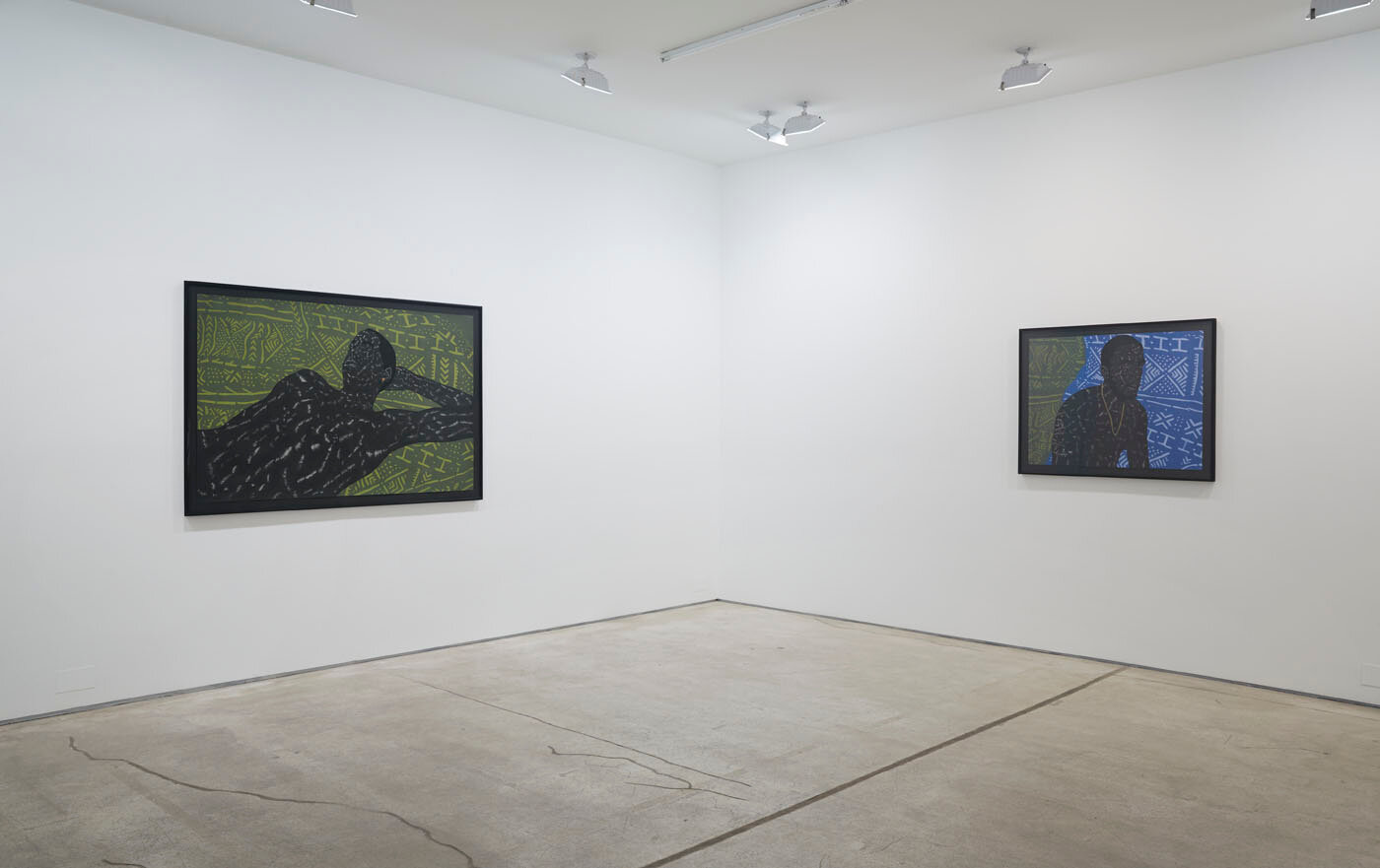 4/11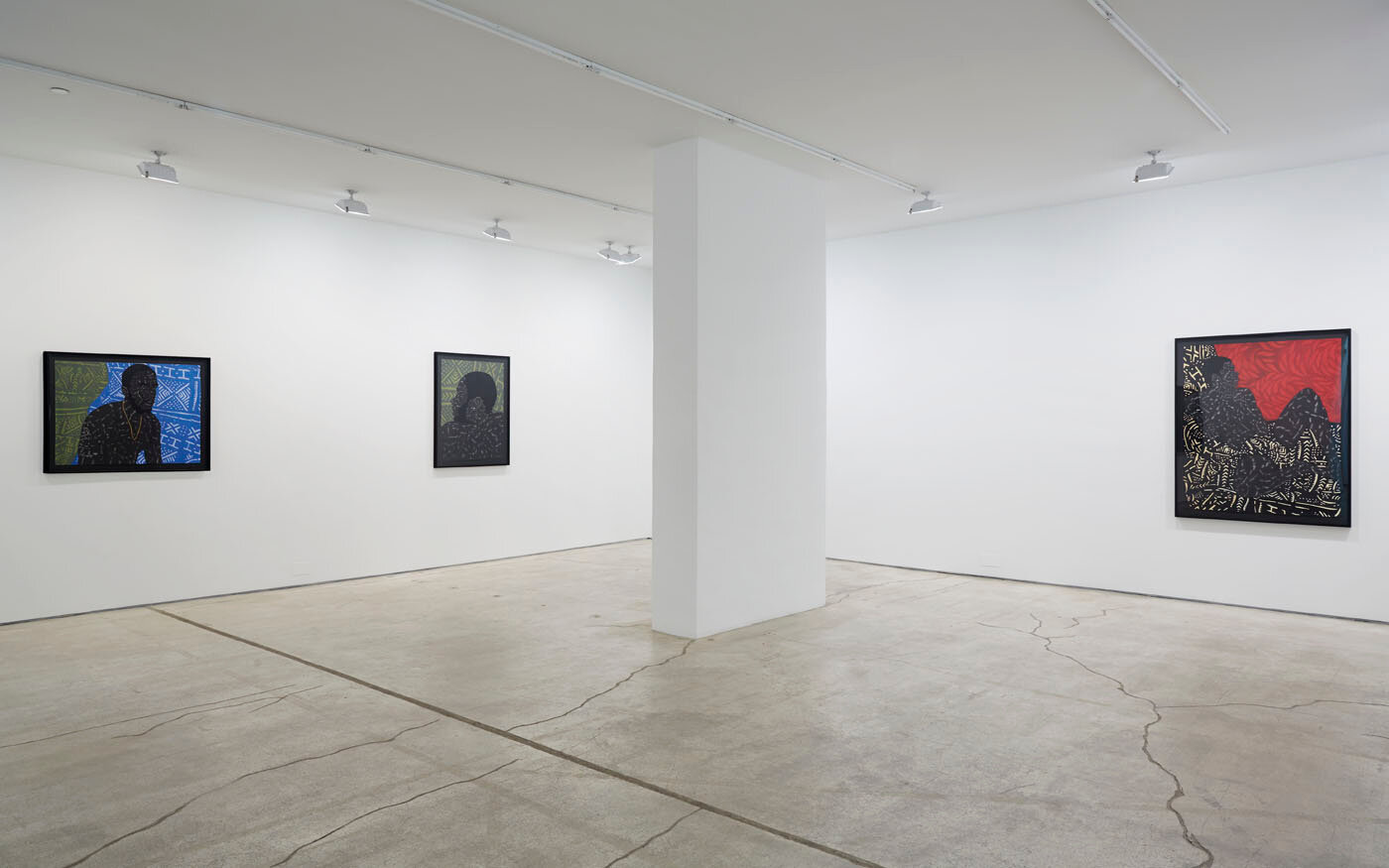 5/11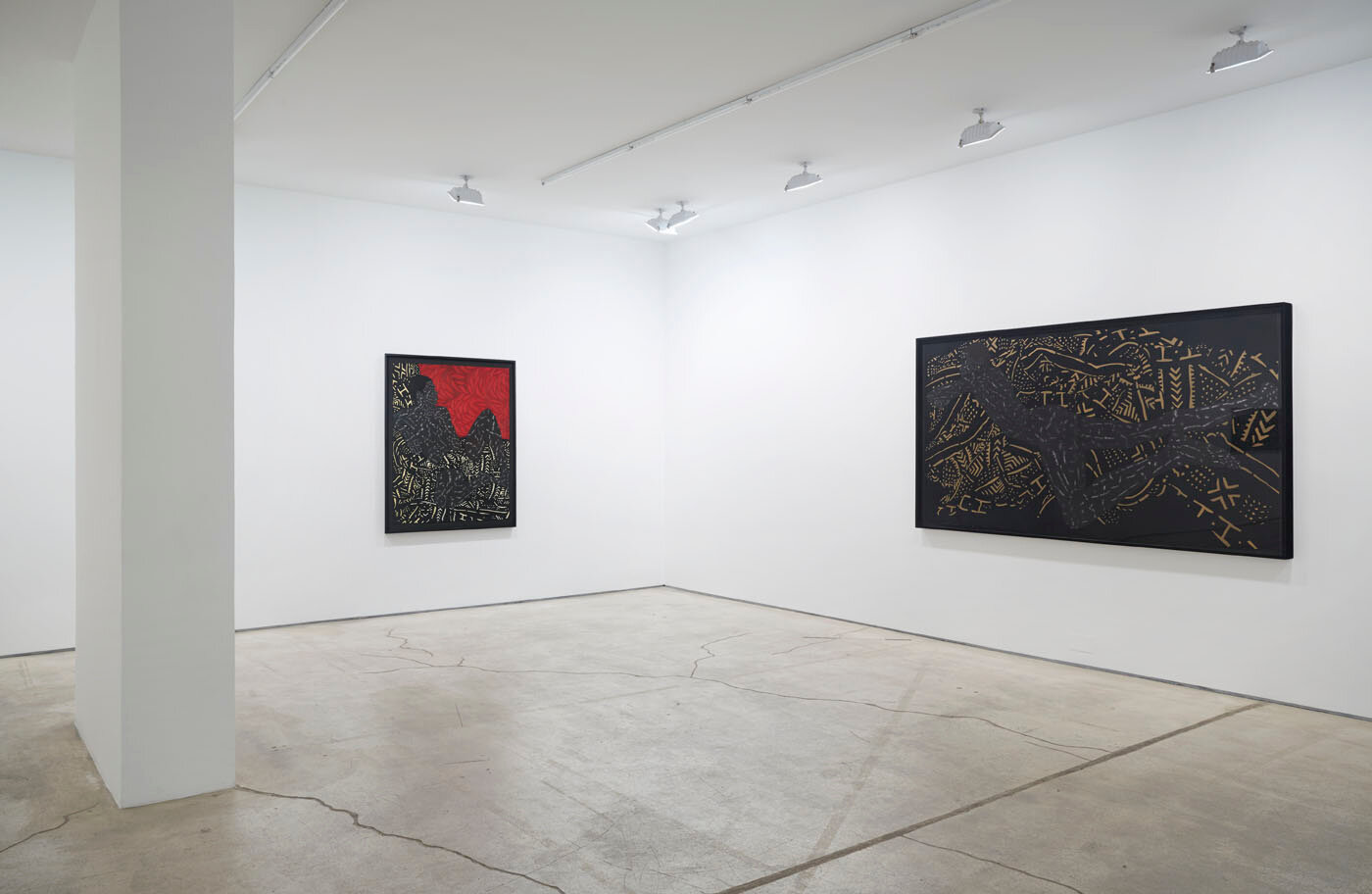 6/11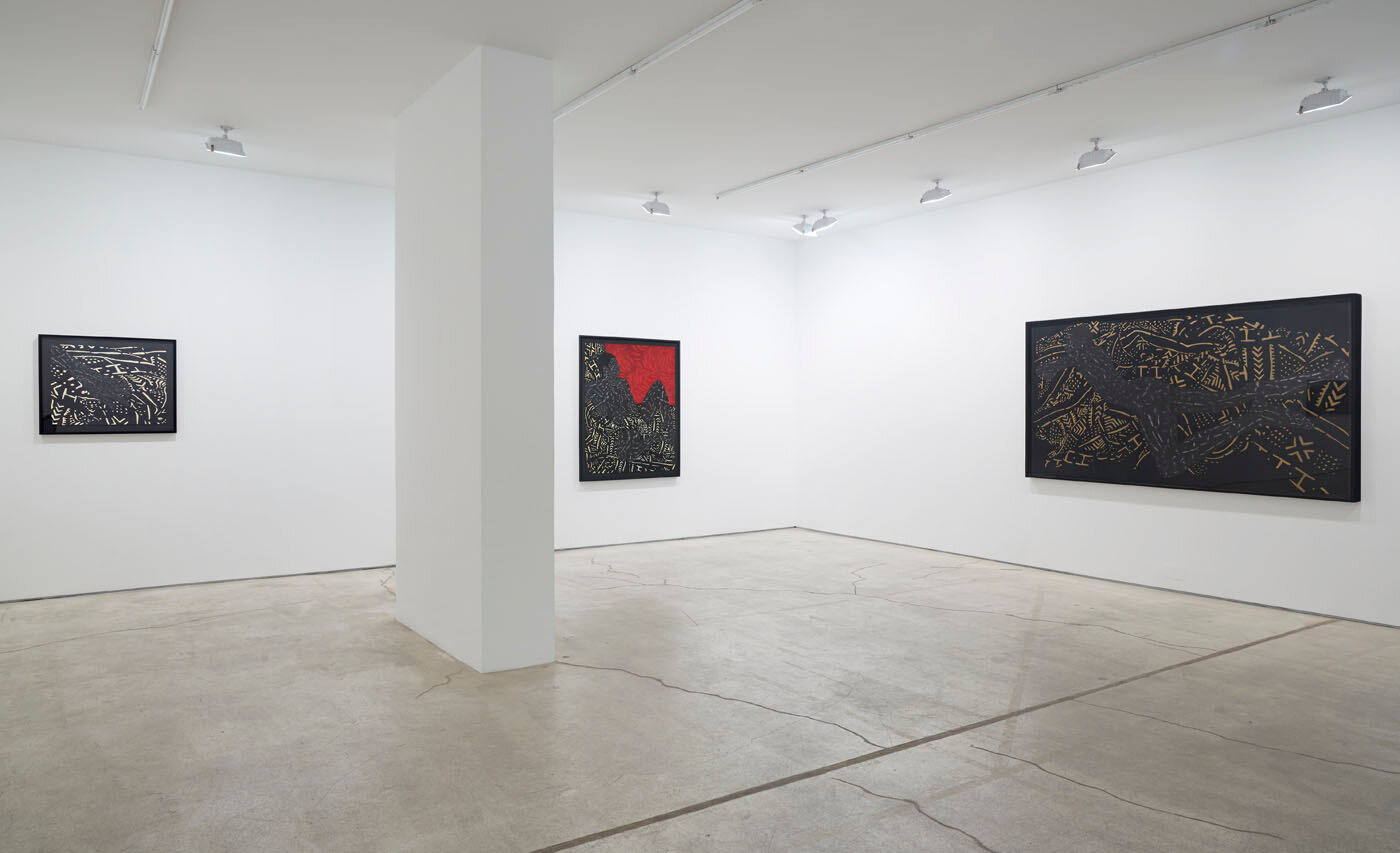 7/11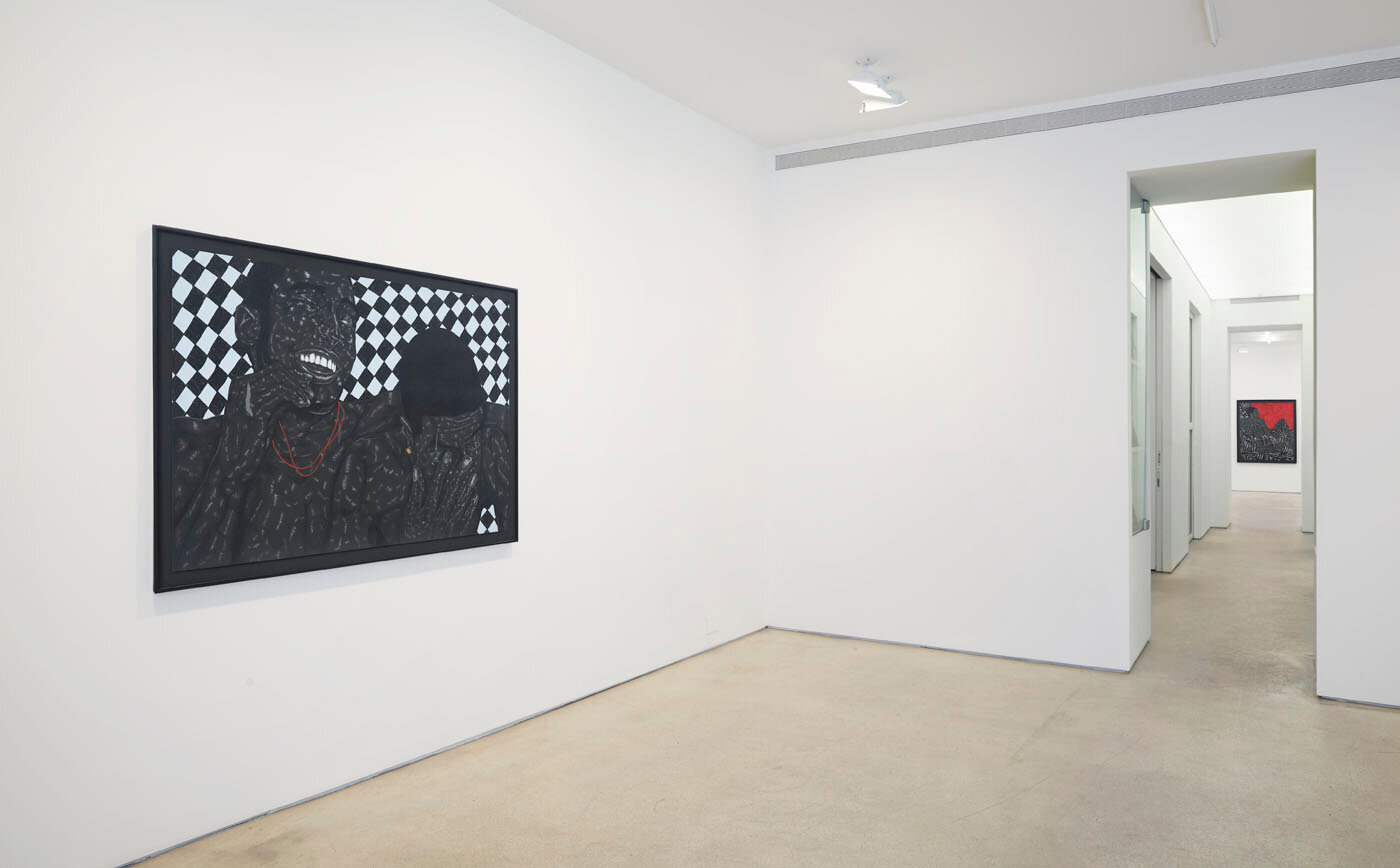 8/11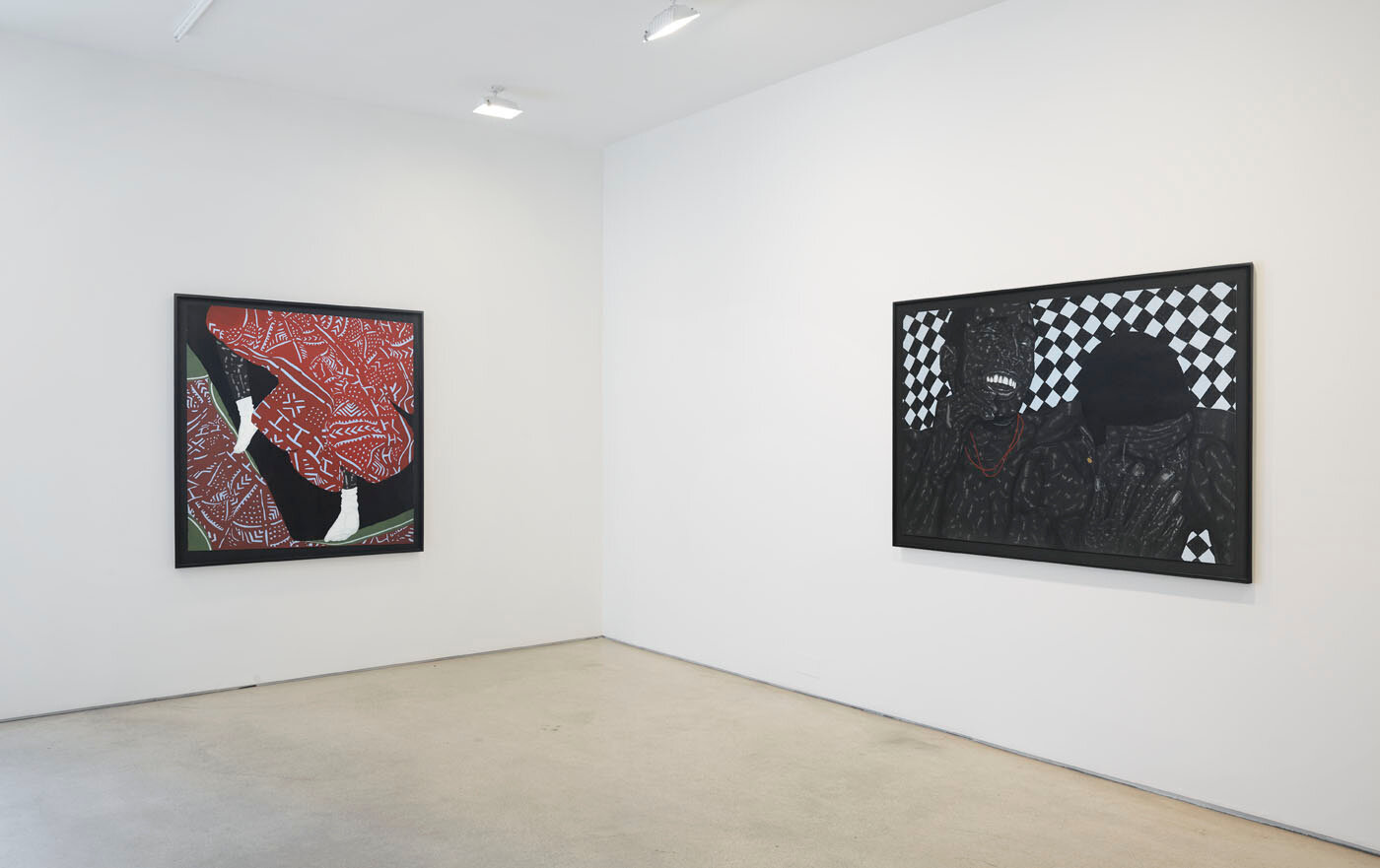 9/11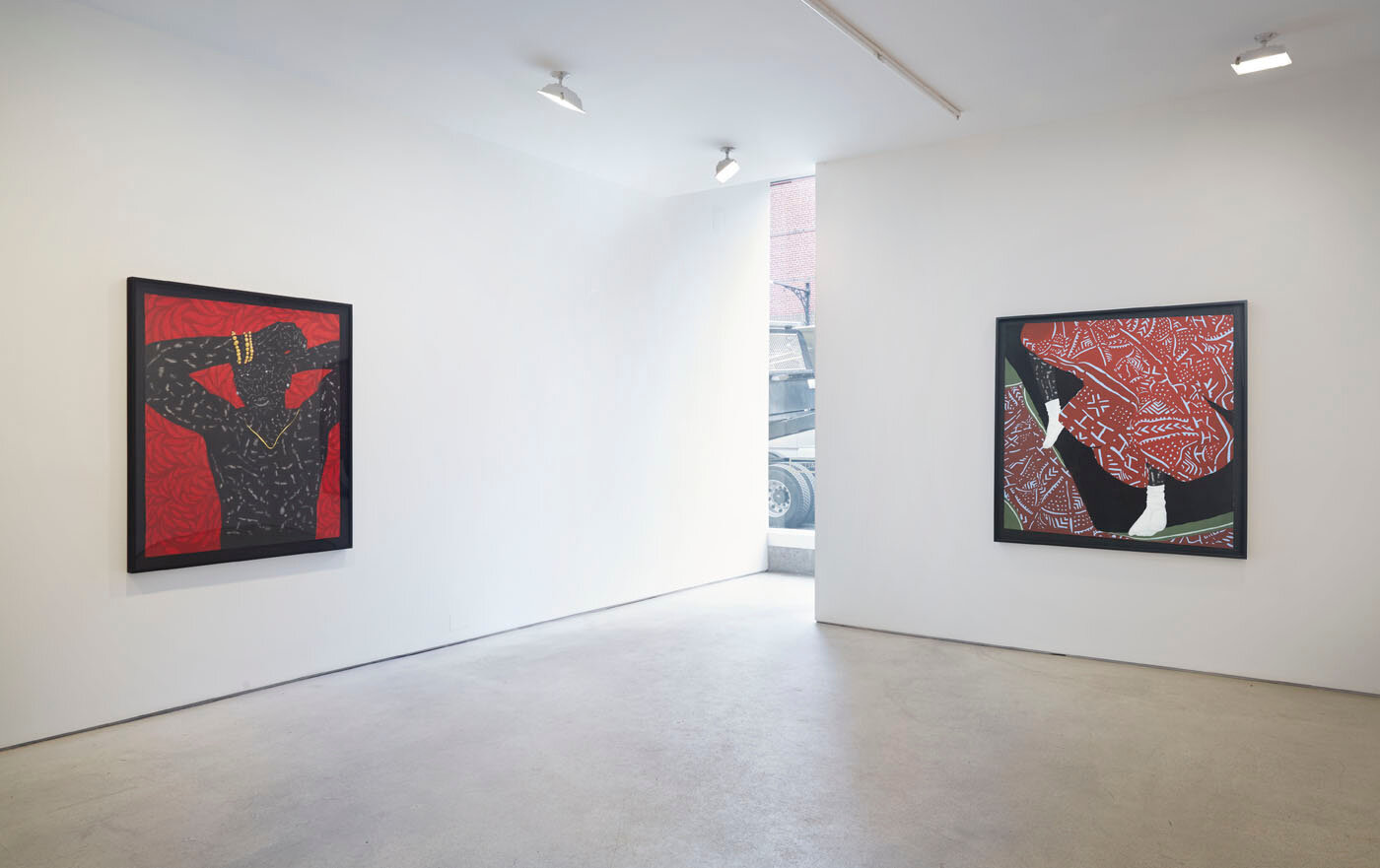 10/11

11/11
Dates
May 01 – May 31, 2014
Press Release
TOYIN OJIH ODUTOLA
Like the Sea
May 1 – 31, 2014
Opening reception: Thursday, May 1st, from 6 – 8 PM at 524 West 24th Street.
Jack Shainman Gallery is pleased to present Like the Sea, an exhibition of new large-scale drawings and Toyin Ojih Odutola's third solo exhibition with the gallery. The show marks a new direction for Odutola as she moves away from the strict use of pen ink into the dense layering of pastels and charcoal while positioning her subjects amidst settings of rich textiles and graphic backdrops.
Like the Sea is composed entirely of male subjects, specifically Odutola's two younger brothers, surrounded by tapestried landscapes indicative of the diverse locales in which the siblings have lived. The shifting of context is an important motif in Odutola's work, and represents the impermanence of "home" as an emotional and physical sense of belonging. Having lived in culturally divergent regions of Nigeria and the United States at young ages, the siblings looked to each other to find that sense of "home" wherever they were.Delving into ideas of presence and placement while expressing the personal attachment Odutola has for her brothers, her interests become simultaneously intimate and universal. They are full of contradictions that further speak to what love is.Through the language of color, pattern and rhythmic mark-making, Odutola carves out abstract locales for Like the Sea in which her brothers, reclining and sitting, can exist in without forced engagement or any effect on their disposition. Odutola states, "My family and I have constantly been affected by the places we have lived and in so doing have adjusted ourselves to every context. It's something I have carried with me into adulthood—this application of compromising oneself to fit my surroundings—and my brothers as well. This is not something we view as strange anymore, having to change yourself or your nature to mold it into each and every context we find ourselves in." In Like the Sea, Odutola made it a point to portray her brothers "as they are" in the graphically differing spaces. She explains:It was important for me to have themjust be, to look like they weren't changing themselves for anyone—not even me. The series title was inspired by an excerpt from Zora Neale Hurston'sTheir Eyes Were Watching God(1937), where Hurston writes,"Love is lak de sea. It's uh movin' thing, but still and all, it takes its shape from de shore it meets, and it's different with every shore."I was interested in creating a narrative that was ambiguous to any sort of over-arching, direct definition, while emphasizing this idea of creating these drawings as, in and of itself, an act of love. For me the theme of 'love' in this series is two-fold: it is in the idea of shifting changes as well as in act of doing. It can change, but the beauty of it is when it is consistently present even when everything else feels uncertain.Toyin Ojih Odutola was born in Nigeria and currently lives and works in New York City. Her most recent solo exhibition was Toyin Odutola: The Constant Wrestler, Indianapolis Museum of Contemporary Art (iMOCA), Indiana, 2013-2014. Odutola's extensive group exhibitions most recently include southXeast: southeastern contemporary art, Schmidt Center Gallery and Ritter Art Gallery, Florida, 2014; I See You: The Politics of Being, Harvey B. Gantt Center for African American Art, North Carolina, 2014; The Six Draughtsmen, Museum of Contemporary African Diasporan Arts (MoCADA), New York, 2013-2014; The Progress of Love, Menil Collection, Texas, 2012-2013 and Ballpoint Pen Drawing Since 1950, Aldrich Contemporary Art Museum, Connecticut, 2013. She will be attending printmaking residencies at the Tamarind Institute, New Mexico and Flying Horse Editions, Florida in 2014 and at the Fountainhead Residency, Miami, Florida in 2015. She was the recipient of the Murphy and Cadogan Fellowship Award in 2011 and the Erzulie Veasey Johnson Painting & Drawing Award in 2008.Concurrently on view at 513 West 20th Street is Gehard Demetz: The Invocation from May 1st through May 31st.Upcoming exhibitions at the gallery during June and July include Pierre Dorion at 524 West 24th Street, a group show, The Shape of Things, at 513 West 20th Street and Nick Cave, presenting the inaugural exhibition at The School, the gallery's newest space in Kinderhook, New York. This exhibition will travel to both Chelsea locations in September.Gallery hours are Tuesday through Saturday from 10am to 6pm. For additional information and photographic material please contact the gallery at info@jackshainman.com.