In Lieu Of A Louder Love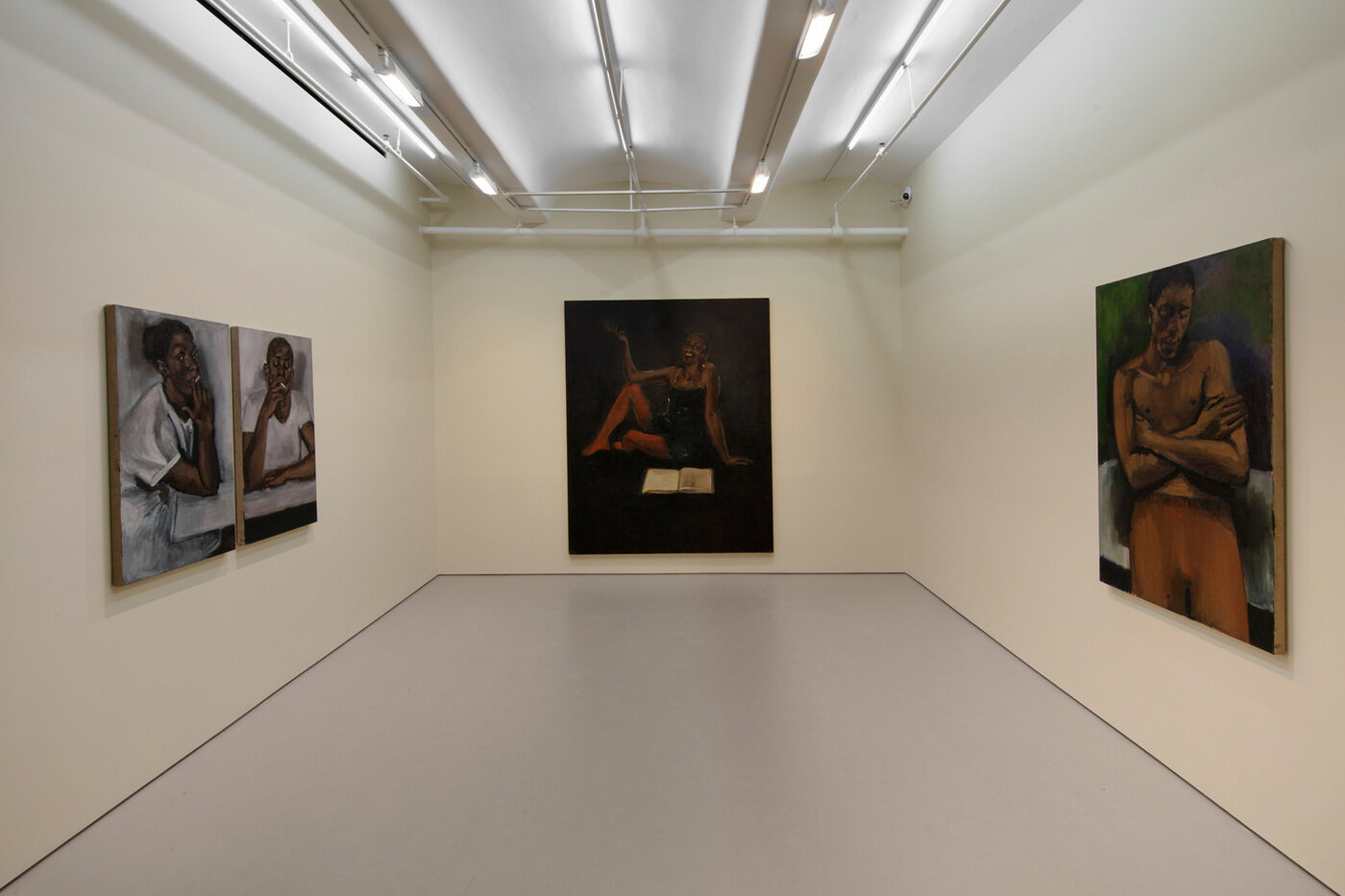 1/34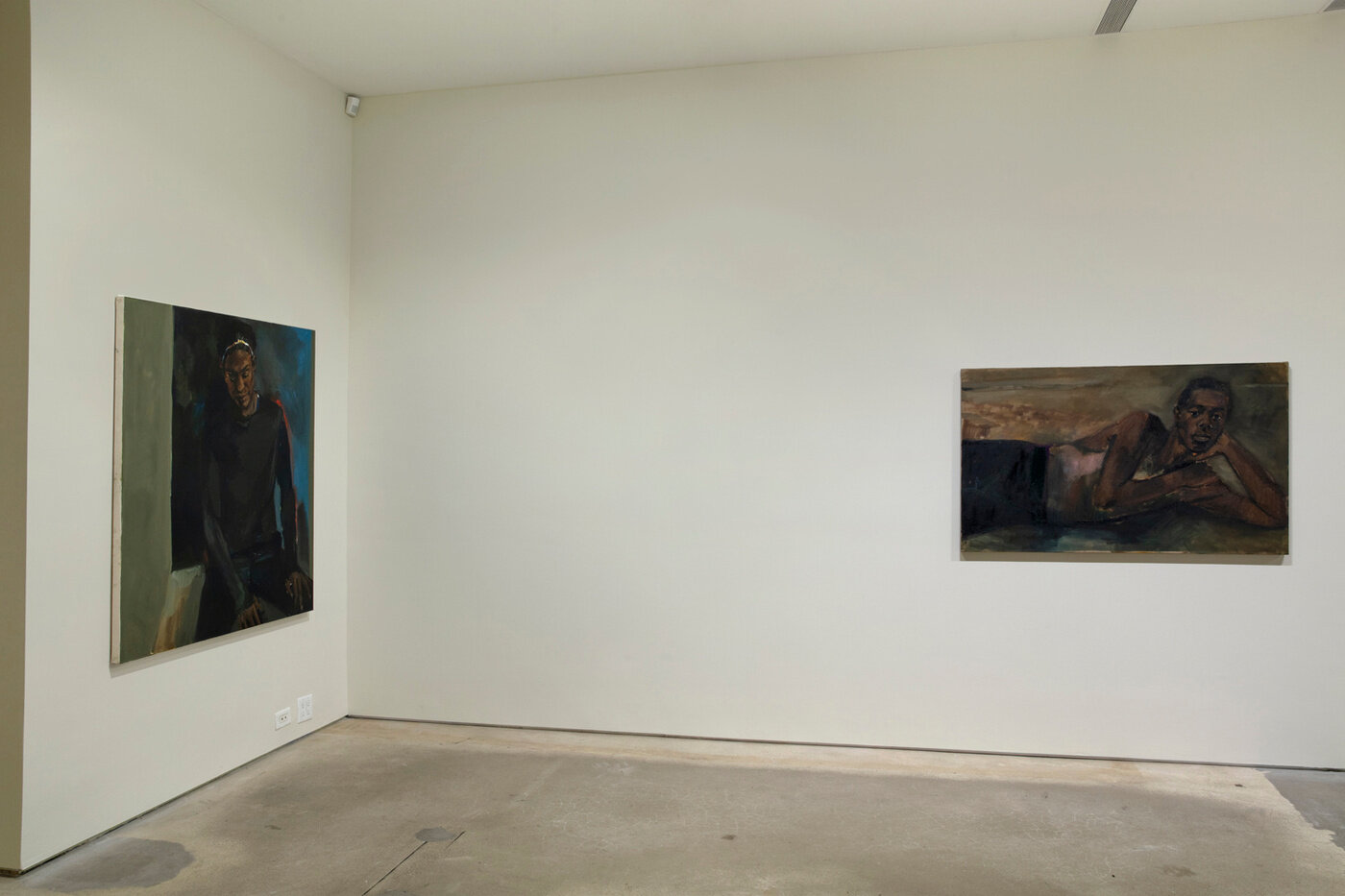 2/34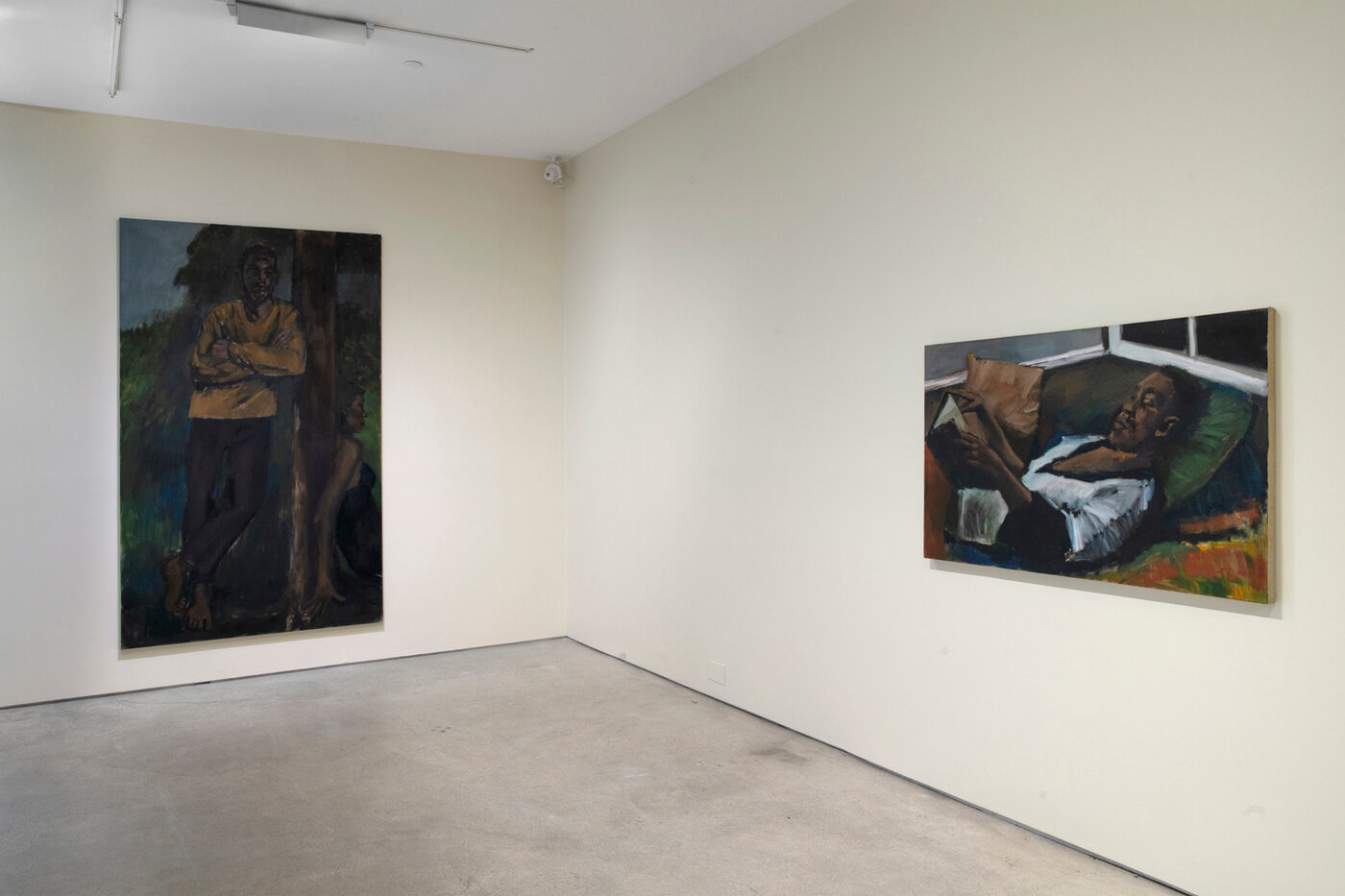 3/34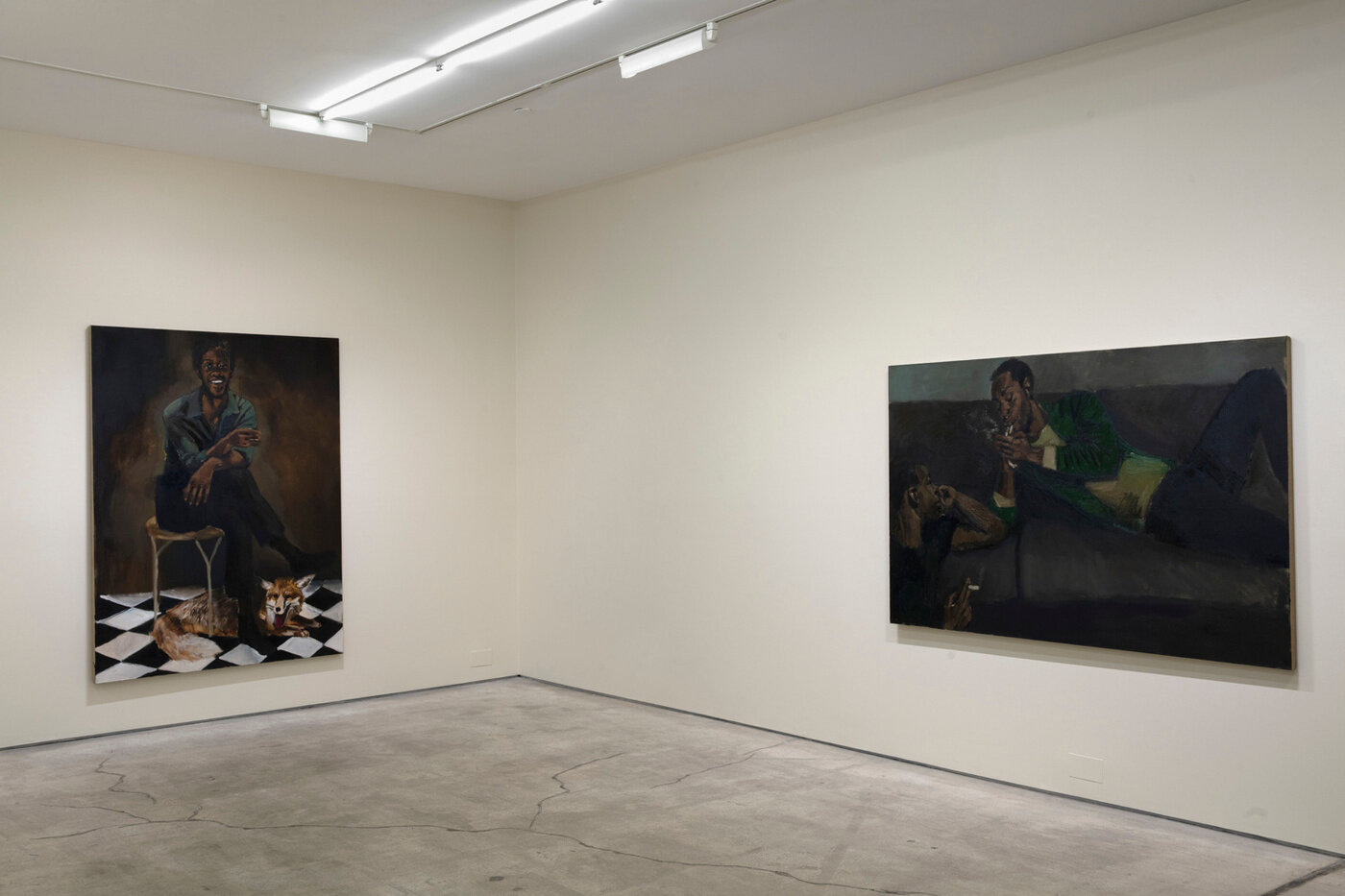 4/34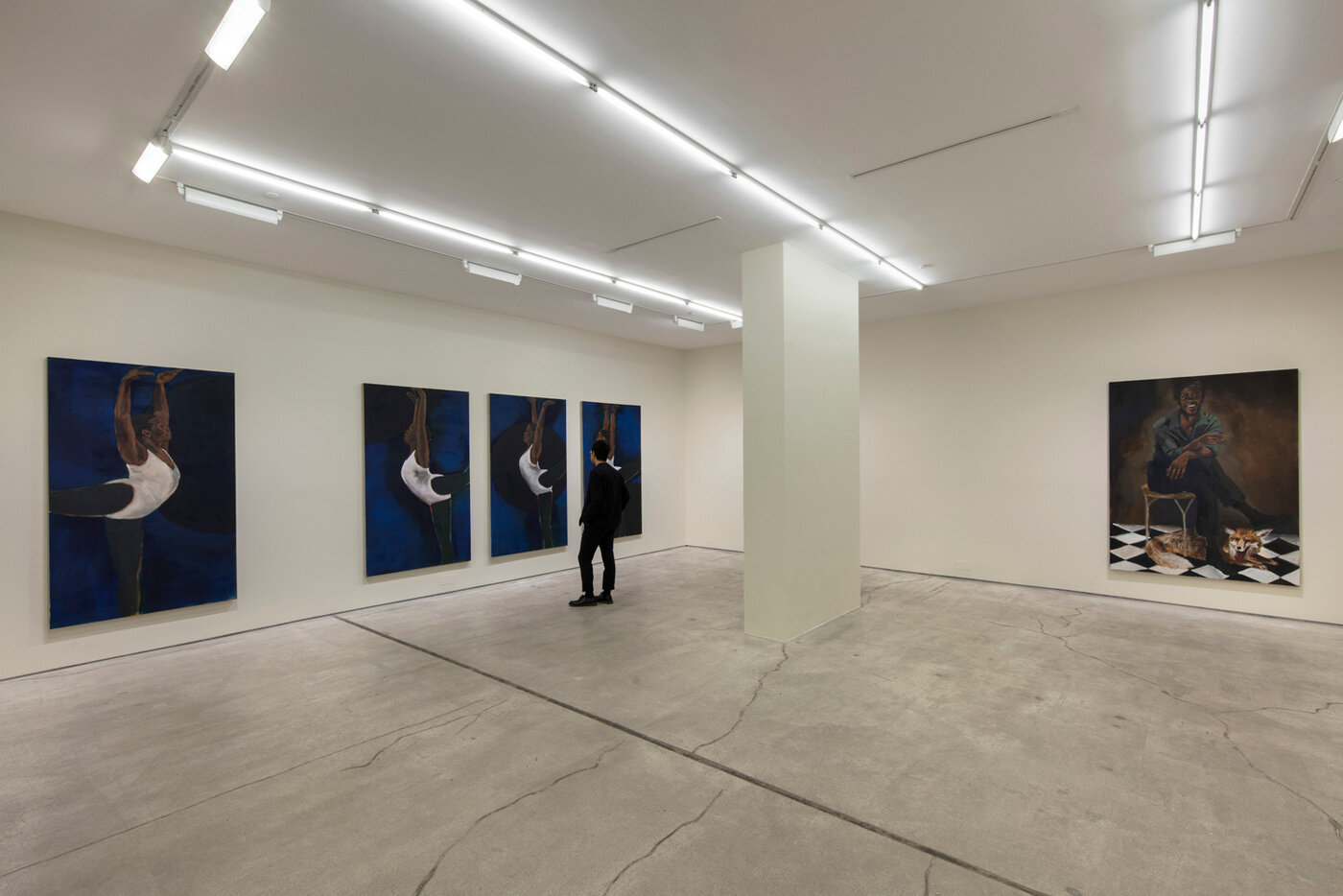 5/34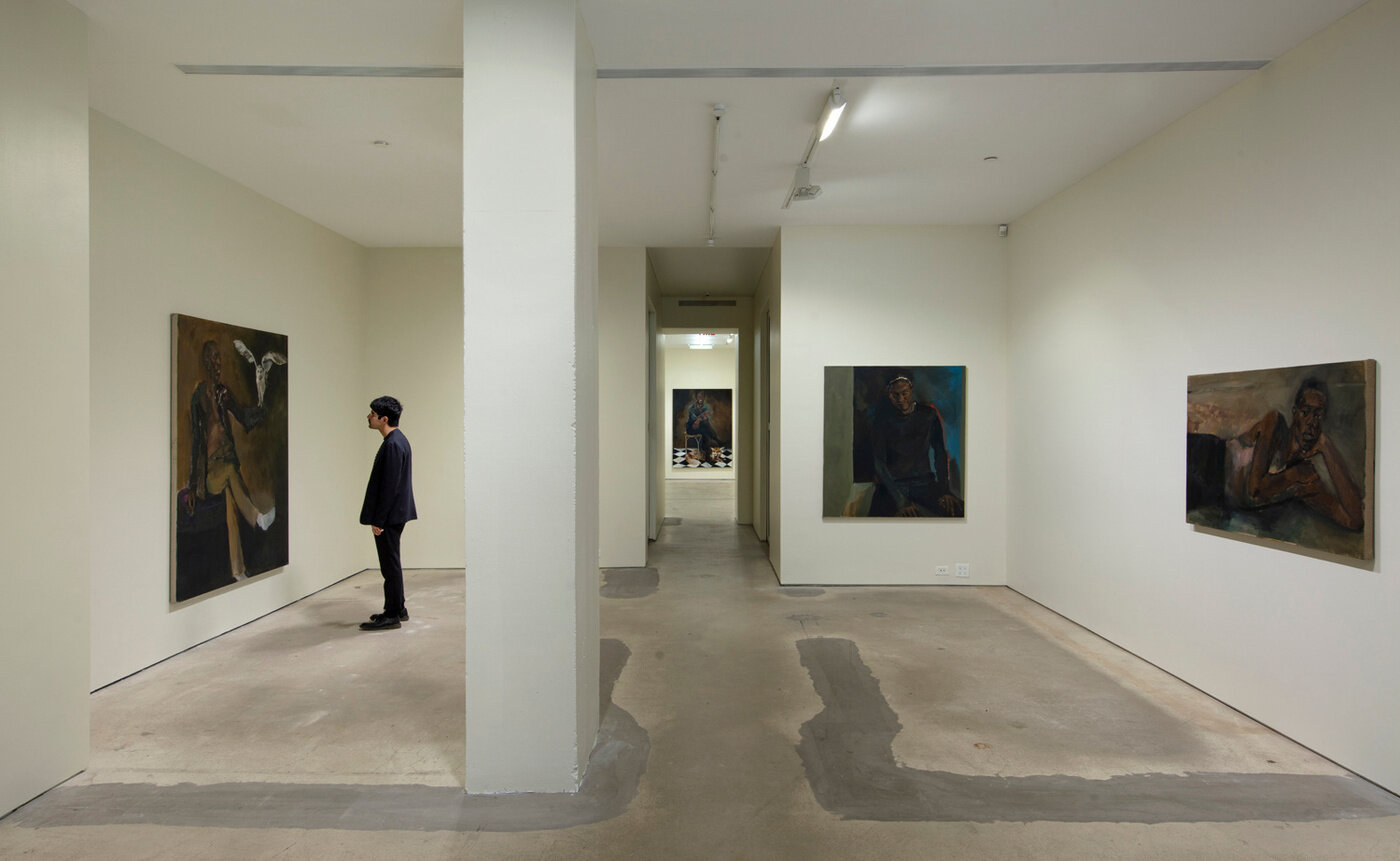 6/34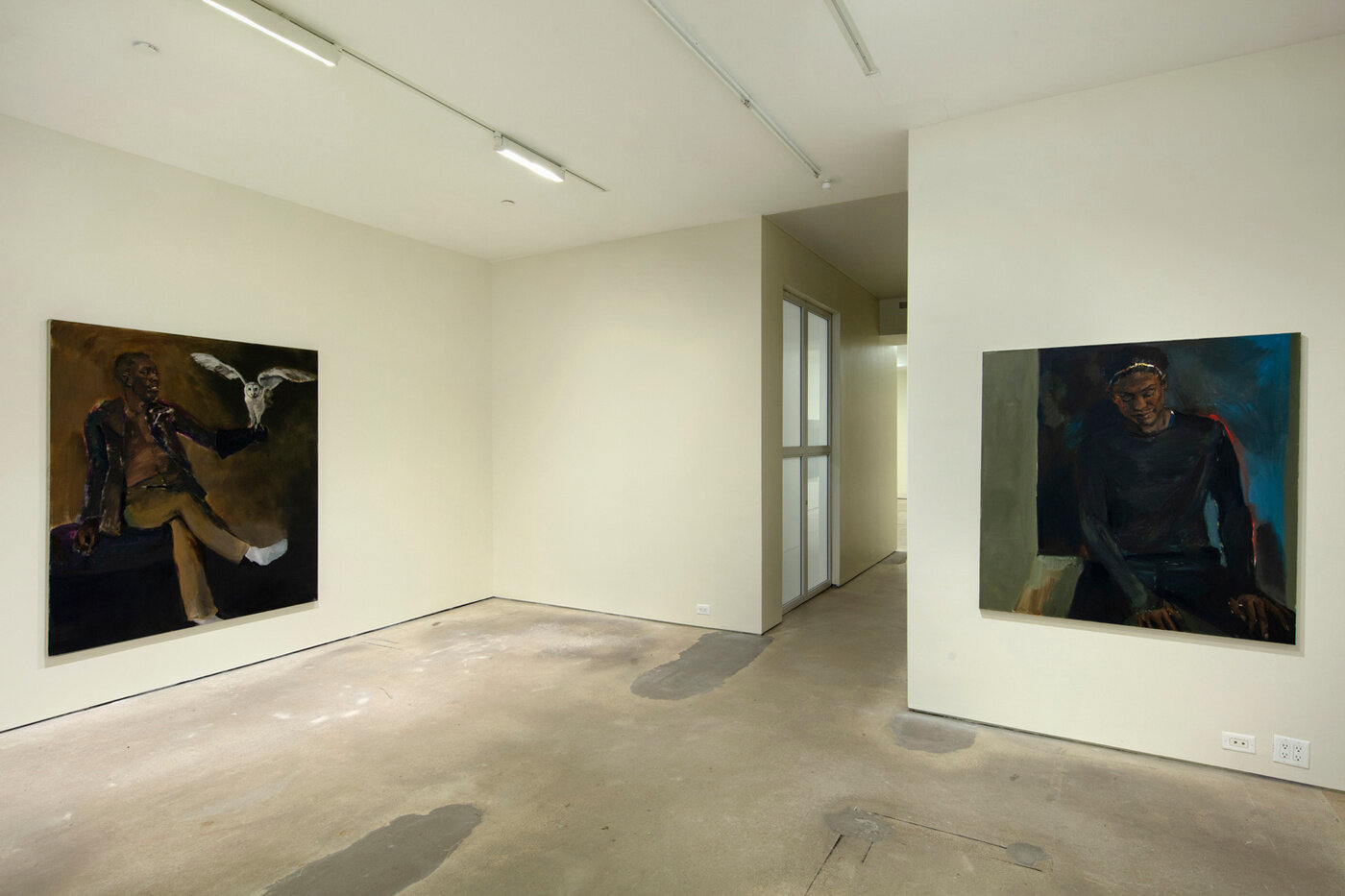 7/34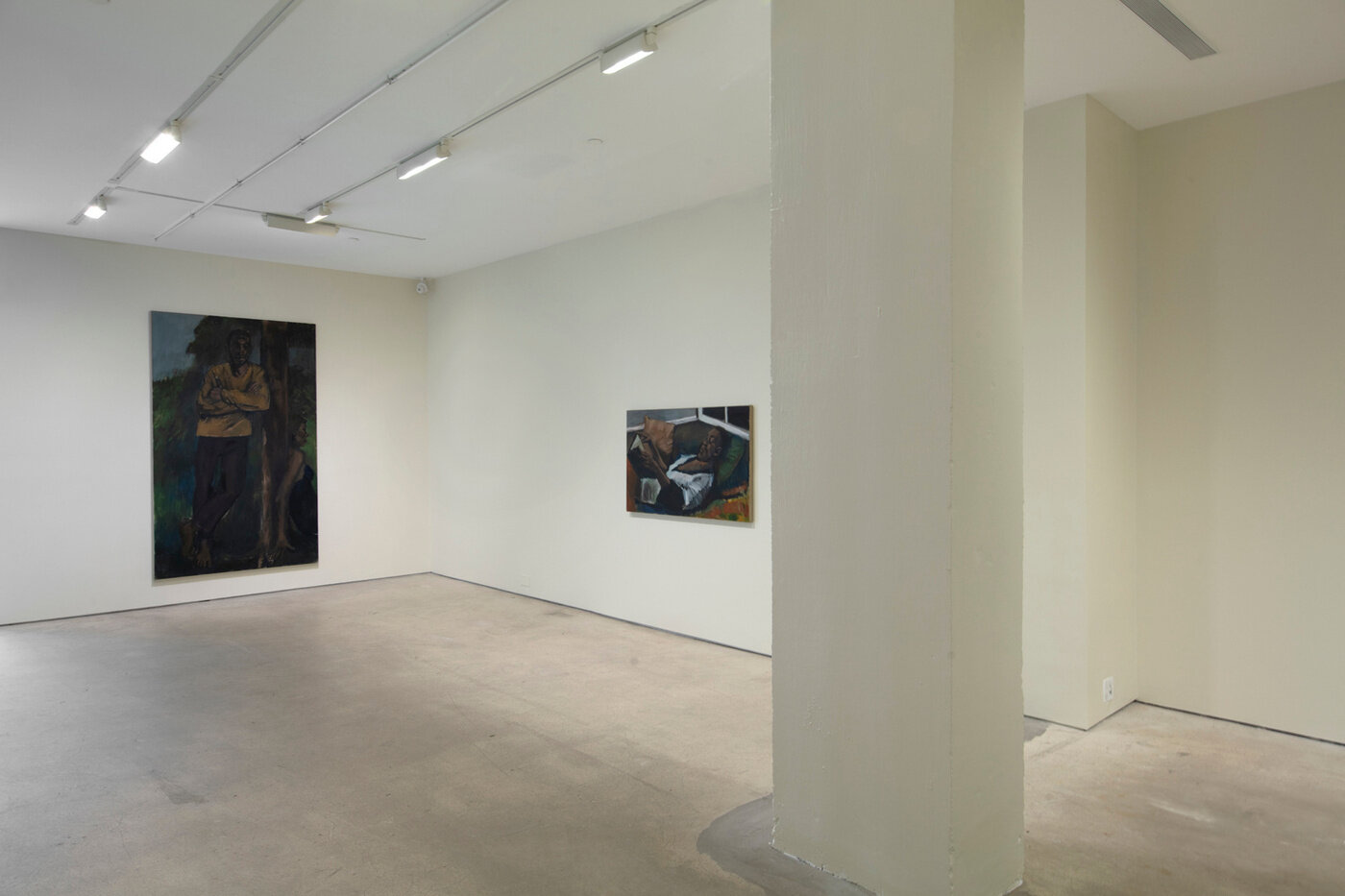 8/34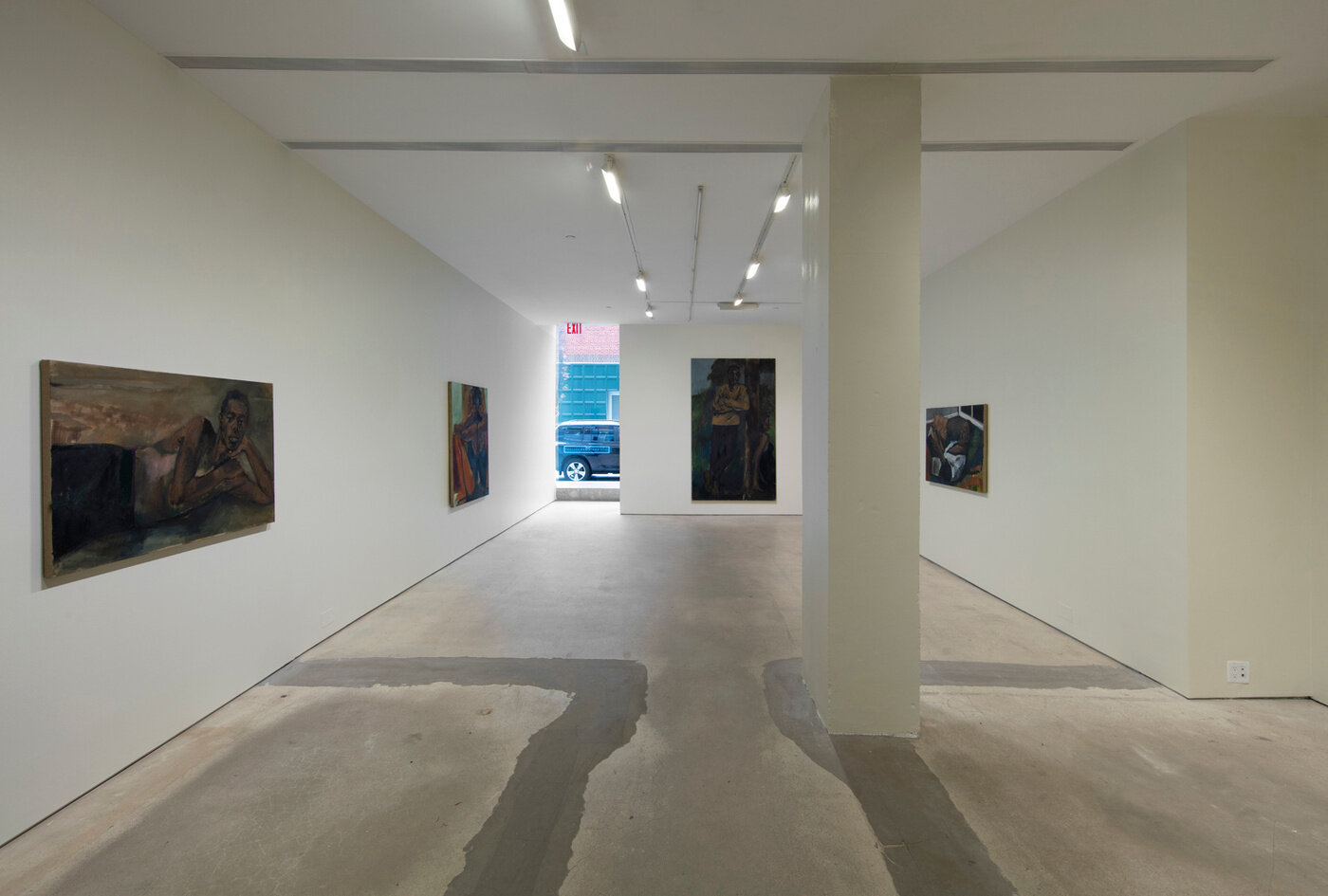 9/34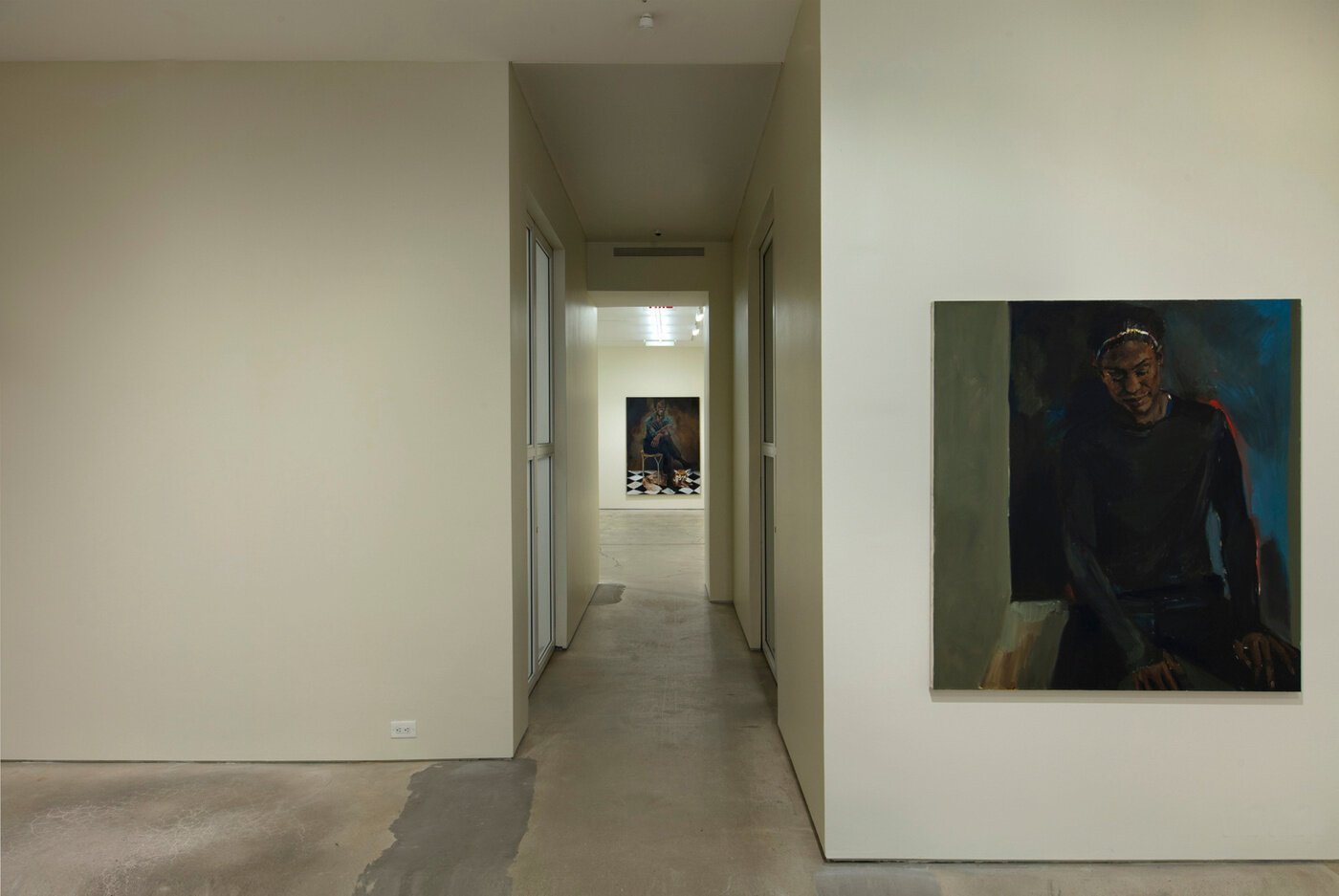 10/34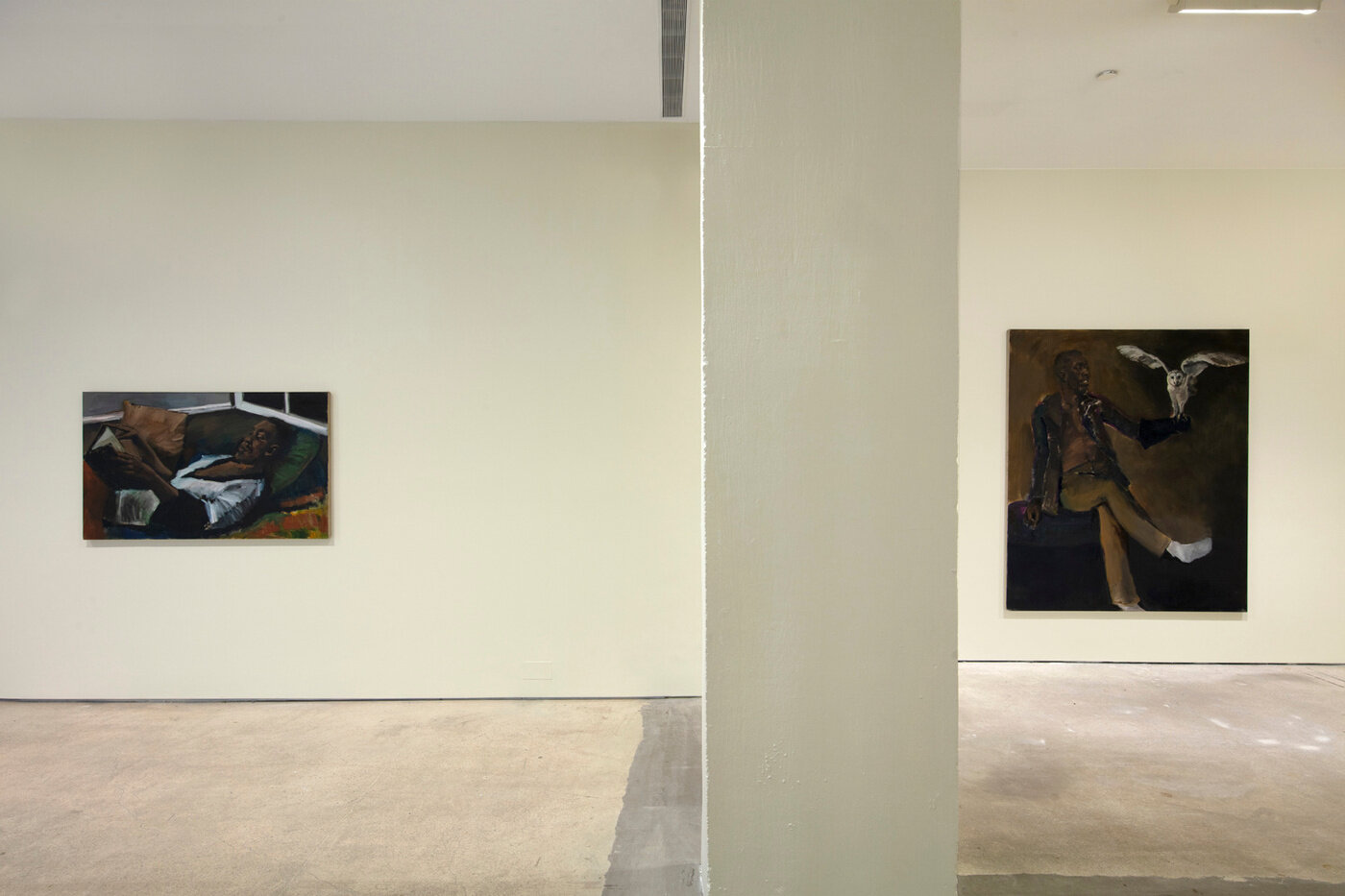 11/34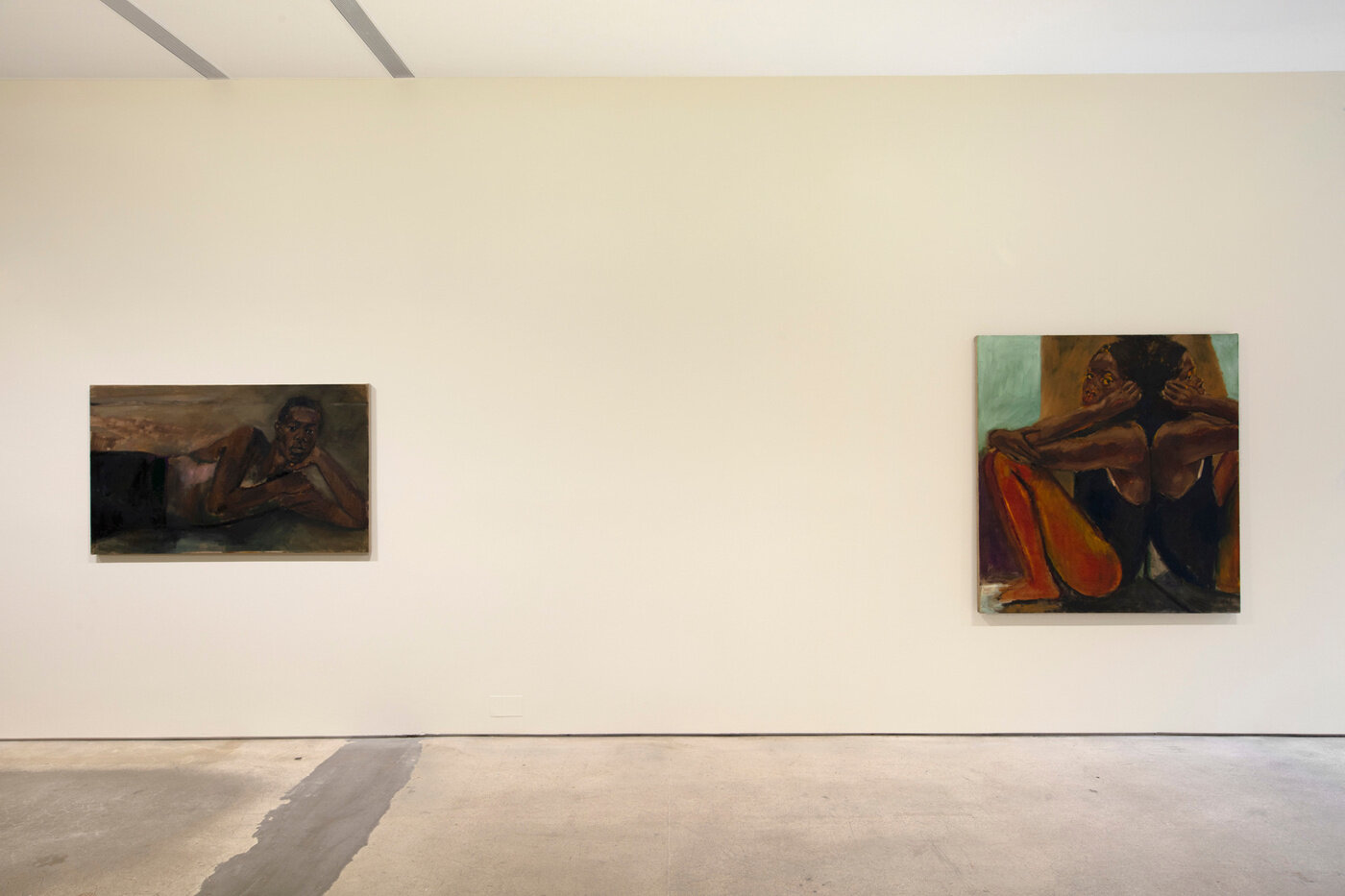 12/34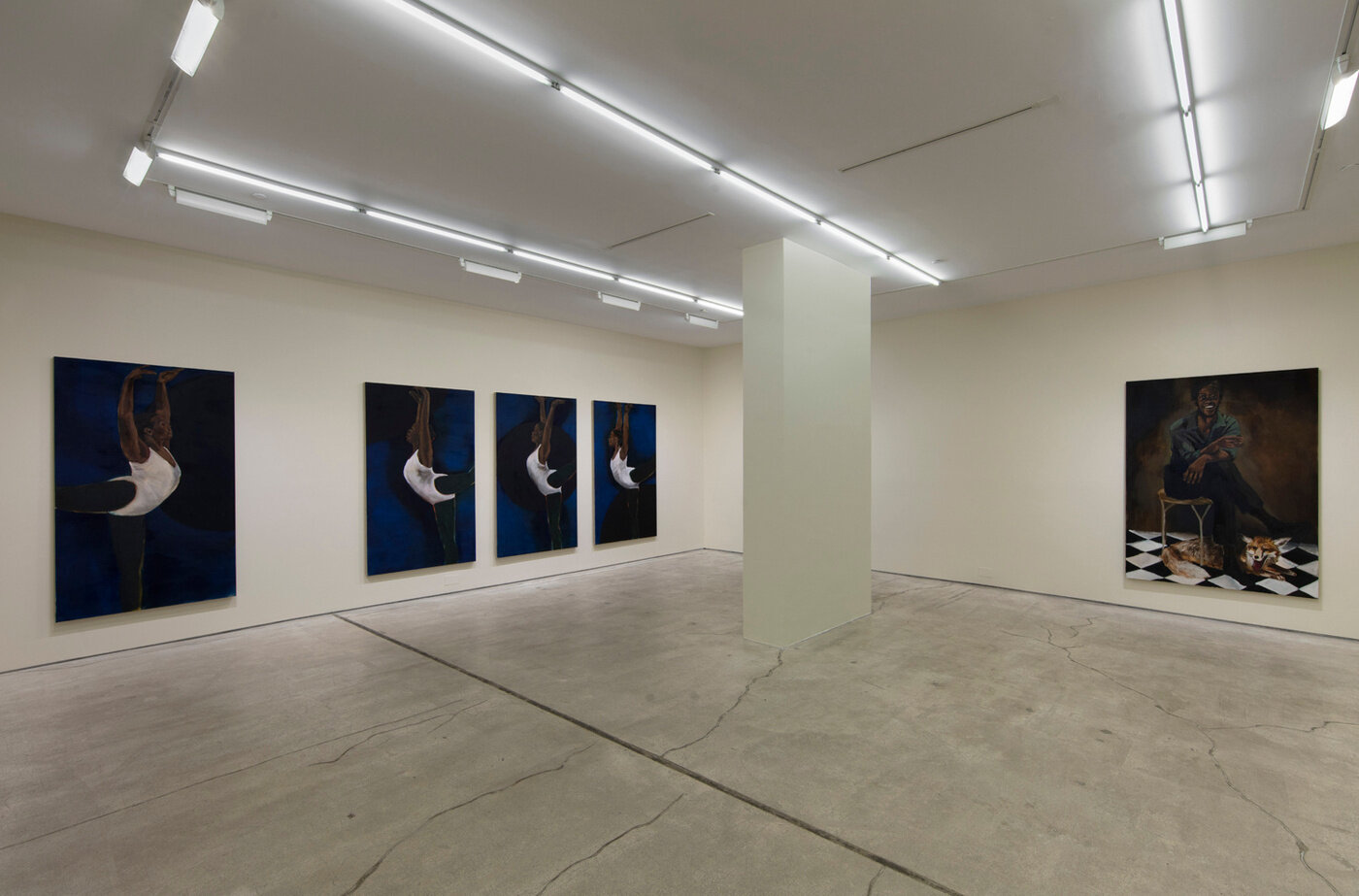 13/34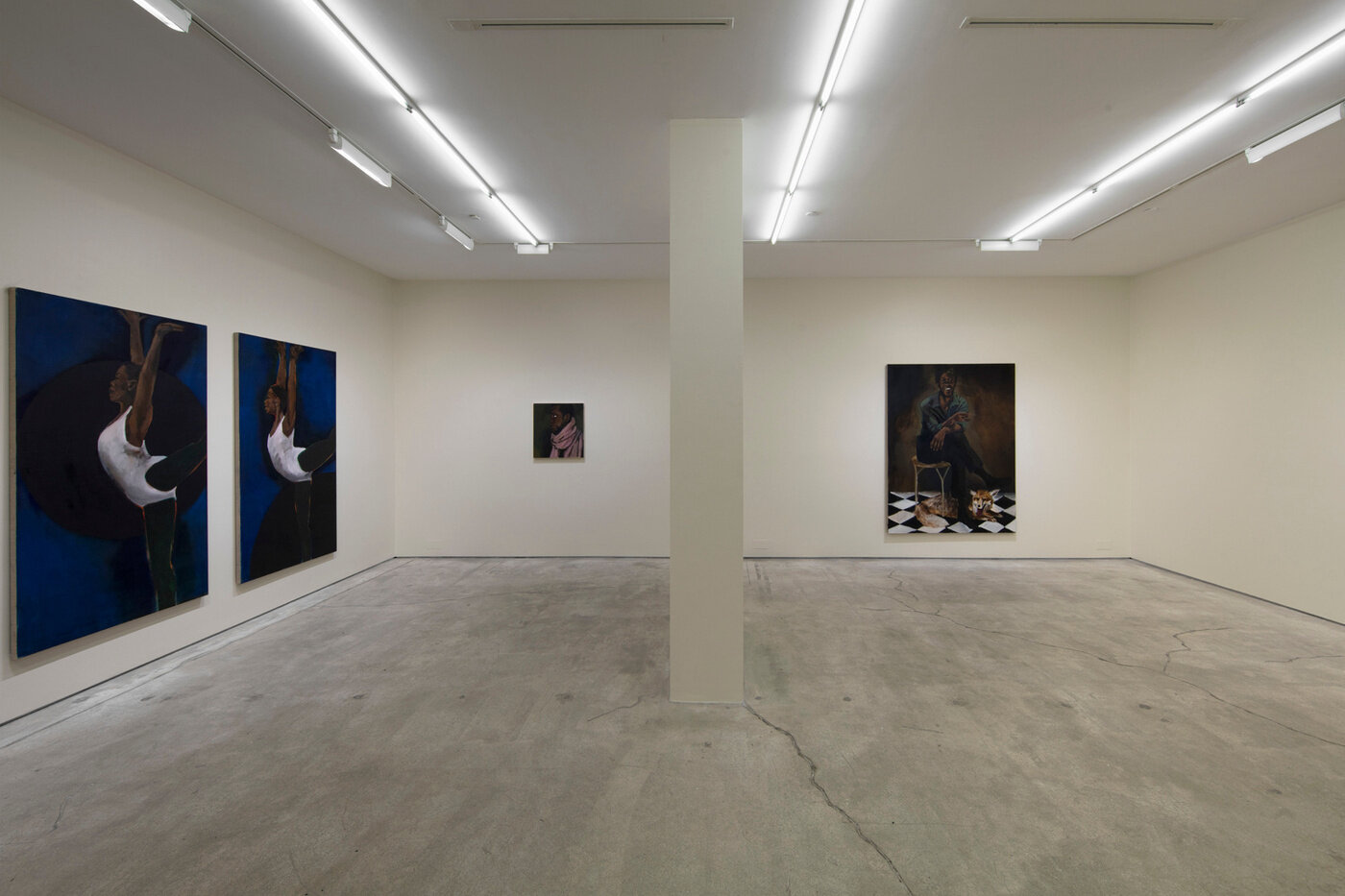 14/34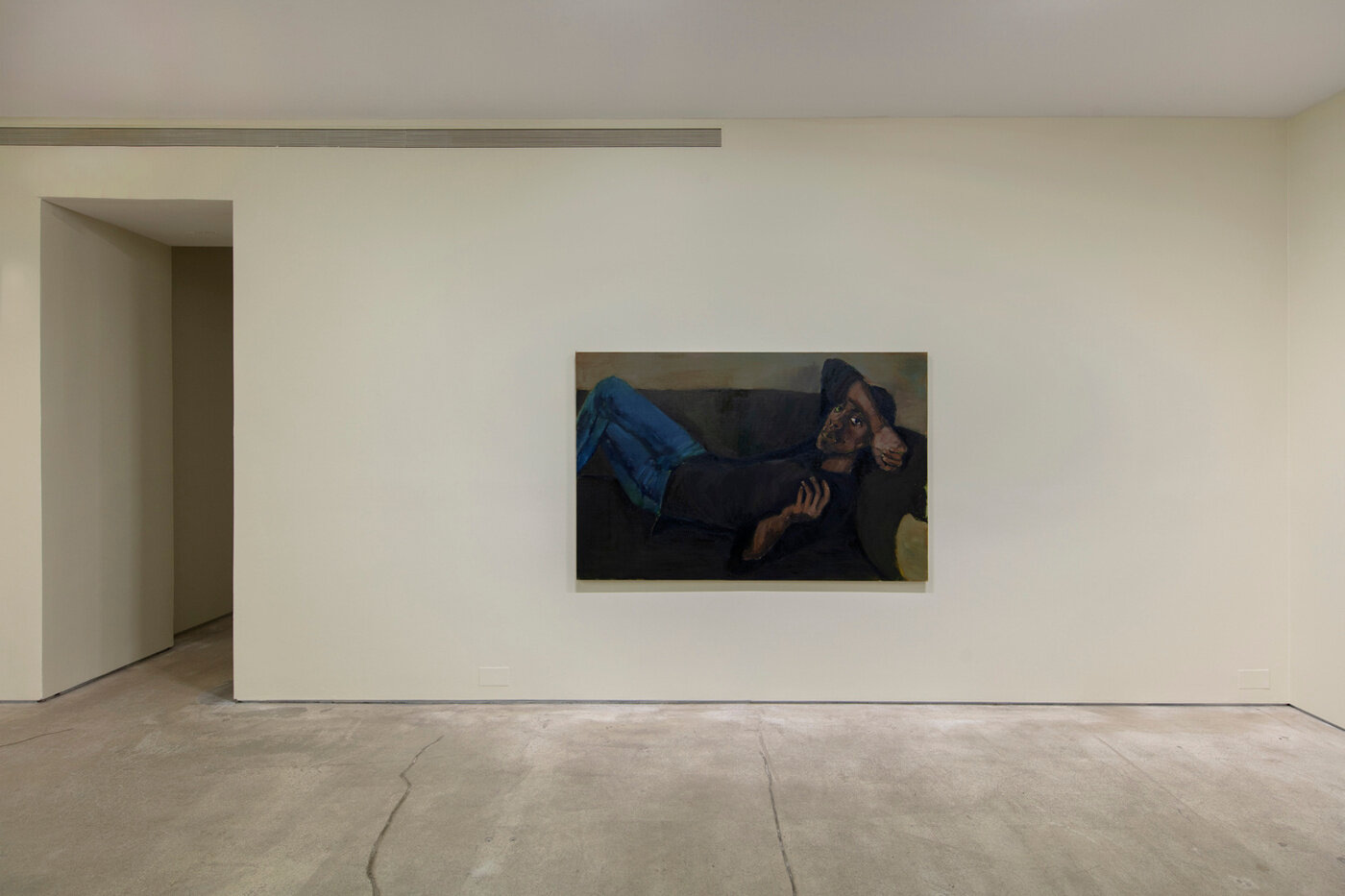 15/34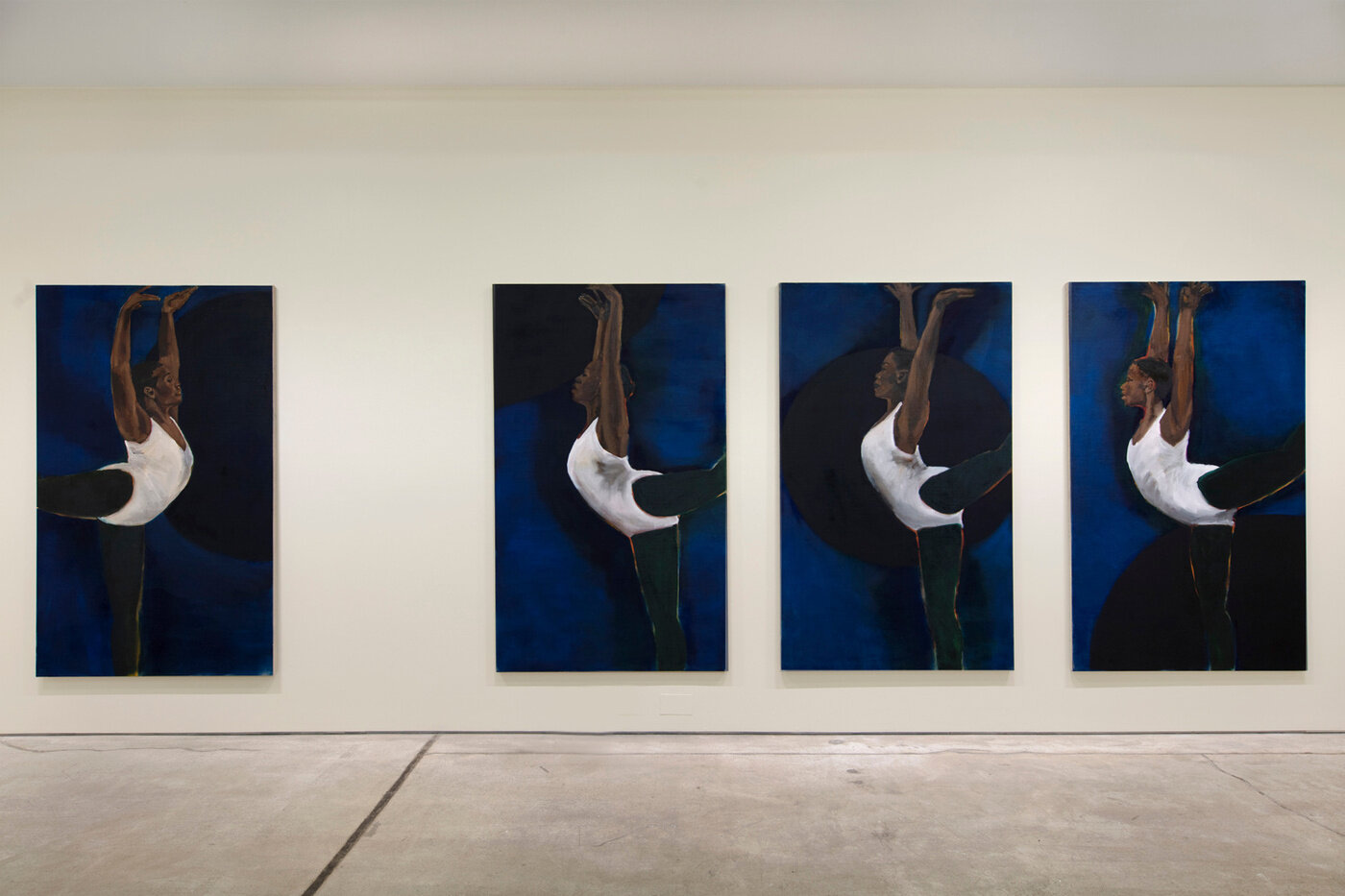 16/34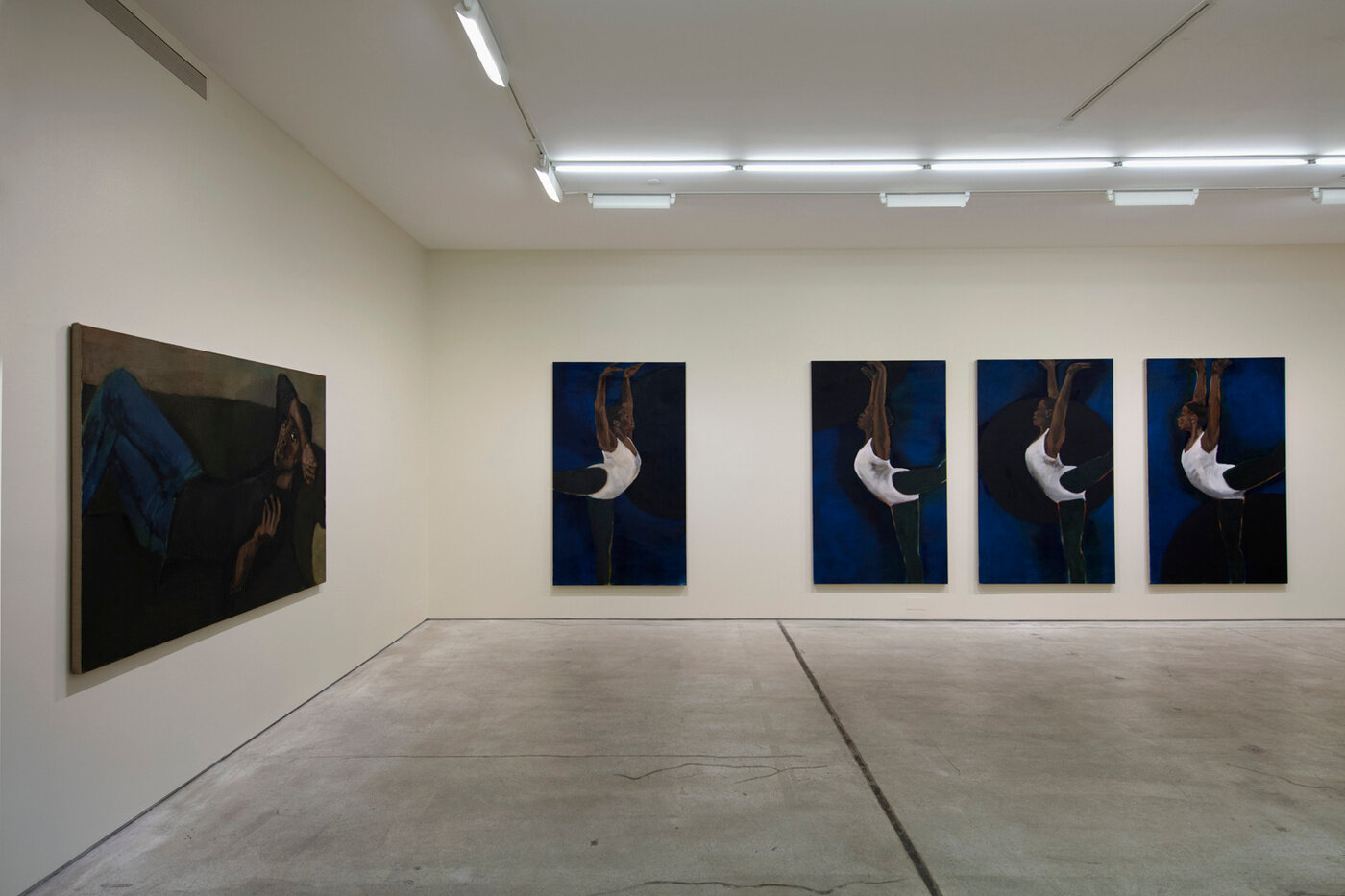 17/34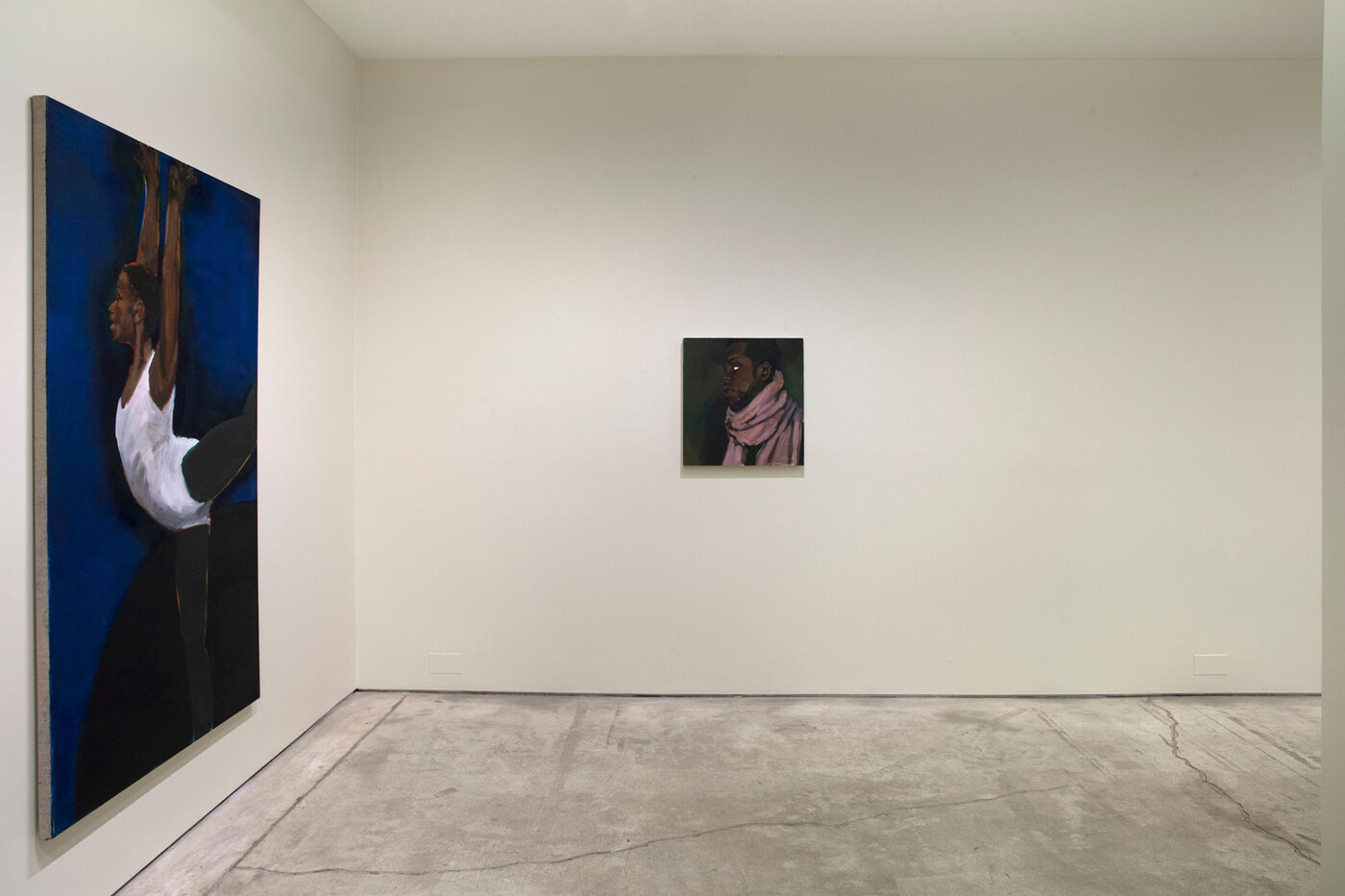 18/34

19/34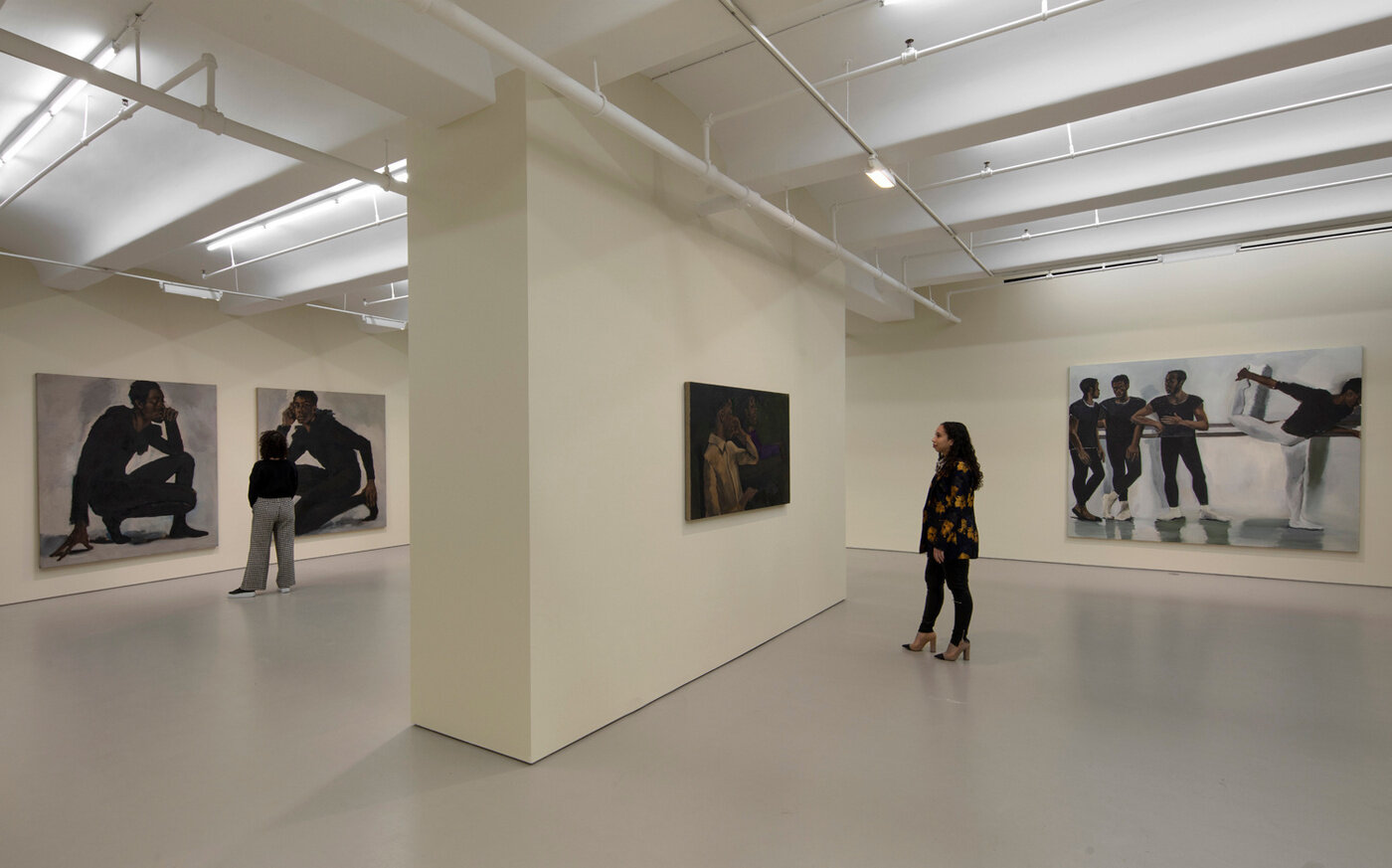 20/34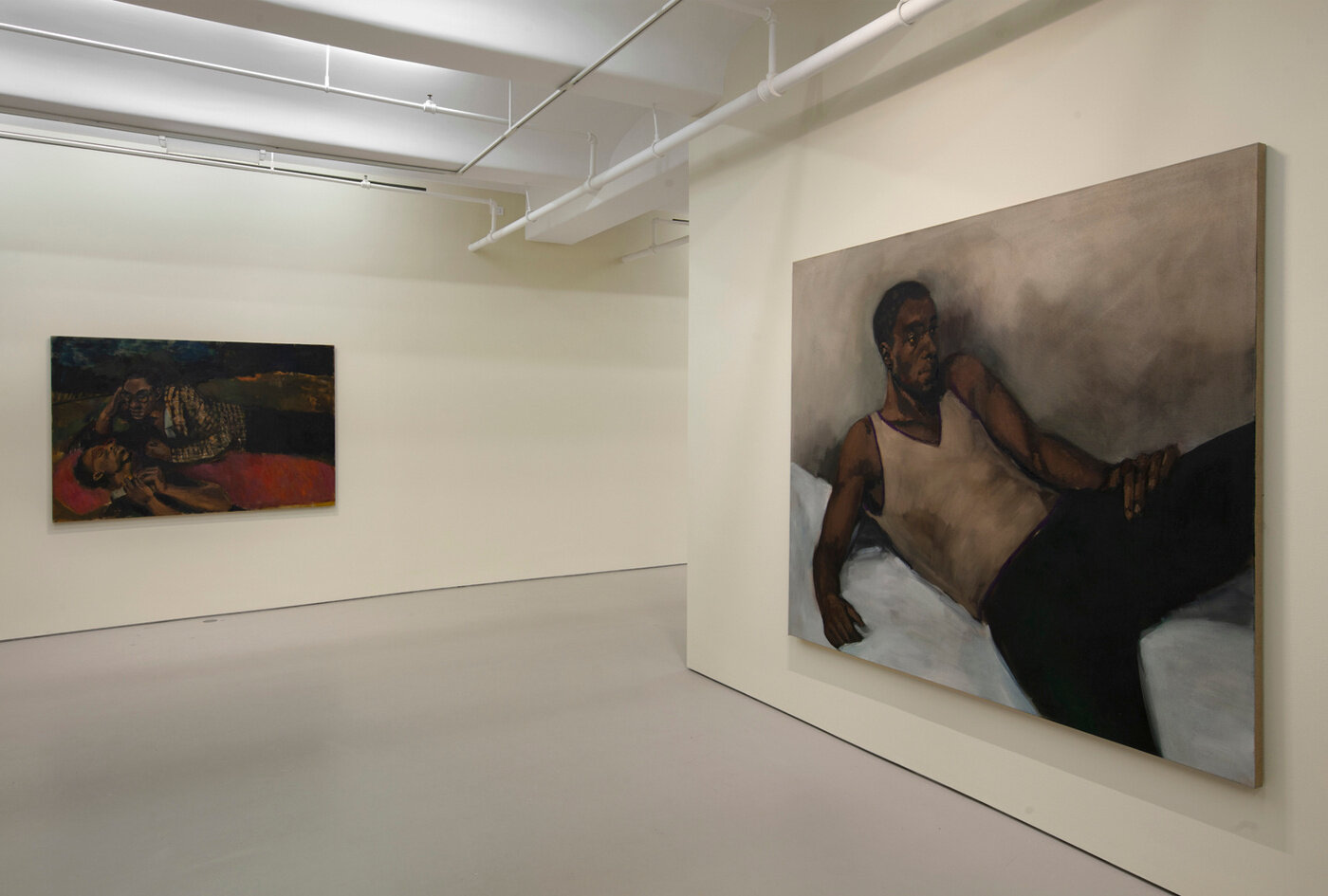 21/34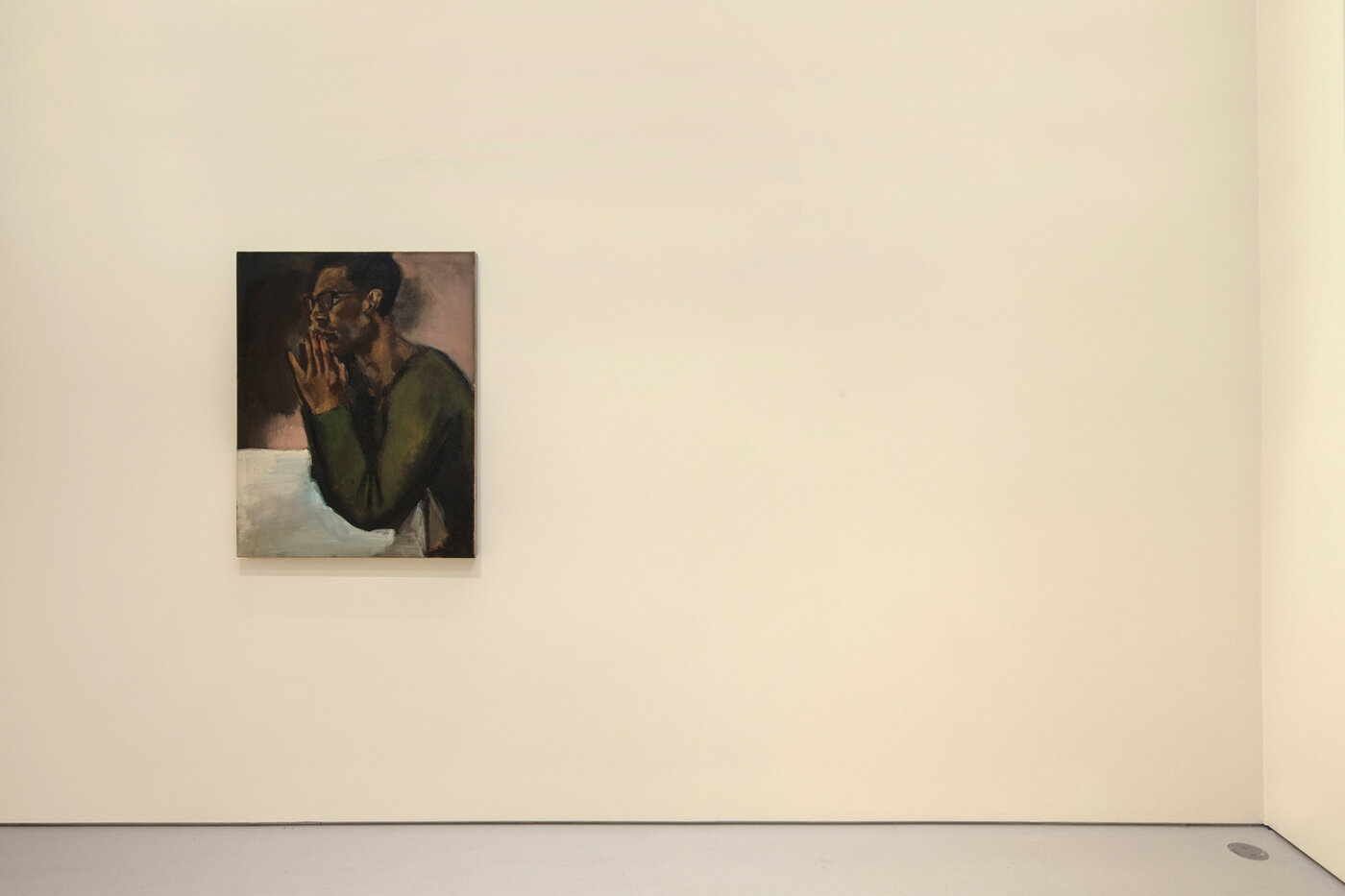 22/34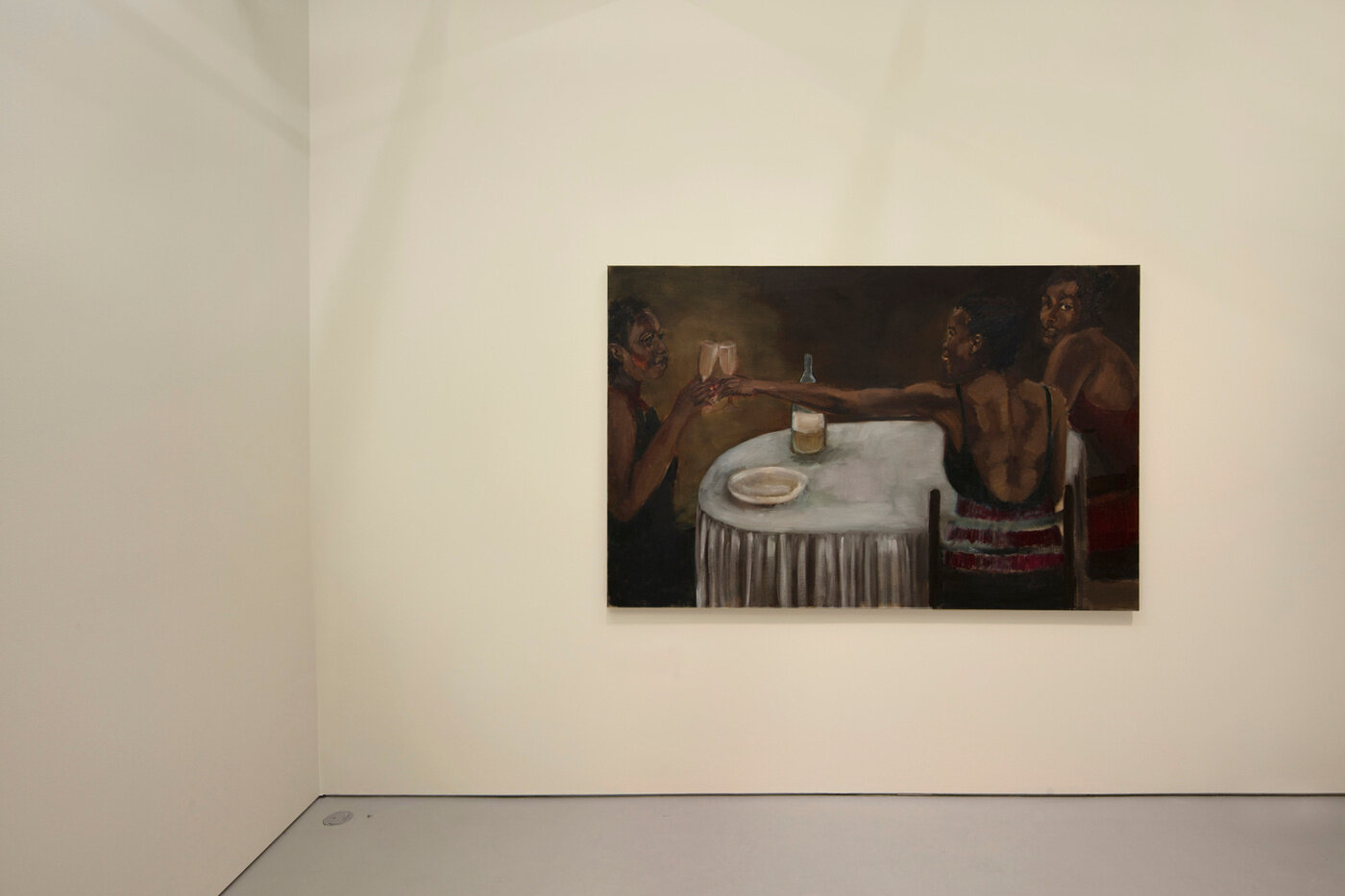 23/34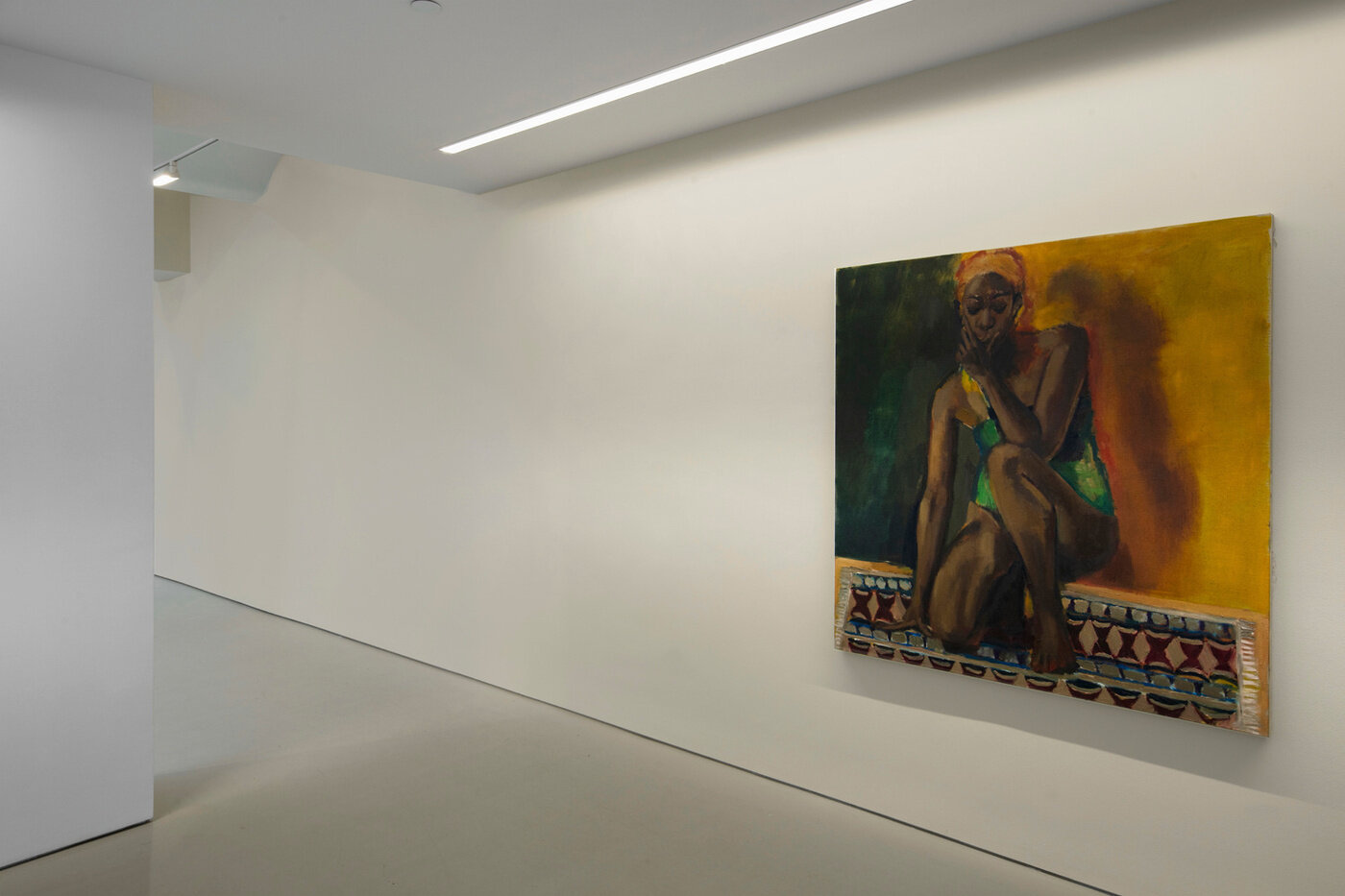 24/34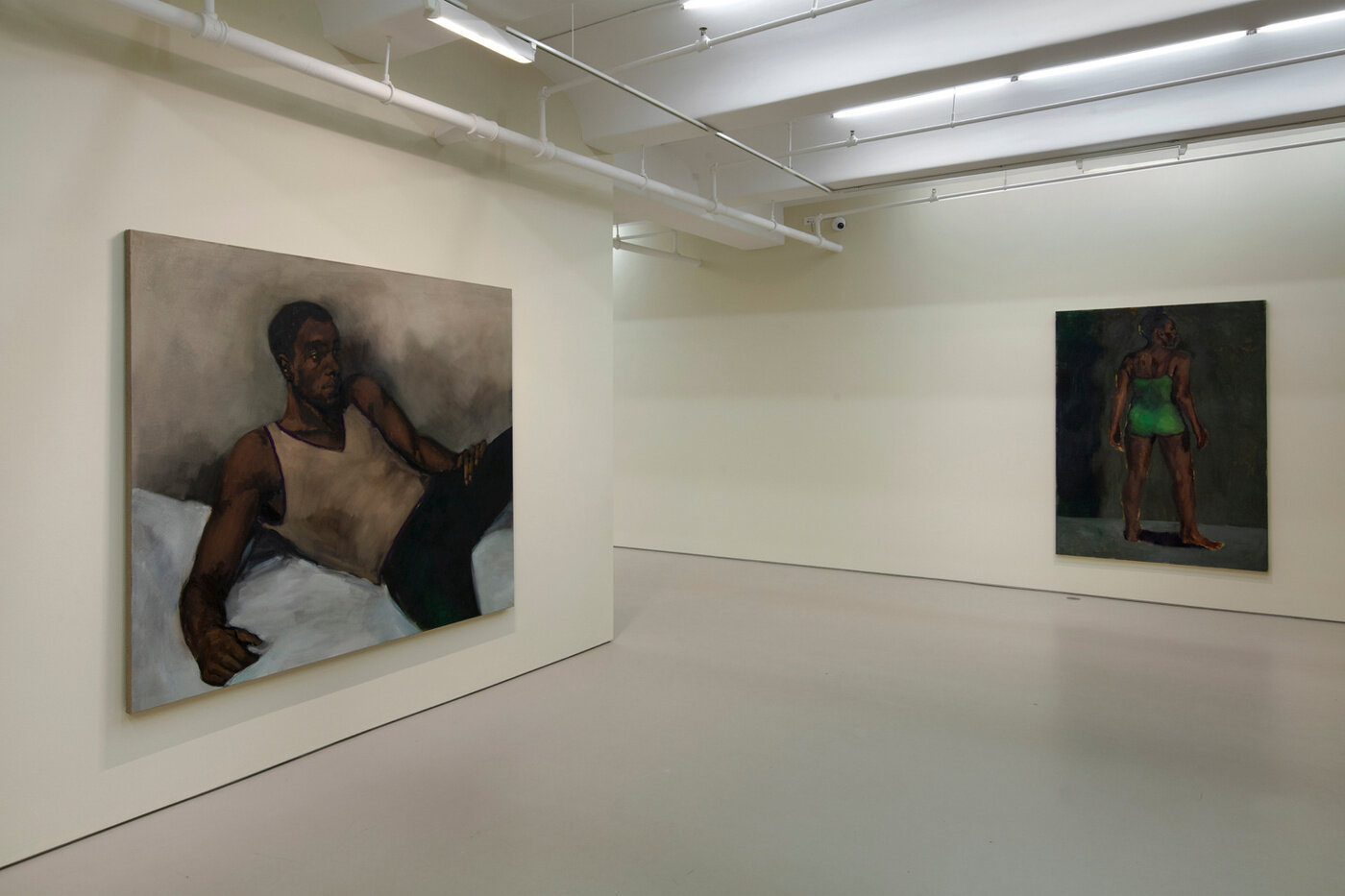 25/34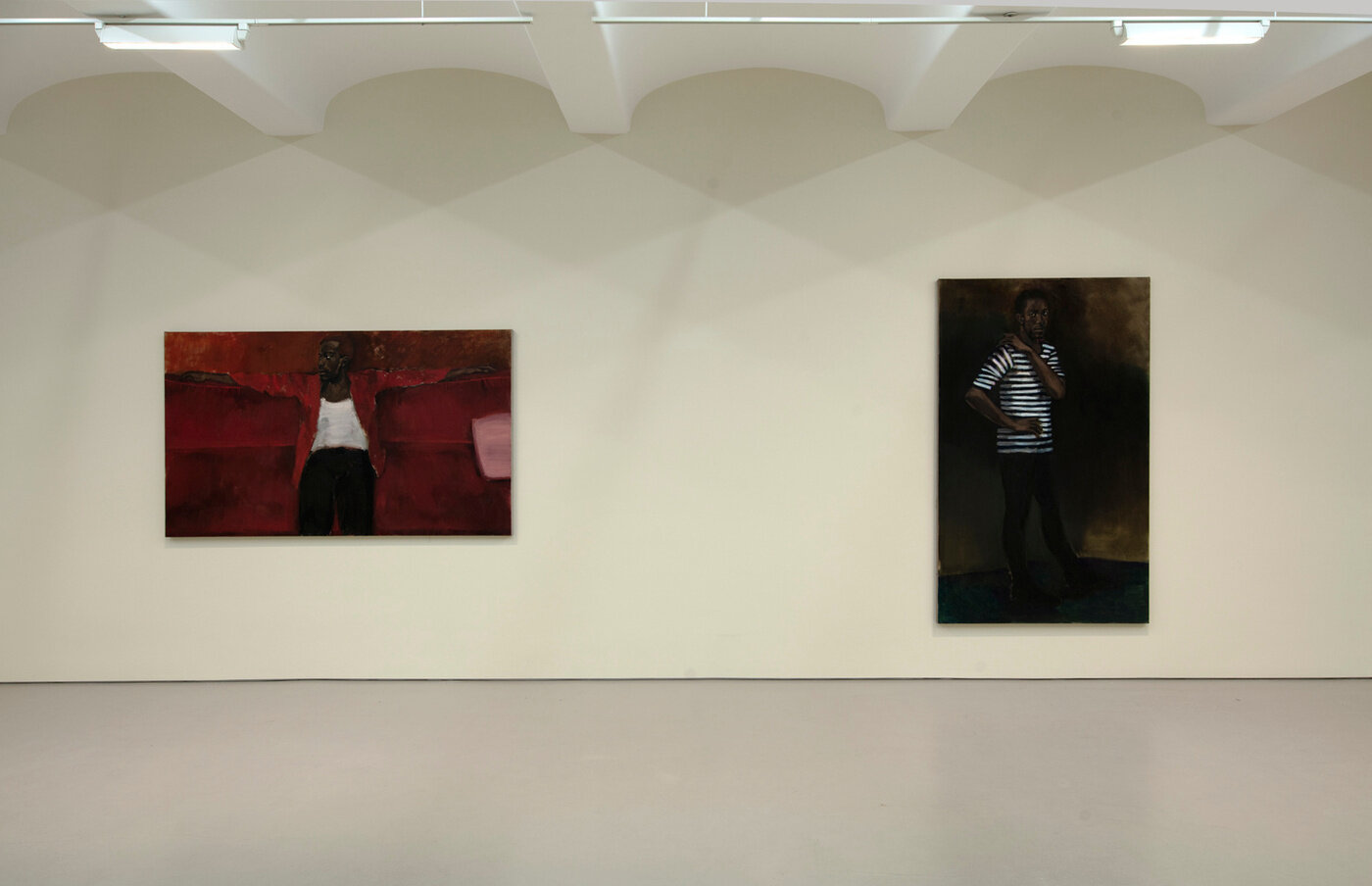 26/34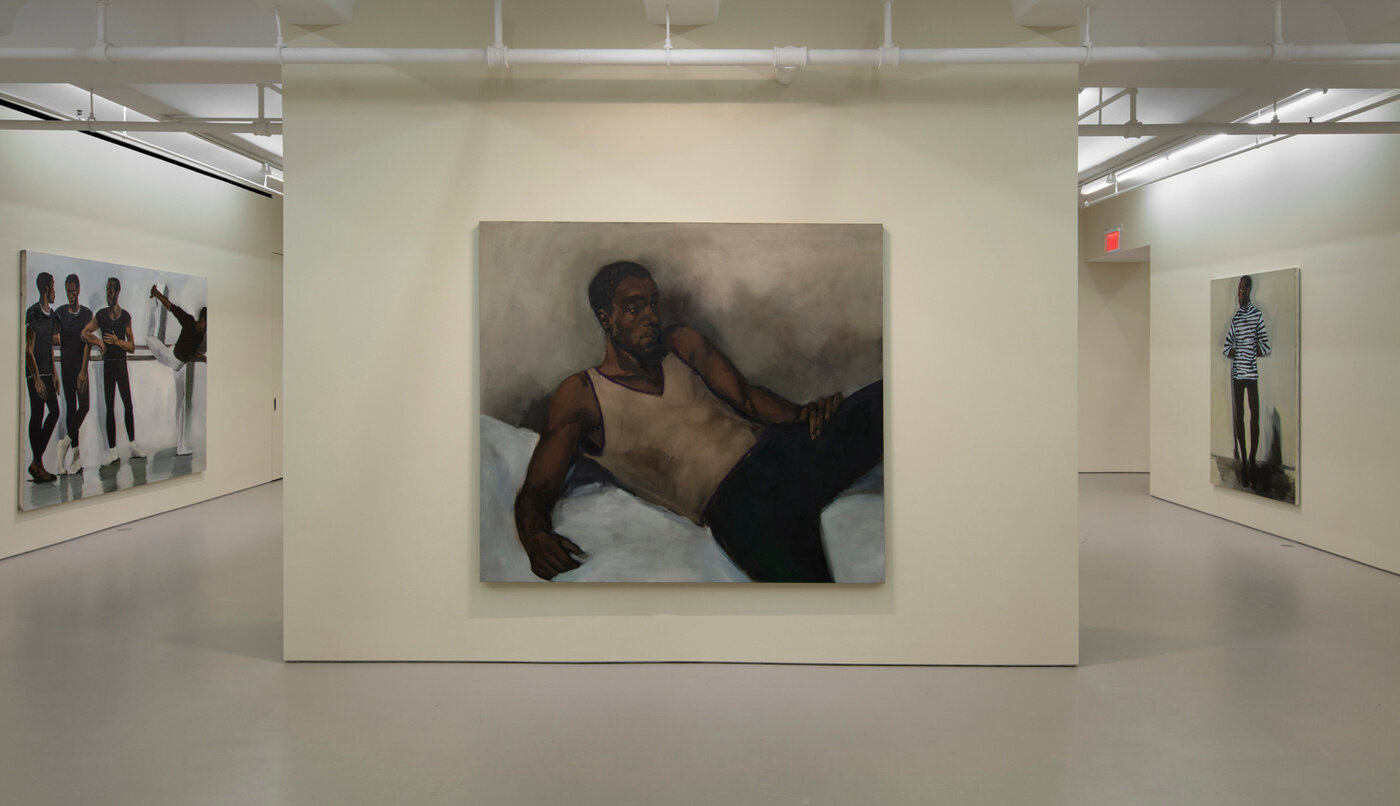 27/34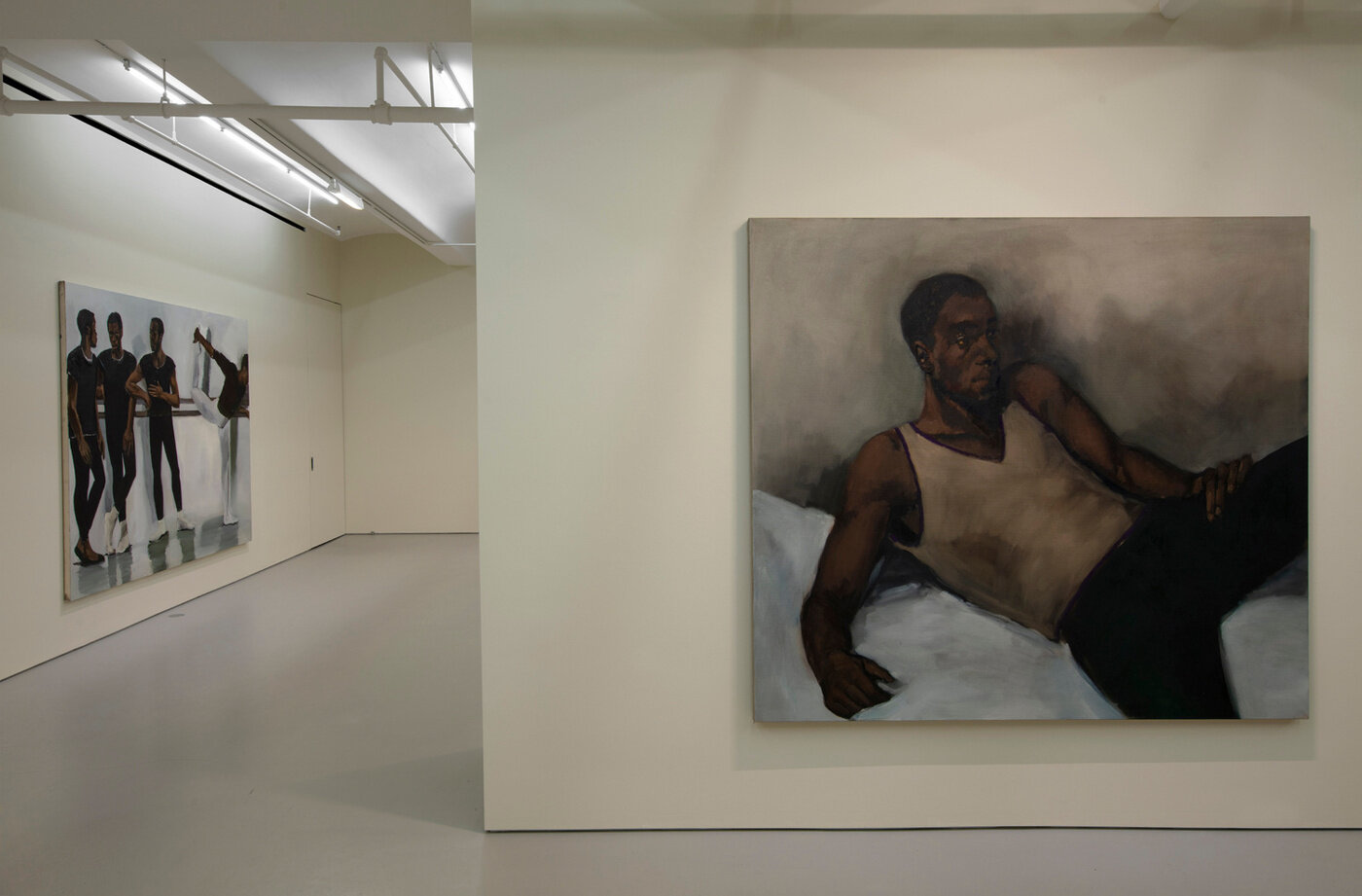 28/34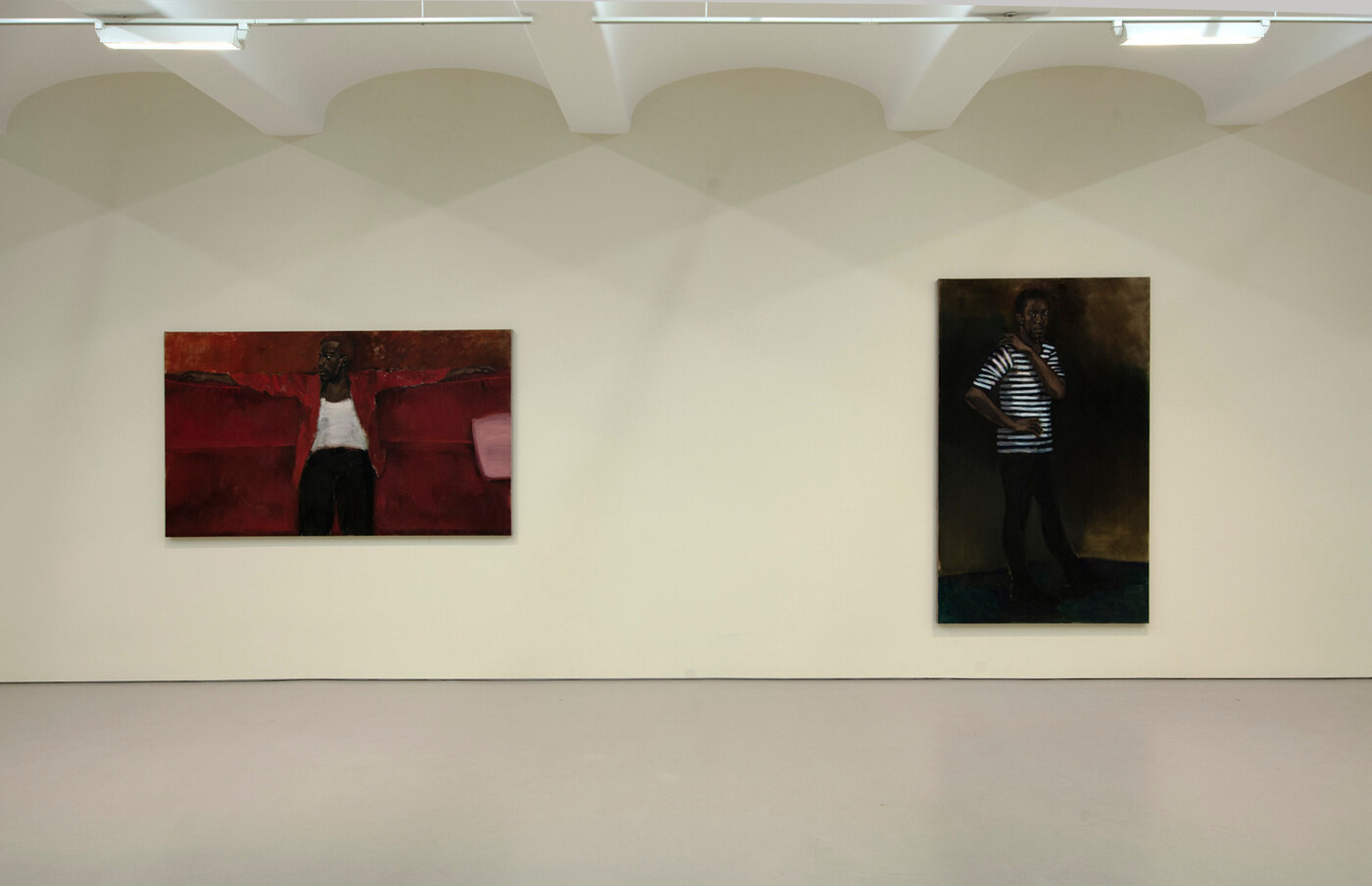 29/34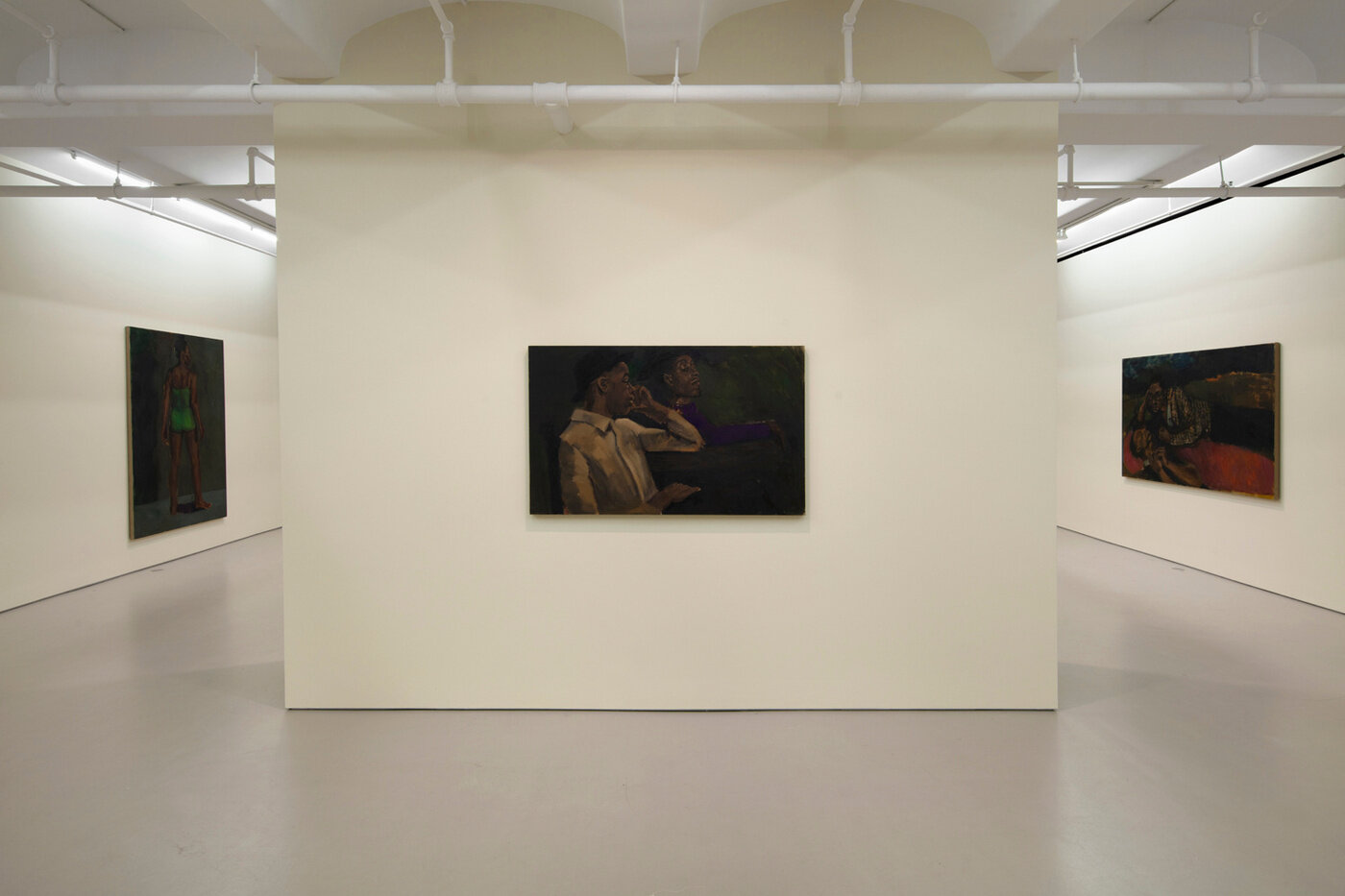 30/34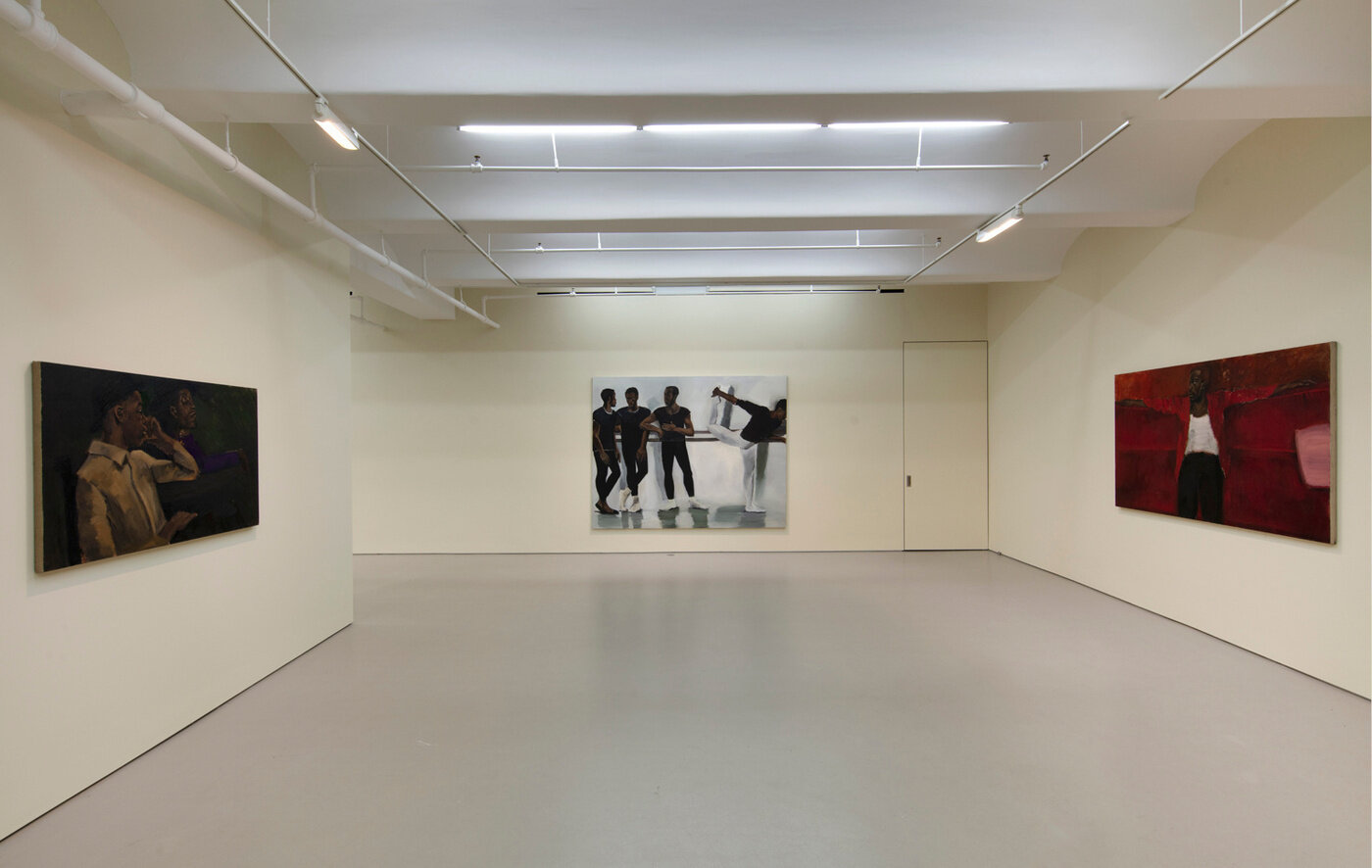 31/34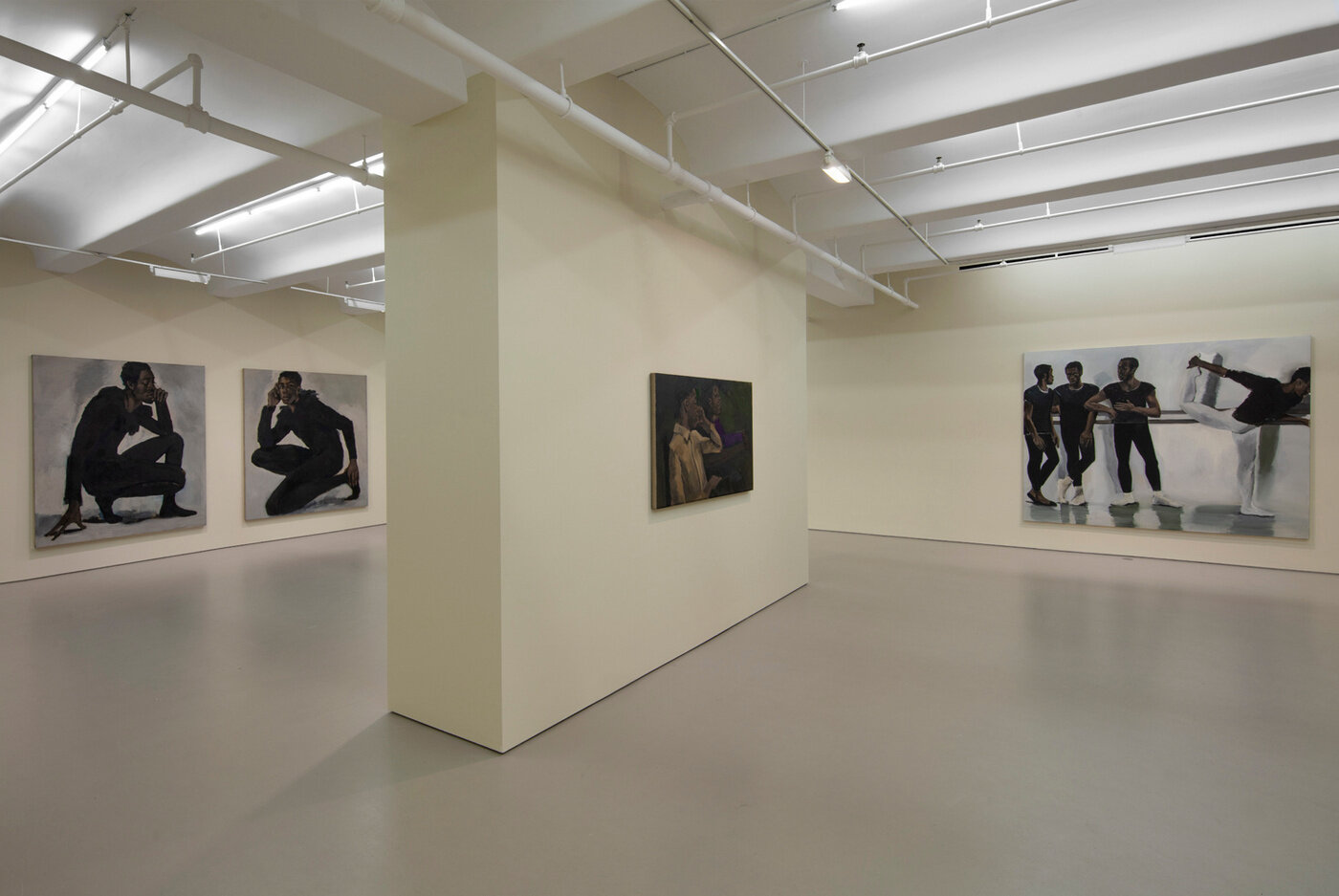 32/34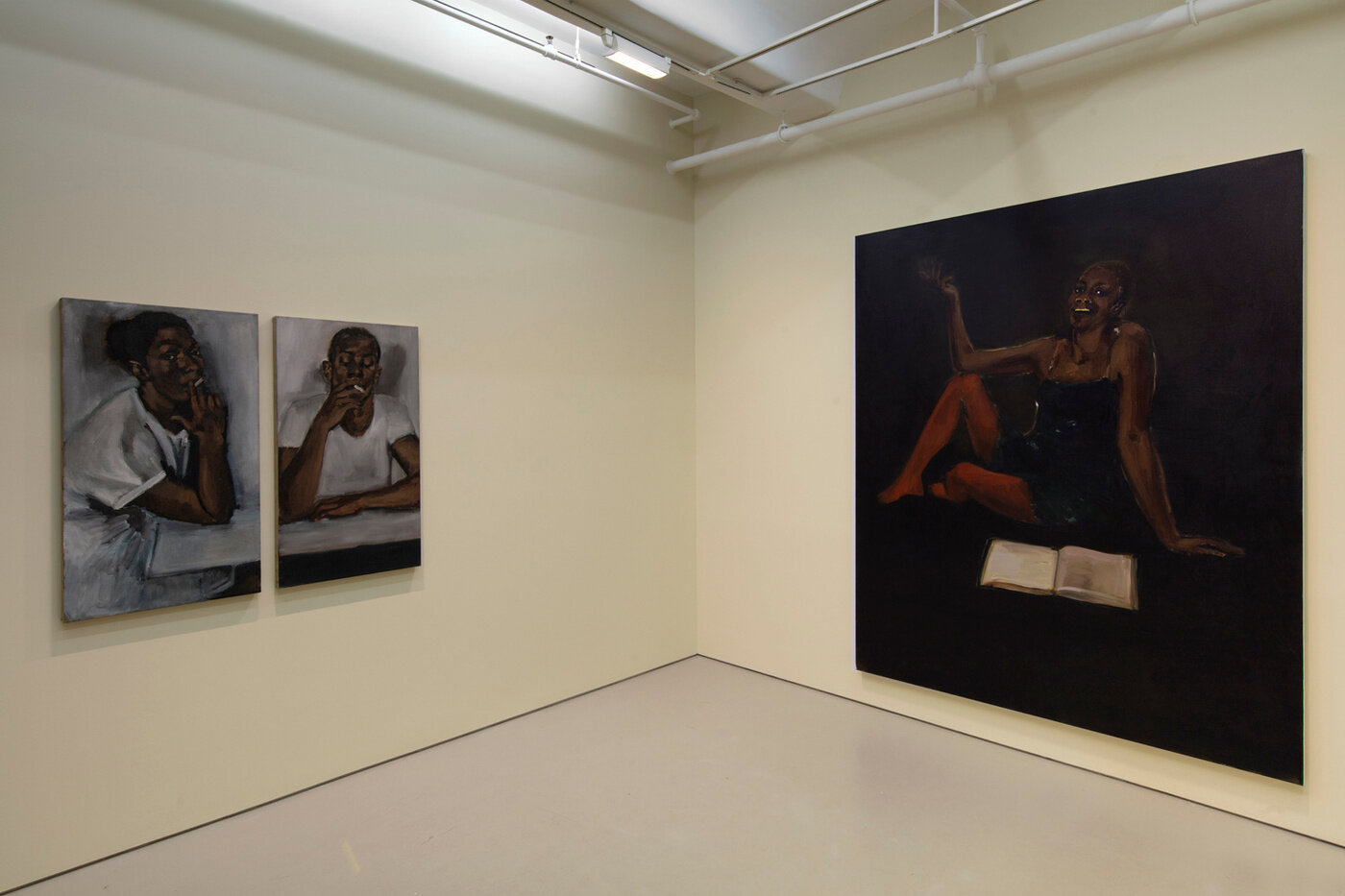 33/34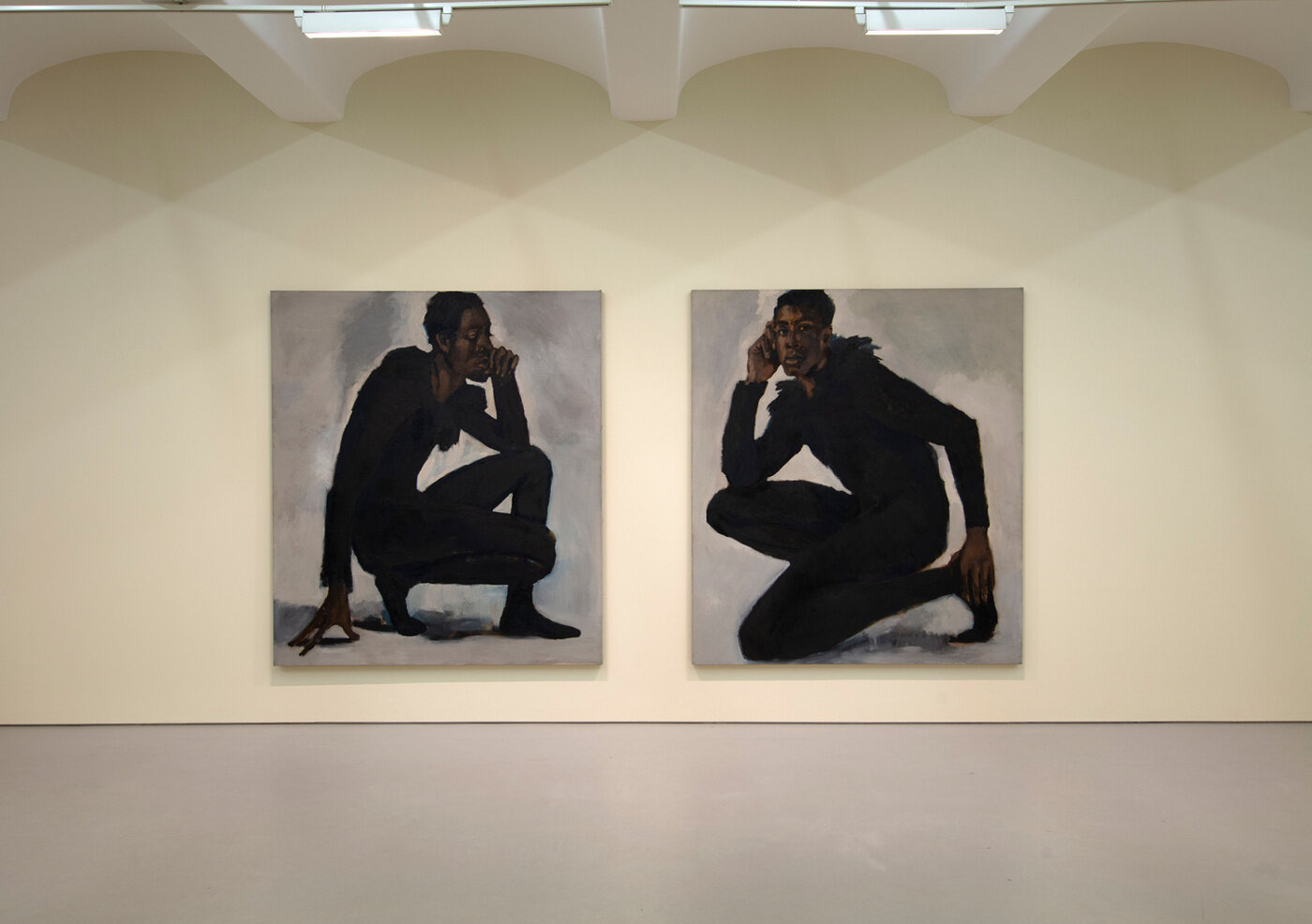 34/34
Dates
Jan 10 – Feb 16, 2019
Location
513 West 20th Street New York, NY 10011
Press Release
LYNETTE YIADOM-BOAKYE
In Lieu Of A Louder Love
January 10 – February 16, 2019
Opening reception: Thursday, January 10th, 6-8 PM, at 513 West 20th Street and 524 West 24th Street.

In Lieu Of A Louder Love
In the Shade of Hooded Cove,
In Debt to the Dead Oak.
In Range of a Twelve Gauge,
On Embers over Smoke.
At Pains to Hold the Wanton,
At Home to all who Knock.
At Prayer on Prickly Hearth Rug,
An Eye upon the Clock.
In the Parlance of the Pilgrim,
In Hallelujah Coat and Tie.
In Soul so Black Beguiling,
That the Ravens do Carp and Cry.
In Memory of A Cipher,
At Peace beside resting Dove.
In Light of Care and Kindness,
In Lieu of A Louder Love.
Lynette Yiadom-Boakye was born in 1977 in London, where she is currently based. She attended Central Saint Martins College of Art and Design, Falmouth College of Arts and the Royal Academy Schools. She is the 2018 recipient of the Carnegie Prize, awarded for her contribution to the Carnegie International, 57th Edition. She was short-listed for the 2013 Turner Prize and was the 2012 recipient of the Pinchuk Foundation Future Generation Prize.

Yiadom-Boakye has had several important solo museum shows, most recently at the New Museum of Contemporary Art, New York in 2017, the Kunsthalle Basel, Switzerland from 2016 – 2017, and in 2015, both at Haus der Kunst, Munich, Germany and The Serpentine Gallery, London. She was included in the Göteborg International Biennial for Contemporary Art in Sweden in 2015, andThe British Art Show 8, which traveled to four venues between 2015 and 2017. Other recent group exhibitions include theSharjah Biennial 12 in 2015 andThe Encyclopedic Palace at the 55th International Art Exhibition, La Biennale di Venezia in 2013.
Yiadom-Boakye is included in numerous institutional collections, ranging from the Tate Collection, London to The Museum of Modern Art, New York. Within the past two years, her work has been added to the permanent collections of the Baltimore Museum of Art; the Institute of Contemporary Art, Boston; the Kunstmuseum Basel, Switzerland; the Minneapolis Institute of Art; the Museum of Contemporary Art, Los Angeles; and the Yale Center for British Art, Connecticut.
Concurrently on view is Parking on Pavement at The School, through March 2, 2019. Upcoming exhibitions at Jack Shainman Gallery include Leslie Wayne at 513 W. 20th Street and Carlos Vega at 524 W. 24th Street, opening February 22, 2019.
Gallery hours are Tuesday through Saturday from 10 am to 6 pm. For press inquiries please contact Katherine Wisniewski, SUTTON, katherine@suttonpr.com, +1 212 202 3402. For other inquiries please contact the gallery at info@jackshainman.com.